The last decade has seen more and more architects turn to adaptive reuse of structures to transform the old and dilapidated into the livable and modern. This does much more than just save precious resources and space. It also gives birth to some of the most beautiful homes and offices that have a style of their own. There is a surprisingly brilliant blend of textures in here along with a modern-industrial look that has altered the decorating and design world drastically. Apartment in Raugyklos Street in Vilnius is one such fabulous setting where you find contemporary and industrial being intertwined in a seamless manner by DO Architects.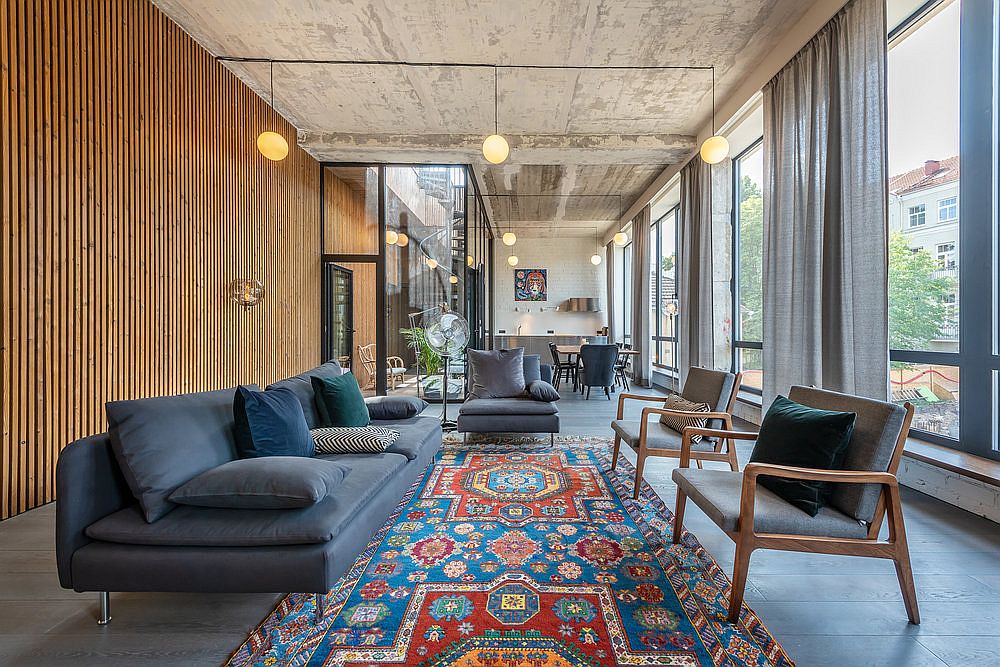 Once a forgotten and decrepit warehouse, it has been carefully renovated and stylishly converted into a studio on the lower level and apartment above. The transformation is both captivating and at the same time show the value of not discarding old buildings. Large glass walls and windows with dark, metallic frame usher in ample natural light while exposed concrete ceiling and wall sections add to its original industrial flavor. An open plan living area is connected to the kitchen and dining area with patios and courtyards that extend the space inside.
A colorful blend of curated décor and art pieces, slim contemporary lighting fixtures that illuminate the interior and dark gray walls and warmth of wood complete the conversion which is edgy and cheerful [Photography: Laimonas Ciūnys]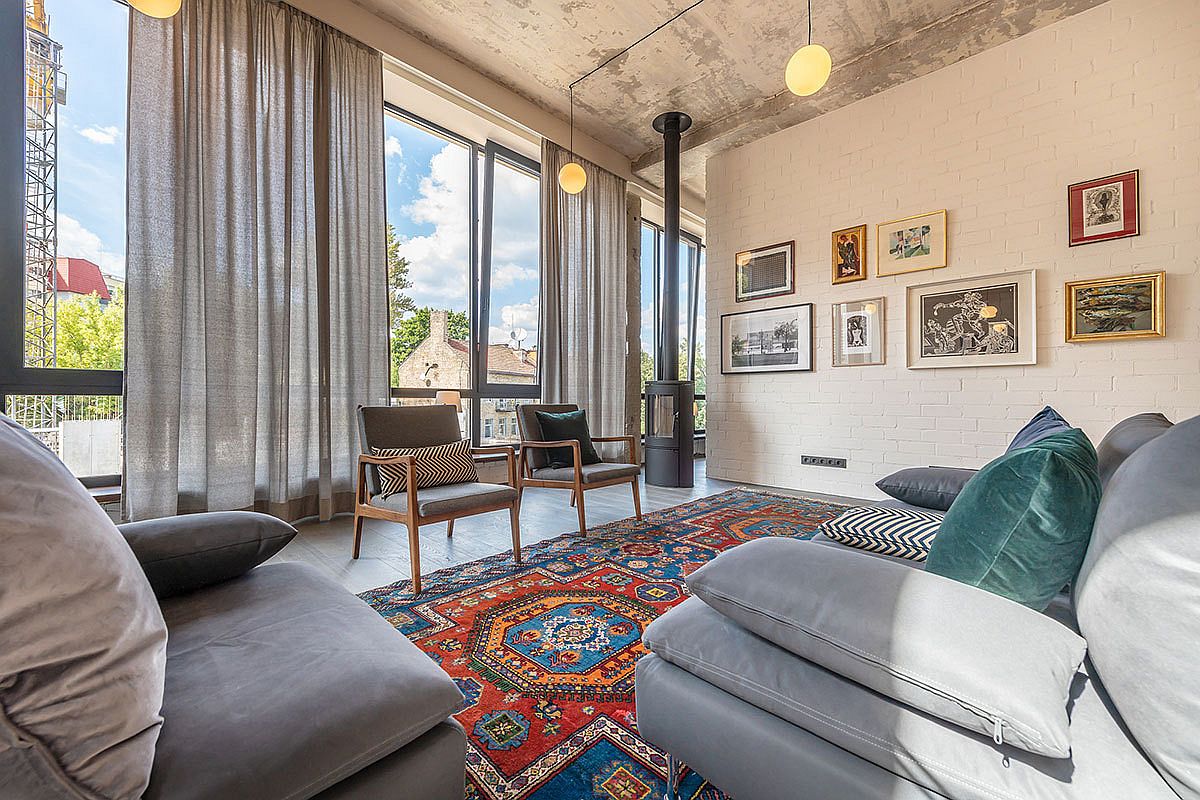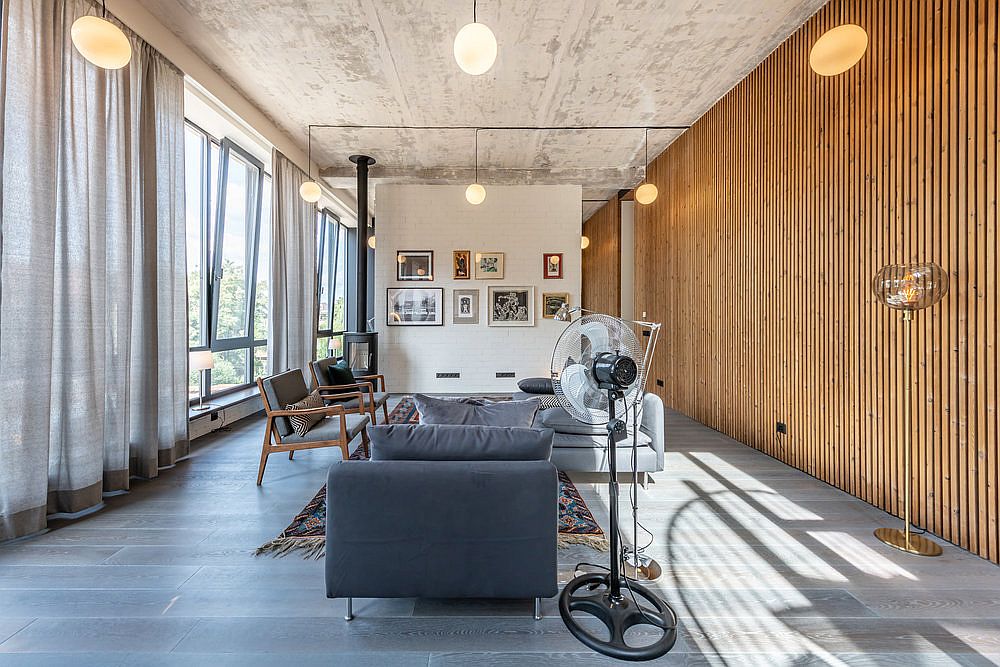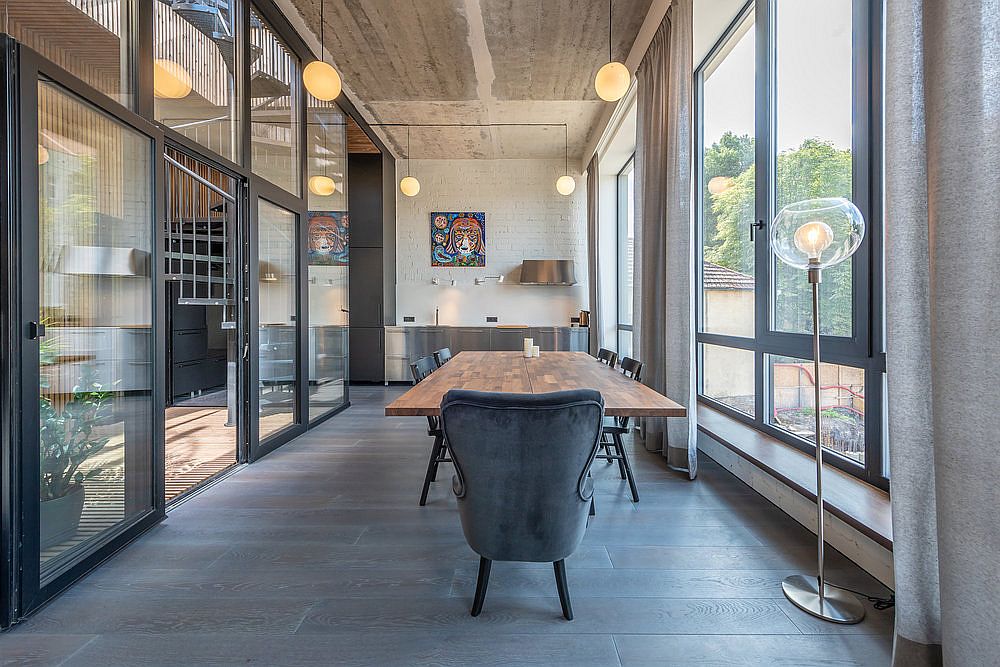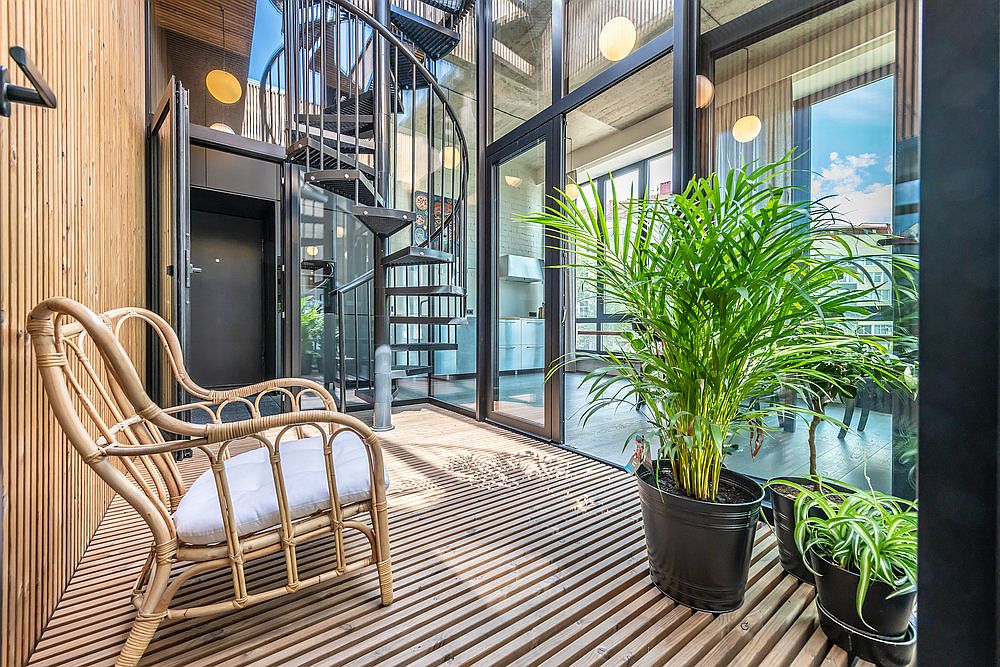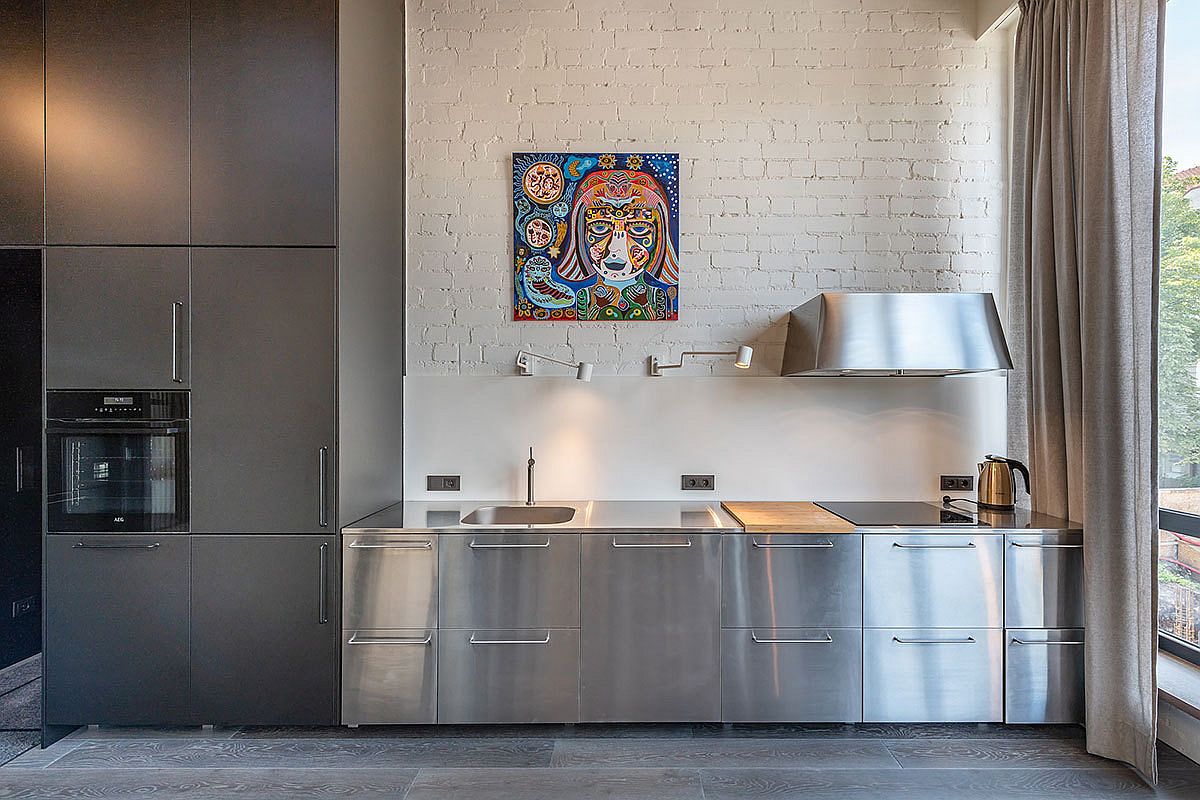 Precious art pieces, an important component of the interior, is placed in a well-chosen spots throughout the apartment and therefore the user is constantly confronted with art. White painted brick wall at the end of the living space slightly separates living room from workroom and becomes a blank wall for the art in the interior.