Dubbed 'Two in One', this striking home in Fitzroy, Melbourne is an old warehouse that brings along with it much of its original charm while providing modern functionality. Containing two separate homes that are rolled into one large unit, the lovely residence can accommodate two families with ease, or its homeowners can easily use it as a multi-generational home where everyone has ample individual space. Apart from a blend of two different styles – industrial and modern, and the two different individual homes, the revamped warehouse also combines the charm of exposed brick walls with the warmth of rich wood floors to deliver 'twin elements' in every sense of the word!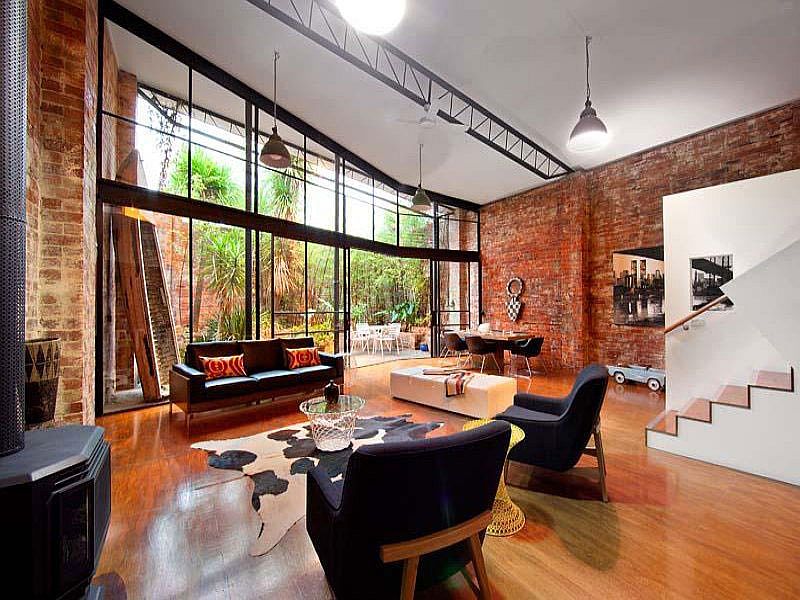 Each individual residence contains three bedrooms, 2 bathrooms, a spacious living area along with a kitchen and dining space, a series of balconies, home office zones and a roof deck that offers a wonderful view of the city skyline. There is no shortage of space inside this home, as the lavish living area seems to be visually connected with the world outside, thanks to large glass doors and windows. Despite having a strong industrial flavor, modern additions along with the top level of the residences give the interior a softer, more modern look.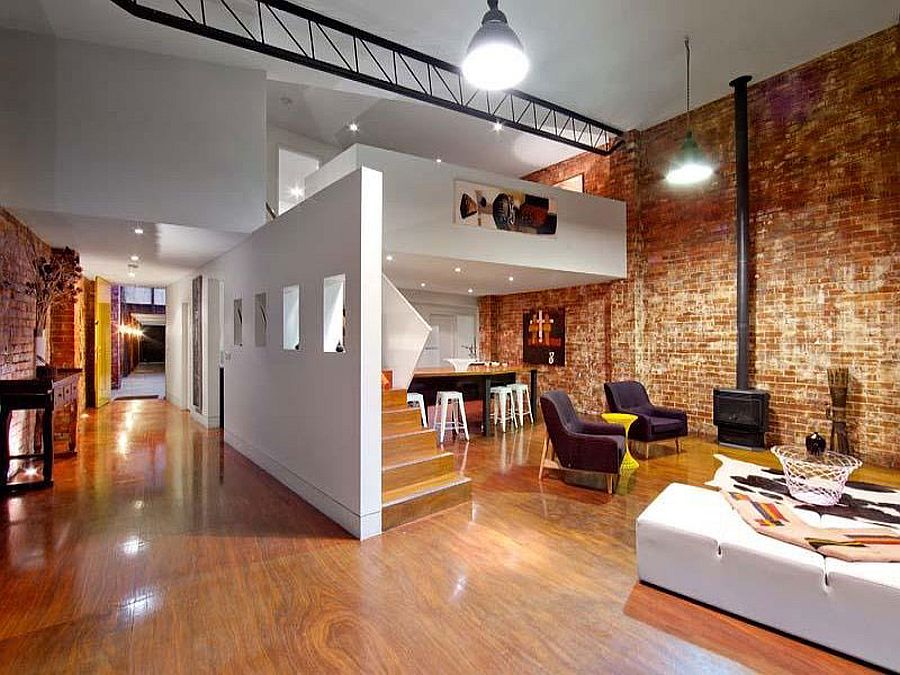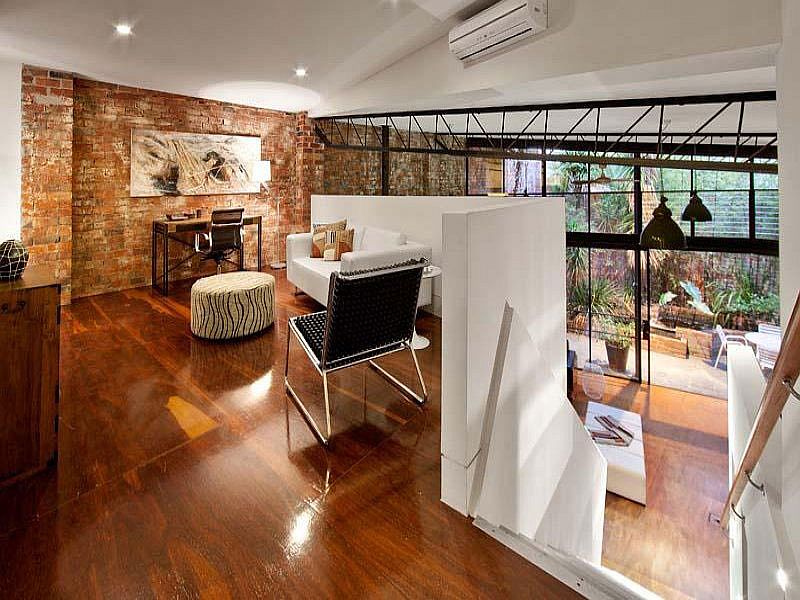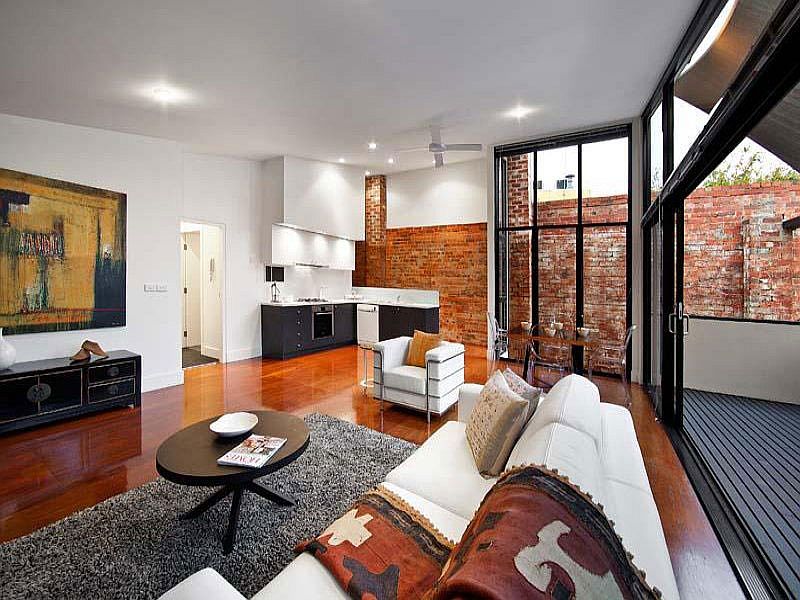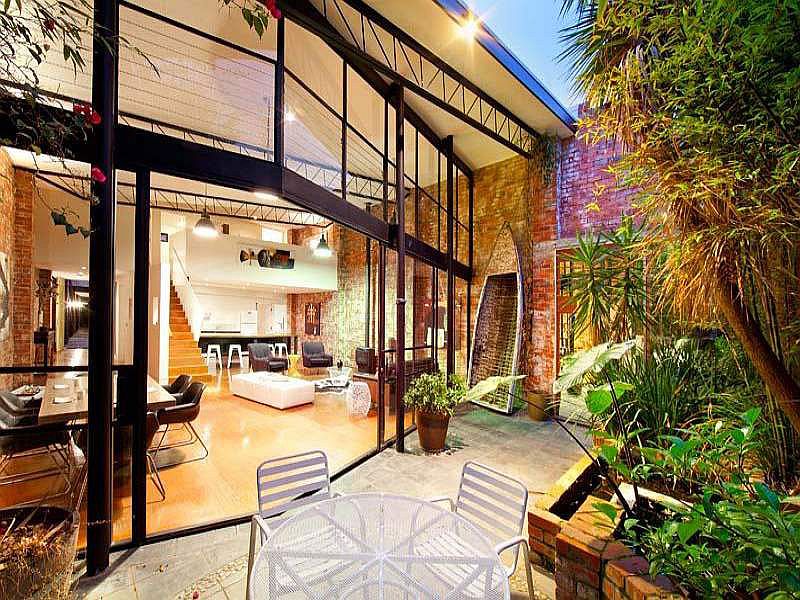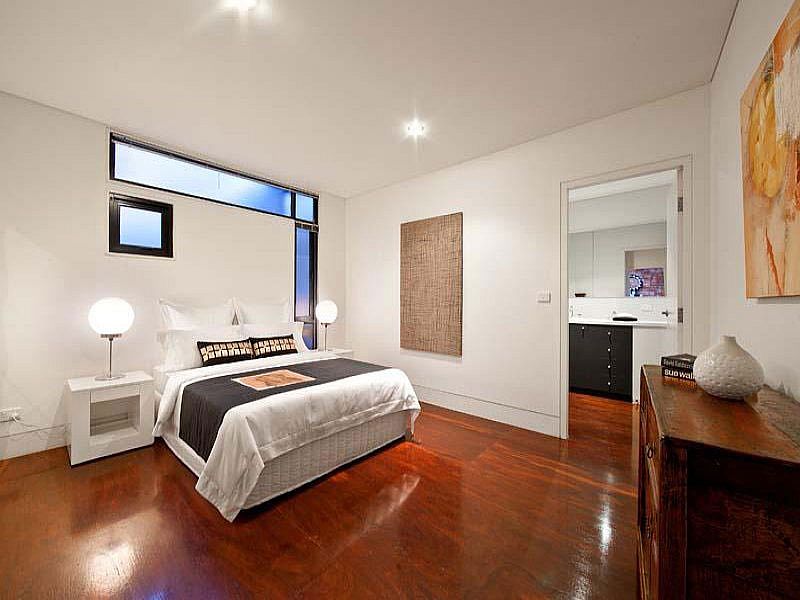 Décor is kept simple and unassuming, and color is kept to a minimum since the existing brick walls and dark framed glass windows add plenty of character to the setting. Set in the heart of Fitzroy, this warehouse conversion showcases interiors that are bold, classy and a fusion of several fascinating design elements – a unique retreat for the modern, urban family. [Photographs: realestate.com.au]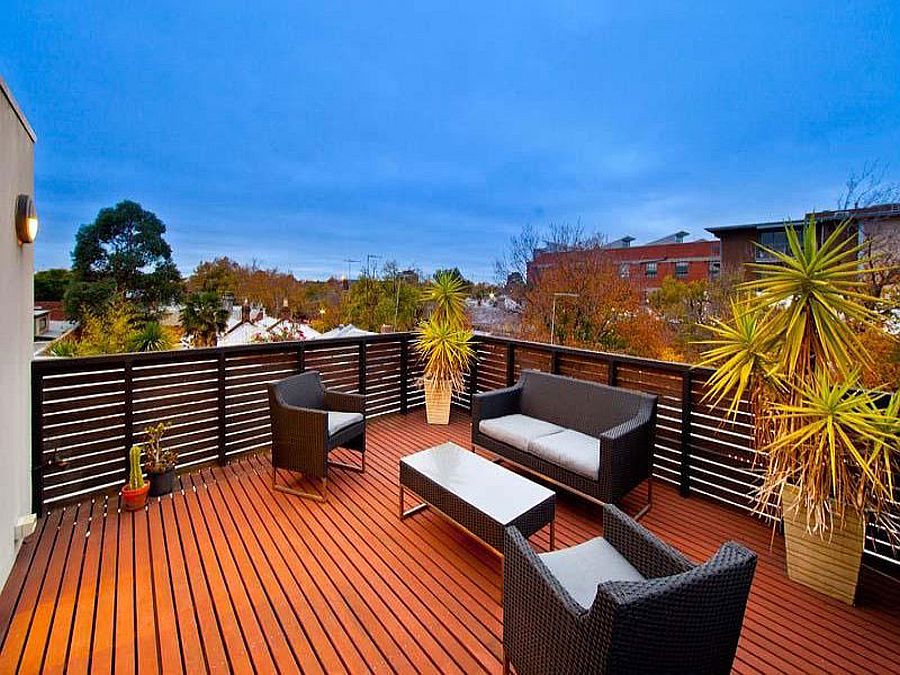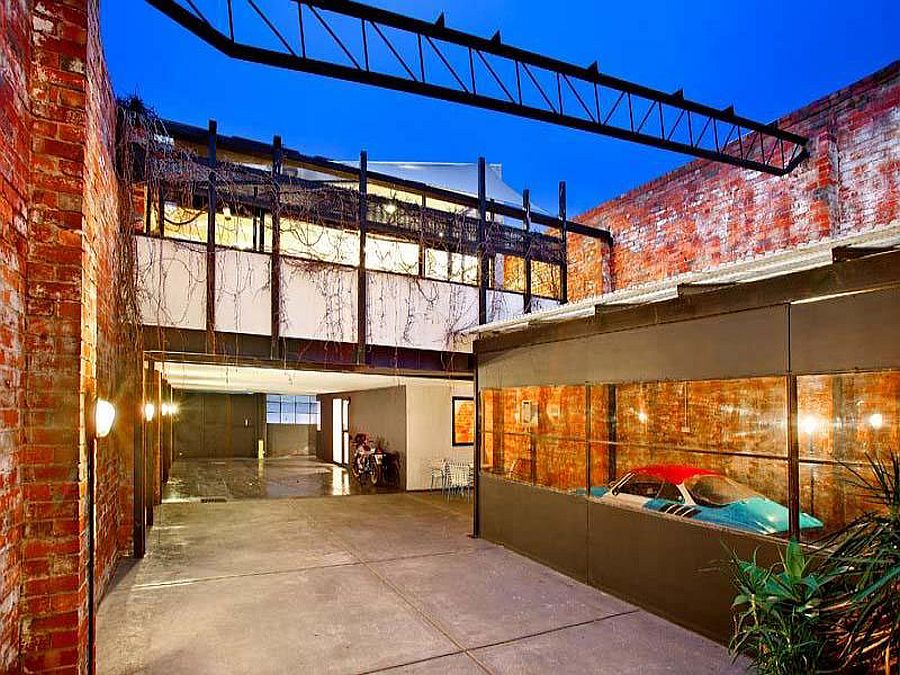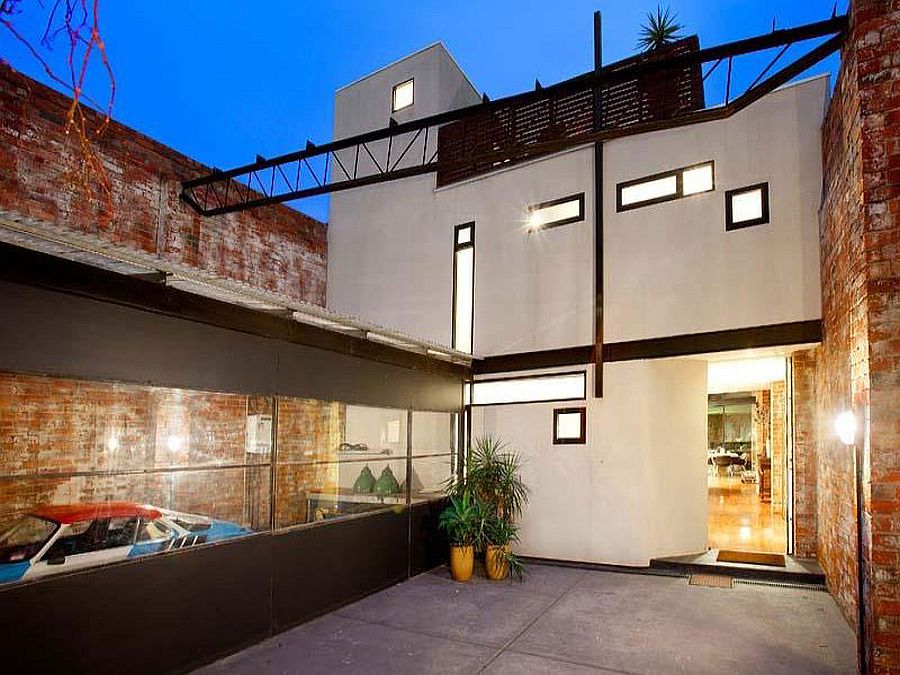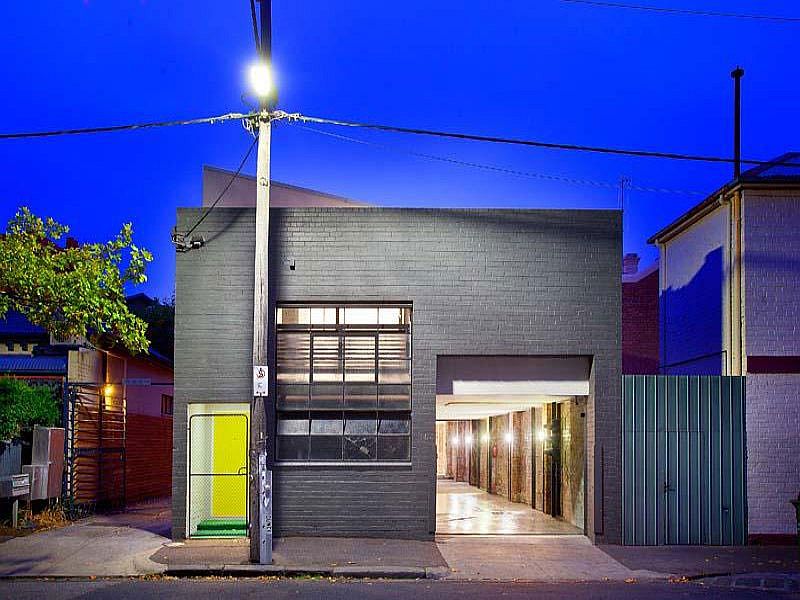 Liked the story? Share it with friends.