The kitchen is one of the most important places in a home, and choosing the perfect theme for your kitchen is highly necessary. Have you ever considered a vintage theme? Modern kitchens are nice, but it's totally okay to go retro and there are many perks to having a vintage kitchen.
Picking up chic design ideas from the past century might just give you all you've been looking for. If you want something different, but still outstanding, warm, and head-turning, the vintage-style kitchen is a great option. It comes with class, uniqueness, and that element that makes everyone that walks into your kitchen take a pause and say "you have a beautiful kitchen". These are different types of design elements you can take inspiration from, become your own designer and map out the exact way you want your kitchen to be.
1. Introduce Color with Living Greens
Plants fit perfectly in your kitchen because they add that extra touch of freshness. They give brightness and color that blends smoothly with the warmth of your retro kitchen. You can use living plants or plastic, and the design can range from simple tabletop plants to a full furnish of greens. This option is a great theme, and if you love nature and want an extra touch for your kitchen, you should definitely try it out.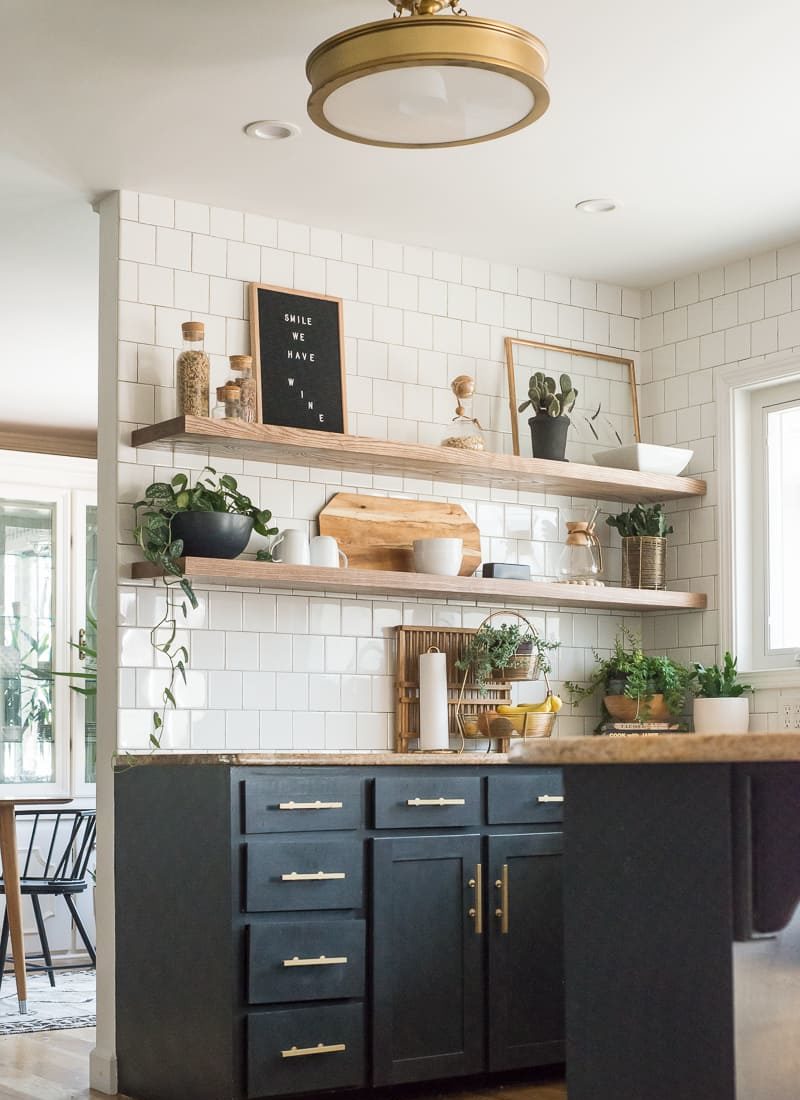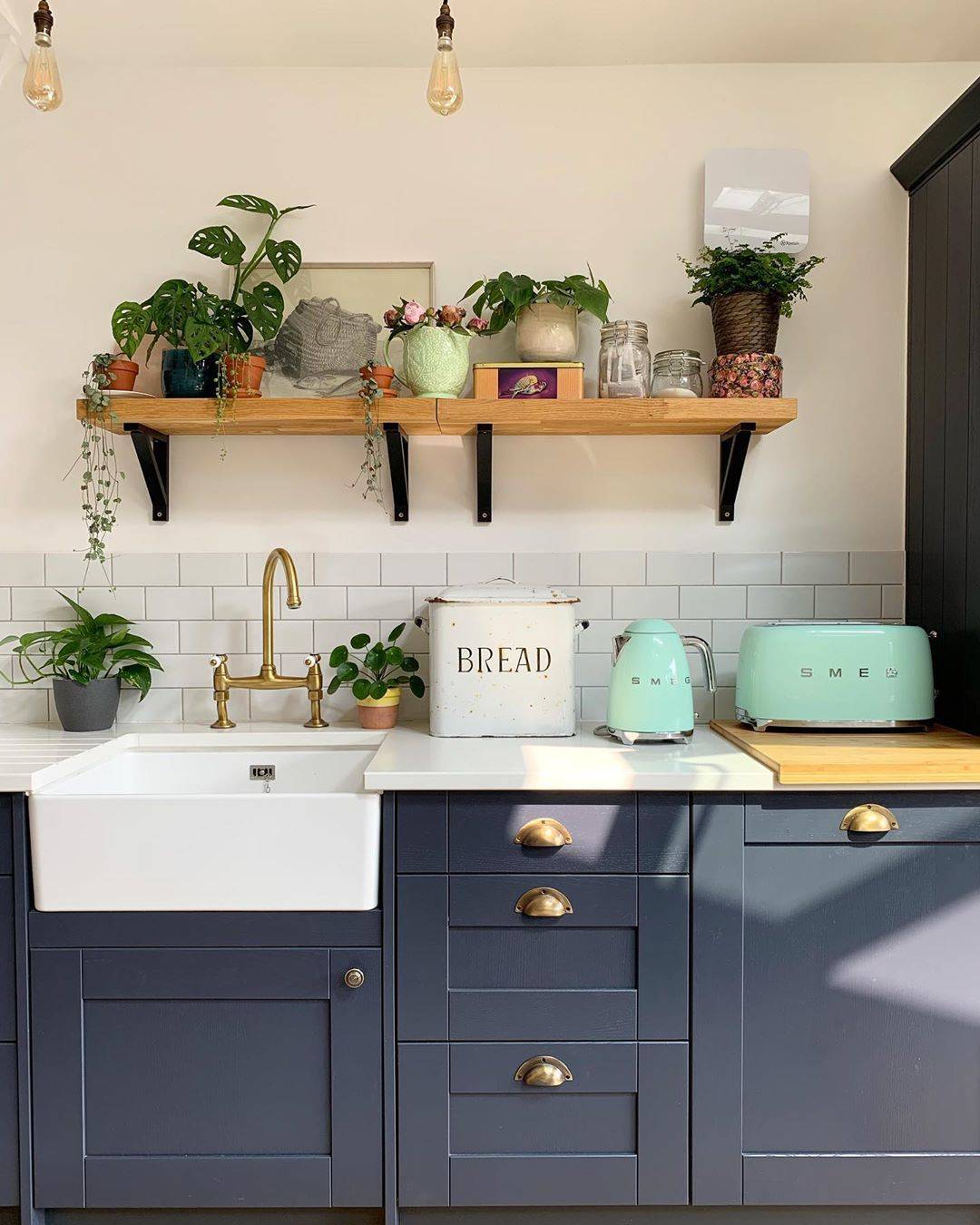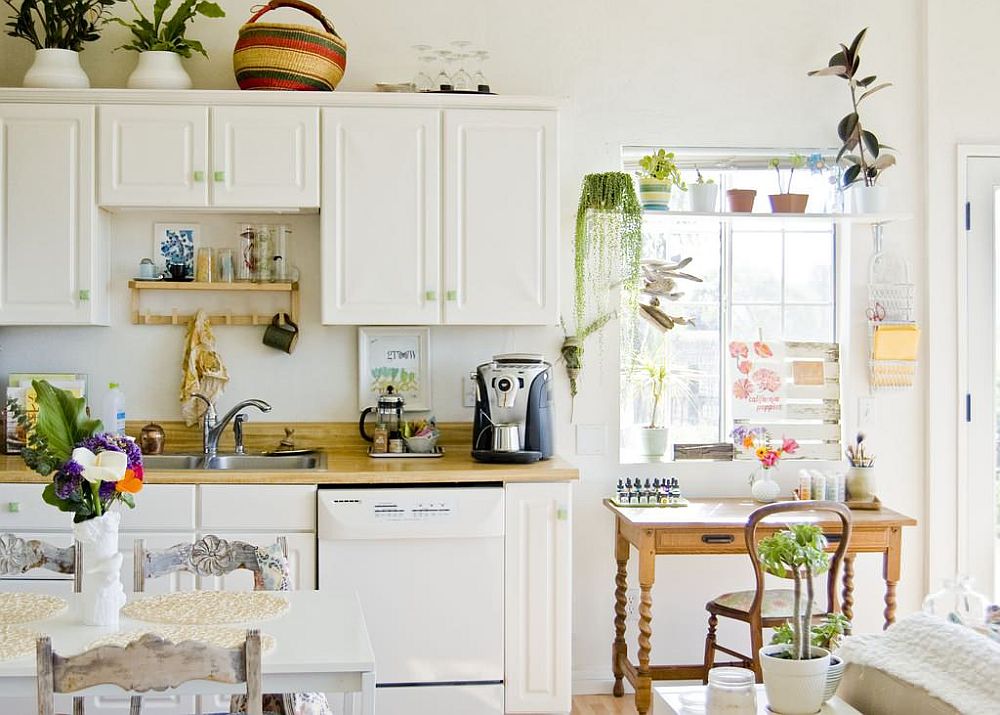 2. Bright and Beautiful White on White
Simple. Calm. Nostalgic. That's what this design gives you. It makes you want to go back in time and have moments in your kitchen with family and friends. This design is one of the simplest and classy designs for your vintage kitchen. For this theme, you can try out white cabinets, white sinks, white walls, and a splash of retro to give it that elegant and classy look. Include items like a wooden table, wooden storage rack, traditional floor and ceiling, and whatever else suits your personality and desire. You can never go wrong with this particular design; the setting blends for different time themes making it perfect for all seasons.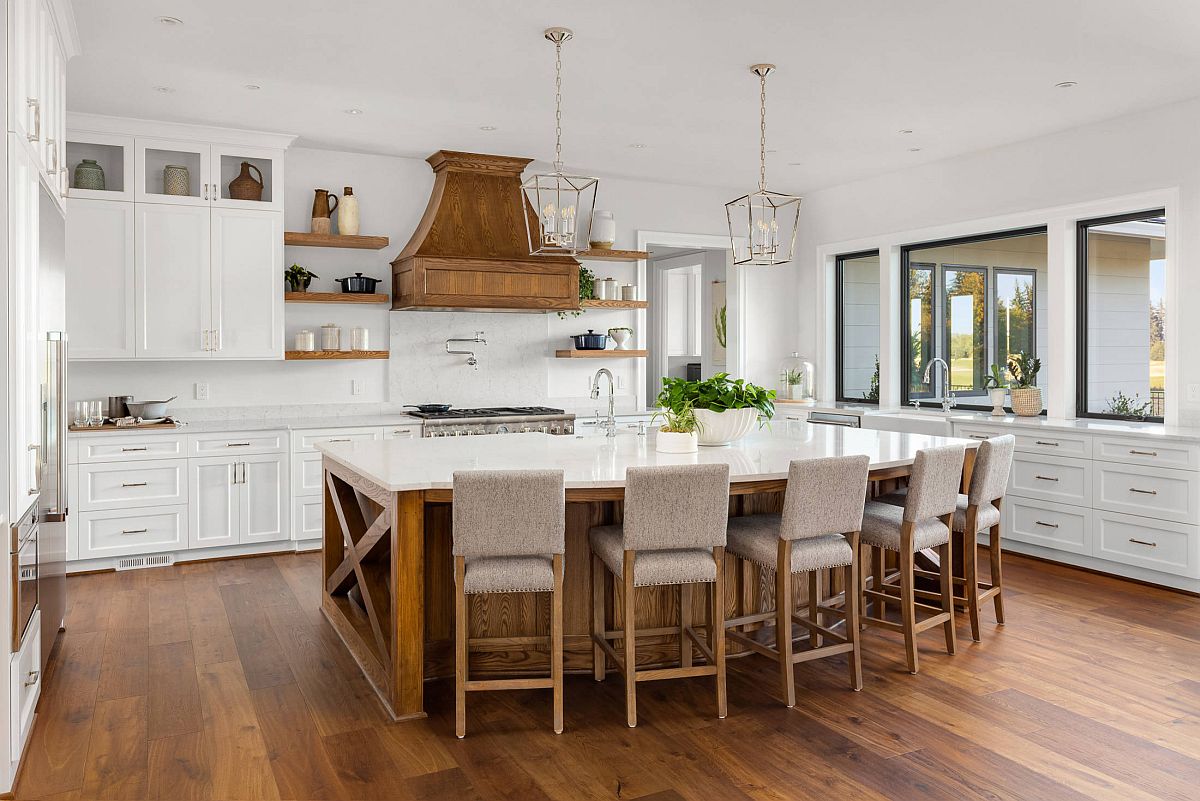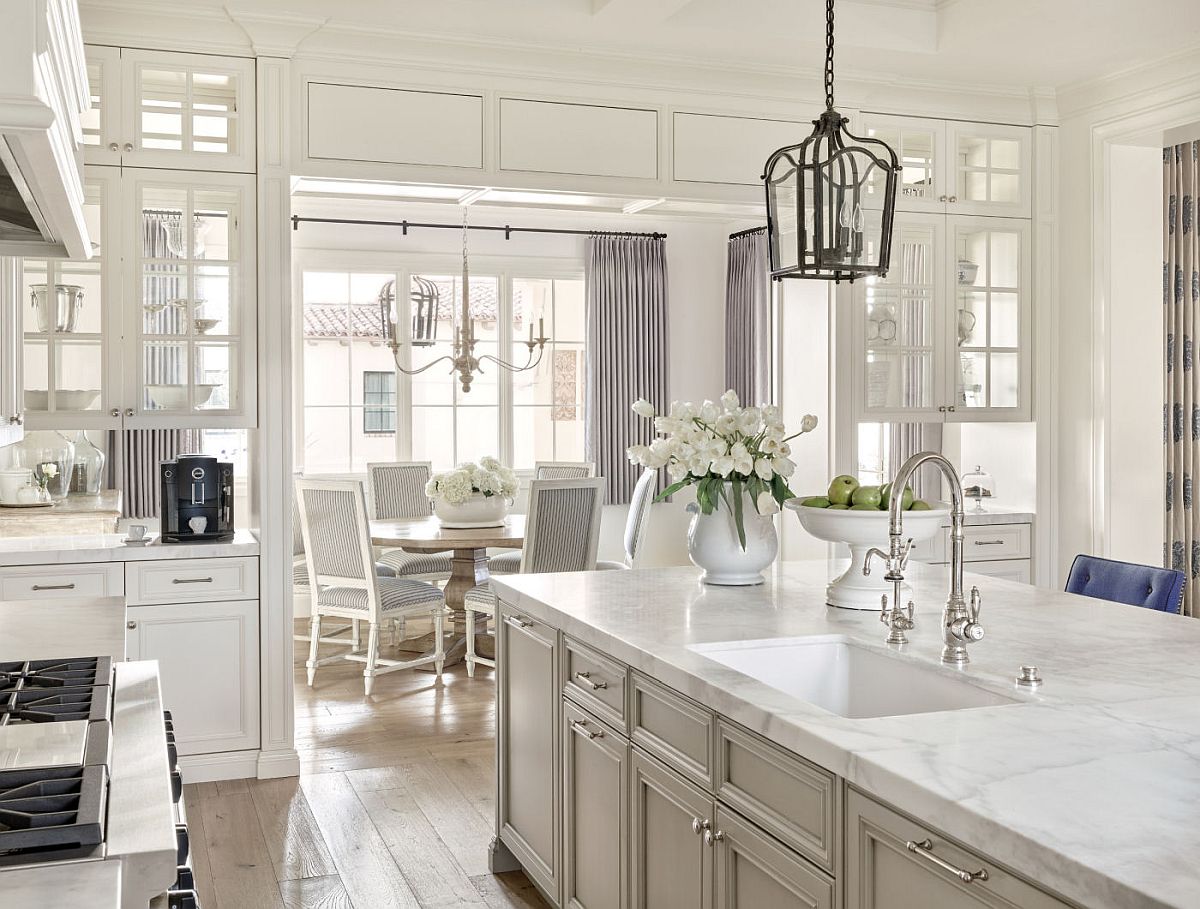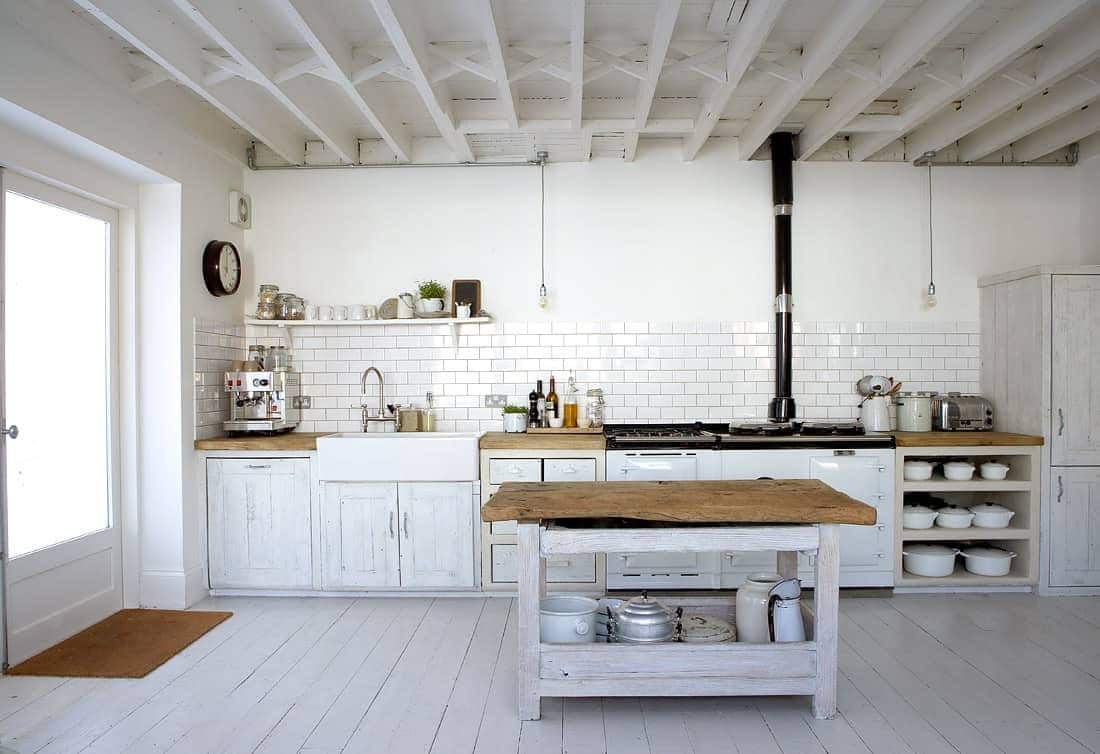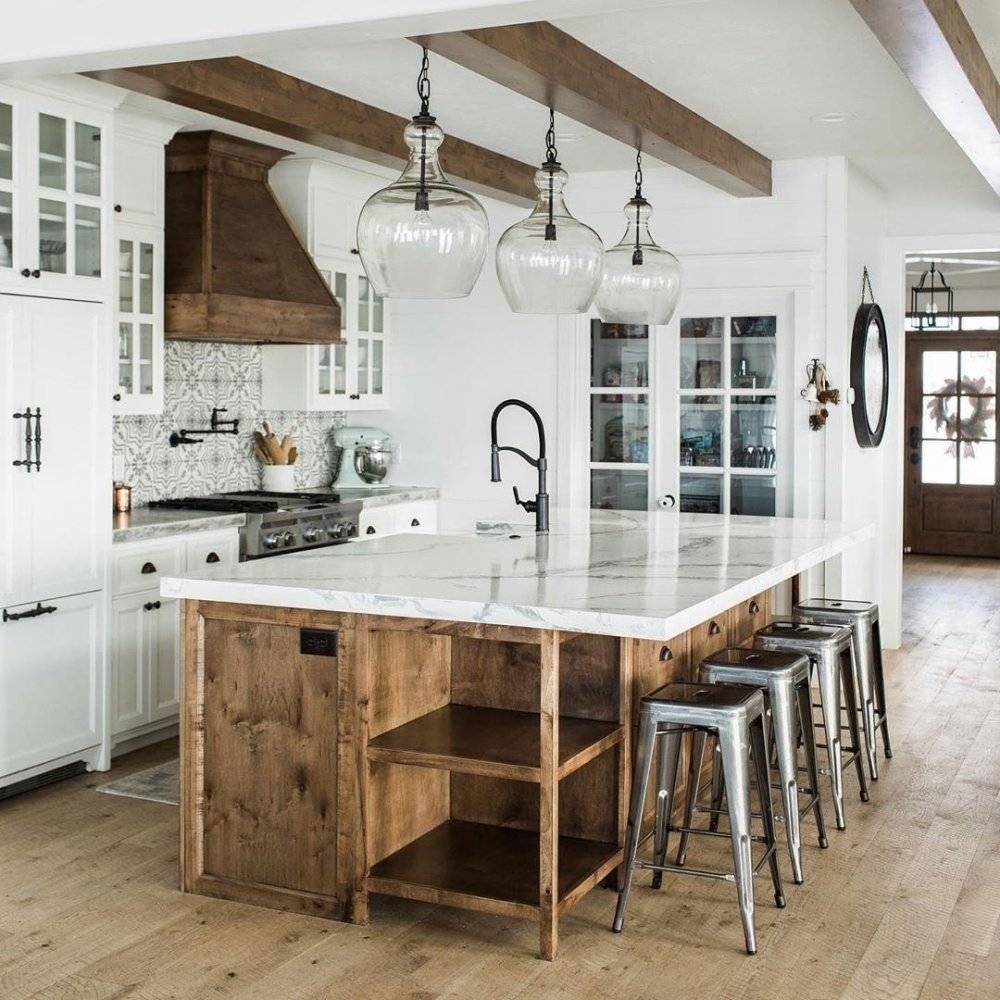 3. Mixing Neutrals for Maximum Eye Appeal
This design gives you a good blend of modern and vintage especially if you don't want to go fully traditional with your design. All it requires is for you to use neutral colors and a blend of neutral, colored rustic items in your kitchen as well. You could limit the vintage to your cabinets and tabletops, drop-down lightings, rustic baskets on your kitchen table, floor, sink or cookers, chairs, and other old items. The idea of this design is to ensure that your kitchen gives you that vintage feel without having to scream "I'm vintage!". It's a simple, subtle blend of retro that you feel before you see and we totally recommend it if you desire to have vintage without the vintage.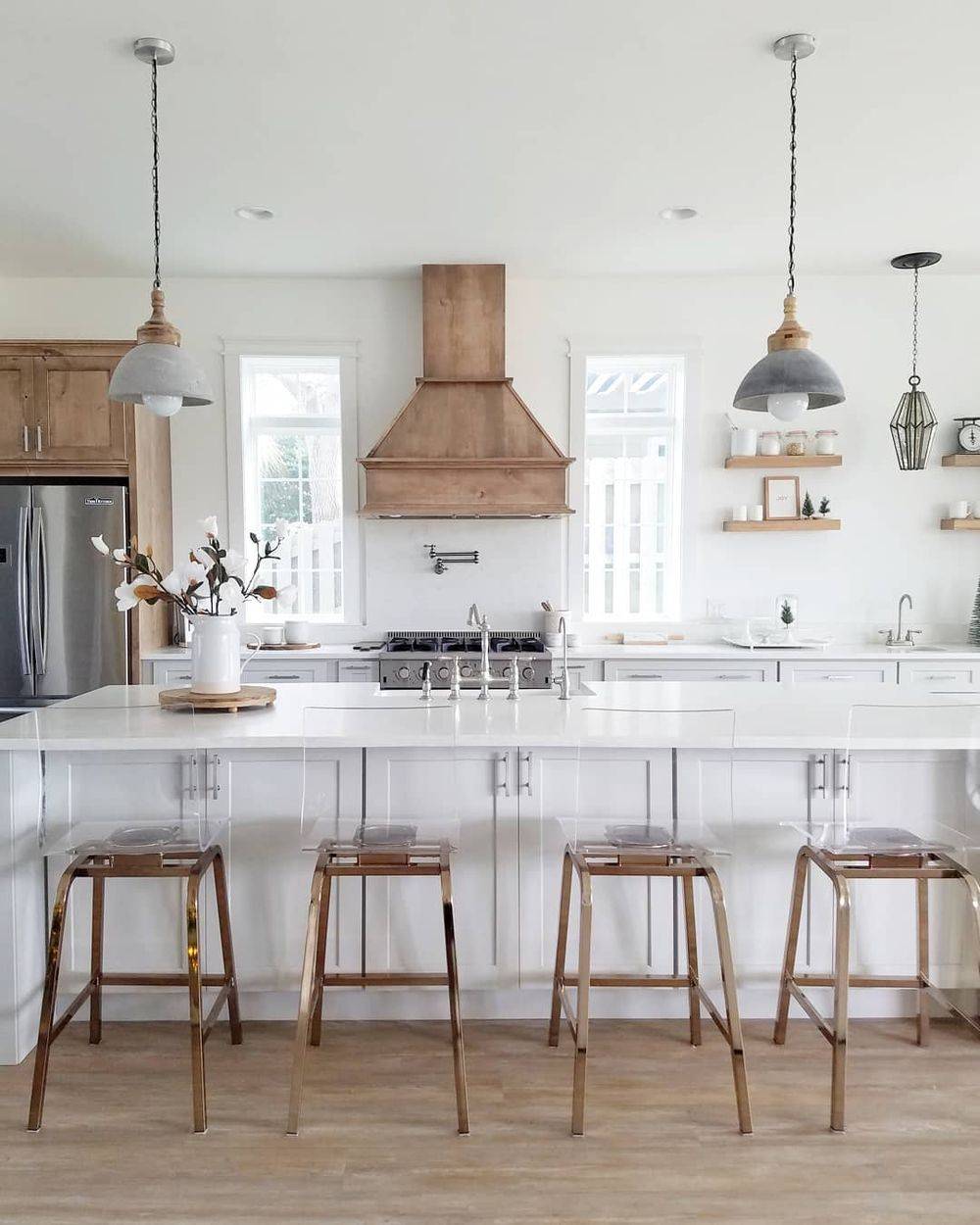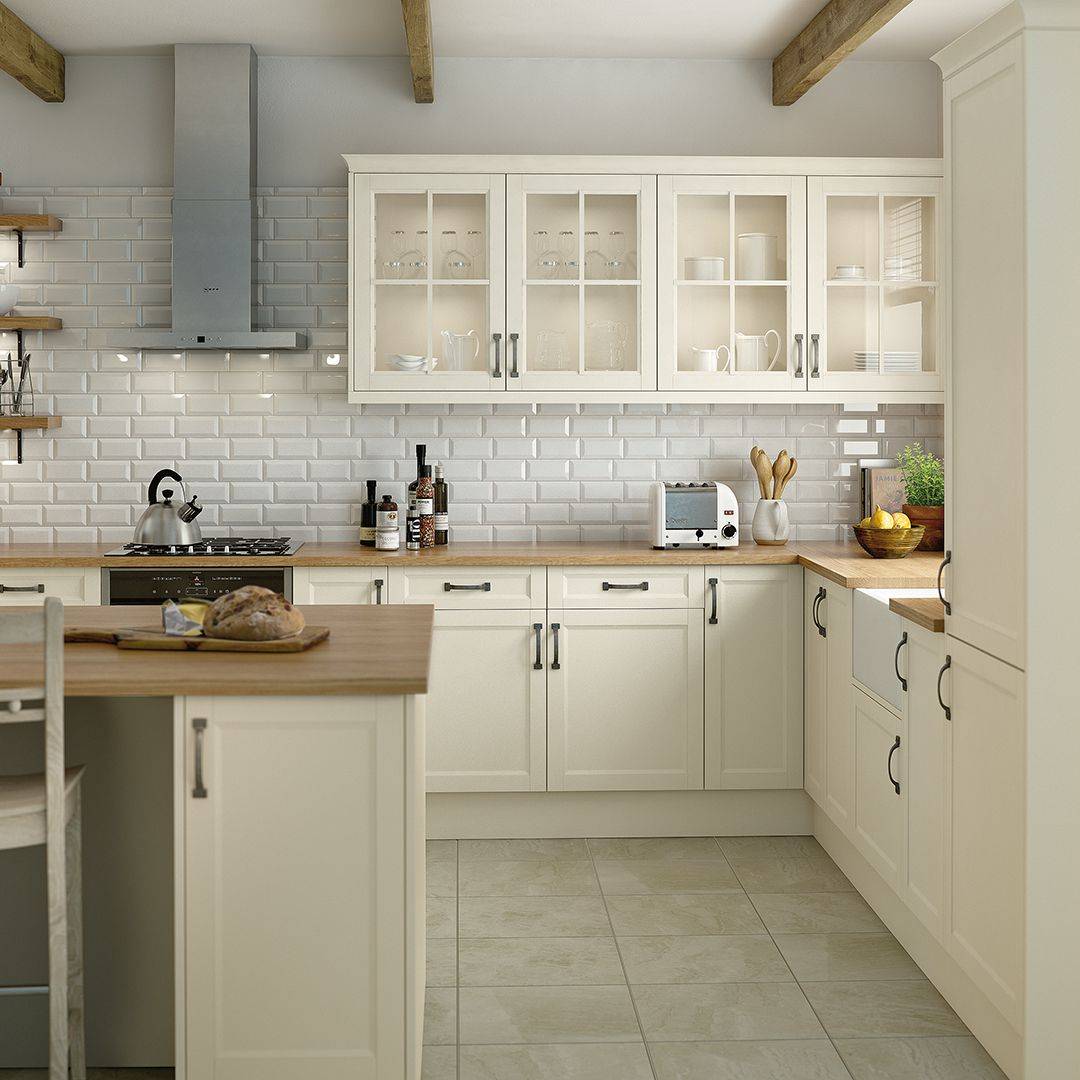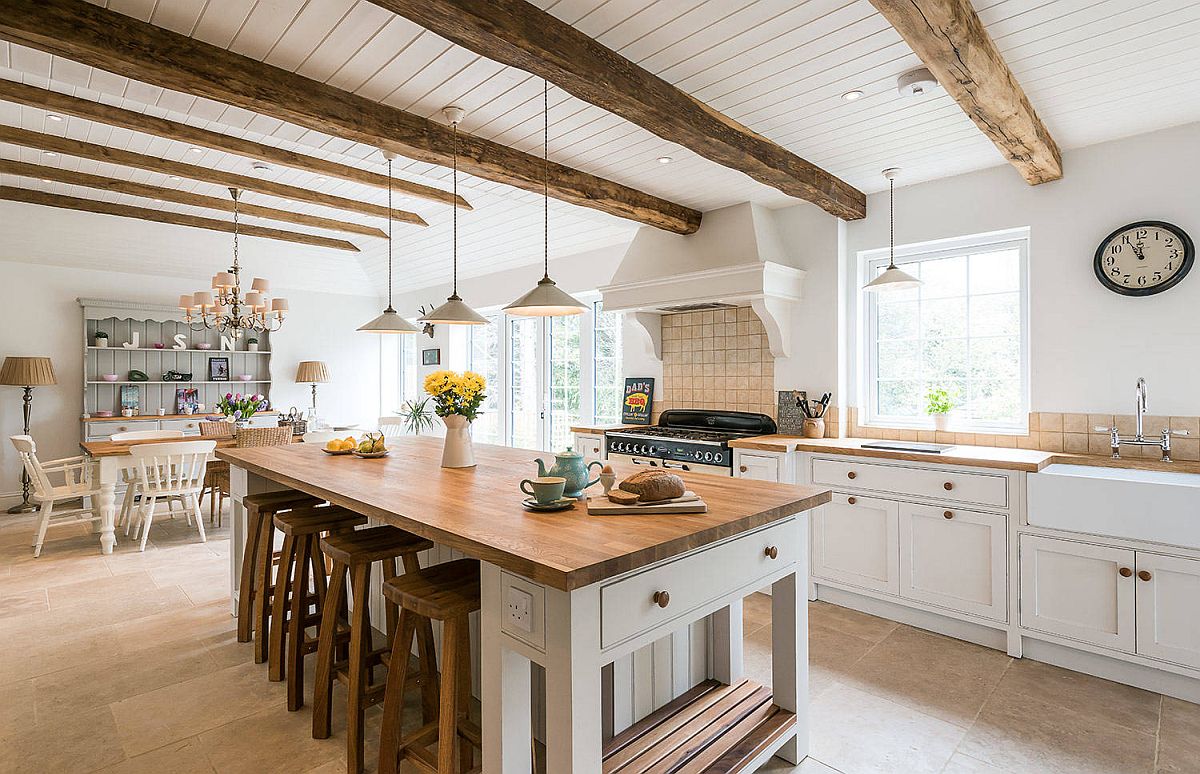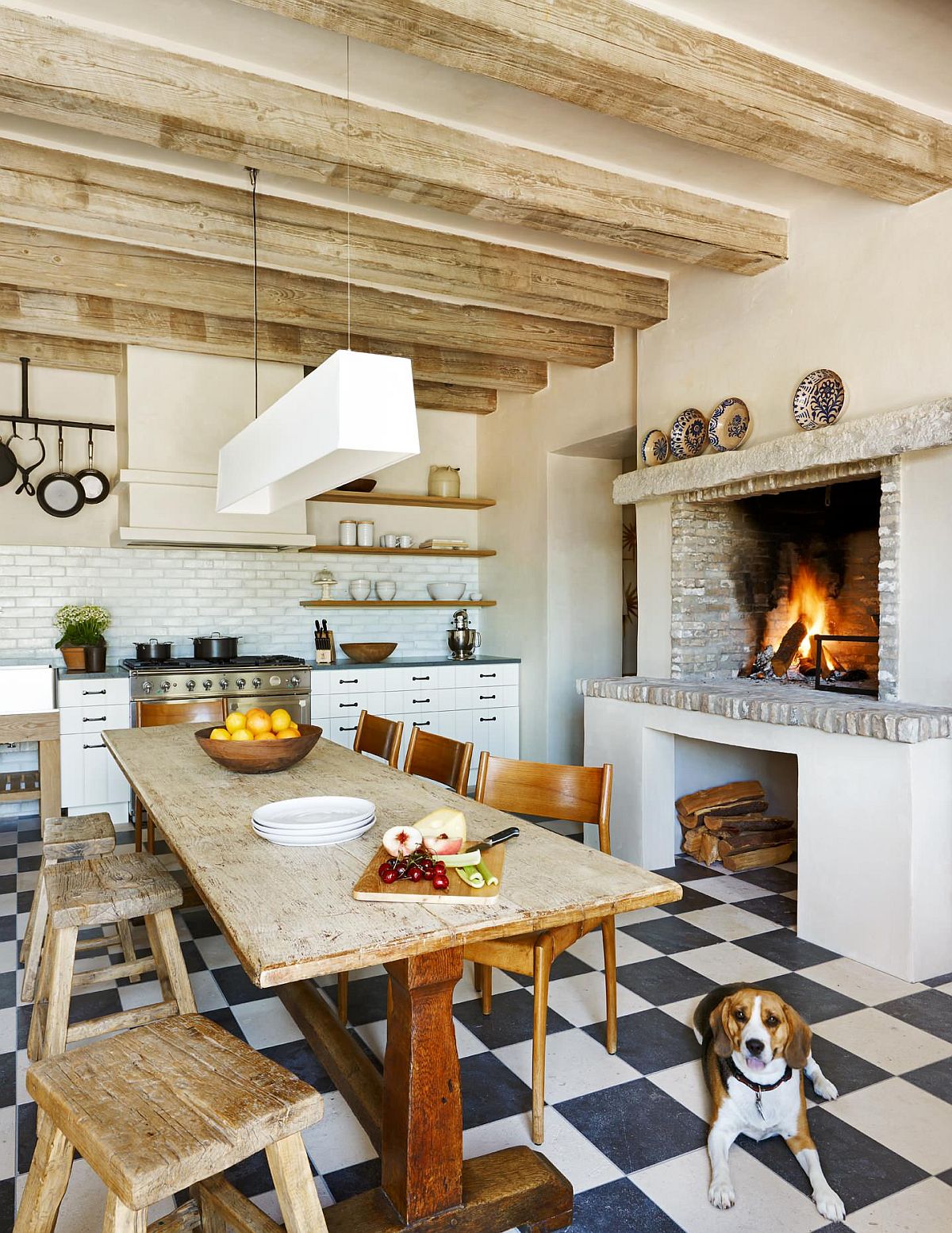 4. Clever Soda Crate Spice Rack
Soda crates are getting scarcer as days go by, so if you can get one now you should. This simple item can be designed to your taste and give you the vintage you require especially if you have other antique or rustic pieces in your kitchen. Getting a soda crate rack to use for your spices would not cost you much and you can easily get it at antique or consignment stores. You only need to find the right place to hang it and decide if you want to repaint it or not because it is definitely an attention grabber. And yes, it saves you a lot of storage space. You can use it as a rack for your spices, greens, kitchen equipment, etc. Do you want a mix of vintage and functionality? The Soda crate is your go-to.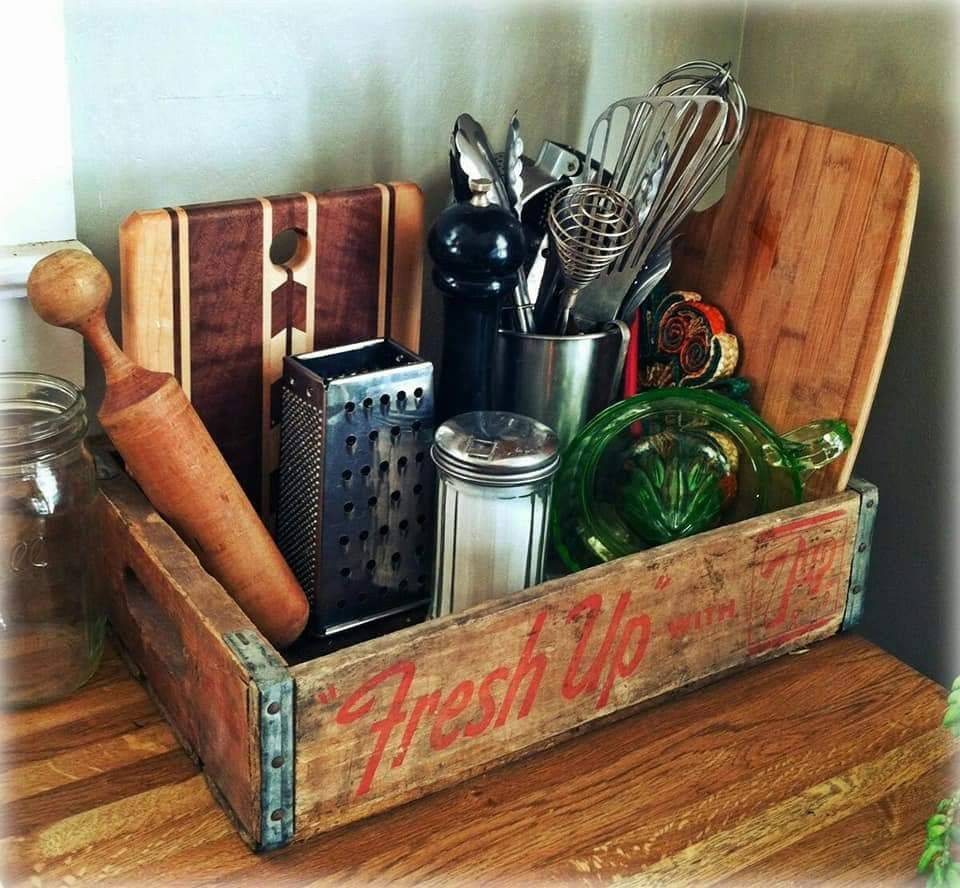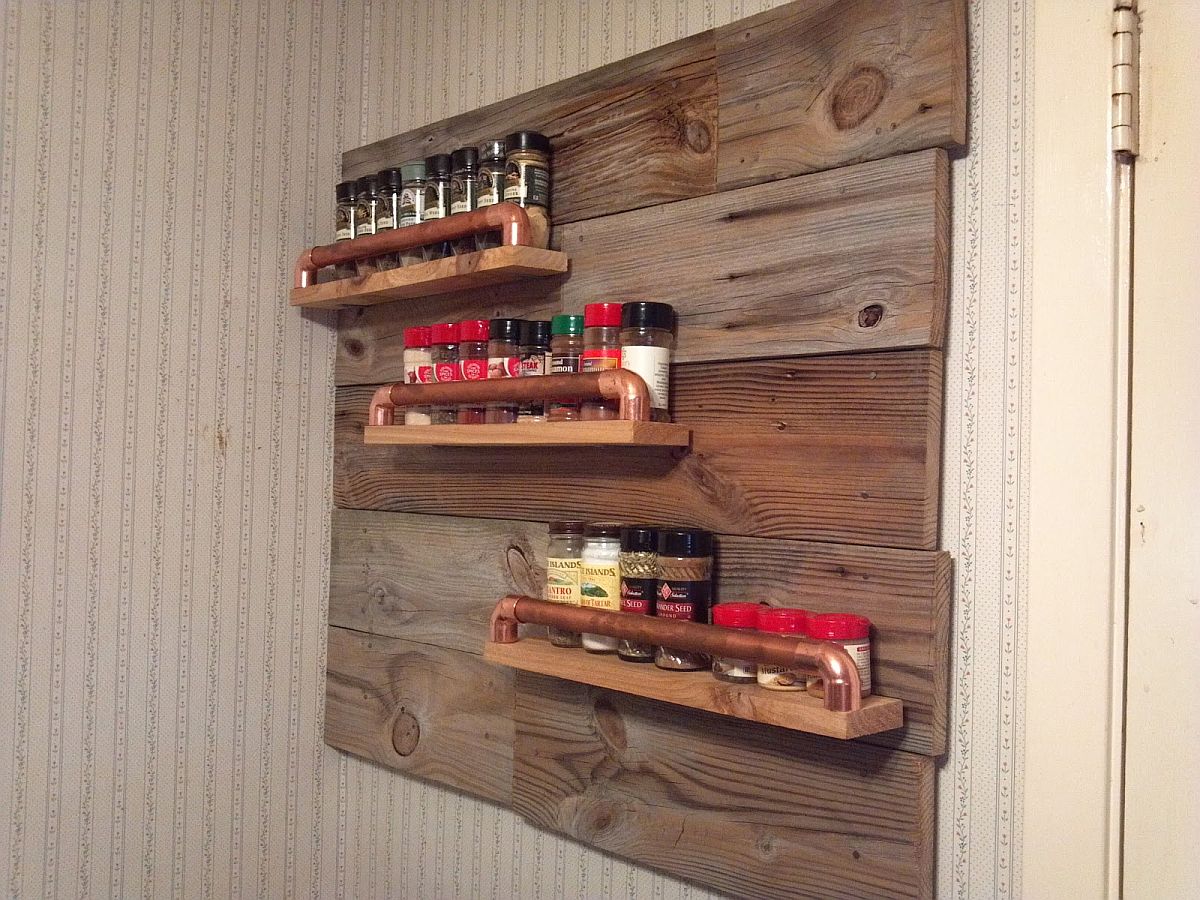 5. Kitschy Retro Multi-Tiered Plant Hanger
First of all, it can definitely be other items asides from fruits; pick the design and number that suits your theme. You can get a rustic-themed drop-down hanger to be used for plants, fruits, and other kitchen items. The hanger gives your kitchen an extra spice, especially if it is a blend of modern and retro. You can hang it in the center of your kitchen, or at any other angle. The hanger is very functional and you can go for either a simple design or otherwise. Irrespective of your choice, this hanger is all the extra statement you need for your kitchen.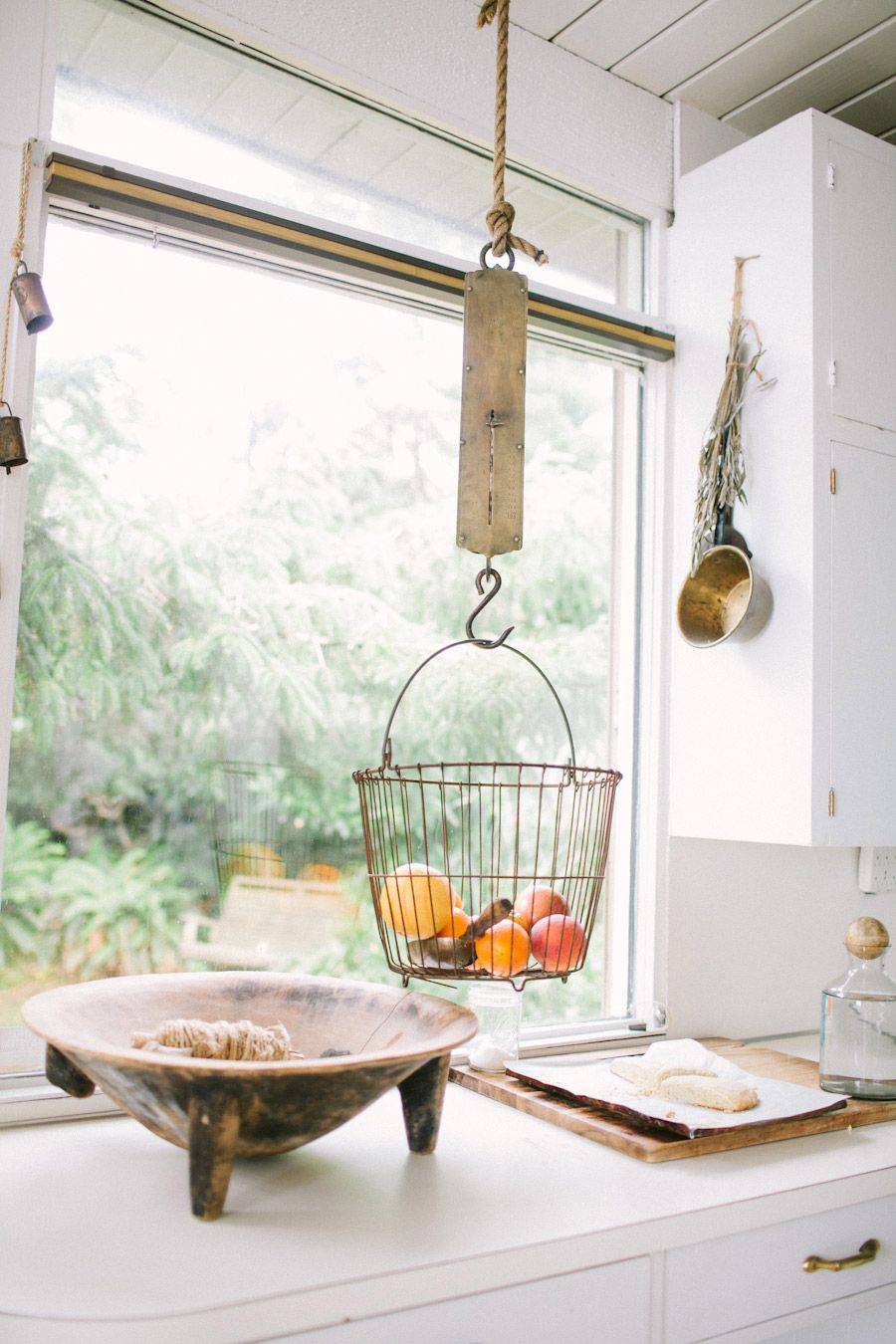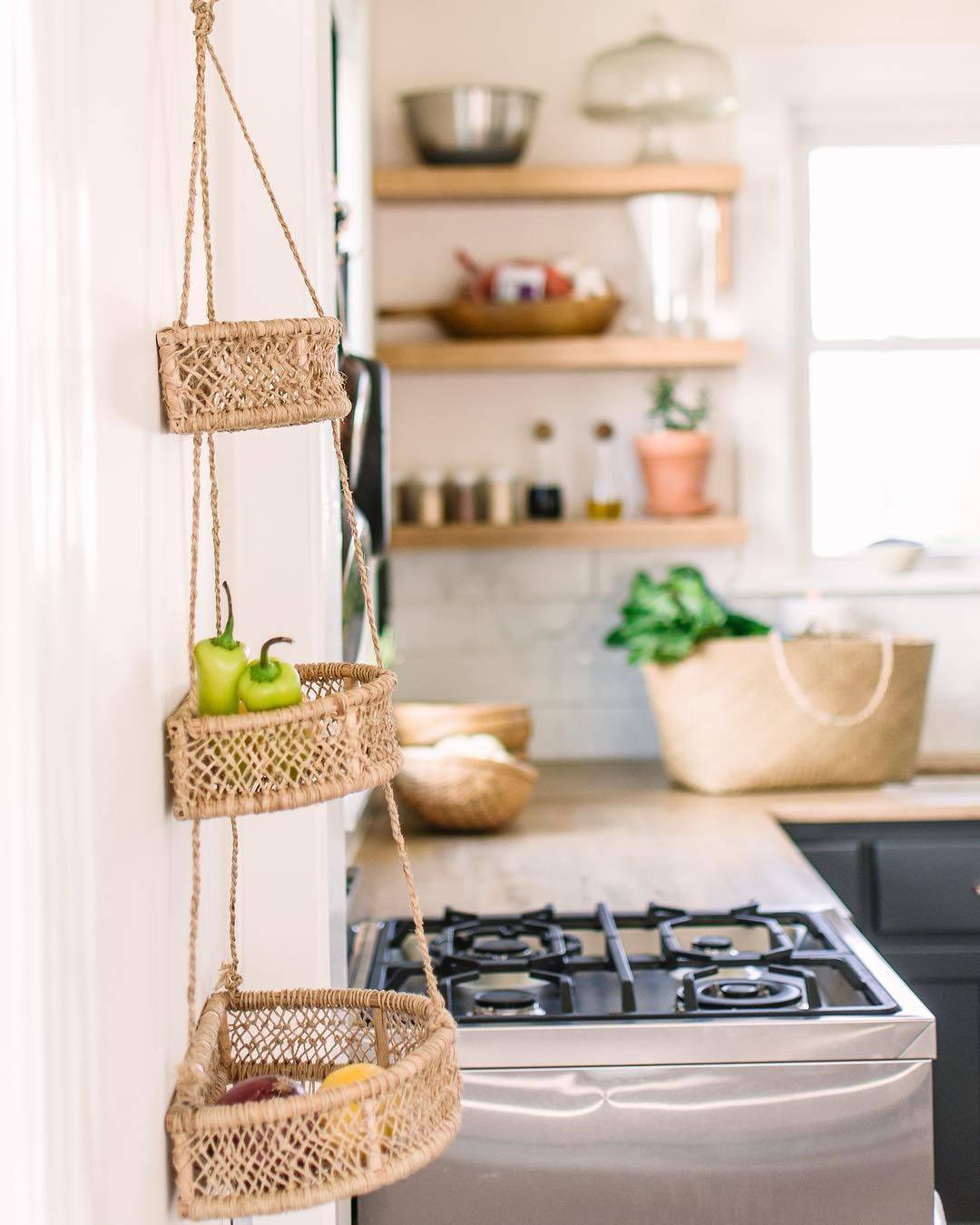 6. Farmhouse Sink
These sinks have been in existence since the 1990s. However, they are definitely not out of date yet and are not going out anytime soon. They are very spacious and a good fit for your kitchen. While the farmhouse sink might be hard to install, and even harder to remove, it is worth having nevertheless because of its uniqueness. There are several designs available and you can pick whichever suits the theme of your kitchen the best.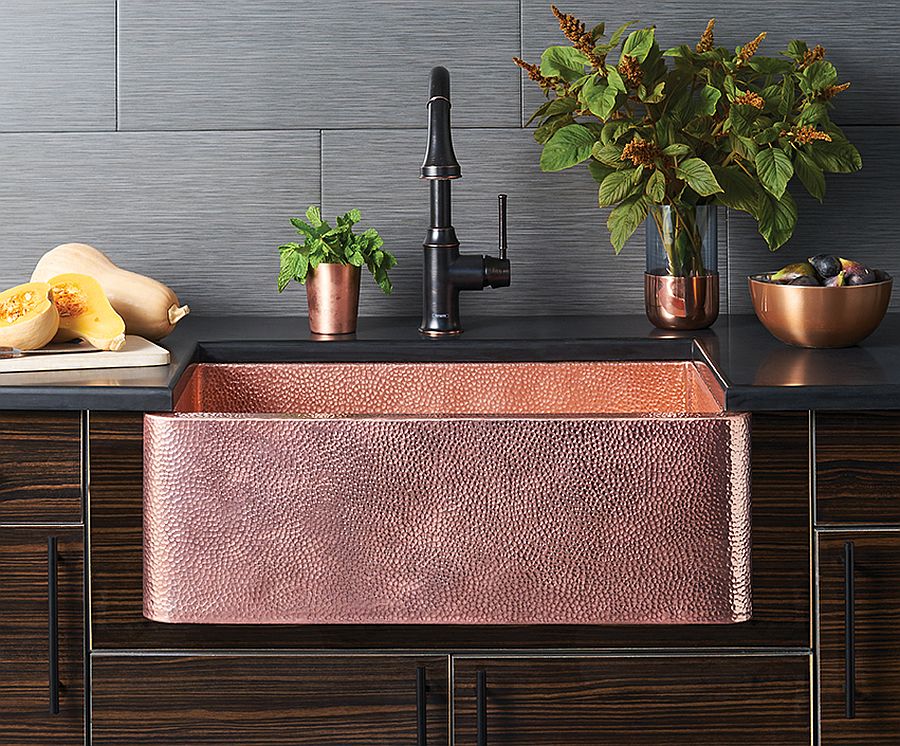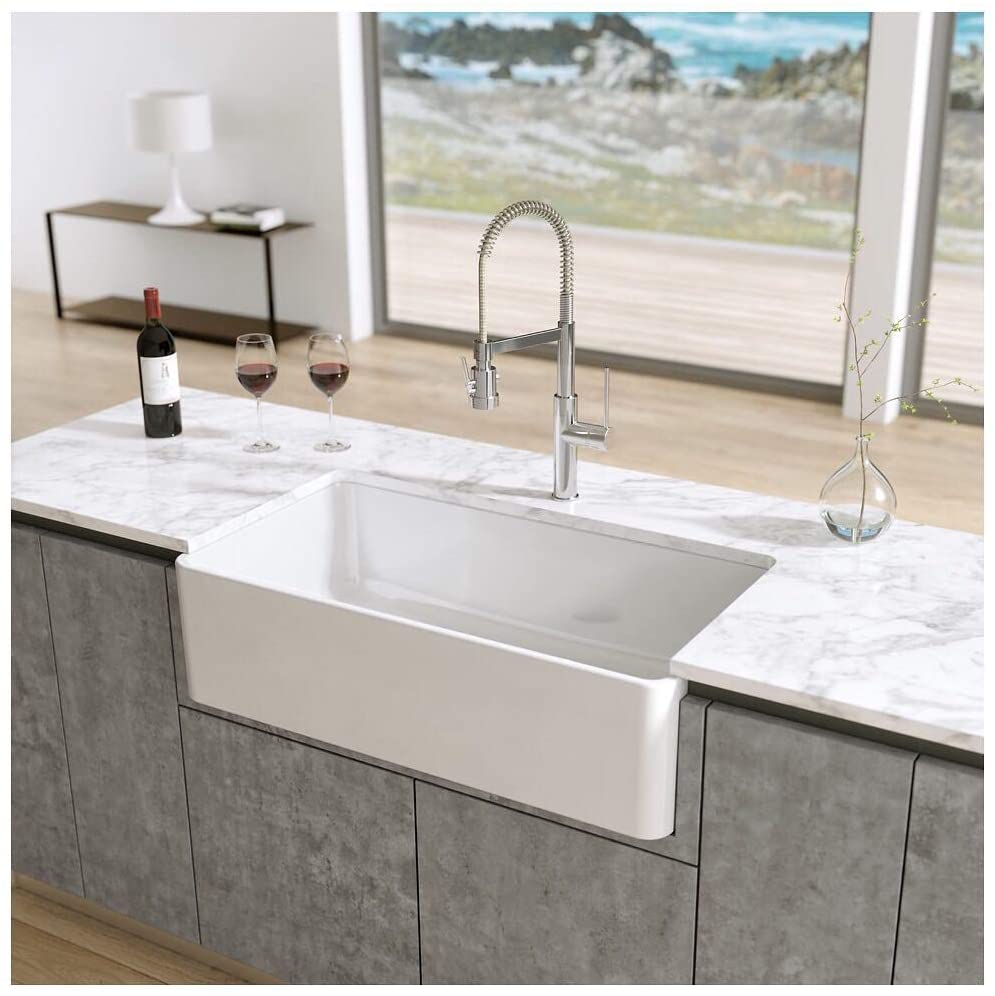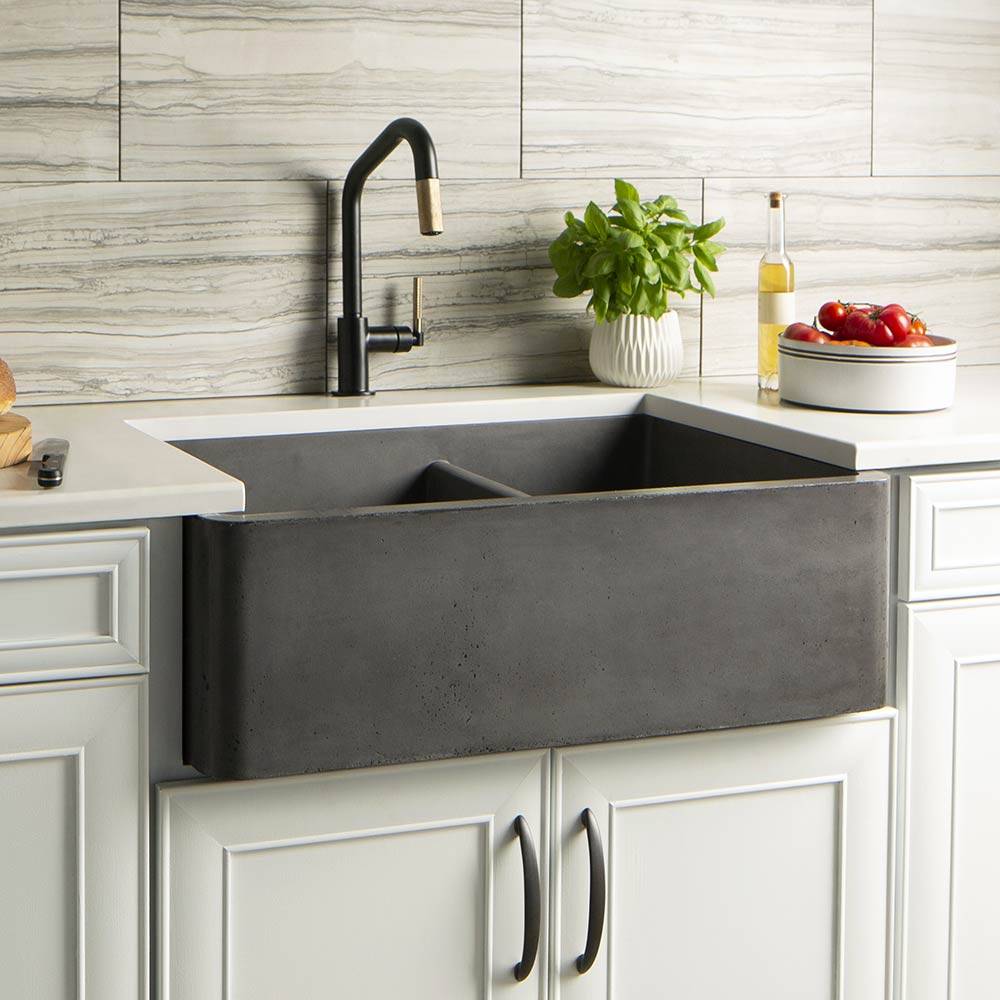 7. Traditional Vintage Floor
Your kitchen floors are not to be left out when planning the theme for your kitchen. Vintage floors have different patterns and textures, which means you have a wide range of options to choose from. The floors might be hard to install, especially for renovations, but they are one element that can make your kitchen what you need it to be.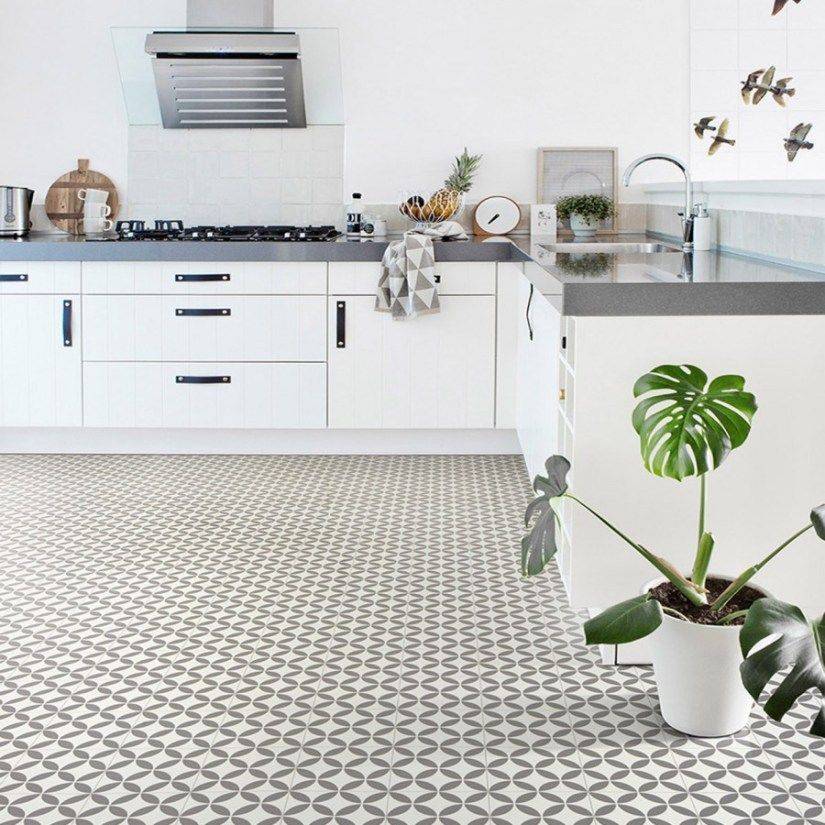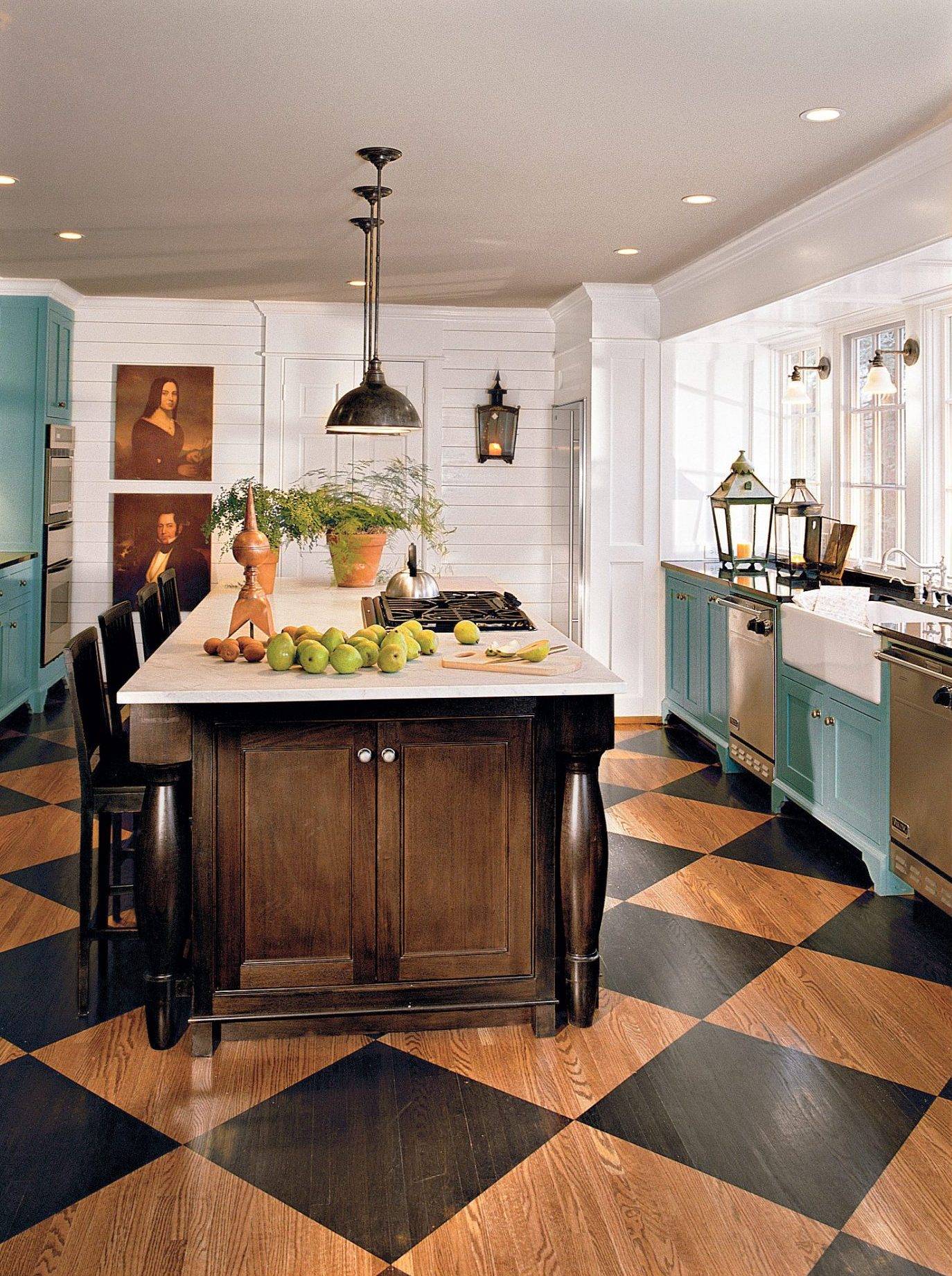 Vintage kitchens are worth the consideration, and if you would like to have one, you should decide how vintage you want it to be and what kind. Pick the theme you like, or mix different themes all together! If you're working on a brand new kitchen or a renovation for your kitchen, there's a theme above that would suit you. Whatever you do, we're certain your kitchen is going to come out lovely. Don't forget, it's all about a mix of warmth, style, and functionality — and your vintage kitchen can give you the right blend of that.