Light is a perfect companion when reading, writing or simply losing oneself in quiet contemplation. The ideal table or desk lamp will play a part in alleviating stress and calming nerves, in helping to achieve clarity of thought and vision. Savvy and sharp, it will also work to animate and facilitate creativity and imagination. The aesthetically pleasing properties of light, along with its capacity to frame a setting, cannot be underestimated. A characterful lamp will have both soul and presence, emitting a glow that works in tandem with one's frame of mind.
When choosing a table or desk lamp, it is best to select a model that captivates the eye, that is well-designed and idiosyncratic. Think about balance, harmony and disposition when picking out the perfect light. The materials used in crafting a light are equally important: wood, glass and metals are all worthy of note. When a lamp engenders a smile and arouses emotion in a person, it is undoubtedly meant to be.
The following table and desk lamps are uniquely individual:
Asterisco
The cleverly crafted Asterisco lamp was designed by young Valencia-based design studio Cuatro Cuatros for LZF Lamps. With its punctuating and punctilious presence, the studio named the light "Asterisco" or "Asterisk". Perfectly balanced, the angled lamp is combined with a correspondingly angled lectern and is somewhat evocative of the quiet desks used for study in those old-world academic institutions. Available as a small- and medium-sized table lamp in a range of wood shade colours, Asterisco combines a funky soul with quiet beauty and presence.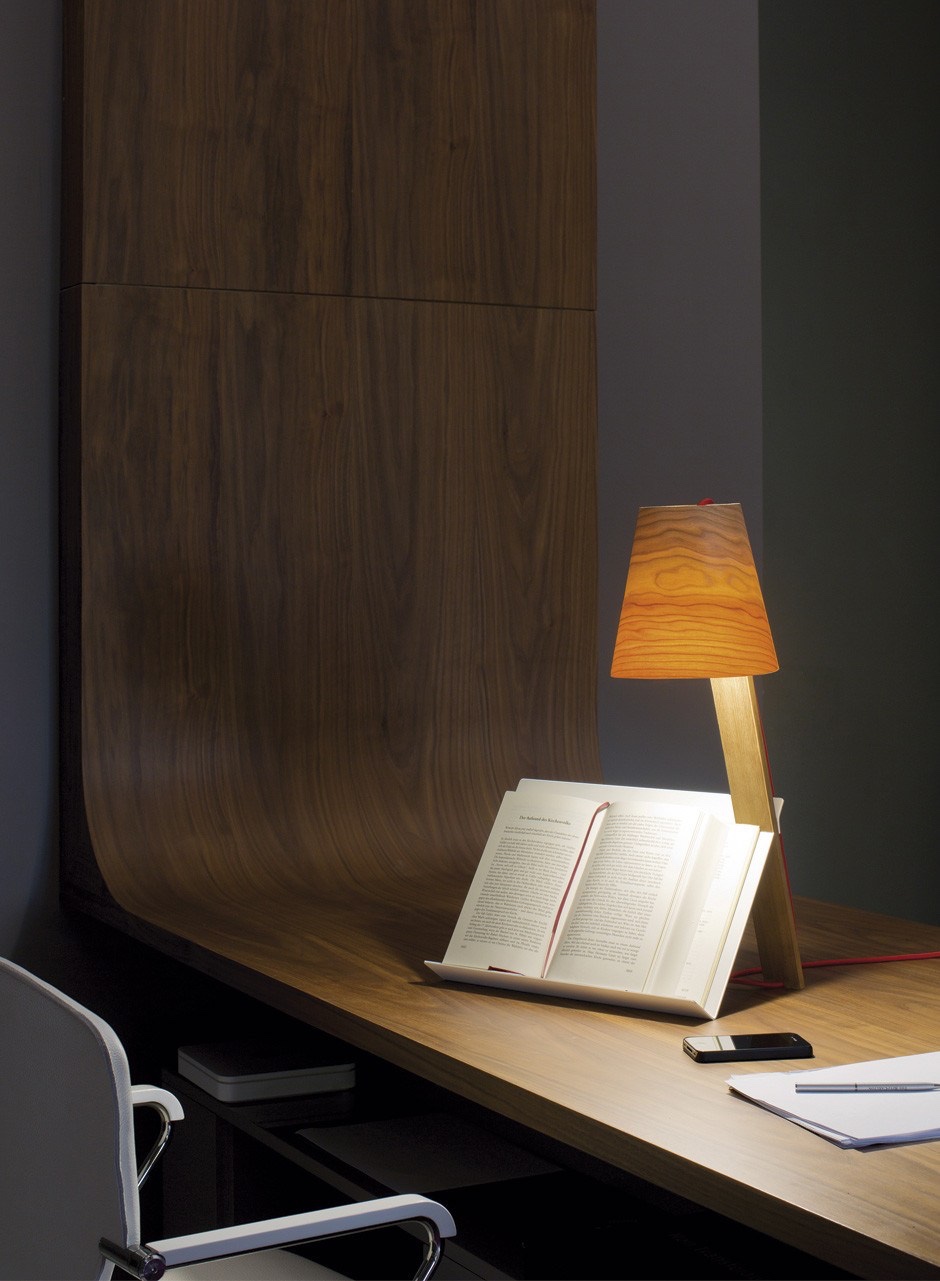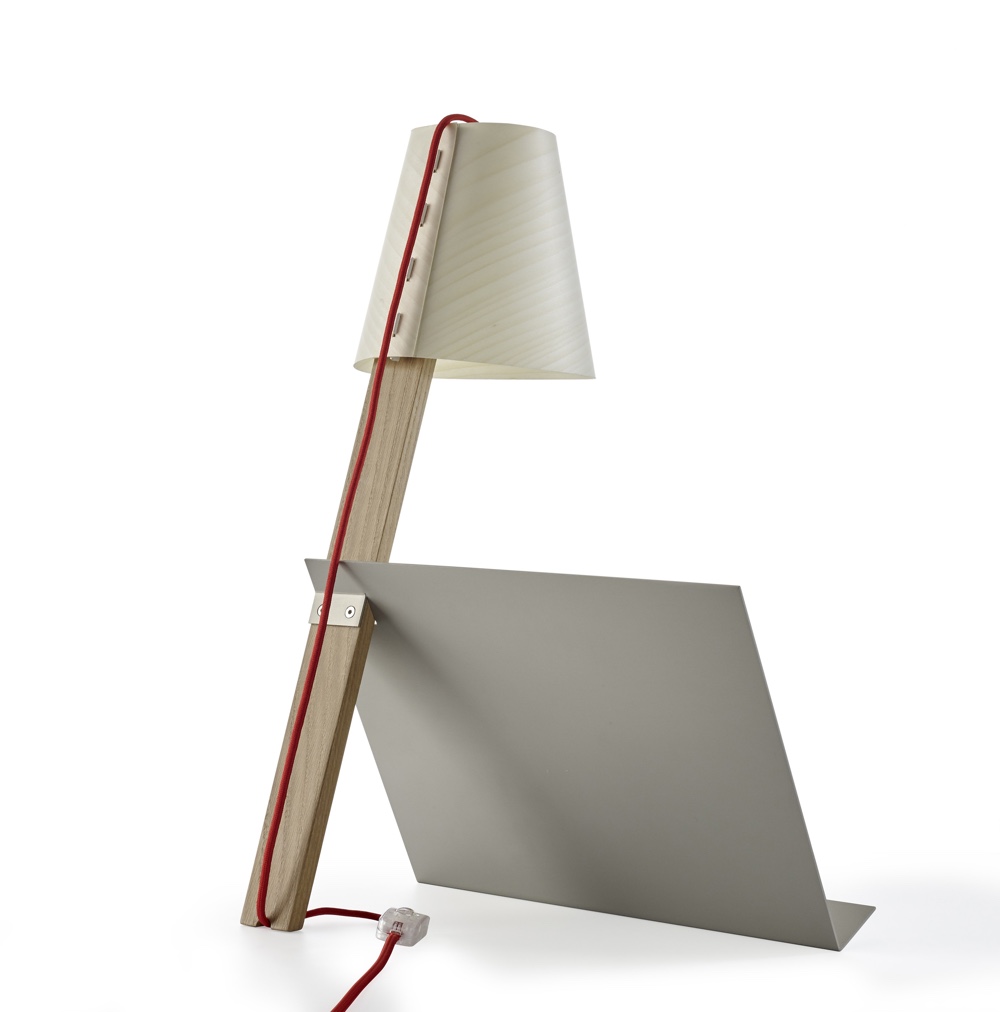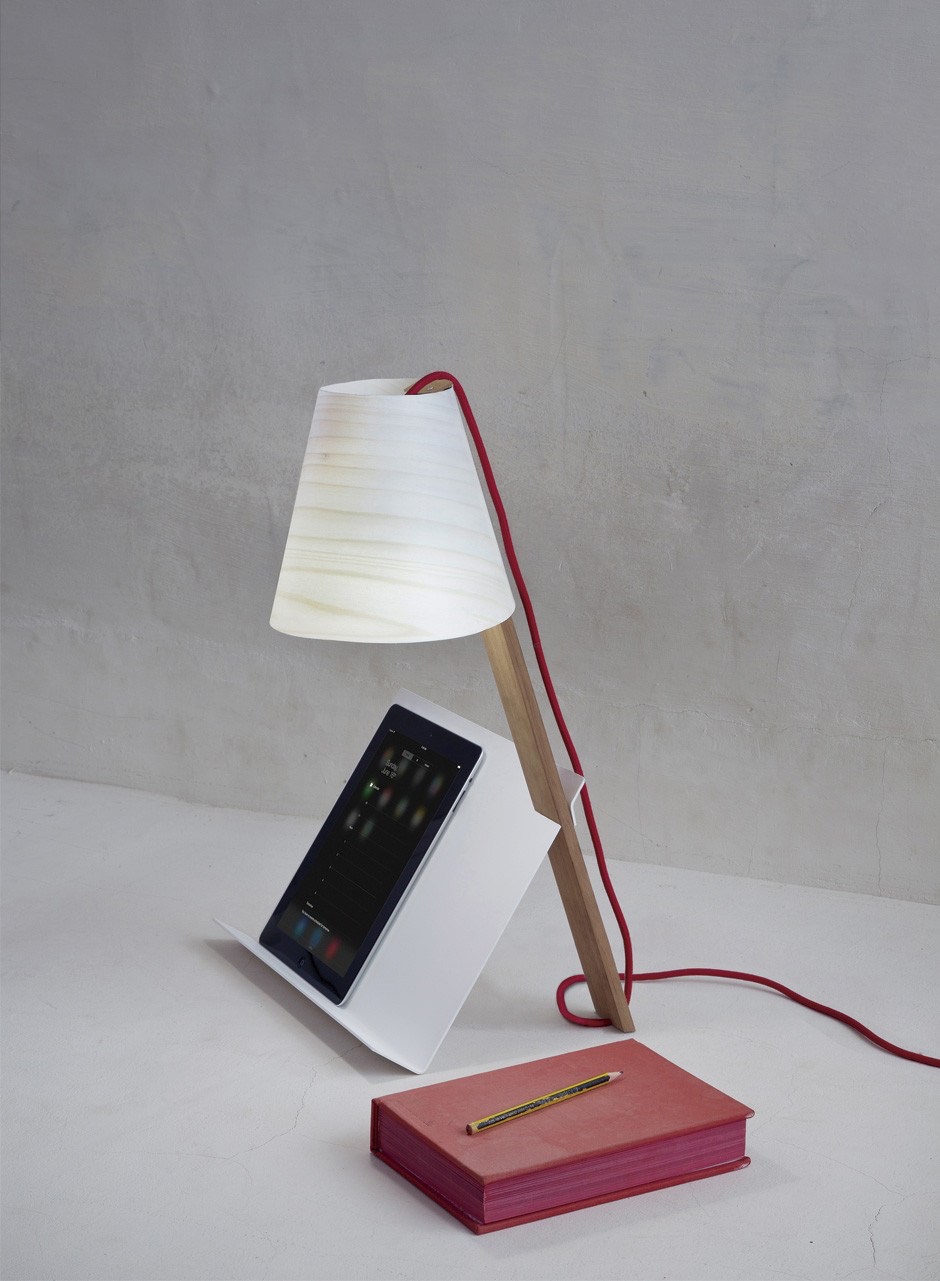 Images via Archiproducts.
Theia
Theia by German-born designer Mathias Hahn for Marset takes its name from the Greek goddess Theia, mother of Helios (the Sun), Selene (the Moon) and Eos (the Dawn). With two faces – two half-spheres – Theia swivels around a central axis for use as a reading / task lamp or to create a warming ambience when projected against a surface. Merging light and shadow, Theia is a graceful and poetic contemporary light with nuances of midcentury modern styling.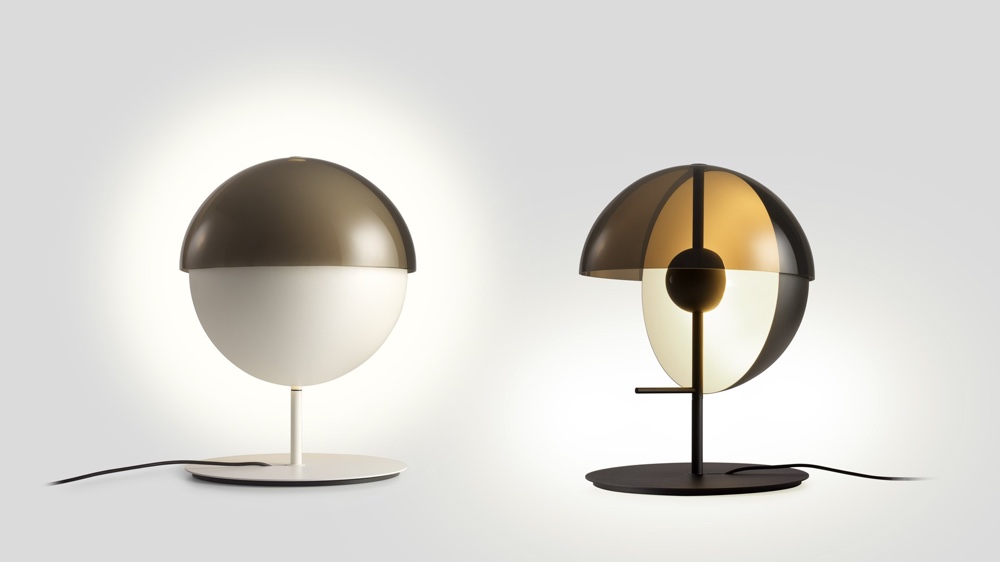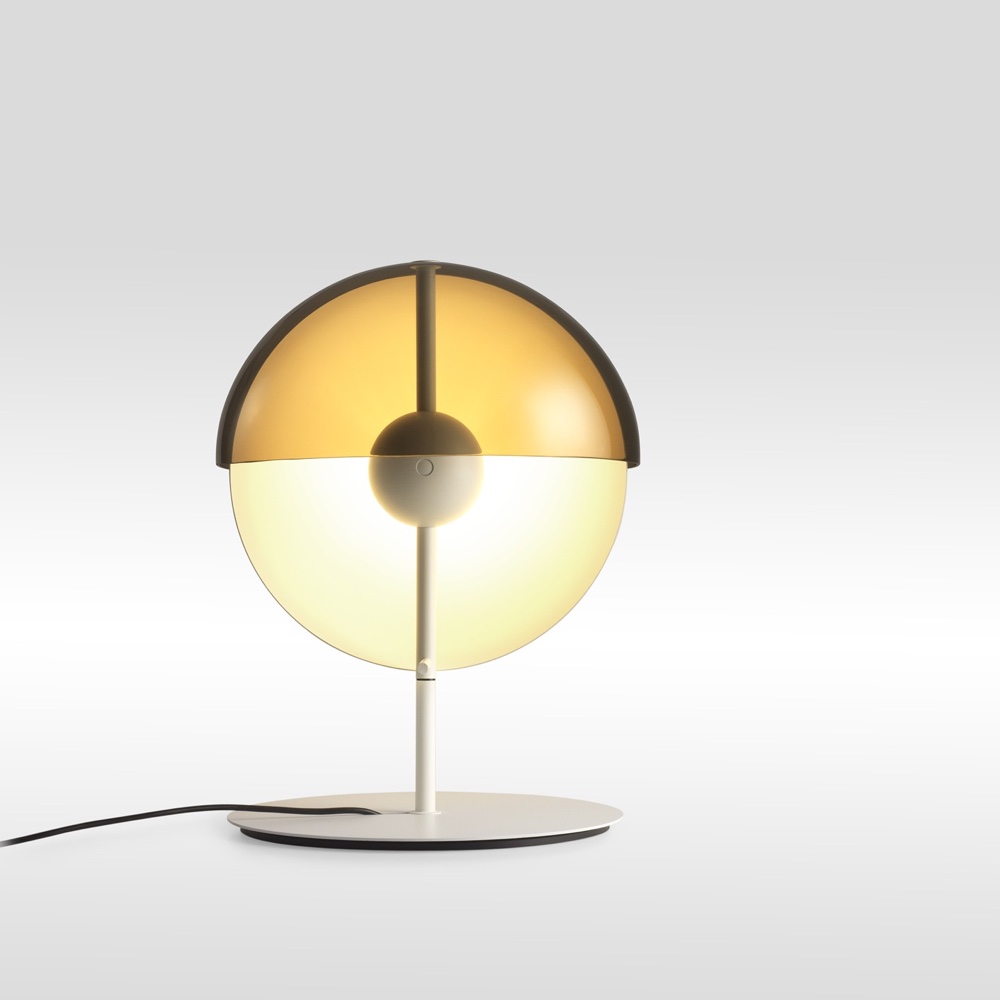 Images via Archiproducts.
w152 Busby
The w152 Busby lamp is the result of a collaboration between Swedish lighting company Wästberg and British design office Industrial Facility. An electronic lamp (as opposed to a mere electrical light), the w152 Busby combines three USB outlets, making it the perfect companion for our modern-day demands. With the constant need to charge devices, the w152 Busby is simply an affirmation of how we live today, and a rather pleasingly aesthetic and intelligent one at that. The lamp is available in both ambient and directional models.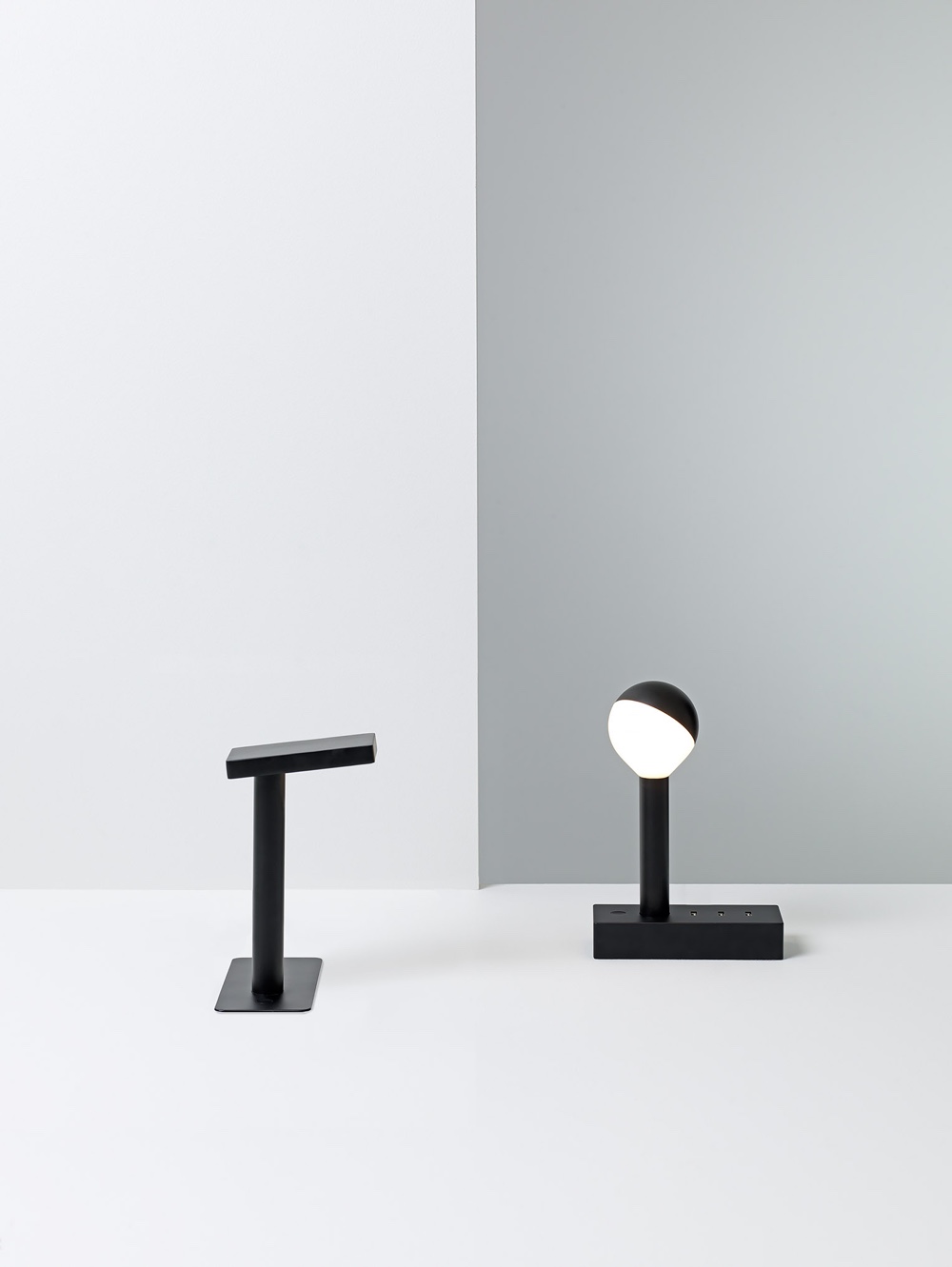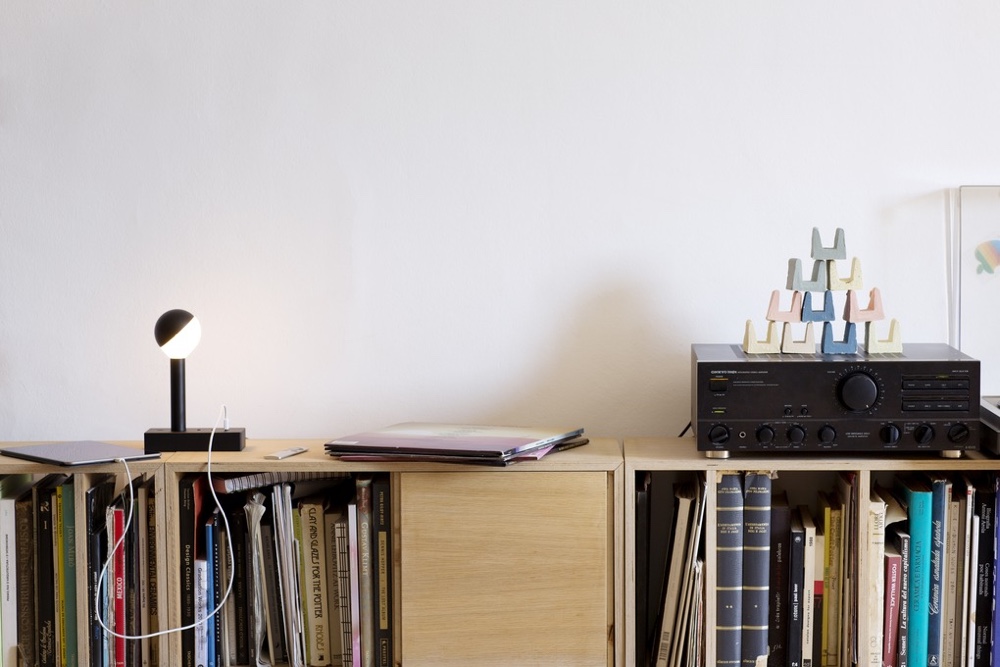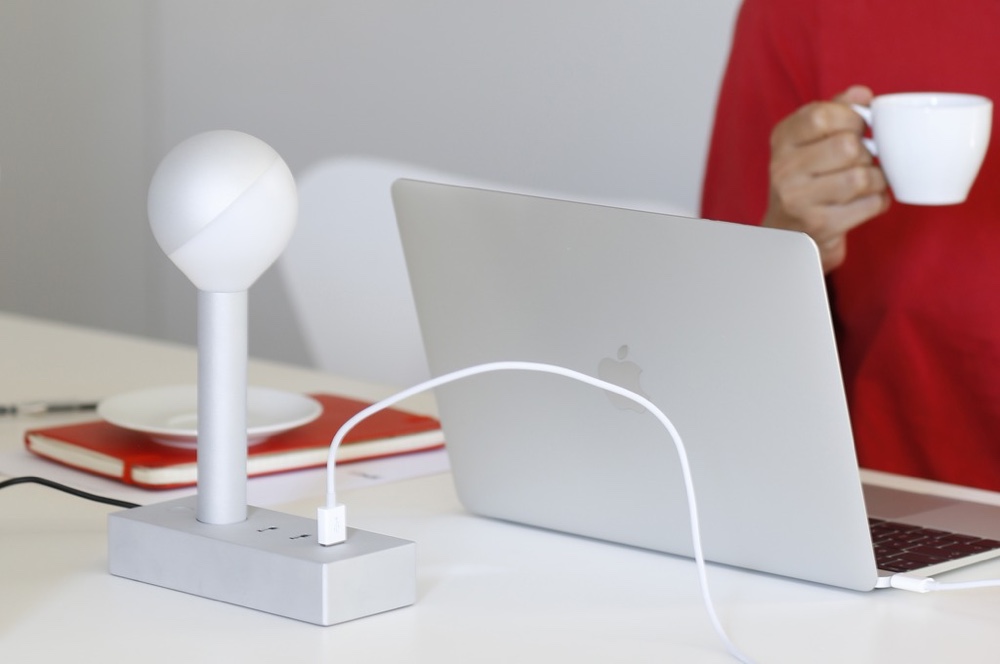 Images © 2016 wästberg.
Petiole
Petiole is a delightful birch wood and aluminium light crafted by Andreas Ferdinand Riise Bergsaker, a Norwegian designer based in Copenhagen. Inspired by the oscillating bluebells found in Norway's mountains, Petiole's shade can be moved in different directions. The lamp's wood-turned stick shoots up from a cast aluminium base, so making the 'petiole' – in botany, the stalk that joins a leaf to a stem – between the base and shade.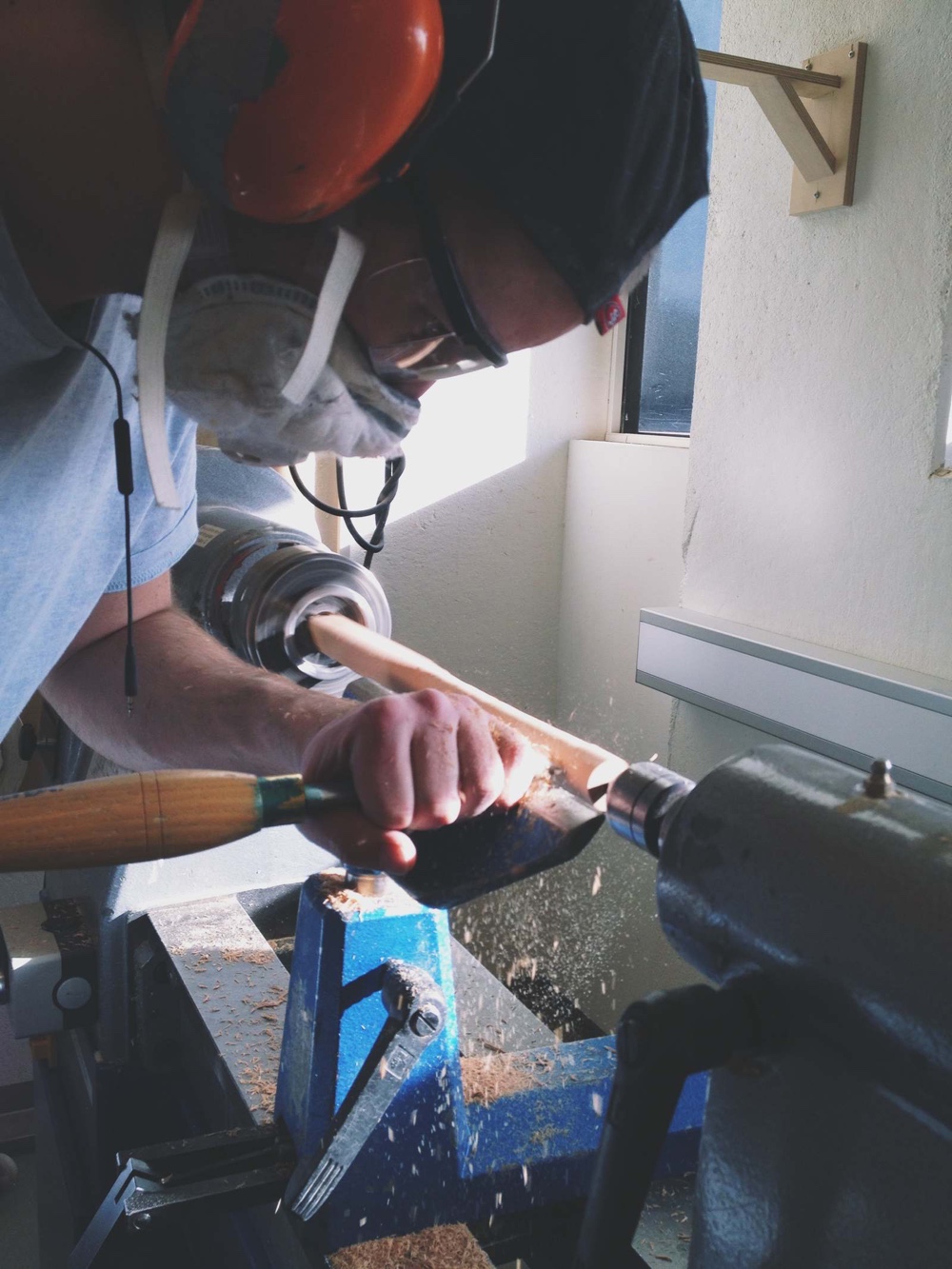 Designer and woodturner Andreas Bergsaker. Image via via Andreas Bergsaker.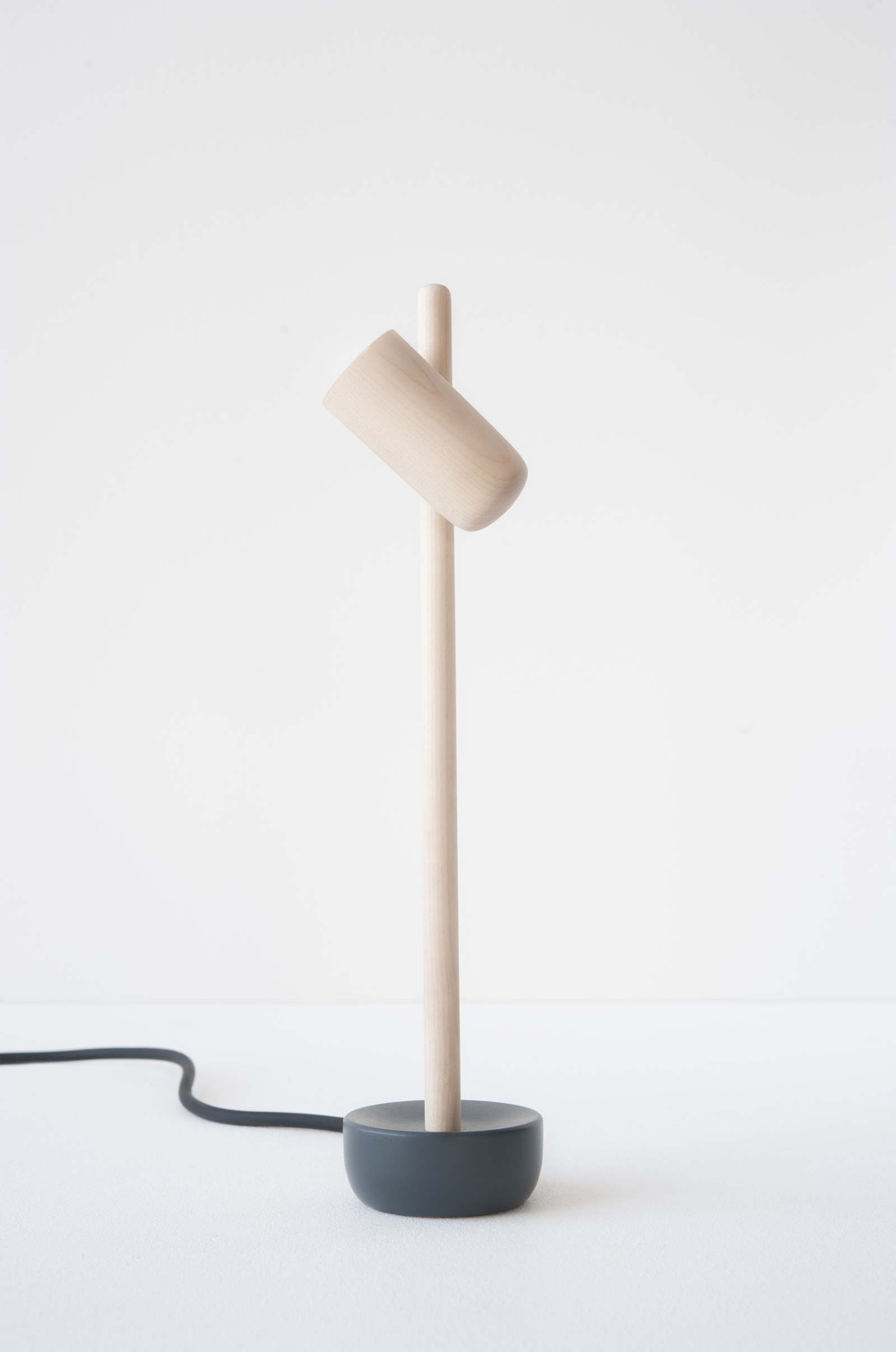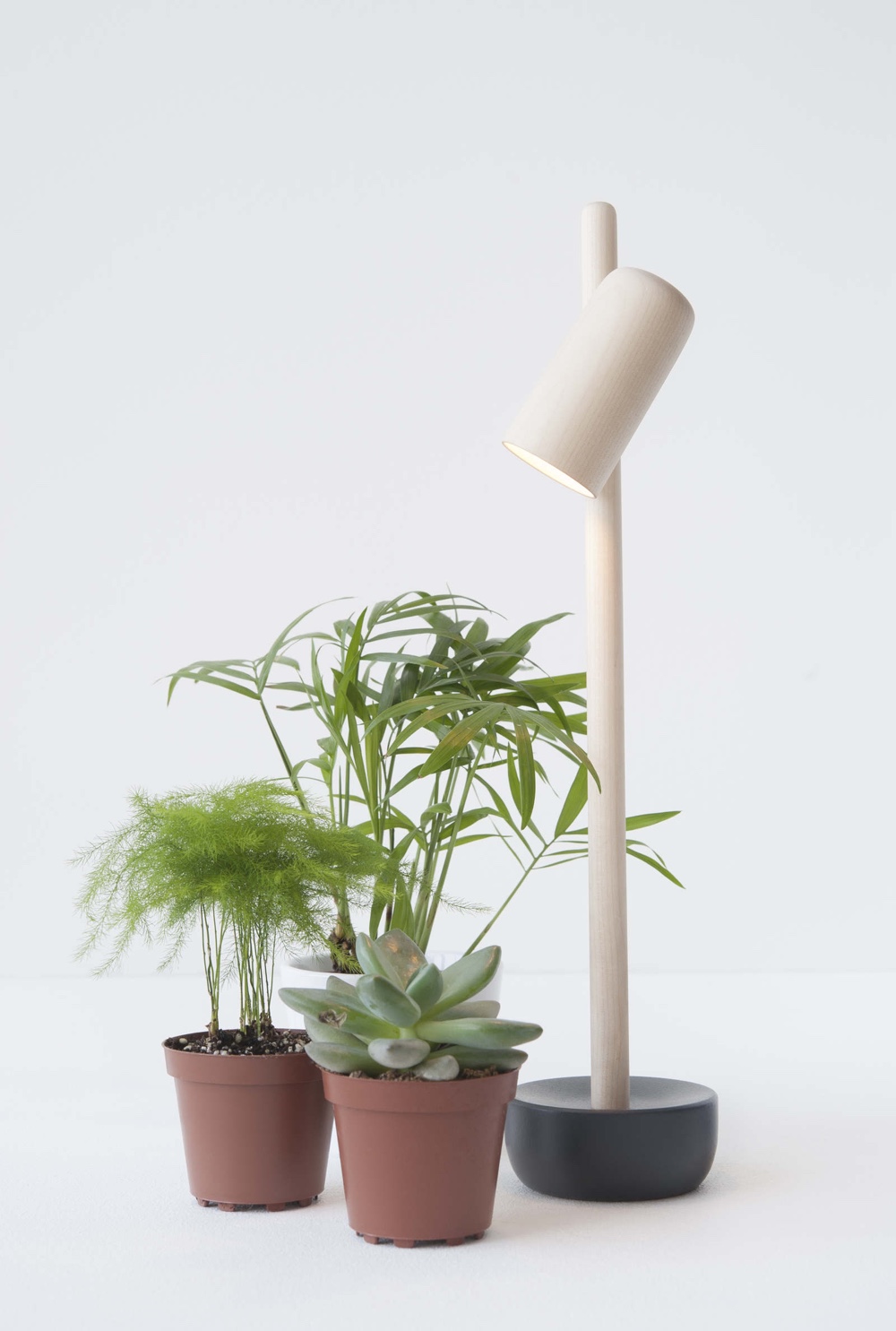 Petiole lamp photos by Lasse Fløde via Andreas Bergsaker.
Snap Lamp
The Snap Lamp is a characterful and fun flexible lighting solution whose clamp can be fastened to any surface with a thickness from 8-40mm. Designed by Marie Hesseldahl, the Snap Lamp reflects her Scandinavian heritage. A clever little light, the lamp's shade rotates in two directions and is fitted with dimmable LED technology. The Snap Lamp is available in a range of colours (and is pictured in dusty green).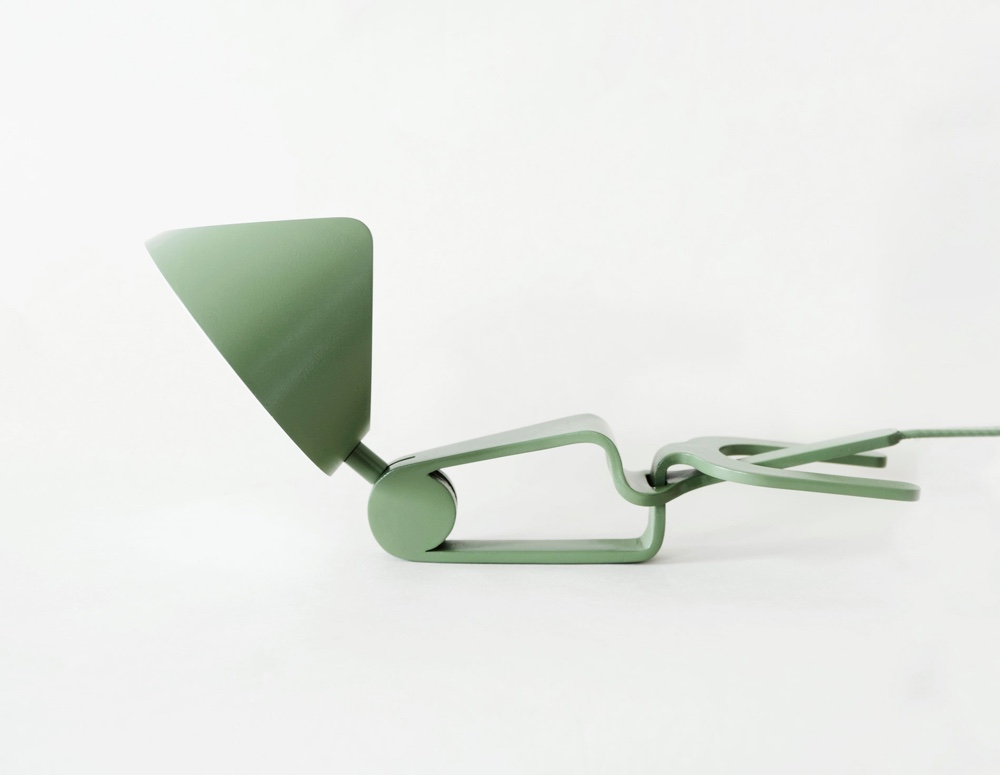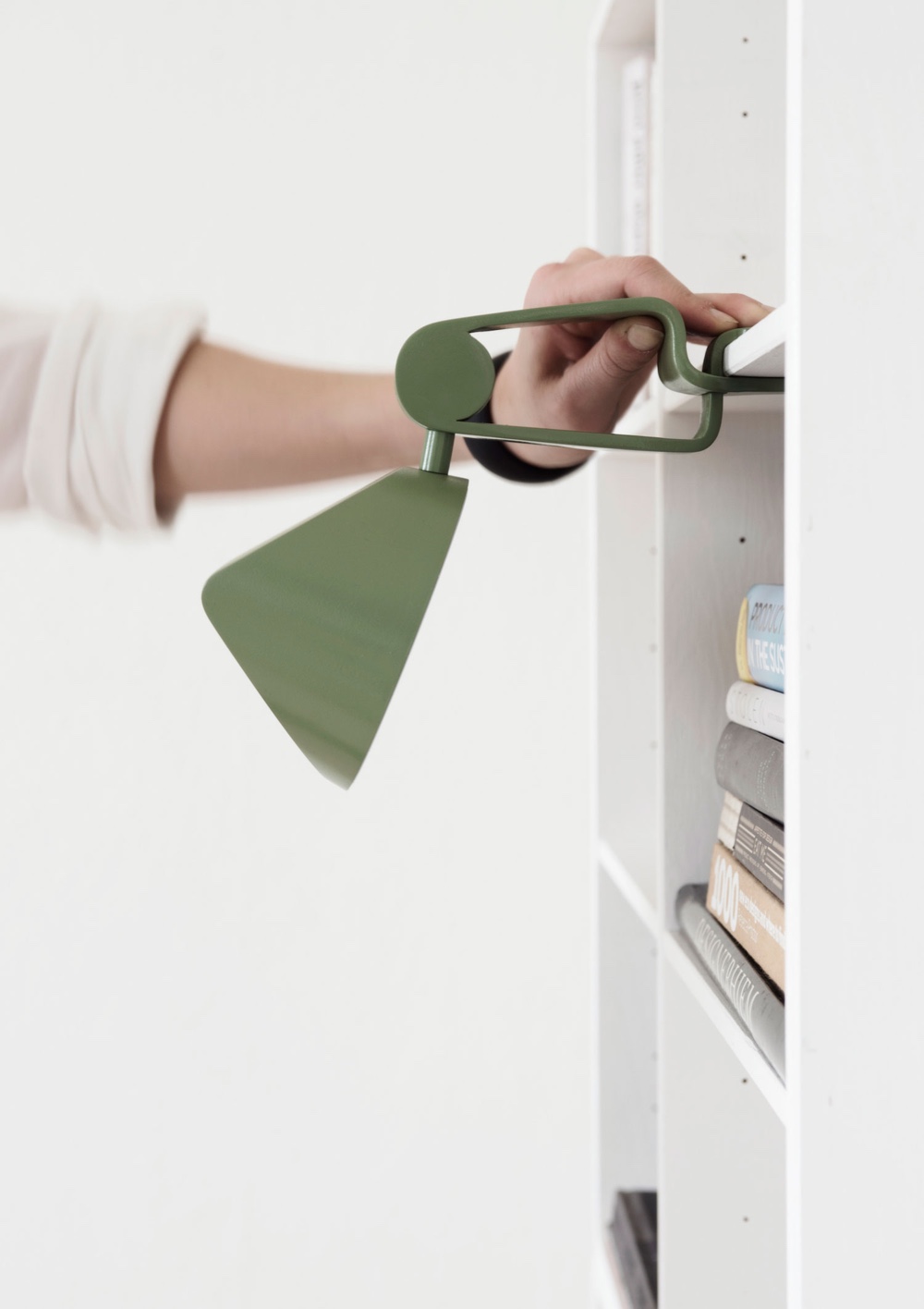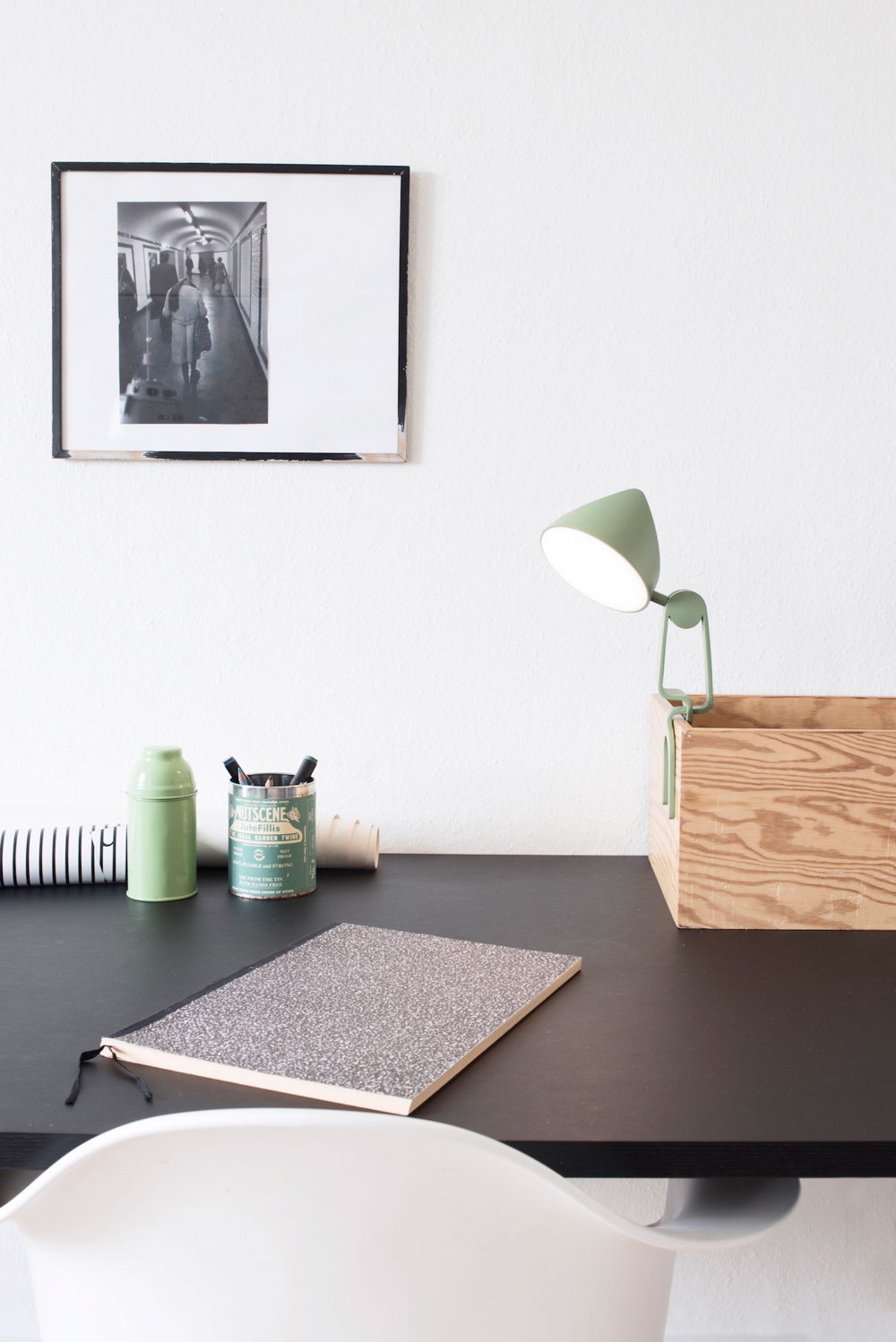 Photos by Benjamin Lund via Gessato.
Spar Junior
The geometric Spar Junior was designed by Jamie McLellan for New Zealand design company Resident. A smaller version of the brand's Spar Floor Light, this cantilevered table light incorporates a spun aluminium shade that pivots on two axes, enabling light to be directed as required. Clean and simple, the Spar Junior has a minimal industrial mien and handsome profile.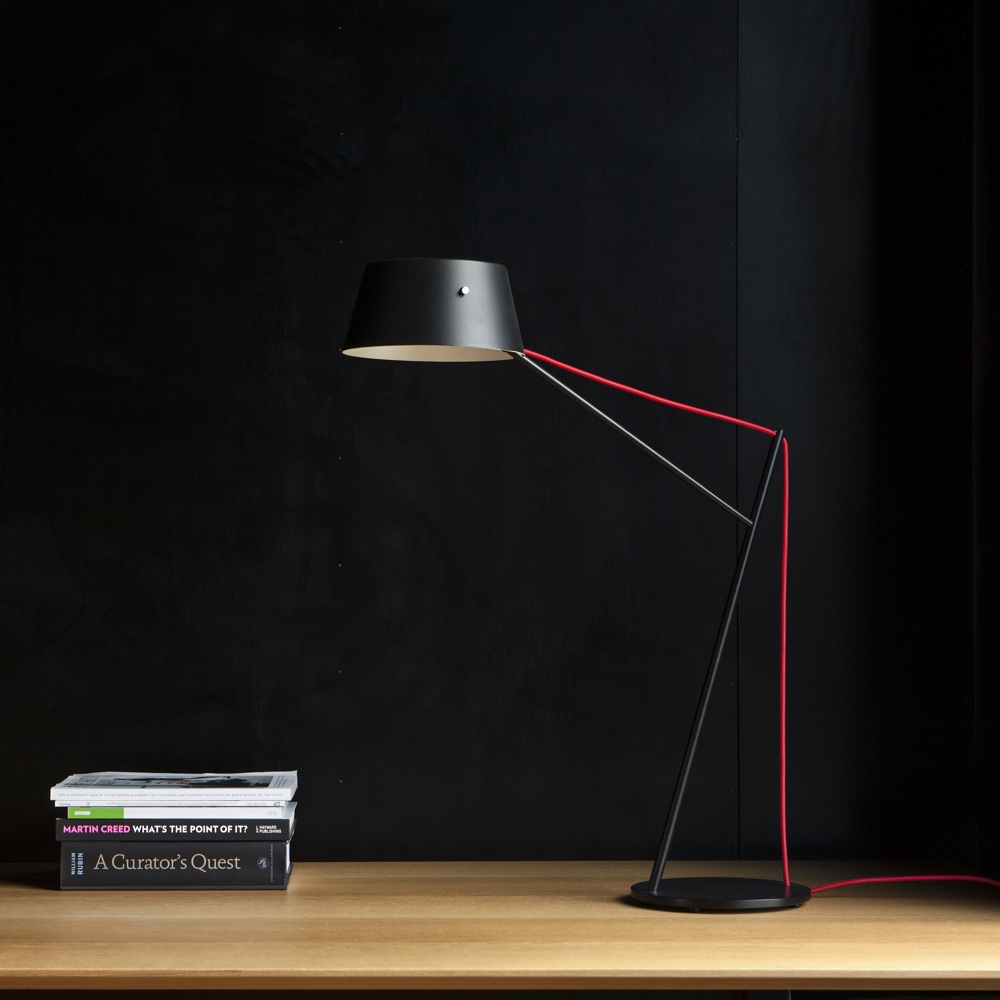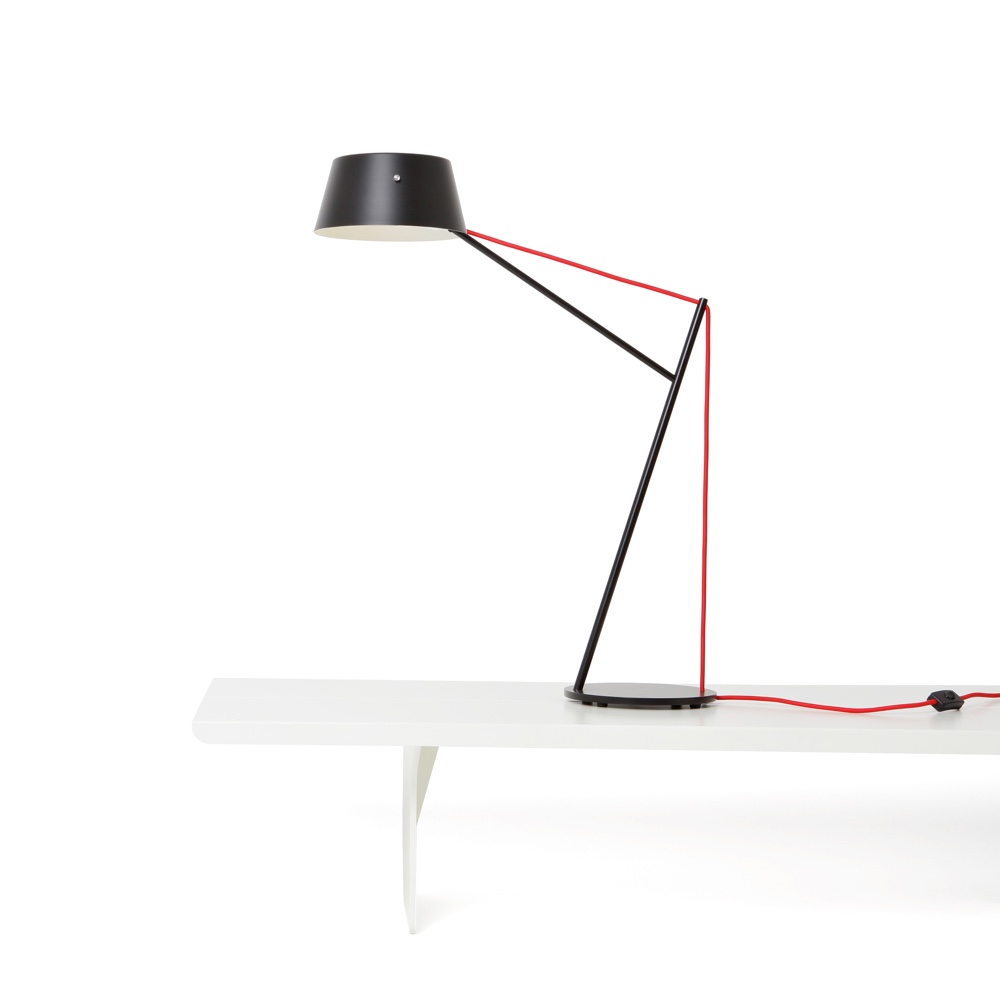 Images via Resident.