Built over a century ago and used initially as a luxury hotel, Terminus in Gastown, Vancouver is definitely one of the most popular buildings for those who love classic-modern loft homes. It is in this iconic structure that a new two-level loft sits elegantly, combing heritage bay-windows with modern aesthetics and urban lifestyle to offer the best of both worlds! The beautiful and space-savvy loft is definitely one of a kind and what it lacks in grandeur, it more than makes up for in efficiency, practicality and prime location. Spread across 1607 square feet, the two levels of the loft work in unison, creating visual spaciousness and sophistication.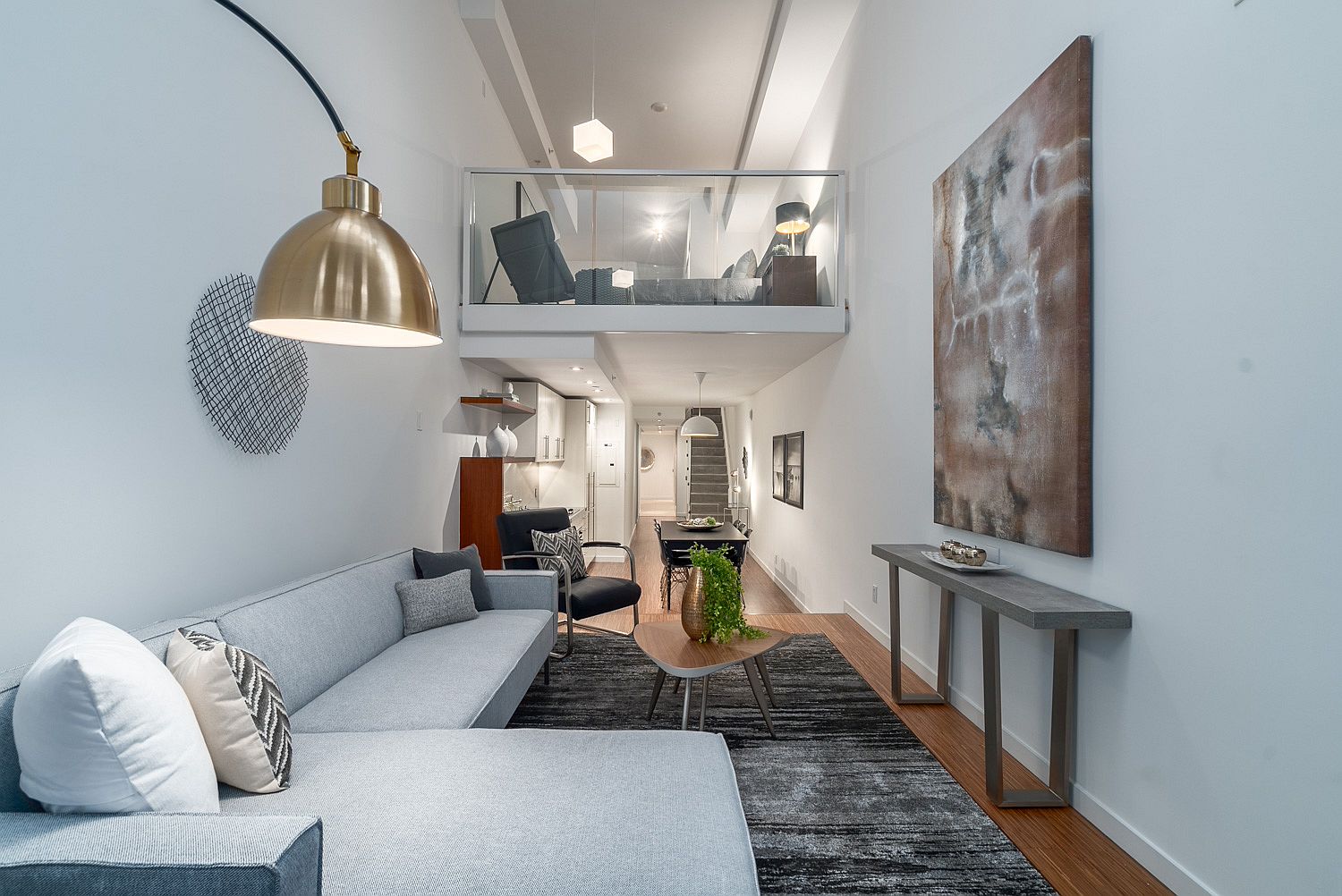 Spotted on Albrighton Real Estate, a small, yet stylish living area that sits on a raised platform welcomes you here gleefully. Step in further and you see the dashing European style kitchen with state-of-the-art appliances from Bosch & Liebherr and a dining space with dark table and matching chairs. It is functionality that precedes form here with skylights and the classic windows bringing in a flood of natural light even as smart cabinets and wall-mounted shelves save precious foot room. A concrete staircase with glass railing leads to the top level with the master suite along with the home workspace.
RELATED: Industrial Loft Brings A Dash New York City Charm To Downtown Vancouver!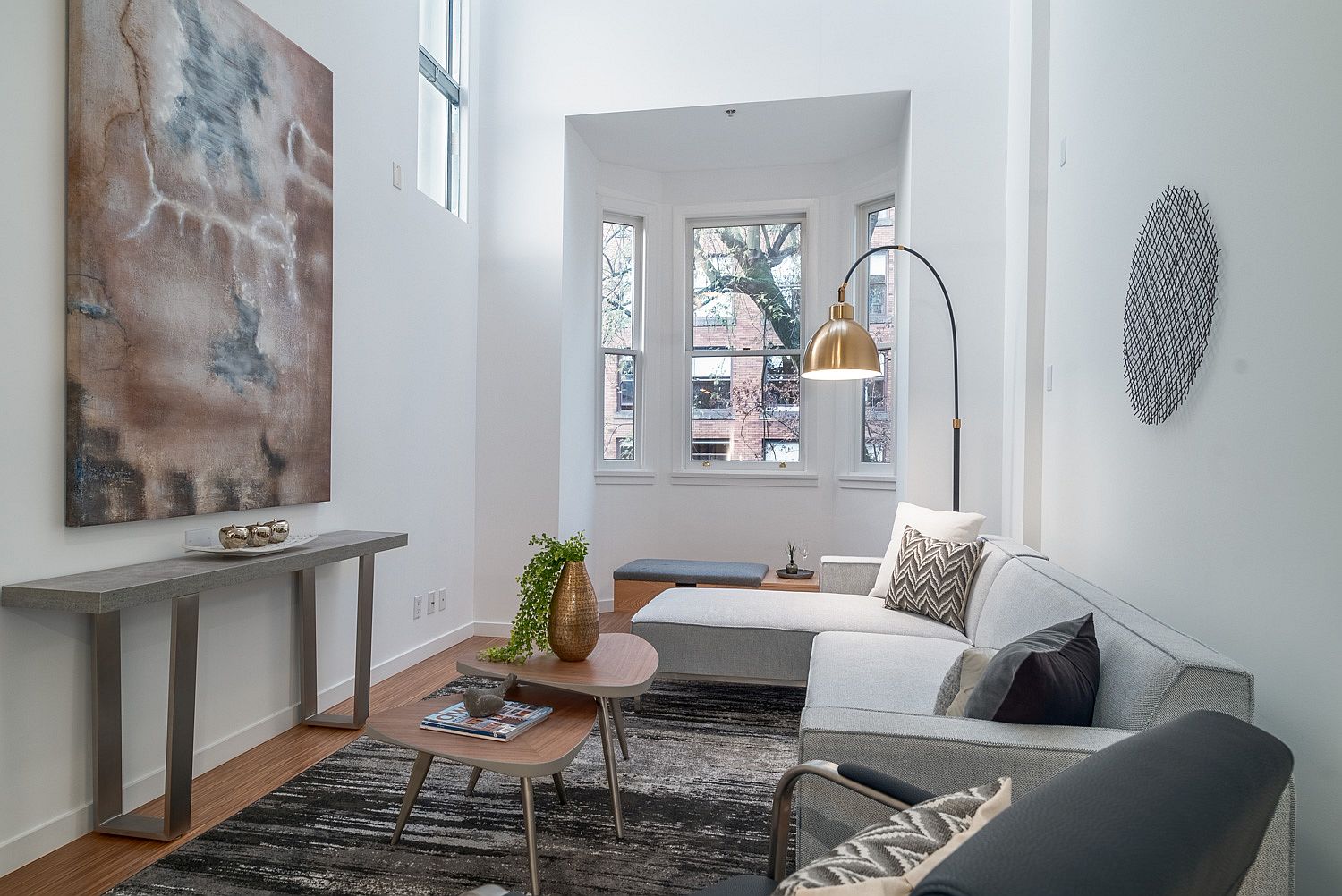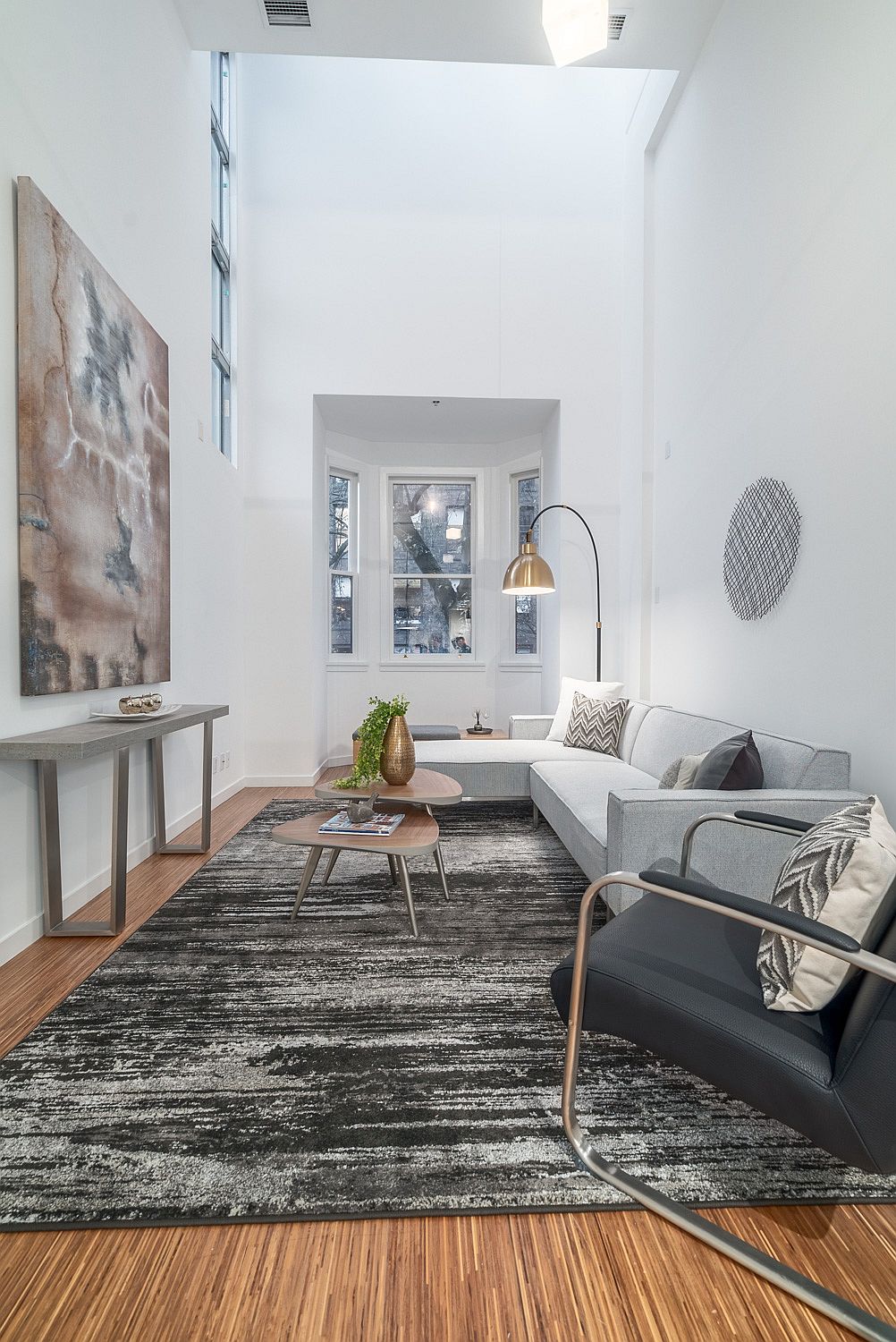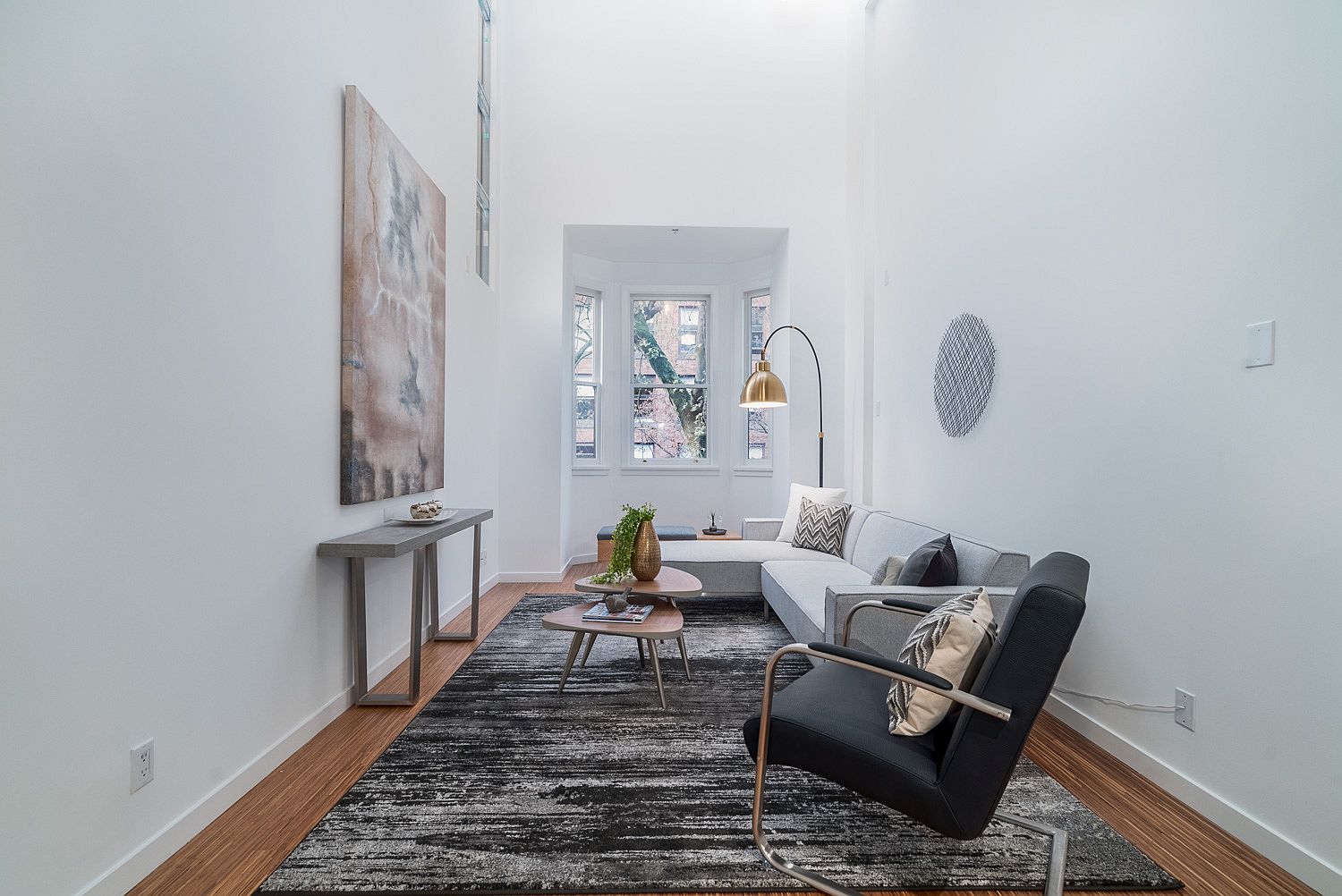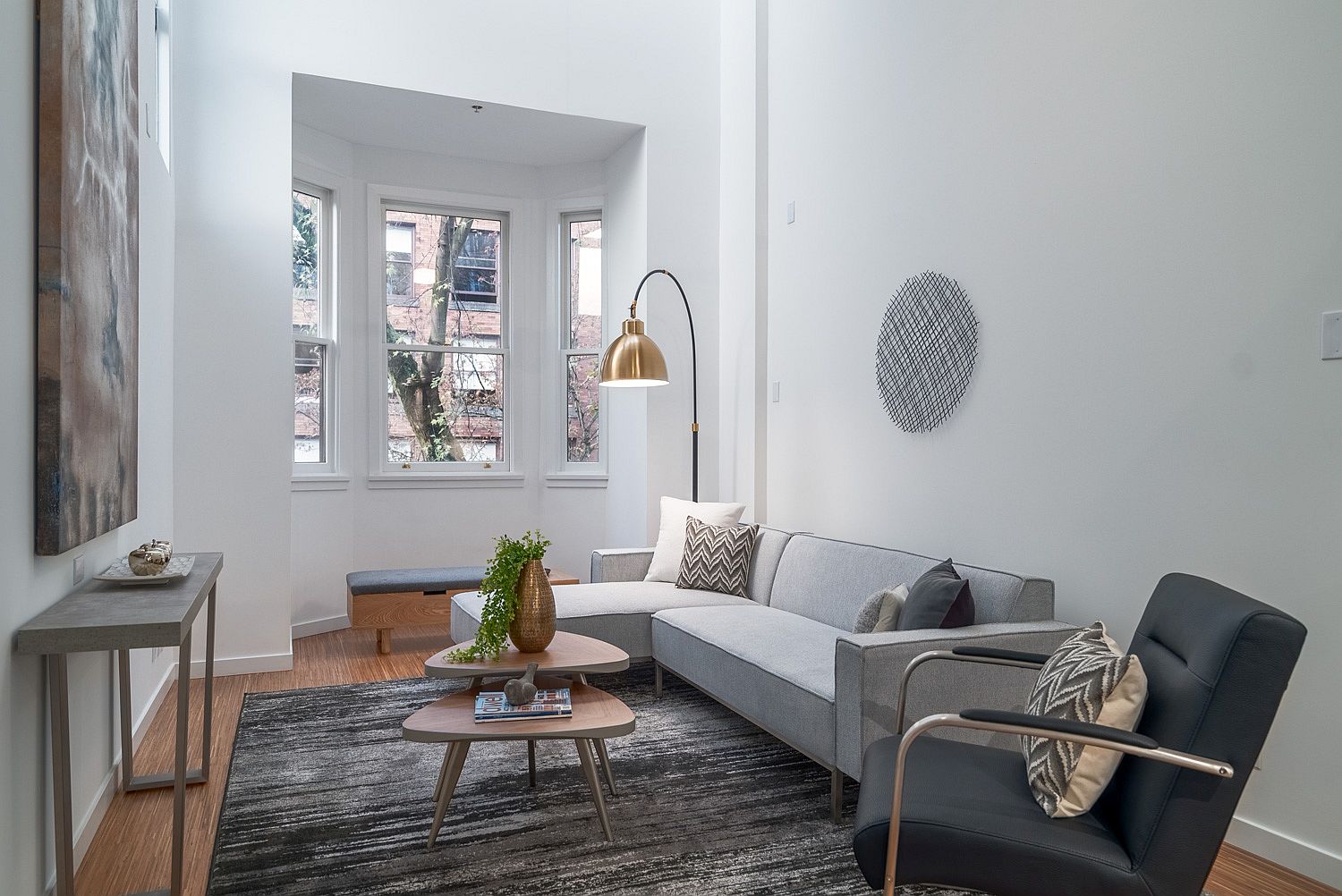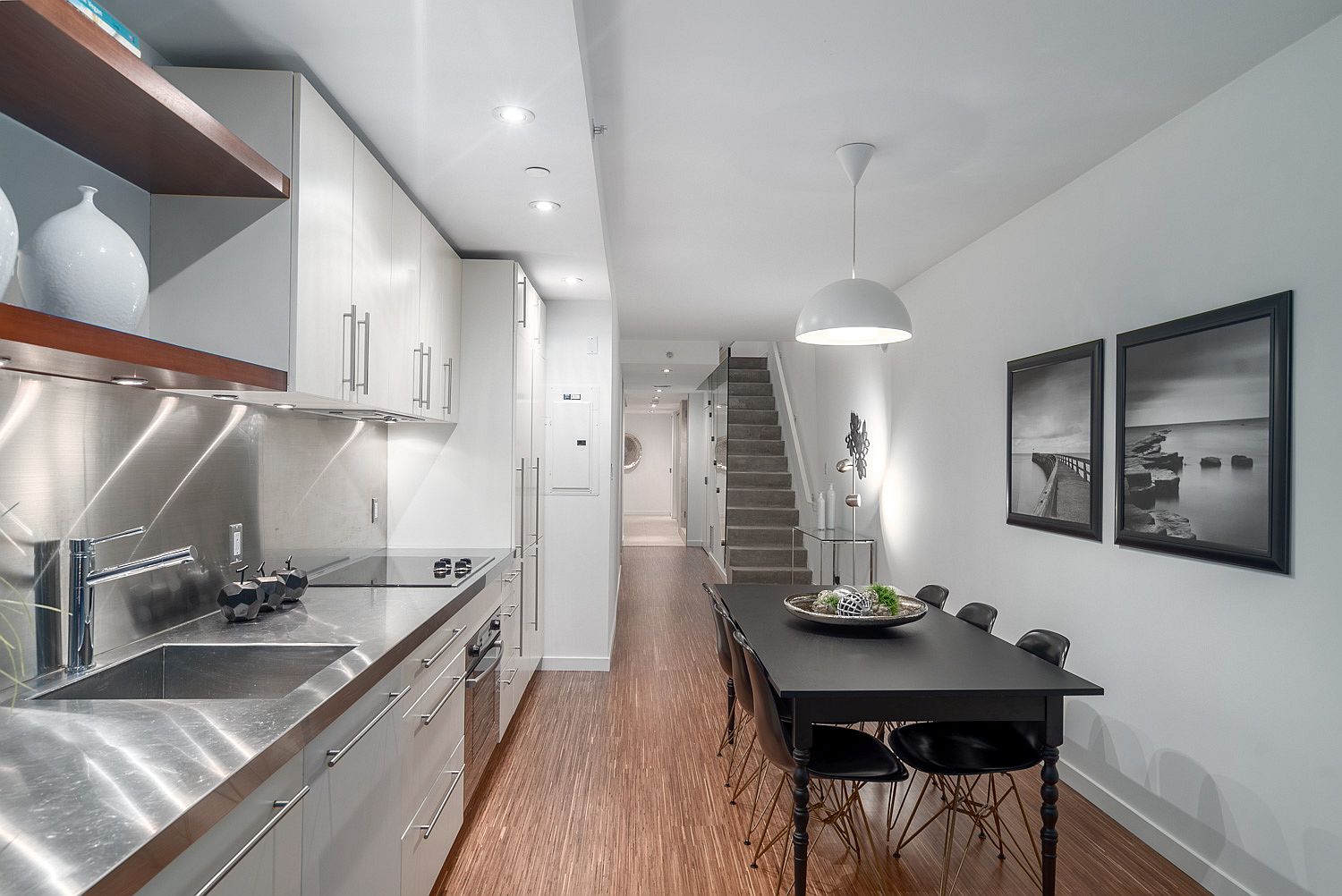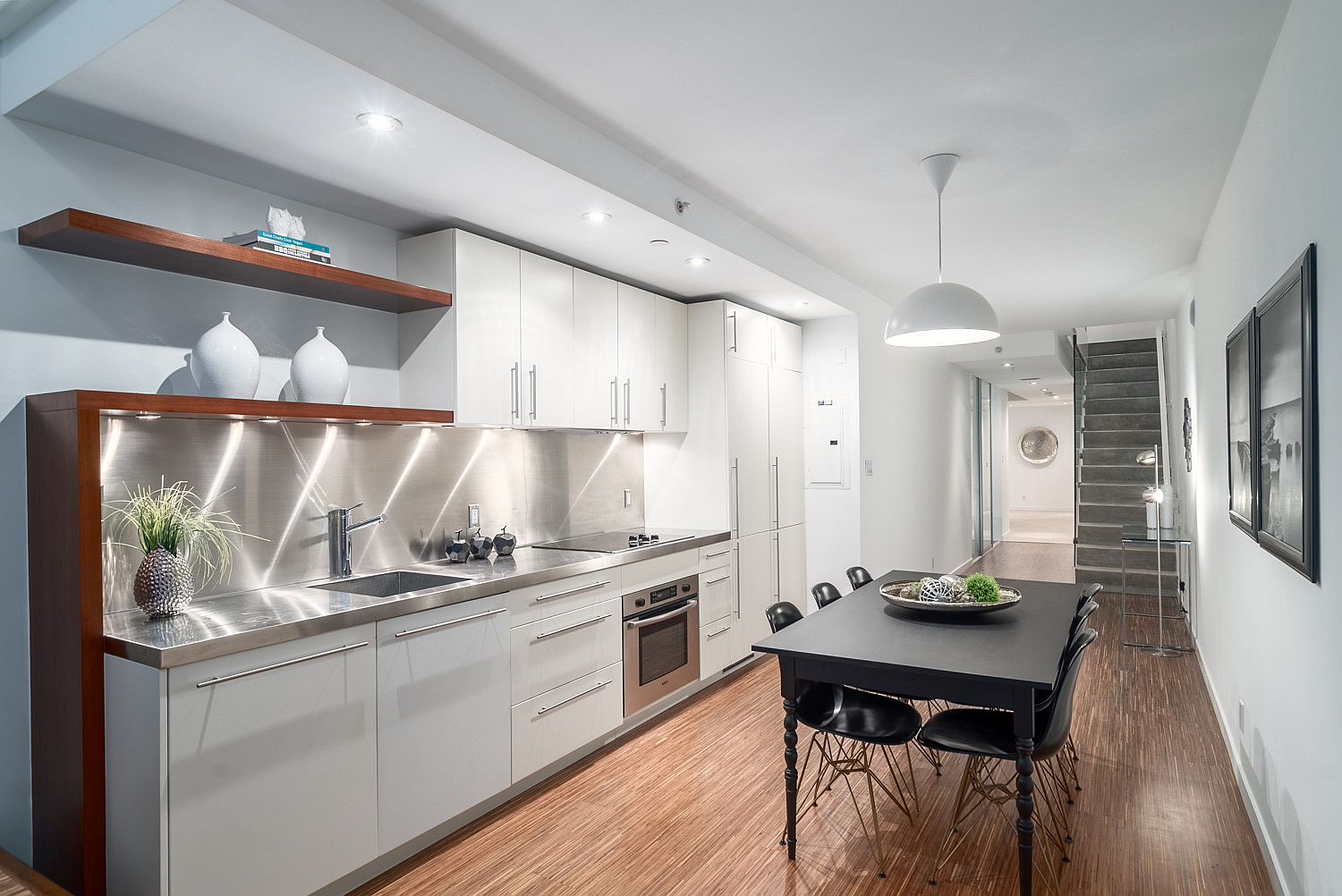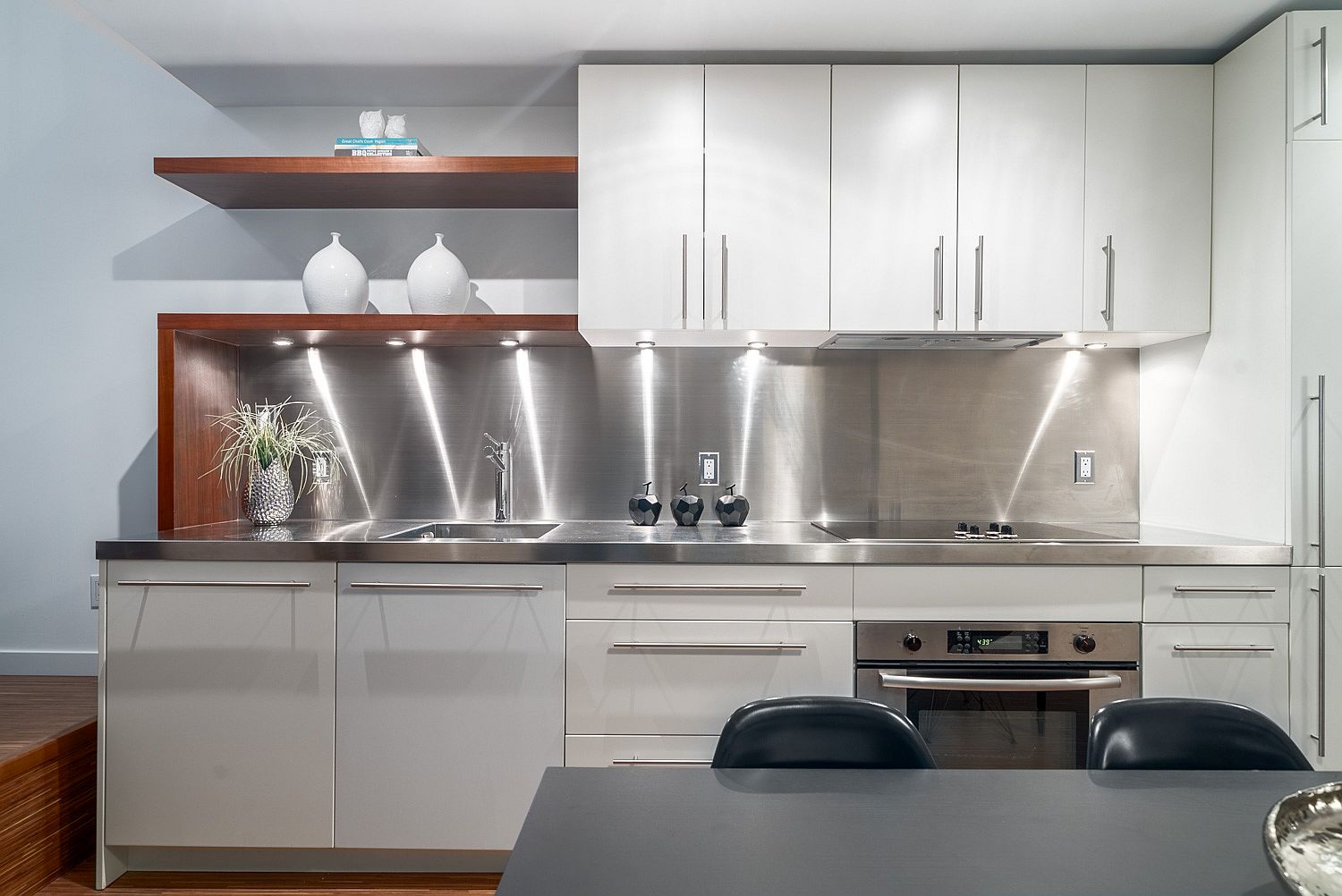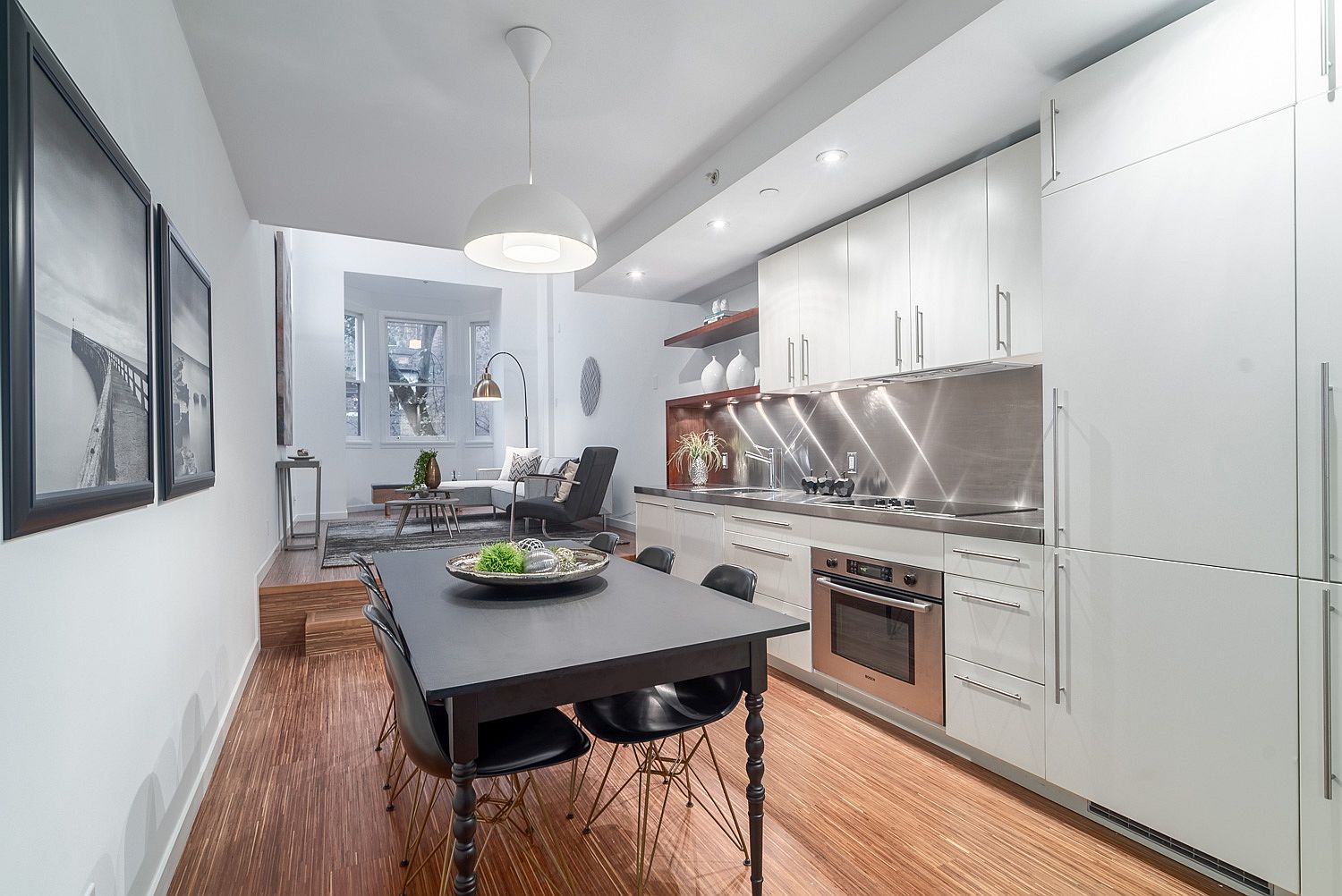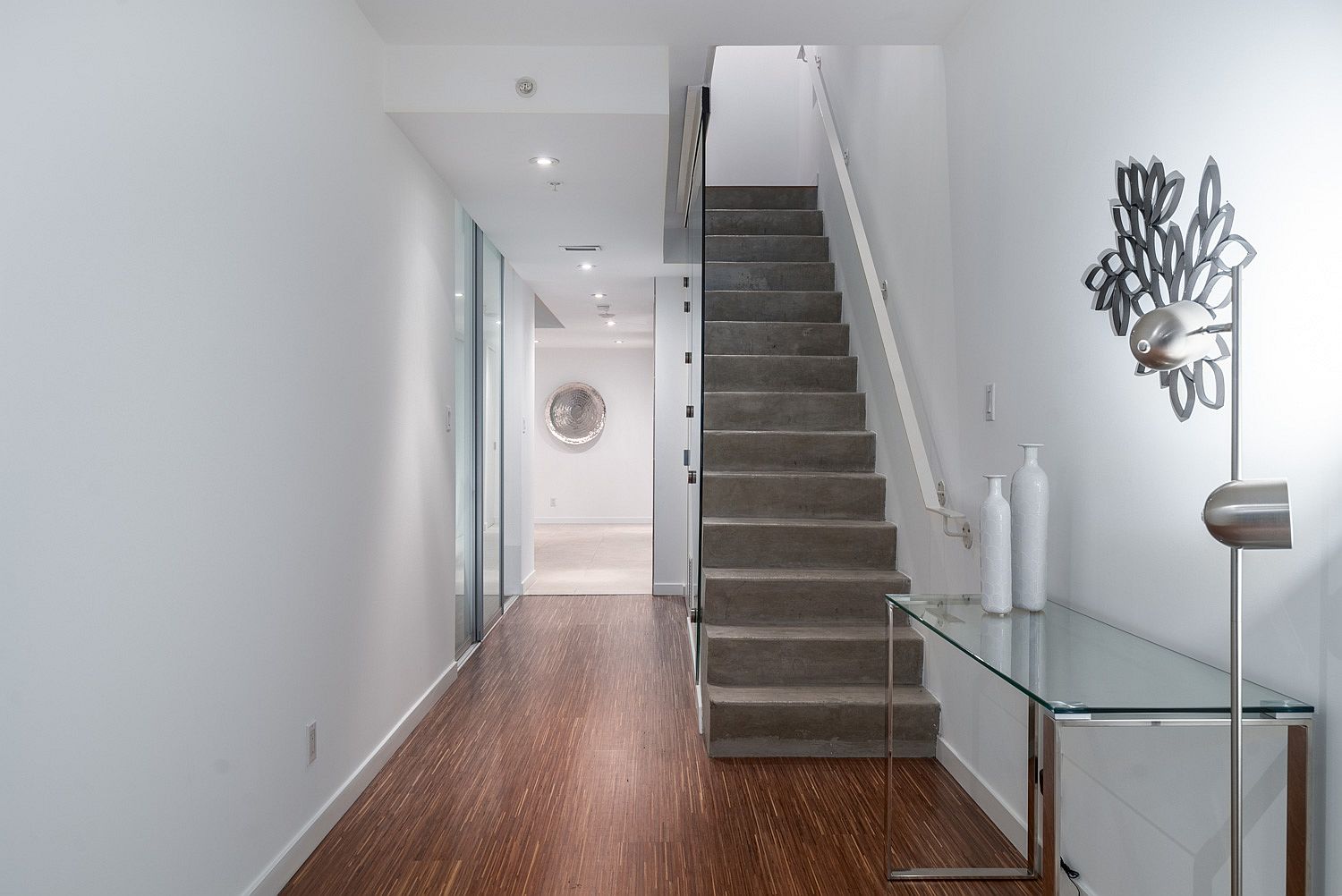 The top bedroom level feels more like a mezzanine floor and is visually connected with the living area below at all times. Glass half-walls delineate space without hindering flow of light while recessed lighting creates even illumination throughout the home. With access to common top floor lounge, and 2 rooftop patios and fabulous views of Vancouver, life at this exquisite loft is a complete delight.
RELATED: Exclusive Loft Townhouse In Vancouver Sizzles With Customized Design Solutions