Minimalism is an integral part of Brazilian design and concrete an essential component of this narrative. Combining brutalist design with contemporary minimalism and a whole lot of green, the Tunnel House designed by Consuelo Jorge Arquitetos offers the best of both worlds. Overall design of the house feels simple, clean and modern with wooden shutters and blinds shielding the structure from excessive sunlight. They also filter in sunlight and create a connection between the interior and the world outside without compromising on privacy. Step in and the décor feels as minimal as the house itself!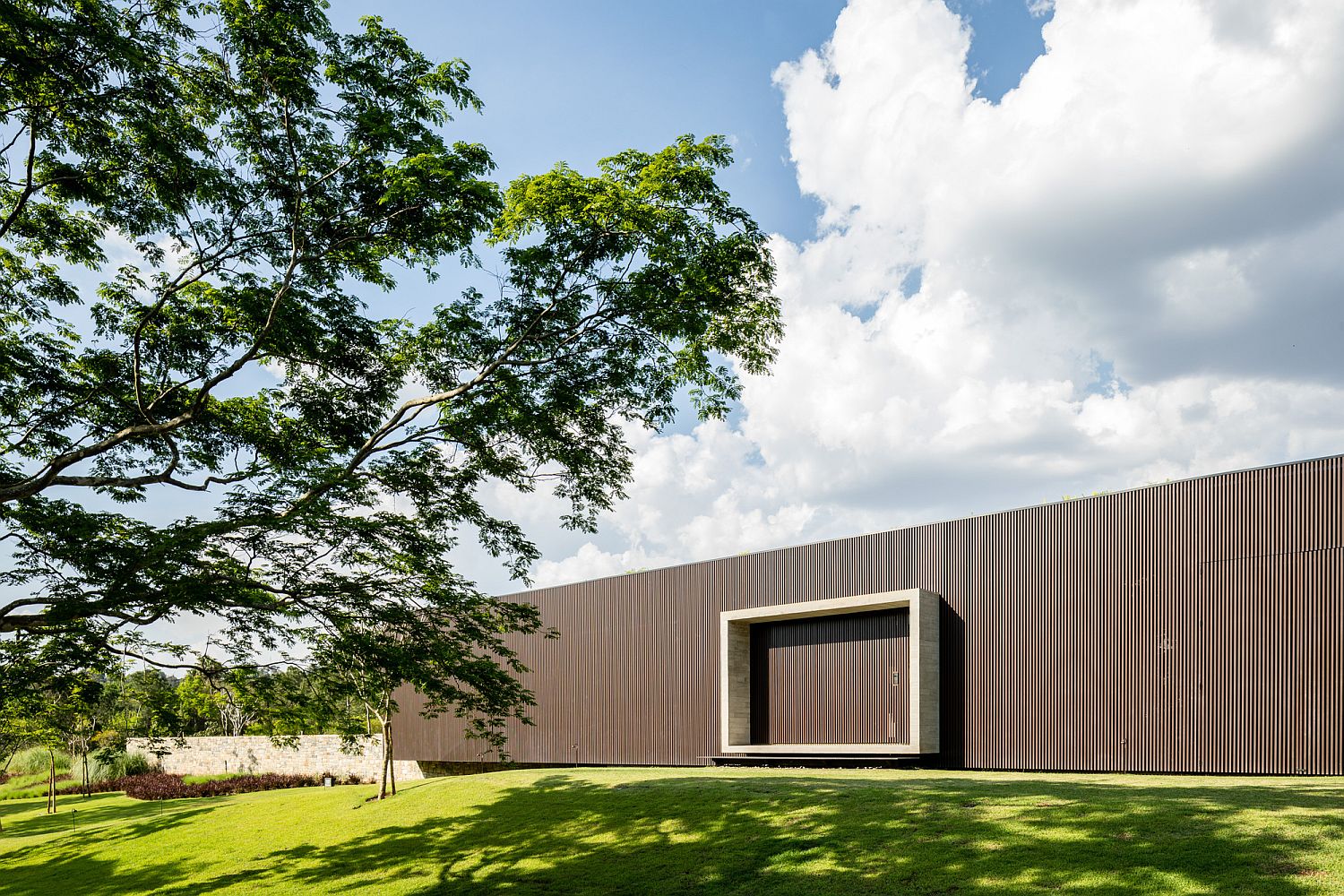 It is the entrance tunnel that offers the house its unique look and also gives it the name. The house was designed for a family with two children and the different spaces in here are interchangeable when needed. Apart from the open living plan, it is the landscape outside that plays a pivotal role in giving it its cozy visual appeal. Hexagonal ceiling tiles in dark hues grace the bathroom and the bedrooms while a neutral color scheme shapes rest of the interior. [Photography: Fran Parente]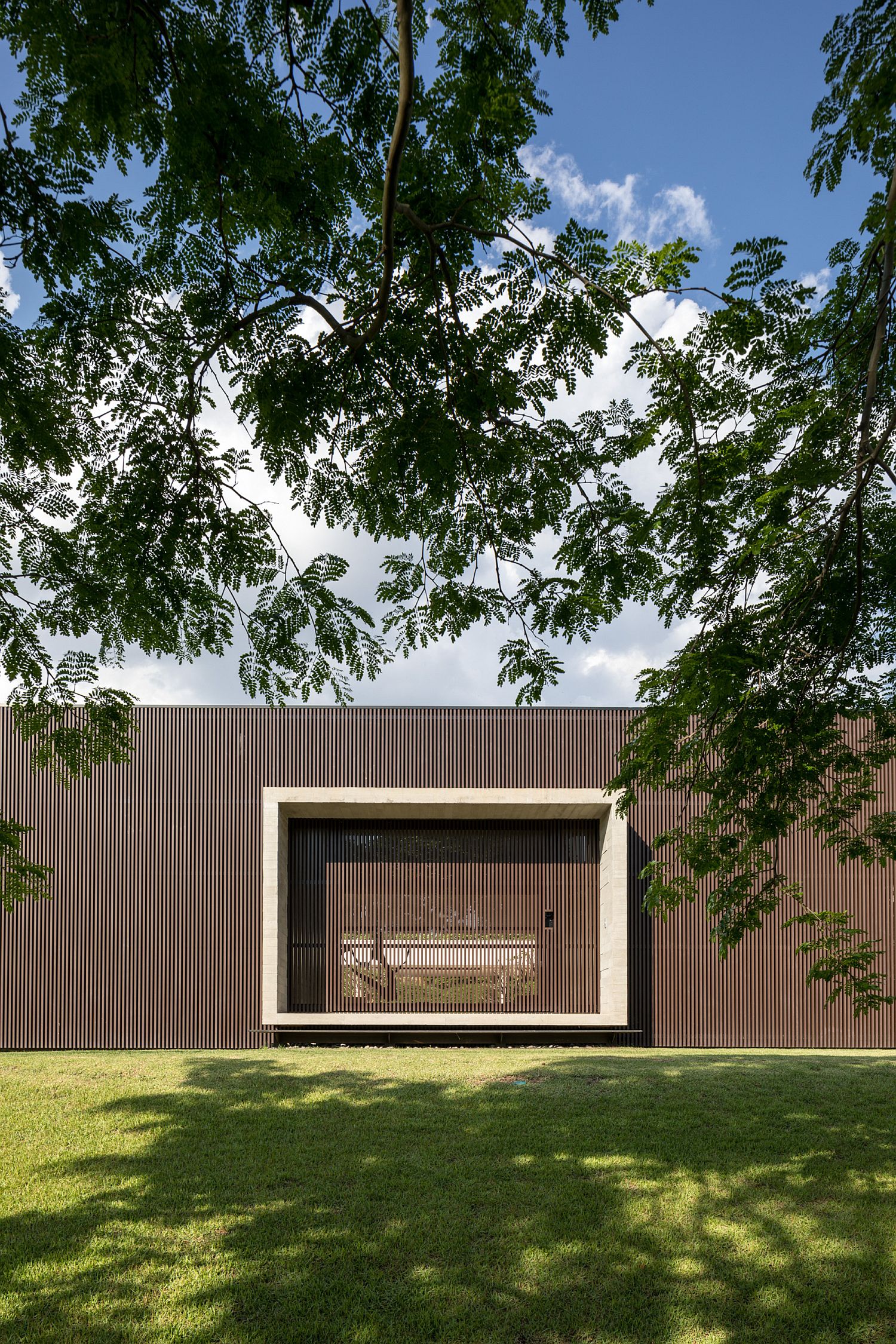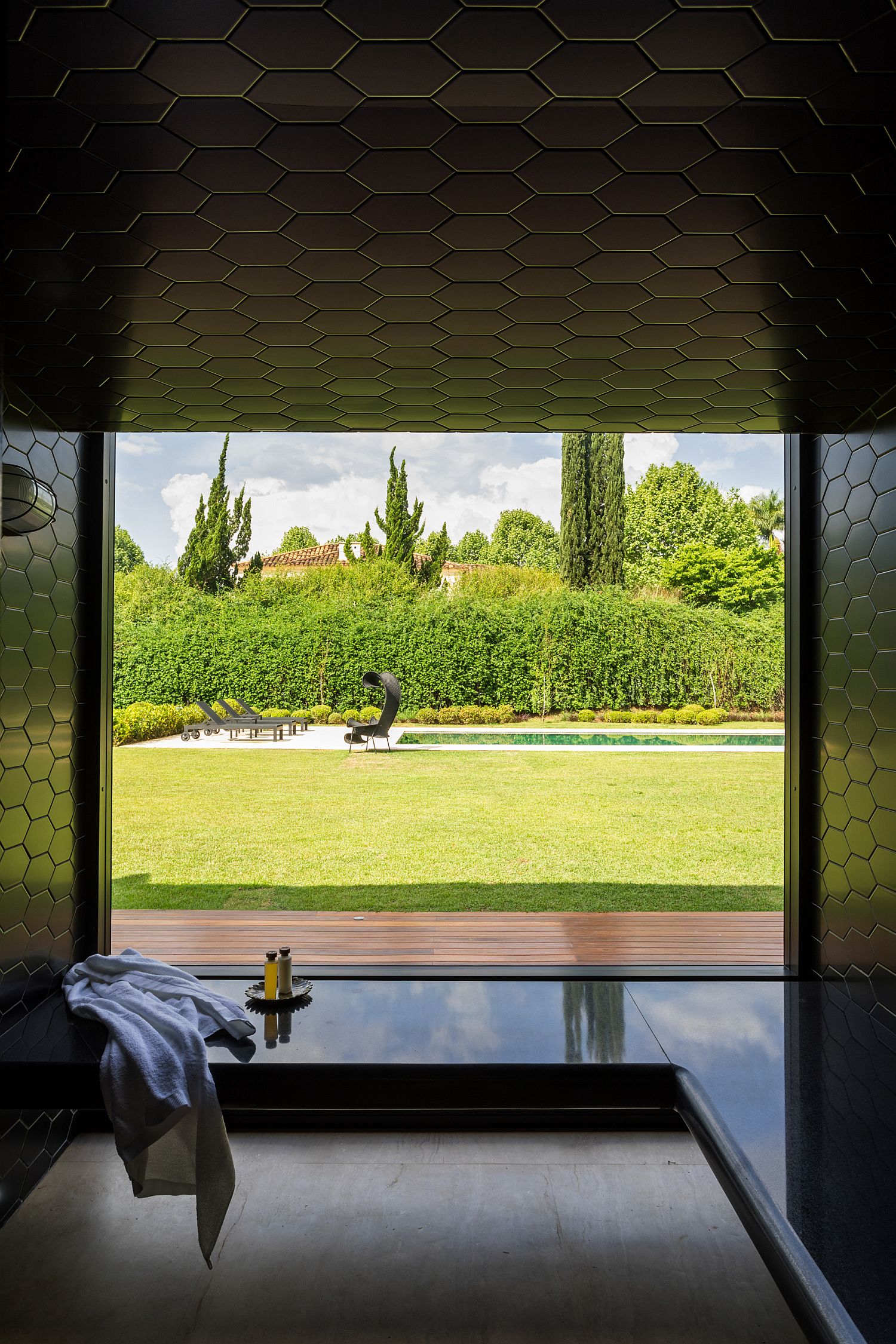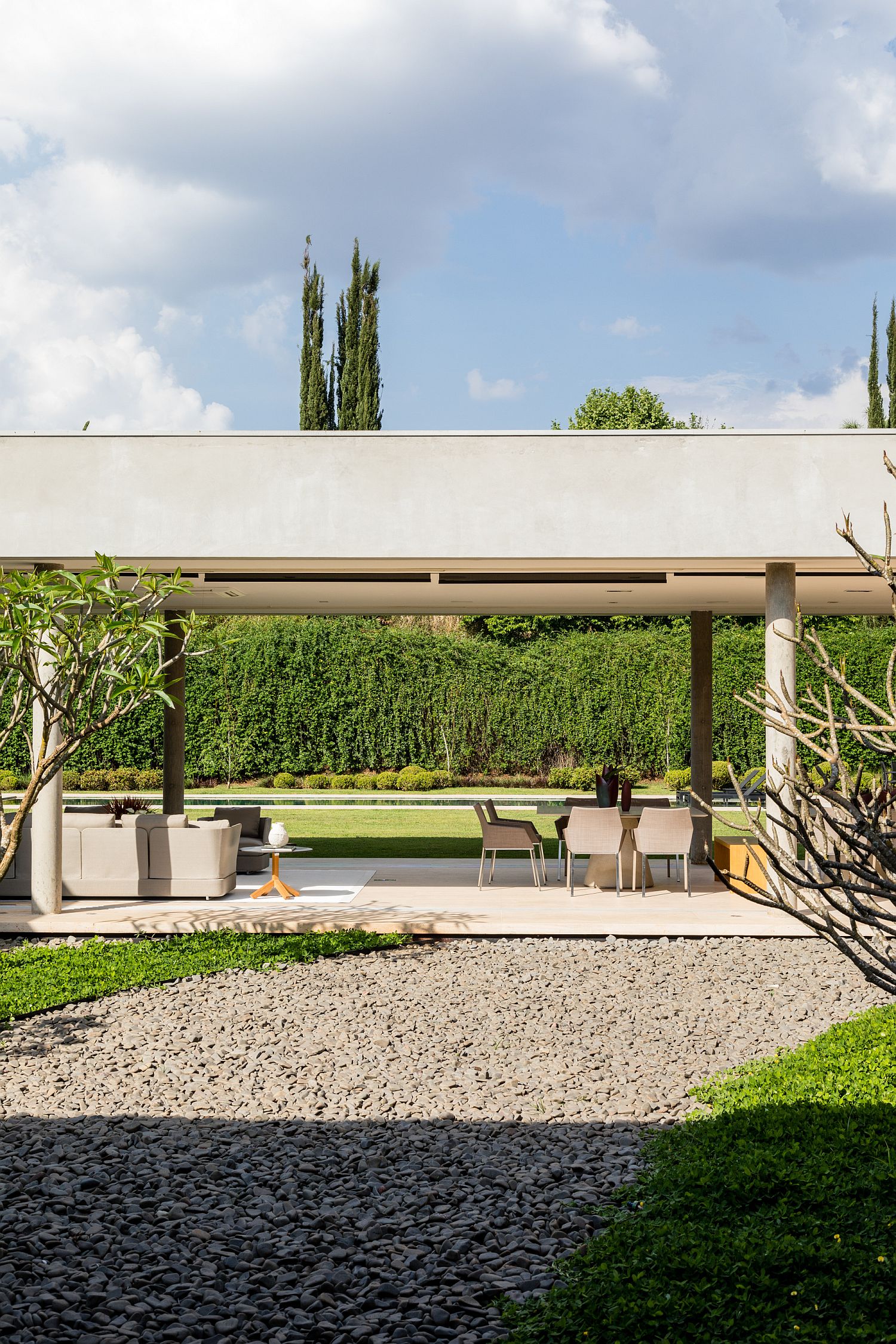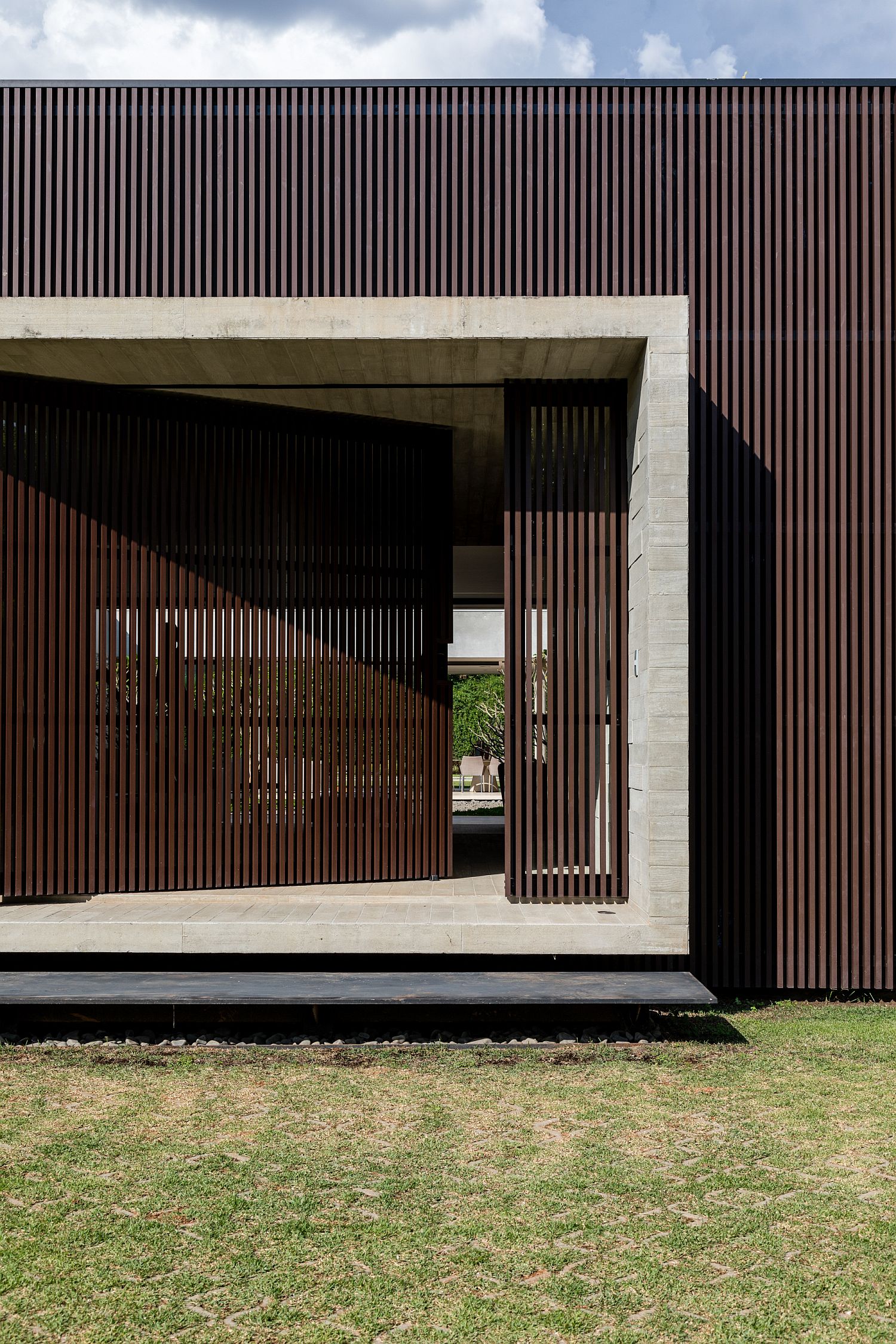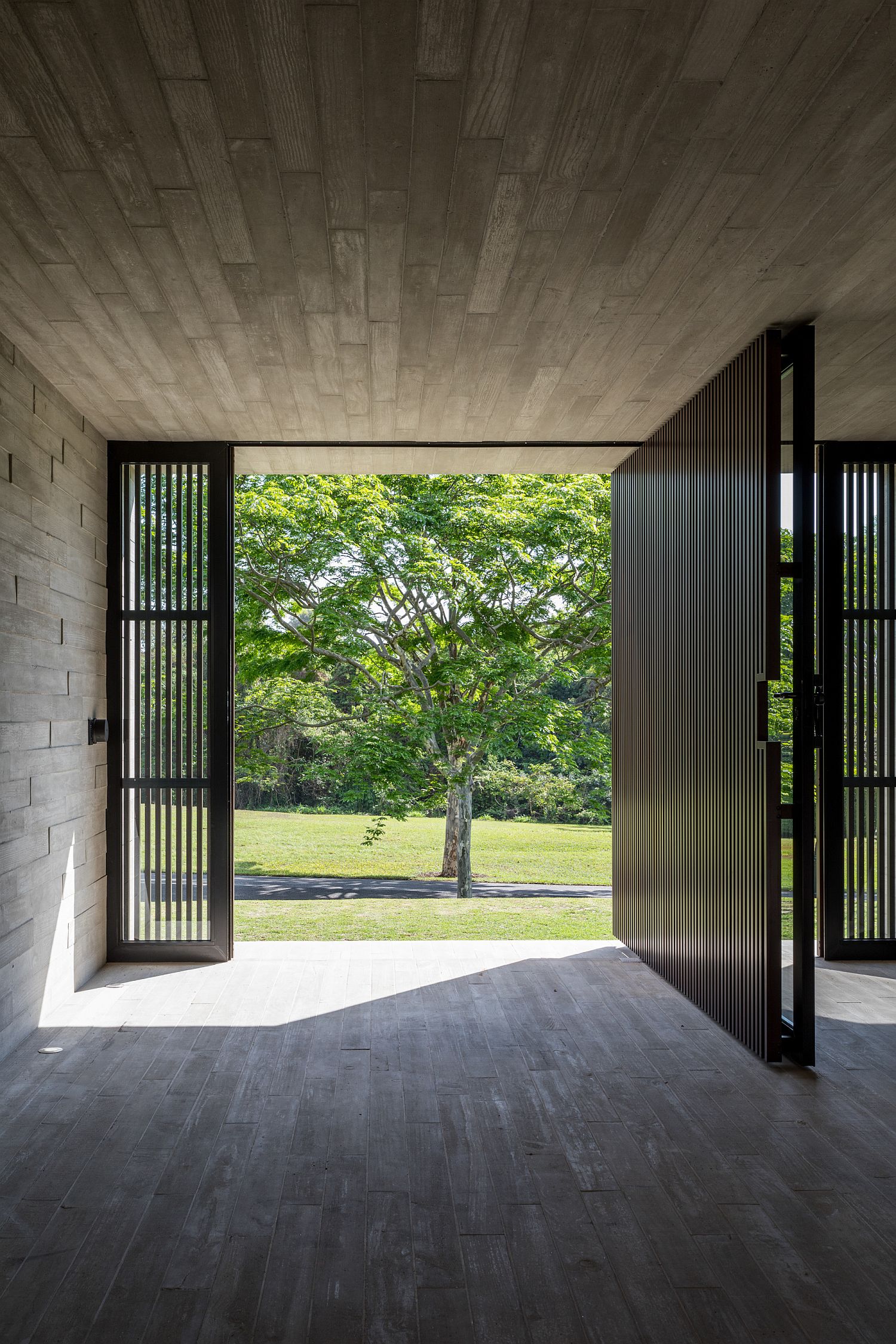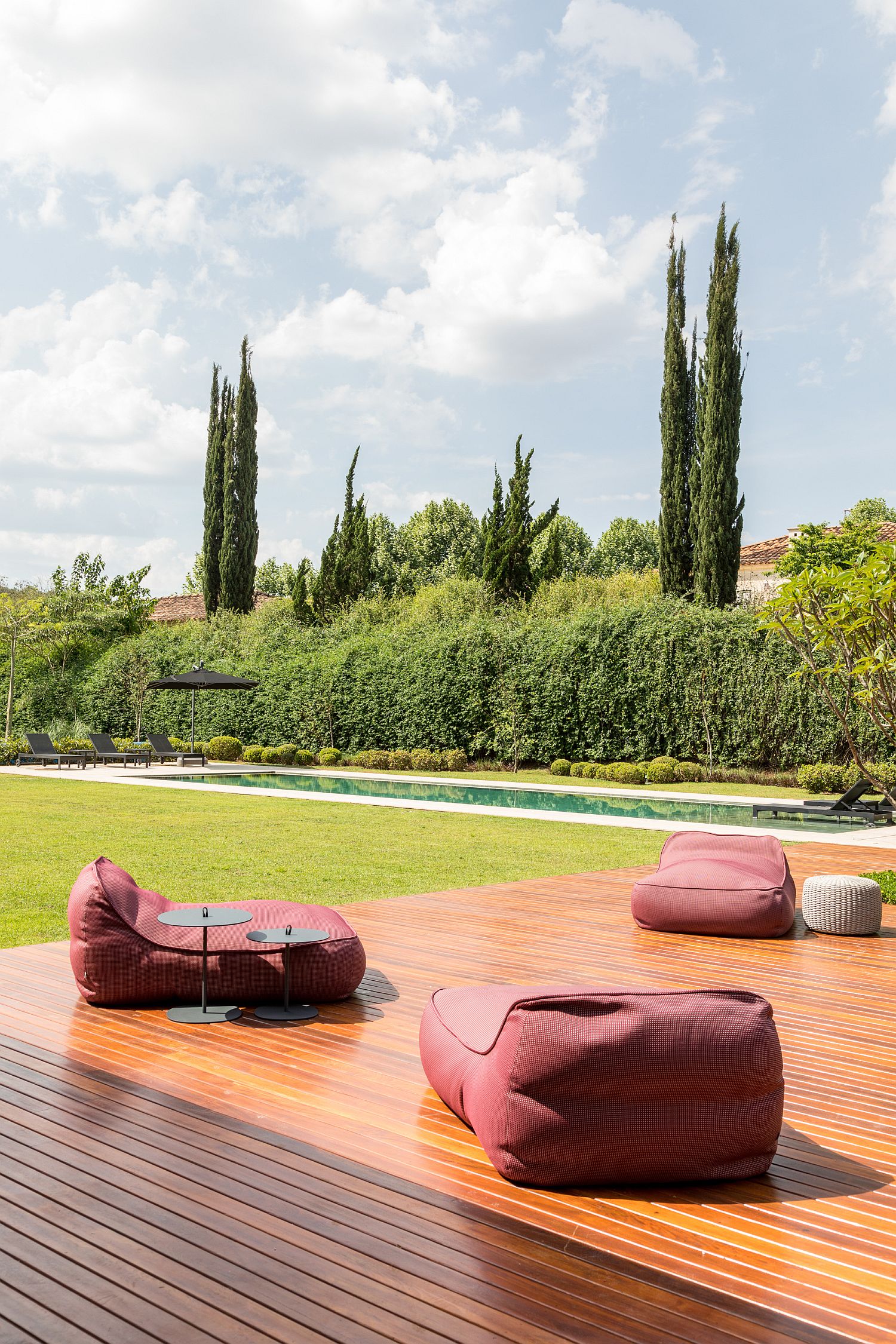 The house is prepared to receive people without losing the coziness that was very important to the residents. The living room, in this way, is the protagonist and the connecting element among the rooms. João Armentano was in charge of the interior design project and, with a lot of ability, harmonized architecture with the inside of the residence, providing comfort and coziness.