With the arrival of 2016 comes a slew of new DIY projects decorating the pages of top design blogs! Today we shine the spotlight on 10 of our favorites, all of which reflect top trends (such as furry textures and pendant lighting). Whether you have an afternoon to devote to crafting a pillow or you have ten minutes to assemble a clothing rack, you're sure to find a project to that fits your time, budget and interest level as you browse the ideas below. Enjoy marveling at the creativity of others, and have fun making these projects a reality at home…
Quick and Easy
We begin with a few easy DIY projects that are quick and easy yet result in a big payoff! No sawing, painting or sewing required! This DIY furry stool from A Beautiful Mess is crafted from a few easy-to-work-with materials such as a round wooden board, midcentury-style table legs and furry material. The process is simple, yet the final product has a high-end look: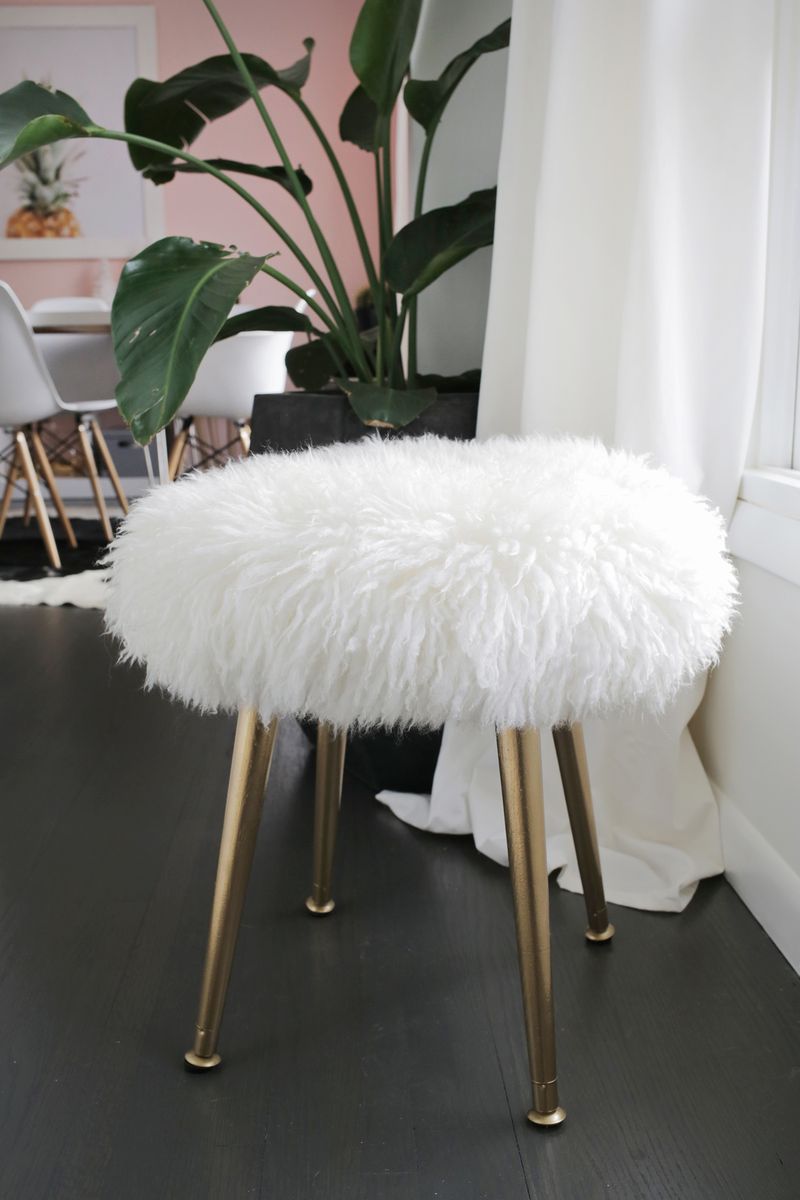 Create a DIY wooden clothing rack for kids in 10 minutes. Yes, 10 minutes! Laurel from A Bubbly Life has whipped up this fabulous project using wooden dowels and a pine board (all of which can be purchased in the exact sizes you need). That's right: there's no cutting involved!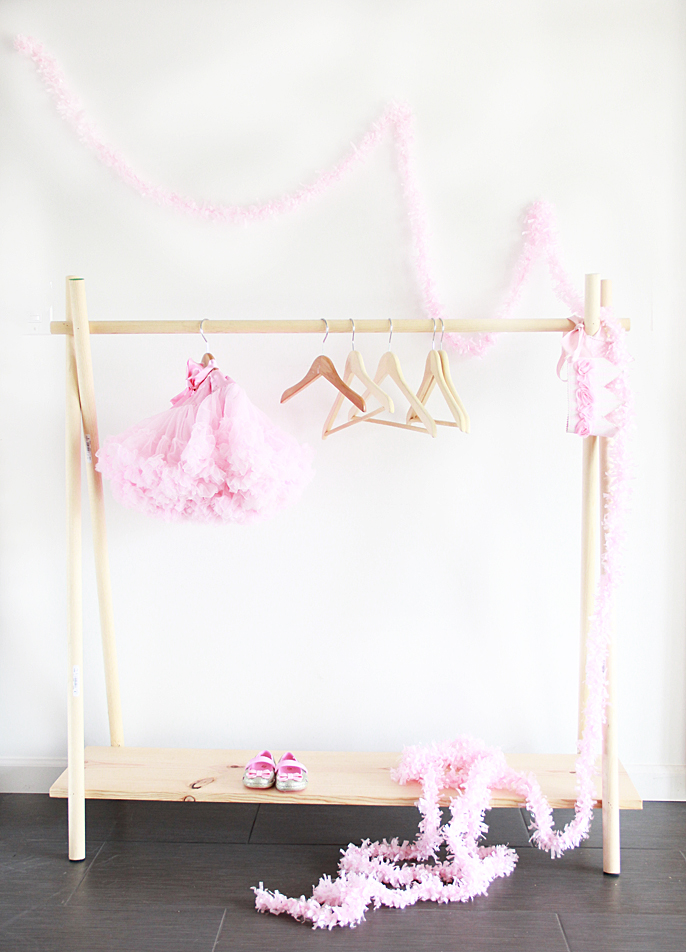 This DIY faux stoneware idea from Paper & Stitch can be created in 15 minutes. By covering a nut pod with interior wall paint, you get a vibrant yet earthy look with a hint of geo style: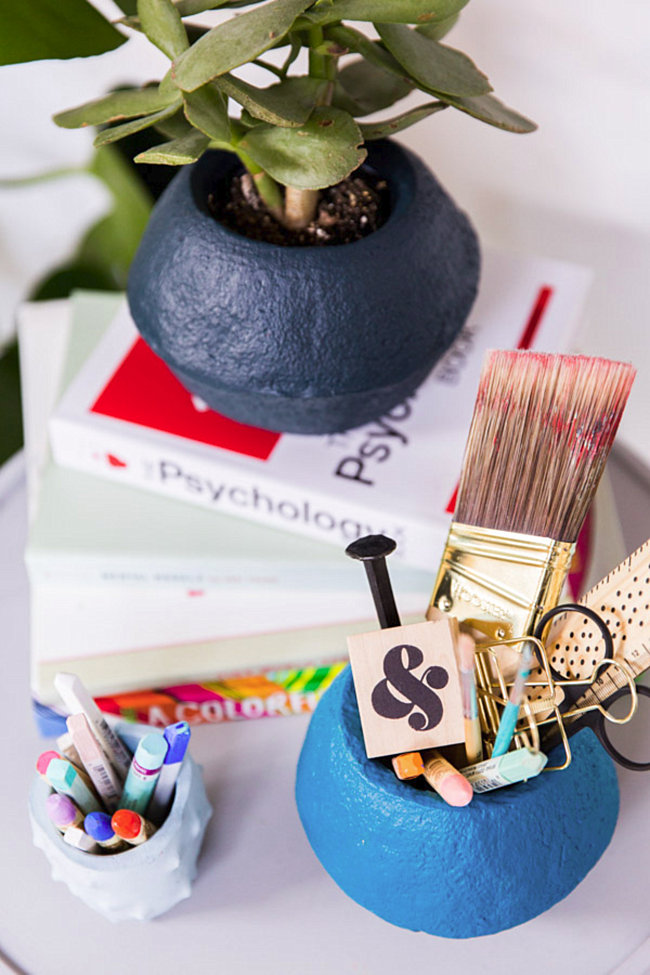 Talk about a quick project with a big payoff! These DIY bendable balloon tails from Studio DIY are created using tinsel wire. You'll be tempted to throw a party just so you can show these off!…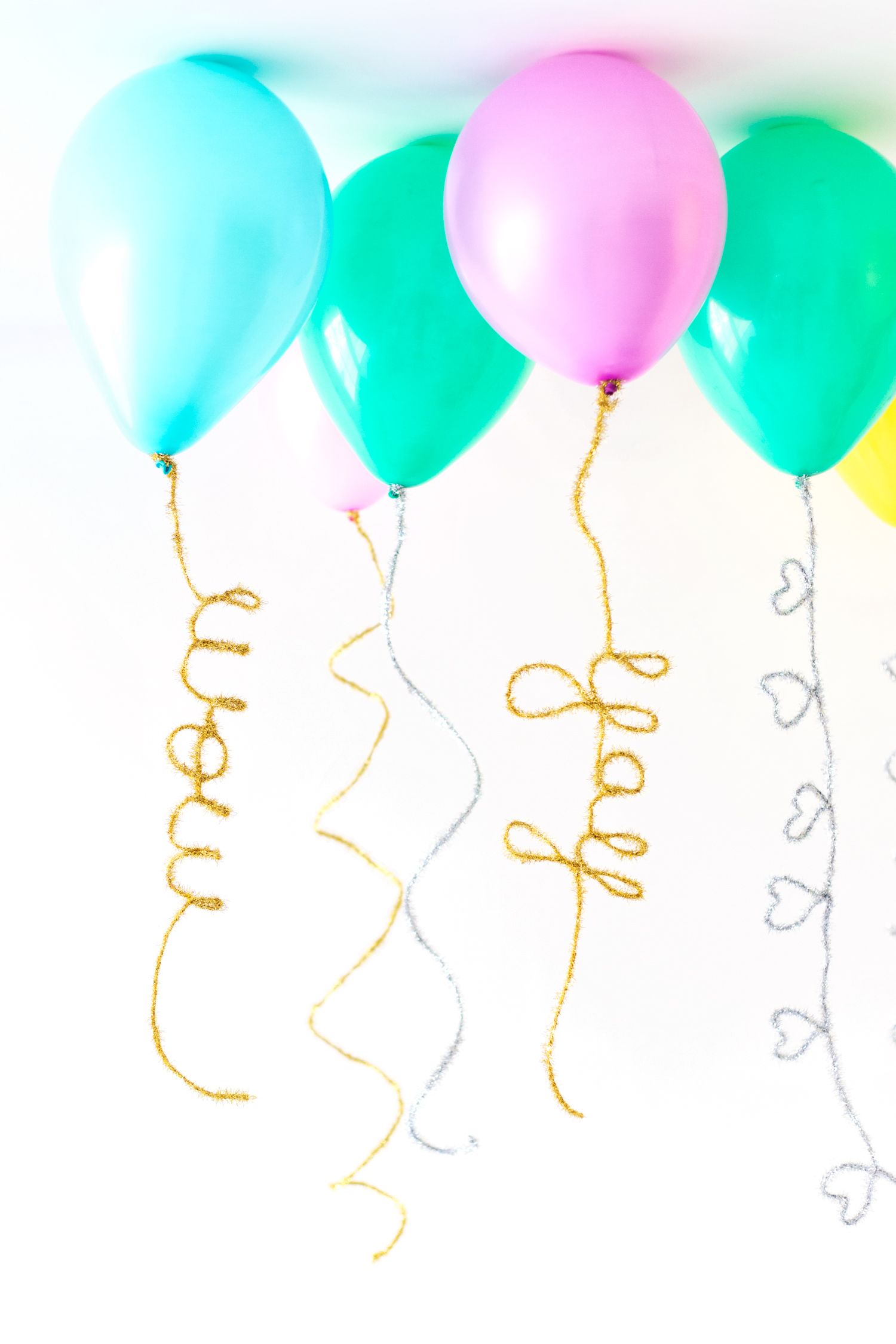 If You Have a Little More Time…
The second half of today's post features DIY projects that require a bit of time, but they are well worth the effort! Celebrate the pendant light craze by crafting your own from hats. Pretty clever, huh? Learn more about these DIY hat pendant lights at Paper & Stitch: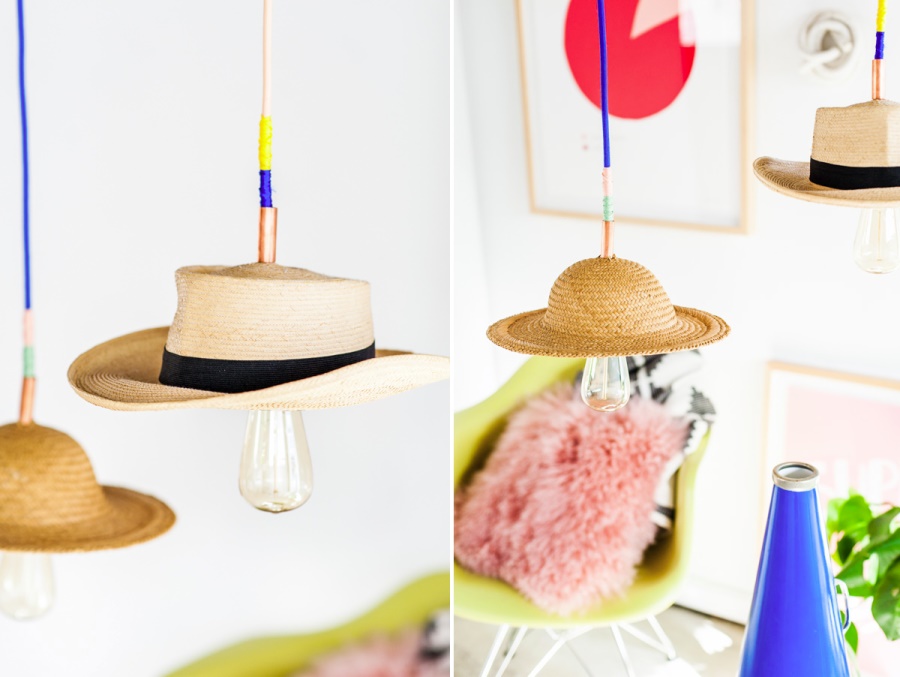 This DIY memo board from Homey Oh My! showcases grid style, thanks to the use of elastic cording. Painted birch plywood makes the perfect background. A study in contrast and intersecting lines!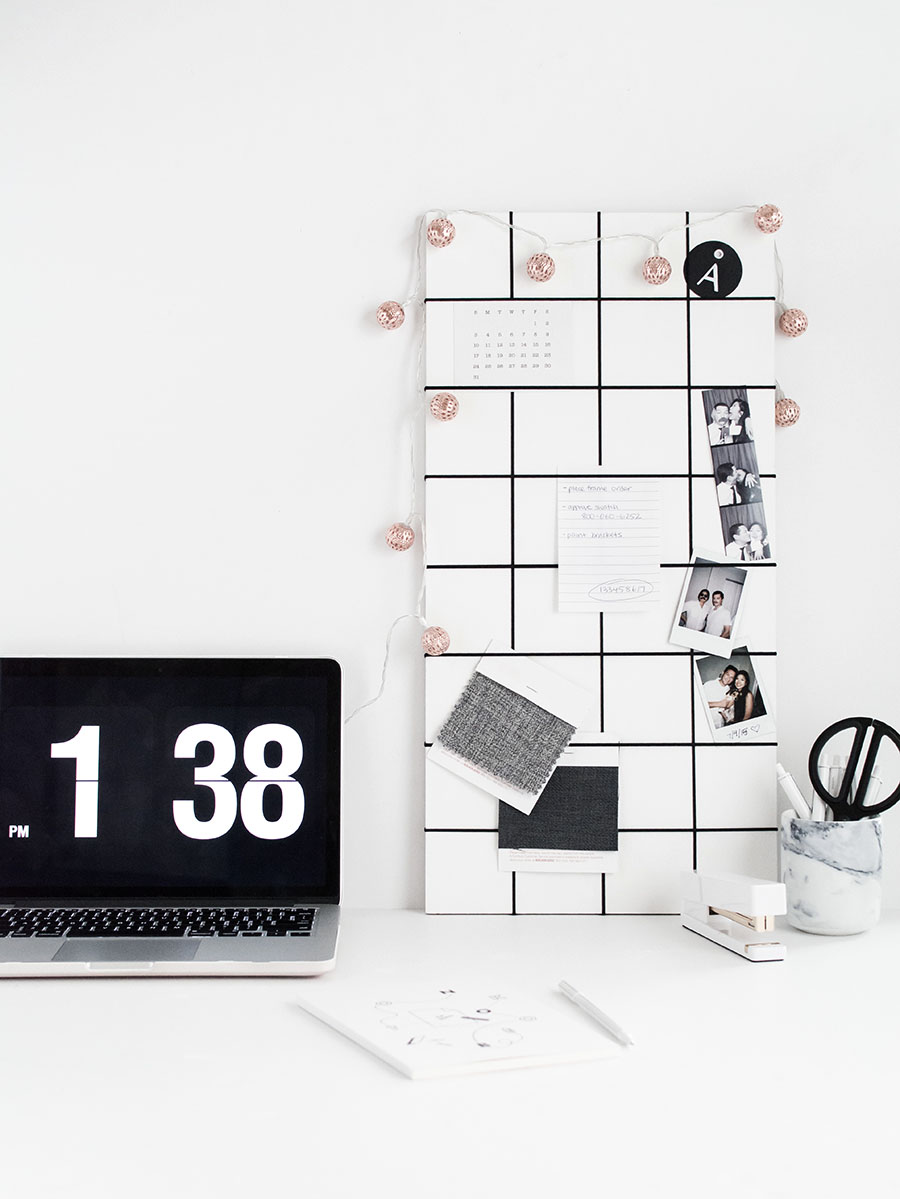 Palm leaves can be found on many of today's top patterns, and it's fun to see so many palm-themed prints emerging during the cold winter months. The DIY felt palm leaf pillow below practically warms you up, thanks to its vivid, crisp pattern that can't help but channel tropical style. A sewing machine is required, but the time involved in stitching is balanced by the ease of working with felt, which easily cuts without fraying! Details at A Beautiful Mess.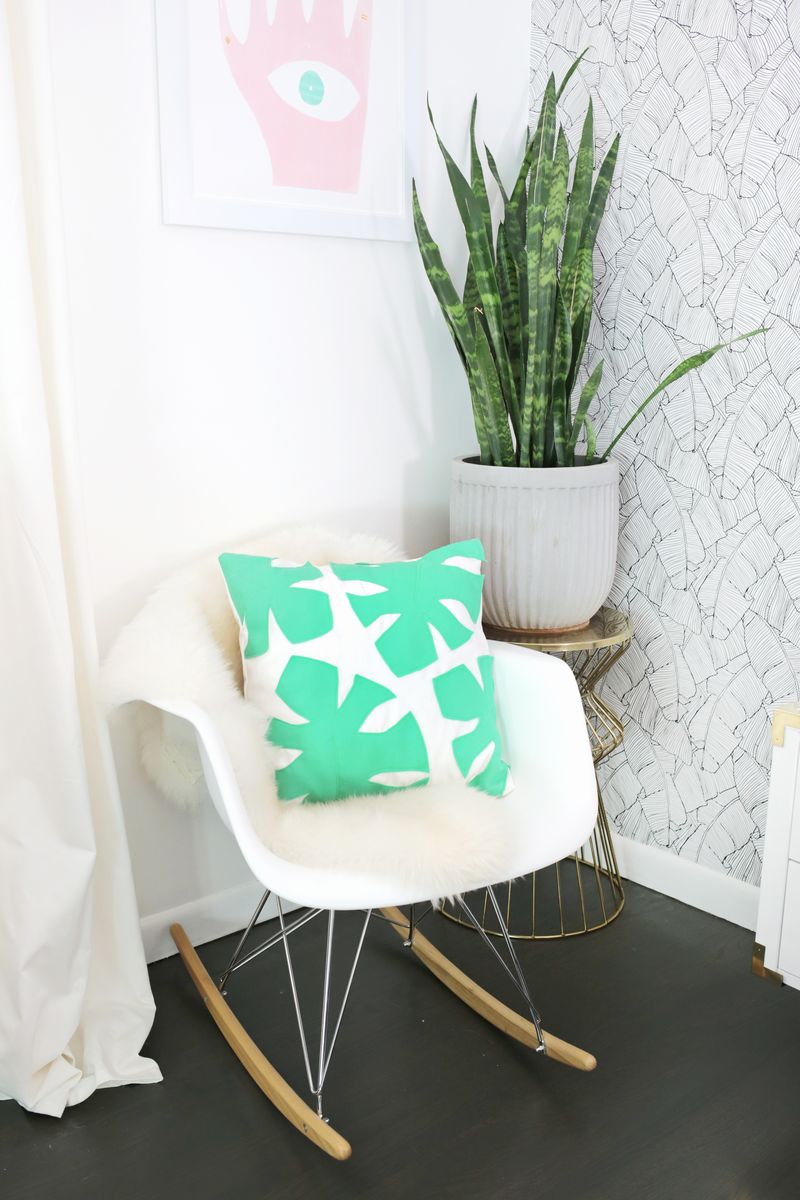 Speaking of stitching, a sewing machine will come in handy for this crepe paper flower garland project from Oh Happy Day! But it's well worth the time and effort, as the colorful result is the perfect post-holiday solution for making your home festive once the Christmas decorations are packed away.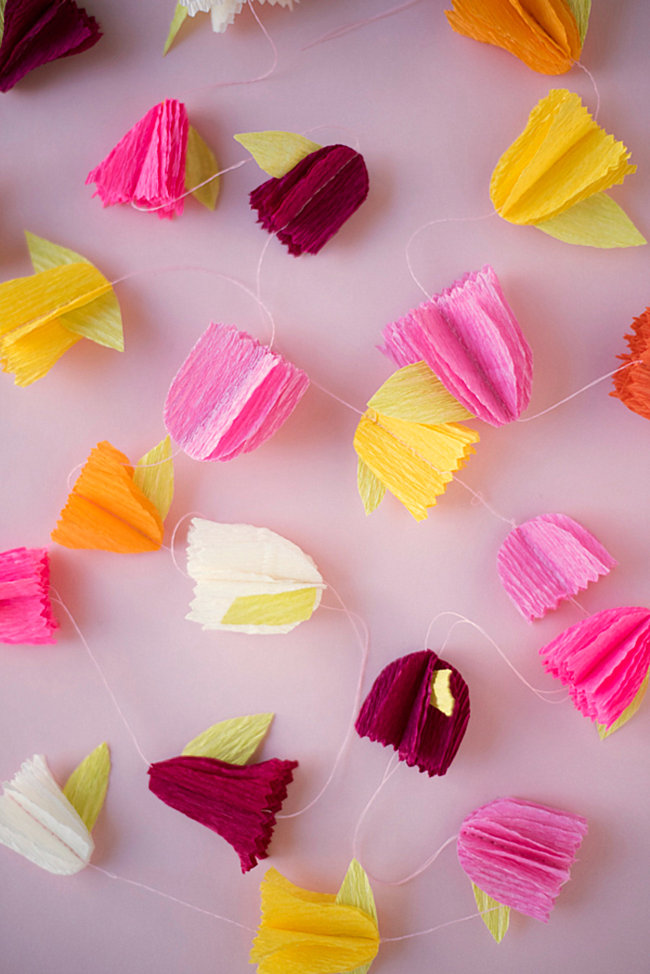 If you regularly read Decoist, you're well aware of the mixed materials trend that juxtaposes elements such as brass, stone and wood. This DIY concrete tray from Sugar & Cloth brings two-toned style home, then adds a dash of gold-toned flair for good measure!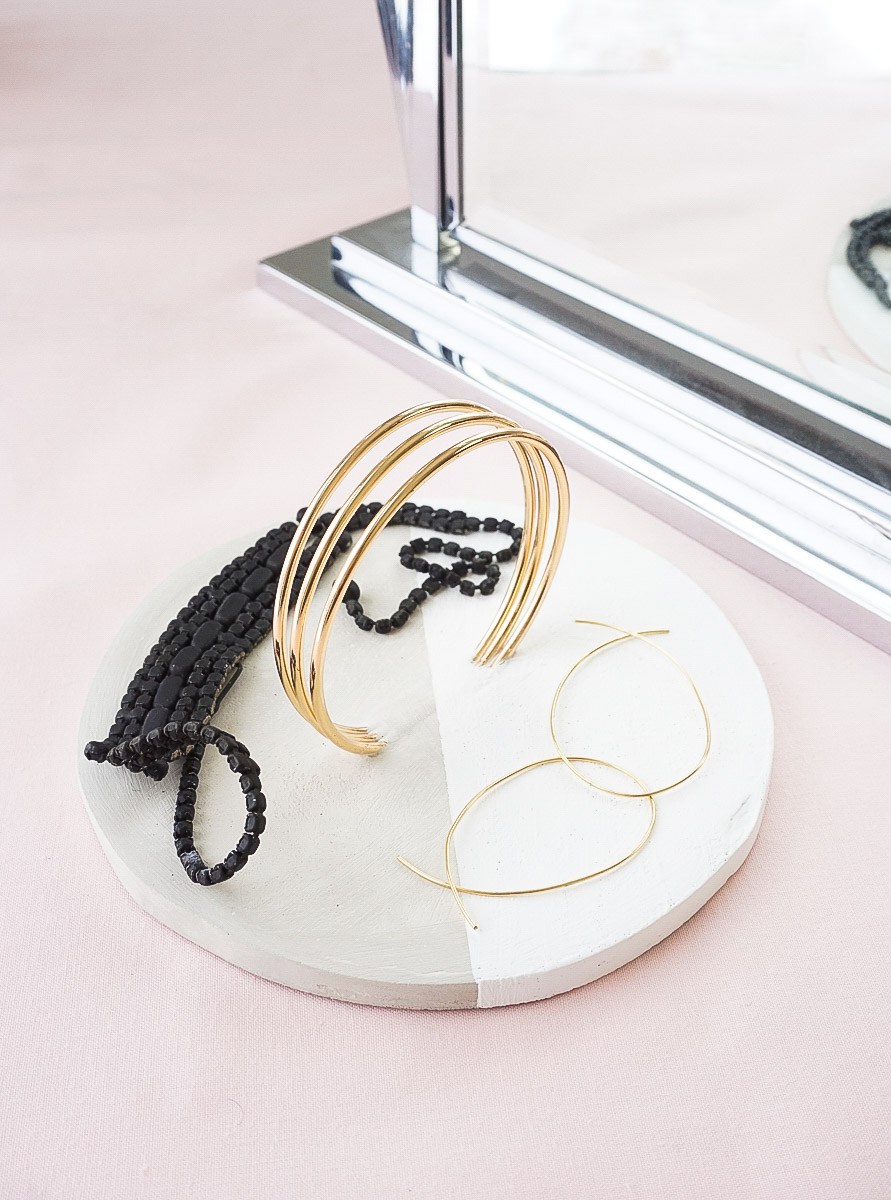 Last but not least, don't forget the value of learning a new skill, such as weaving. Sarah from A House in the Hills recently shared a few of her latest creations in this post. You can purchase her wall hangings through her shop. Sarah inspires us to create some wall hangings of our own. Do you have a hobby that inspires amazing DIY projects?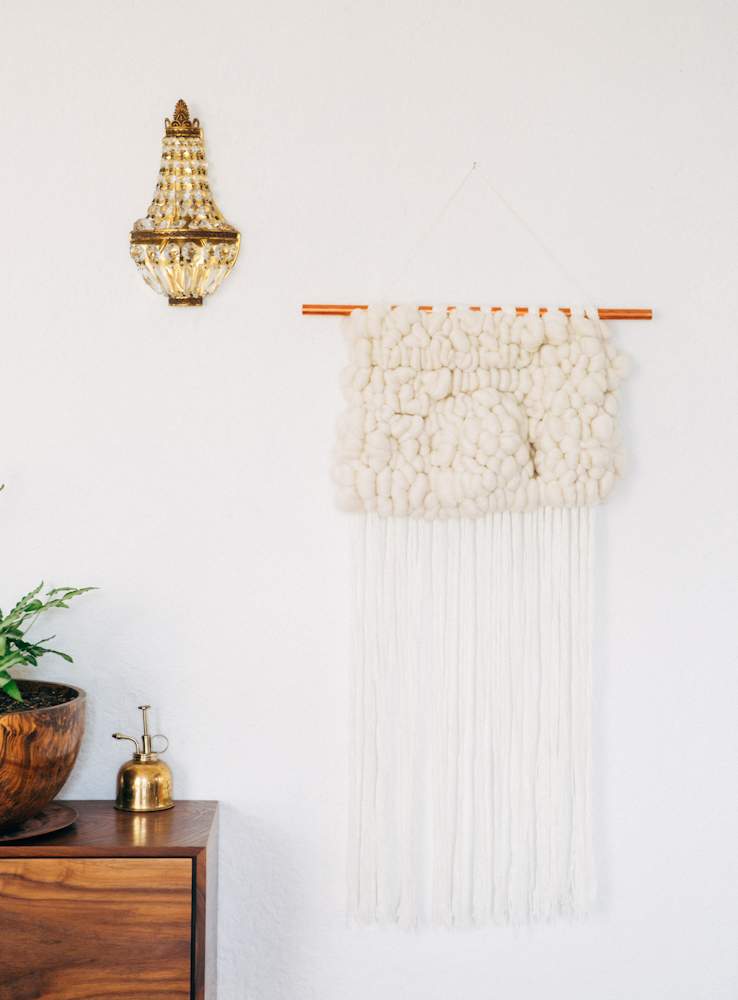 Hope your 2016 is off to a creative start! Happy crafting.