The season of golden yellow leaves and earthy colors is nearing an end. Now, it's time to transition to winter decor but you don't necessarily have to set up the Christmas tree right away! A gradual transition from fall to winter decor is what we're after. This article is full of ways to seamlessly transition your decor for the upcoming season.
Switch out that fall foliage
Golden yellow and rusty orange leaves are part of any fall decor. For winter, it's time to replace them with winter foliage. Pine branches will fill in for those fall leaves gracefully and stay up to date with the season. The wicker basket, decorative firewood, and fluffy blanket are charming additions to the winter theme.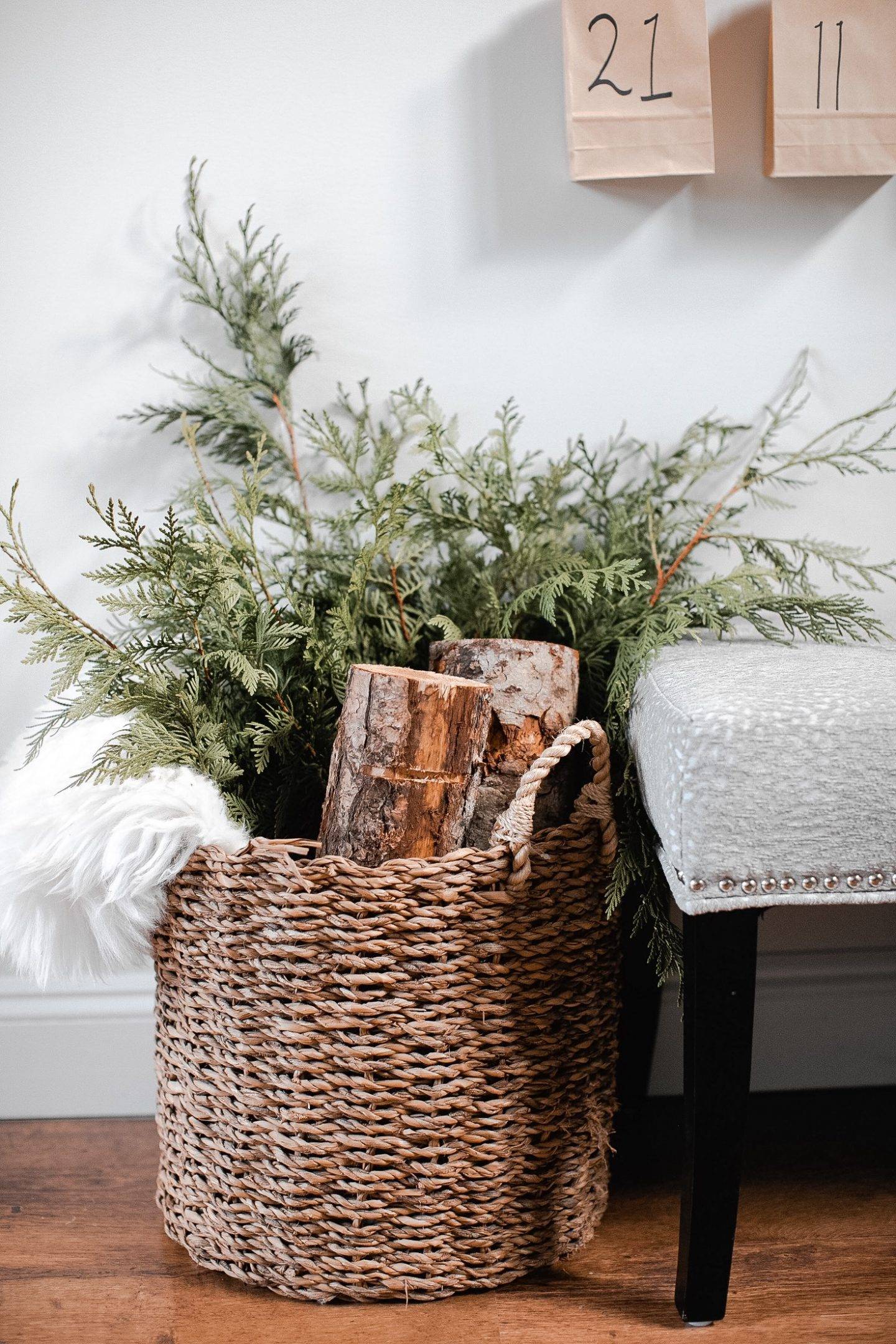 Just a hint of the holiday season
When you pack up your fall decor, that doesn't mean that you should unload all your Christmas decorations at the same time. A few decorative touches here and there will add a hint of the holiday season. Green garlands and fairy lights are ideal for winter. Bronze accents will fit the decor, carrying the fall color scheme through for a sleek transition to winter.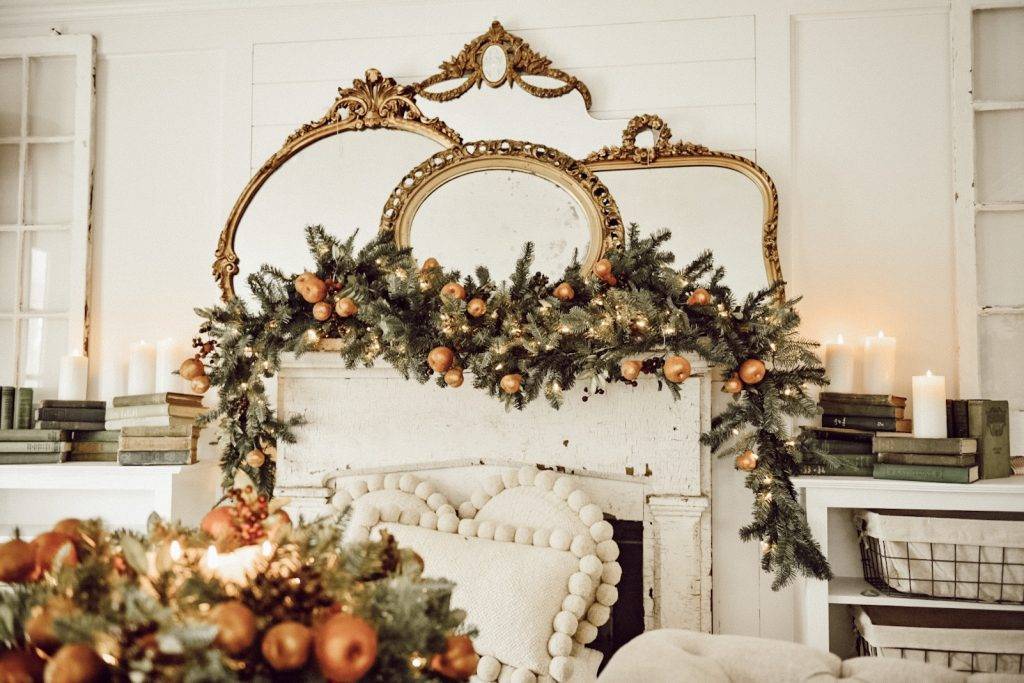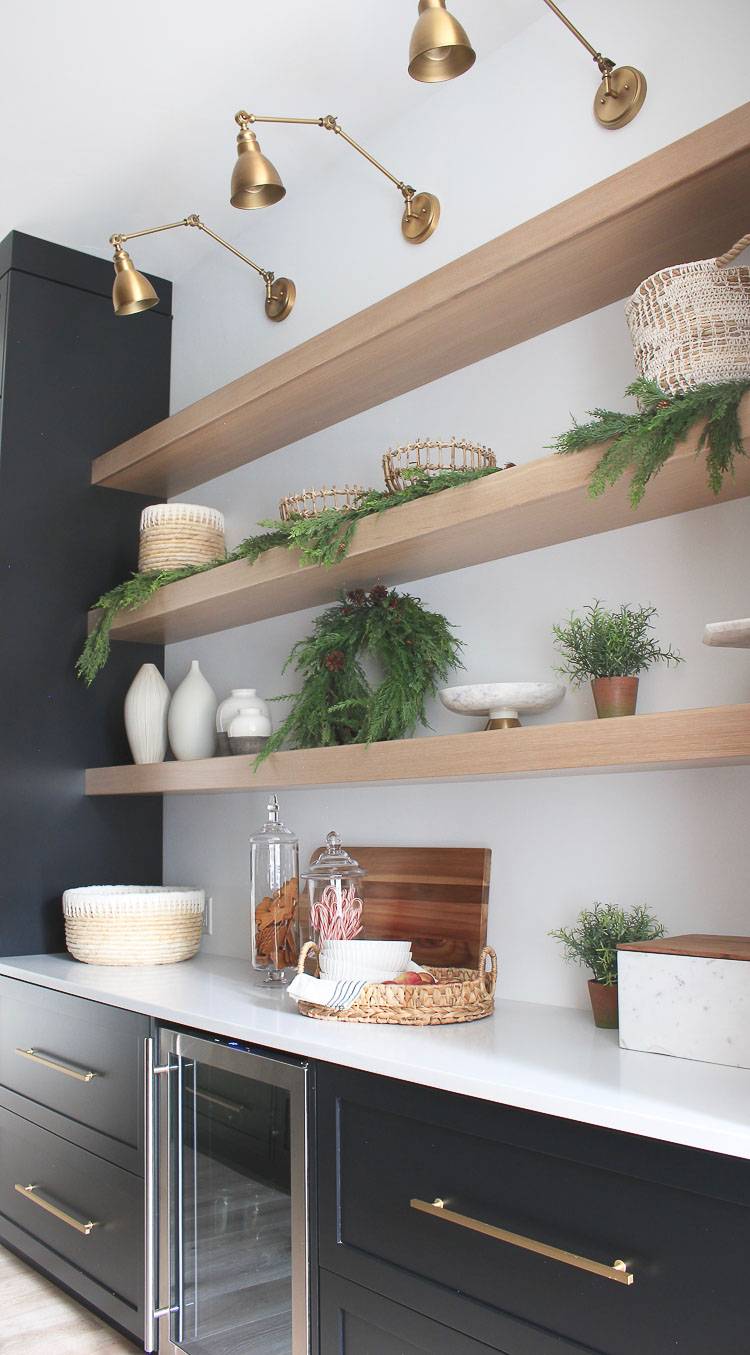 Layer creamy whites
A mix of creamy whites is the perfect representation of winter. It's time to put back the warm earthy colors and go lighter. The white shades recreate snowy landscapes inside your home and add a whimsical winter touch. Layer a white armchair with a fluffy blanket and woven pillow for extra coziness.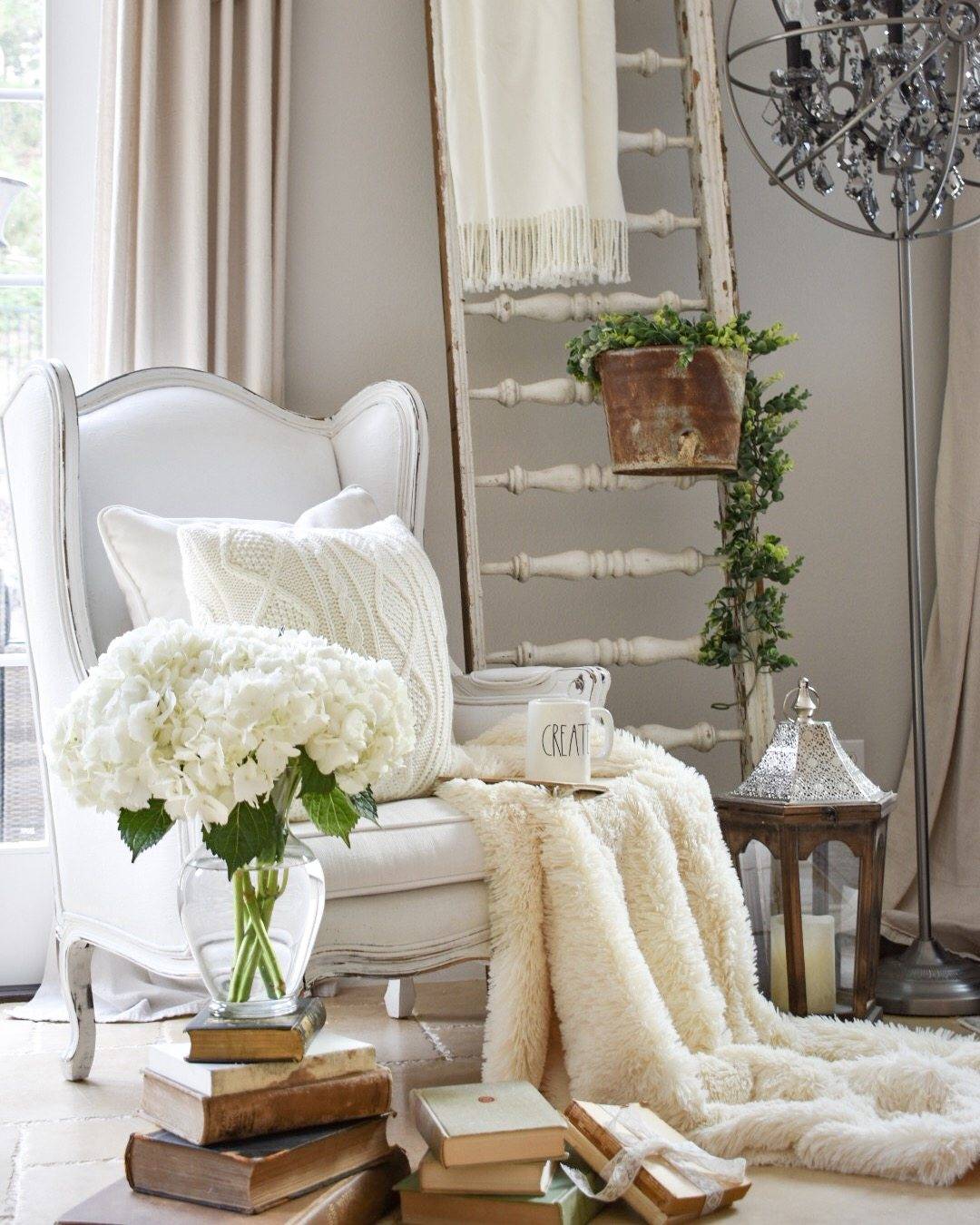 Add extra throws
During the cold months, you can never have too many throw blankets. They'll come in handy when you want to get toasty on the sofa and enjoy your favorite movie. Those soft throw blankets will also become part of your winter decor. Replace your plaid blankets with white ones to complement the winter theme.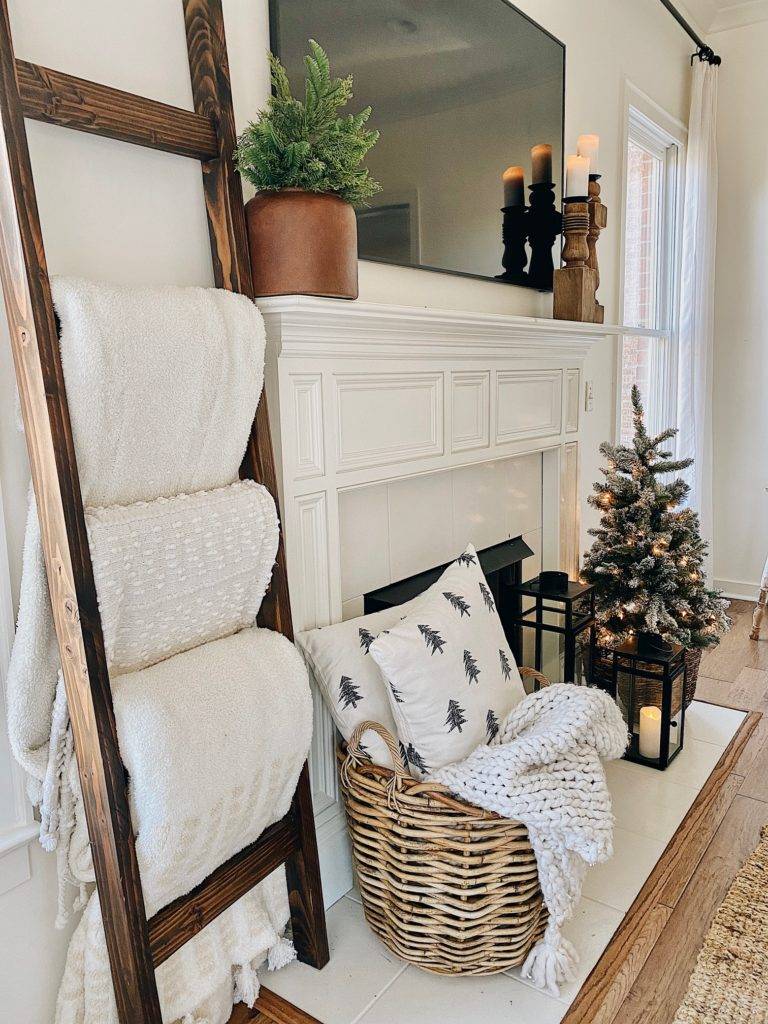 Reflect the outdoors
Snowy pine trees and white landscapes might be the first things that come to your mind when 'winter' is mentioned. You can recreate this look in your home to reflect the outdoors. These whitewashed wood details look lovely with the winter mantel decor. Add some pine accents and cotton stems to finish the winter theme.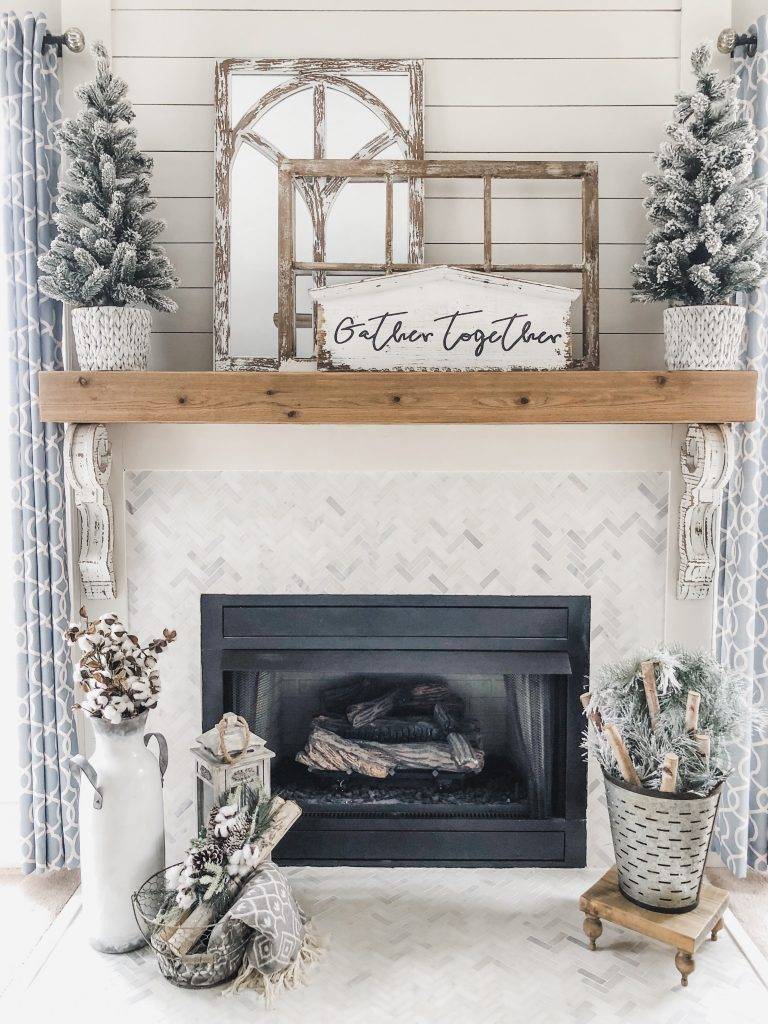 Simplify the color scheme
The traditional fall color palette consists of browns, golden yellow, rusty orange, and burgundy. When it's time for winter decor, you should simplify the color scheme and adopt some more neutrals. As we already shared, creamy whites are a favorite for winter. Wooden details also help to add a touch of warmth to any setting.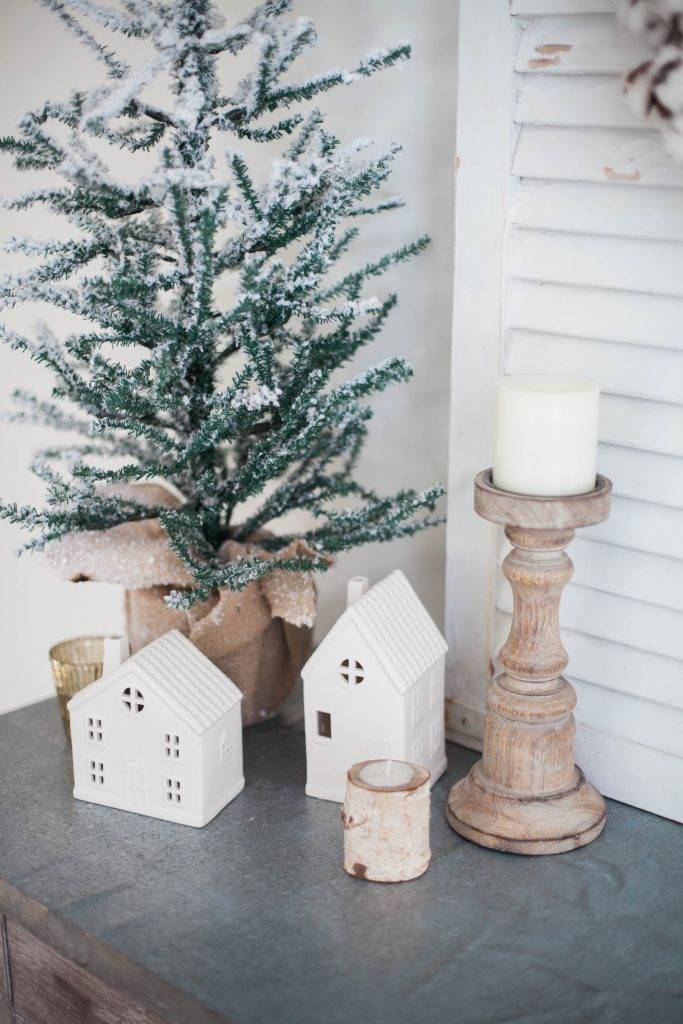 Add pinecones
When your fall decor is packed and ready to go into the attic, it's time to get out the pinecones! They'll add a natural element to your setting and are super easy to work with. A green wreath accented with pinecones will wish everyone a warm welcome at the front door.