A contemporary home that has been cleverly delineated into three different buildings to ensure that the homeowners get the most out of unique, south-facing lot. The home embrace the form of a classic gabled roof with double-height interiors leading into the kitchen and dining areas. The three small buildings are interlinked in a clever manner with one section of the home containing the public spaces and the other two containing the private spaces. The Awaawaroa Bay deigned by Cheshire Architects feels modern and traditional at the same time with the woodsy walls both on the outside and the inside adding to the timeless image of the gabled roof.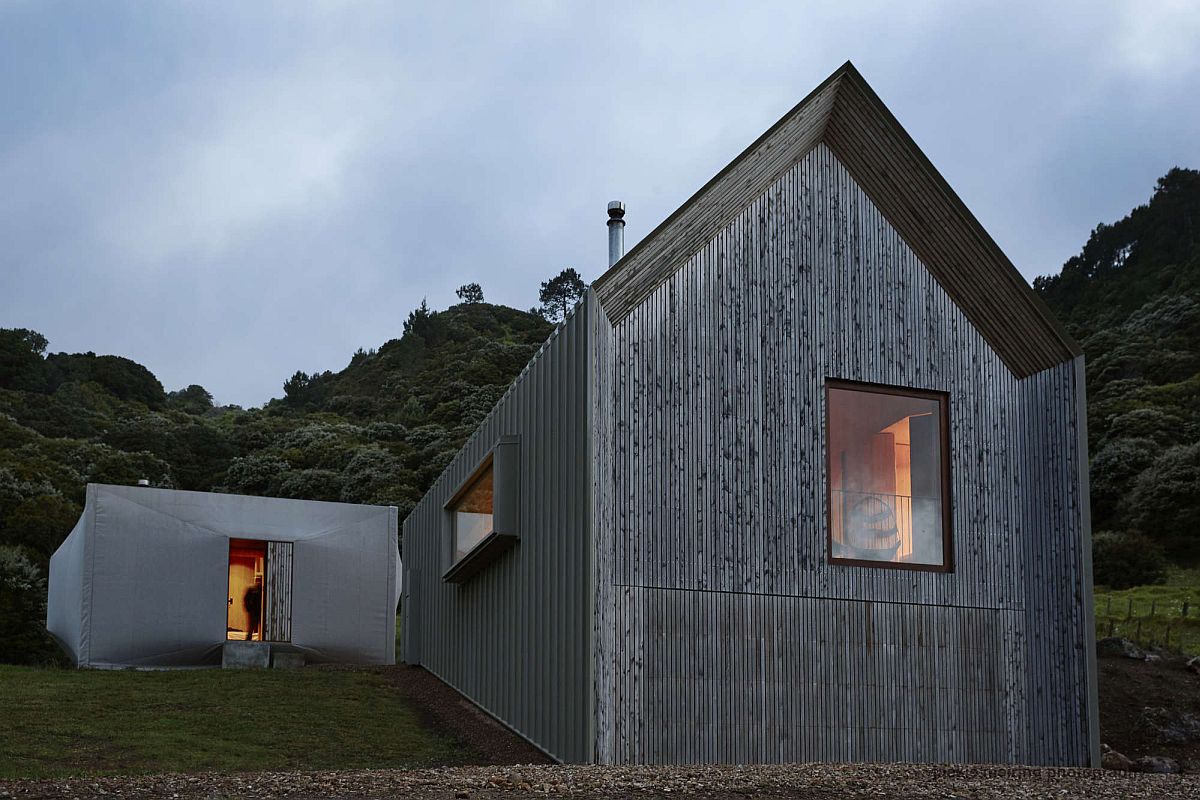 In the living room the sofa is placed neatly on to the side and its in-built design not only saves space but also ensures that the overall floor plan is as spacious and uncluttered as possible. A modern fireplace hanging from the ceiling is the focal point in here and delineates the area while a more traditional fireplace in the bedroom corner brings coziness to the room. Neutrals along with wood are used predominantly throughout the home and an outdoor dining area connected with the kitchen inside complete this contemporary New Zealand family home. [Photography: Jackie Meiring]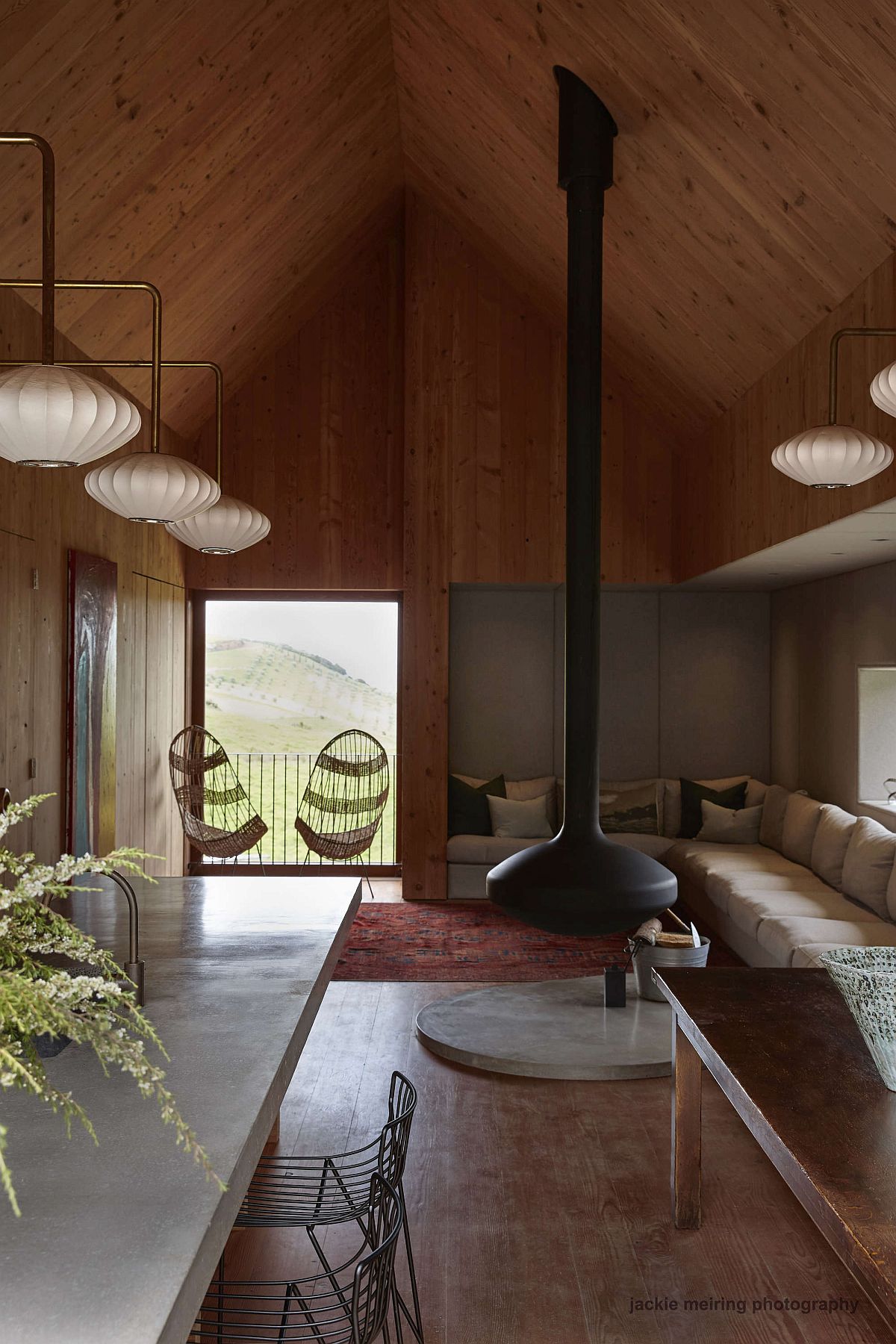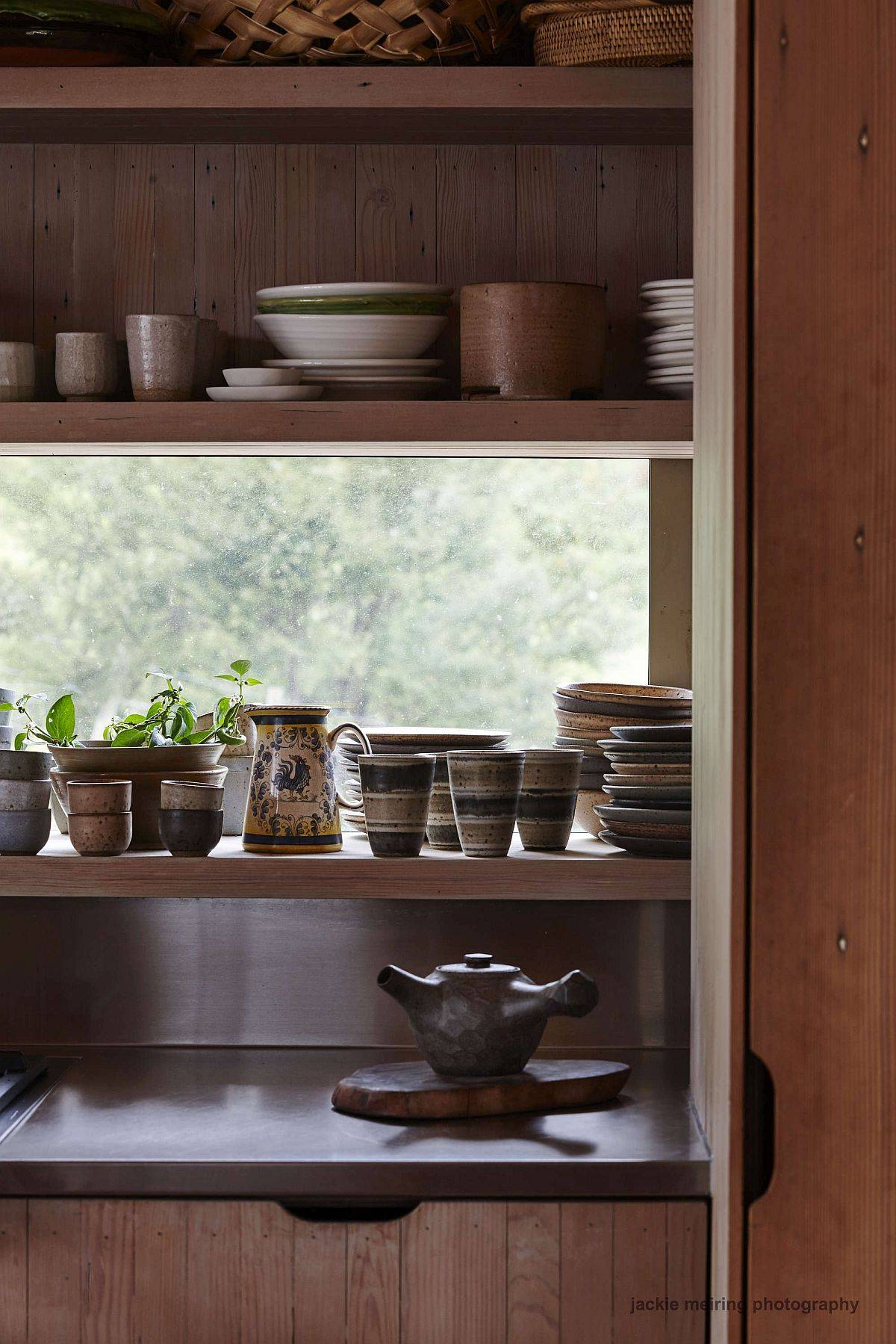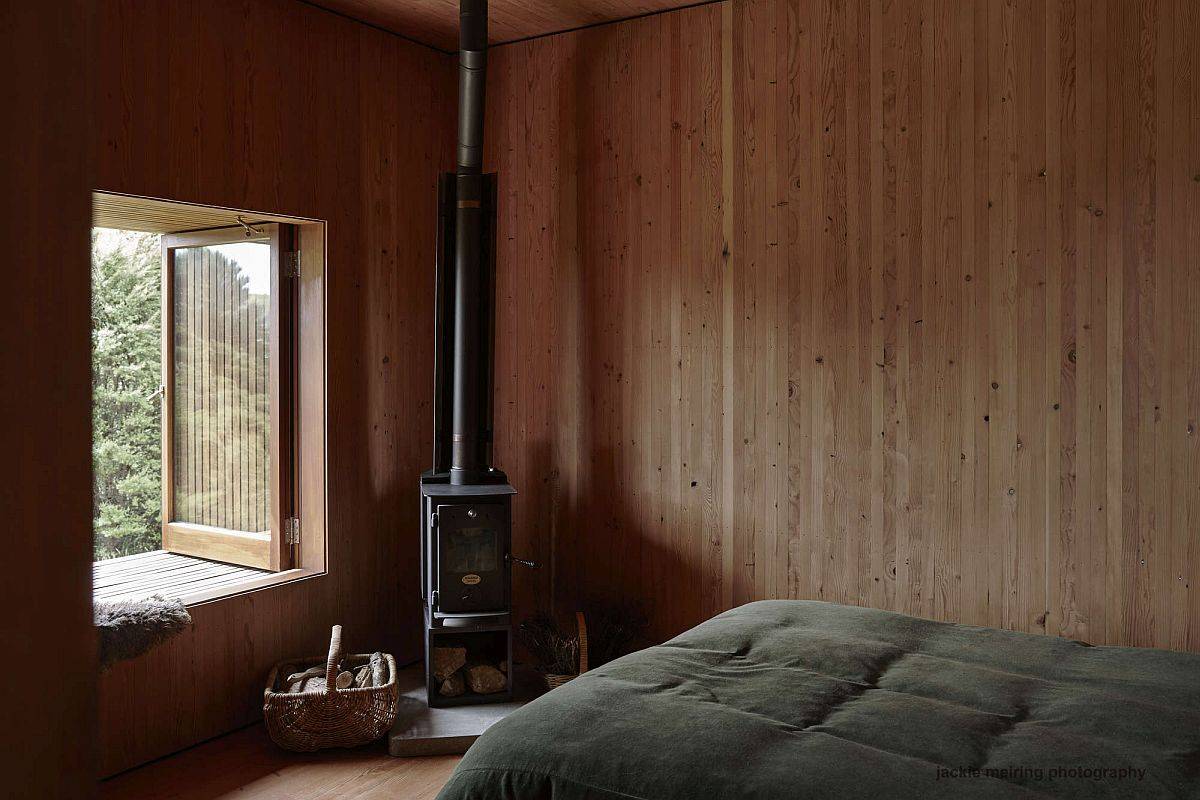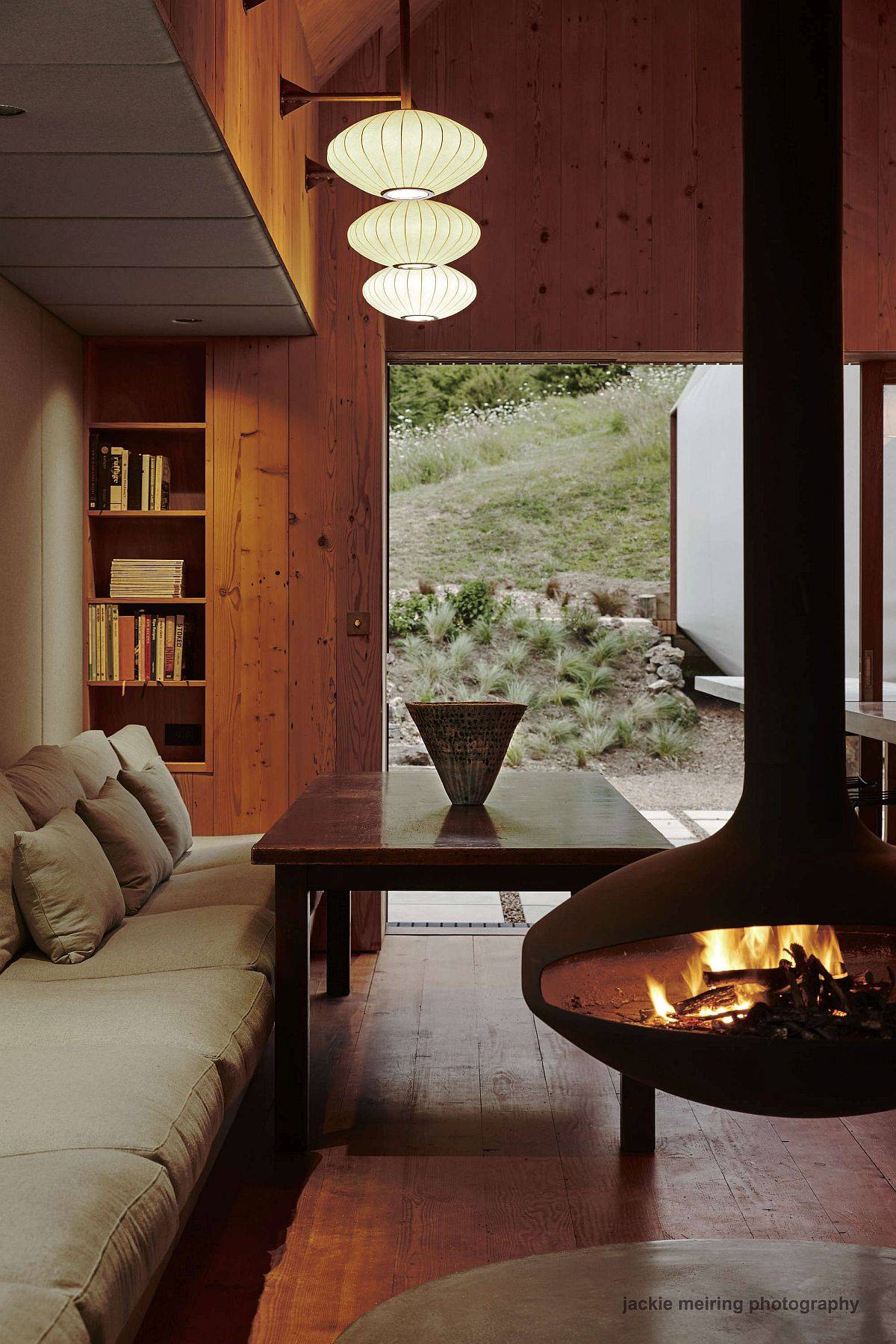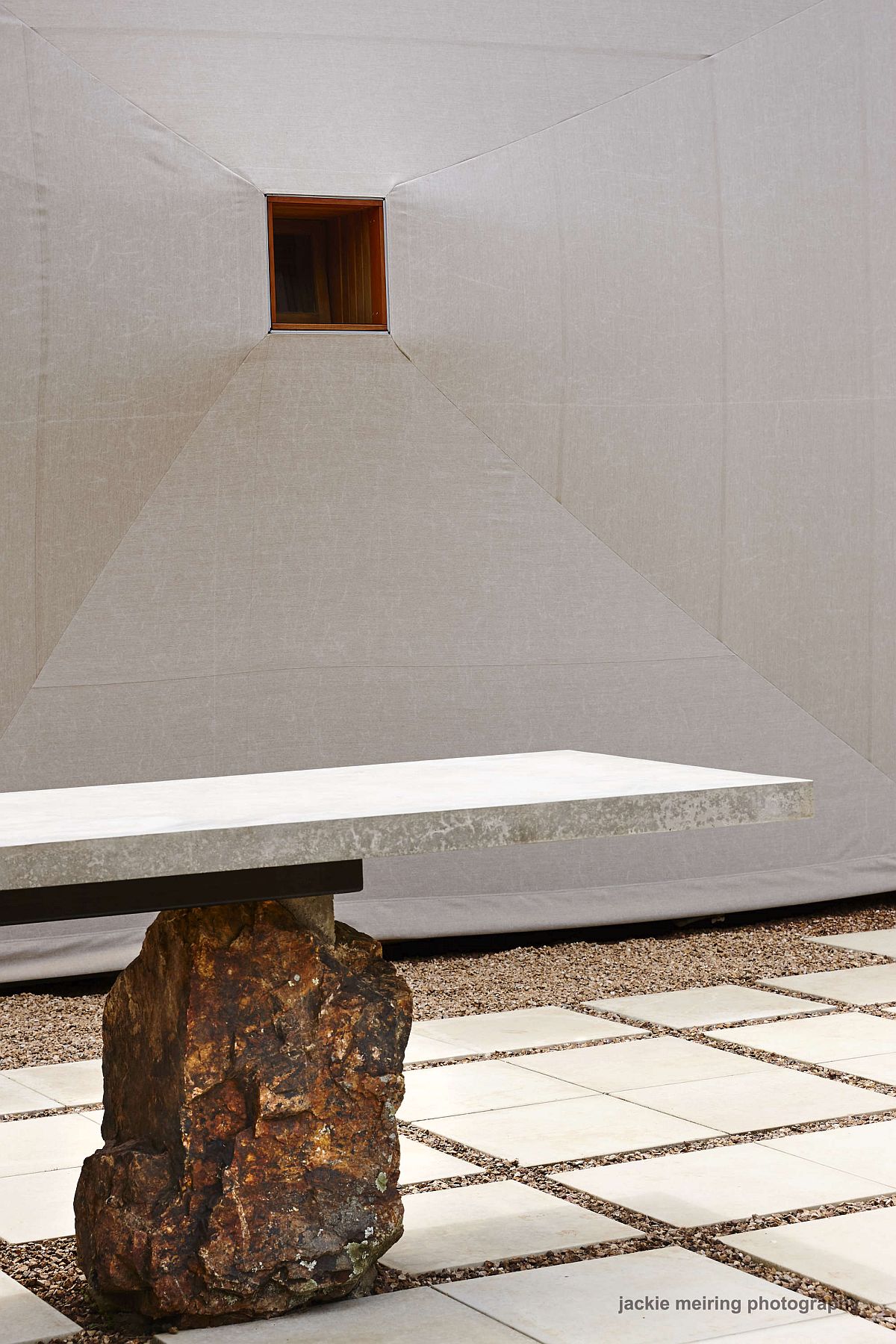 The spaces are a family of related but not identical siblings. The detailing is pragmatic but restrained. Comprising a single gable and a couple of sheds, this little home was conceived carefully, built simply, and dressed informally. We hoped this would be enough to slough away the memory of the city entirely.