A tiny restaurant with a lovely sitting area that is modest, a take away point and a view of the delightful streets outside is a task that is hard to pull off. Add to it the idea of integrating the interior with the view of the streets outside and you have a smart architectural job that demands balance of space and style. The Le Crêpe da Pía designed by Erbalunga studio accomplishes this by combining more than just the outdoors and the interior as medieval charm of its Spanish neighborhood is cleverly intertwined with modernity and a sense of inviting warmth. A surprise awaits at every turn!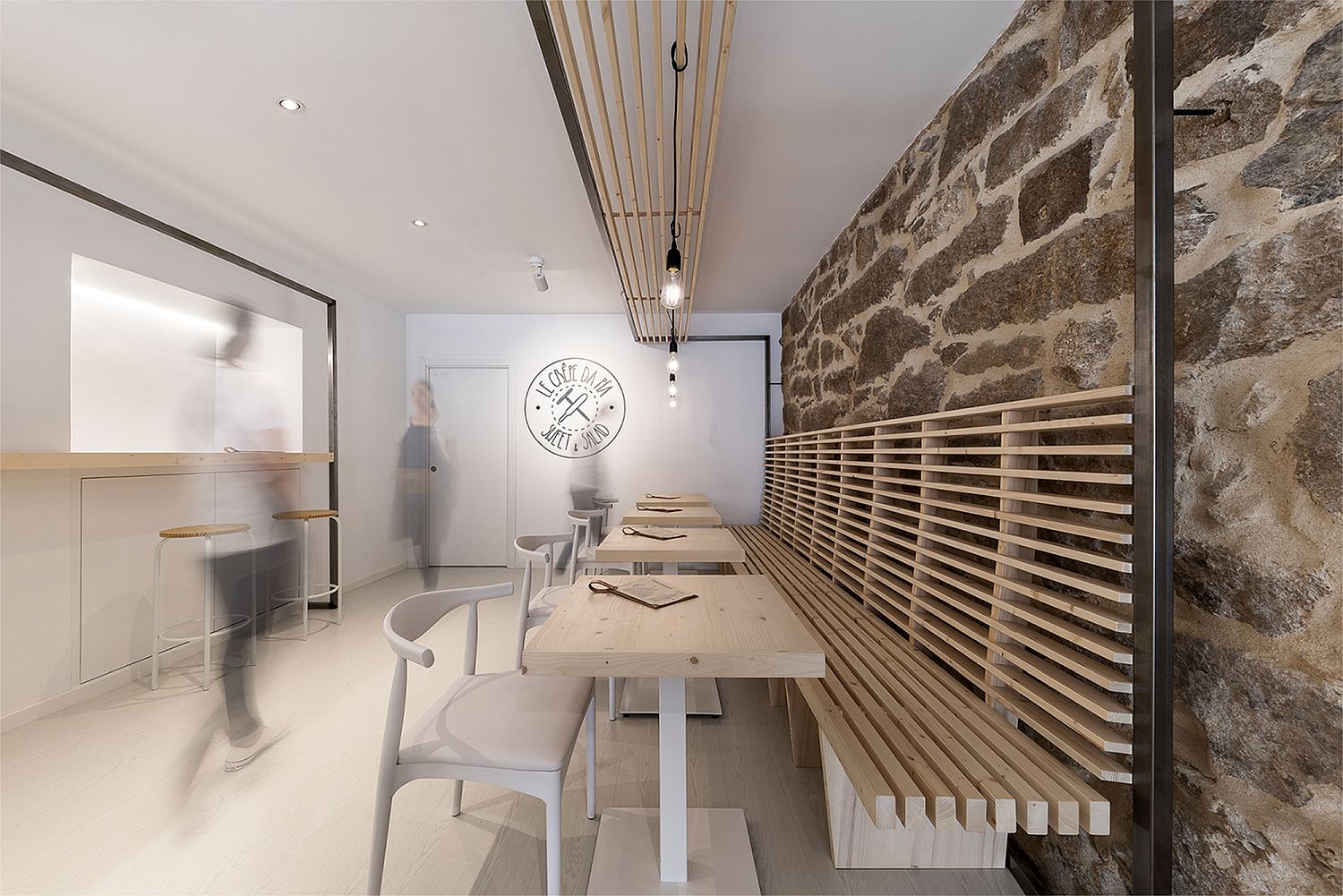 Sitting in the medieval part of Galicia, the exquisite little restaurant offers those outside a view of the making of tasty crepes inside. This gives the Creperie a fun, cheerful vibe even while bringing in additional natural light. Stone walls inside the restaurant are smartly amalgamated with modern finishes and smart industrial lighting to fashion a space that feels engaging and fun. It is easy to fall in love with this unassuming and refreshing and beautiful hangout where life seems to come alive! [Photography: Iván Casal Nieto]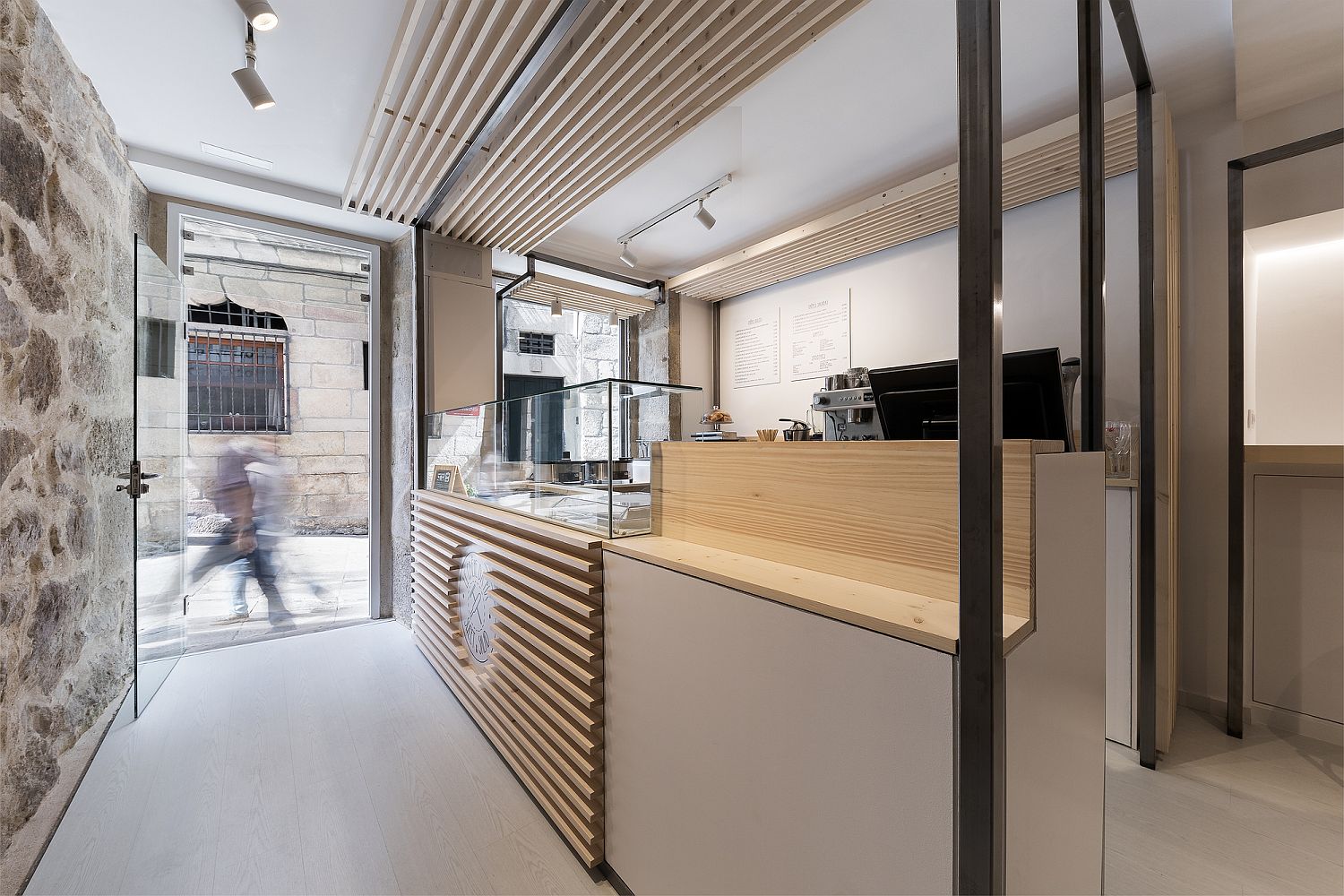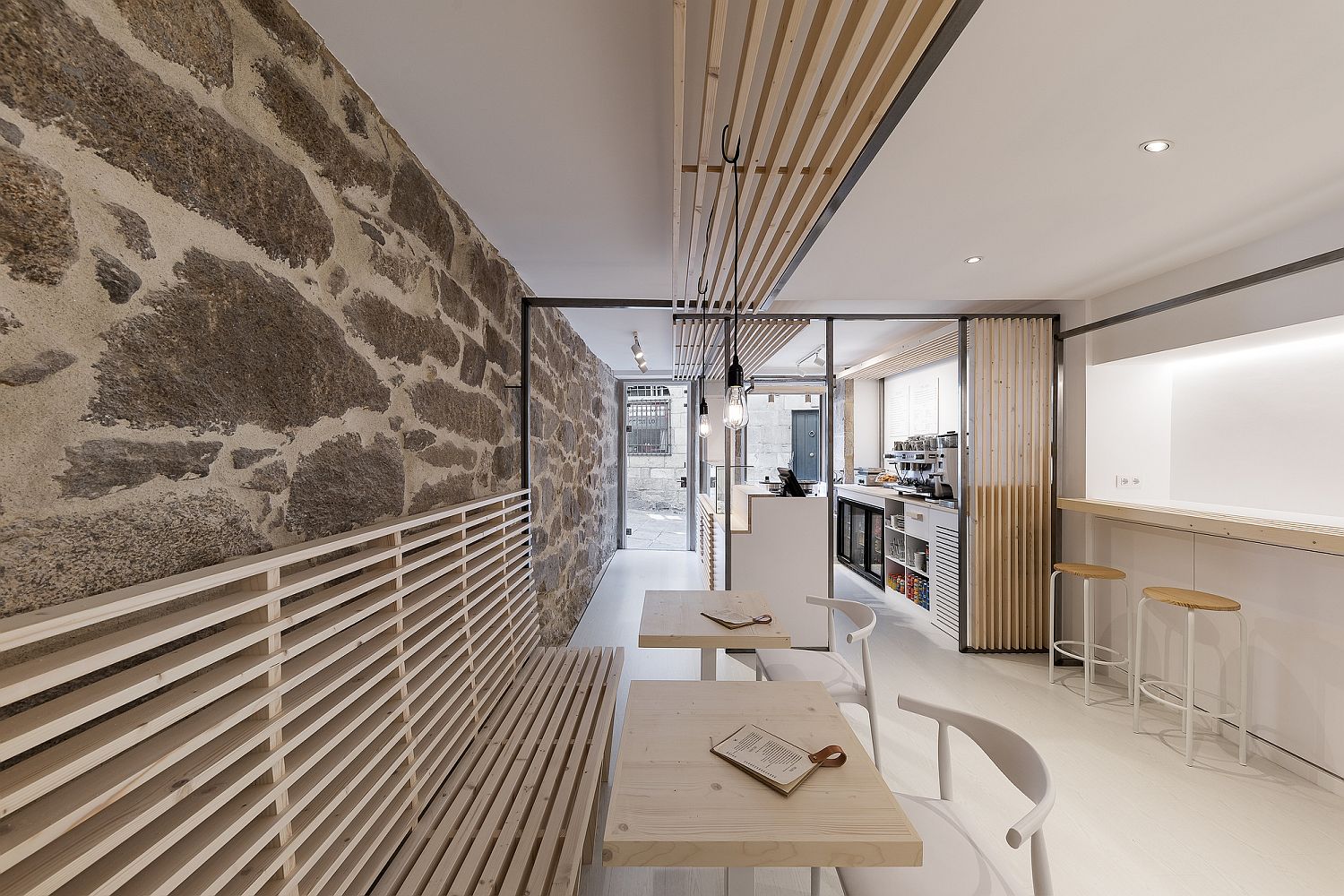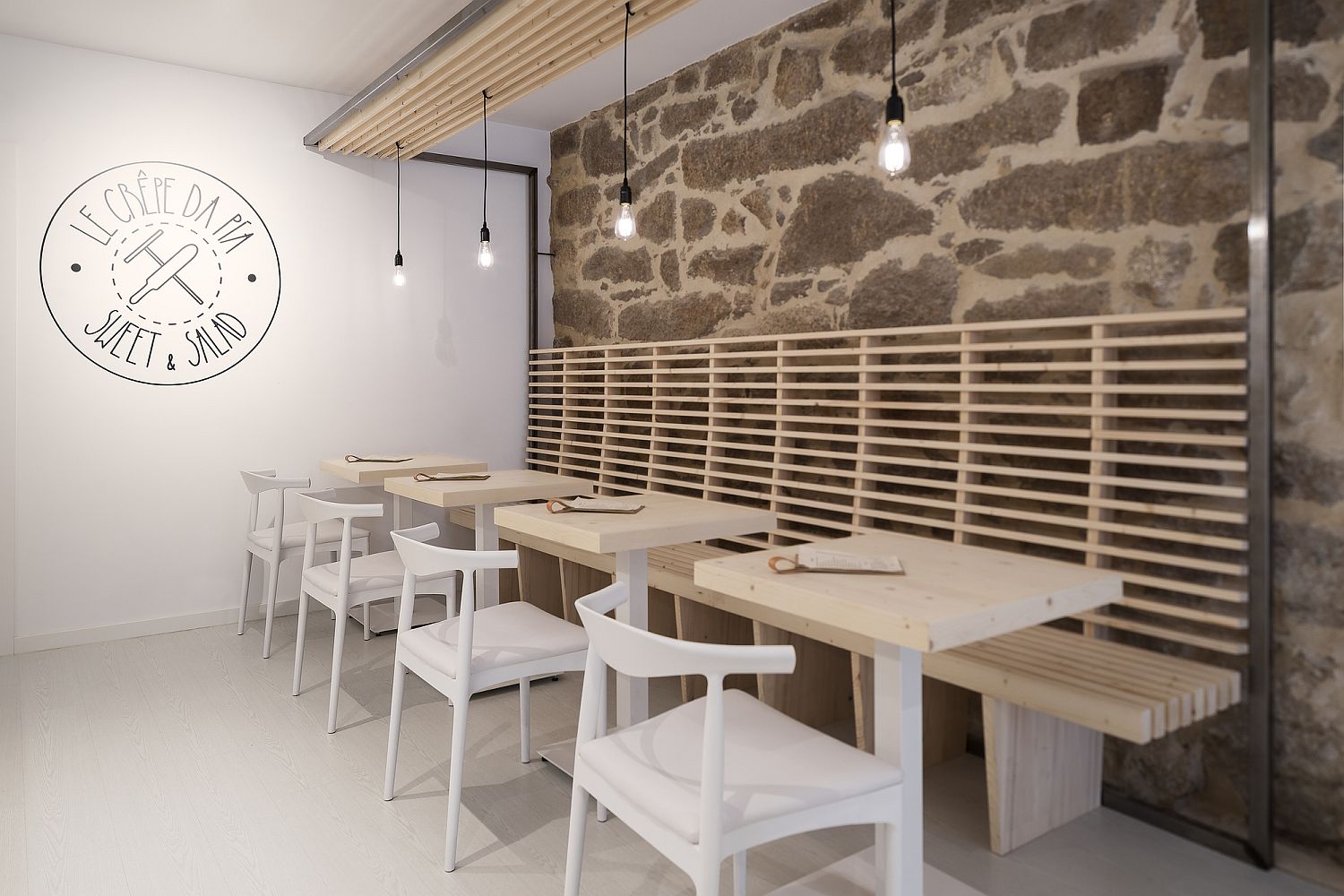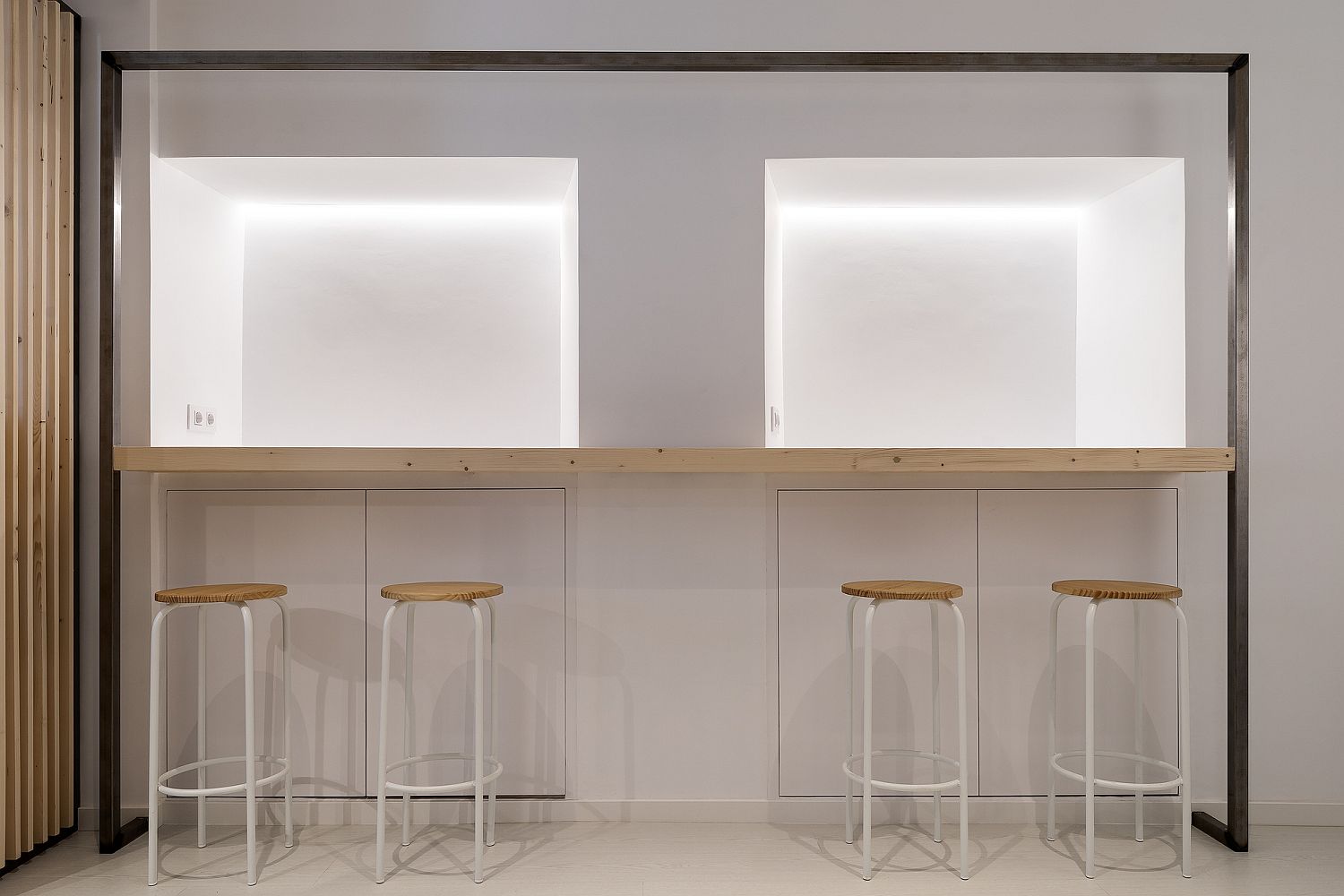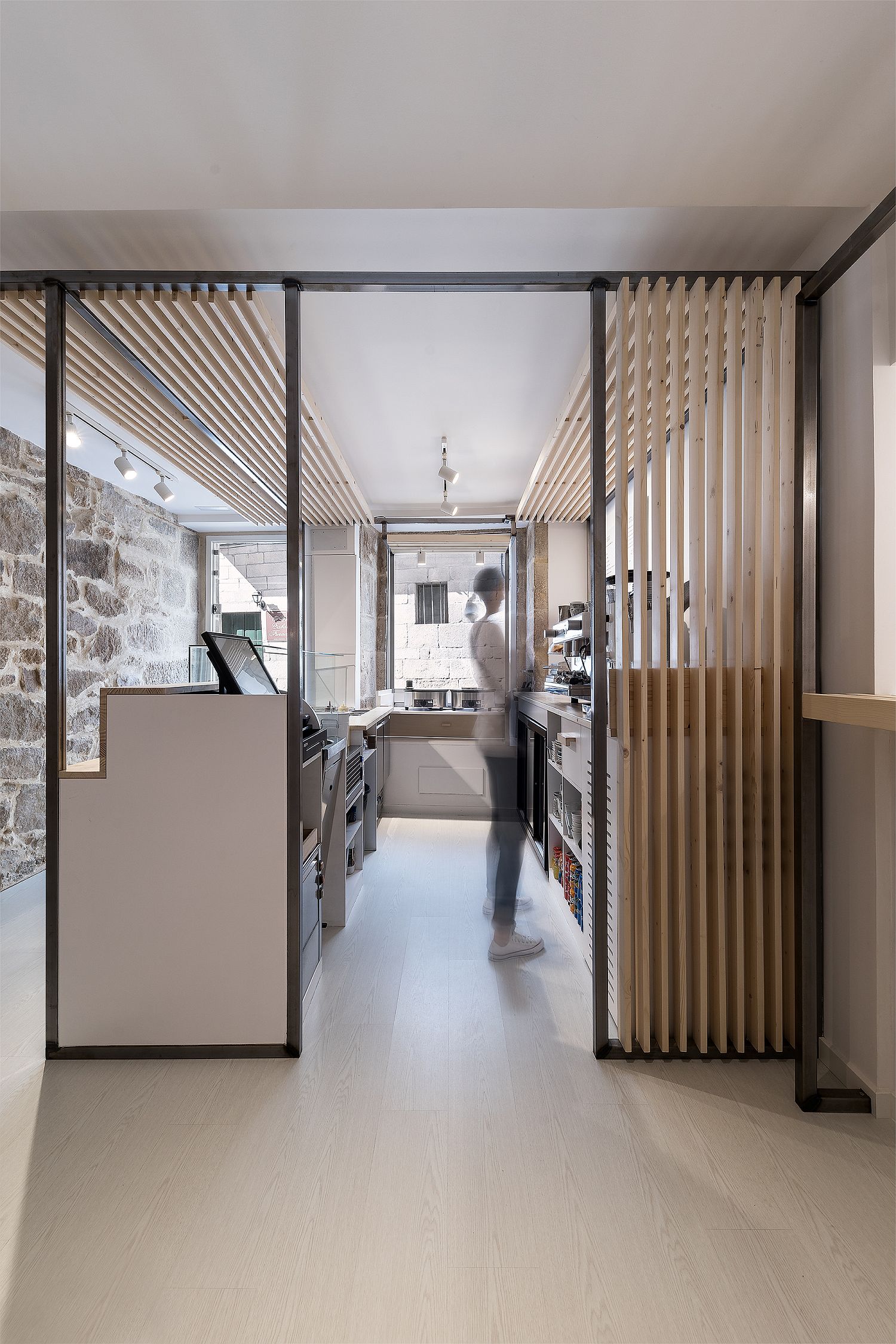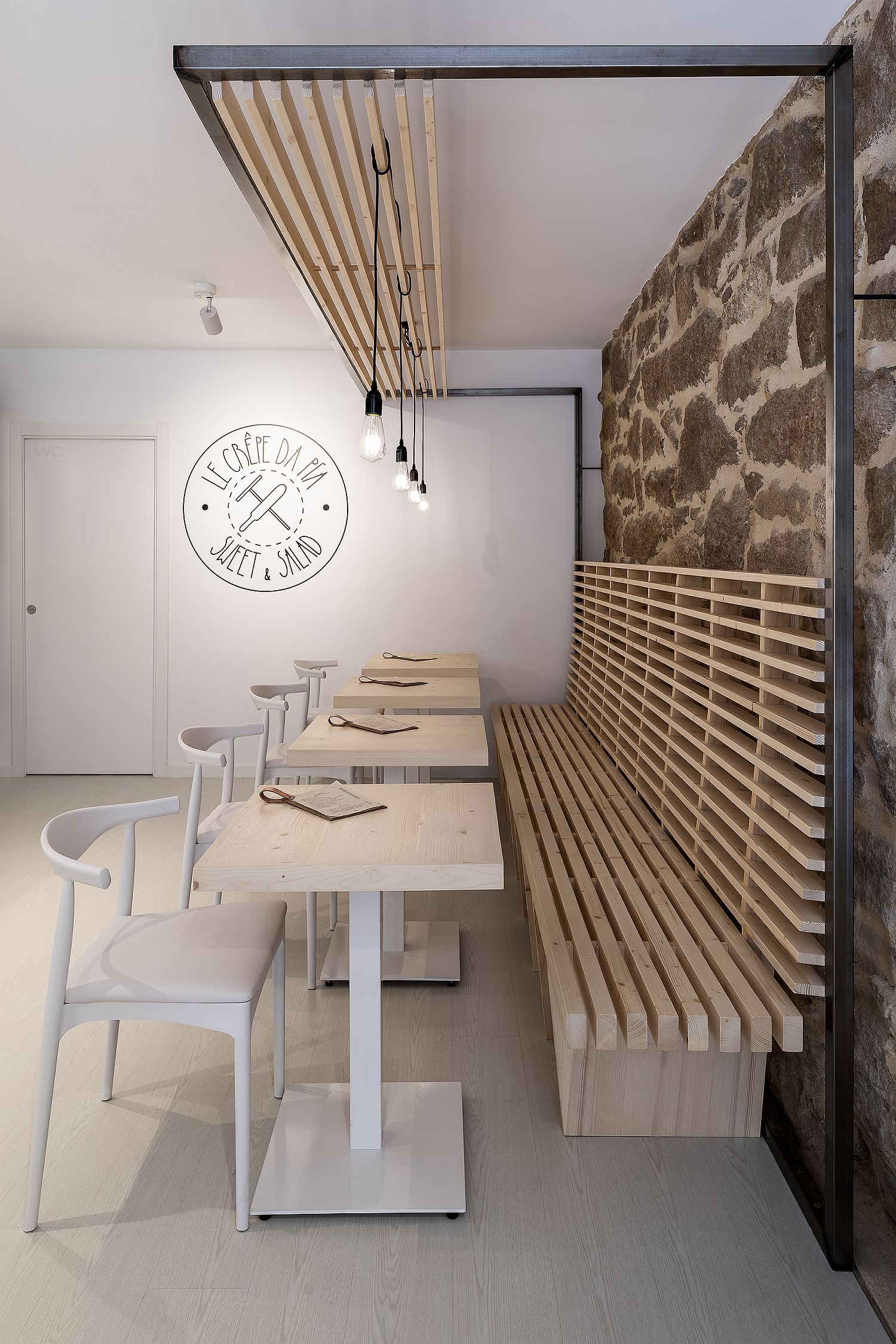 The design consideration was to not overload a small space. The level has been adopted for geometric simplicity using clear tones and a palette of reduced materials to enhance and entice. The final perception of the customer was to be a local urban fast and welcoming food outlet, where the product to sell is highly visible and accessible to passers-by with a clear message of product.