Spending time outdoors is bound to get only harder in the months to come. The chill outside already is making evening parties a touch uncomfortable and once Thanksgiving is over, you can expect winter to take over the outdoors fully. That said, there are still plenty of wonderful ways in which you can take in the sights and sounds of the world around you without actually being exposed to the elements. This beautiful and innovative three-season room is one such gorgeous setting where the views leave you completely mesmerized. Built for a homeowner who was already blessed with a lovely waterfront property, the little outpost makes most of the panoramic backdrop and the water views.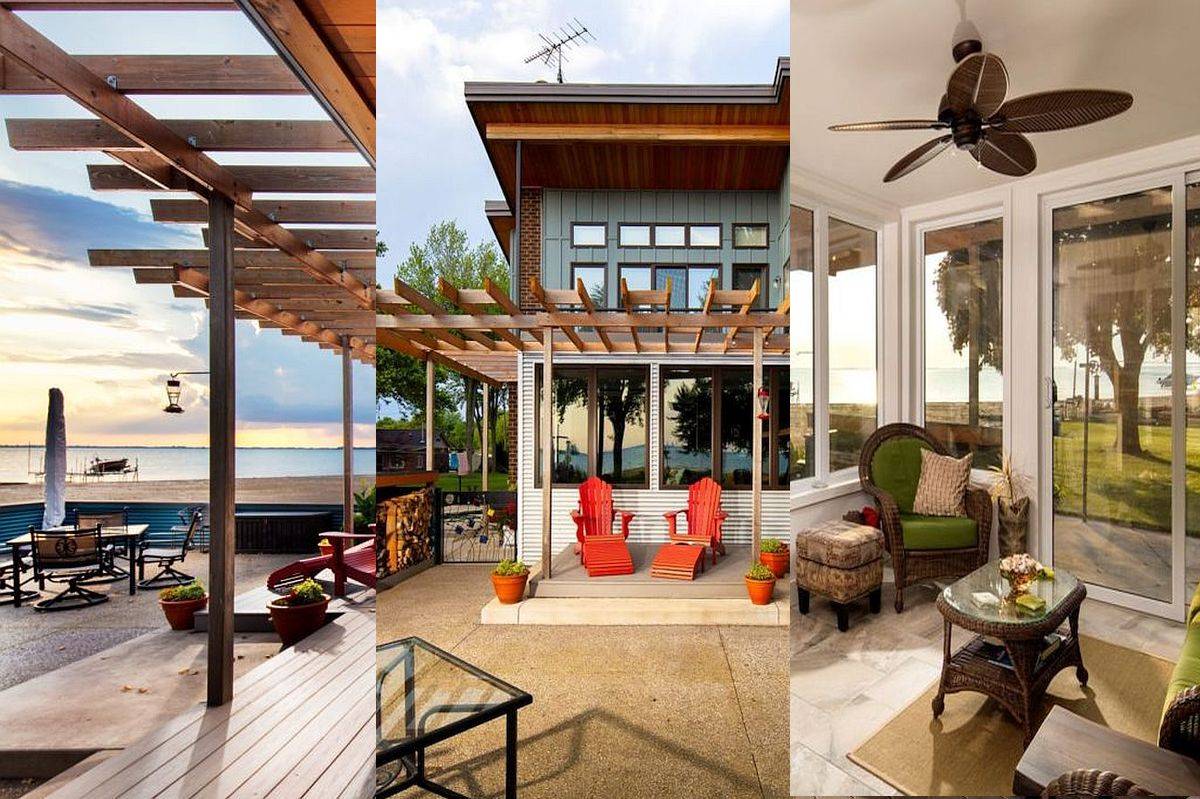 Designed and brought to life by Dory Azar Architect Inc., the captivating little space is all about making the views outside the focal point of the setting. With water views on three sides along with large glass windows that bring these lovely views indoors, homeowners here can enjoy the scenery outside in an unhindered fashion. Extending the cozy interior outdoors is the cedar trellis that is undoubtedly bound to come alive in the hotter summer and spring months. Then there is the wood deck and corrugated metal siding that adds even more textural contrast to this otherwise modern addition.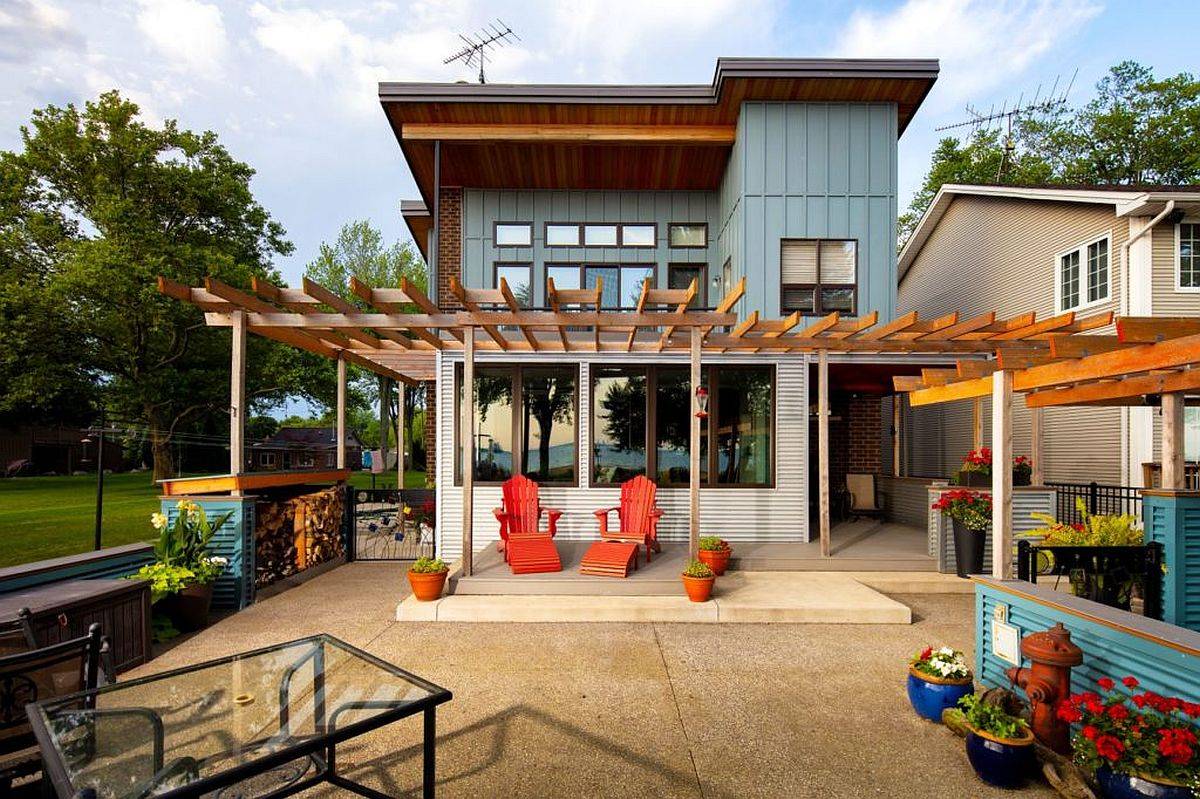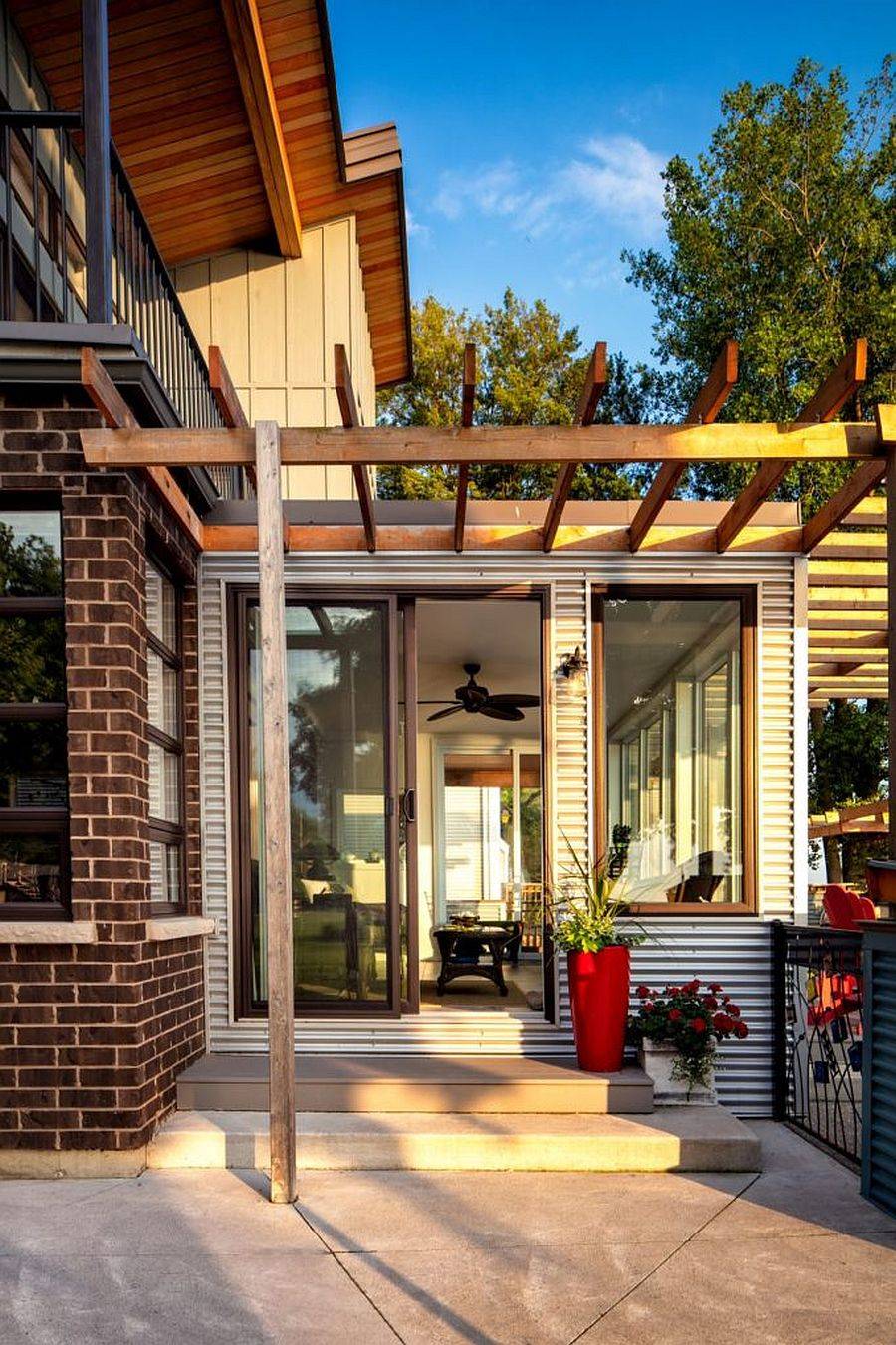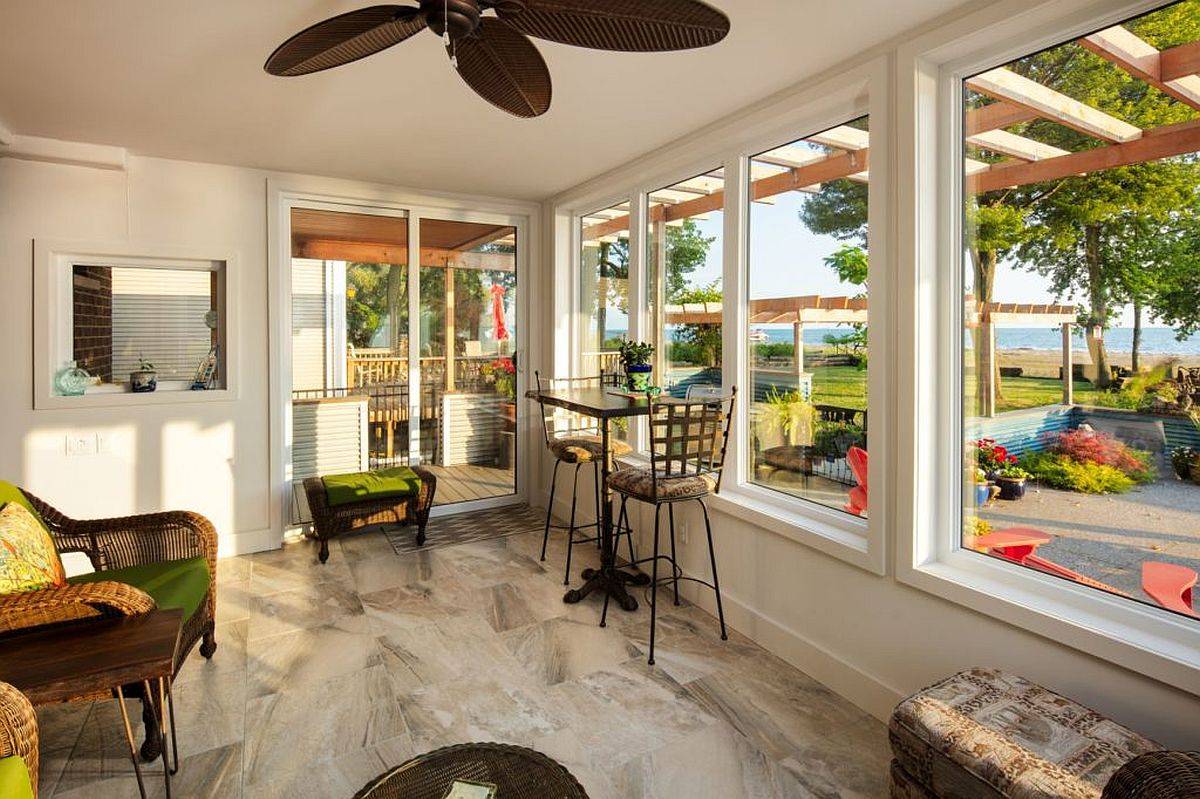 Pops of red and green used inside the room, brick walls on the outside of the existing contemporary home and lovely lighting complete this prefabricated, compact and convenient three-season room with water views.