Located in the center of Rome, the "Bow Window House" is a flat located on the fifth floor of a residential block. The building was constructed in the 1970s and was built using reinforced concrete. The flat's interior was recently reimagined by the team at Laboratrio di Architettura e Design.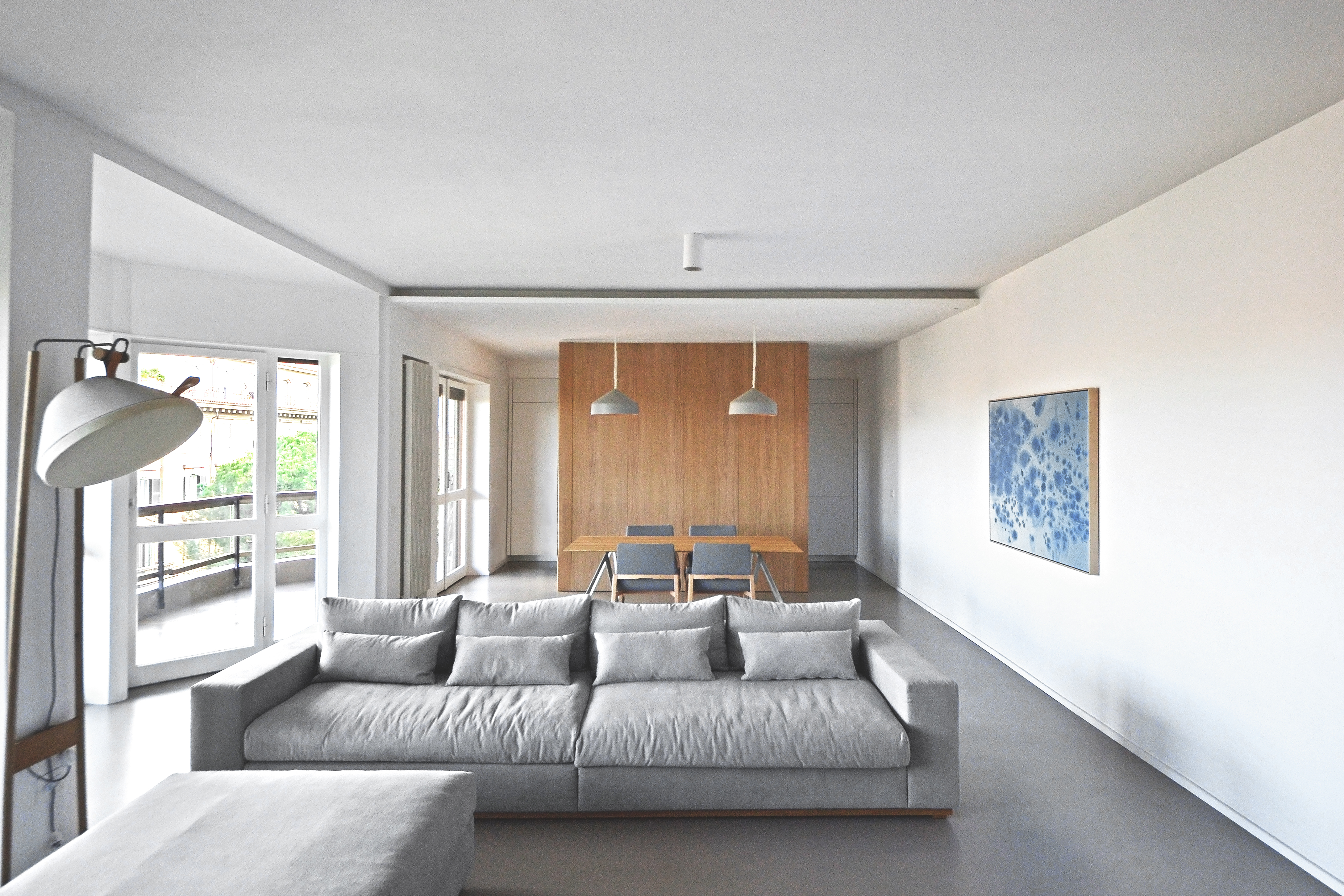 The main living quarters in the home features high ceilings and a large bow window that provides a nice view while flooding the room with natural light.
In taking on the project, LAD focused on completely changing the layout of the flat, working from a concept that joins the living space in a single large area that focuses on open concept living.
In designing the space, LAD was asked to create a cooking space that would allow the home's host to openly communicate with guests. To accomplish this goal the interior utilizes a kitchen space that is only separated by a monolithic wooden element that hides the gas stove but can be opened, allowing communication between spaces.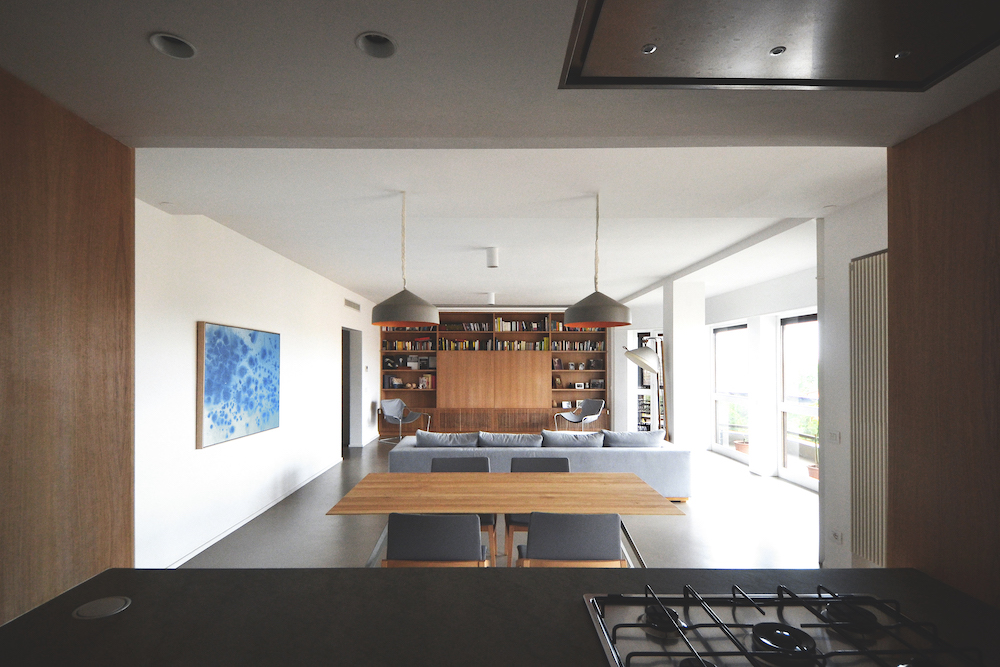 The kitchens interior was designed to allow for plenty of storage space without sacrificing square footage from the flat's open hosting area. The kitchen space also provides a stark contrast from the rest of the home with its black countertops and backsplash along with black appliances.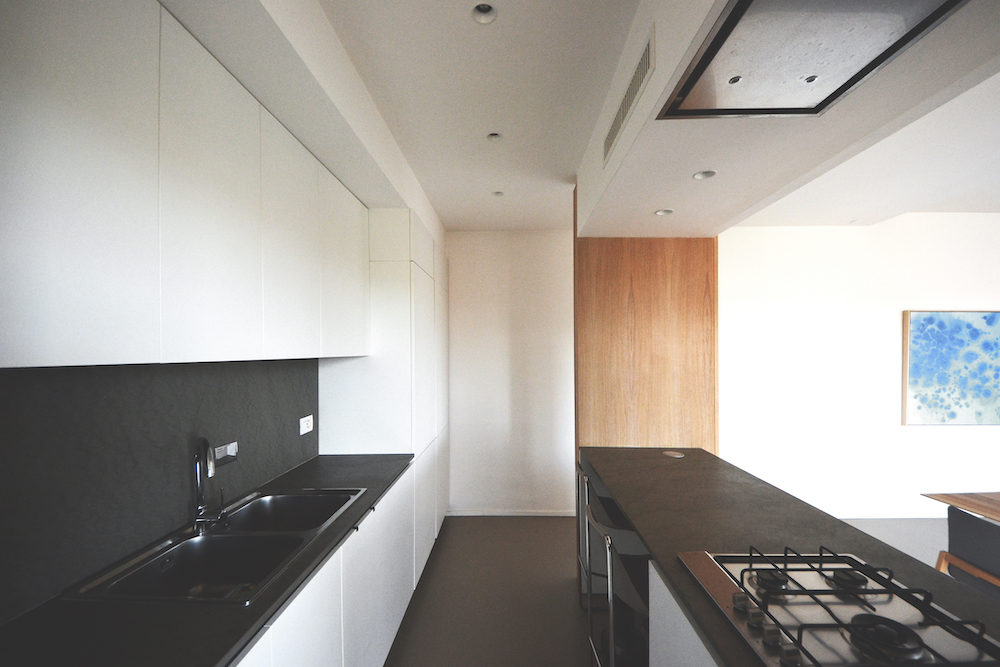 The flat's library also features a similar design to the kitchen, allowing the library's wooden centerpiece to be opened, revealing a TV.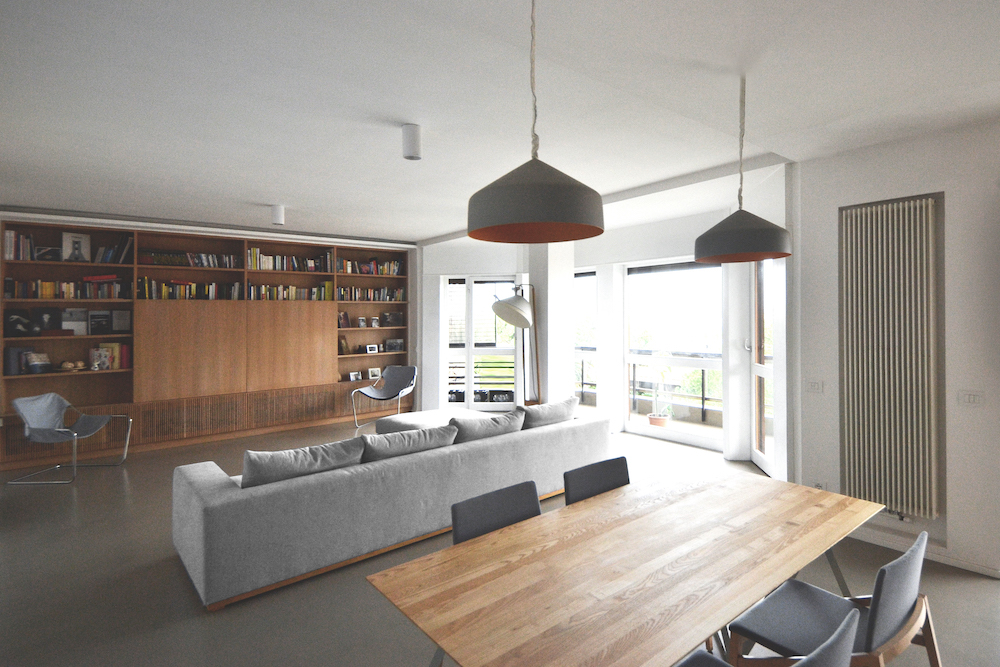 The flat's bathrooms are located centrally in the home, providing easy access when hosting events while separating the flat's bedrooms from the main living quarters.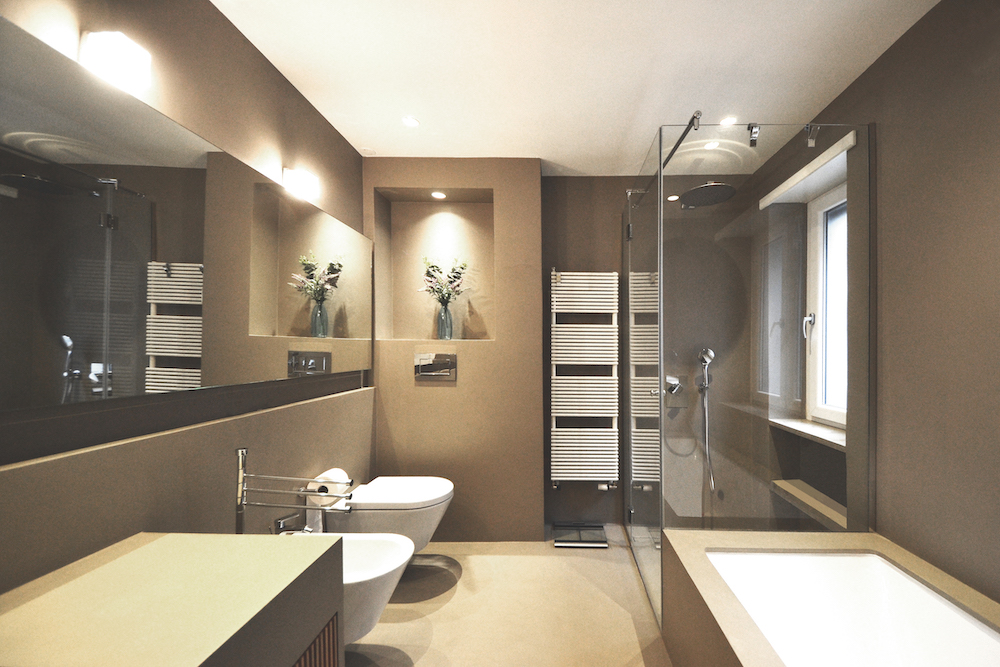 According to LAD, "Great classics of international design are mixed with contemporary pieces, designed by young European designers."
Among the home's timeless pieces are "Stand Steel," by Sebastian Sherer, produced by Neo / Craft; Capita 510t, by Fiorenzo Dorigo produced by Capdell; A floor lamp by "Faro" designed and produced by Kngb; Armchairs by "Paulistano," by Paulo Mendes da Rocha, produced by Objekto, and suspension lamps from "Cyrcus Cemento," and produced by In-es.Art Design.
All of the flat's joineries were custom made for the project and floors and bathrooms walls were made in "Cementoresina" by Kerakoll.
The team at LAD have shown with the Bow Window House that you don't have to sacrifice open concept living while still creating a space that is free from distractions at a moments notice.