Transforming a heritage listed building in Clifton Hill, Melbourne that is over a century old into an exquisite contemporary penthouse, Ben and Nicole Roe managed to retain much of the original structure's unique charm. Used as an old shoe factory, tannery and warehouse over several decades, the building was divided into six apartments with the penthouse definitely turning out to be the crown jewel! The new apartment combines the past industrial elements of the tannery with modern aesthetics, adaptable design and gorgeous lighting to offer the best of both worlds.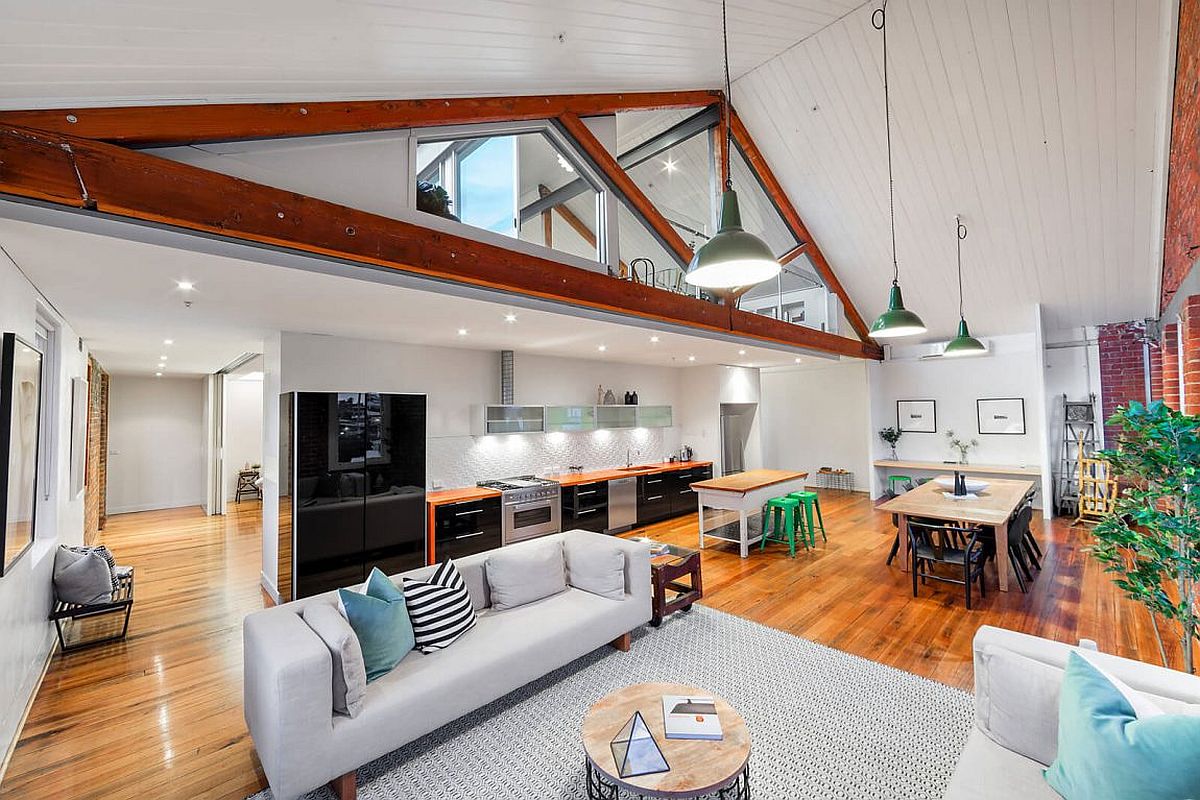 One immediately notices the high beam-and-truss ceiling of the spacious living area and the carefully restored Oregon beams that give the interior a classic, industrial charm. Exposed brick walls, steel beams in the bathrooms, original windows of the tannery and hardwood floors with ink stains preserve the rich heritage of the interior even as polished modern finishes present the perfect contrast. It is the upper level that holds the home office, second living space, terrace and the master bedroom with operable doors while the floor below houses the living room, kitchen, dining and two additional bedrooms.
RELATED: Old Brick Warehouse in Melbourne Finds New Life as a Bright Modern Loft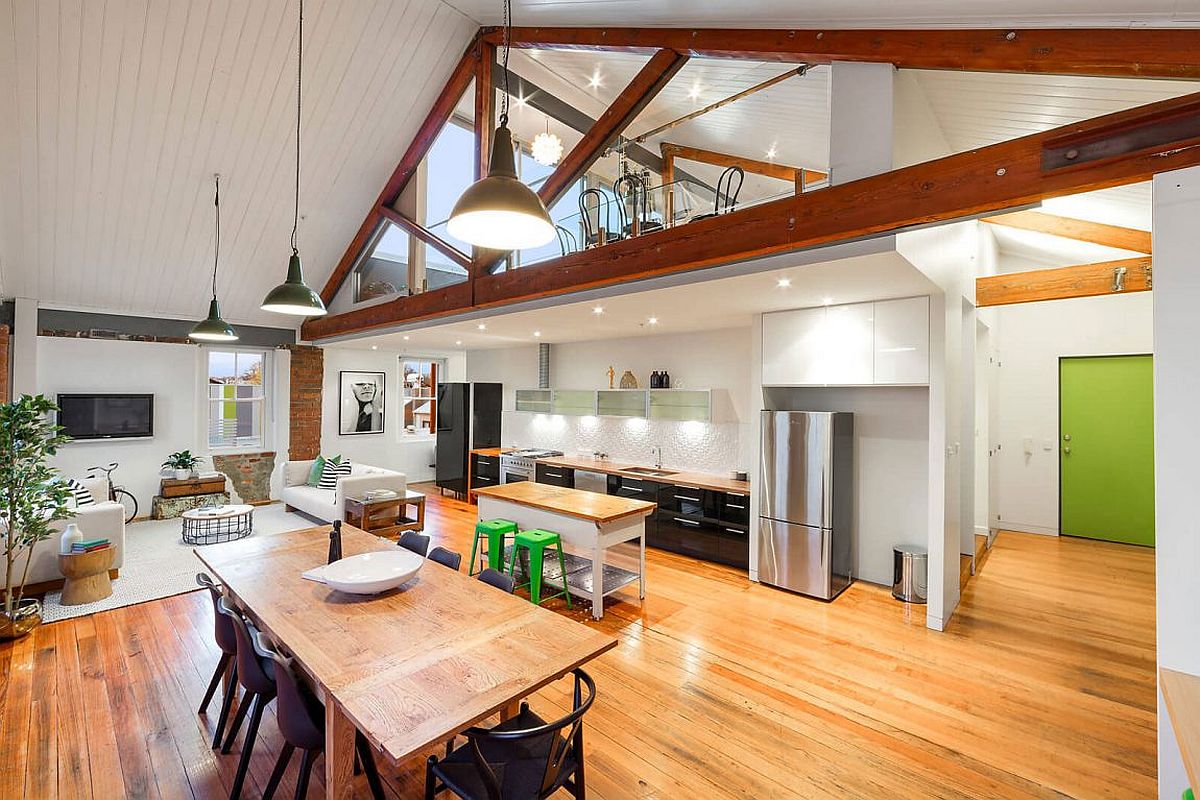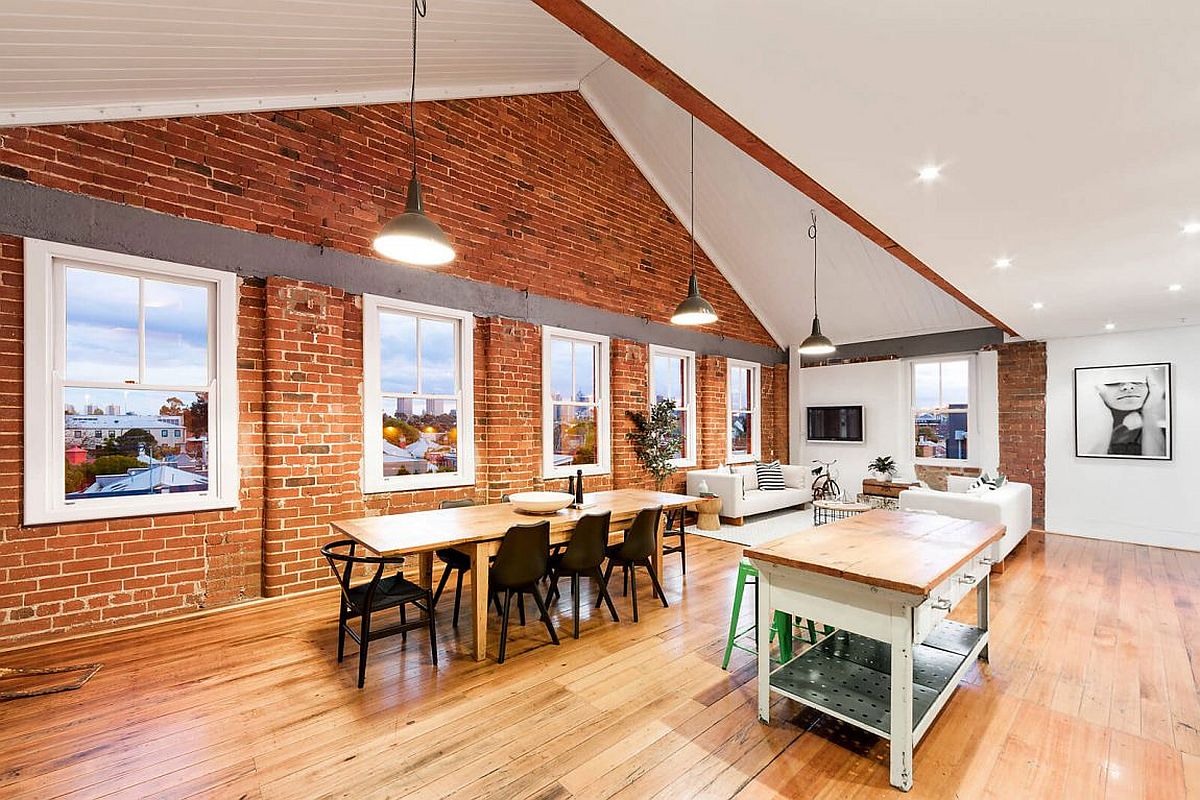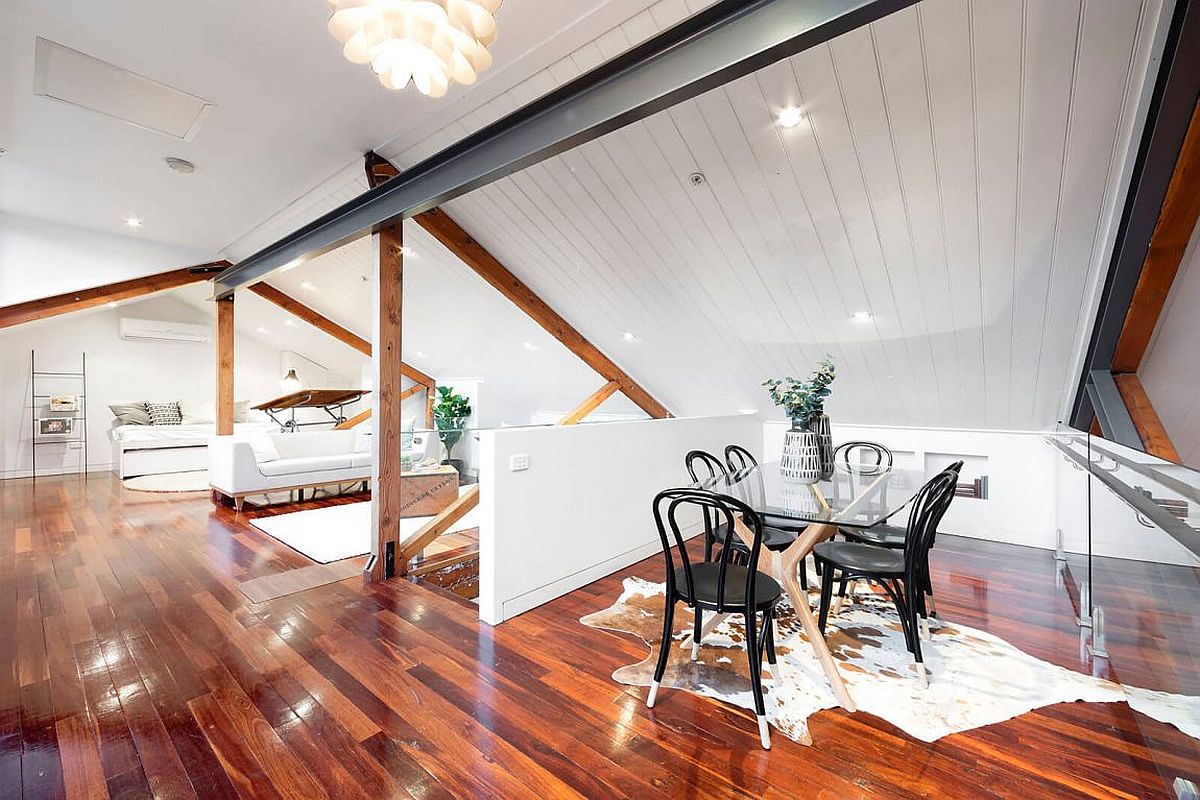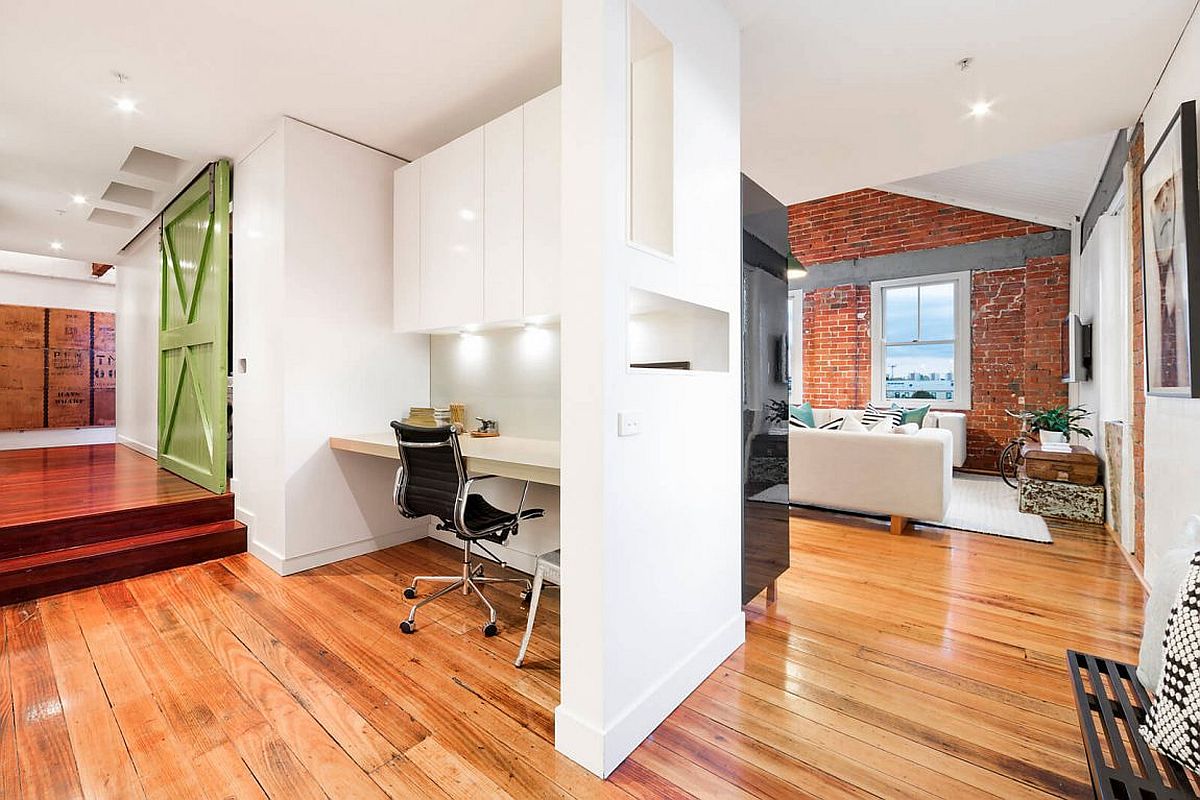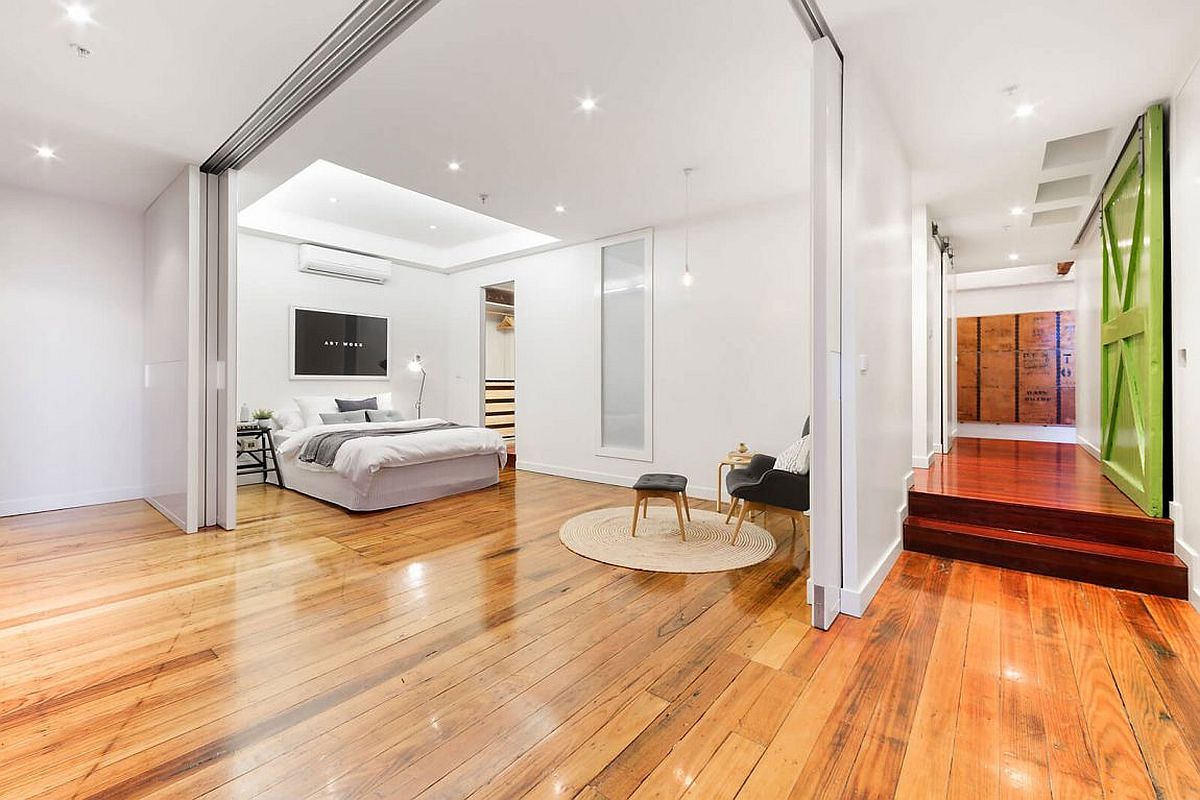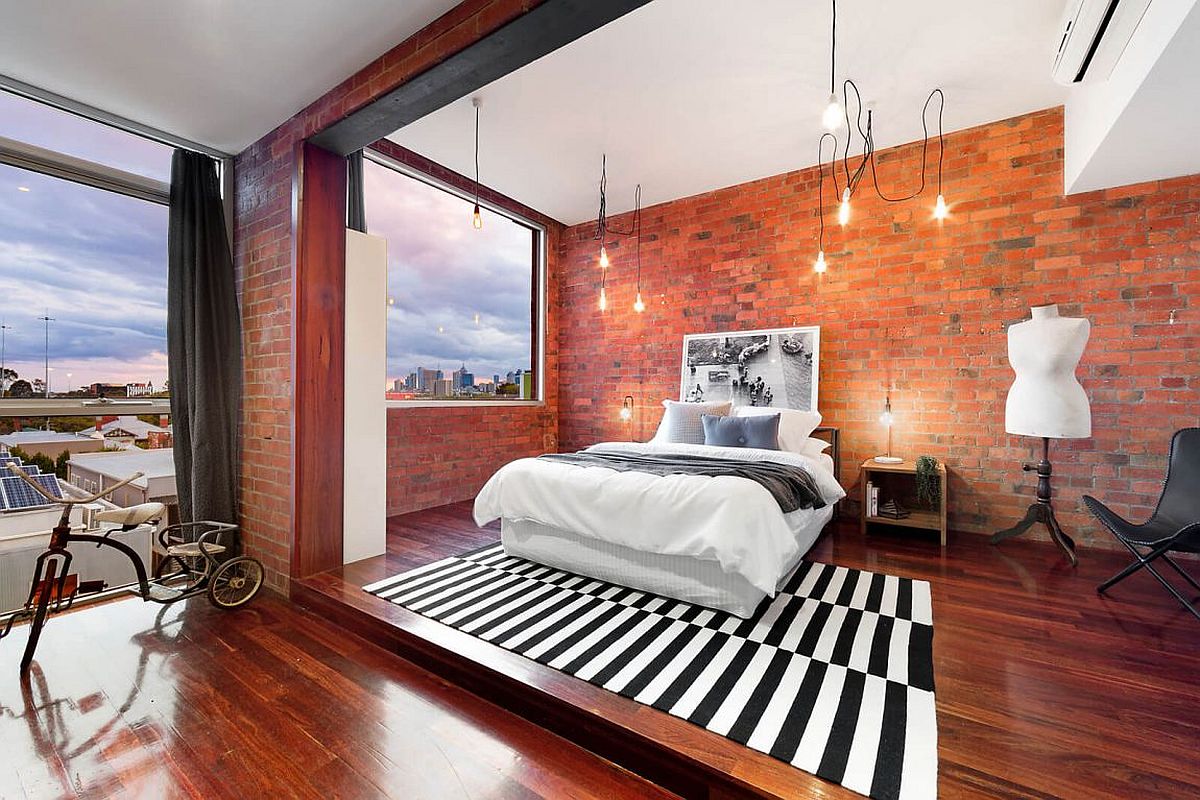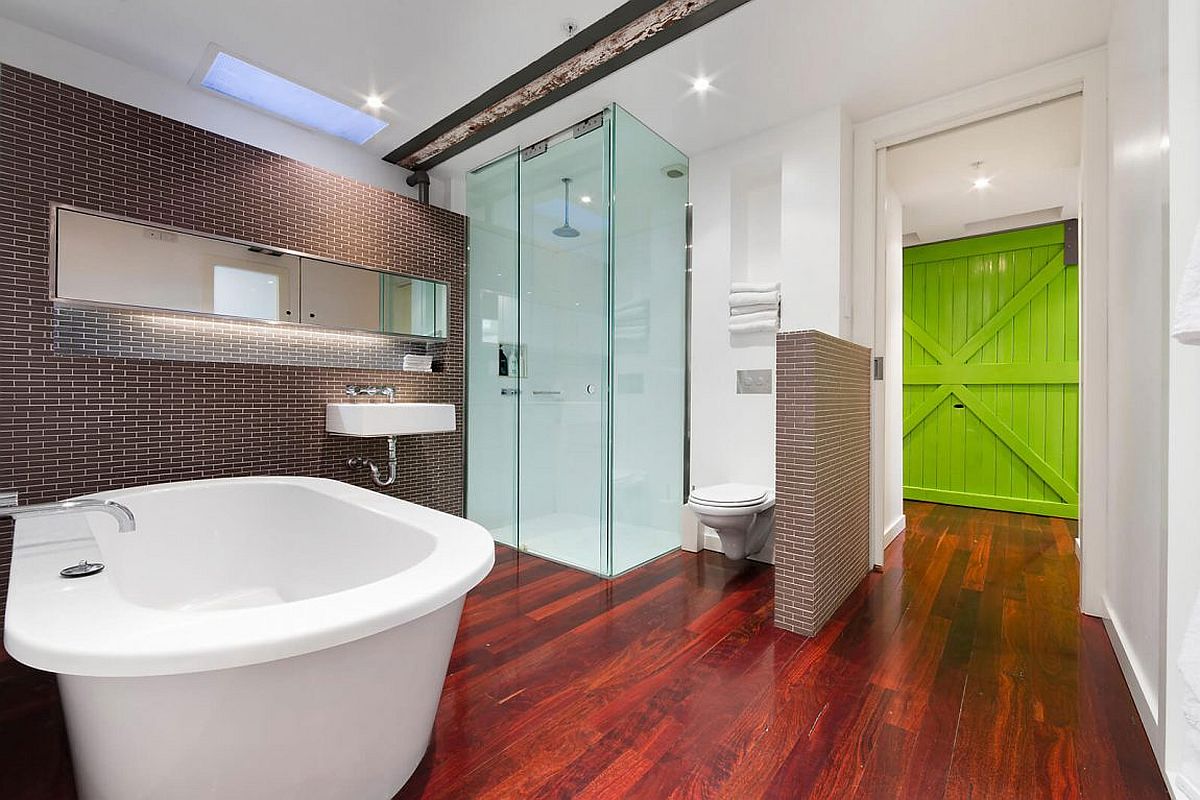 RELATED: Old Warehouse in Melbourne Turned into a Modern Green Haven
Every little detail inside the penthouse feels like a classy blend of past and present even as the cityscape becomes a part of the home with the relaxing terrace extending the cozy bedroom outside. A perfect warehouse conversion in every sense of the word!