Fun, relaxing, cozy and curated, the beautiful Tahoe Retreat perfectly captures the spirit of Truckee and the landscape that surrounds it. This lovely ski retreat was designed by Antonio Martins Interior Design as a holiday getaway for a bachelor client, and it effortlessly weaves together modern comfort and a distinct rustic style. It is a careful balance between nostalgia and the present, as the woodsy cabin look is never lost throughout the ski retreat, even as practicality and contemporary décor additions add playful elegance and a sense of refinement. The central living zone features a floor-to-ceiling cold-rolled steel fireplace that becomes the focal point of the area.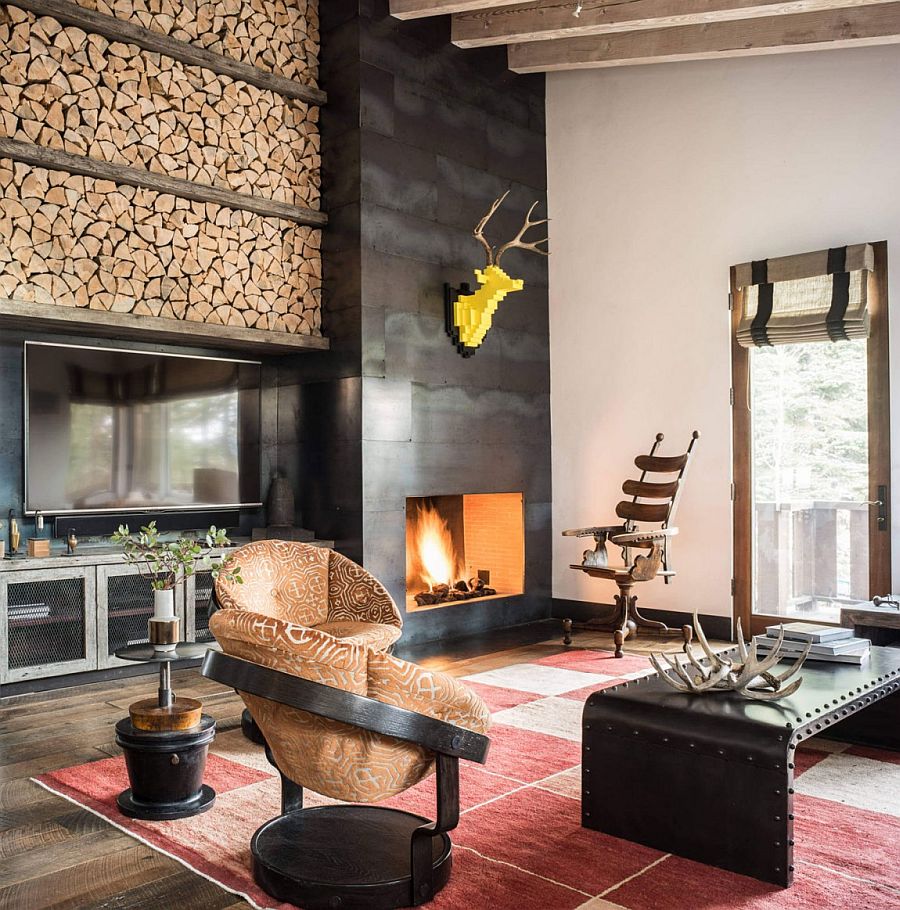 Stacked wood that sits next to the fireplace adds texture to the interior, while artwork such as the yellow Pixel Deer by Jihoon Choi gives the living area a fun, casual vibe. The dining area next to the living space features a custom square dining table crafted using reclaimed wood, and the kitchen also epitomizes this 'salvaged' approach with unique metal bar stools. A clever mix of modern furnishings with vintage finds, reclaimed and restored pieces and vintage delights adds another layer of intrigue to this fascinating holiday home. Complete with five different bedrooms that offer diverse themes and décor that complements these respective themes, there is plenty of space for guests and friends here!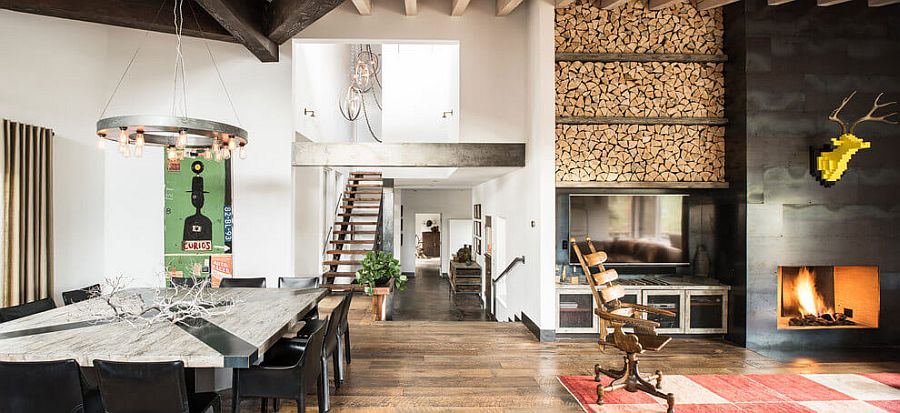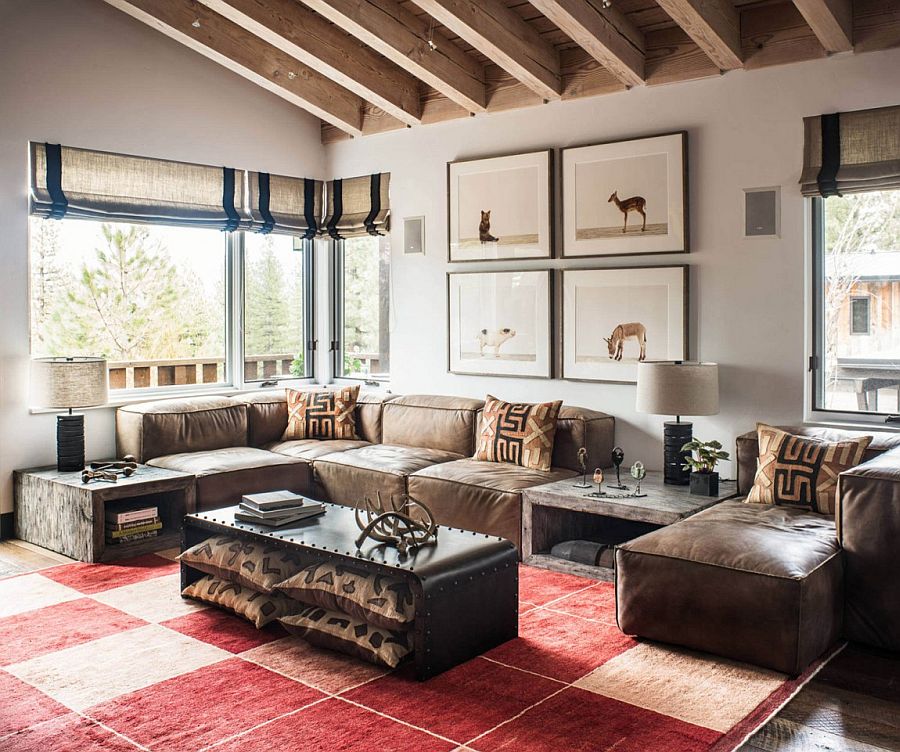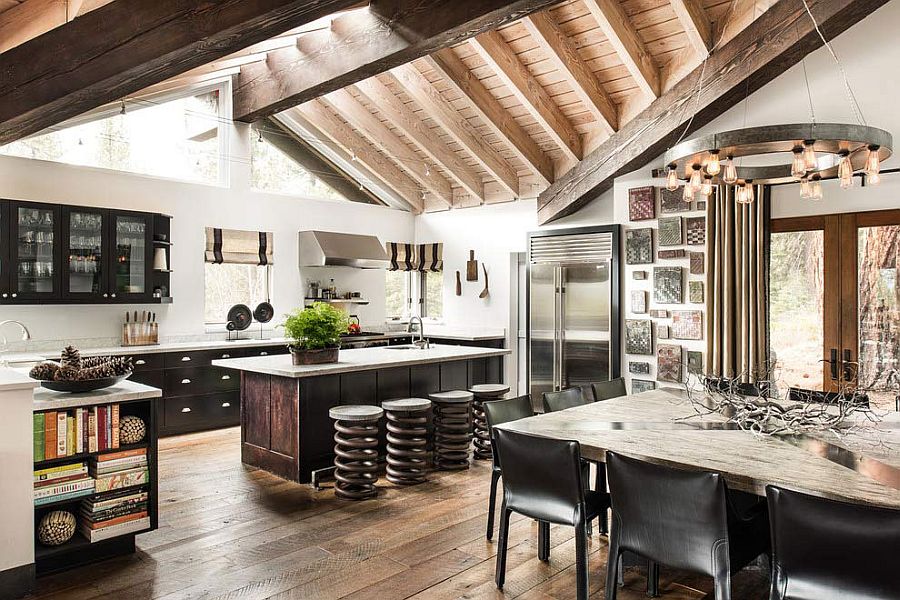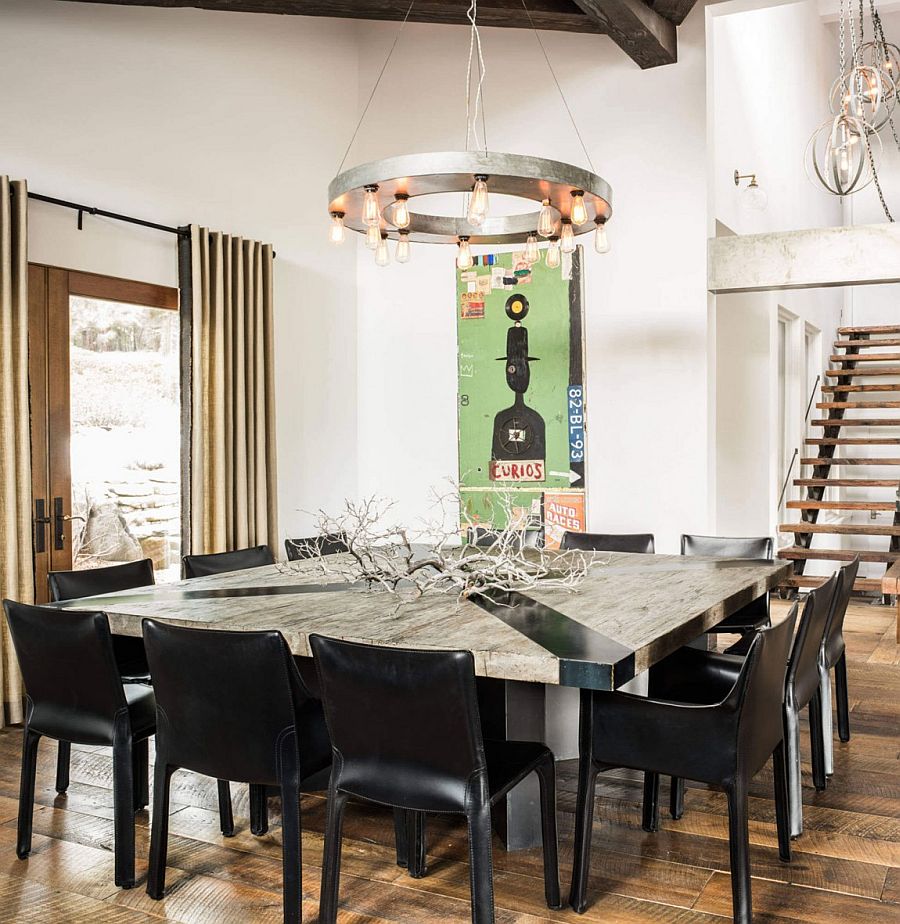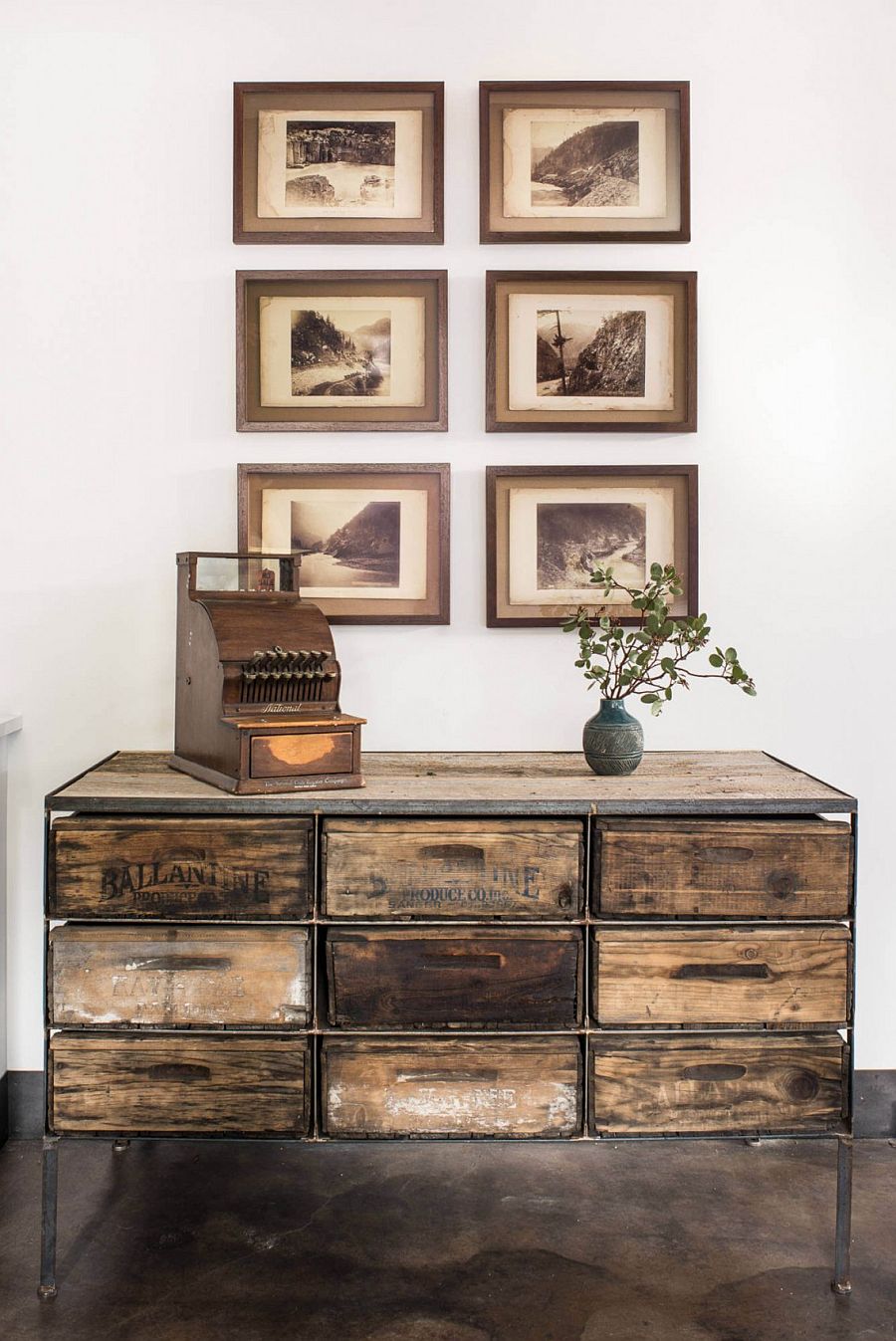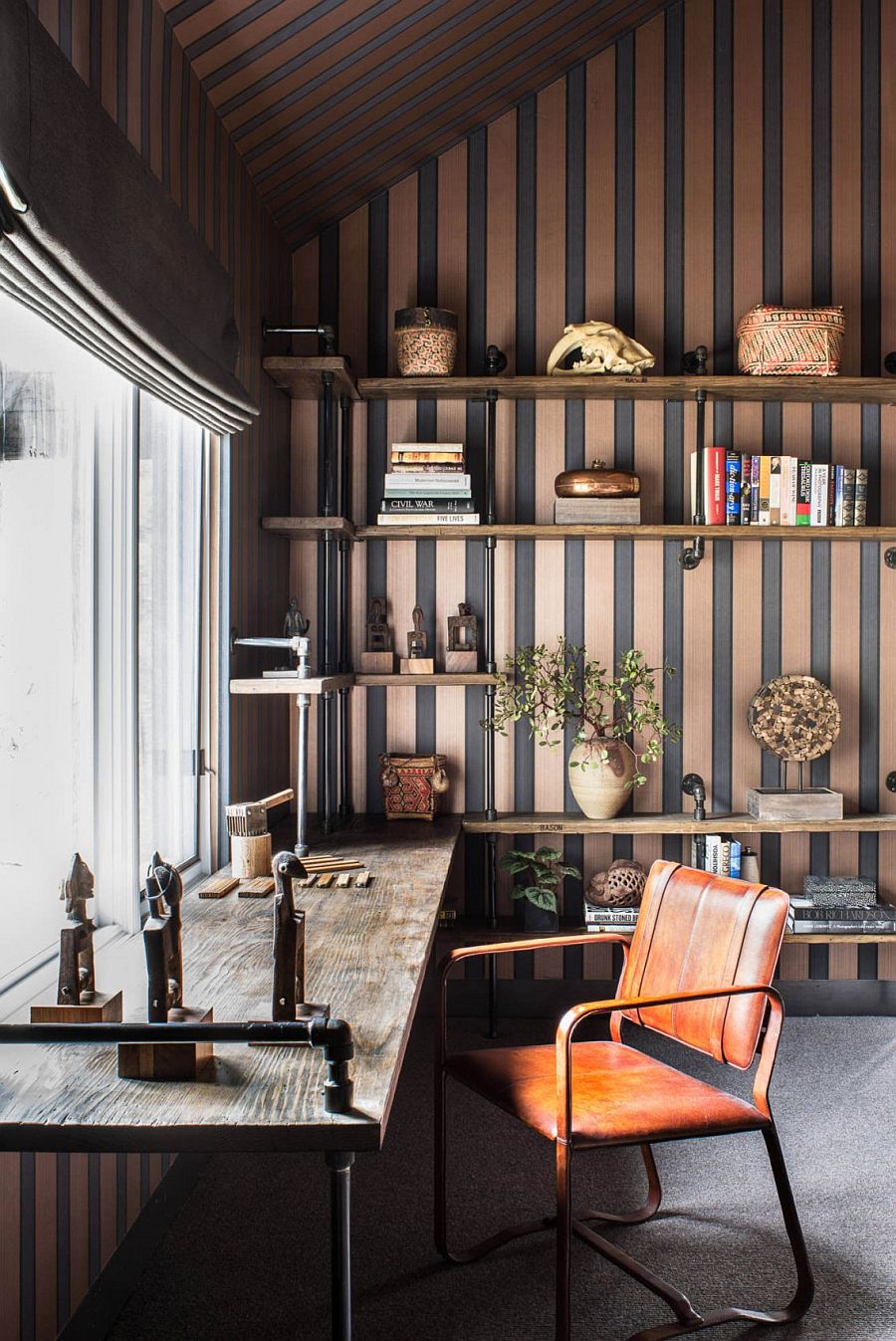 Each of the five bedrooms was given its own personality: the burlap bedroom; the log bedroom; the gray bedroom; the antler bedroom; and the master, with a circular metal hanging chair overlooking the unobstructed view of the mountains. A large vintage "hotel" neon sign in the master bathroom adds nostalgia to the space.