Japanese architect Tadao Ando is a master of his craft. Ando's reverent approach to each architectural commission is, in many ways, commensurate with Japan's unique heritage: from the samurai ideals of respect, discipline and honor to the manners and customs governing Japanese society, Ando accomplishes his work with an innate artistry.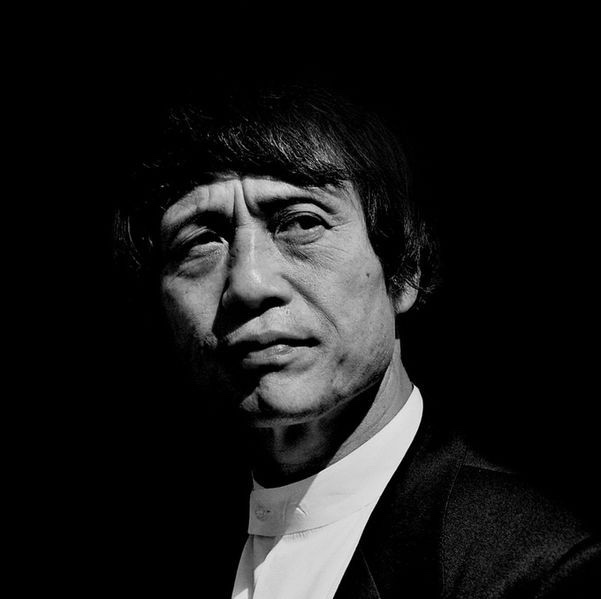 Tadao Ando. Image © Christopher Schriner / CC BY 2.0 via ArchDaily.
Early Beginnings
Born in 1941 in Osaka, Japan, Ando was the firstborn of twin boys. At aged two, his family separated Ando and his brother; Ando was then raised by his maternal grandmother and given her surname. During his teenage years, Ando spent time making wooden models, learning this craft from a neighboring carpenter. At fifteen, he had a short stint as a professional boxer (and today equates creativity to fighting and designing architecture to a battle). Ando was self-educated and through his own efforts, secured short-term apprenticeships with relevant designers and city planners. With time, he concentrated his interest on the field of architecture. Of architecture, Ando observed: "[architecture] makes possible the consideration of intimate relations between material and form, and between volume and human life." (Source: The Pritzker Architecture Prize)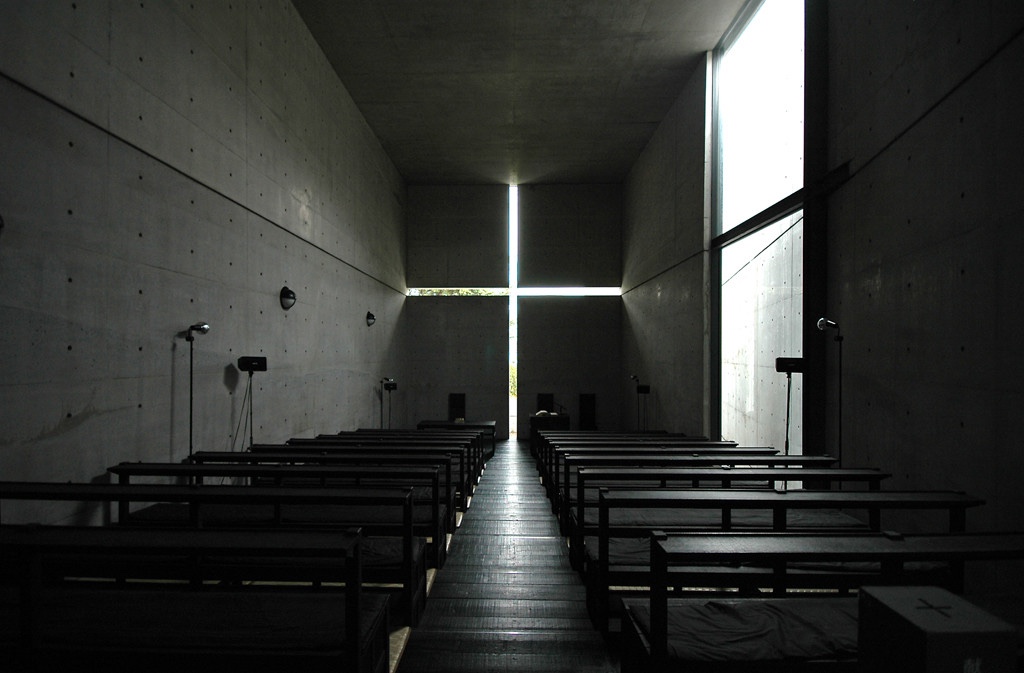 Church of the Light, Ibaraki, Osaka, Japan. Image via ArchDaily.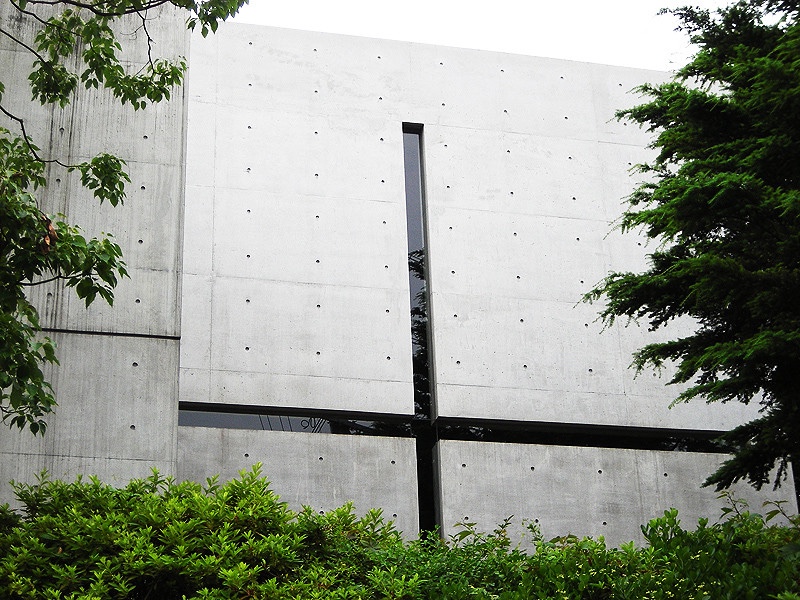 Church of the Light, Ibaraki, Osaka, Japan. Image © Antje Verena via ArchDaily.
An Experiential Approach to Learning
Ando's approach to learning was experientially-based; he studied architecture by visiting buildings in Kyoto and Nara – temples, shrines, and tea houses – and reading books on the subject. Ando ventured on study trips to Europe and the USA, observing and contemplating Western architecture and keeping a detailed sketchbook of his travels (as much an artist as an architect, Ando's sketches and drawings are in constant receipt of praise). Famed architects such as Le Corbusier, Mies van der Rohe, Alvar Aalto, Frank Lloyd Wright and Louis Kahn were significant figures in Ando's learning and development. In 1969, Ando established an architectural studio in his home town of Osaka, so eschewing prevailing thoughts of the time that an office in Tokyo was necessary to running a successful venture.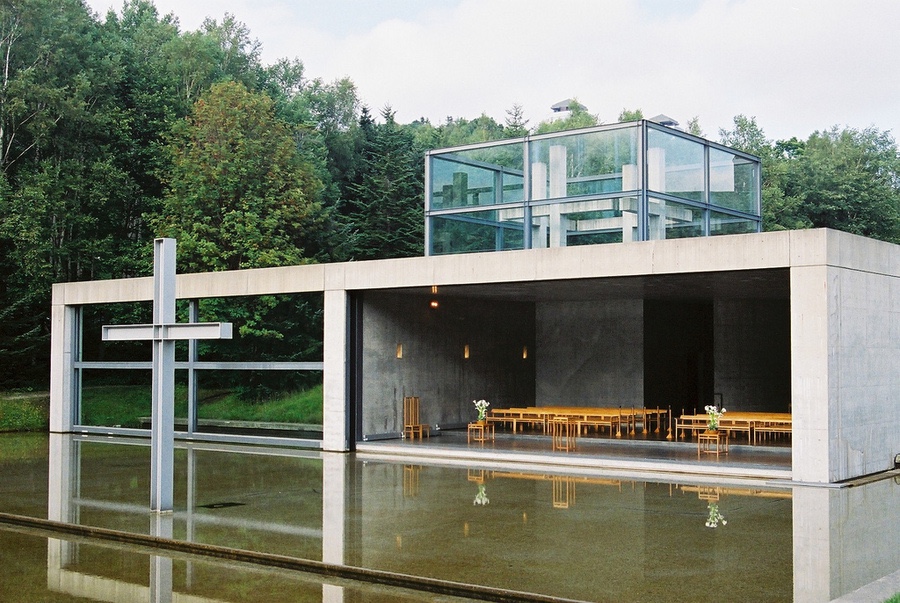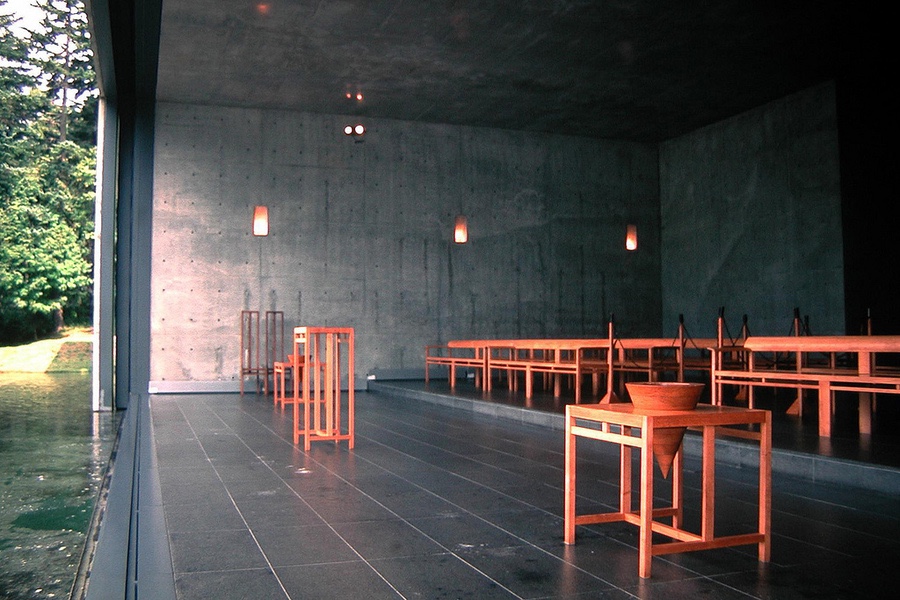 Pictured above: Church on the Water, Hokkaido, Japan. Images © Edgar Yang via Architectuul.
A Study in Concrete
Tadao Ando's work is in the main a study in reinforced concrete (a departure from the Japanese tradition of building with wood). Ando strives to ensure his structures maintain a unity between their physical expression and nature (here, Ando frequently makes reference to light and wind): "The aim of my design is… to impart rich meaning to spaces through natural elements and the many aspects of daily life." (Source: The Pritzker Architecture Prize)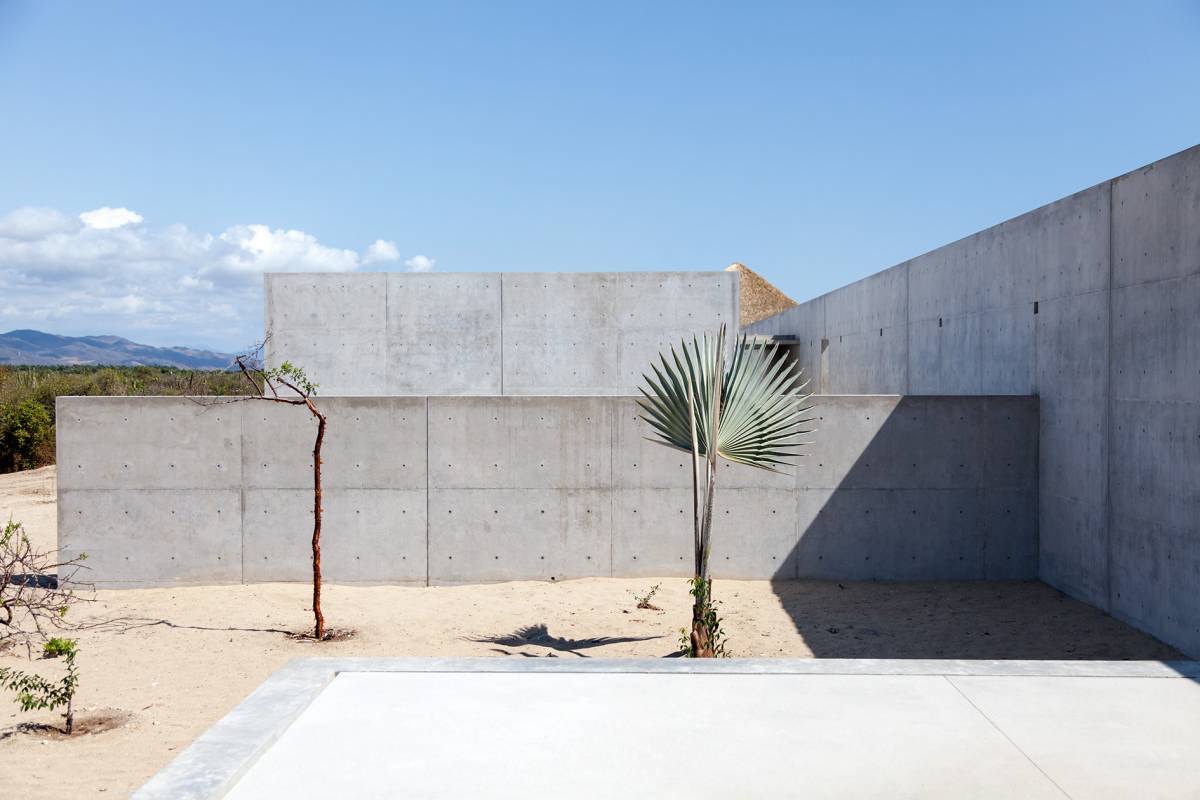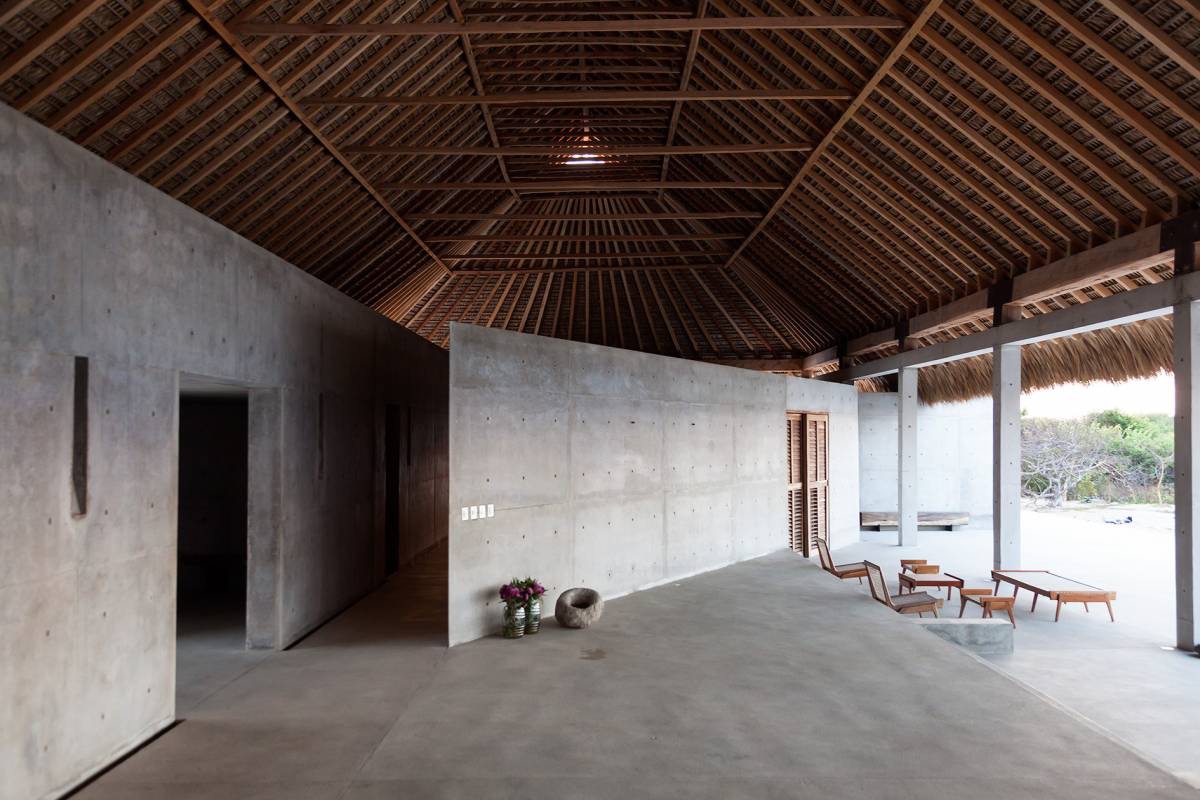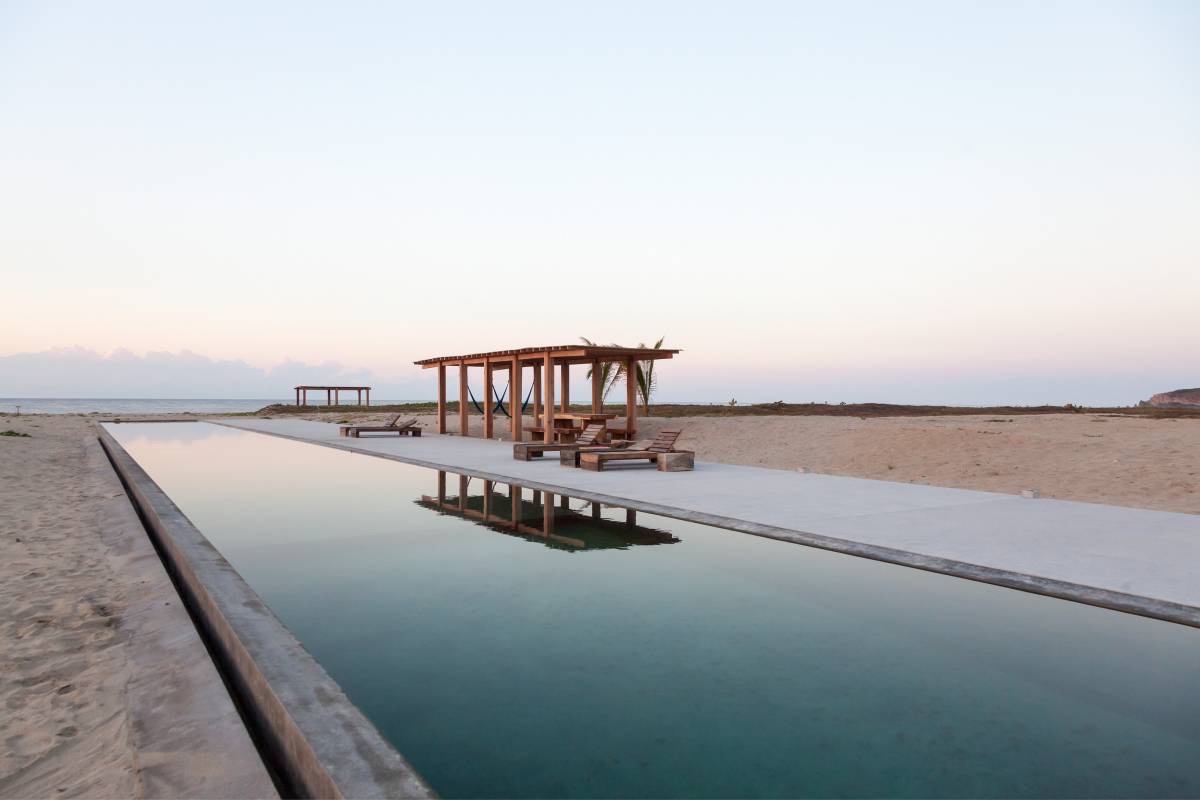 Pictured above: Casa Wabi is an artists' residency on Mexico's Pacific coast. Images by Alejandro Cartagena © Monocle.
Ando's concrete is considered to be "smooth-as-silk". Its quality is greatly enhanced by the wooden form work in which the concrete is cast. Crafted in Japan – a nation with a prodigious carpentry heritage – the wooden form work is exemplary and form moulds are even varnished to ensure a "smooth-as-silk" finish. Evenly spaced holes in the concrete are caused by the bolts used to hold the moulds together. In its finished state, Ando's concrete acts as both structure and surface, with no need to disguise or color its being.
152 Elizabeth Street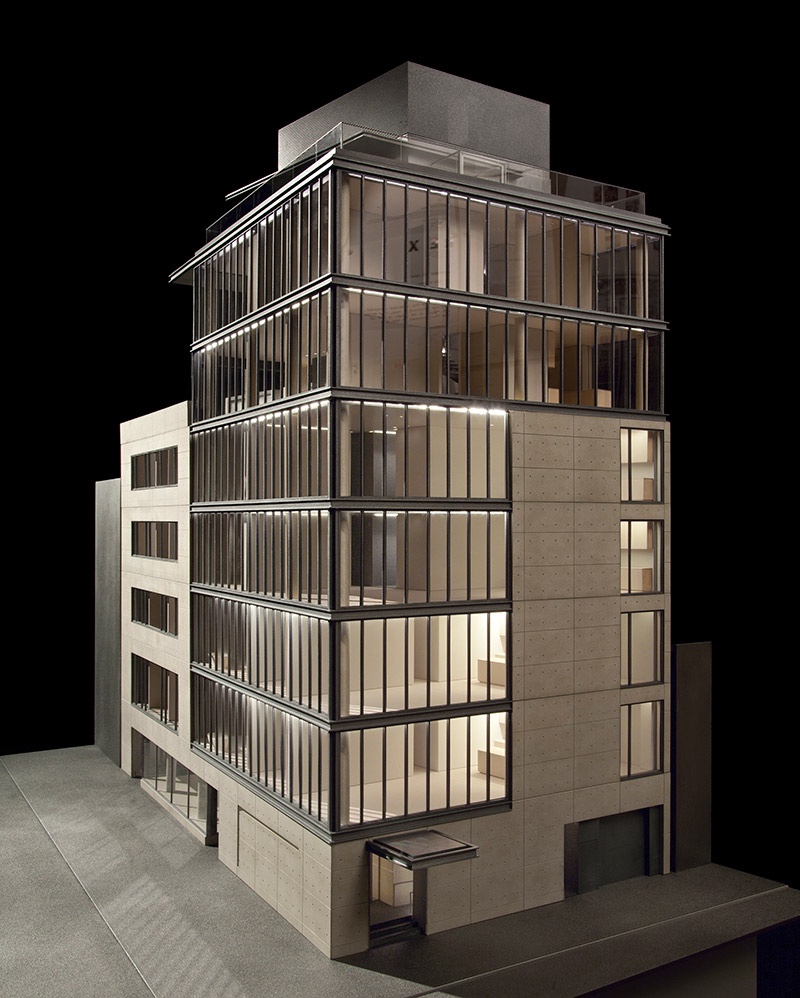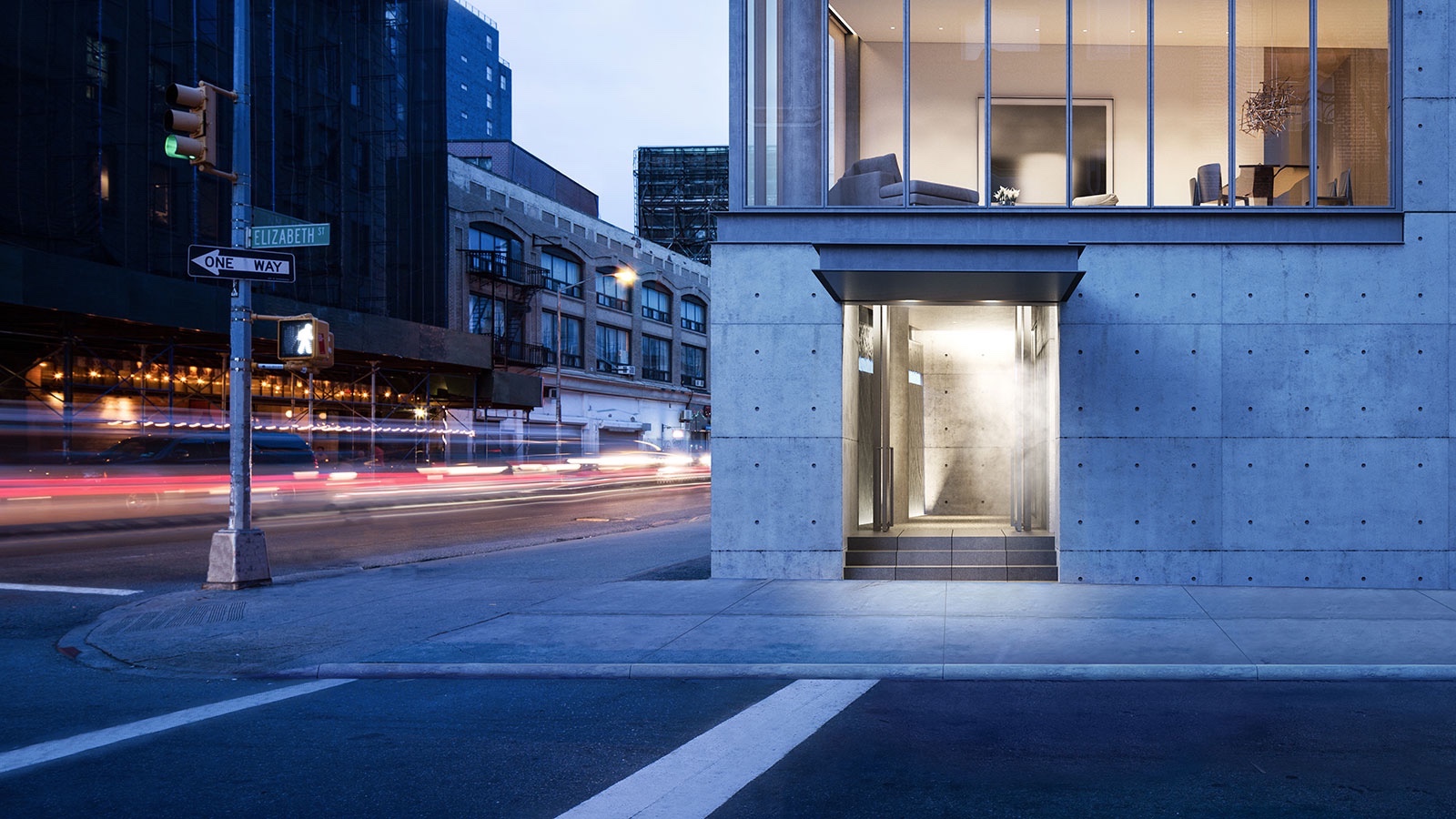 152 Elizabeth Street is Tadao Ando's first New York building (located on Manhattan island). Here, Ando wished to embrace the great Manhattan metropolis and create a sanctuary, a space to which one can retreat and reflect.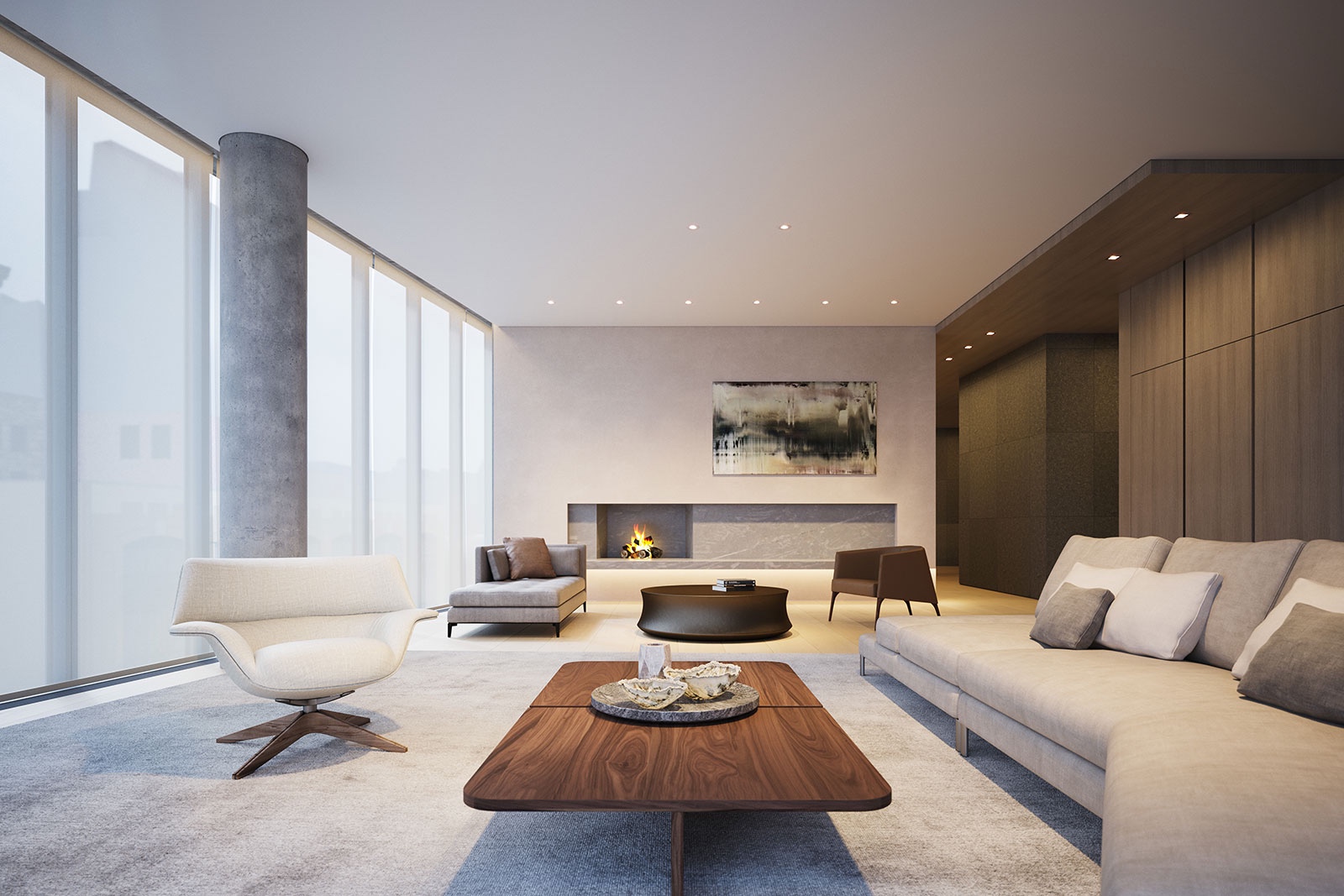 In keeping with his approach to architecture, Ando has worked to ensure that every element of this building – light and shadow, water and greenery, steel and glass – is in harmony. Images © 152 Elizabeth.
International Modernism
Much more than a native Japanese style of architecture, Ando's work is an inherent part of international modernism, where the use of concrete, steel and glass is found in buildings worldwide. Ando's own unique twist is rooted in what he calls 'enclosed Modern Architecture': preserving and restoring the unity between house and nature. His works diligently play with light and shadow, concrete and steel. In addition, underground spaces and the use of stairs are common features in many of Ando's buildings.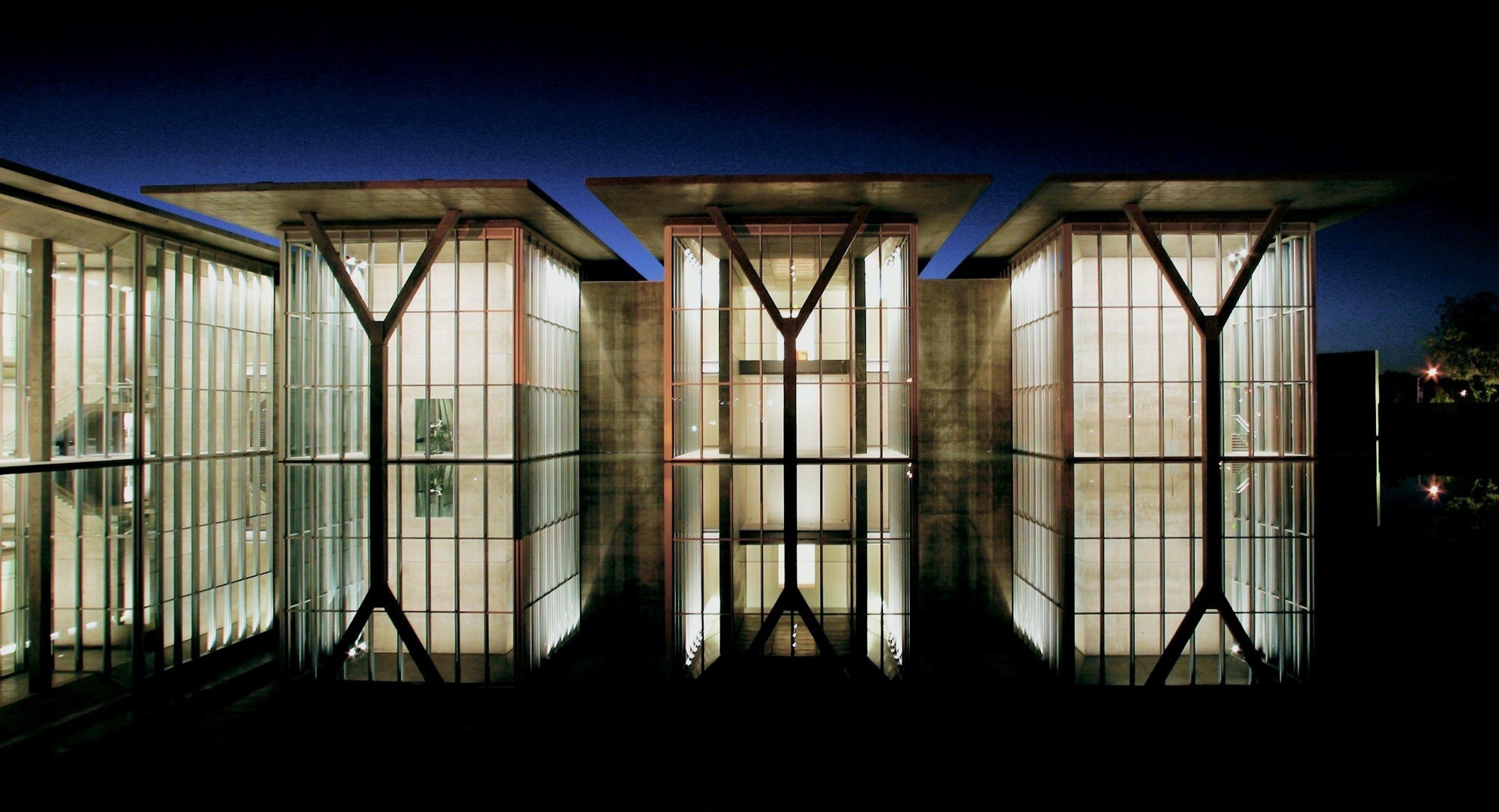 Modern Art Museum of Fort Worth, Fort Worth Texas. Image © Liao Yusheng via ArchDaily.
Clark Art Institute, Williamstown, Massachusetts, USA. Image © Jeff Goldberg – ESTO via ArchDaily.
Architectural Honours
Ando is the recipient of many architectural honors, notably the Pritzker Architecture Prize awarded in 1995 and most recently the 2016 Isamu Noguchi Award (alongside artist Elyn Zimmerman). The Isamu Noguchi Award is given to those individuals sharing American artist and landscape architect Isamu Noguchi's "spirit of innovation, global consciousness, and East-West exchange." Ando's "minimalist approach, sensitivity to light, [the] incorporation of natural elements [and his] unparalleled work with concrete", embody many of the principles embraced by Noguchi. (Source: ArchDaily)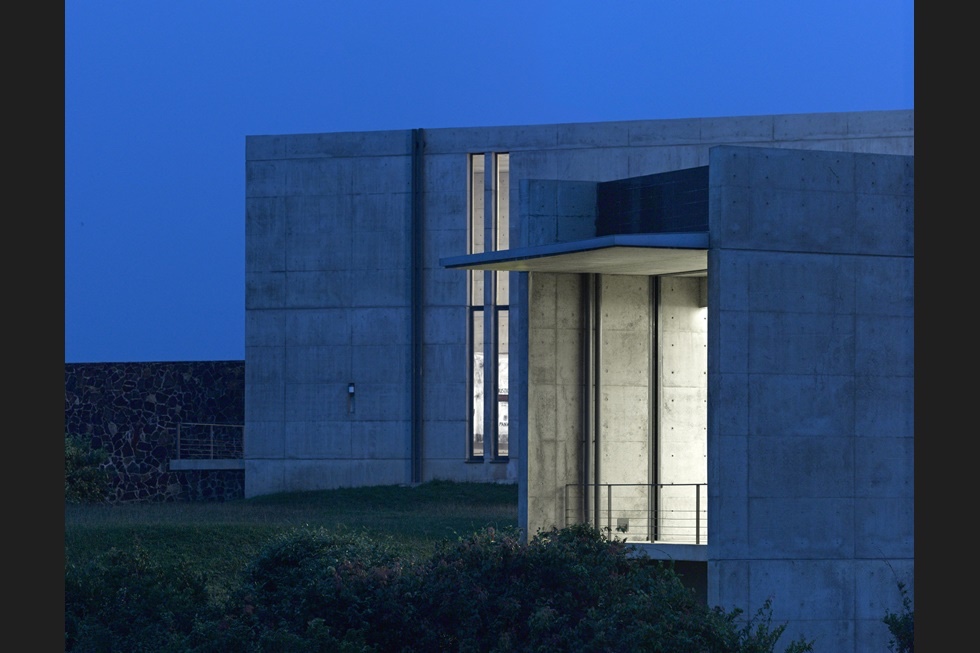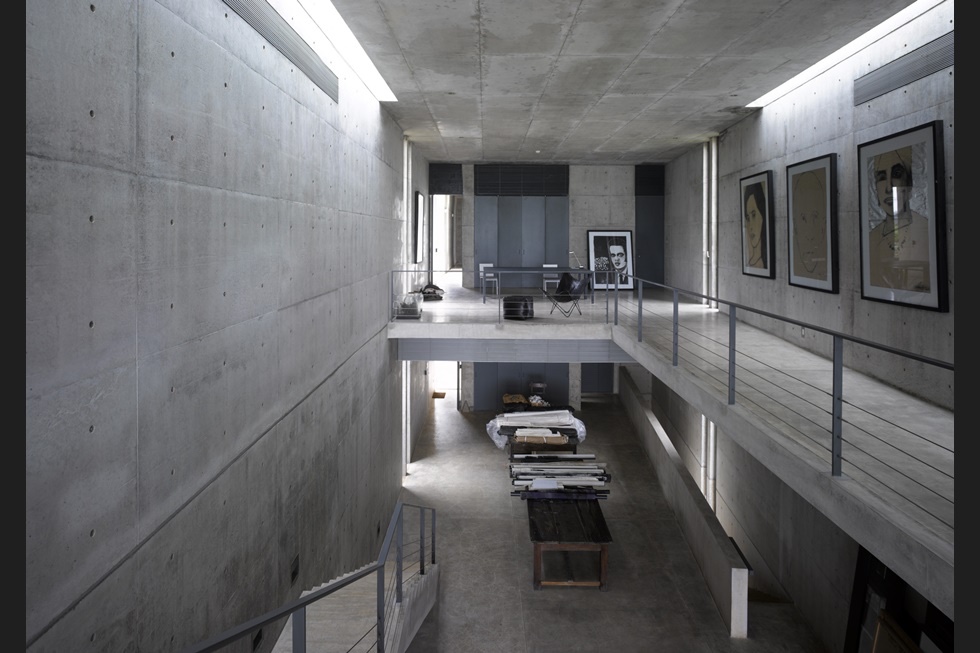 Pringiers House, Mirissa, Sri Lanka. Images by Edmund Sumner via The Architectural Review.
The Dream Chair
Worthy of note and a beautiful part of Ando's legacy is his 2013 collaboration with revered Danish furniture maker Carl Hansen & Søn. Here, Ando imagined and designed the Dream Chair, an architecturally sculptural furniture opus.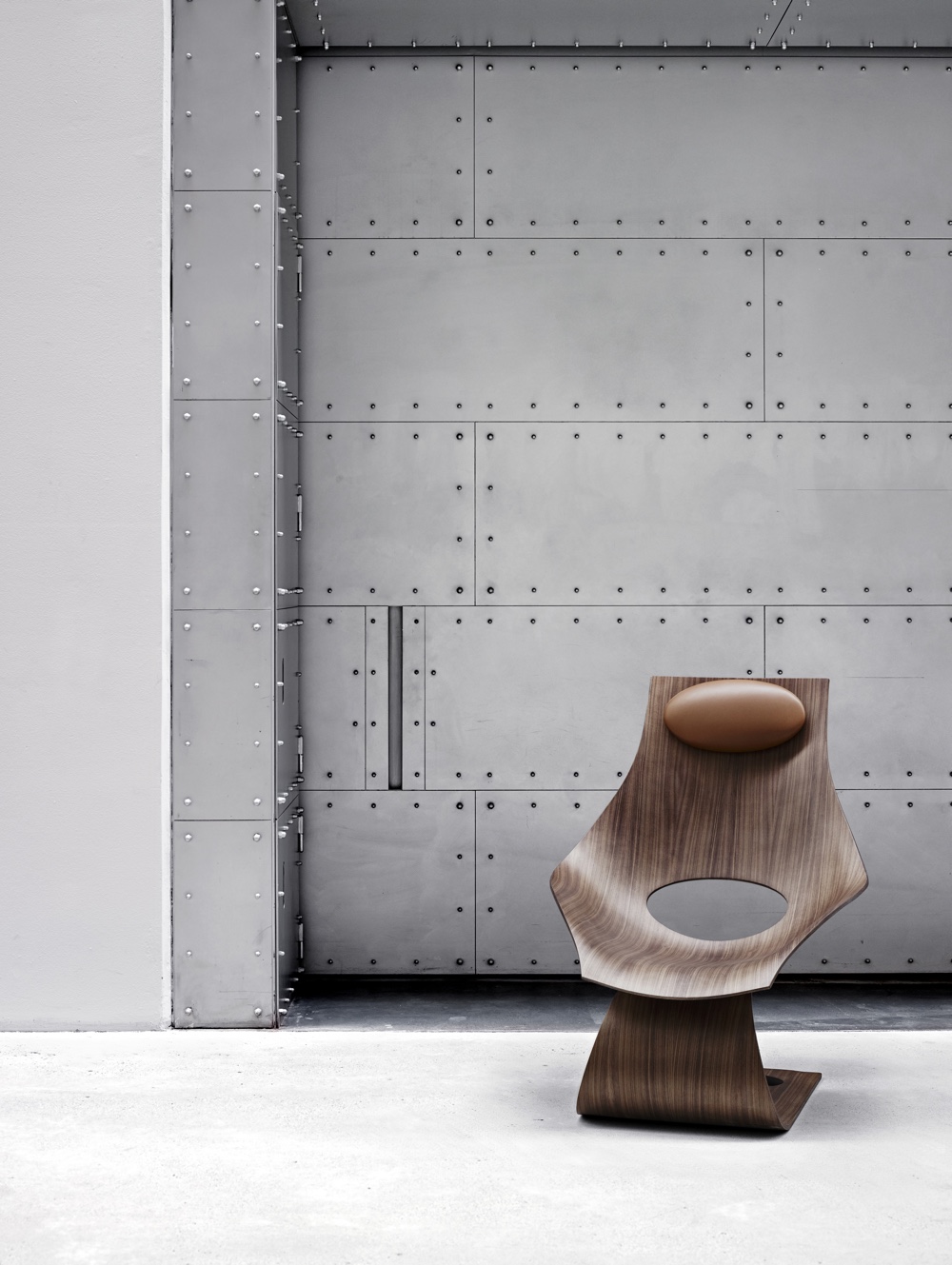 The Dream Chair embodies both Danish craftsmanship and Japanese design tradition. Ando developed the chair by employing a similar approach to the one he applies in architecture. Where Ando typically manipulates concrete to create buildings and spaces, he chose to work wholly with plywood in creating the Dream Chair. The chair is made using three-dimensional plywood, its curvature pushed to an extreme level, thus producing a distinguished chair form.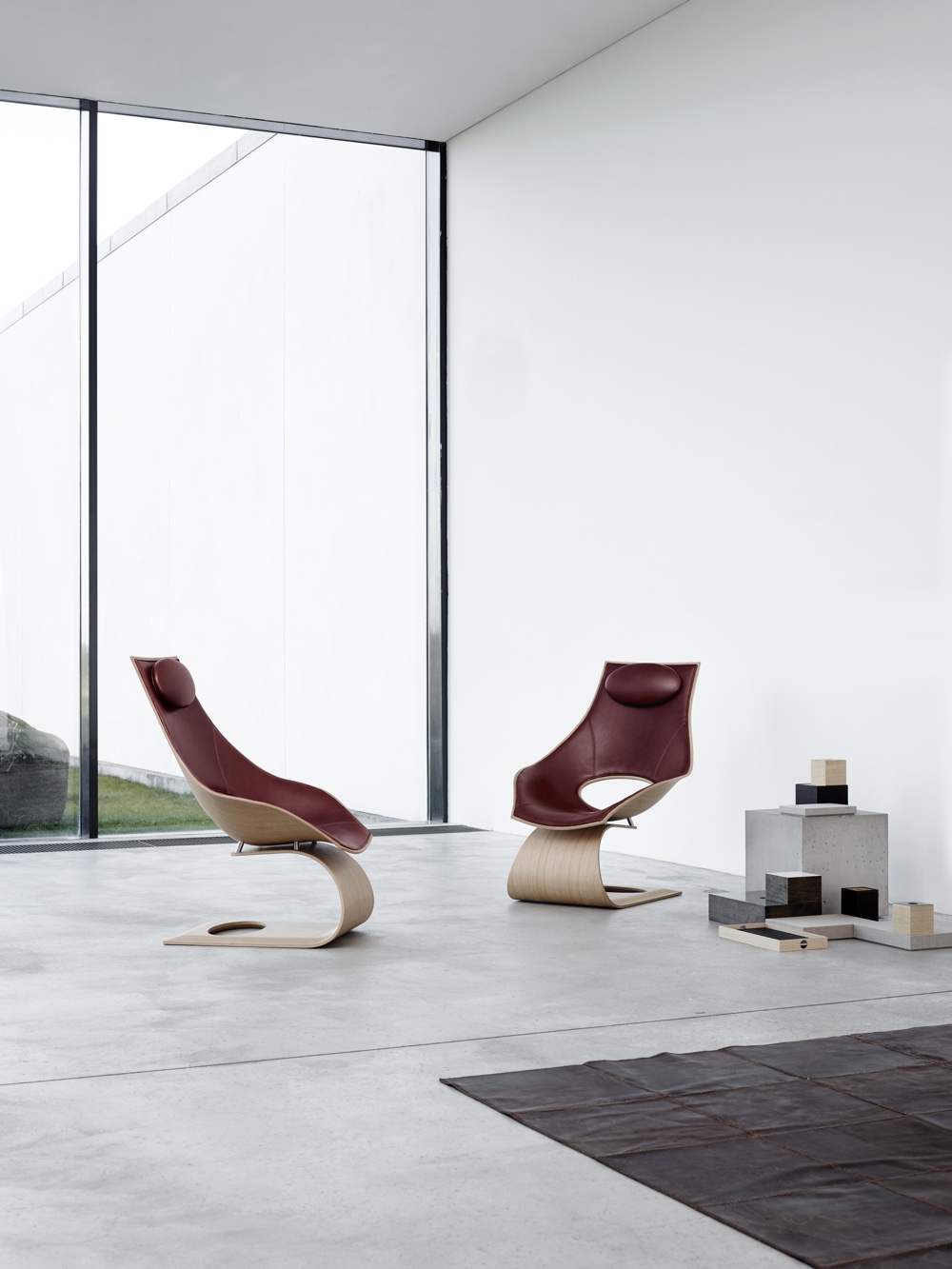 Ando believes that a product should be made solely from one material, so conserving resources and minimizing environmental impact. His work often complements Nordic design, and Ando holds an especially high regard for lauded Danish designer Hans J. Wegner. The Dream Chair is Tadao Ando's tribute to Wegner, a designer who himself fervently explored the structural possibilities of materials.
Images © Carl Hansen & Søn.
"The Box That Provokes"
It is Ando's wish that his architectural forms should provide an immersive physical experience. He has described architecture as "the box that provokes" and believes that architecture can, even in a small way, direct the manner in which people lead their lives.
Bibliography:
The Pritzker Architecture Prize. (2016) Tadao Ando, 1995, Laureate Biography. [Online] Available from: http://www.pritzkerprize.com. [Accessed: 1st February 2016].