The Peak is a tiny home designed for NestdTM by Grimshaw that combines modularity with sustainability and design style to offer a tiny home that has it all. This ultra-small home in metal and wood has just 35.2 square meters of footprint and yet offers everything that a normal house with much larger footprint delivers. The idea behind the design of The Peak is to make housing much more affordable, elegant and planet-friendly. Its unassuming form feels modern and slim and yet with an angular roof that can maximize solar energy with the addition of photovoltaic panels and large glass panels that connect it to the outdoor world, this is tiny dwelling that has it all!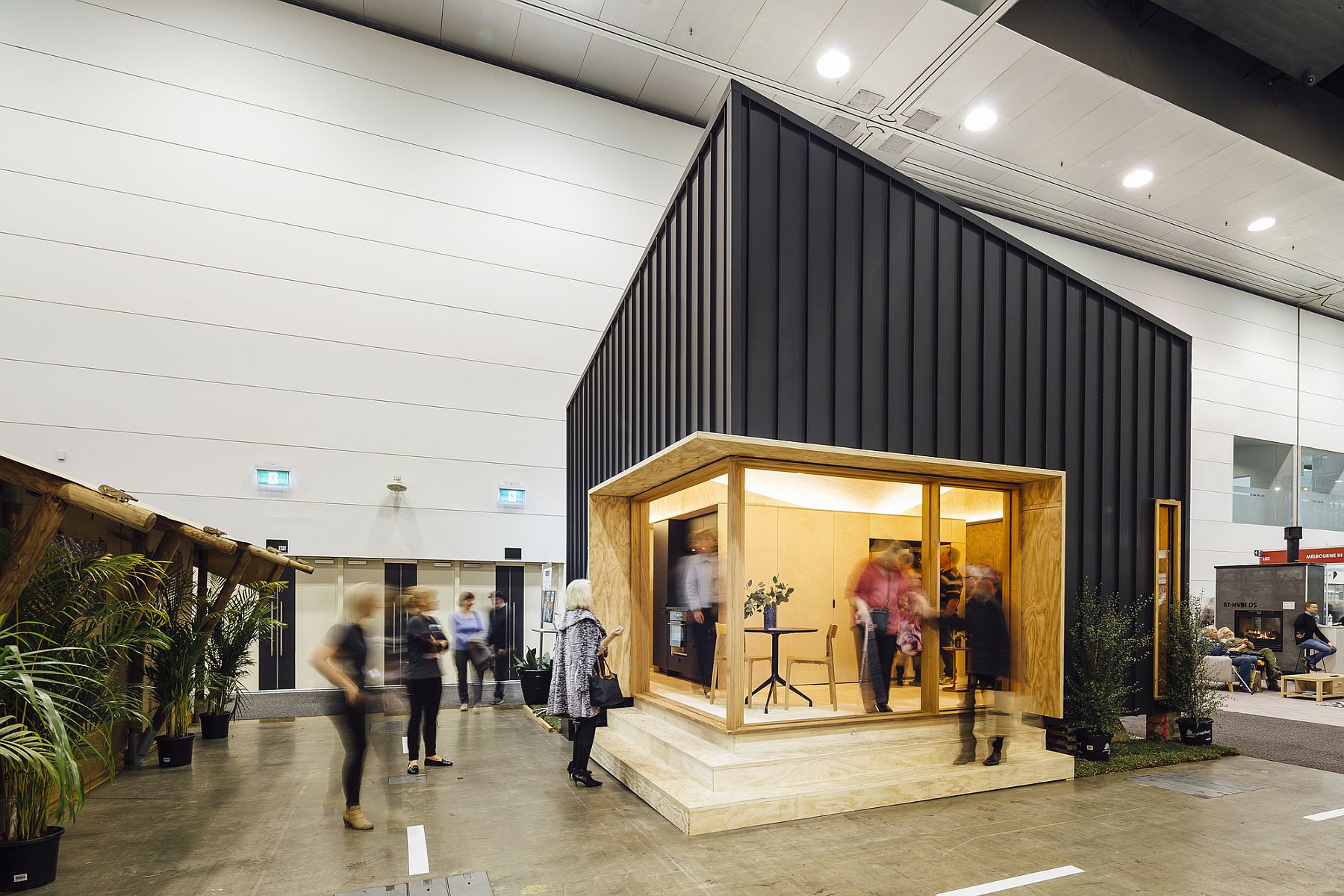 At the heart of this amazing tiny home is a central block that contains the kitchen, bathroom, laundry, bedroom along with the small living area. It is this block that serves all your needs while the space around it can be used in multiple ways to create different living environments. Storage components in different sections of the home allow you to tuck away all your groceries and the entire wardrobe with ease.
On the inside it is timber that holds sway with the exterior being clad in metallic panels, giving the Peak plenty of visual and textural contrast. Corner cutout that connects the interior with the landscape outside completes a dashing tiny house that is easy on your pocket and the planet. And yes, before you wonder how, all the profits made from selling these homes would be used for kids' charitable work. [Photography: Michael Kai]
RELATED: Digital Detox: Eco-Friendly Off-Grid Tiny House that is Incredibly Adaptable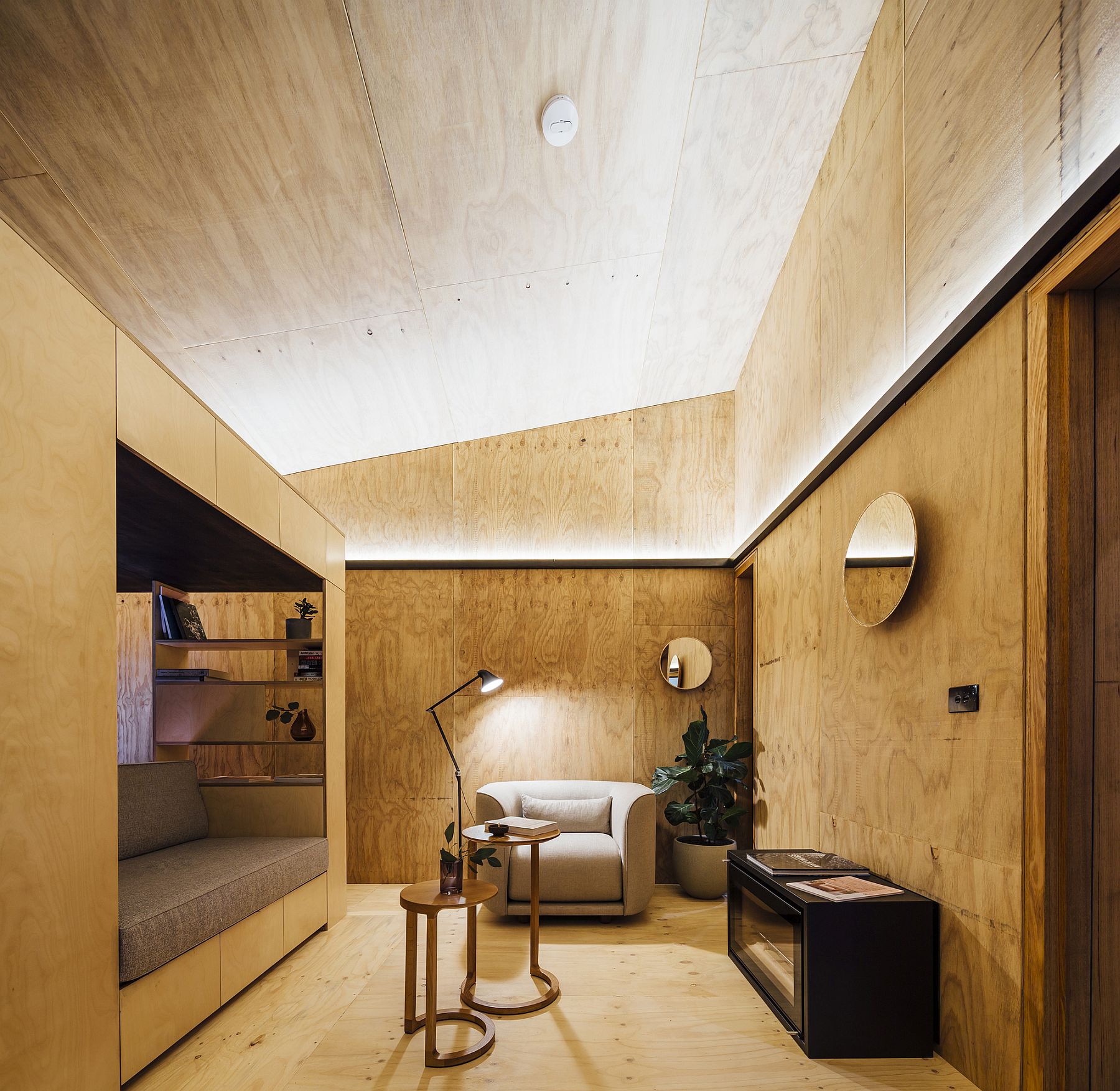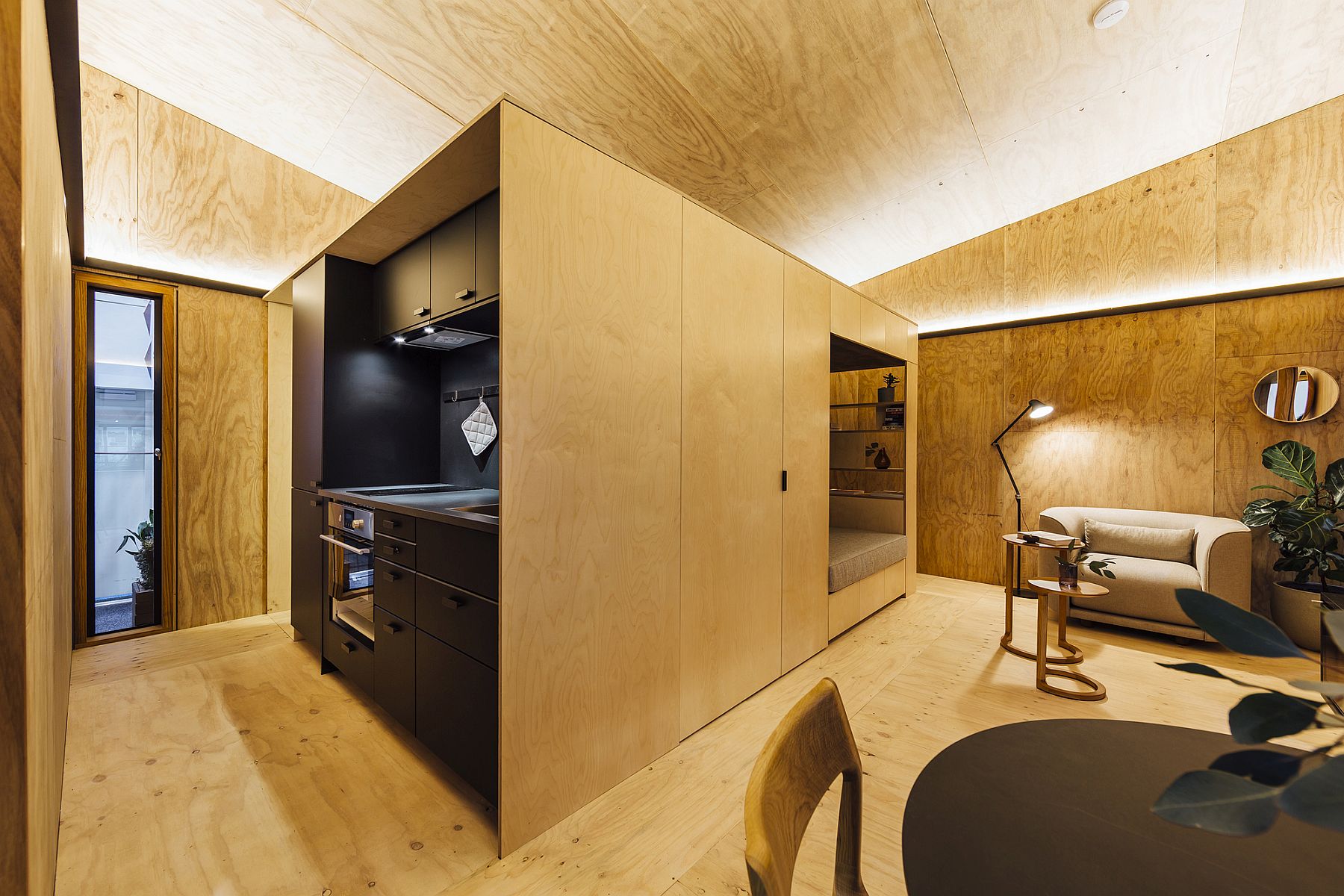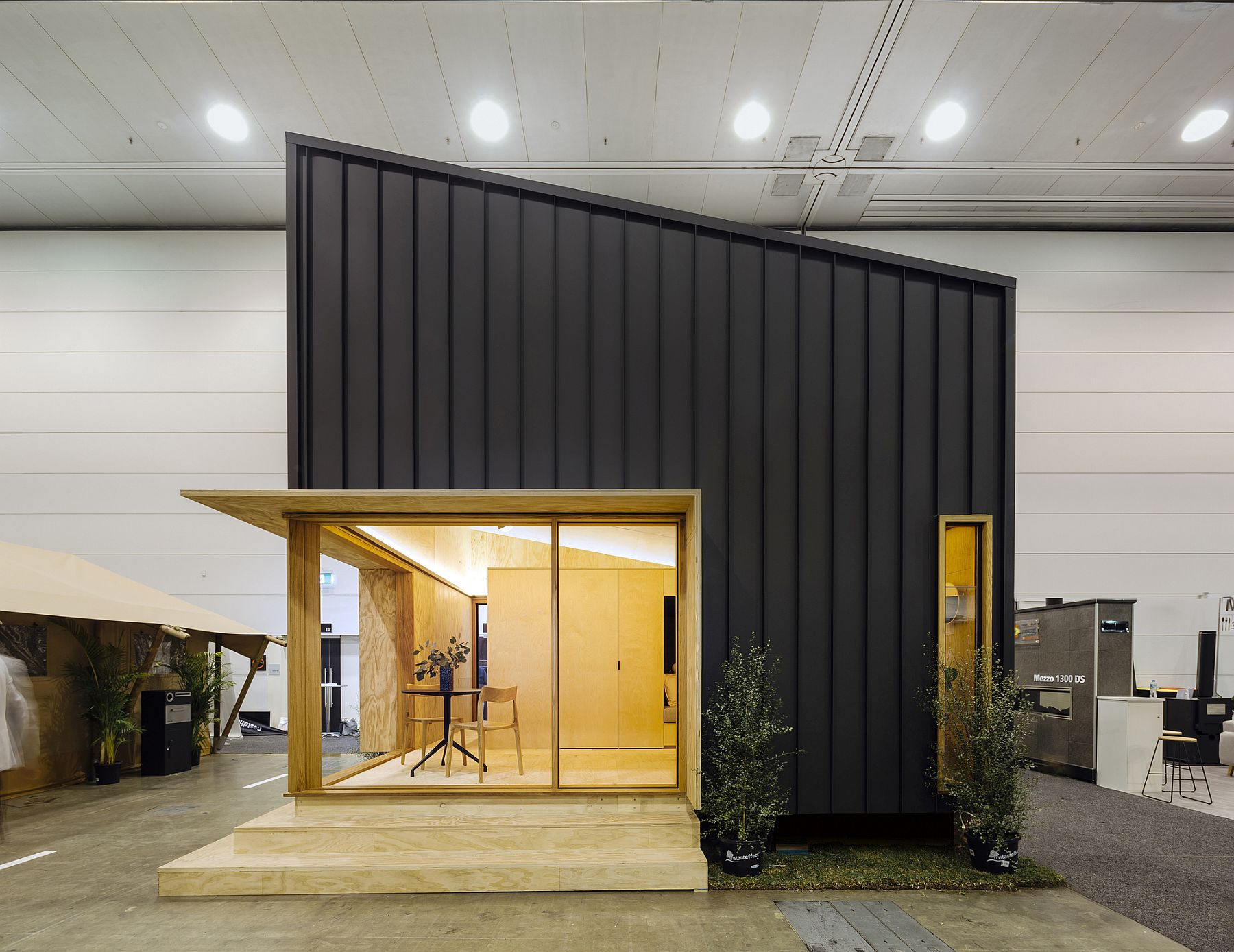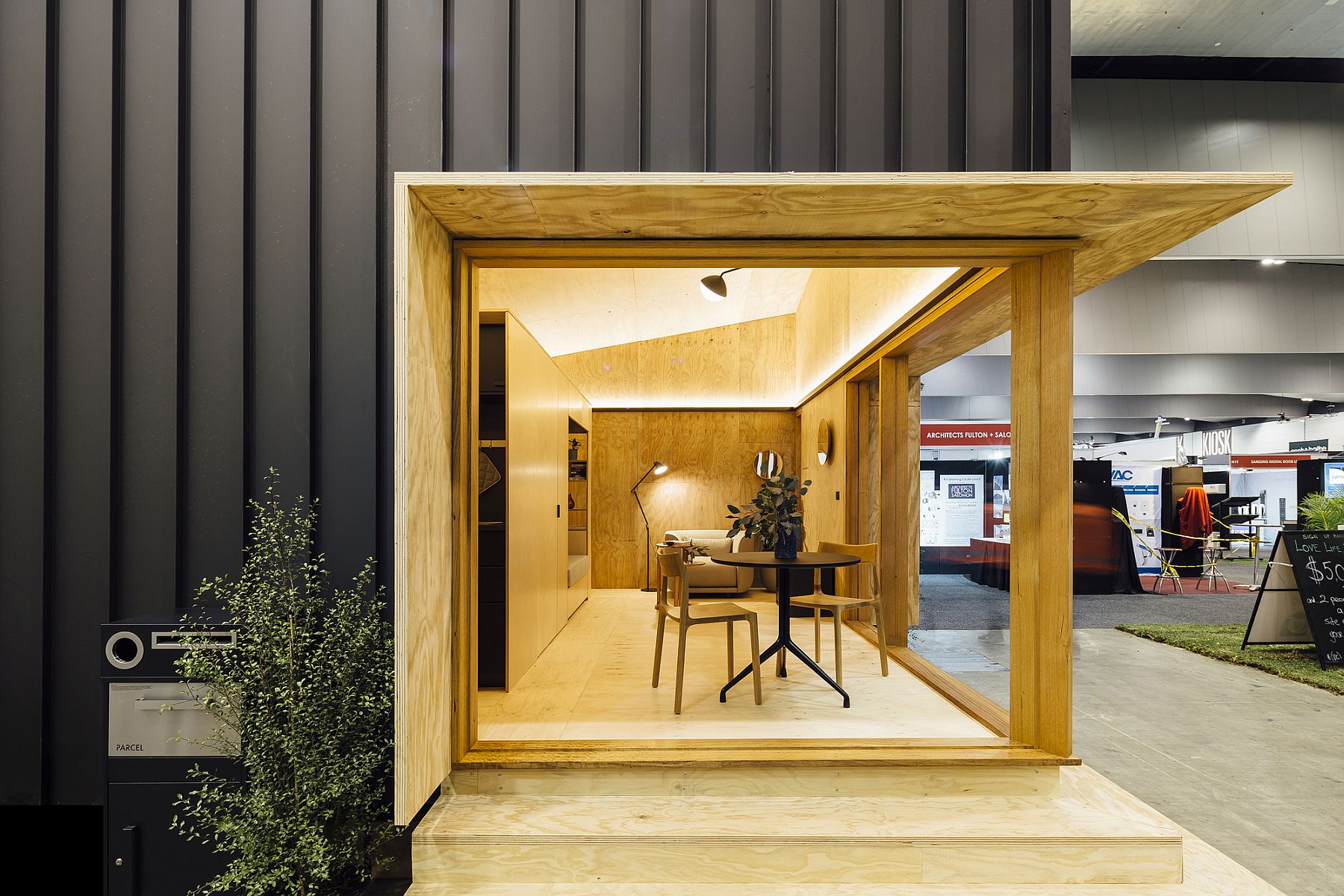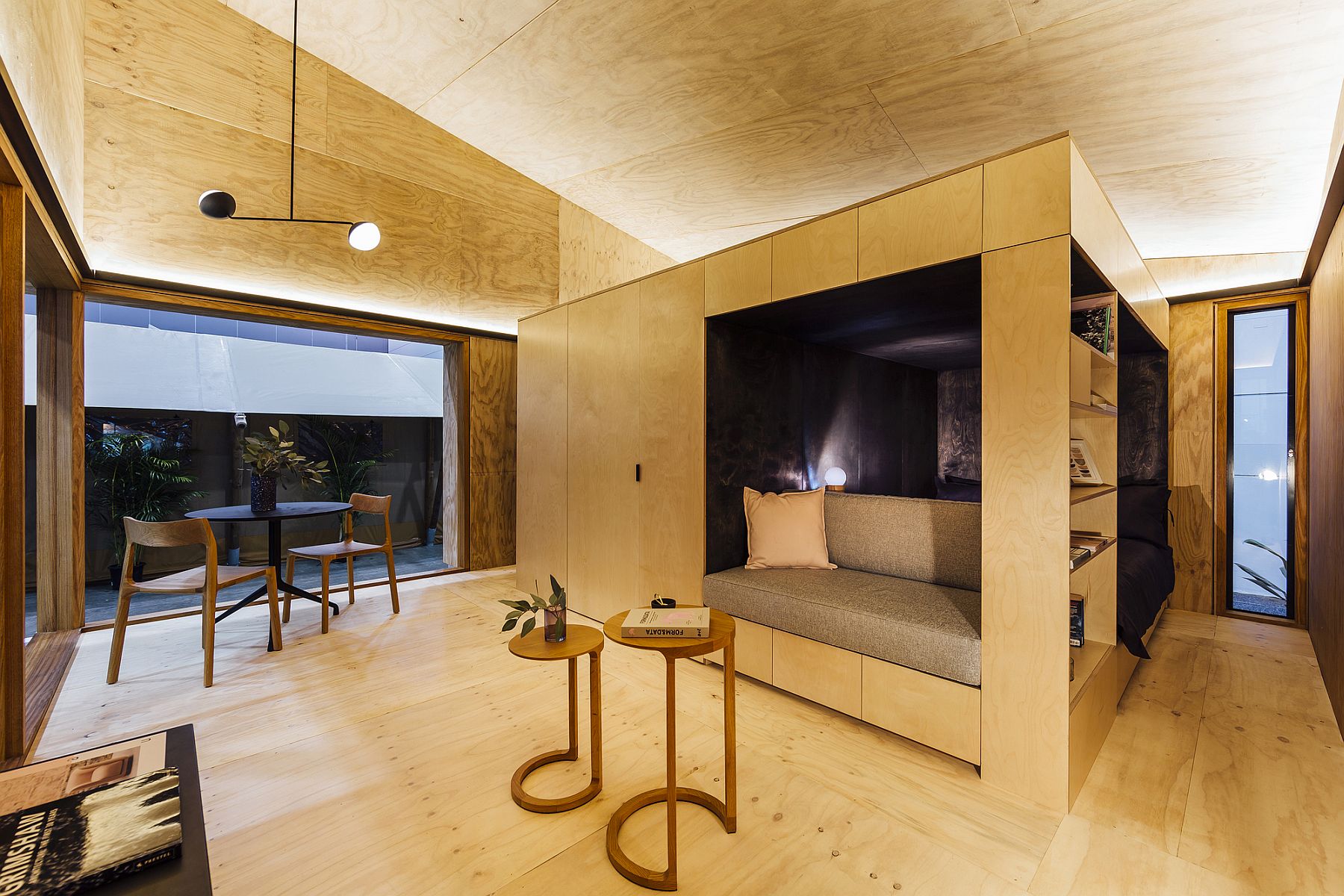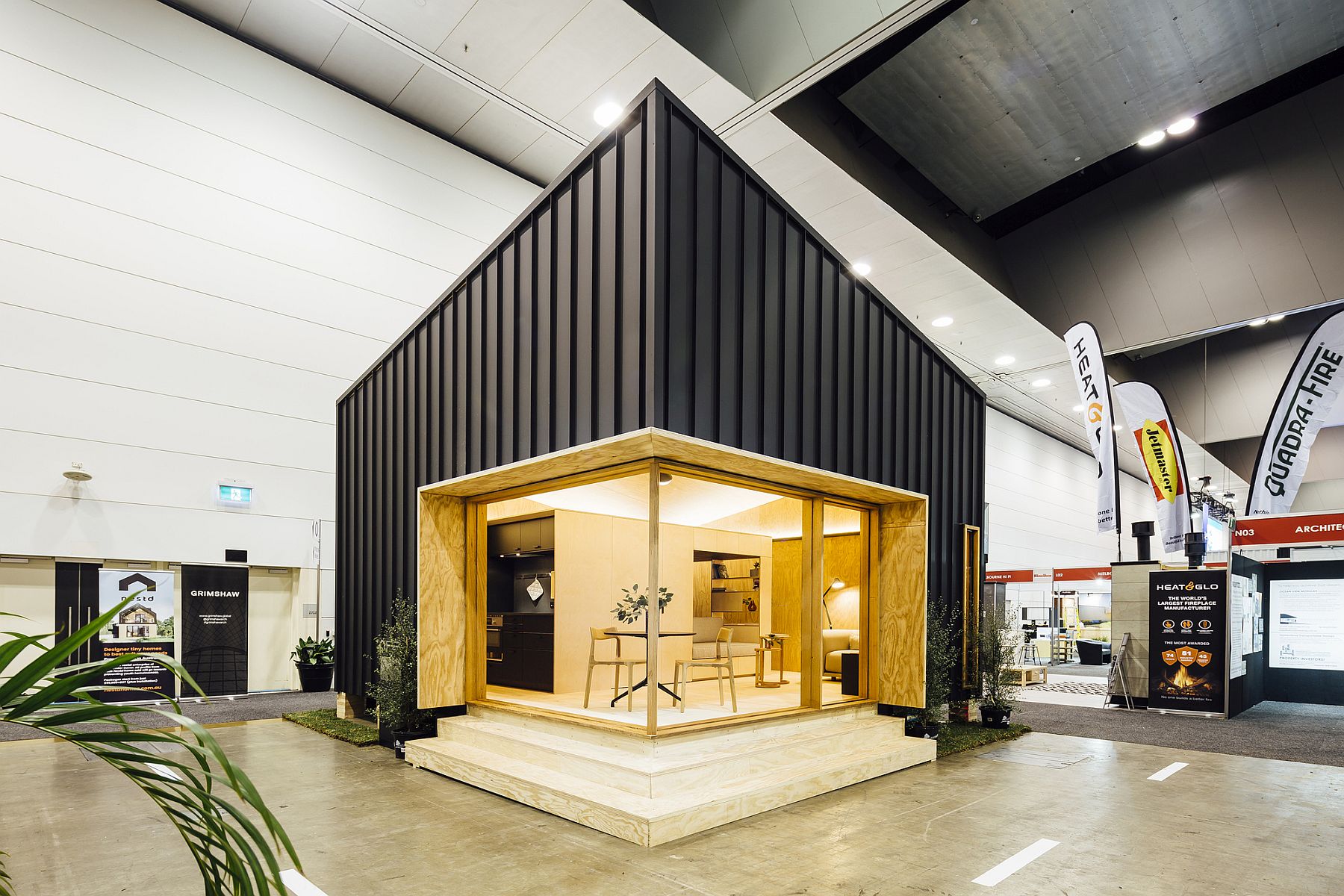 100% of the profit from every home sold by NestdTM is directed back into Kids Under Cover's charitable work, which Grimshaw first supported with MySpace, a cubby house the practice designed and built for the organisation's 2017 Cubby House Challenge.
RELATED: Sustainable, Light-Filled Transformation of Heritage Terrace House