Giving a heritage house a modern facelift is a task that demands both considerable care and ingenuity. On one hand, the street façade of these timeless homes needs to be preserved and enhanced while the interior demands a complete transformation, one which ushers in freshness and practicality. Beyond House is one such altered terrace house in the Northcote suburb of Melbourne that relies on passive and active sustainable features along with a new studio space that leads to the open wooden deck on the top level. Designed by Ben Callery Architects, the new interior relies on a double height central void and a light-filled living area for its fresh, modern look even as views of Rucker's Hill grace almost every room of the home.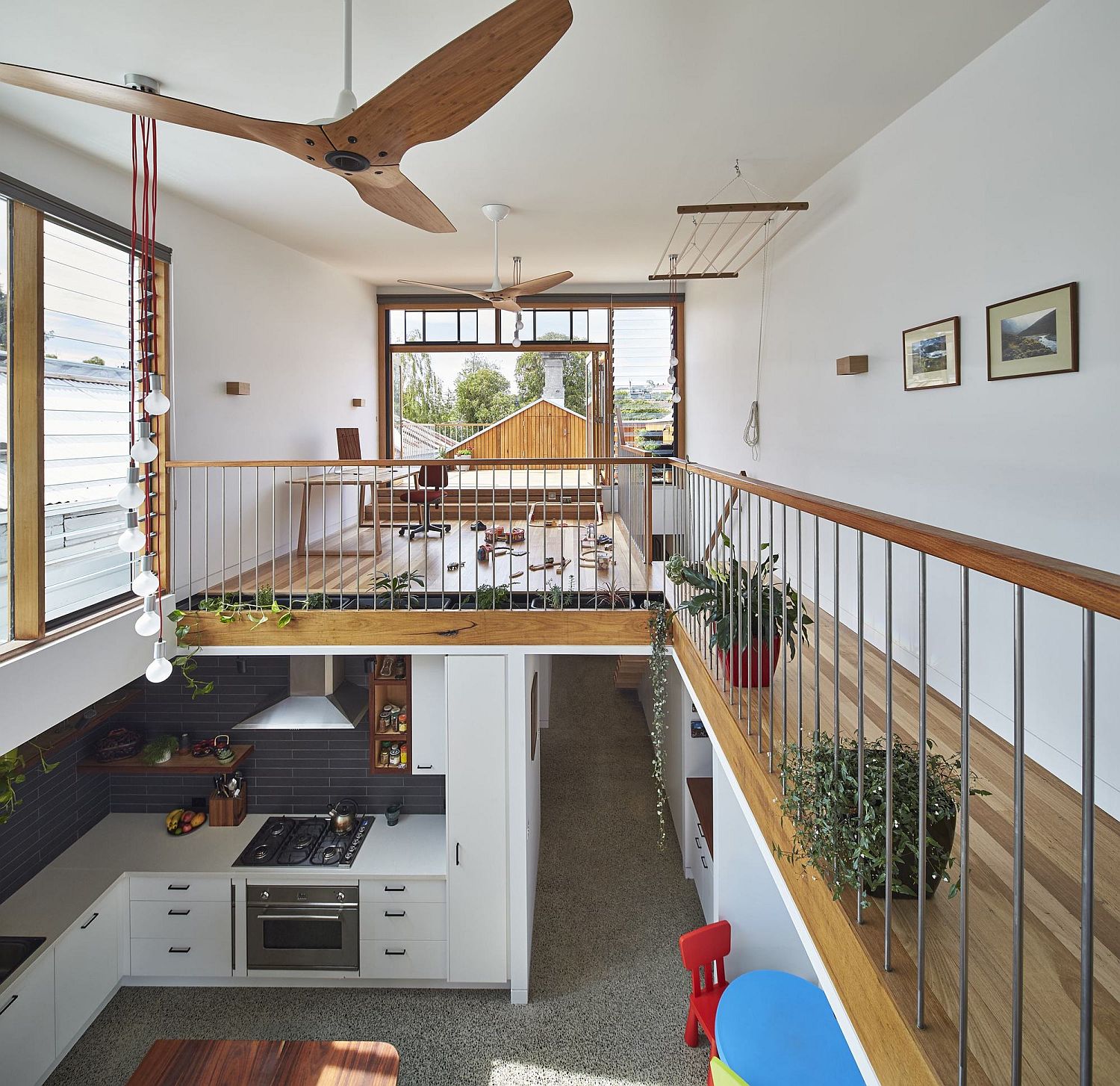 Sustainability and energy-saving features are a key aspect of the renovation with solar panels, rainwater collection system, adjustable external louvres and smart home automation systems creating a 'greener and cleaner' residence. On the passive side of things, you have smart orientation that heats and cools the house in a natural fashion, a roof deck and upper level, multi-purpose studio that brings in plenty of natural light and a small garden that allows the homeowners create their own urban oasis. Recycled materials, a fabulous kitchen with a dark backdrop and modern décor make sure that this once dreary and aging house now has a vibrant, contemporary vibe. [Photography: Peter Bennetts]
RELATED: Big Little House: Classic and Contemporary Entwined with Light-Filled Functionality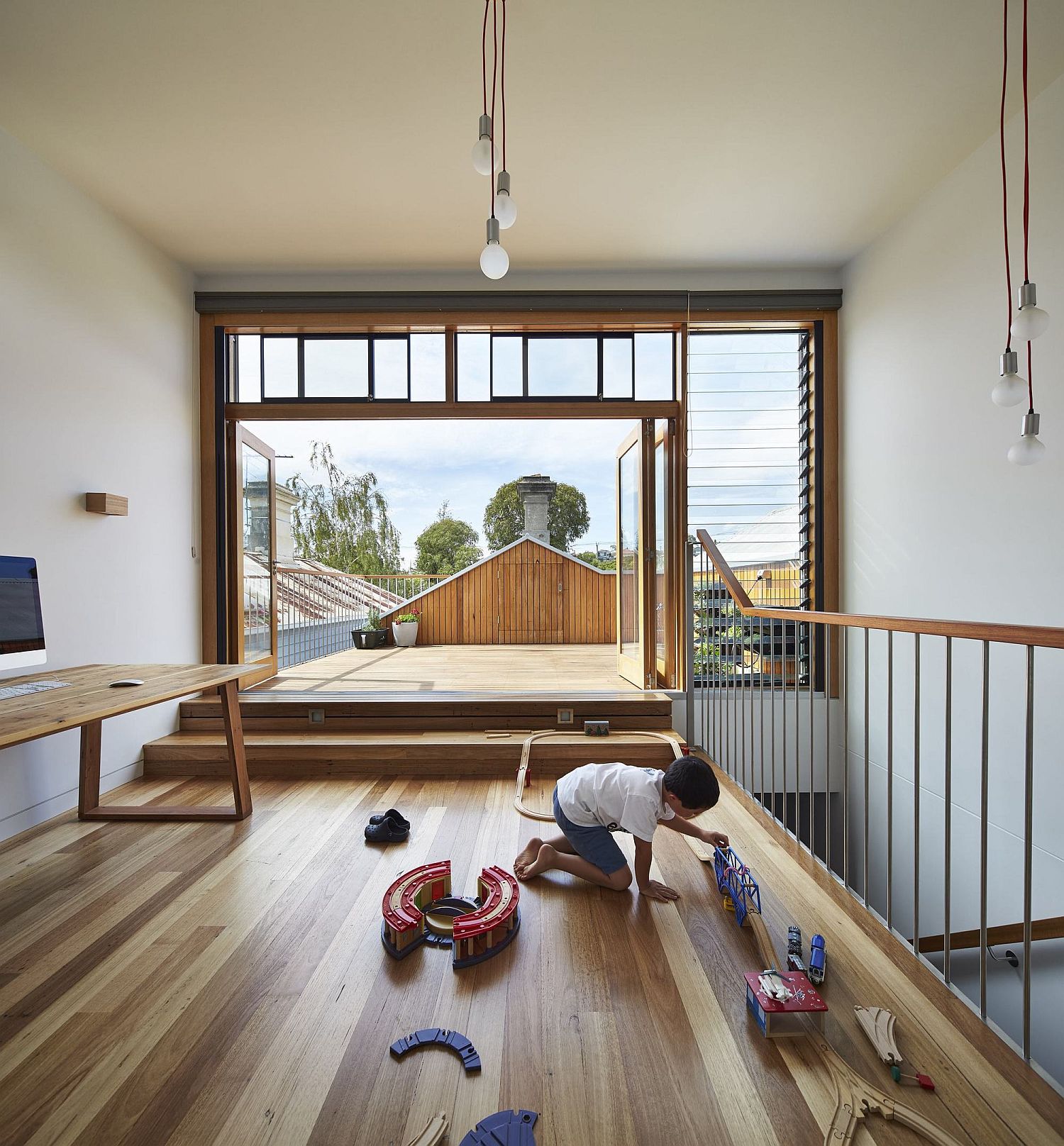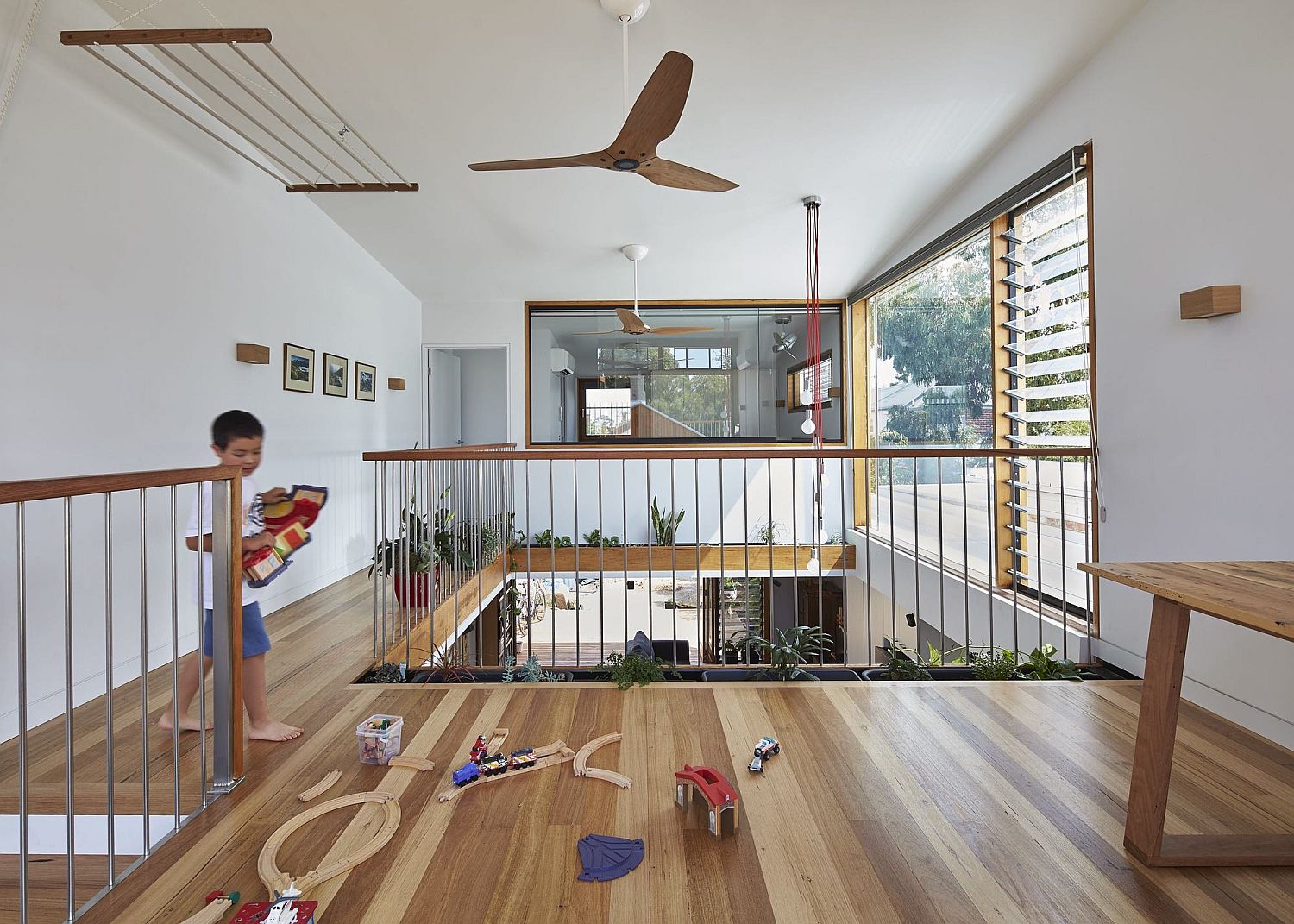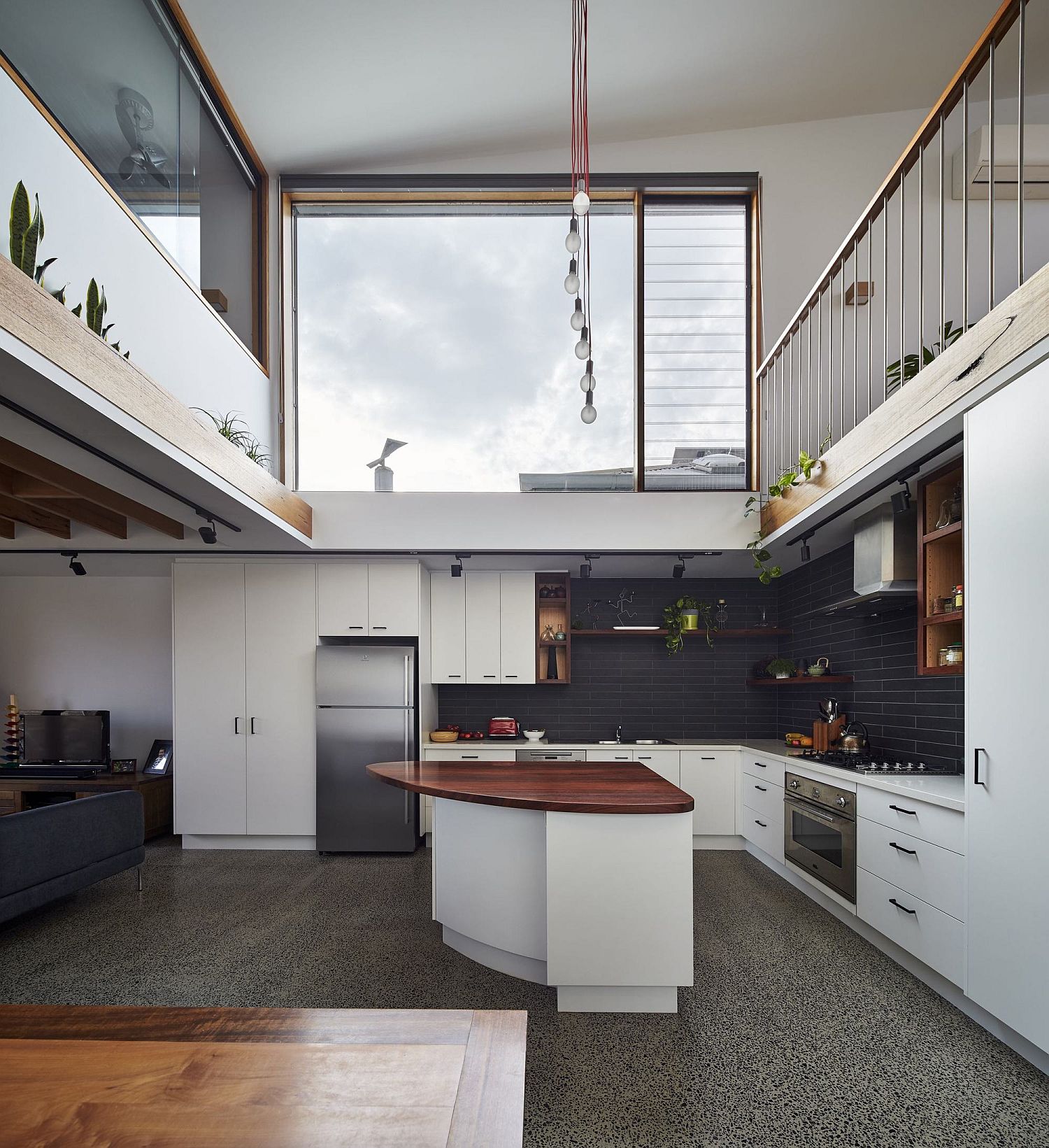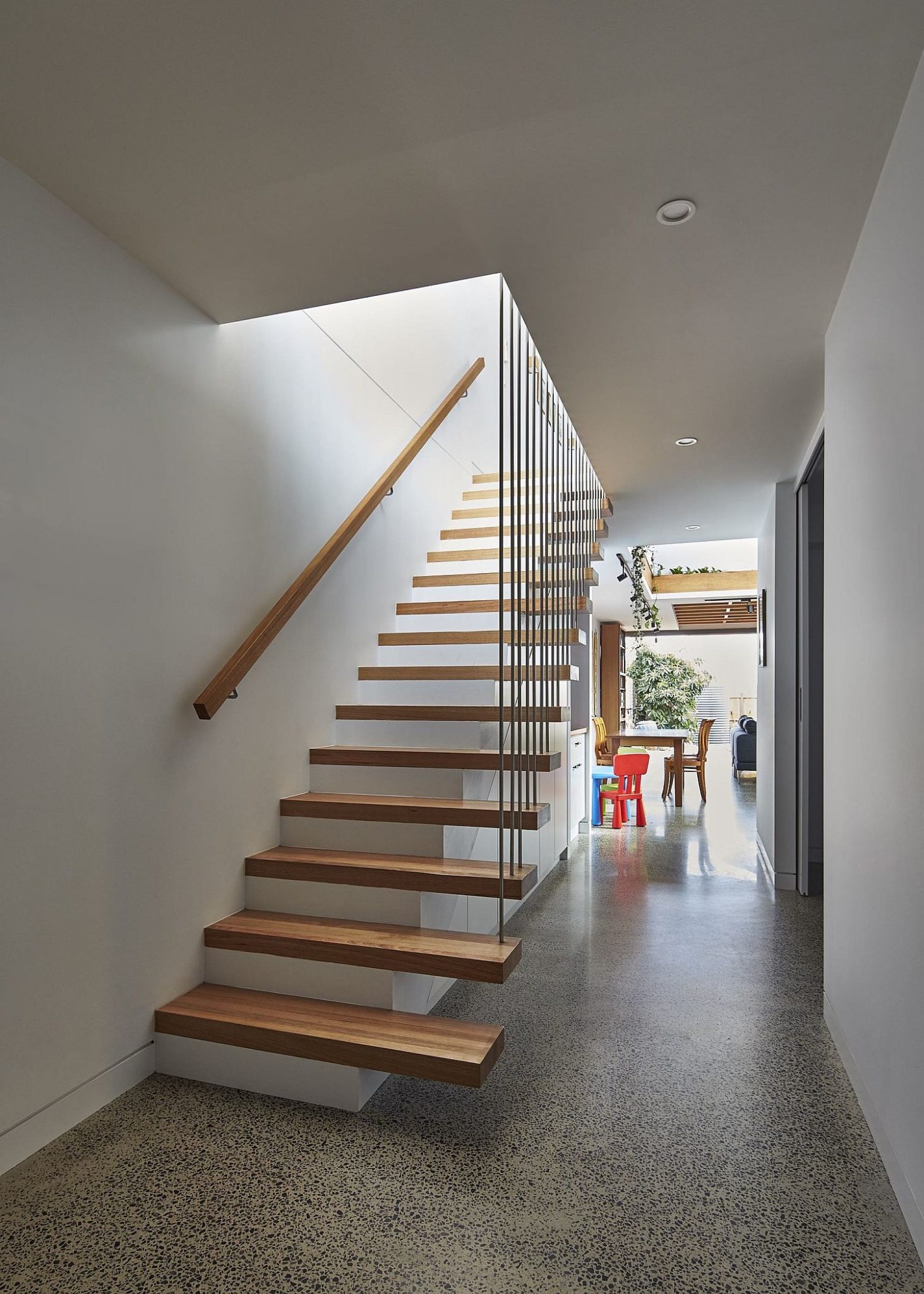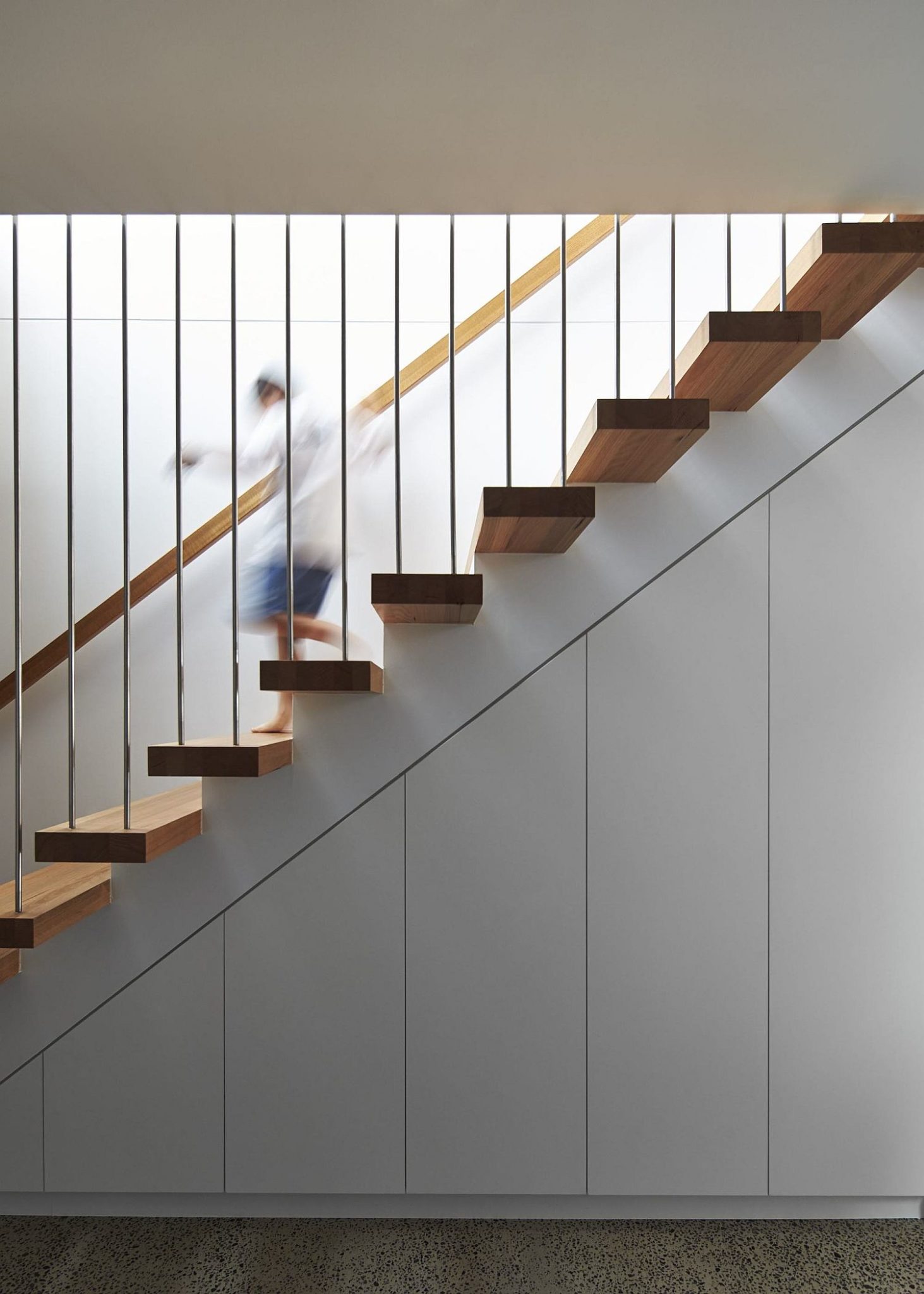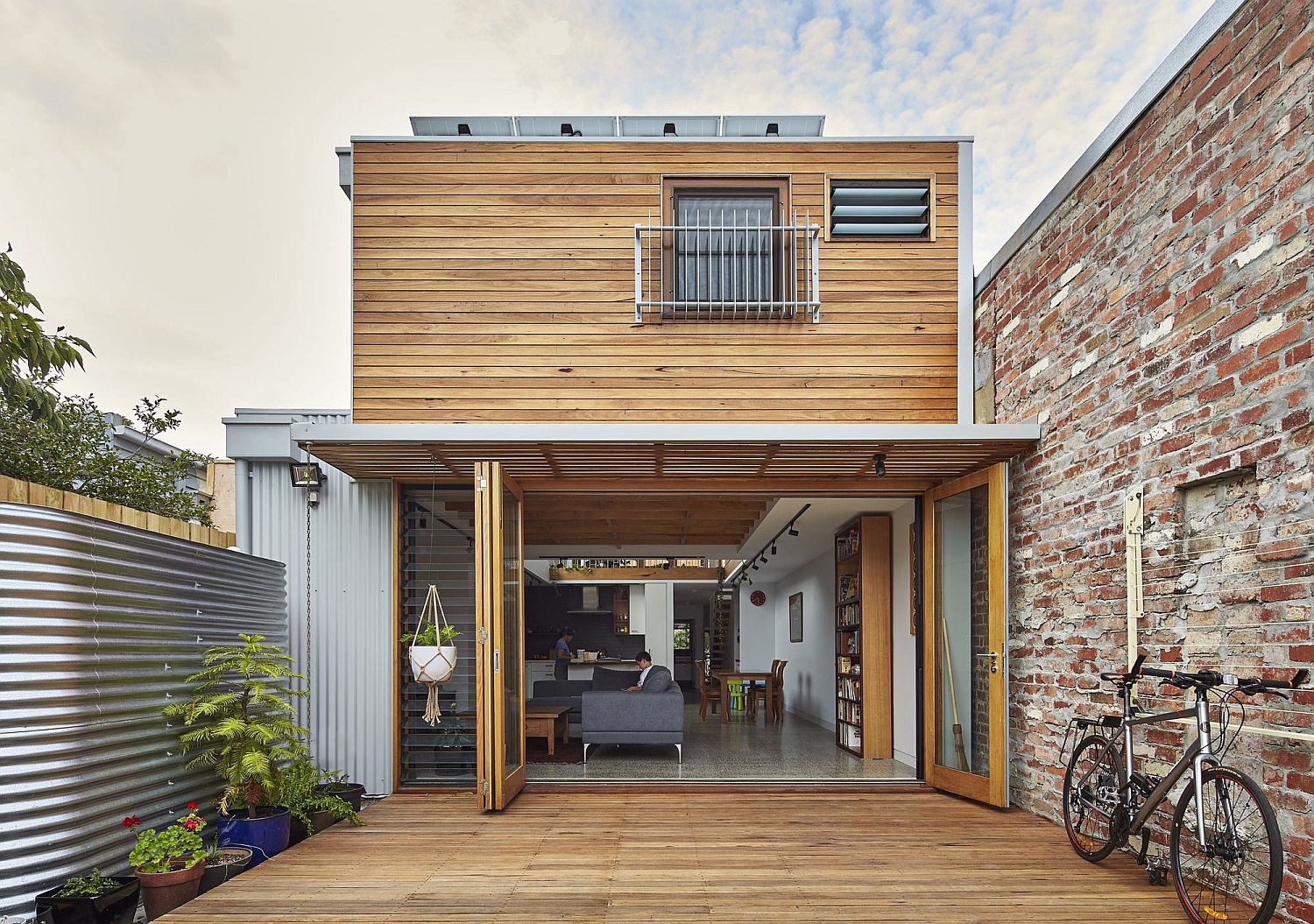 We looked beyond the site constraints and beyond the typical spatial boundaries within a terrace house's rooms and levels. Through the insertion of central void, adjacent to a multi-purpose studio space that opens onto a roof deck, the occupants engage with the world beyond – the sun, breezes, sky and trees. Internal planters and many carefully placed openable external windows bring the external environment in
RELATED: Stylish Sydney House Gets A Sustainable And Energy-Efficient Extension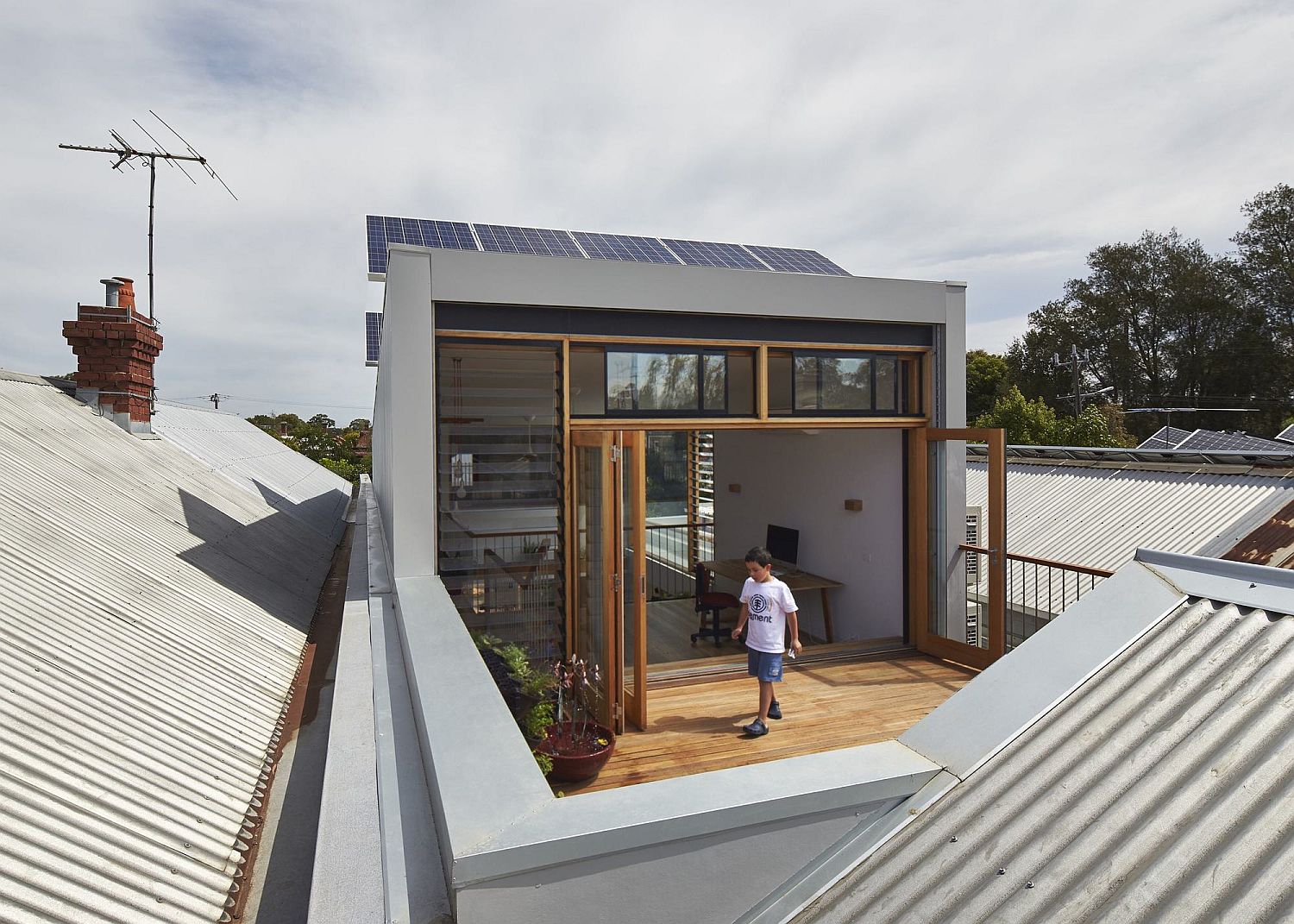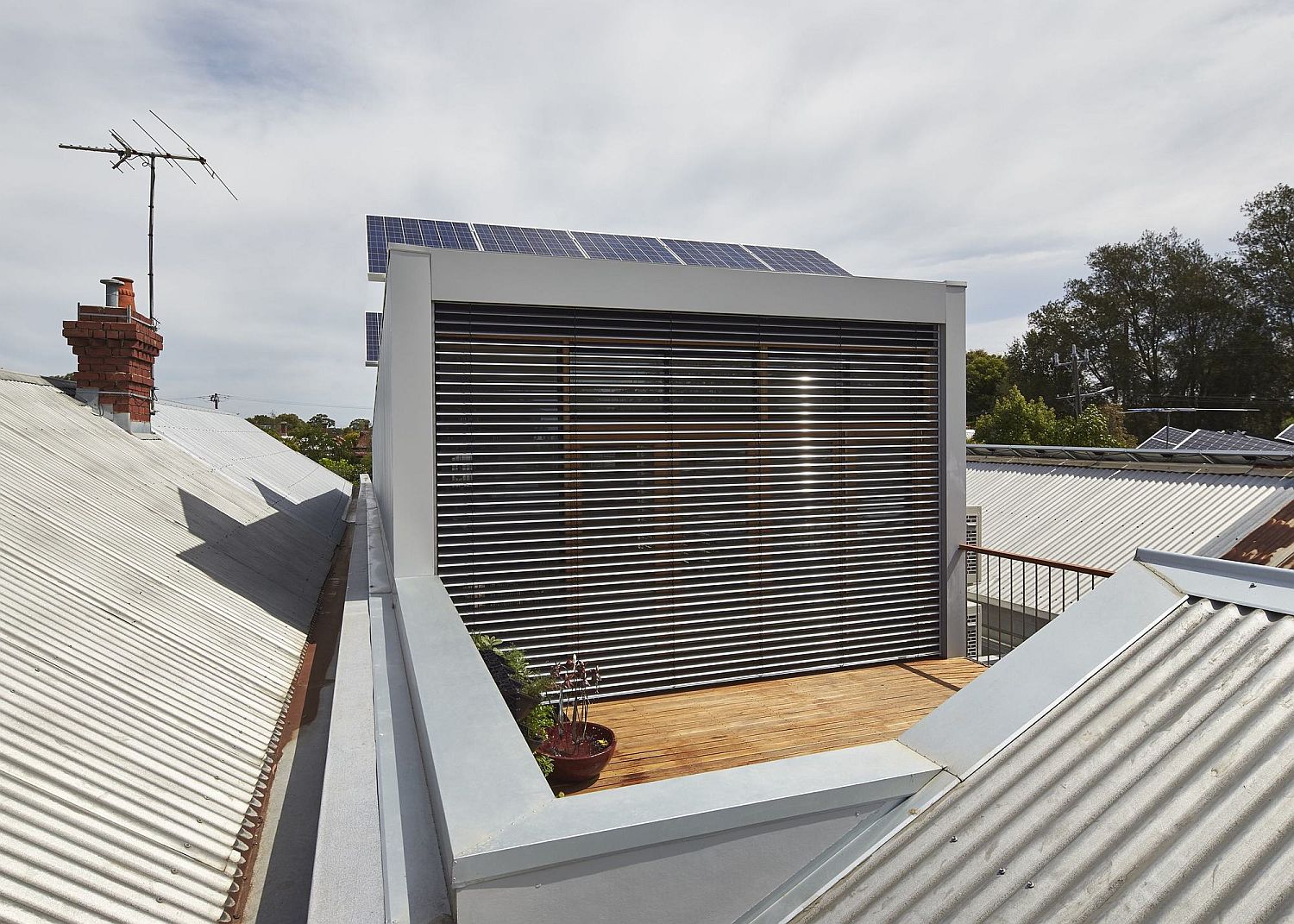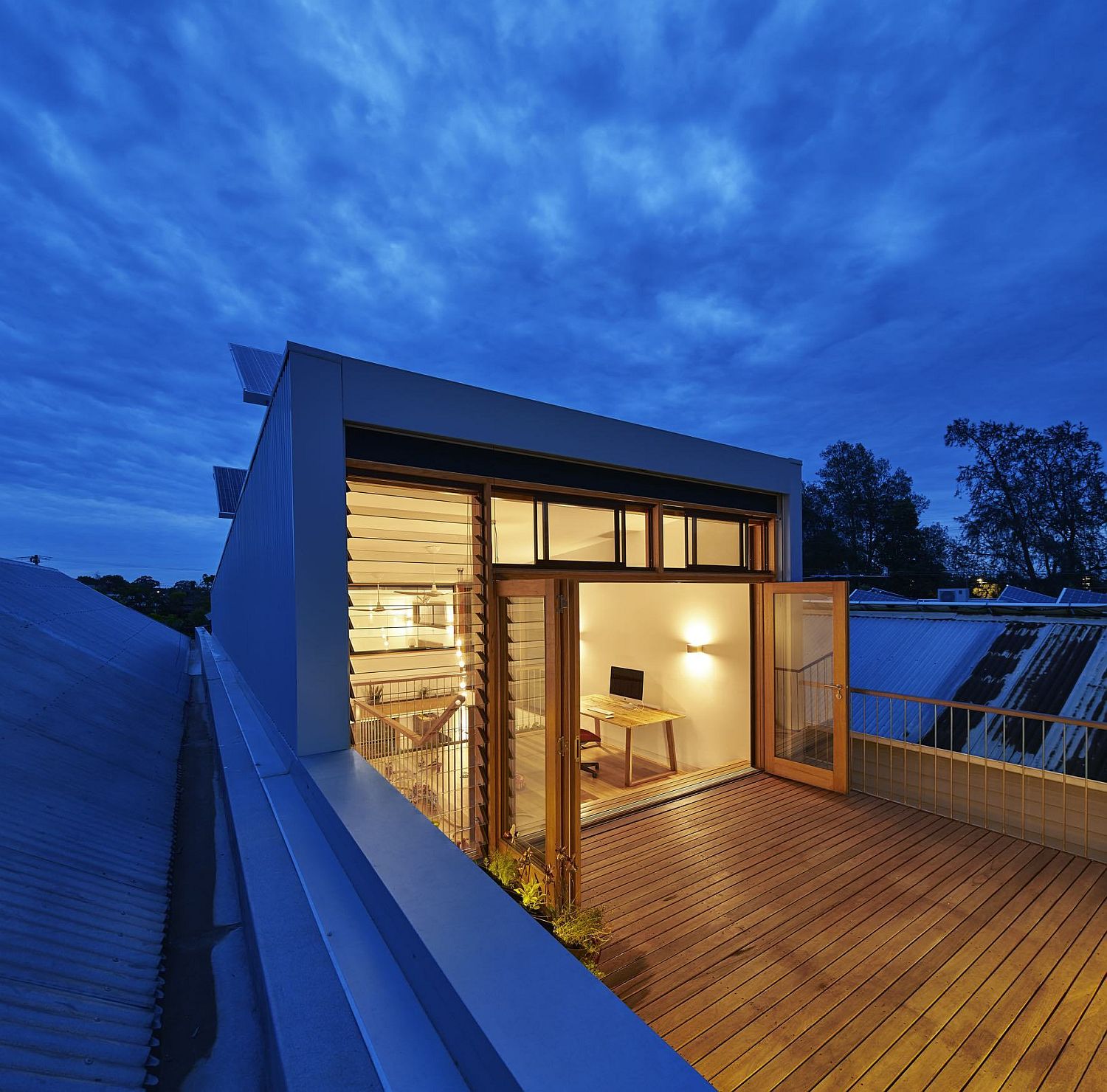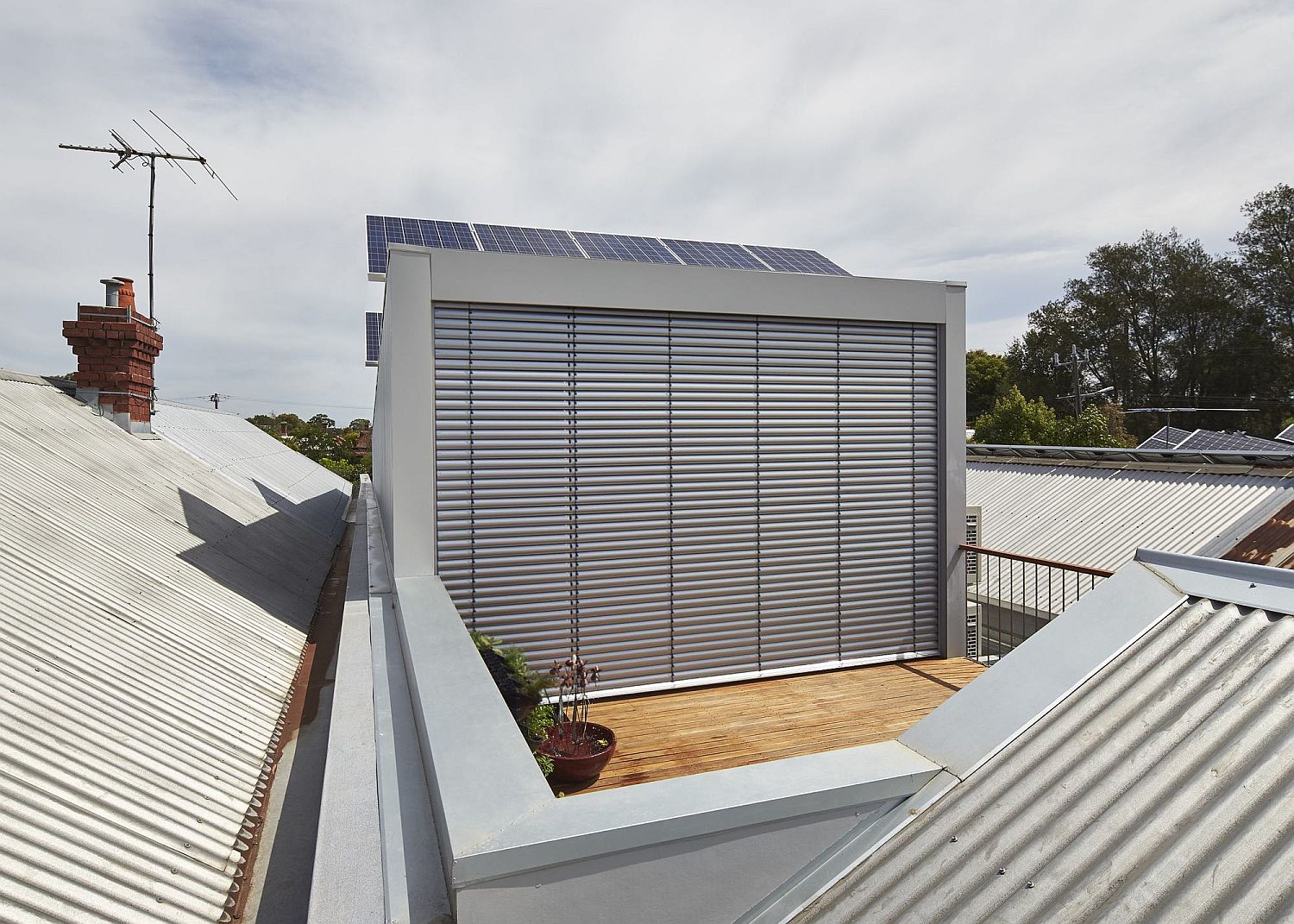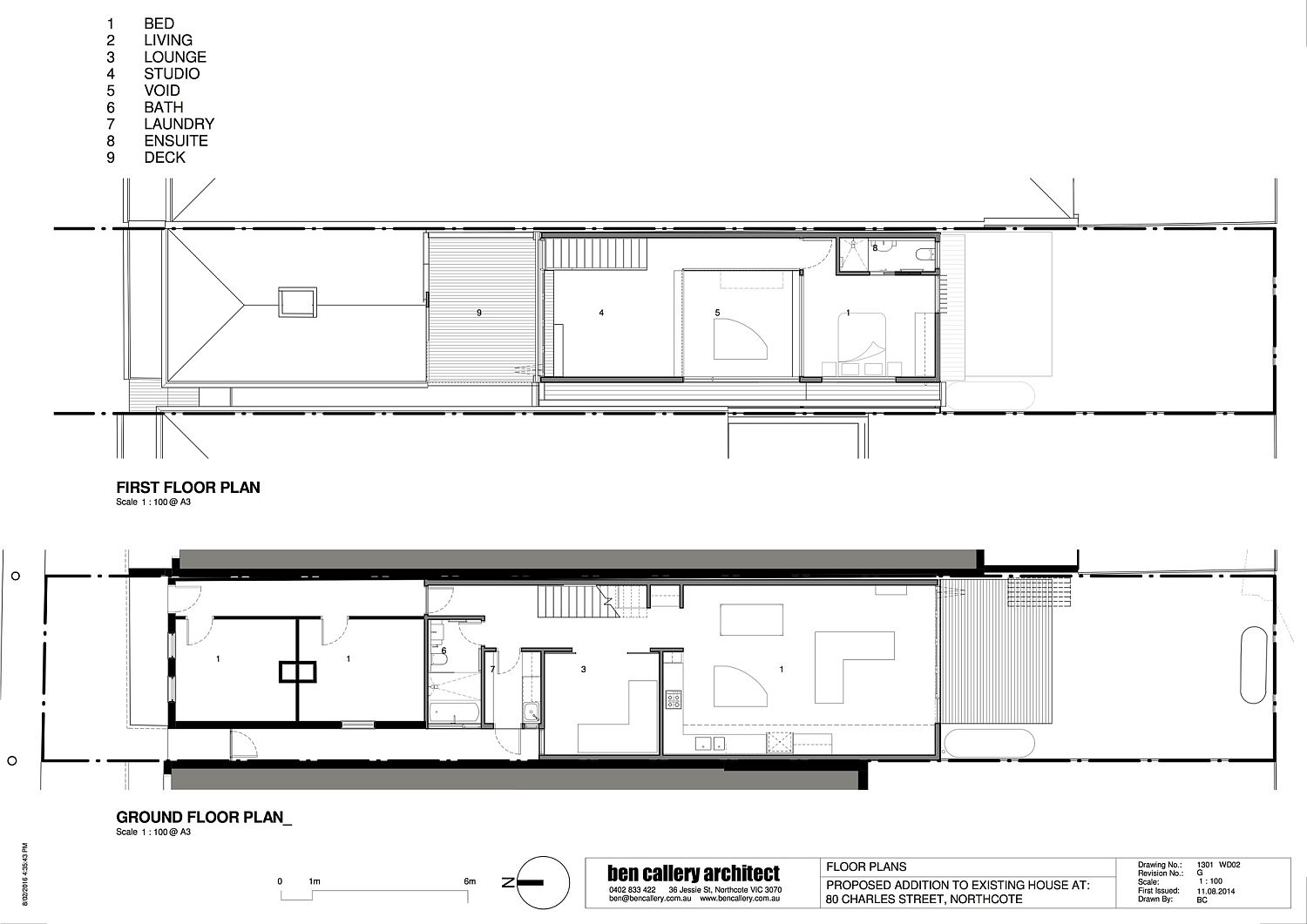 Liked the story? Share it with friends.