We have always believed that modular homes are the future of smart and affordable housing industry. But they are not just about saving money and time alone. They also play a huge role in ensuring that the lot they stand on is as undisturbed as possible; making them an absolute 'green' delight. Nestled next to Lake Manitou in Ivry-sur-le-Lac, Québec, this Country Home is one such fascinating space where sustainable design and modular ease come together in an organic, seamless and beautiful manner. At no point do Figurr Architects sacrifice form for functionality in here as you get best of both worlds.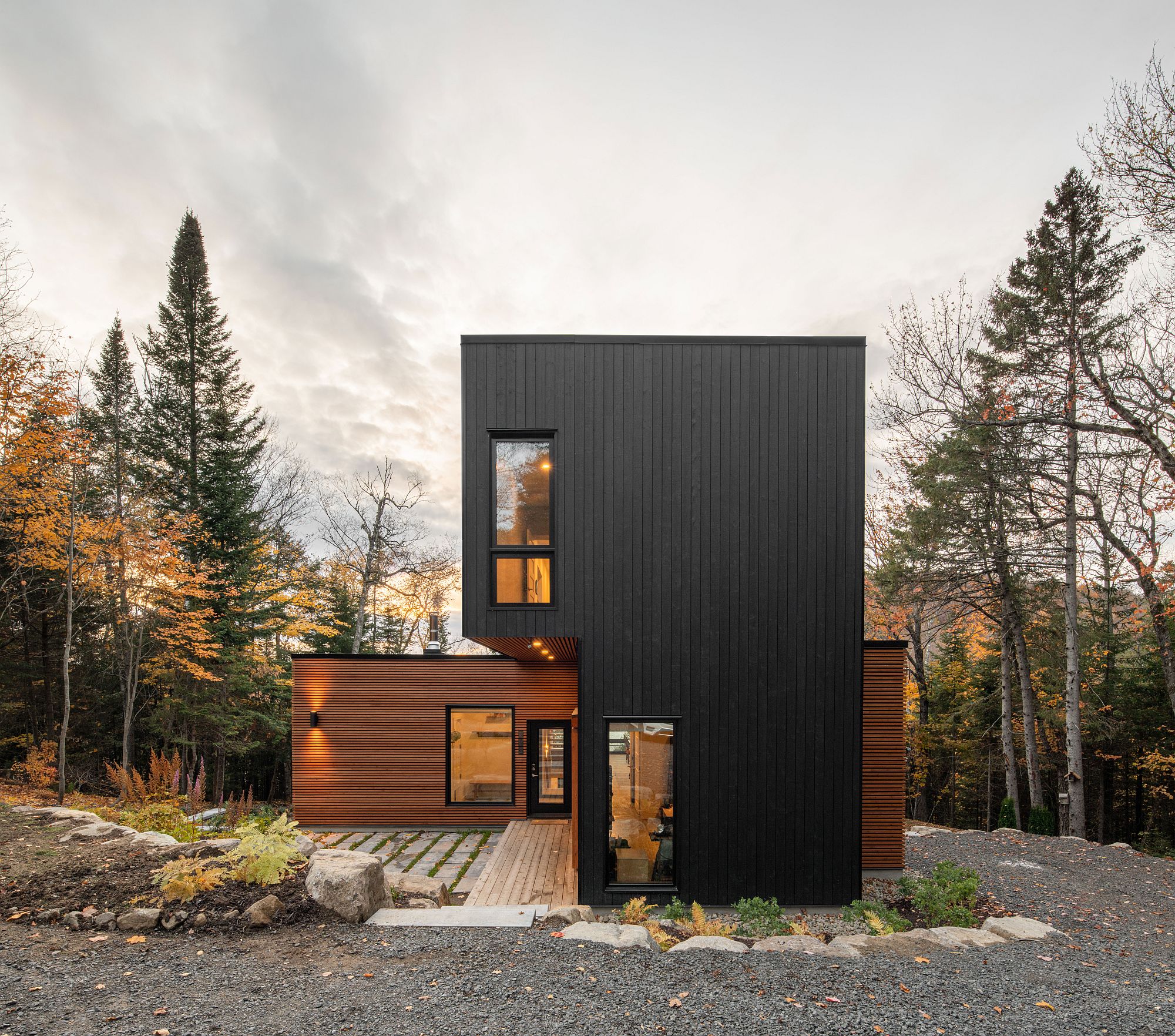 The home has been crafted using five fifty foot modular units that have been assembled on the lot in a short period of time. Each of the modules acts as a wonderful and spacious room and serves a specific purpose. On the outside, it is the lower level that features natural-looking finish on the outside with eye-catching black trims while the modules on the upper level are completely clad in black on the outside.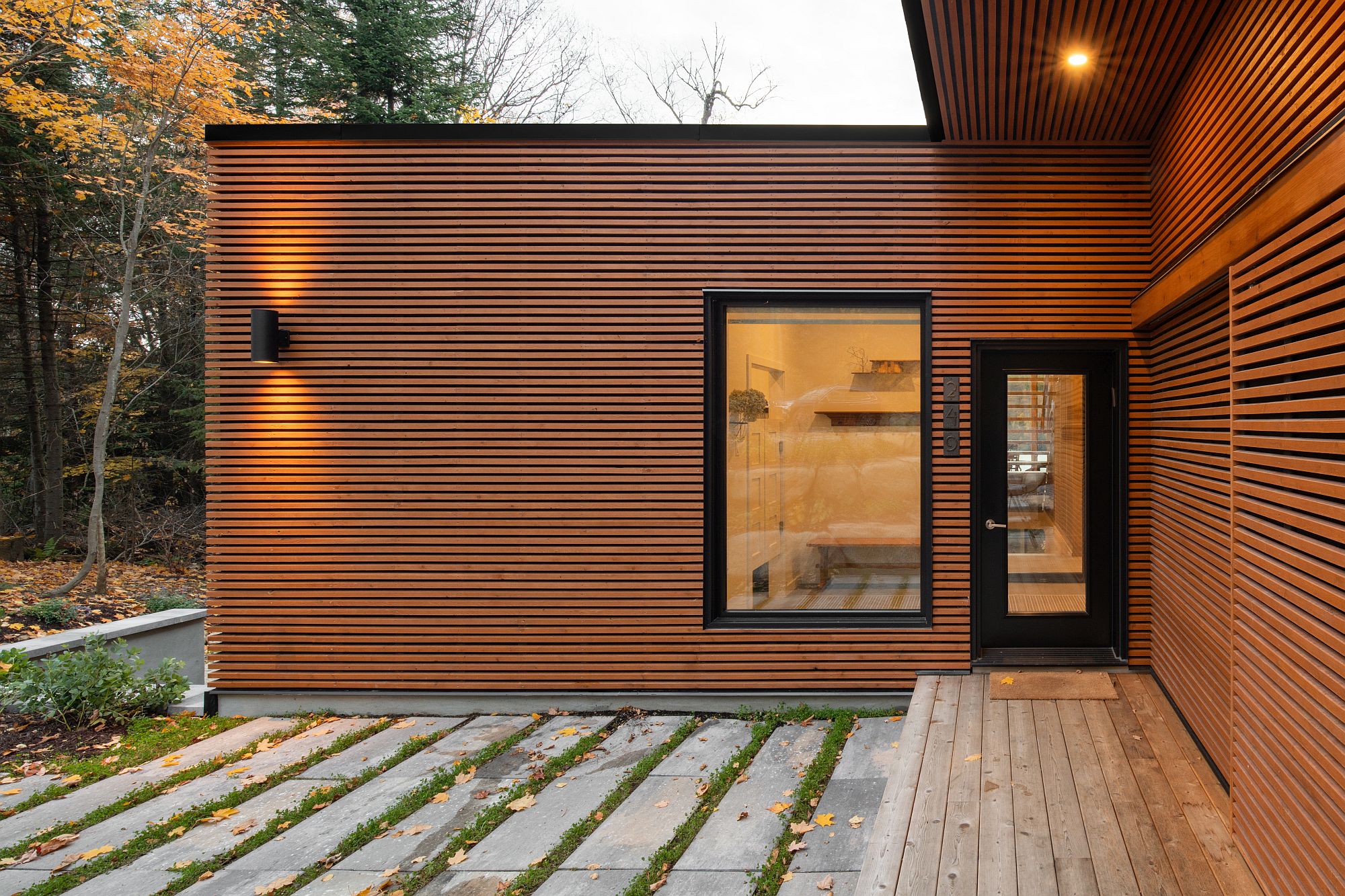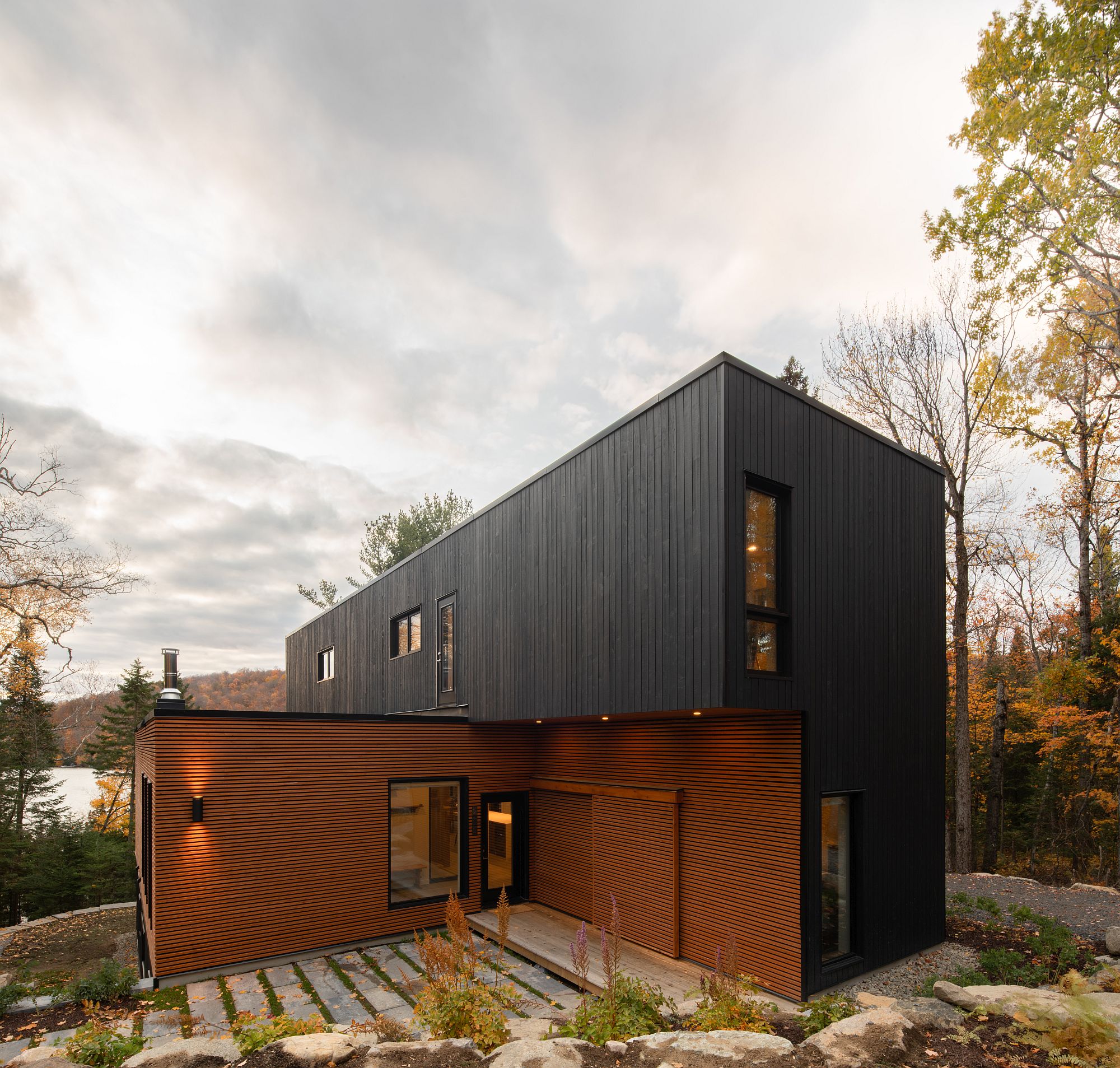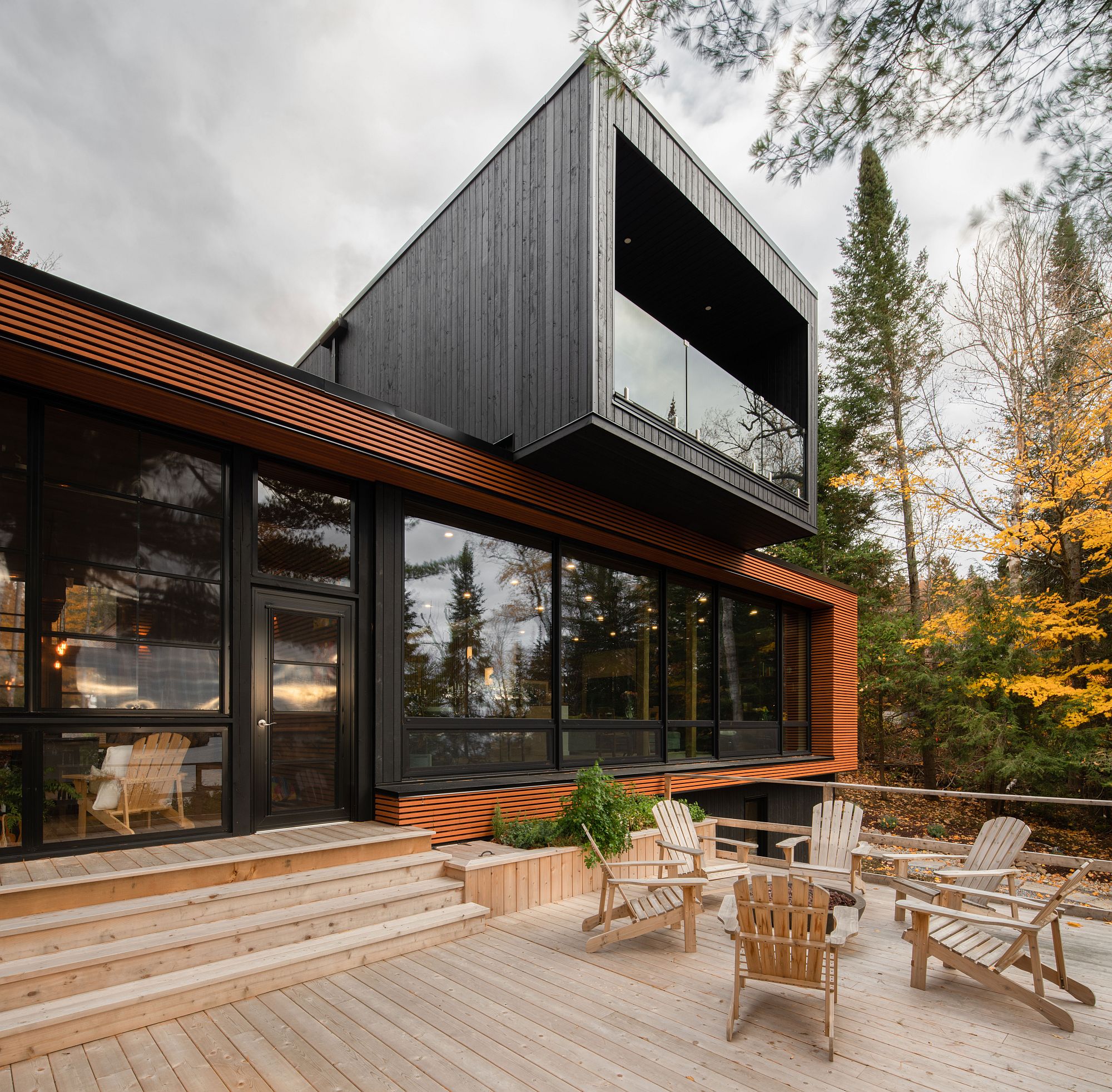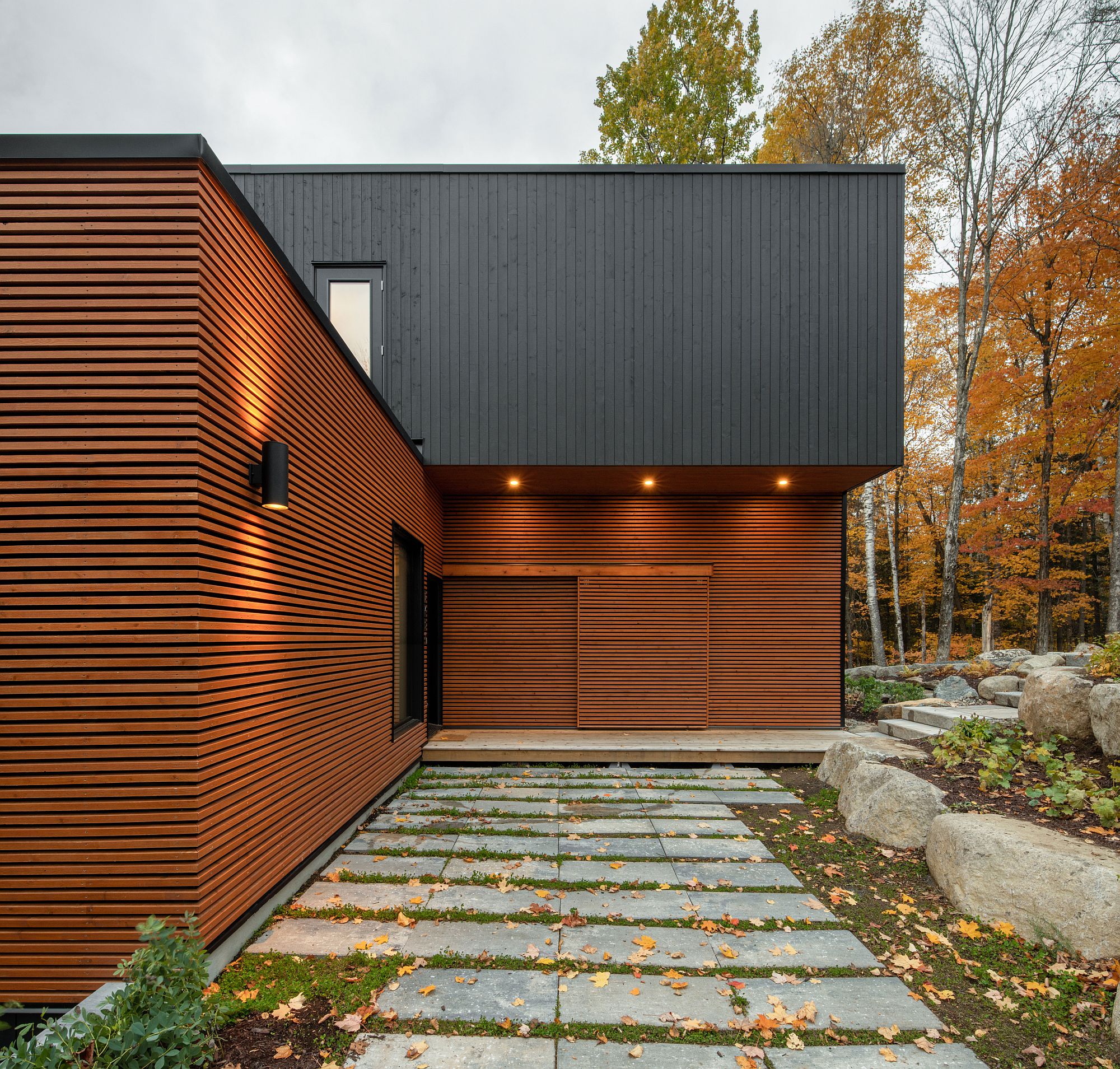 The modular design is unique, created according to precise plans by the architect. The insulation, windows, and flooring were all assembled before shipping. Transporting the giant modules proved to be quite a challenge. The process included preparation, coordination, and navigating through country roads with ninety degree turns in inclement weather.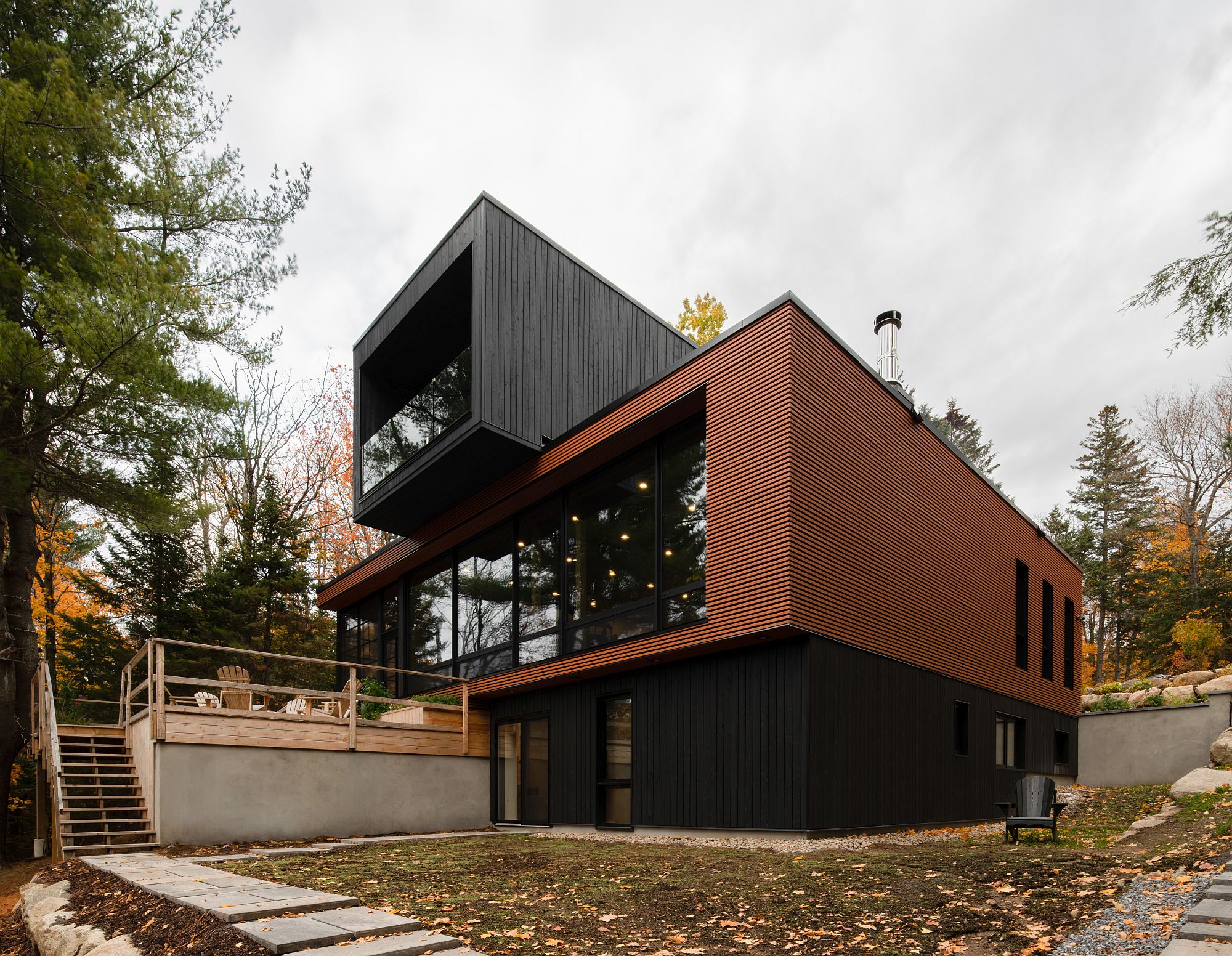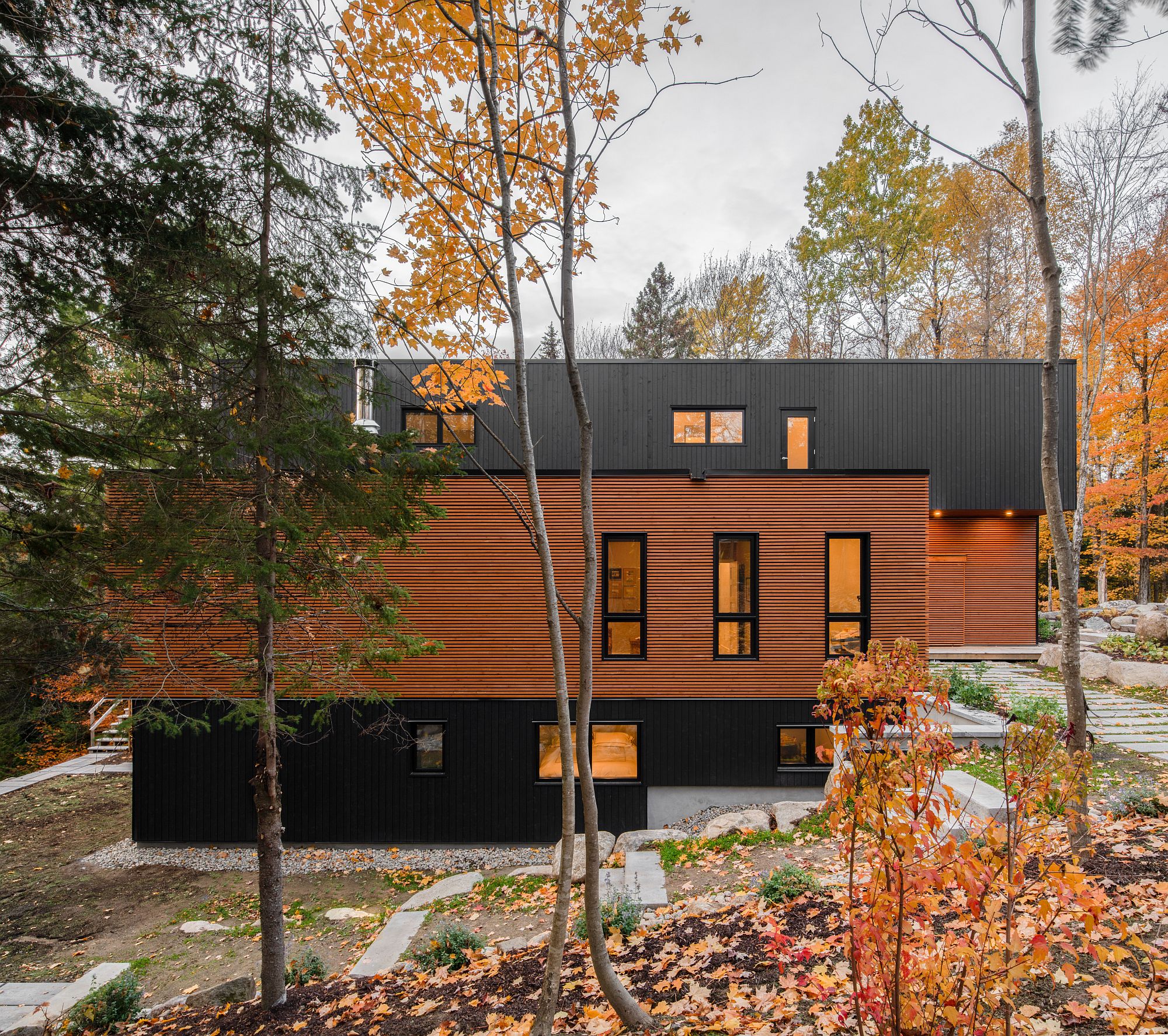 It is the ground floor that contains the open plan living area along with kitchen and dining space which overlook the lovely natural landscape outside while the bedrooms and private areas sit on the upper level. It is wood and glass that seem to shape the interiors almost entirely with dark window frames and a lovely screened-in porch completing the well-lit and ingenious lakeside residence. [Photography: David Boyer]