Sustainable design is not always about over-the-top green solutions and cutting-edge technology. An impressive, eco-friendly home can be created using smart passive heating and cooling techniques, solar power and a lovely green garden with ease. This is just what you get with the gorgeous RFC Residence in Sao Paulo as its lovely expanse fit in with the renowned Ibirapuera Park that is not too far away. Designed by Reinach Mendonça Arquitetos Associados, the house has a street façade that offers complete privacy while a light steel frame gives the residence a modern and sleek appeal.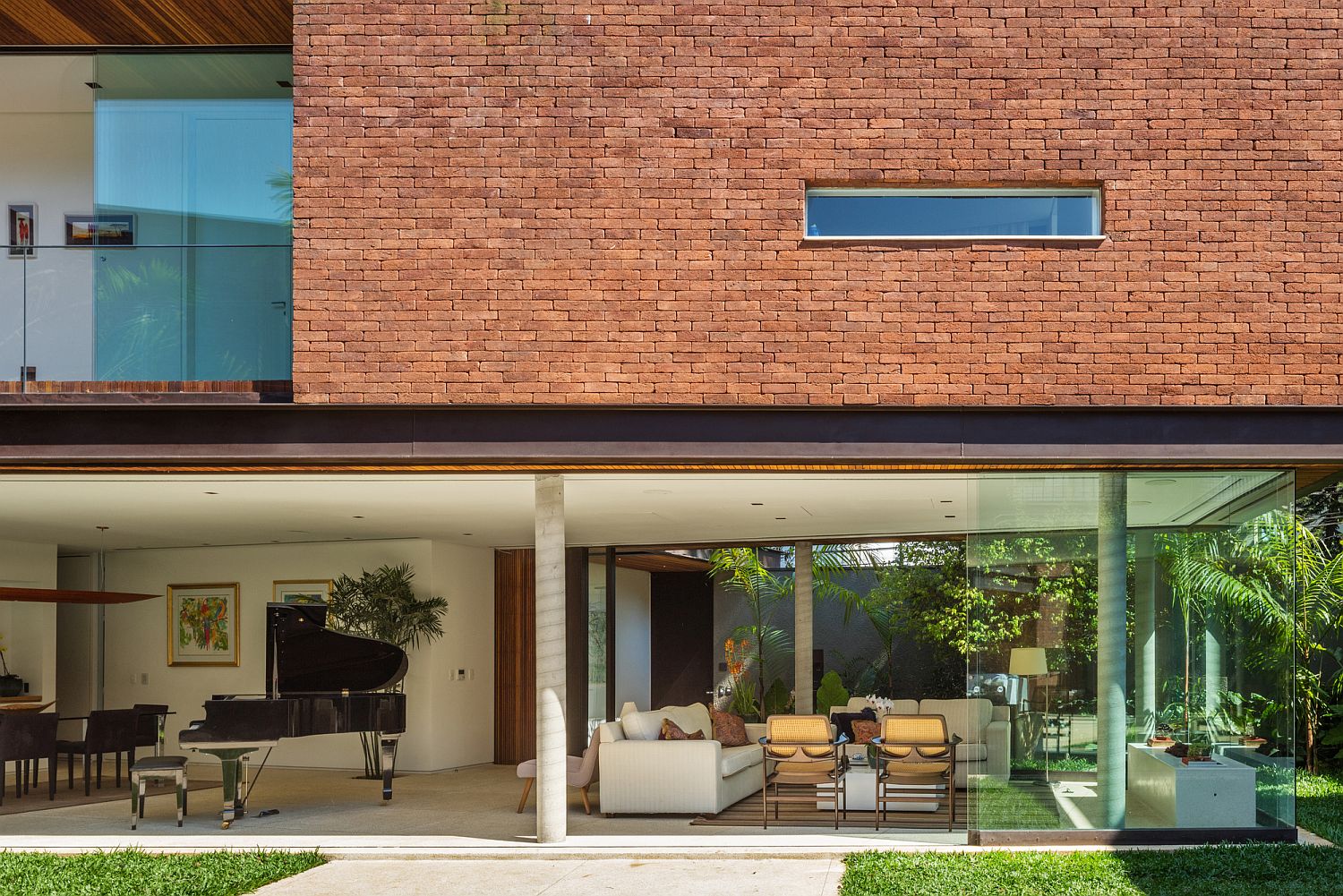 As an added feature, the waterproof OSB panels on the roof add something different to the house even as sliding glass walls and brick wall sections usher in even more structural contrast. Crafted for a family of four, it is the kitchen that is the heart of the new house. It sits next to the dining area on the lower level of the rear building of the home. On the front half, there is another building with the living area on the lower floor and the kids' bedrooms above. A smart courtyard with greenery, sauna and pool connect the two sections of the residence.
RELATED: Smart Eco-Sustainable Prefab House Charms With Versatile Green Goodness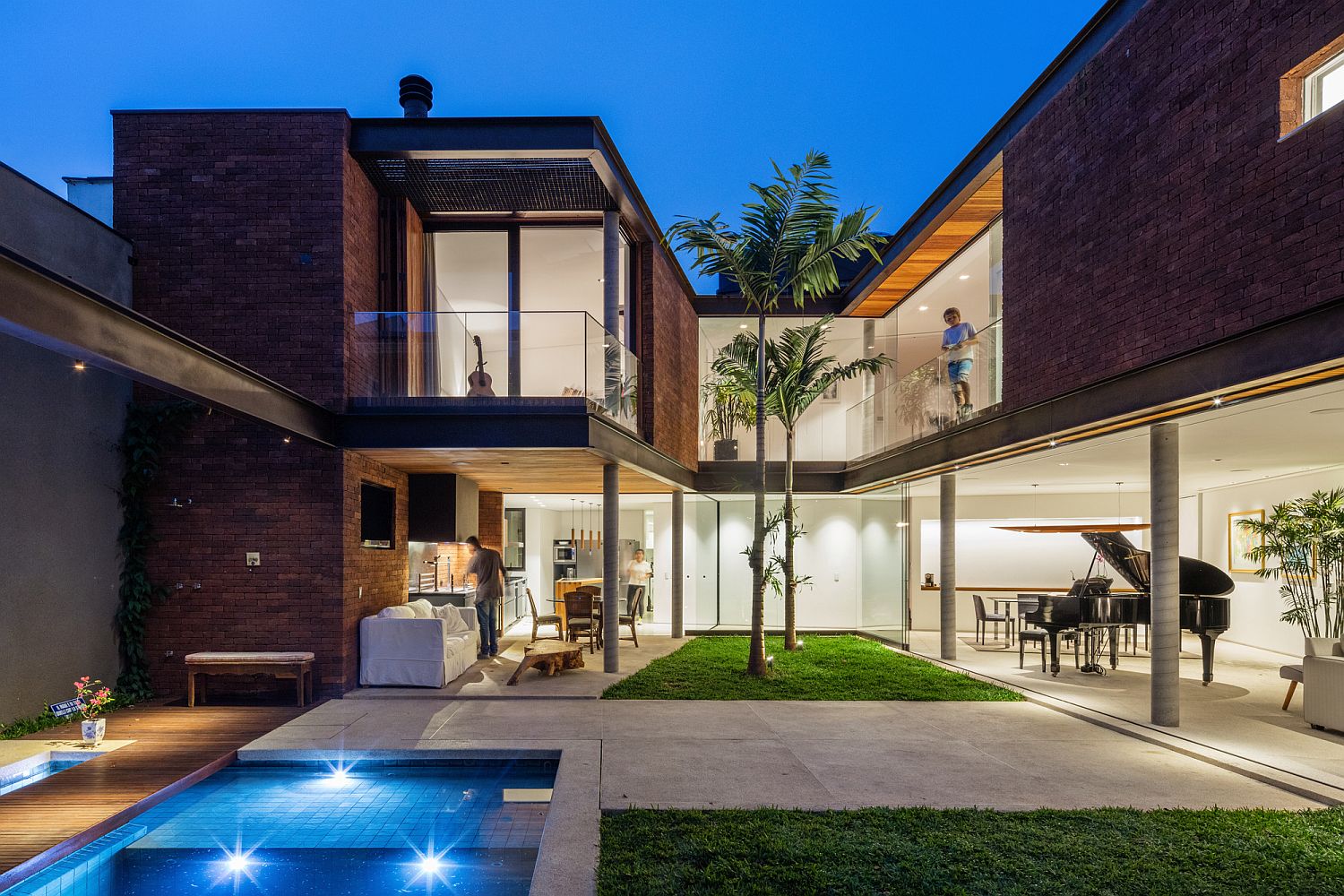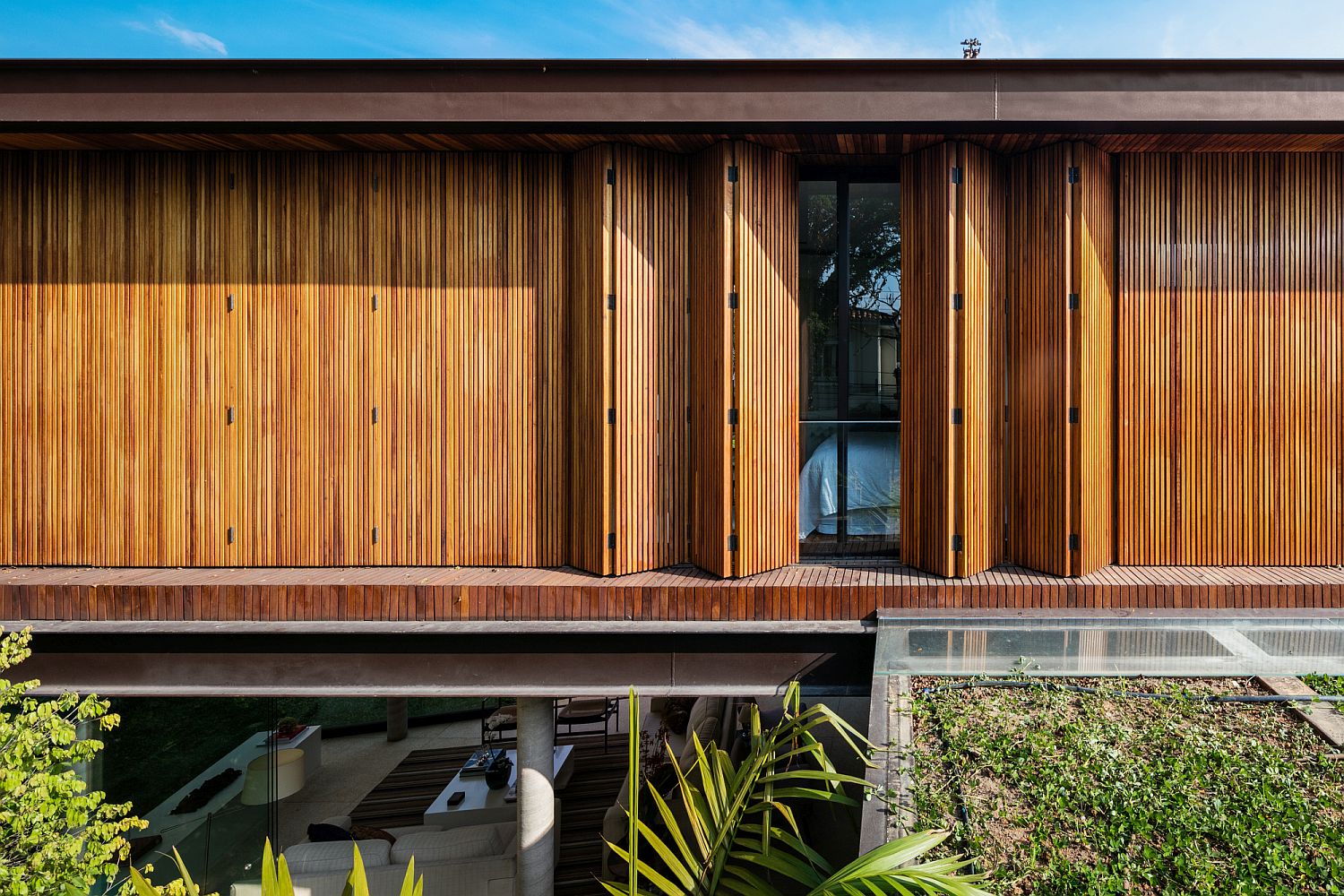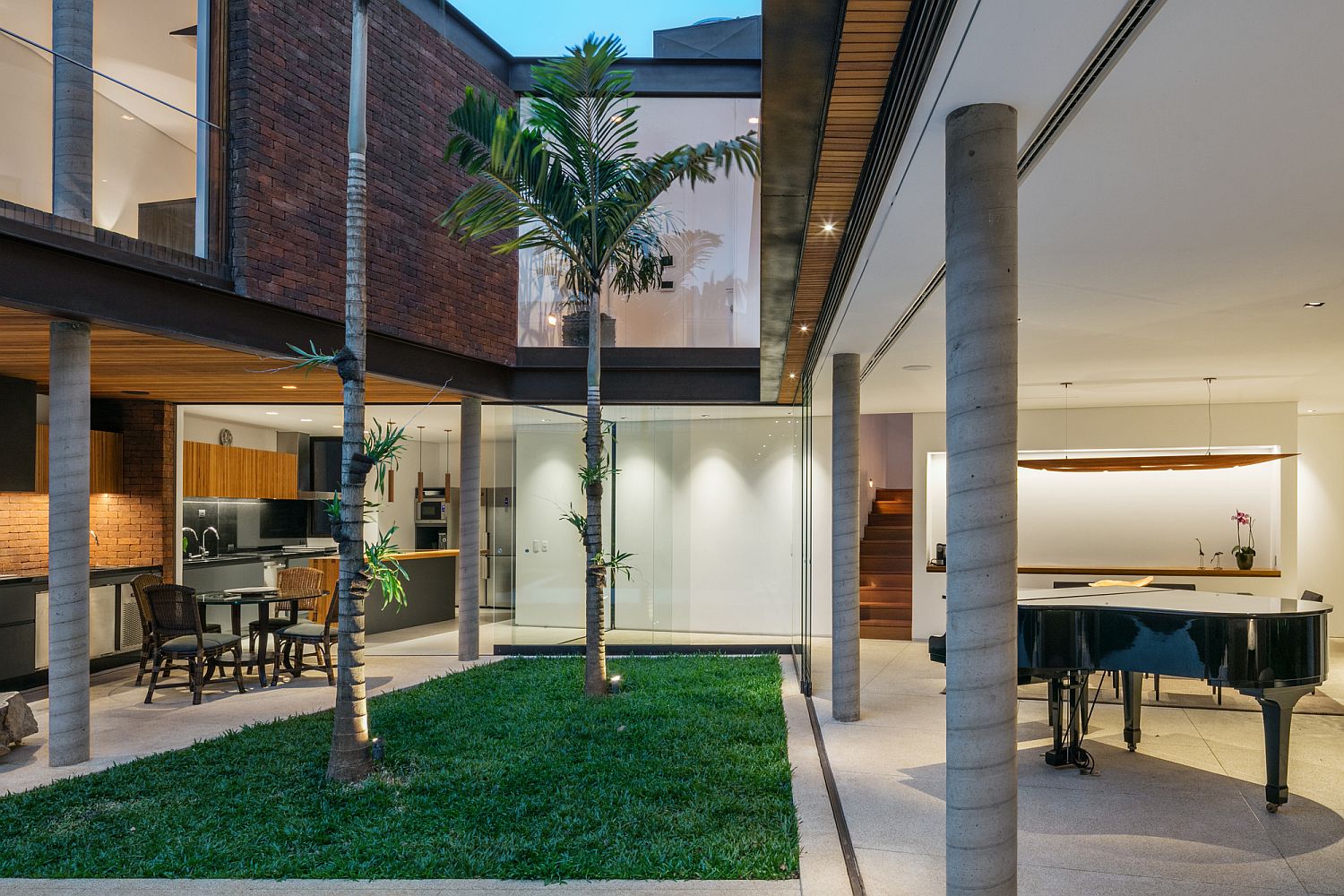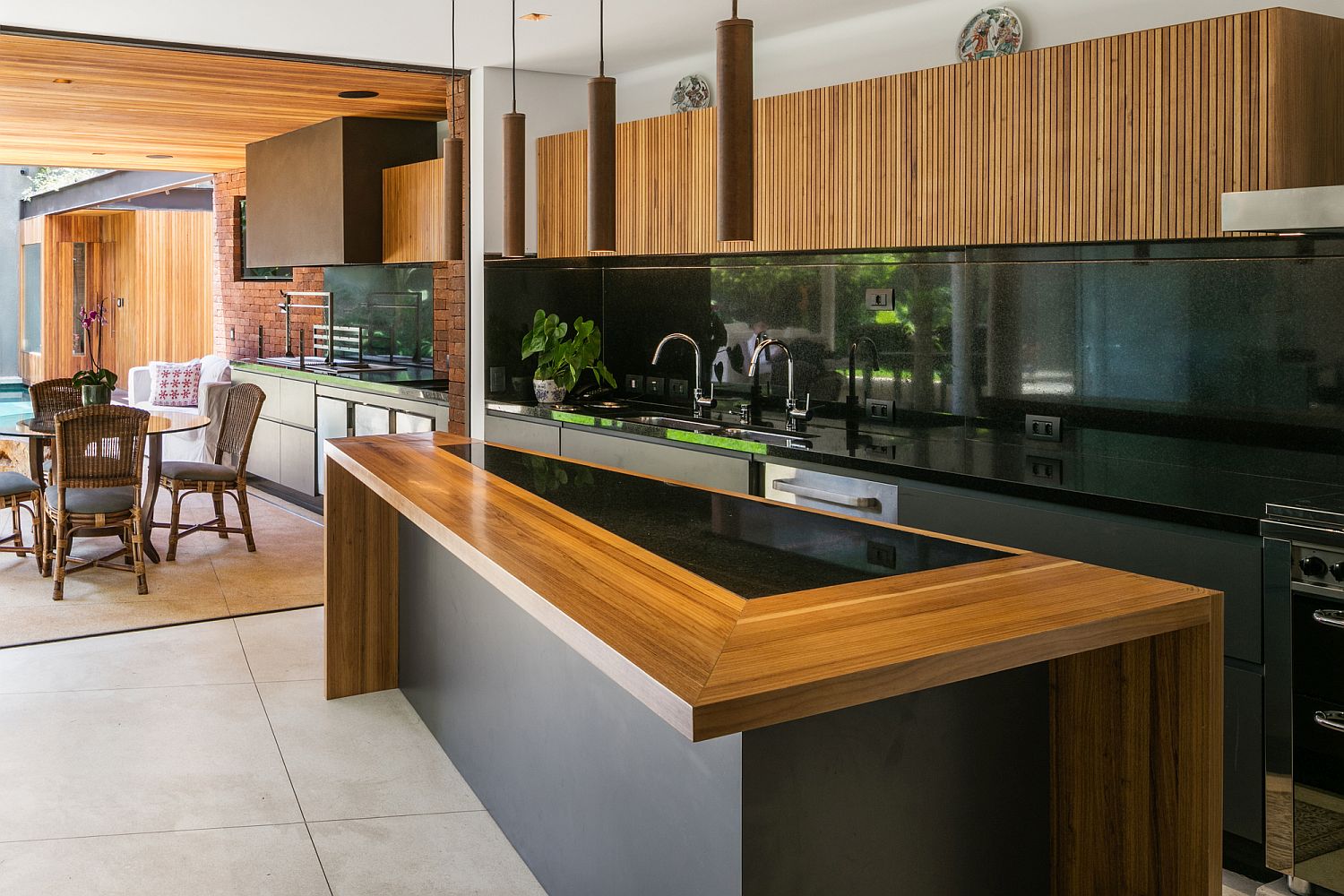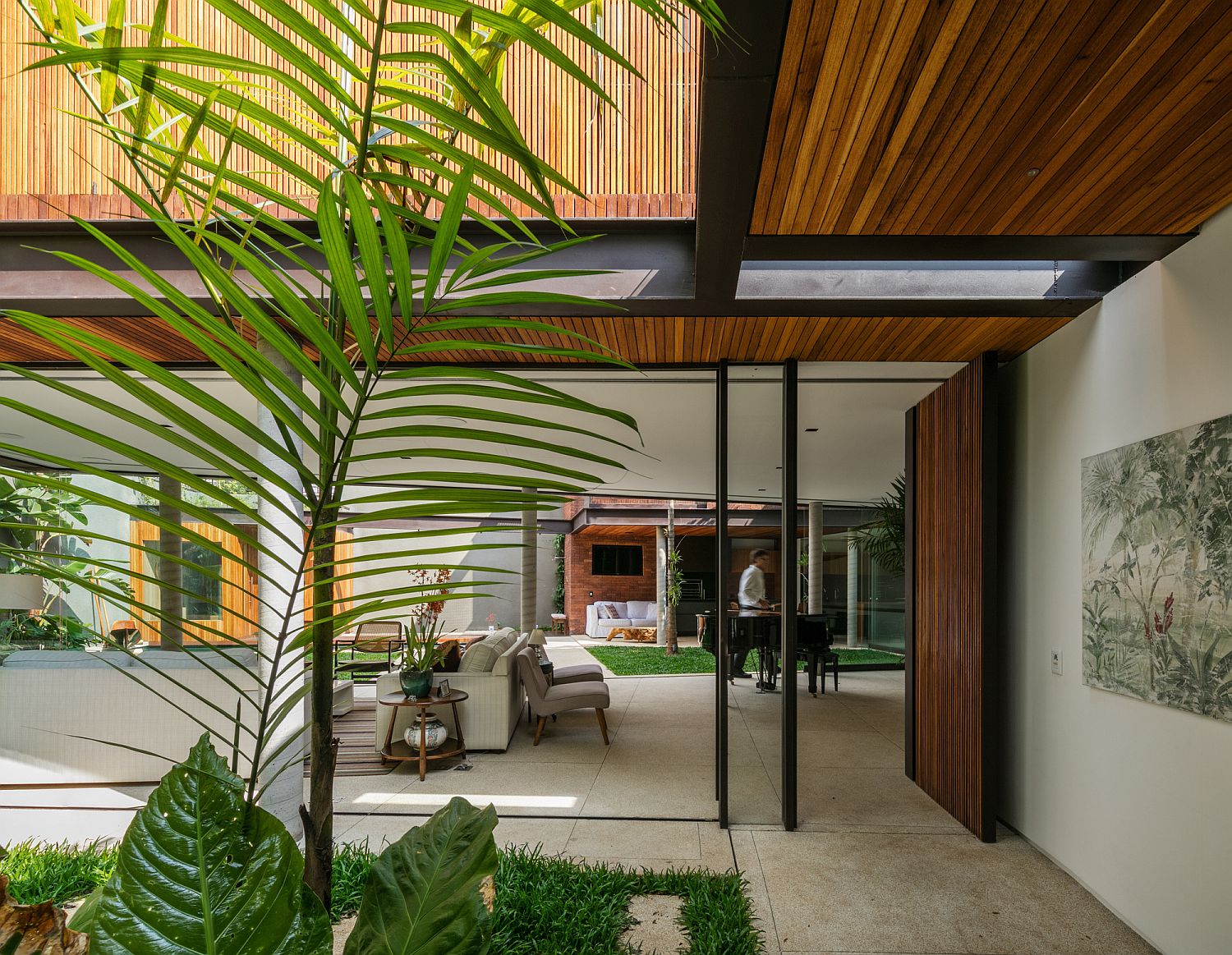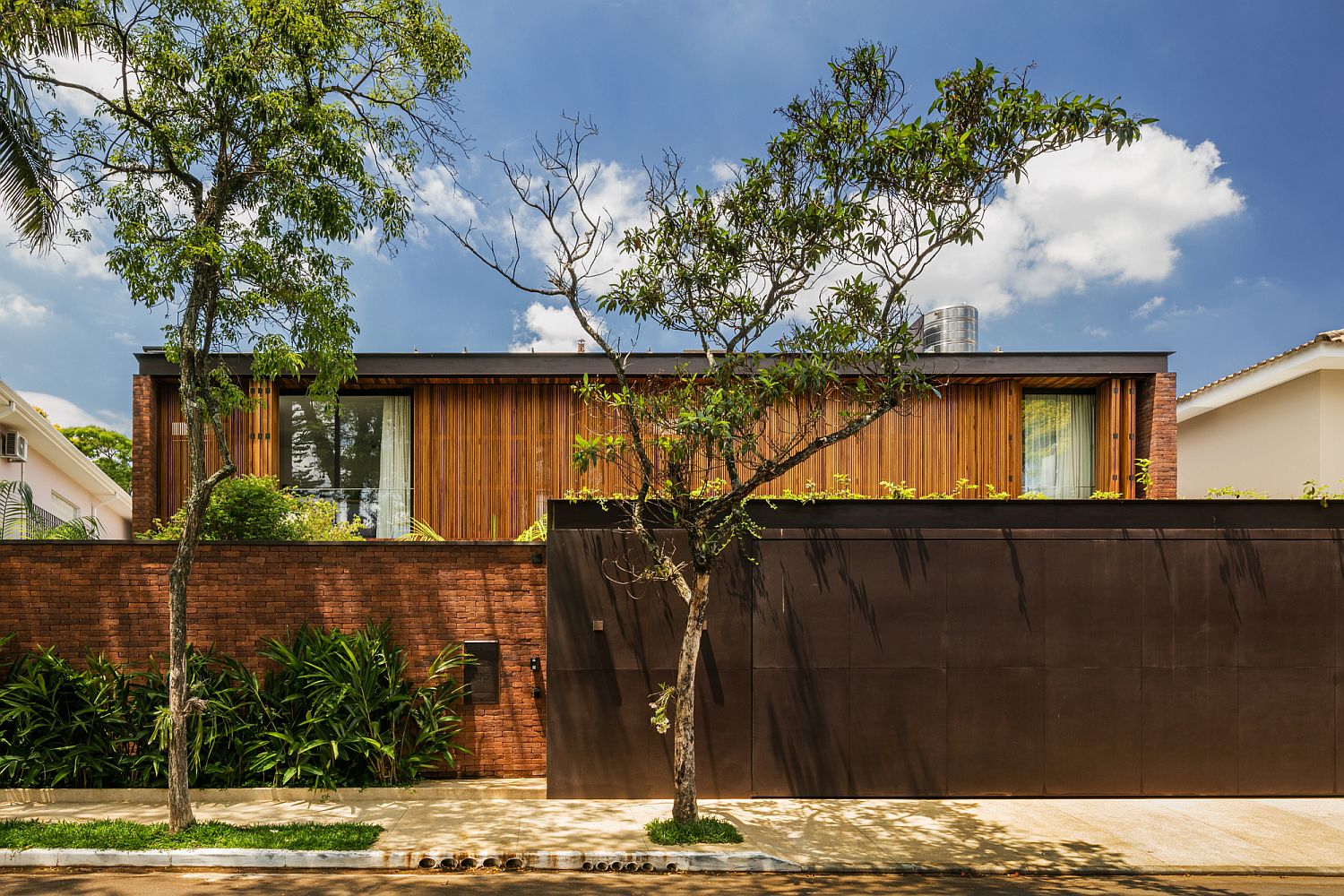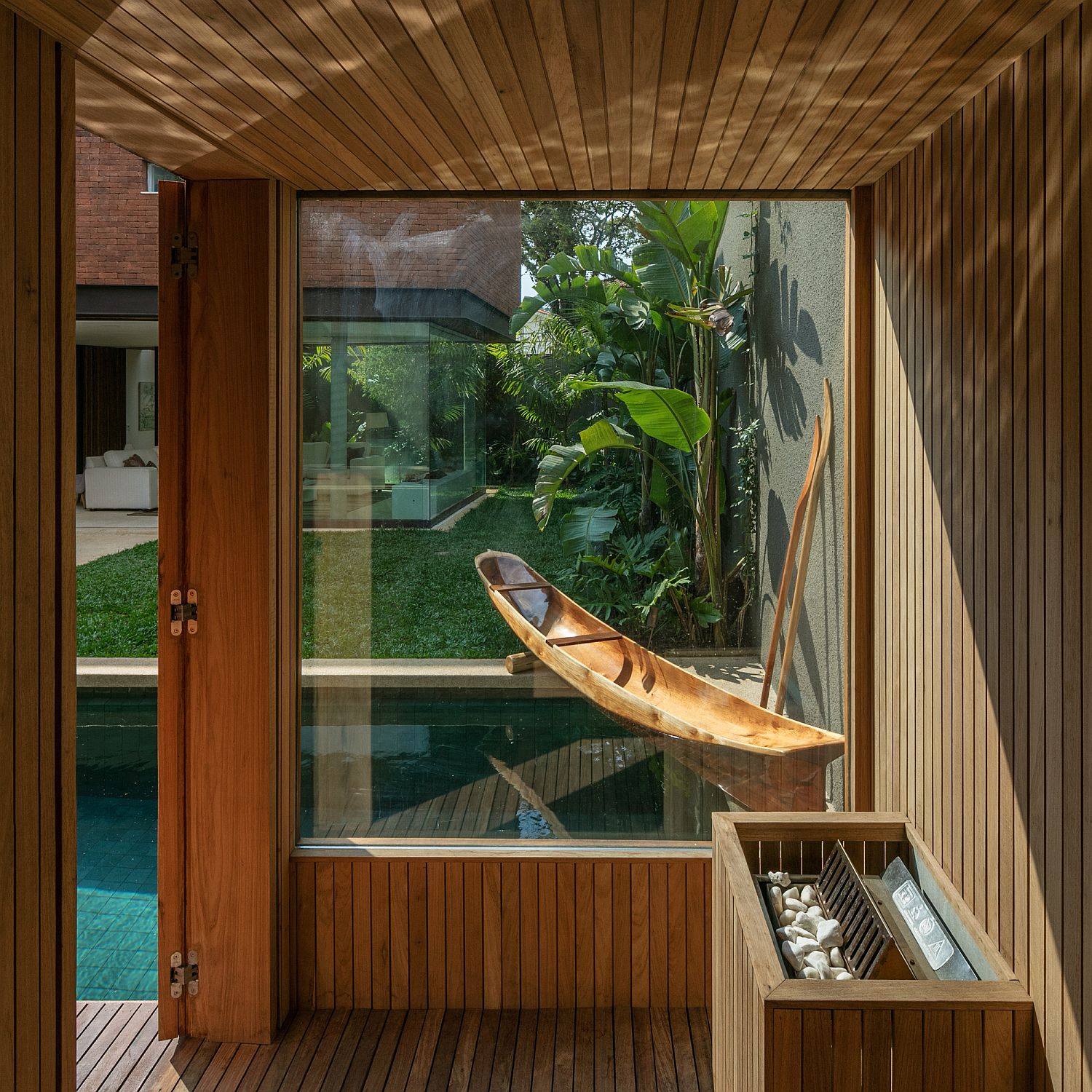 The upper level of the rear building holds the master suit and folding wooden doors and glass panels create a smart interplay between private and public zones. Solar panels, green roof features and energy-saving lighting and appliances complete a classy contemporary home full of relaxing outdoor zones that the entire family can enjoy. [Photography: Nelson Kon]
RELATED: Maracanã House in Sao Paulo Brings a Touch of Green to The Urban Jungle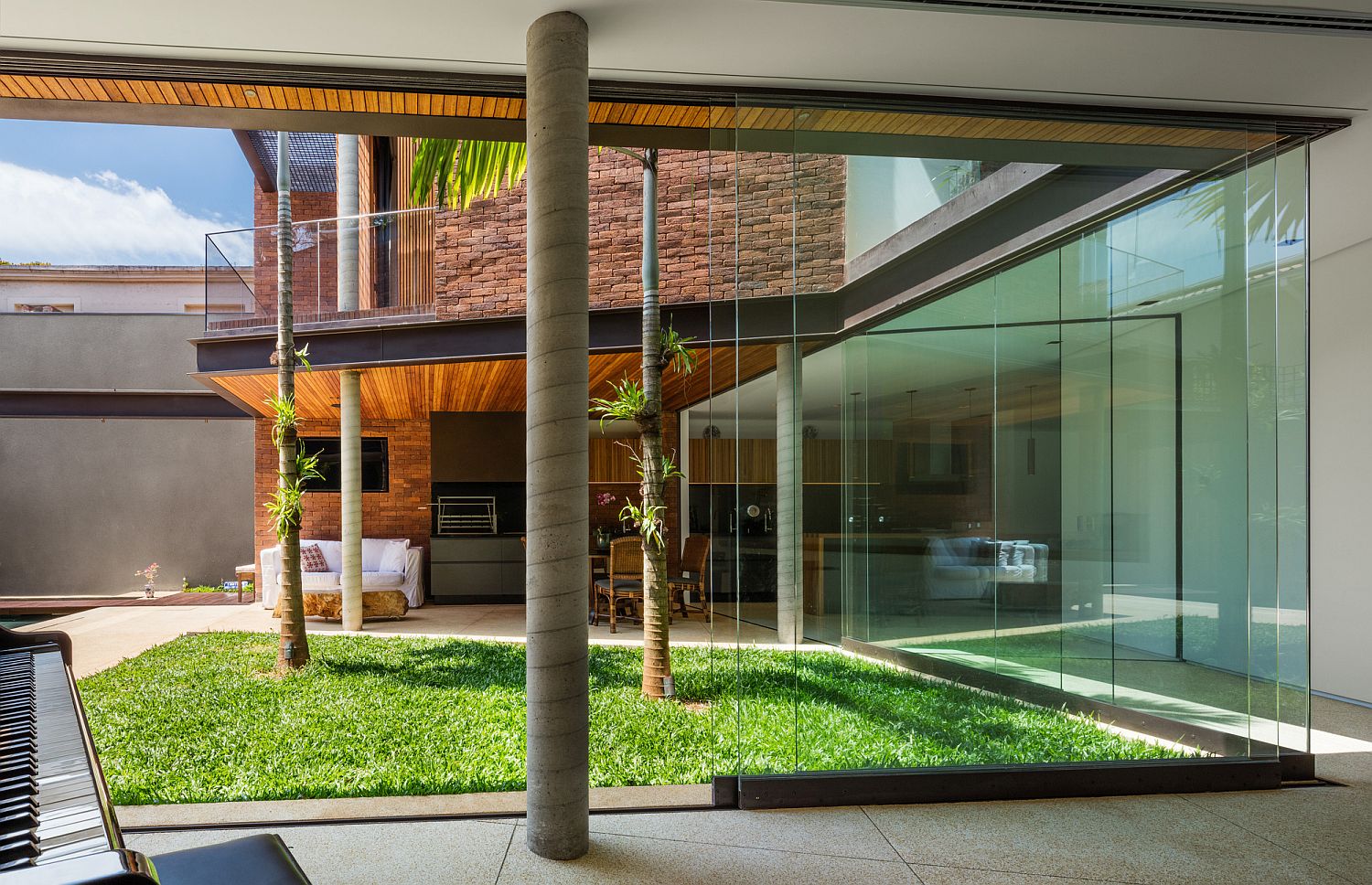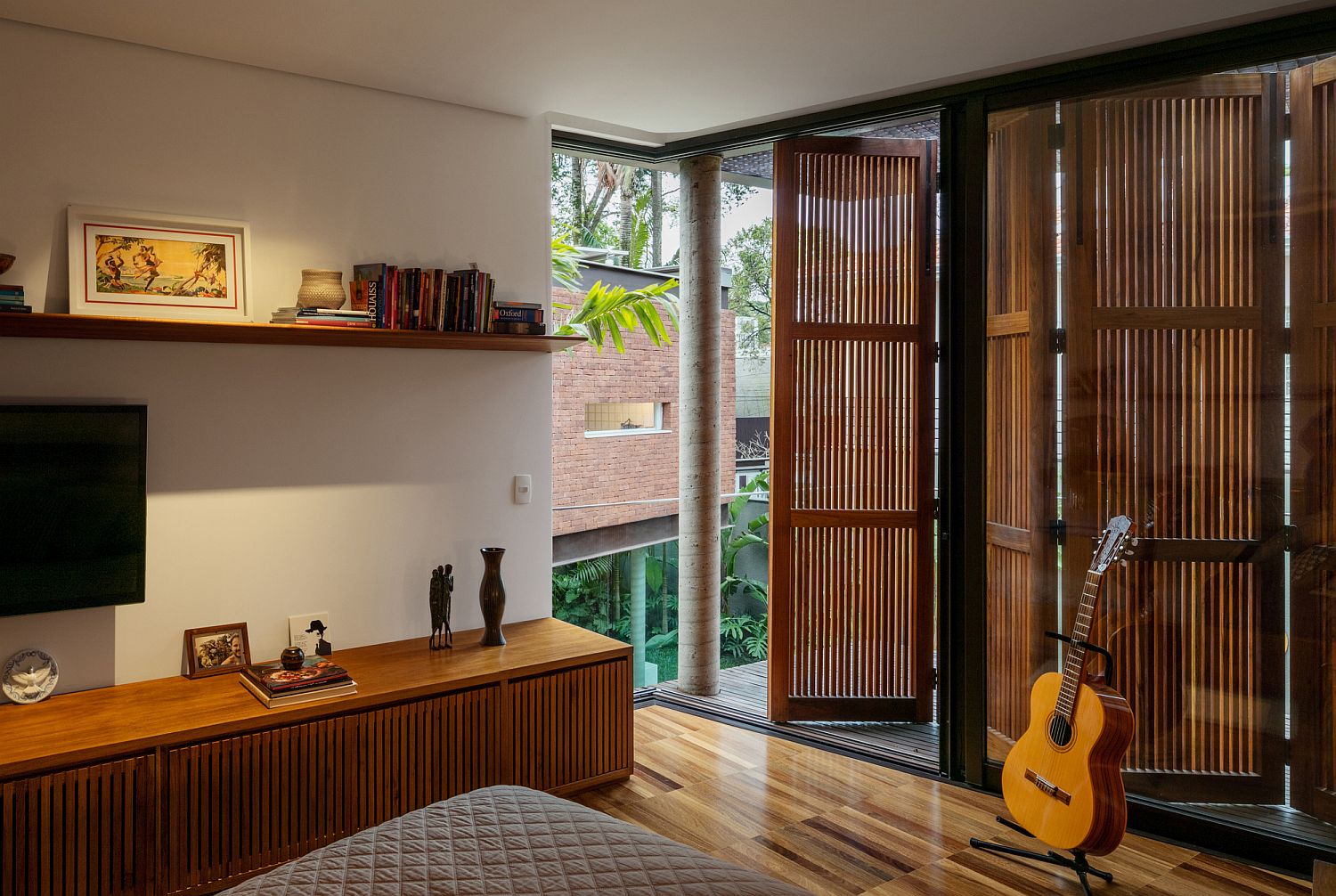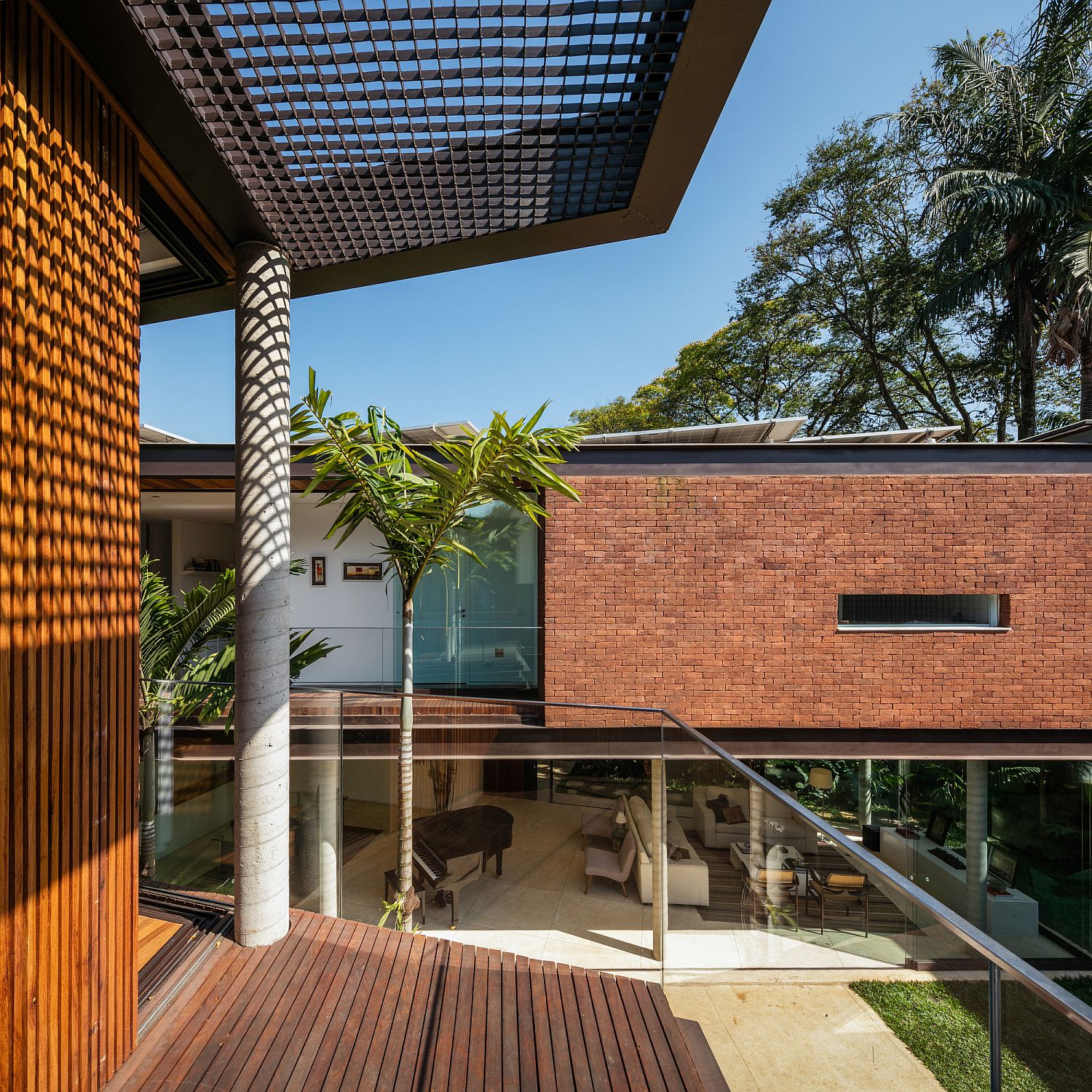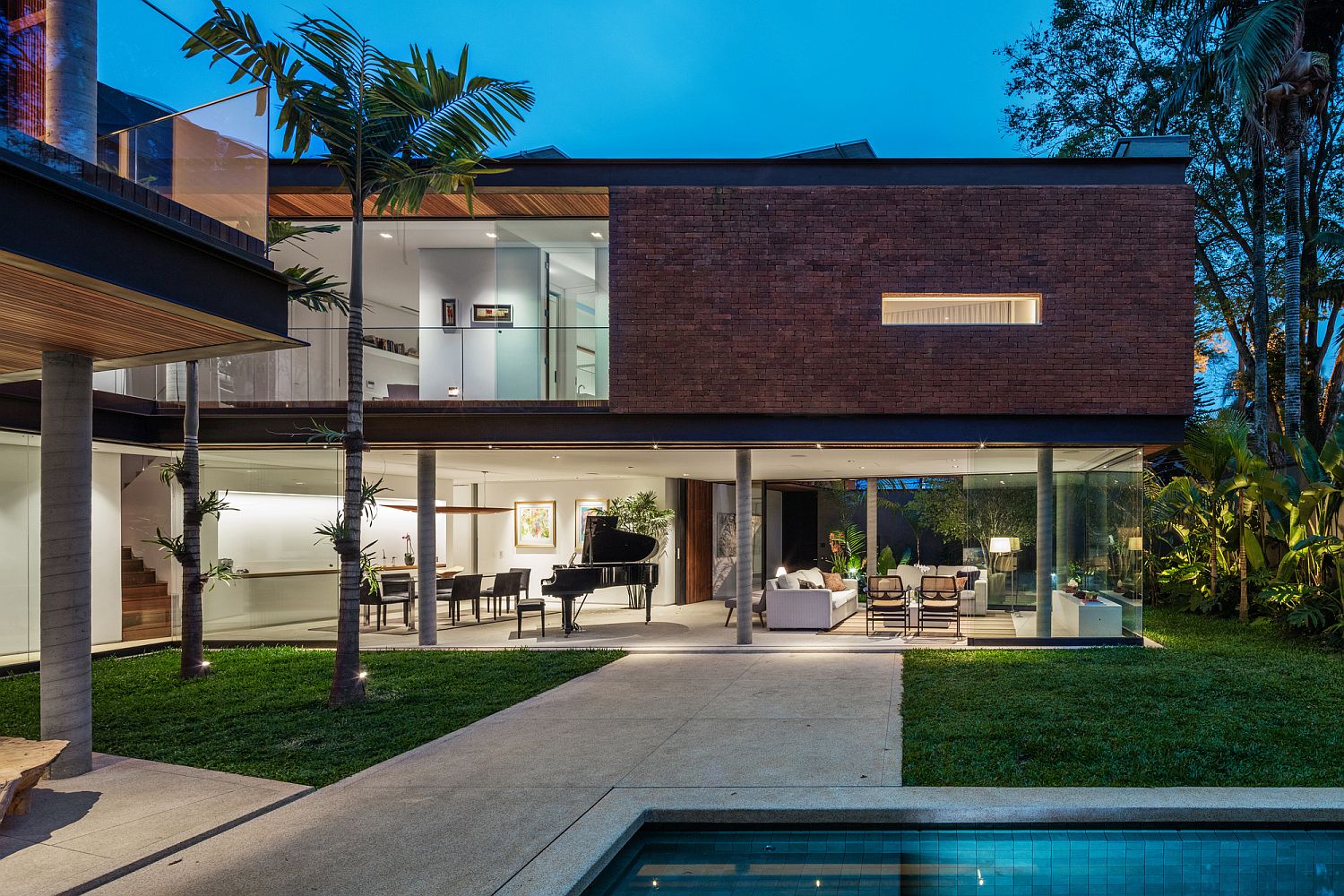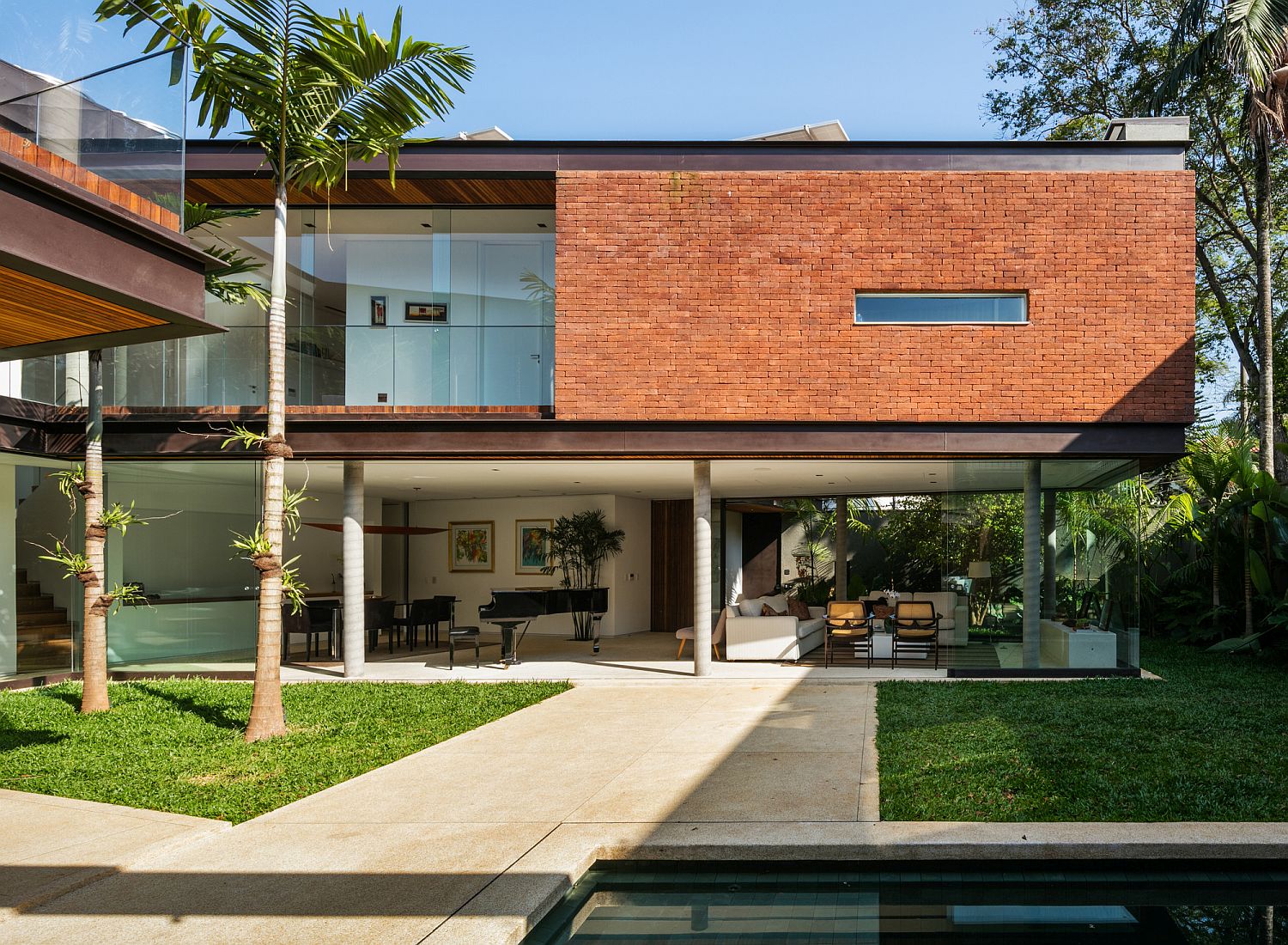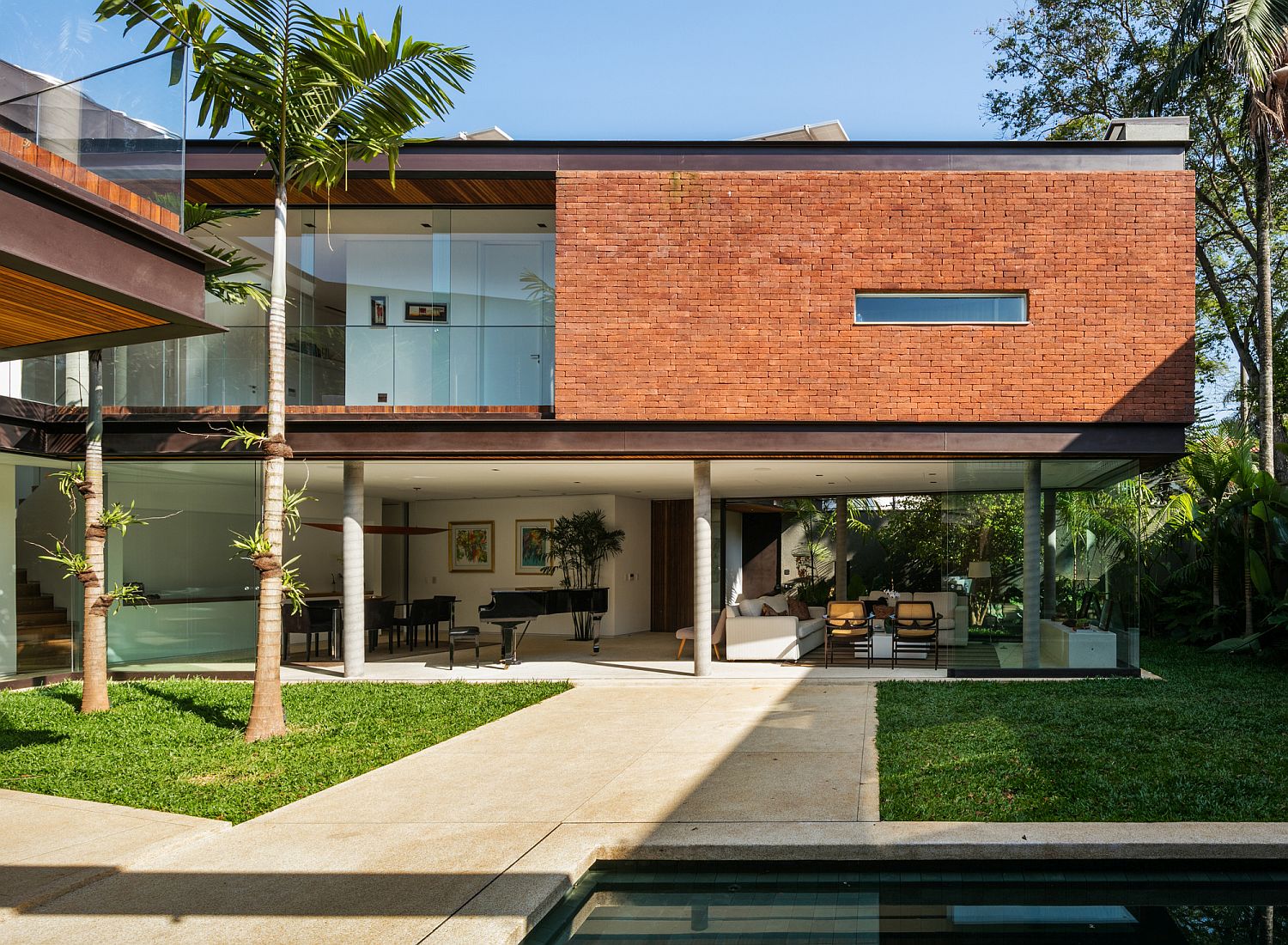 Liked the story? Share it with friends.