Ever what it would feel like to relax in a relaxing natural abode that is surrounded by beautiful rolling mountains, pristine green canopy and overlooks dense forests in the distance? Bringing this dream escape alive is the gorgeous and delightfully understated Halls Ridge Knoll Guest House designed by Bohlin Cywinski Jackson. Set atop a small hill inside the amazing Santa Lucia Preserve in California, this exquisite guest house is the starting point of a construction that will see a future vacation retreat complete with a private residence and a workshop.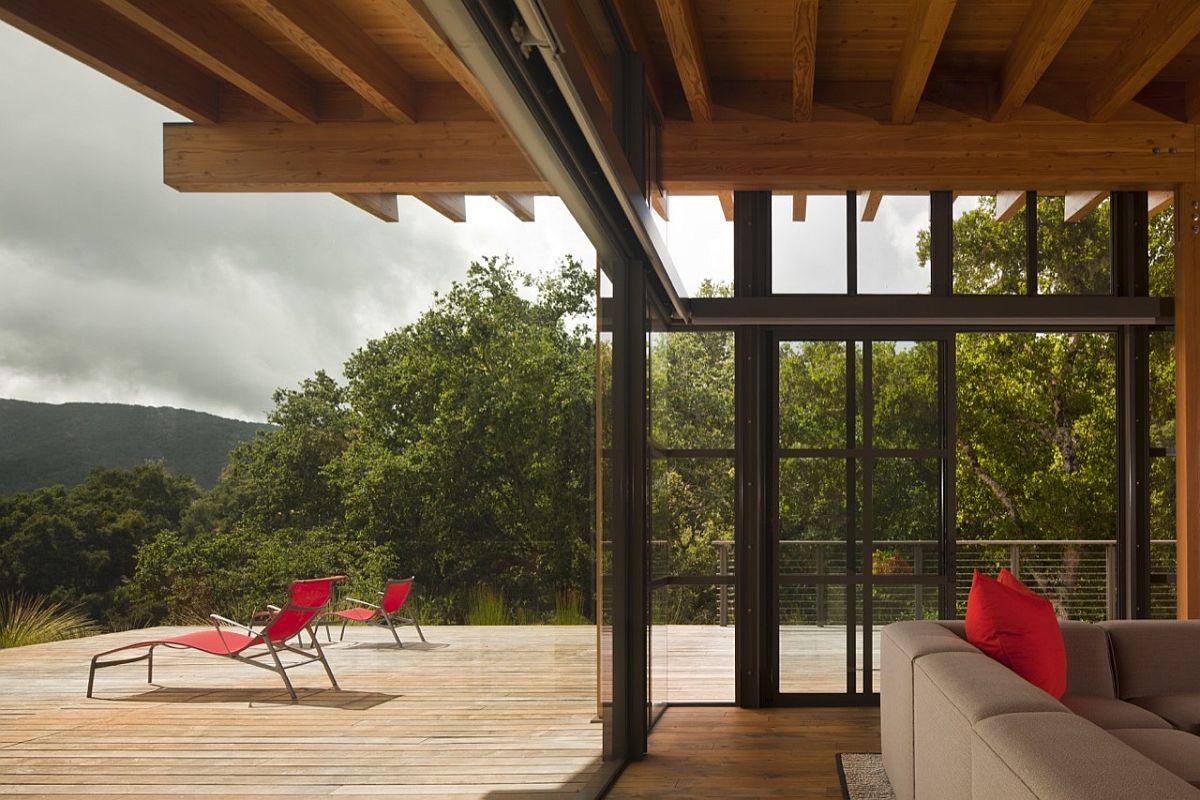 It is not the guest house that leaves you mesmerized but the landscape it sits in and the vast expanse of greenery and ancient oak trees which surround it. Of course, the structure itself does a brilliant job of allowing the scenery to shine through even while offering a tranquil getaway that seems bot rustic and modern. Stone, steel and timber shape the structure with the peripheral walls in stone leading towards a simple structure where zinc roofing sits above walls covered in cedar. A large pool deck adds to the aura of this spectacular guest house that allows its residents to escape the mundane and the urbane! [Photography: Nic Lehoux]
RELATED: Wicker and Metal Pergola Transforms Mountain Guest House in Barcelona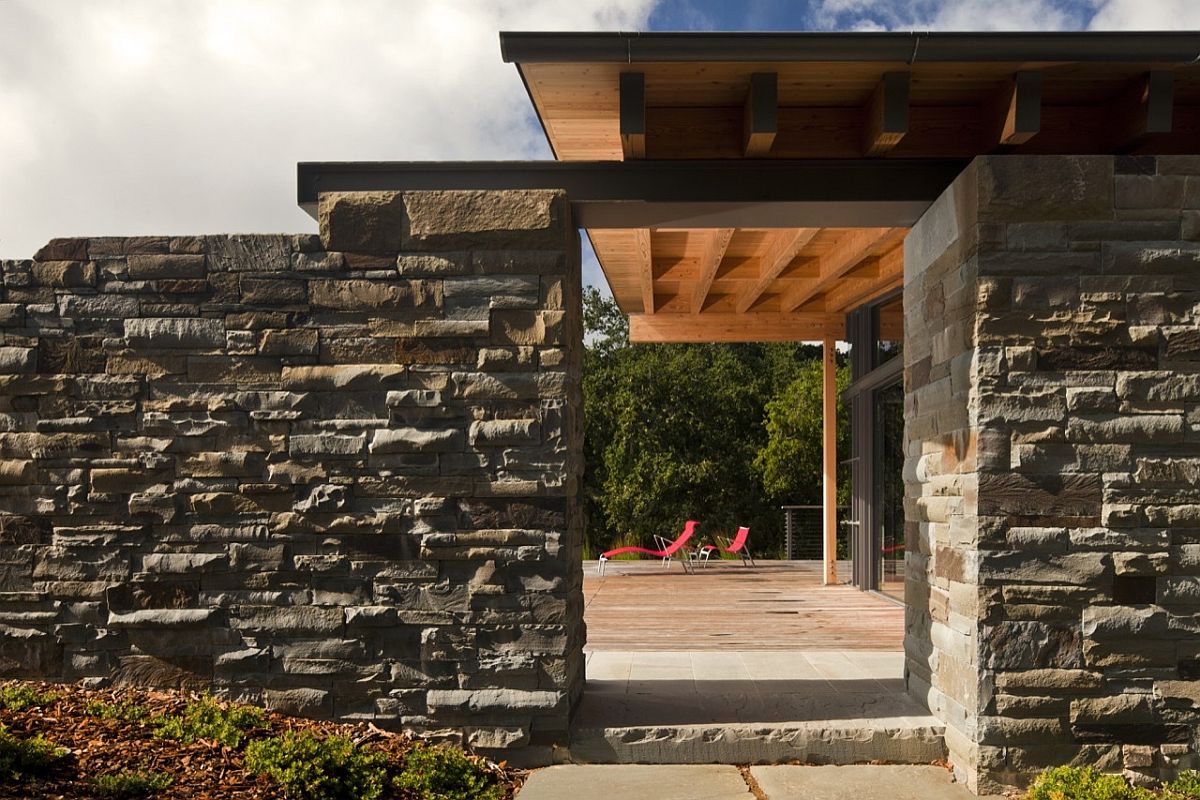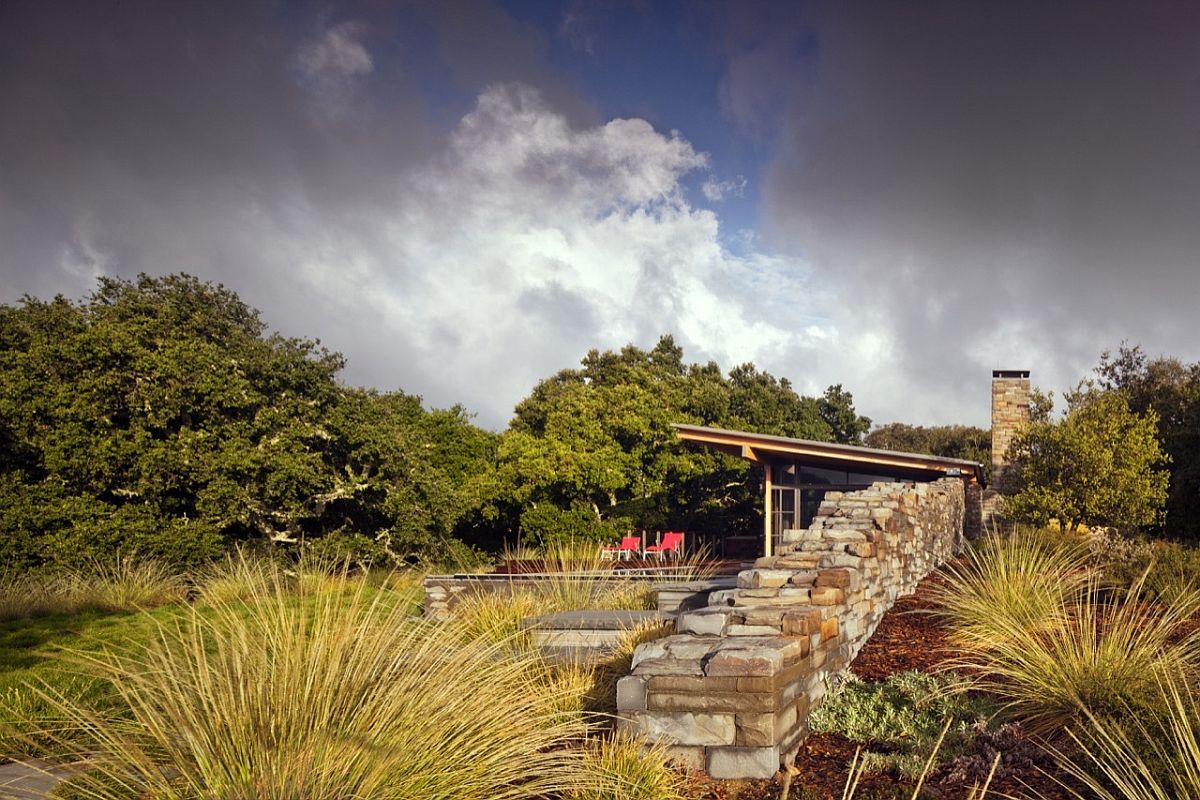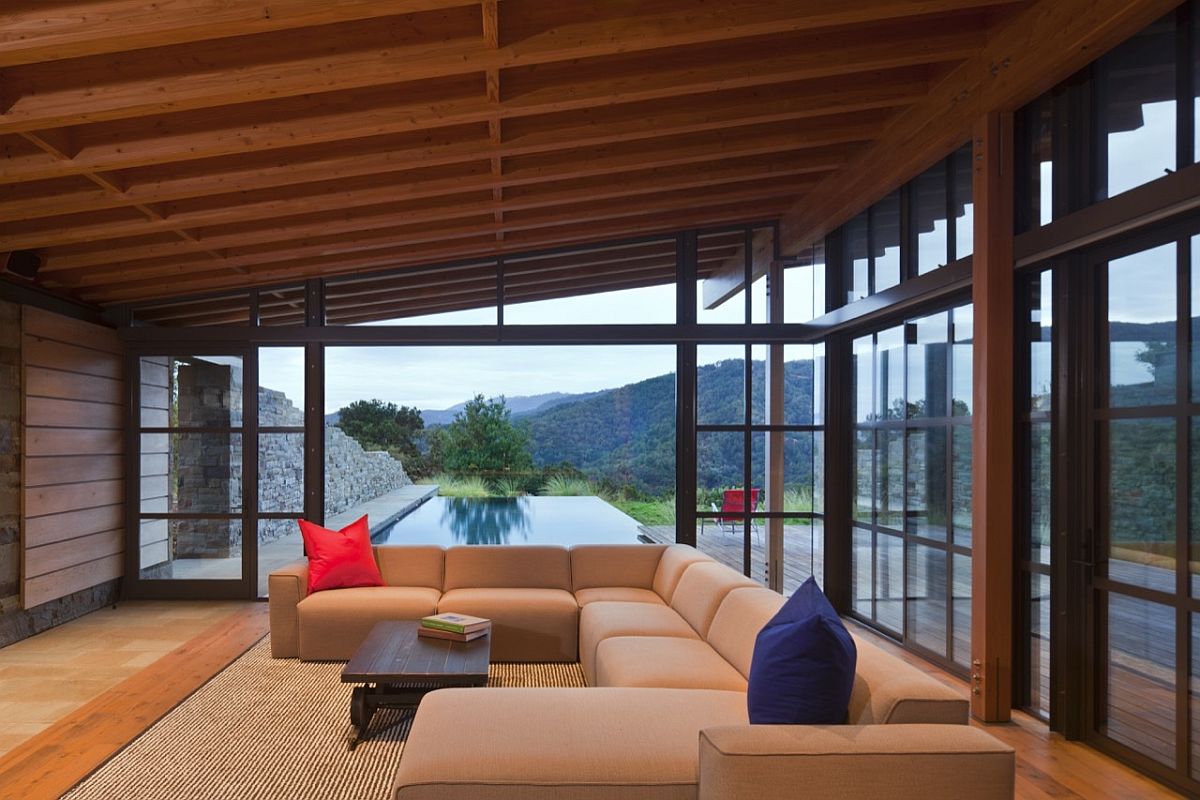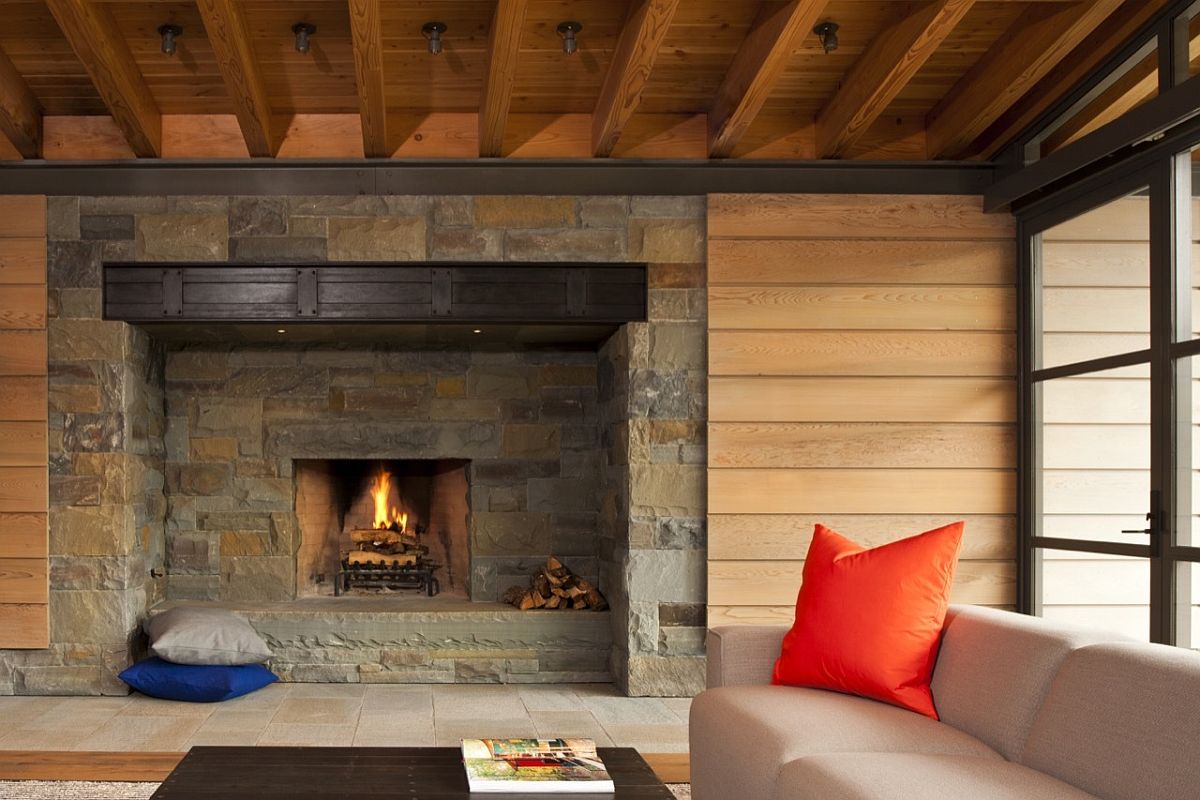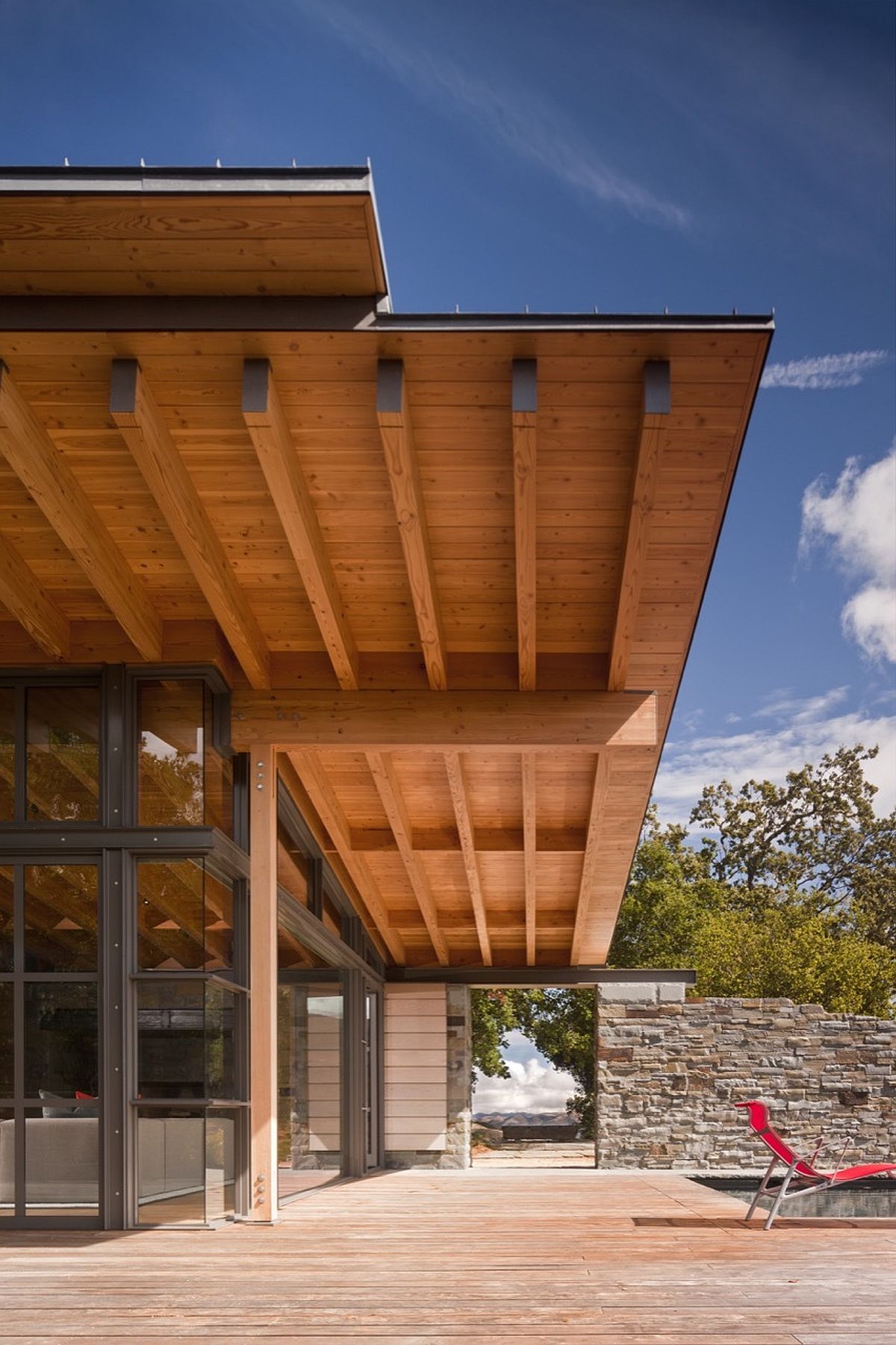 The Santa Lucia Preserve is a remarkably beautiful, vast landscape that was previously a historic cattle ranch. The site has a rolling topography, a forest of ancient live oaks and manzanita, and offers panoramic views of the San Clemente Mountains and Los Padres National Forest beyond.
RELATED: Exquisite Holiday House with Scenic Sea and Mountain Views