Most modern renovations and extensions that we come across on a daily basis are about adding new rooms to the existing home or creating an interior that is brighter and far more ergonomic. This heritage home in London though brings something entirely different with a gorgeous garden room that feels like an extension of the main house even while welcoming the garden and water features indoors. The Garden Room designed by Hugh Strange Architects in London can multi-task with ease as it adds a home gym, bathing area and additional relaxation zones both inside and outside the building.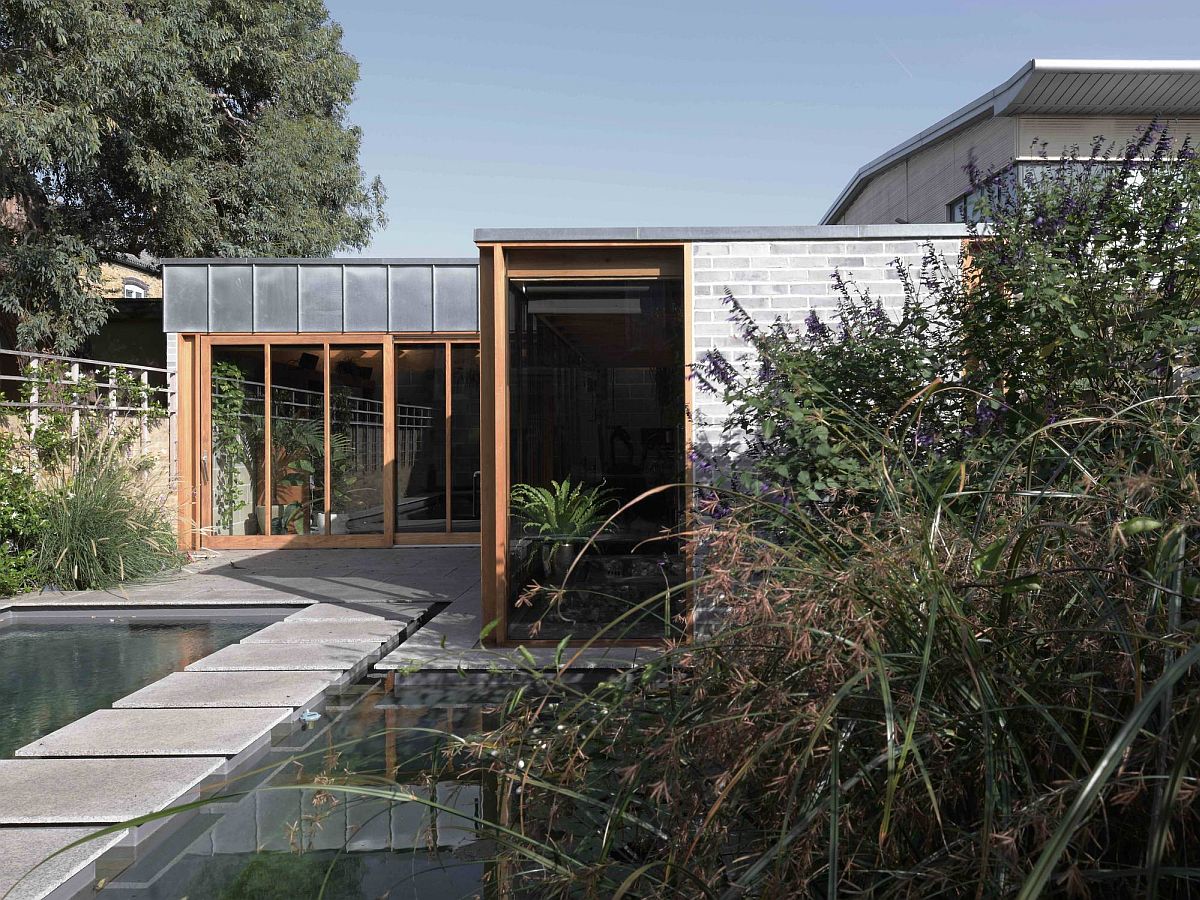 Engineered timber has been used to make the new roof structure of the garden room and this roof gently extends outwards to create sheltered outdoor spaces between the new addition and the main house. Sliding glass doors with a wooden frame connect the interior with the gardenscape on all sides even as blockwork walls and poured terrzazzo flooring welcome one inside. The design is simple, modest and one that places emphasis on functionality rather than flowing form. A large eucalyptus tree outside offers ample shade to the garden room and accentuates its serene vibe. [Photography: David Grandorge]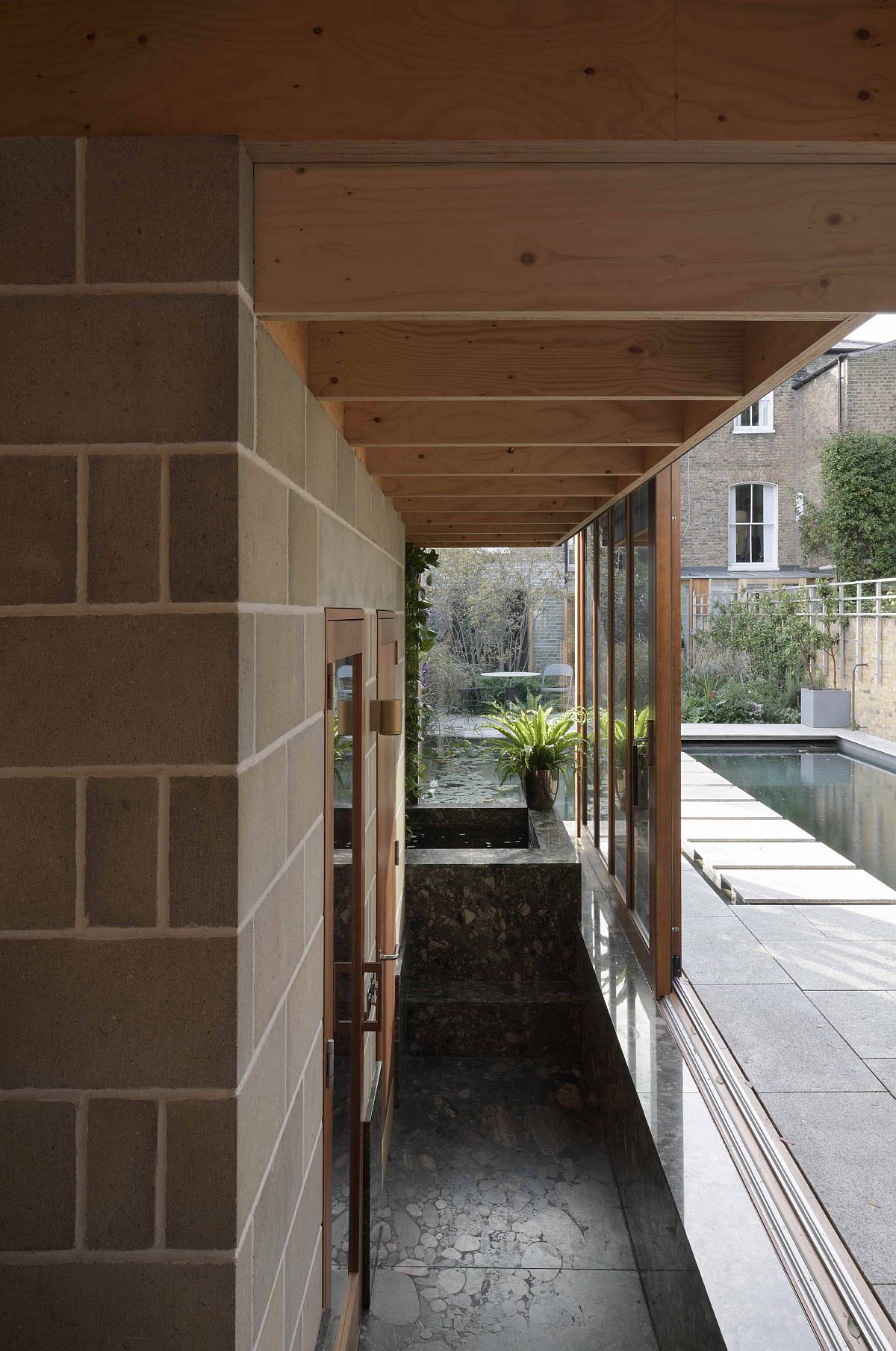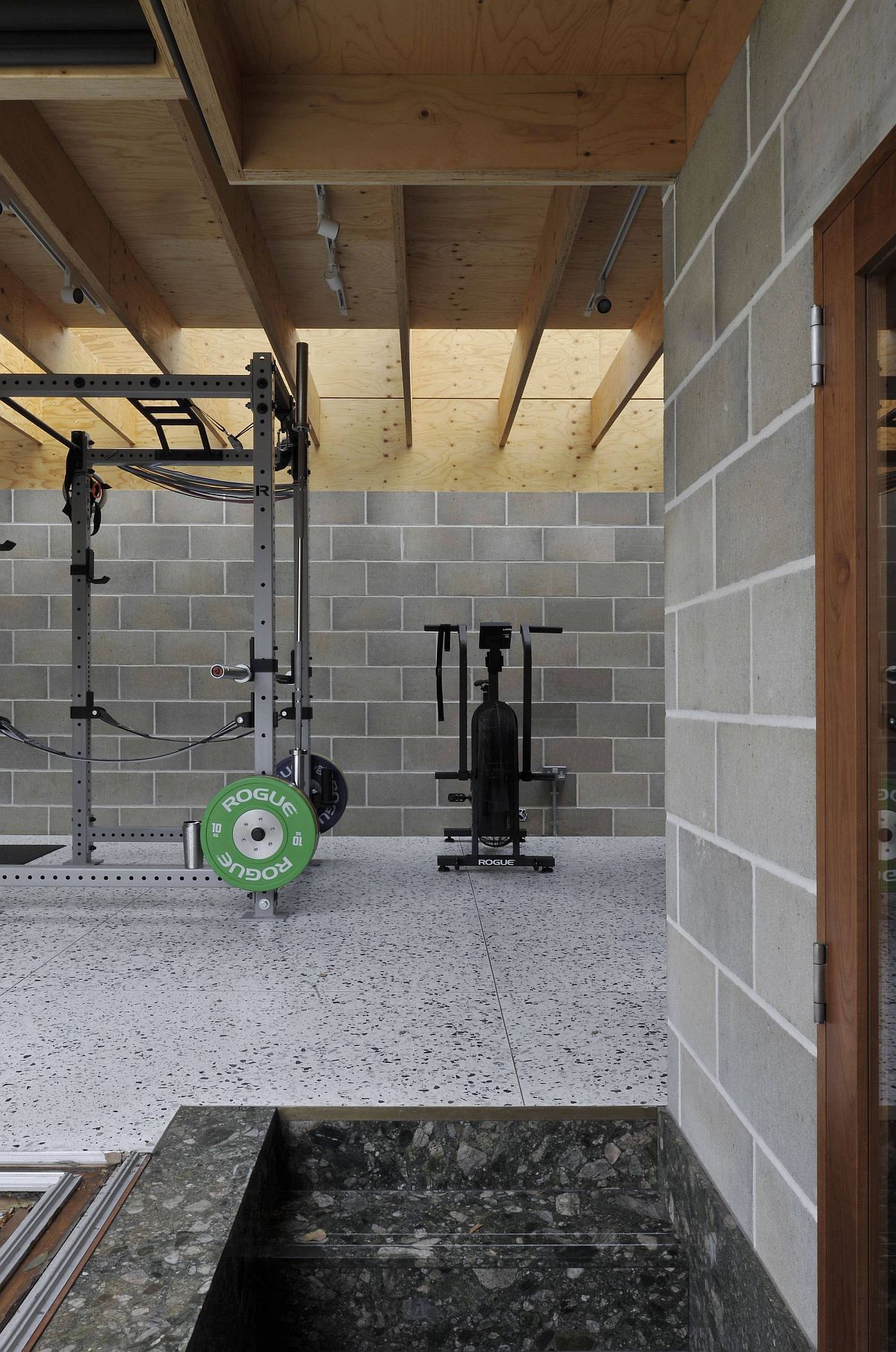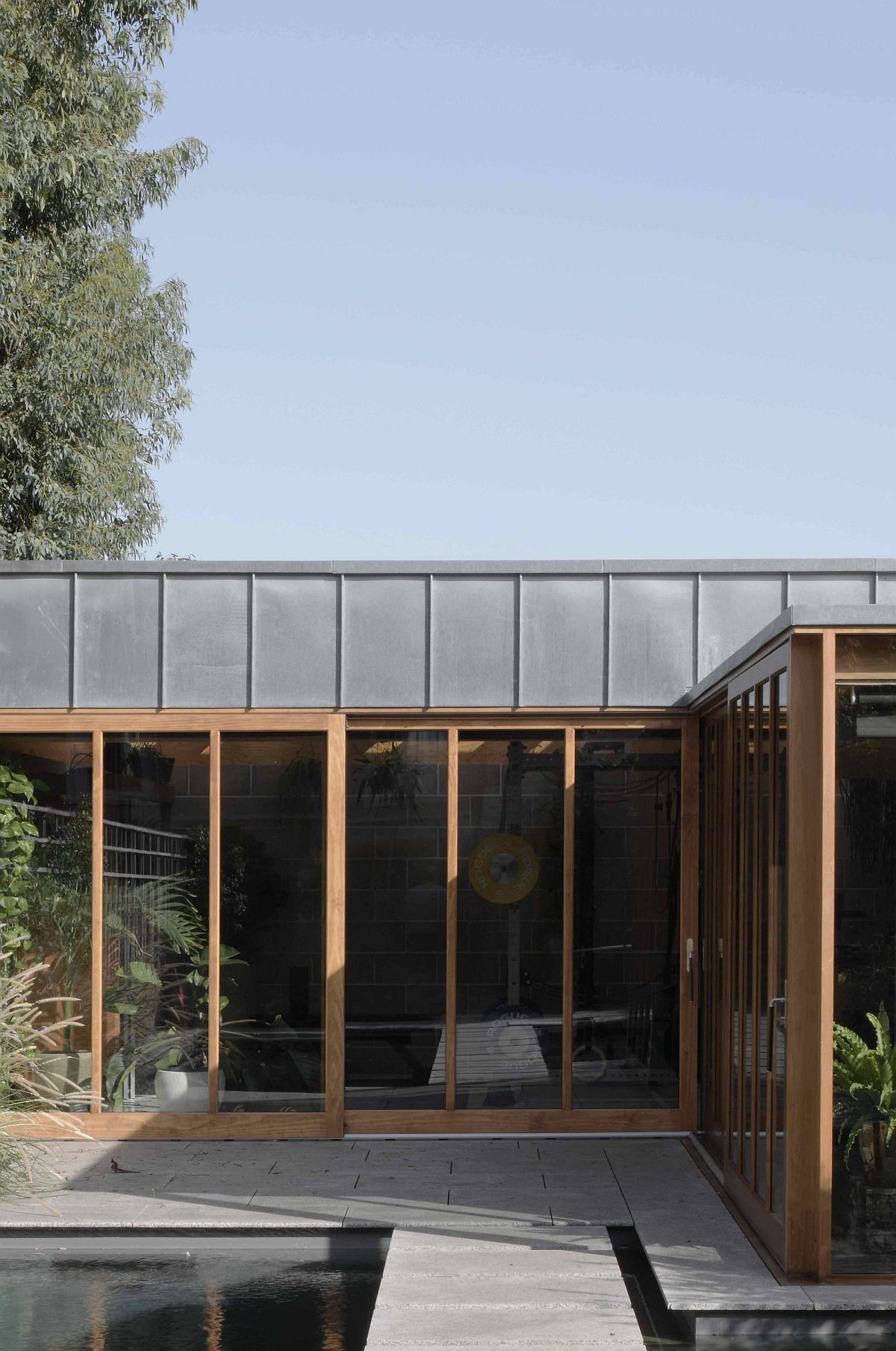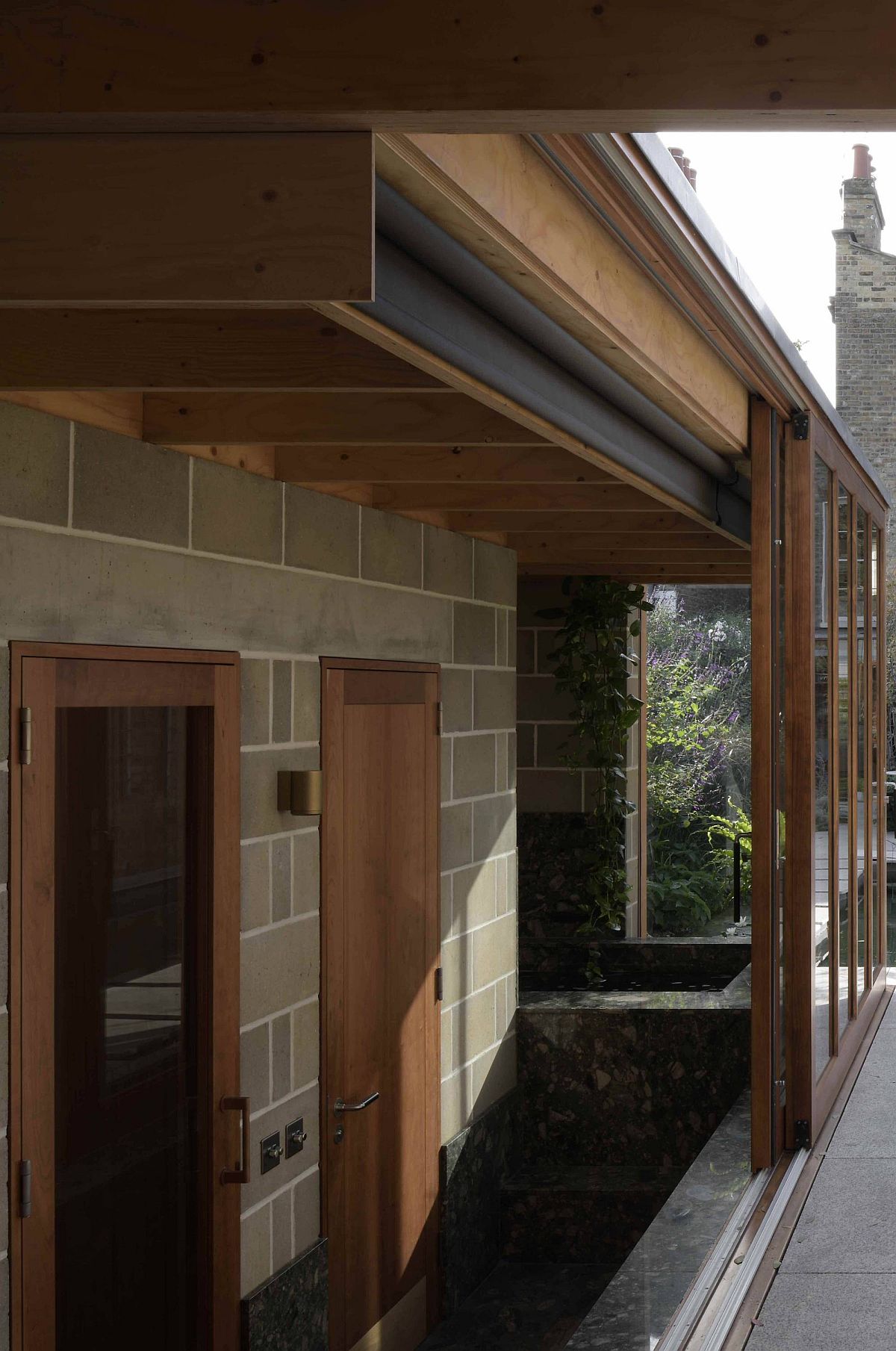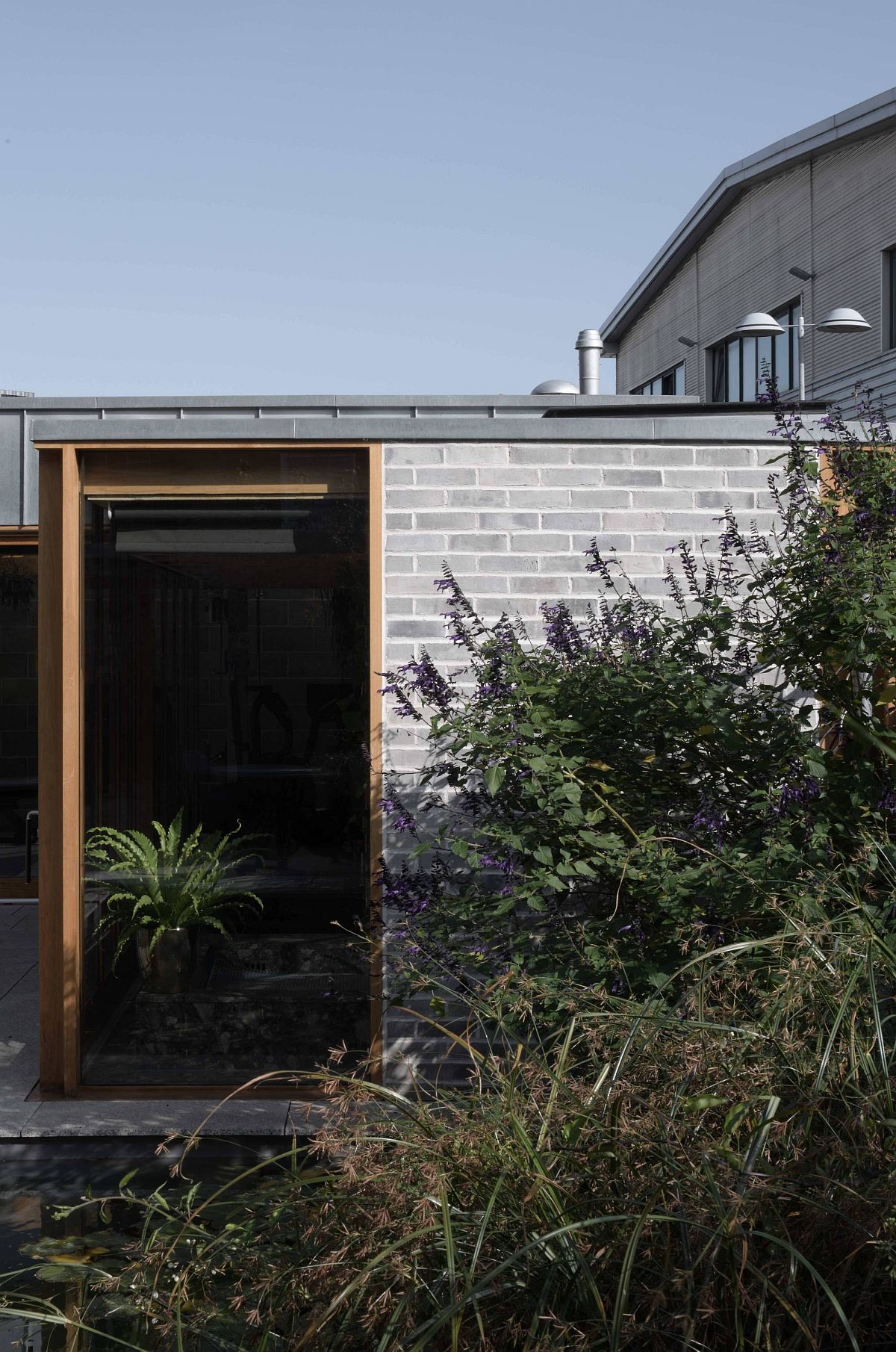 Works within and to the rear of a Grade II listed villa focused on creating a new garden room which, together with the neighboring painting studio, shelters under a large Eucalyptus tree. The timber roof structure to the new room is constructed of engineered timber (lumber veneer laminate) and forms a large span opening to the main volume of the building, and a cantilever to the smaller volume.