For a design aficionado there are few things more delightful than a modest home that maximizes the available space with a wide array of space-saving features that wow you with unbridled creativity. Offering precisely this is the lovely, smart Apartment V01, nestled in the heart of Sofia and designed by dontDIY with loads of ingenuity and an understated Scandinavian flair. The urbane apartment does its very best in terms of utilizing the vertical room on offer, as a series of multi-functional storage units in the living room and a kitchen that completely vanishes from sight when not in use leave you spellbound.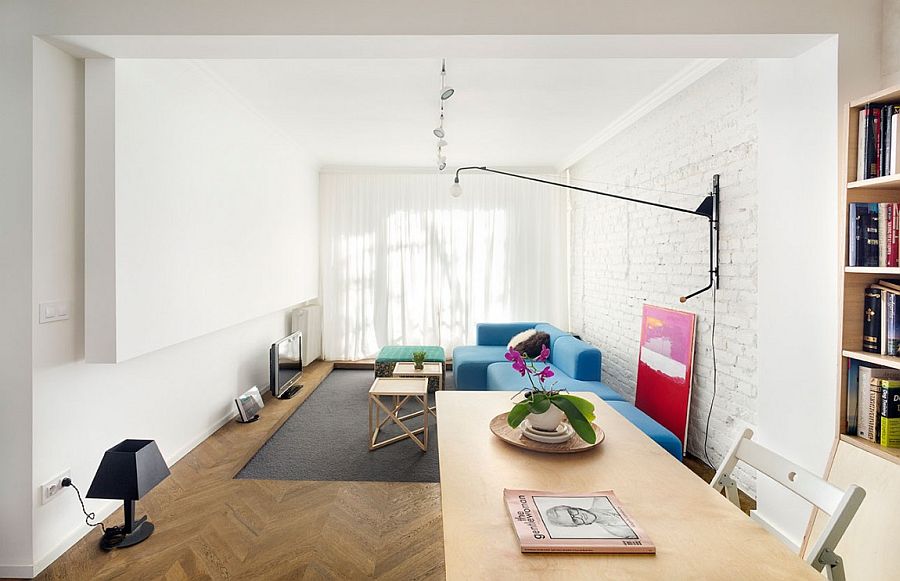 An open living area welcomes you at Apartment V01, with the dining area and a cozy reading nook housed on an elevated platform on one side of the room, while the living space with a plush blue modular couch occupies the other half. Exposed, whitewashed brick walls give the interior a unique personality and create a neutral backdrop, while the smart décor and warm, woodsy accents usher in color and personality. Midcentury, vintage and Scandinavian-style décor sits comfortably next to one another, with a dark fireplace becoming the focal point of this breezy setting.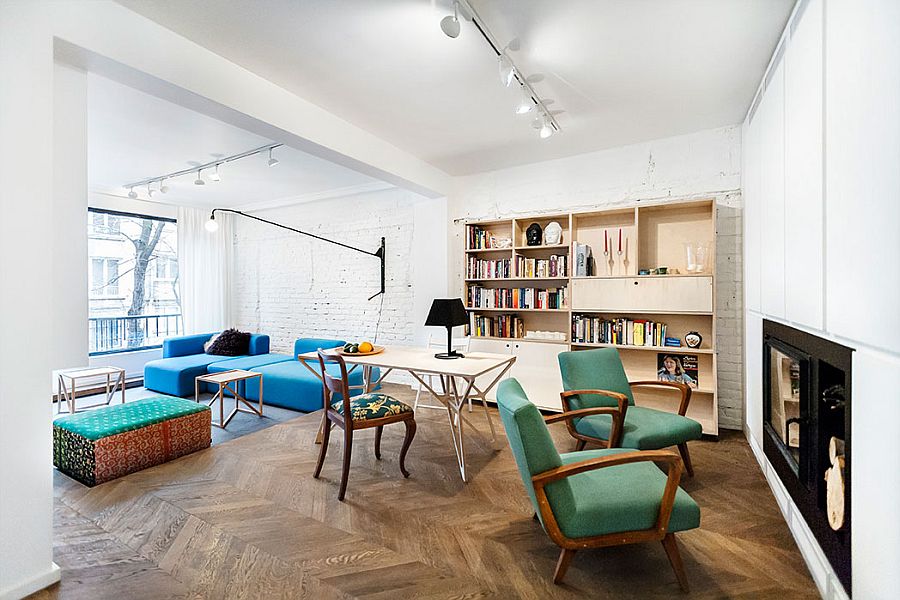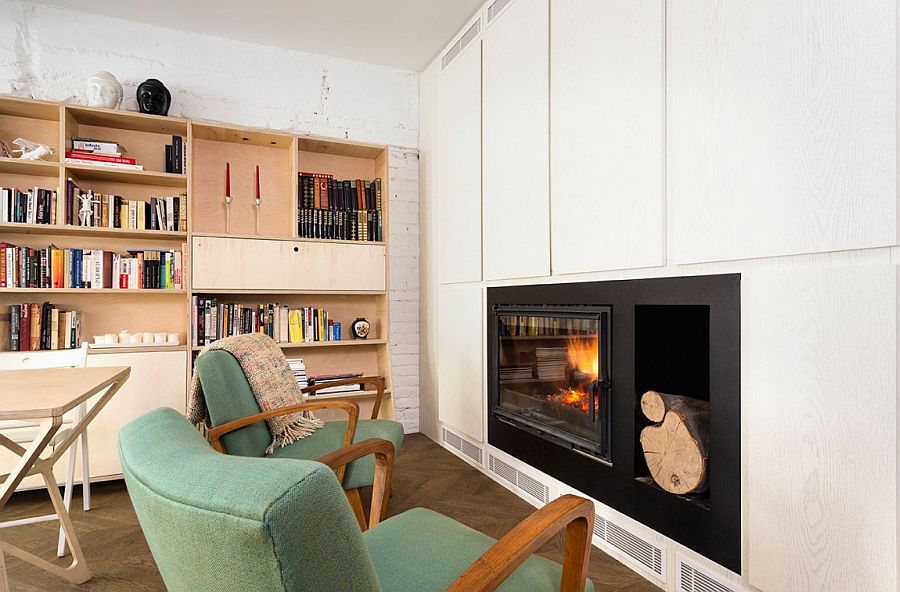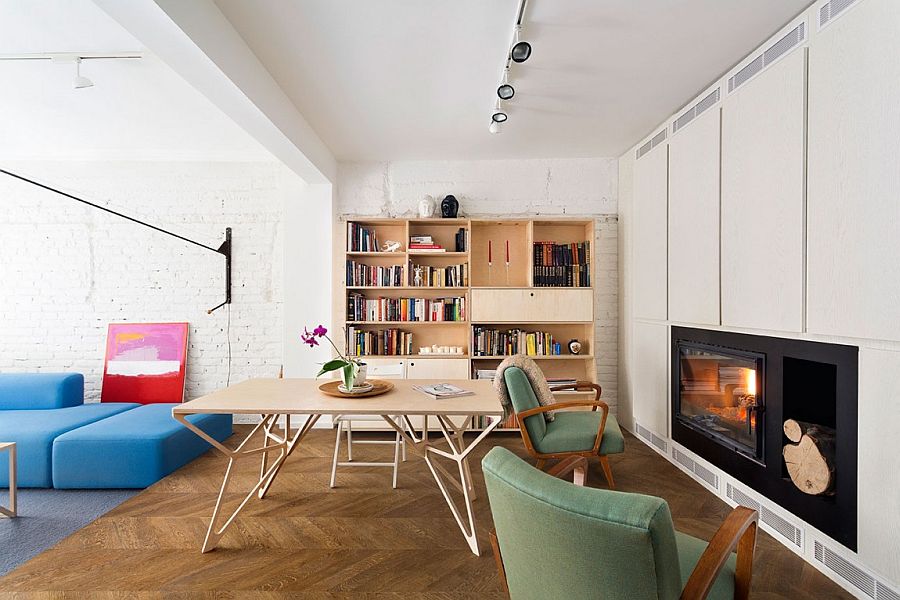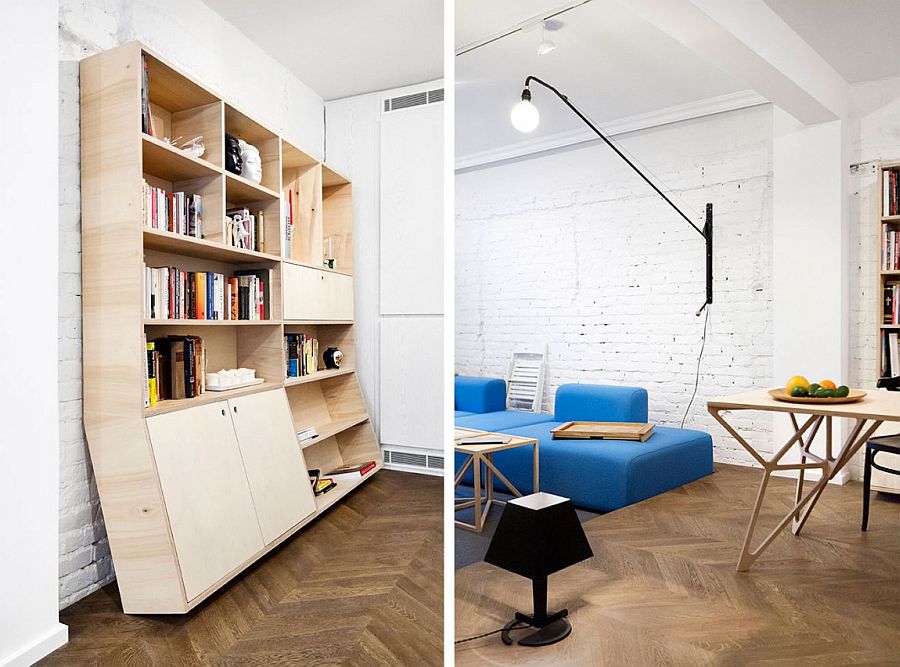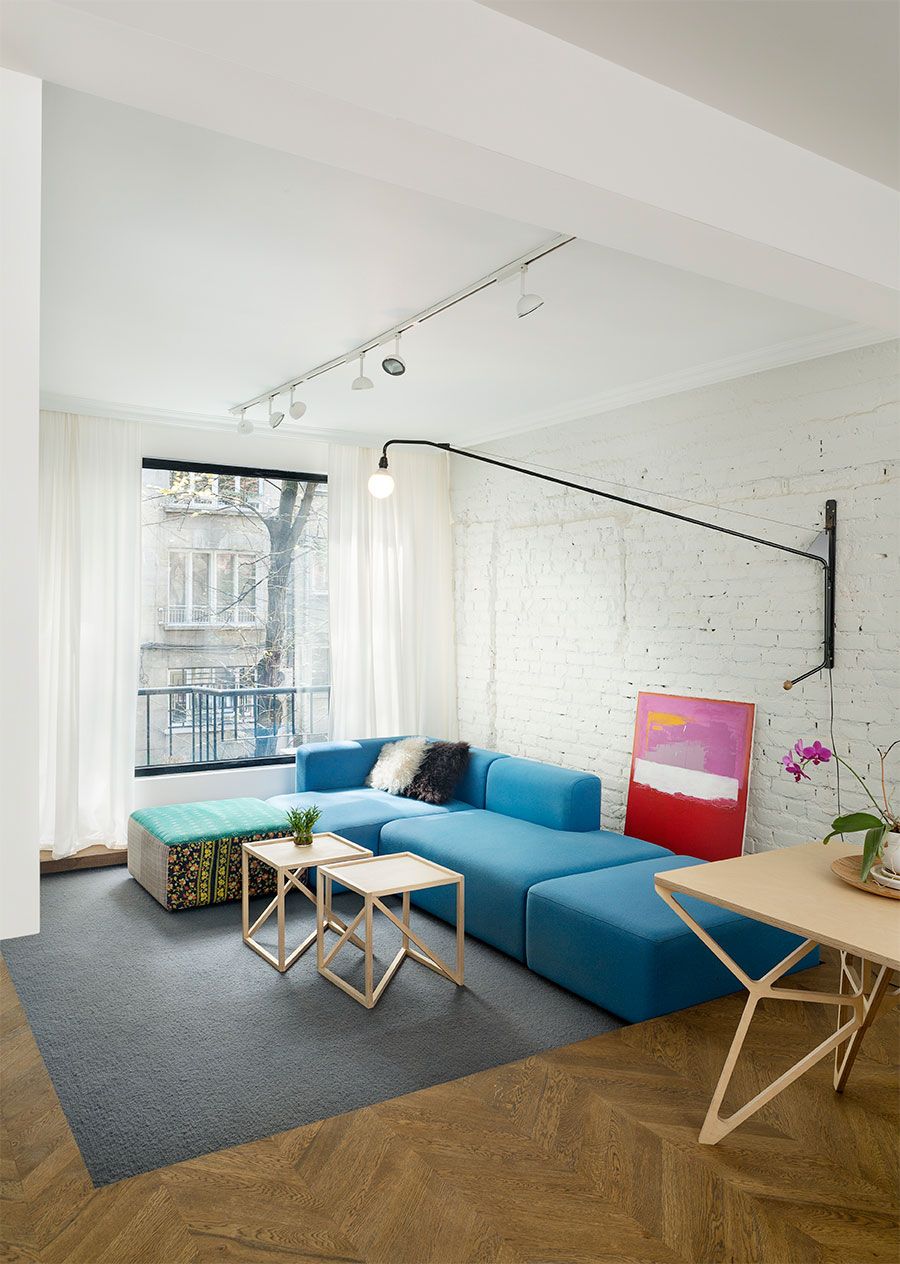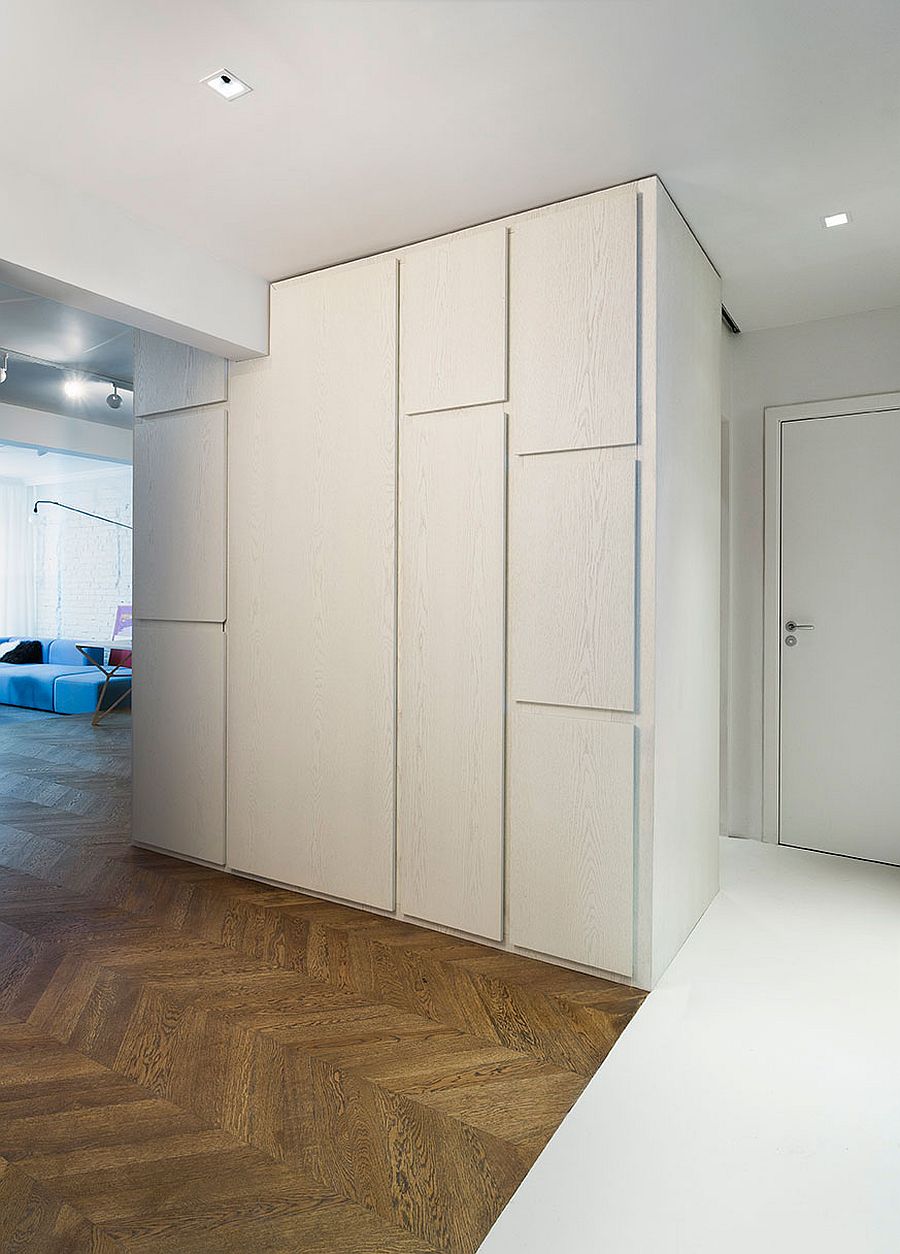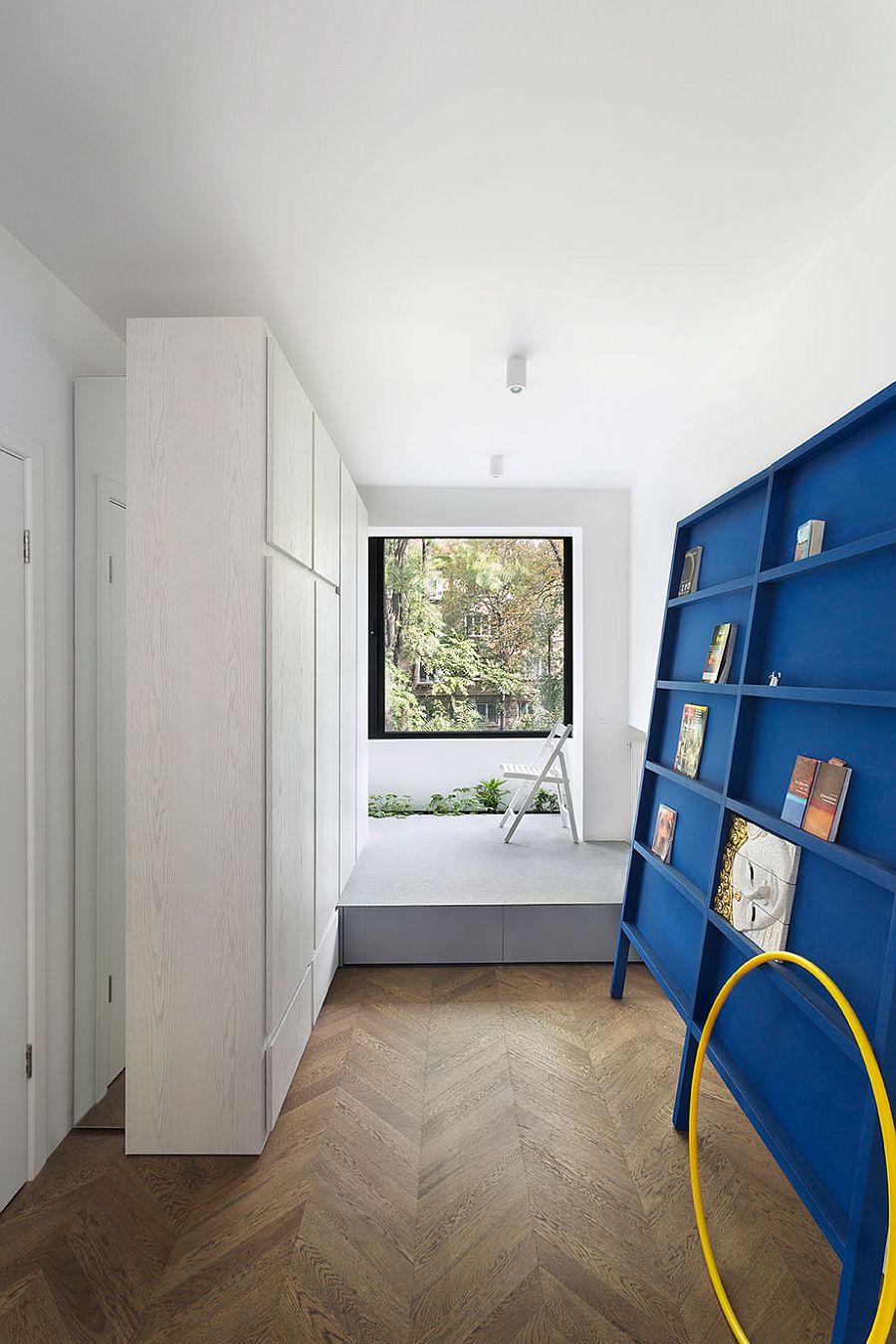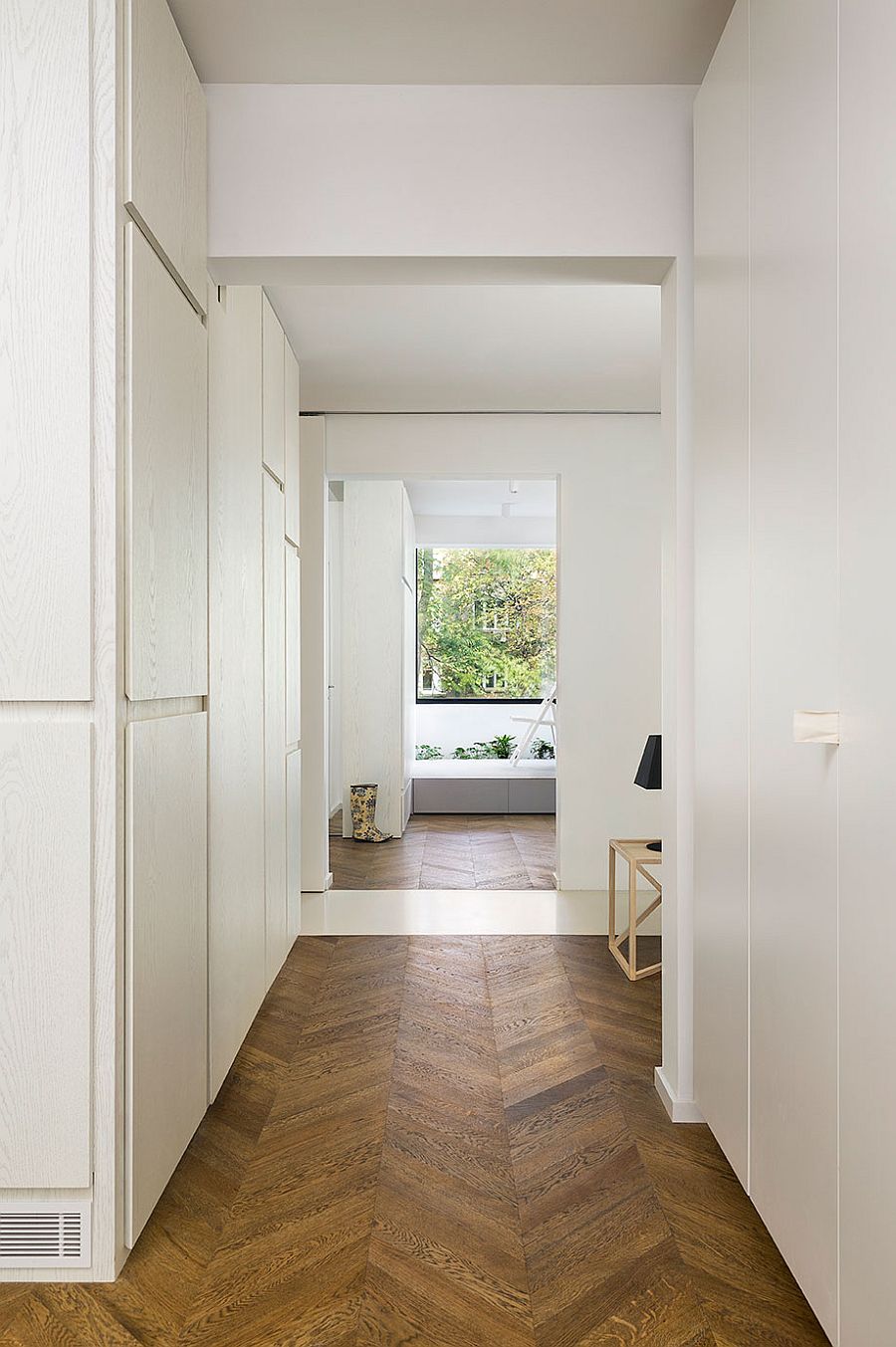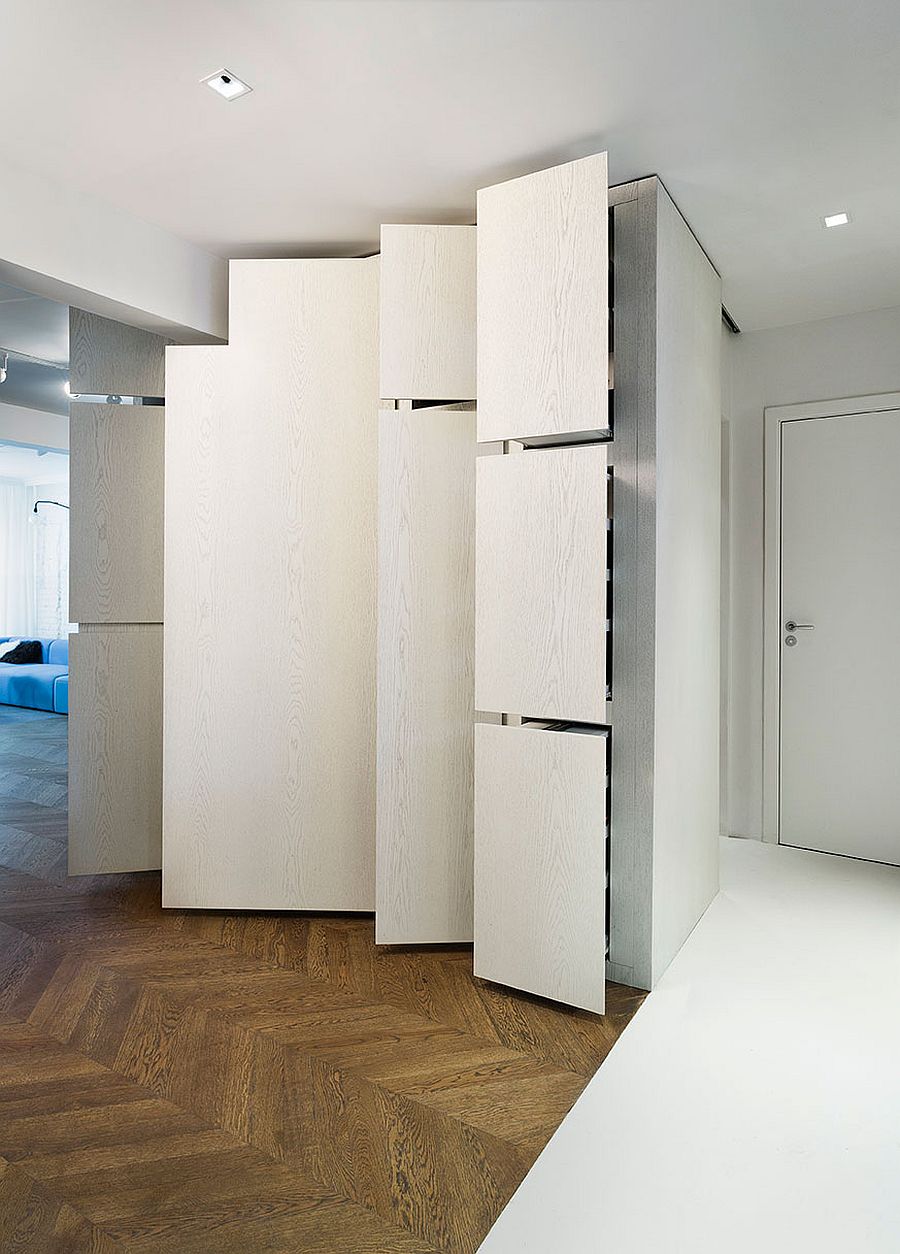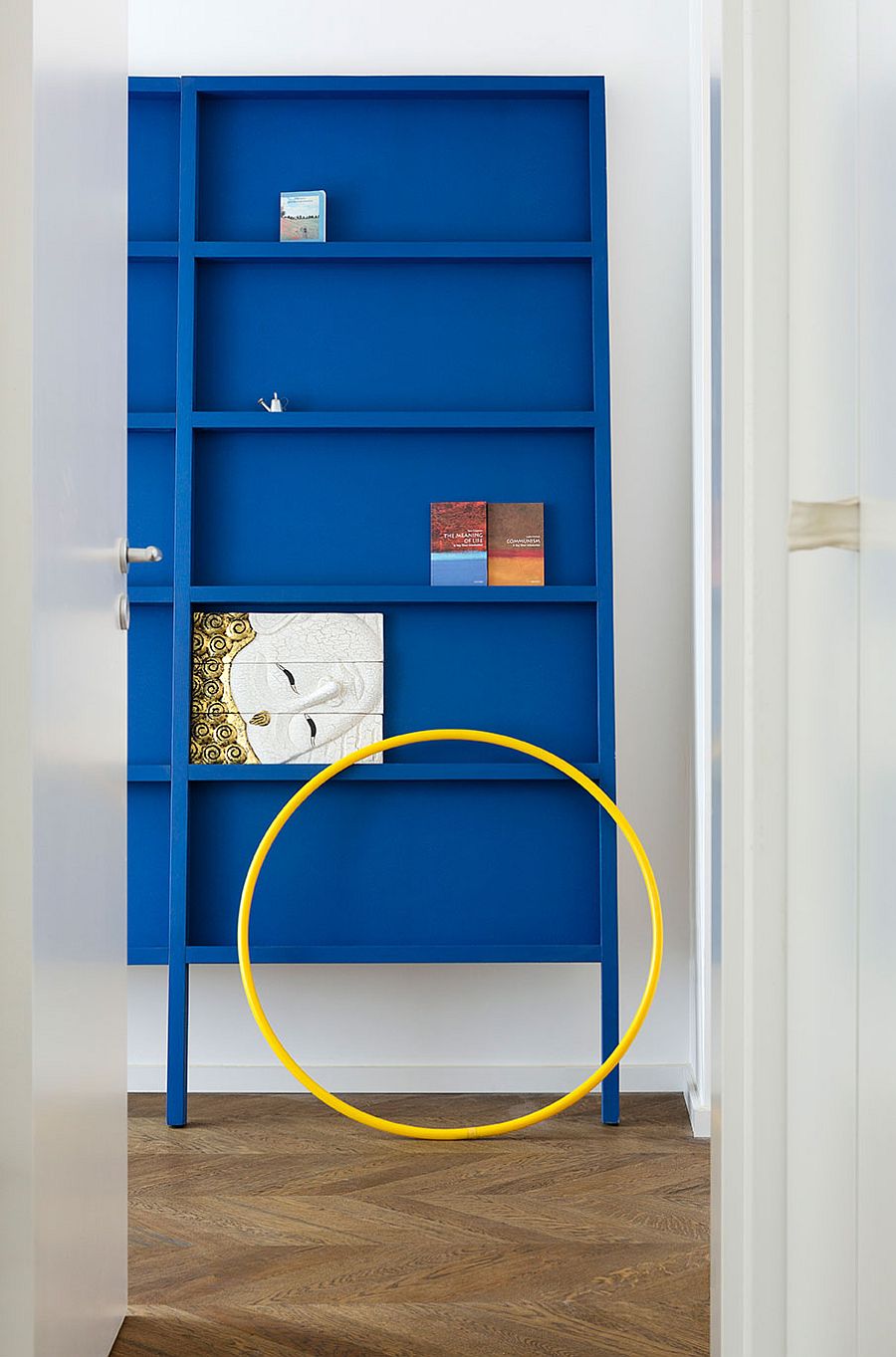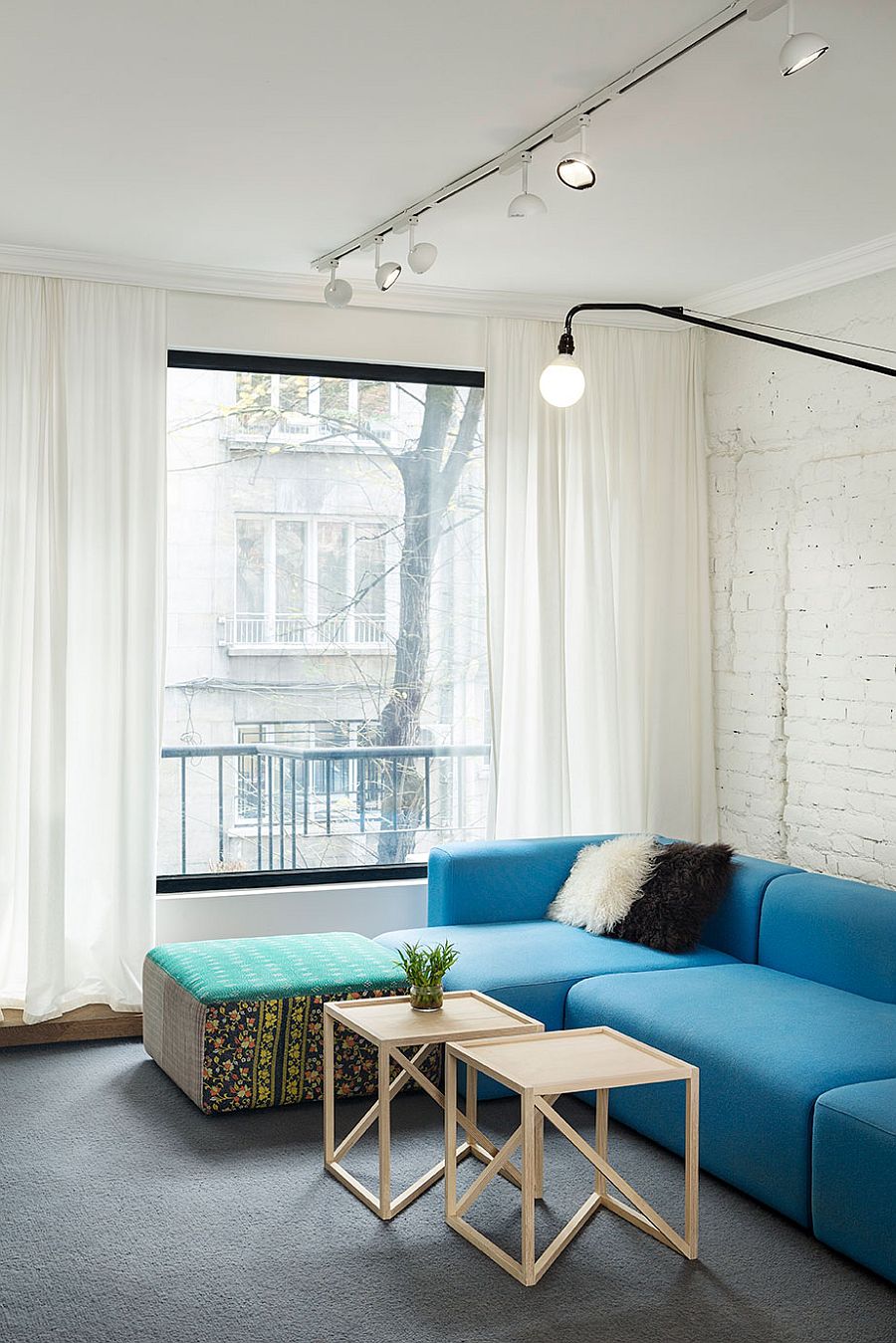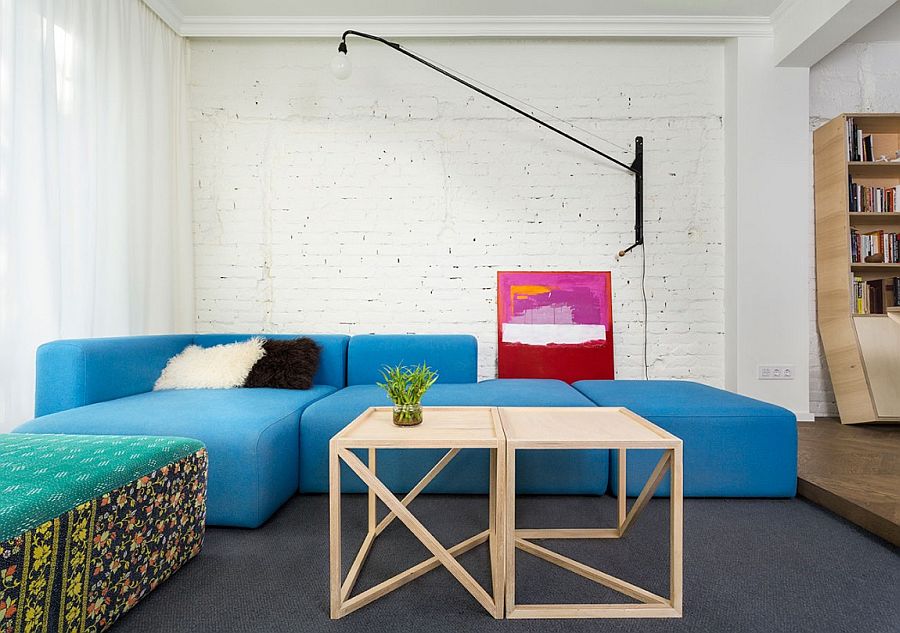 It is the built-in kitchen that is the true showstopper of this resourceful apartment, as it can be fully concealed behind sliding white doors. The bespoke plywood kitchen is all about practicality and ergonomics, as it makes the most of the limited wall space and only offers the most essential features that the homeowners wished for. With the wall storage units next to it concealing kitchen appliances such as the refrigerator, there is no lack of counter space here. A wardrobe room with a yoga deck, winter garden and pet zone, a minimal bedroom in white with a custom baroque bed, and a lovely bathroom in white complete this savvy apartment.