Small apartment makeovers are tricky in more ways than one. This becomes an even more challenging task when you want to combine the old with the new in a seamless manner while creating a new ambiance indoors. The Pujades 141 Apartment in Barcelona is one such tiny space that was revamped and given a fresh, new lease of life by Aramé Studio by turning to an open floor plan and innovative use of round windows that end up stealing the spotlight. The old and dark apartment was transformed by opening up the rooms, reducing the length of the corridors and creating a flowing design where light flows seamlessly from one area to the next.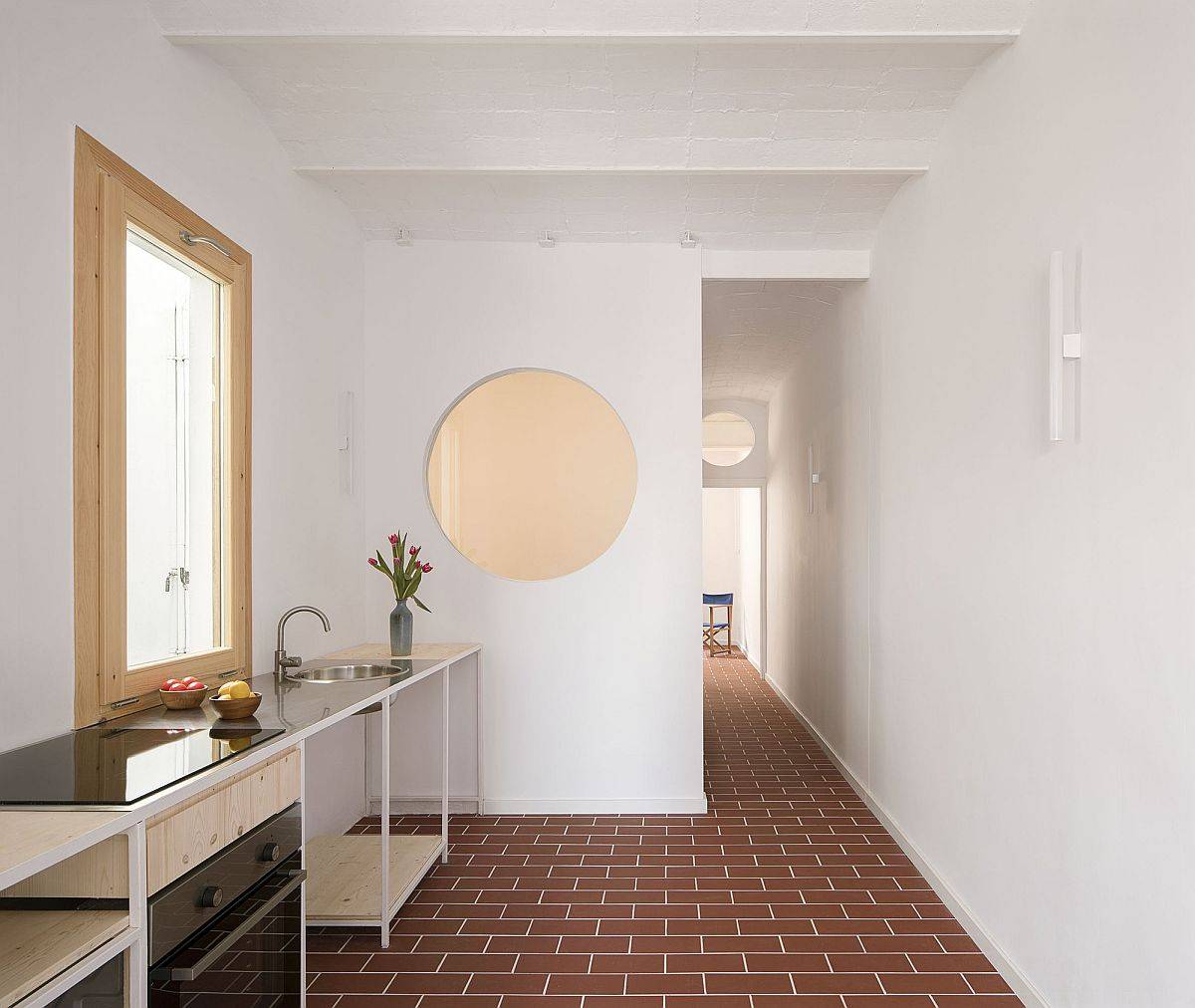 Inside the apartment one still finds some of the original elements of the space untouched as the curved ceiling and the terracotta floor tiles greet you in every room. The small living area and entrance lead to the custom kitchen in wood and metal that sits as a transitionary space between two different zones. Apart from the bedroom, a second room that can be used as a dining area, guest room or reading space was created with a round window allowing those inside a view of the living space.
A wood and white backdrop, cleverly placed windows and ample natural light put the final touches on this economic and breezy makeover. [Photography: Del Rio Bani]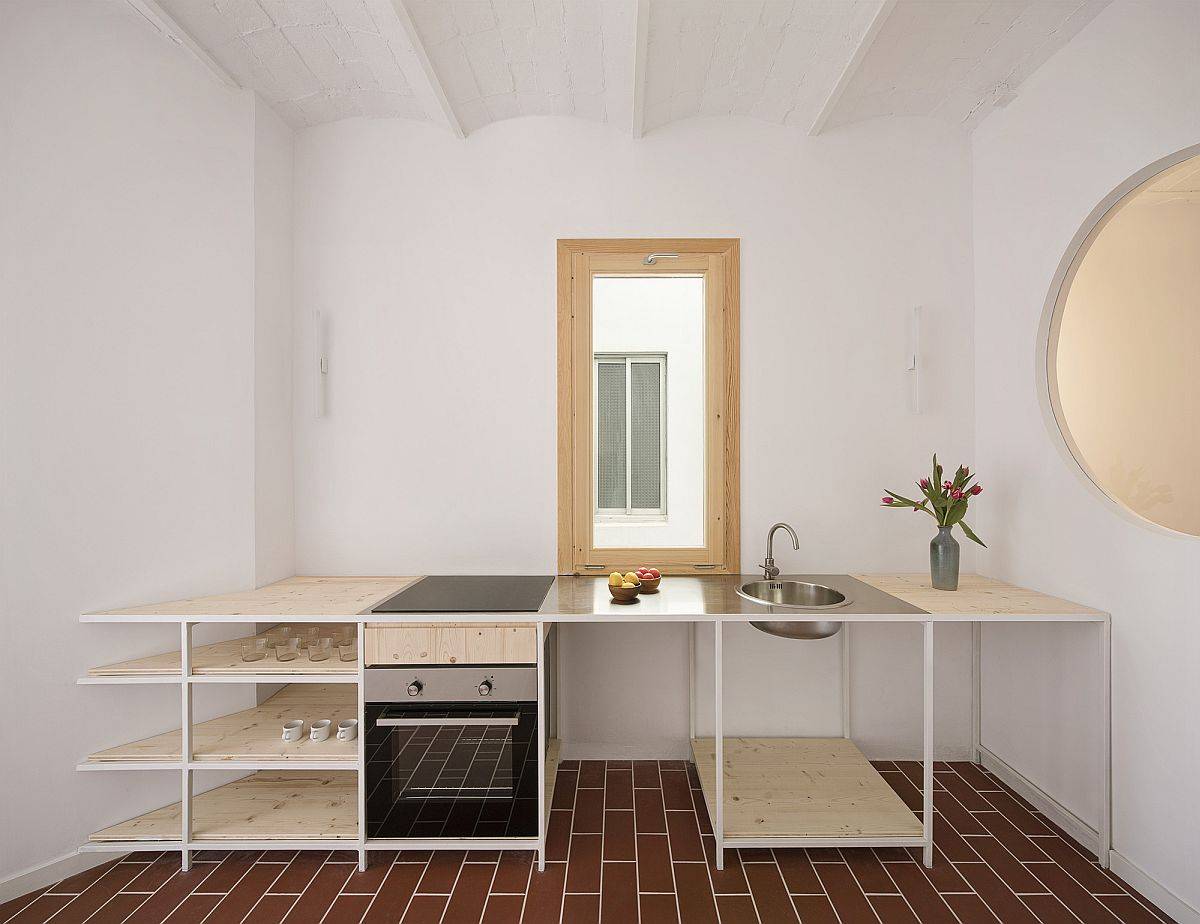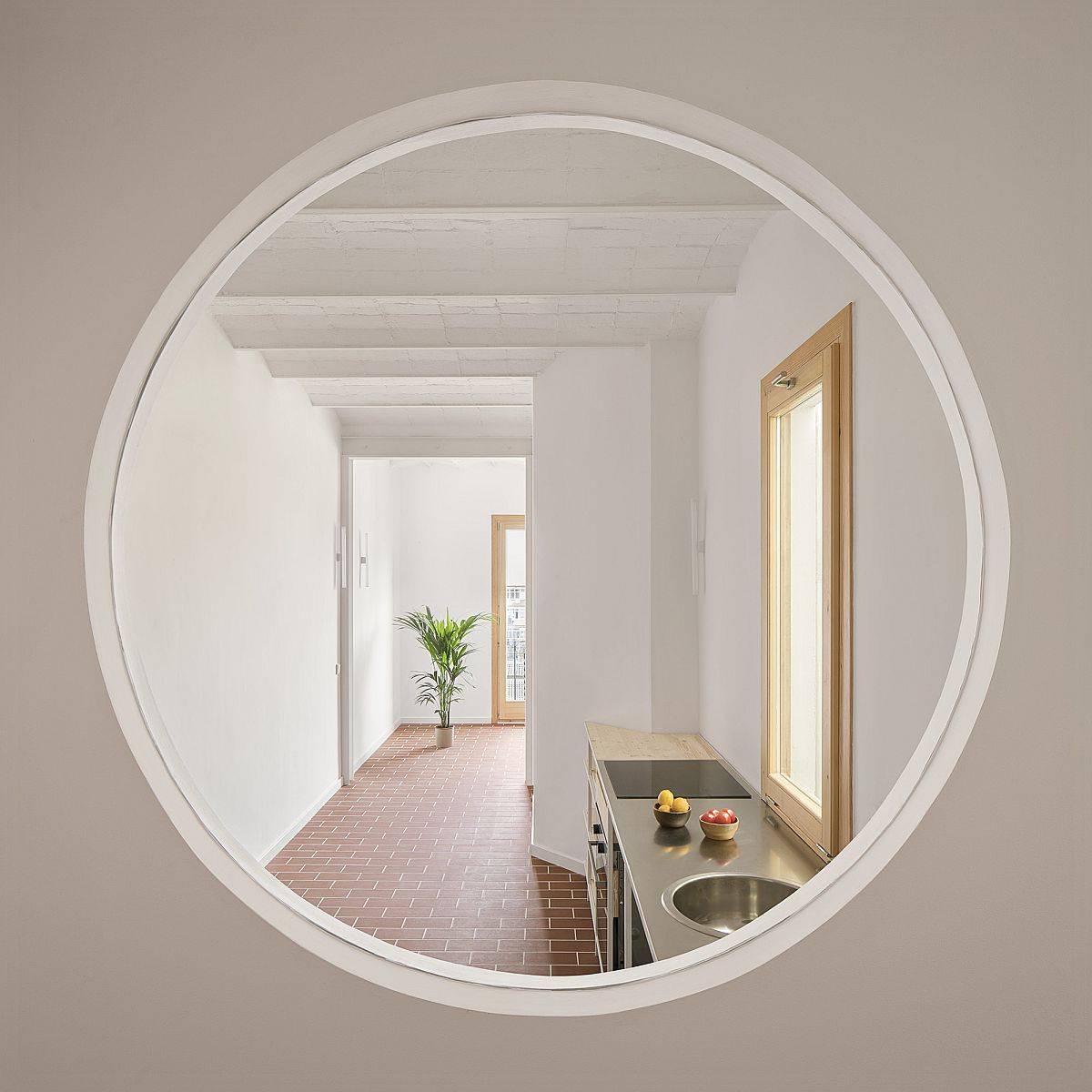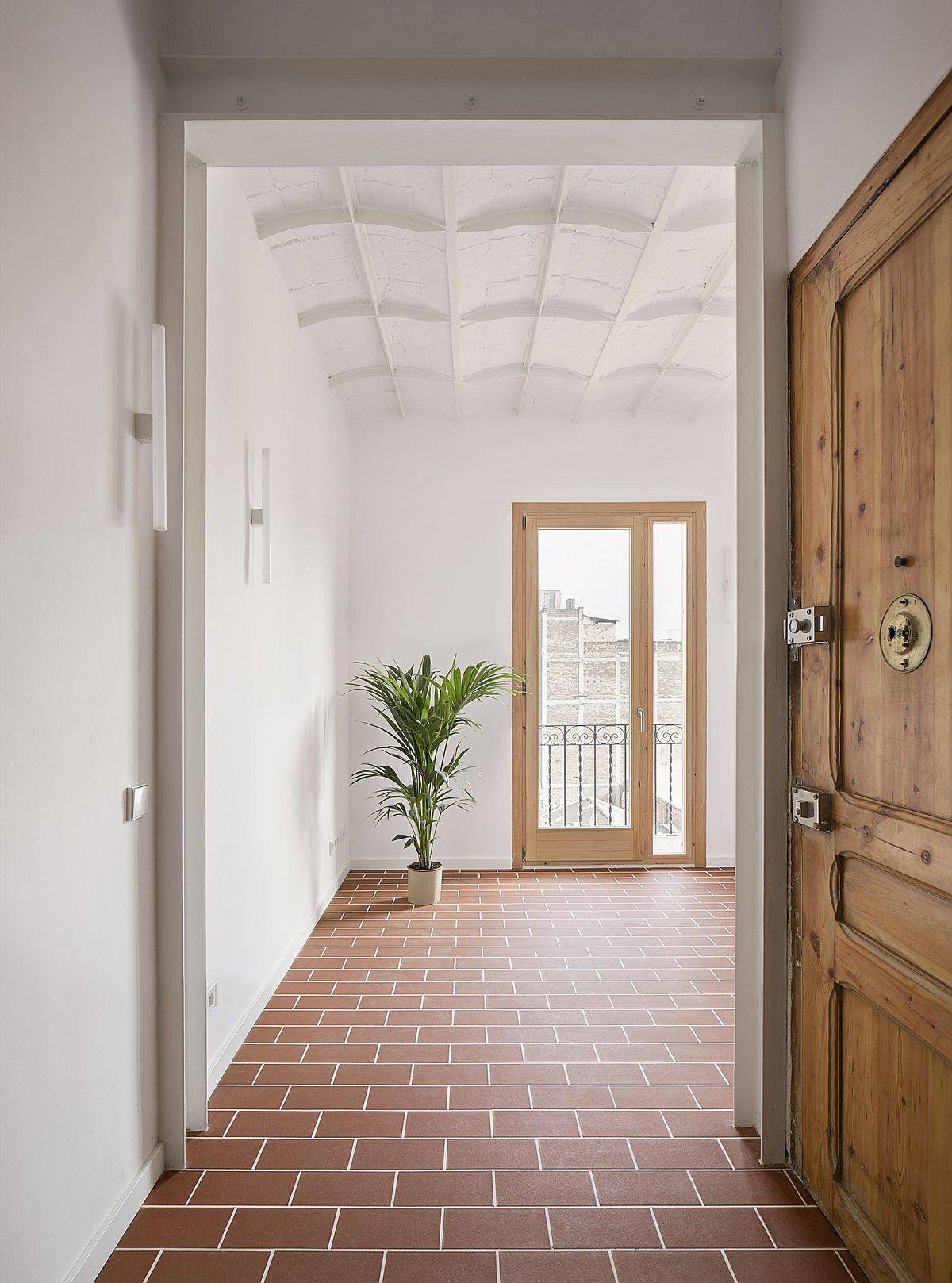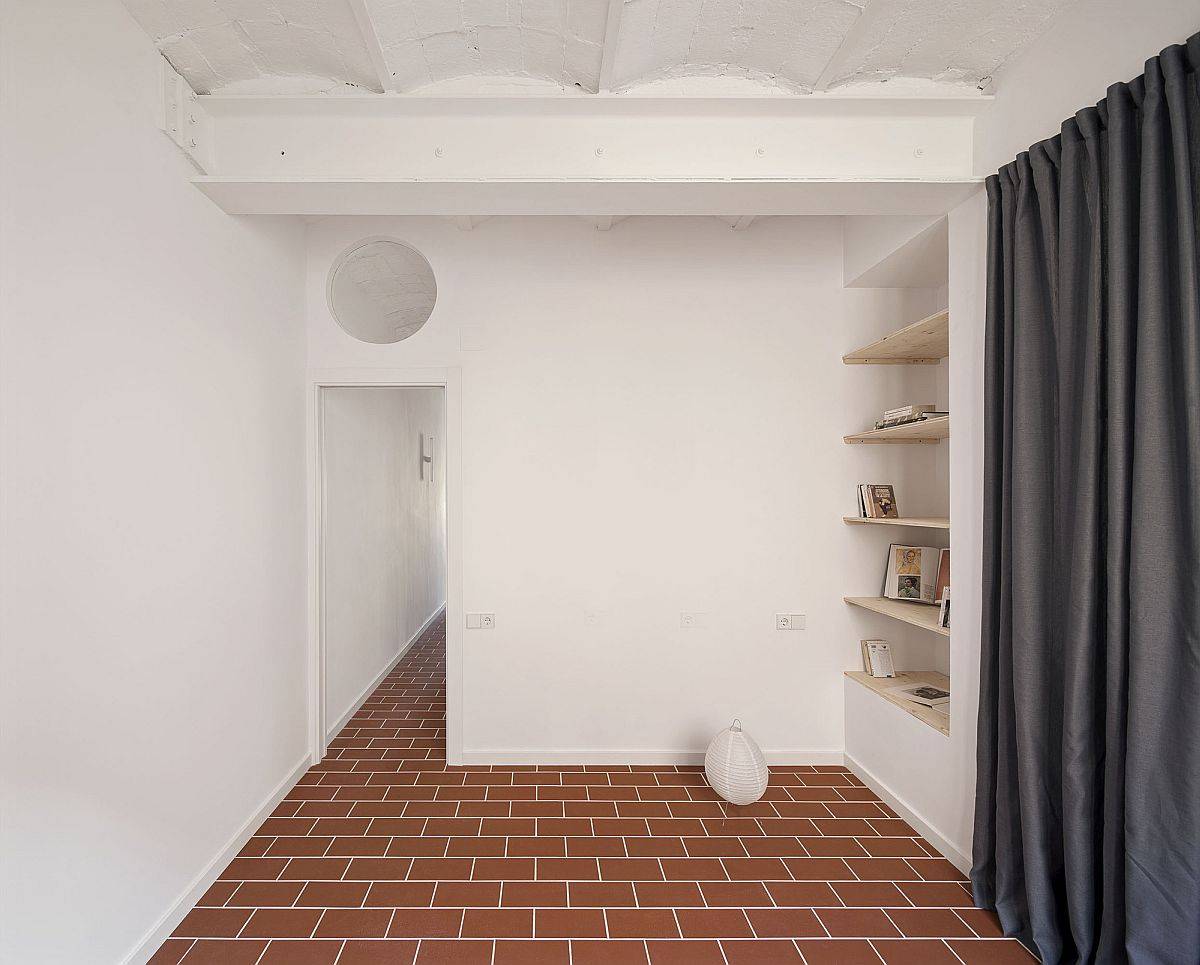 The proposal introduces a new plan distribution, erasing the old corridor and transforming the whole apartment in a sequence of open spaces. The project proposes longer views and a perception of a bigger space through enfilades of spaces that goes from the most "public spaces" to the more private ones.