If the 90's were all about rigid cubicles and an intentional disconnect from immediate surroundings, the last decade has turned this around completely with open, inviting interior design. Finding that ideal balance between privacy and openness coupled with smart indoor-outdoor interplay is what you get at the cheerful Yin-Yang Residence in Venice, California. Designed for the urban socialite with teenage kids, there is plenty of space here to hangout, have fun parties over the weekend and to still enjoy some quiet family time once in a while. Designed by Brooks + Scarpa Architects, it is a series of courtyards and walkways that get this accomplished.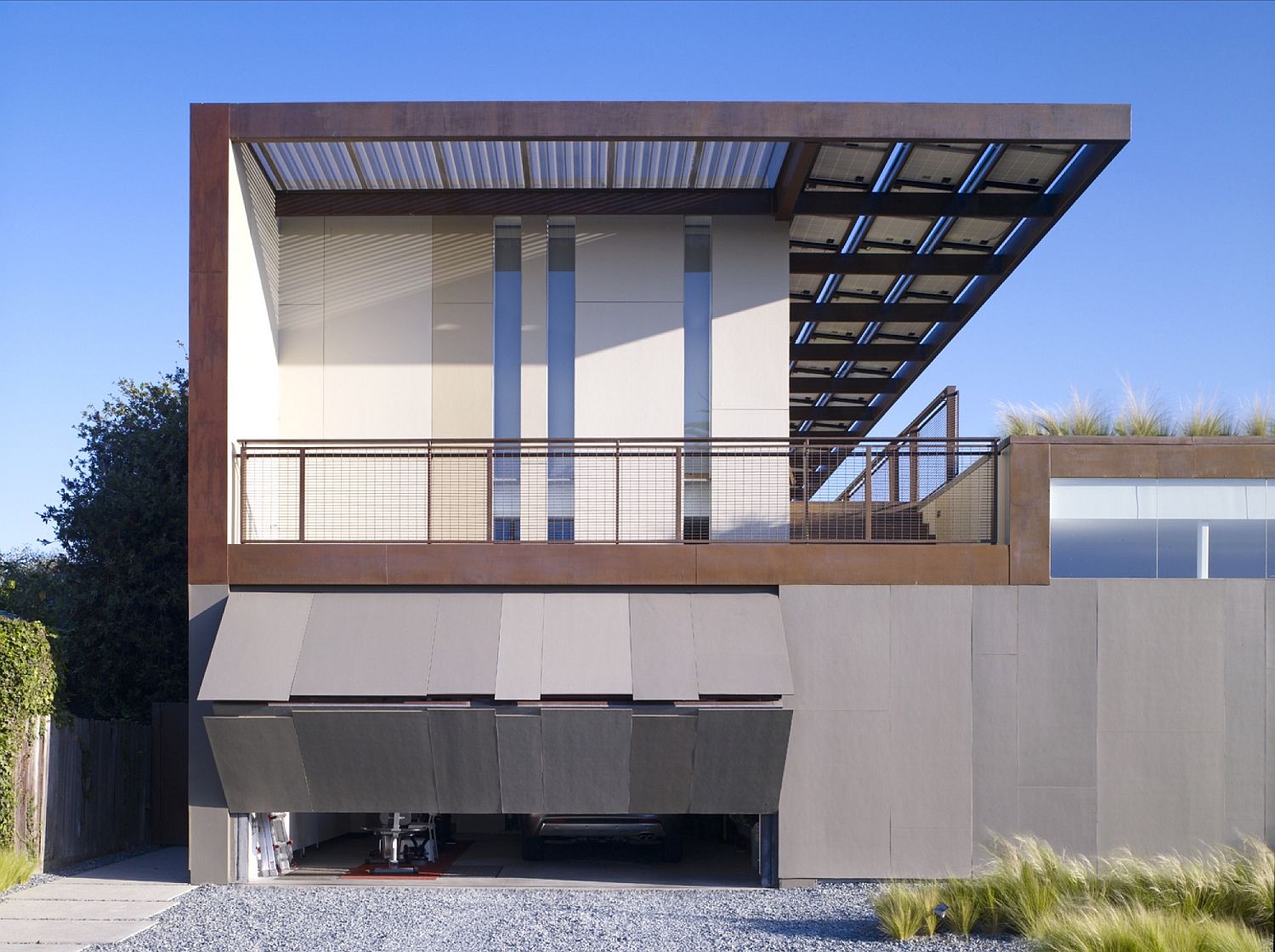 The front façade of the Yin-Yang Residence is deceptively unassuming. But step inside and the house opens up revealing a wonderful central courtyard, pool area and a spacious deck that effortlessly flow into the cheerful kitchen and dining area. Sliding glass doors connect the lower level living area, recreational room, home office and other public spaces with the outdoors with ease. A wooden stairway leads to the top floor that houses three bedrooms along with the bathroom and a master suite along with beautiful balconies and the striking green roof.
RELATED: Versatile Narrow House in Ho Chi Minh City Beats the Space Crunch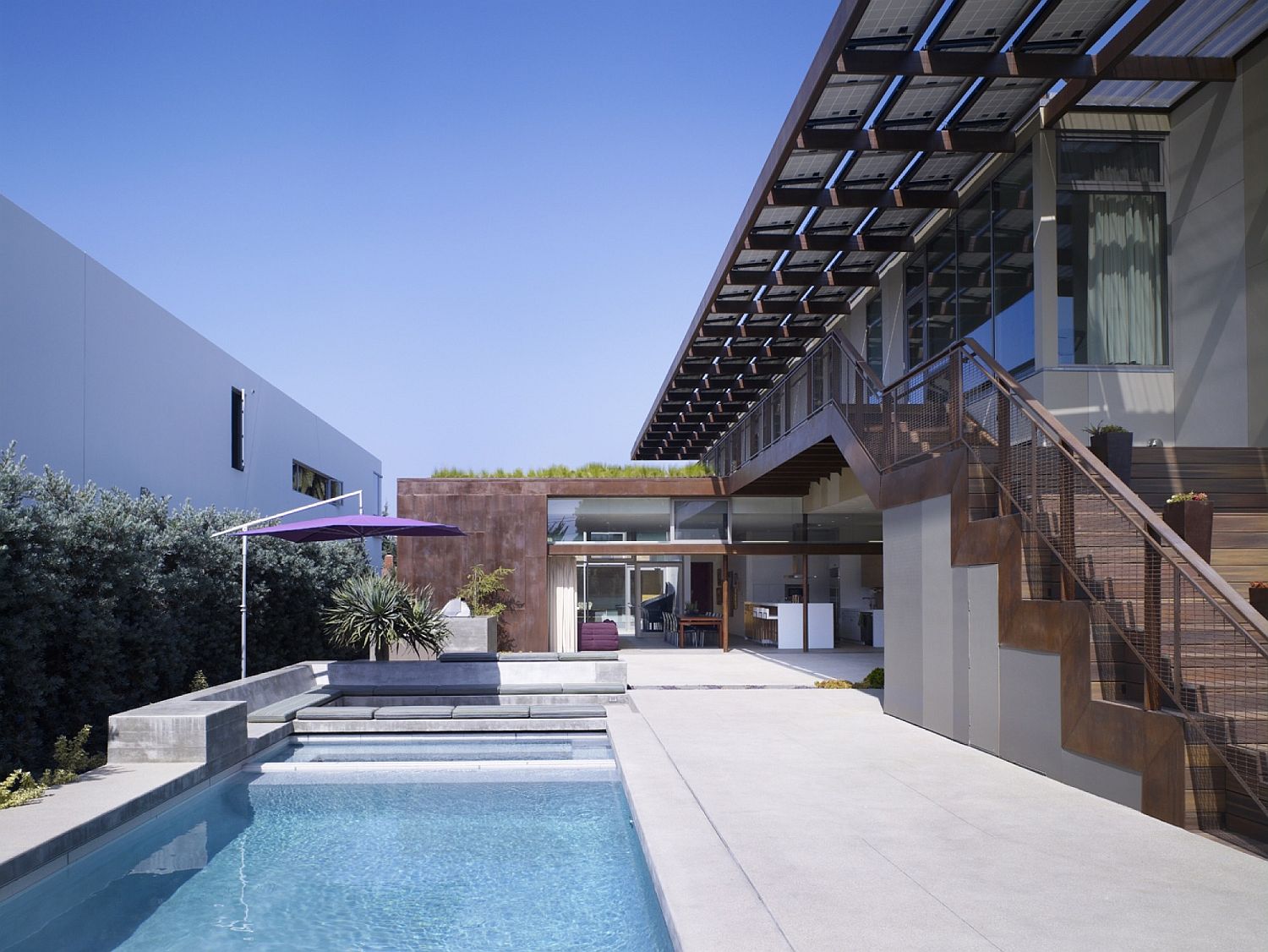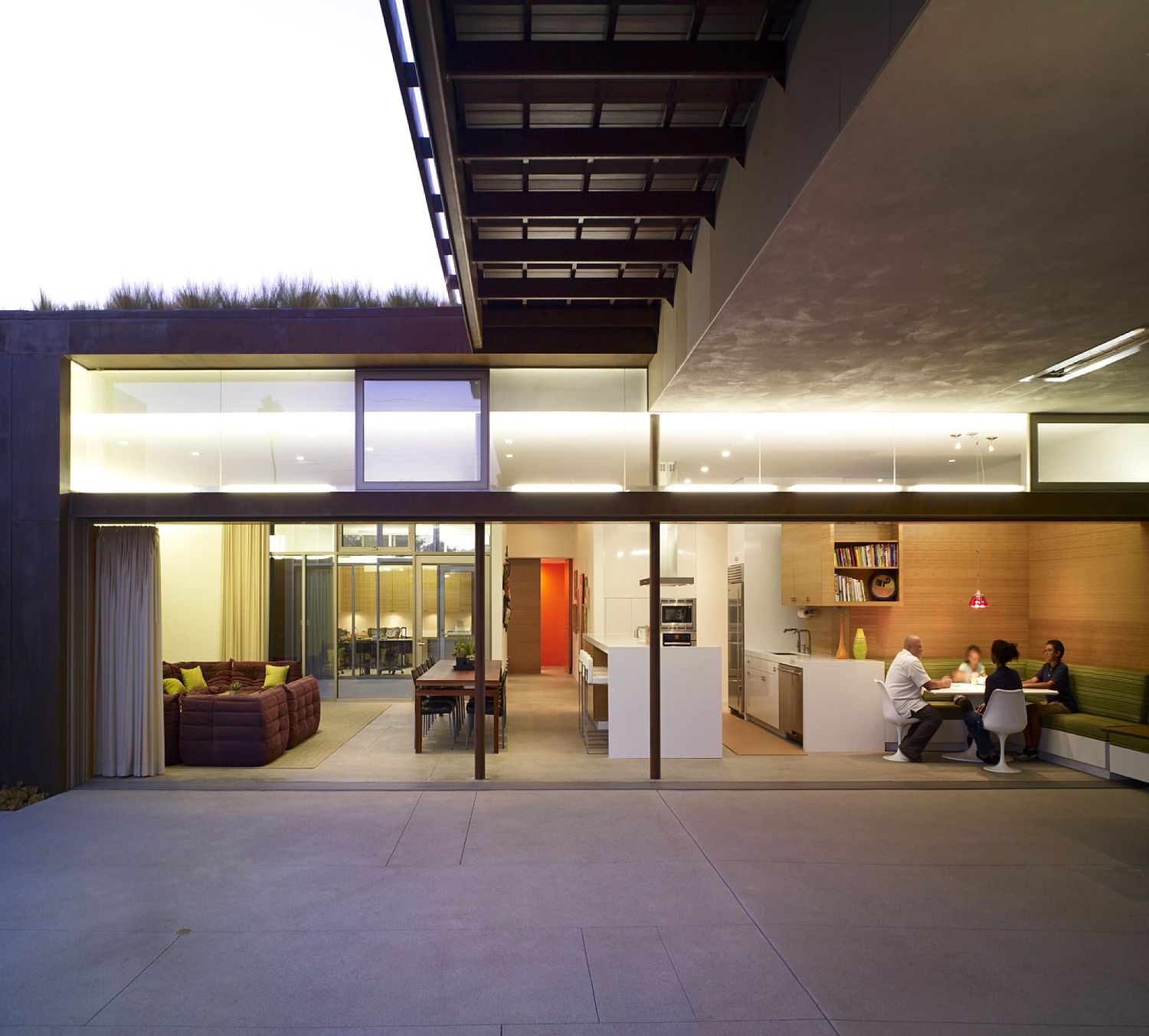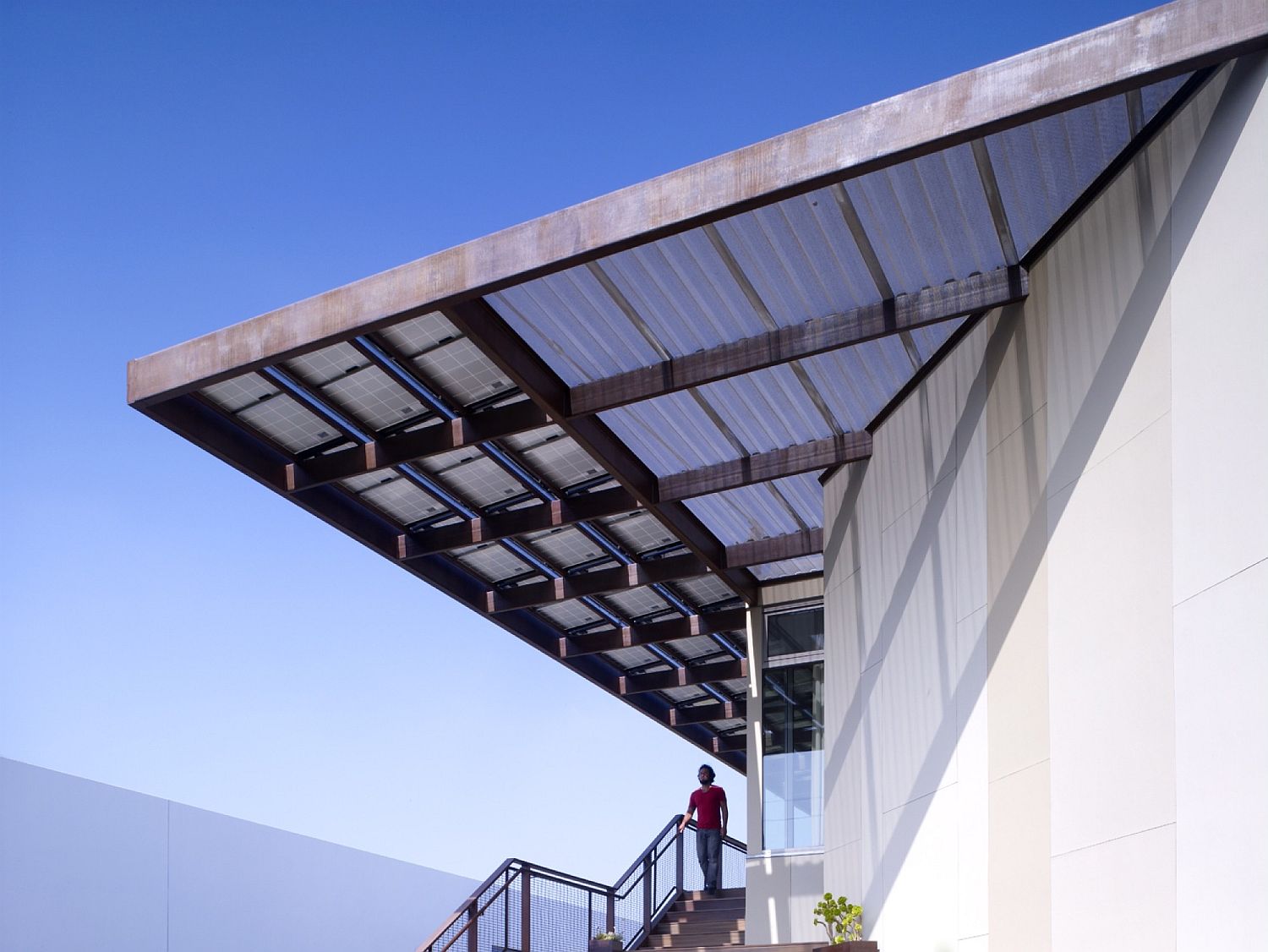 But this Californian home is about a lot more than just creating a fun and fabulous social setting. Smart technologies like the green roof, photovoltaic panels that also offer shade for the lower level, heat reduction and energy-saving features transform it into a sustainable and eco-friendly hub. The 12KW solar panels can power the home completely even as automatic sensors cut down on waste of electricity even further. A smart home for the evolving urban family! [Photography: John Linden]
RELATED: This Novel Prefab Austin Home was Built in Just 12 Months!