Adding a modern shiplap accent wall can add a unique spin to any living space, bedroom, or bathroom. There are so many types of materials and designs you can choose from. It can quickly become a task, but we are here to help you make a good choice.
You can't go wrong with a shiplap accent wall especially if you like the farmhouse and rustic interior decor style. It's interesting to note that shiplap wood derives its name from being used on ships, so can also give a beach vibe. It depends on how it is used and styled. One thing for sure is that with its unique texture, it lends its characteristic coziness to any room it is used in. It can be a bad idea to use shiplap wood on all four walls as there is a tendency to make the room look smaller and cramped, so we'll give you ideas on how to use it on only one wall.
Vertically Installed Shiplap Wall
When you think of installing a shiplap wall, the first thing that comes to mind is placing the shiplap wood horizontally. Yes, that's the same thing on everyone's mind. It is because the pictures you have seen of it have it that way. Wouldn't it be nice to switch things up a bit by changing the arrangement? It will look as nice as the horizontal placement or even better and it will stand out in your living room or bedroom.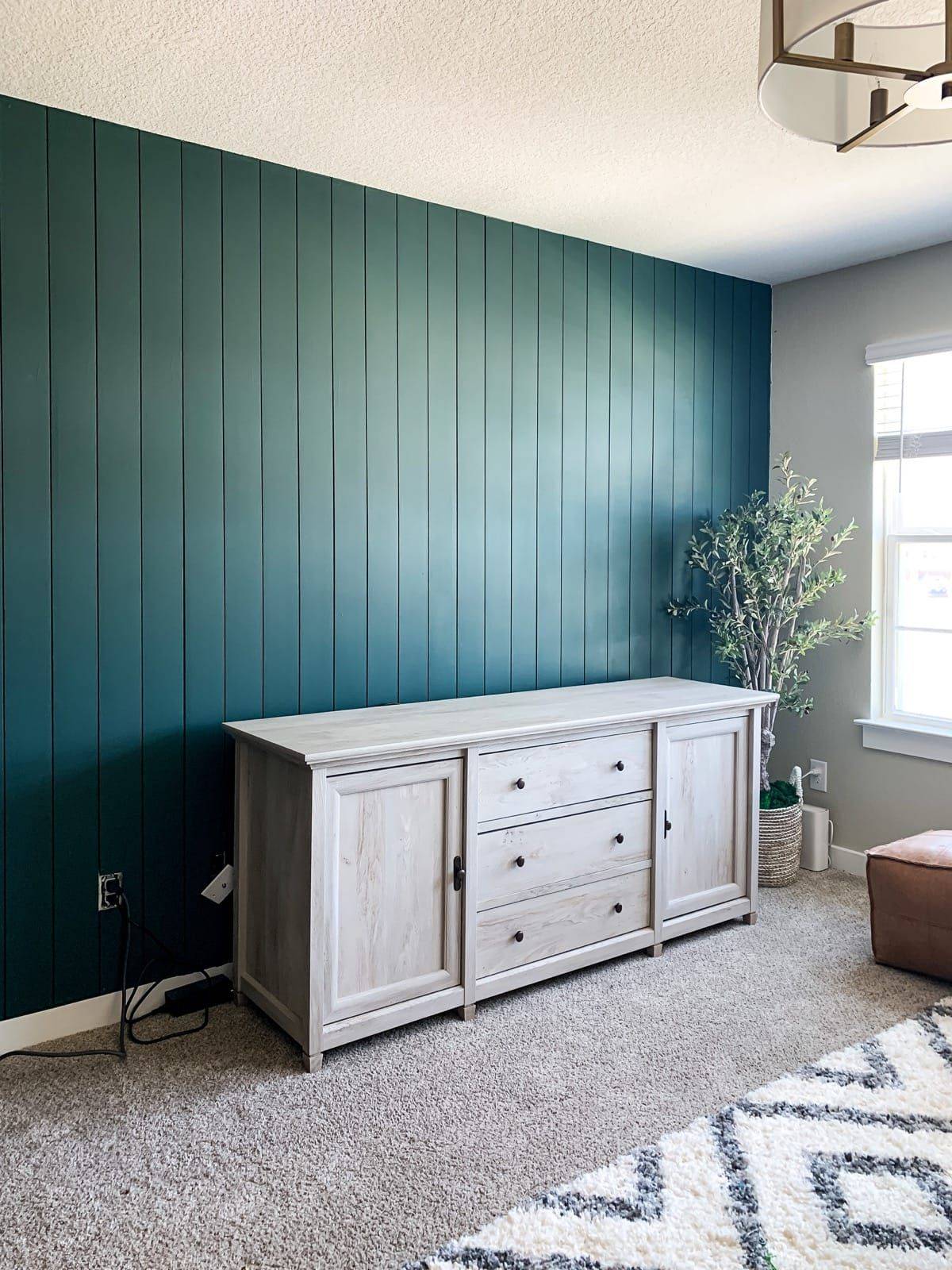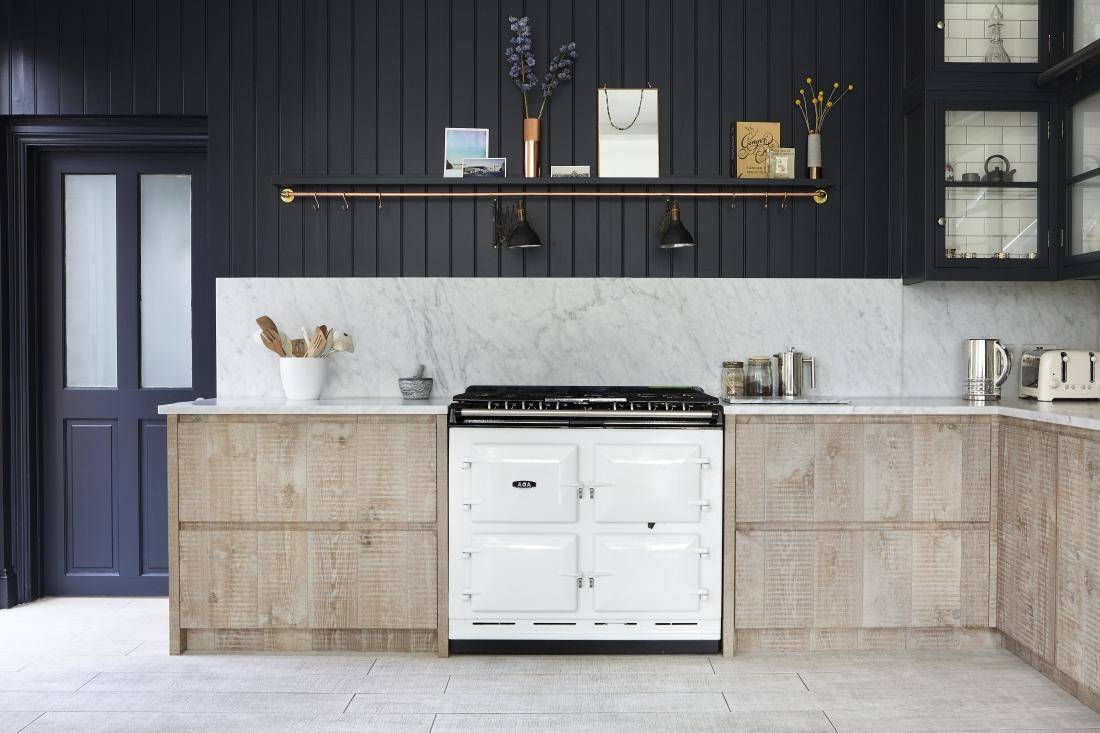 Painted Shiplap Accent Wall
Shiplap wood doesn't have to look boring. As much as white is the standard color, you're allowed to have it differently. Fully painted or a few splashes of different colored paint can make it look much better and interesting. Just as with other accent walls made of a different material, you must find a way to make sure the color of the wall fits right in with the entire room as though it was always there.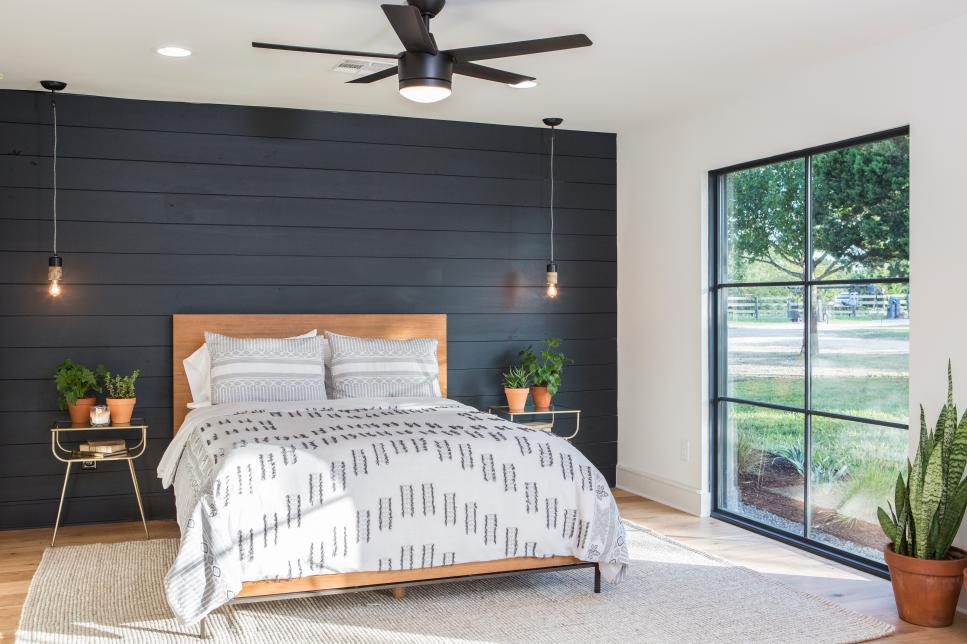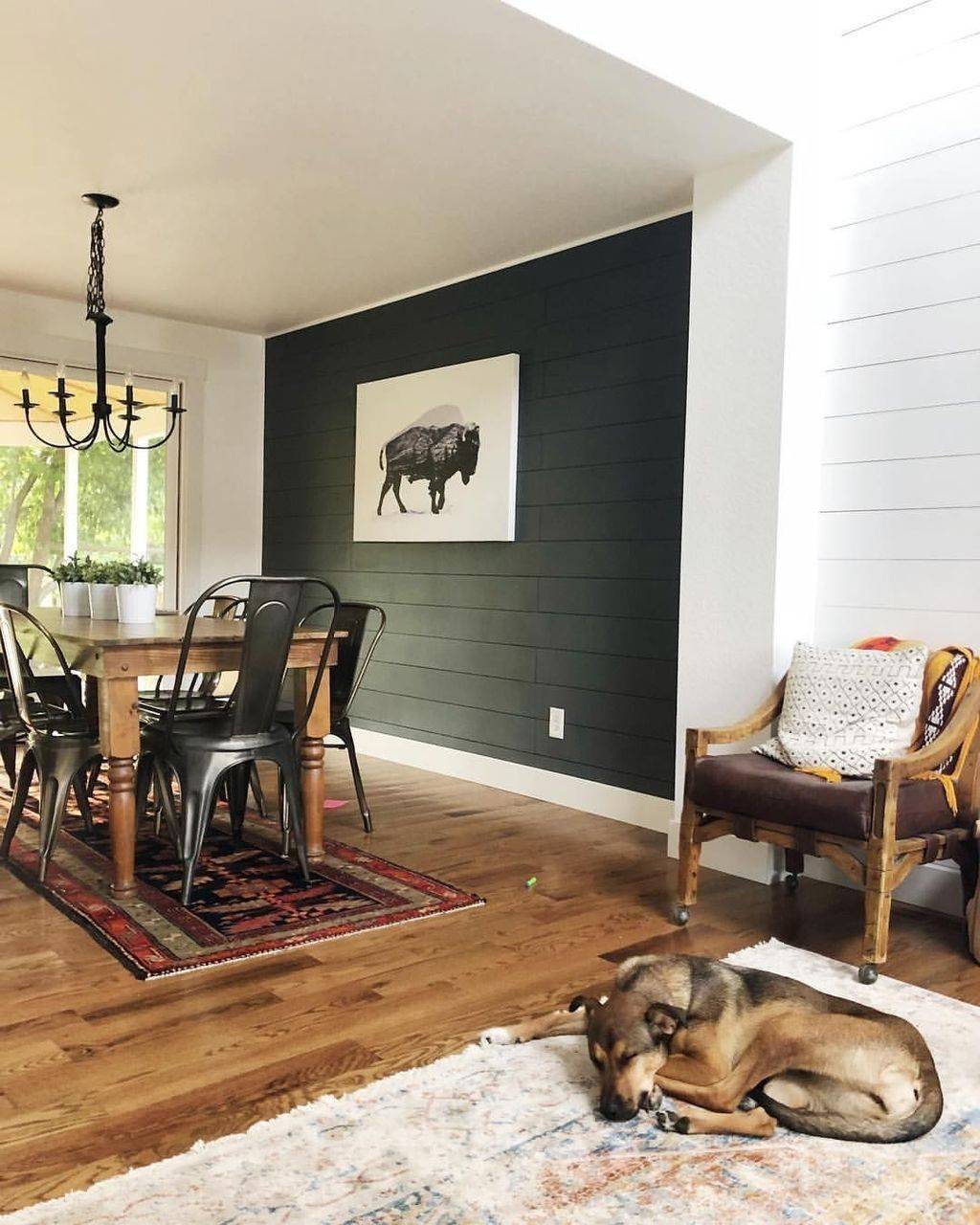 Beach Inspired Picture Frames on Shiplap Wall
Shiplap wood is commonly used in building and designing beach houses because of how it easily creates a cozy and breezy feel. Using it in a house miles away from the beach is completely acceptable. When you've installed the shiplap wood, it can look a bit too plain but hanging picture frames on the wall is a welcome upgrade. While any kind of picture frame will work, the ones that are beach-inspired would be the perfect fit.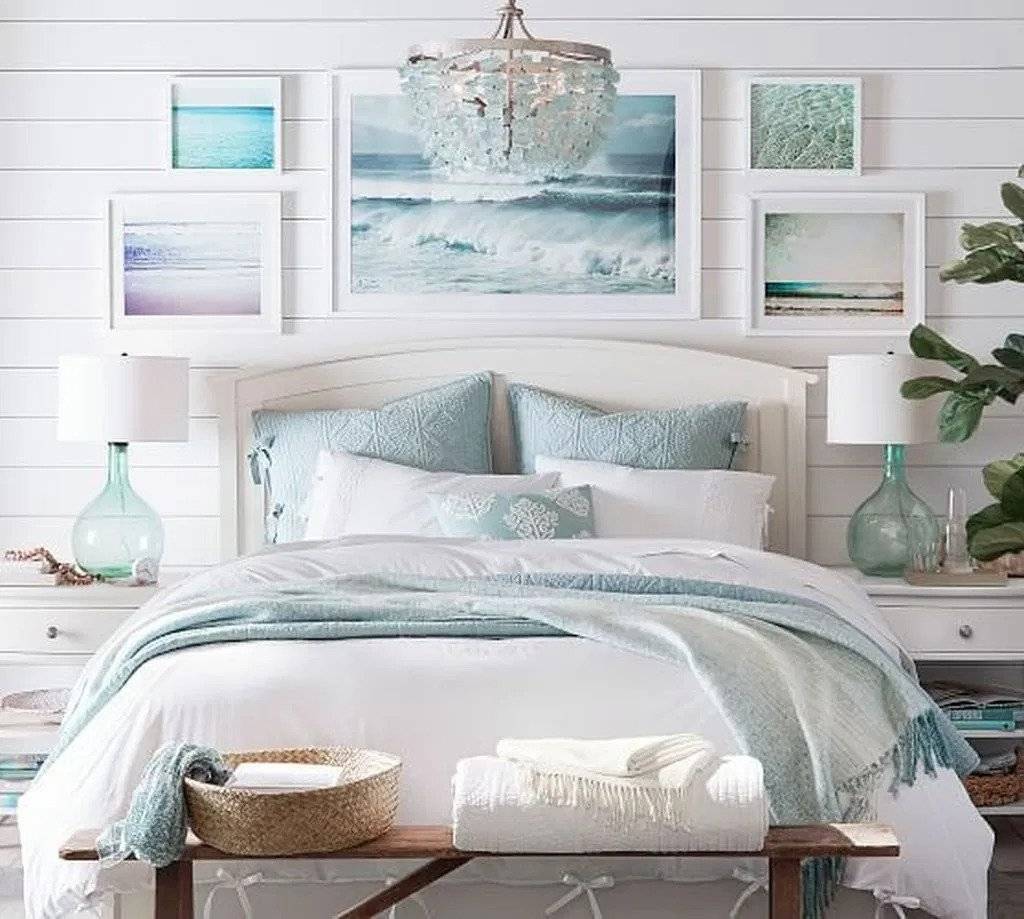 Shiplap Fireplace Surround
The moment a person walks into your living room, the first thing that draws their attention is your fireplace. That's the same thing accent walls do. Placing both your fireplace and accent wall on the same side is a great way to have a cohesively designed living space. You can make the shiplap wood the same color as the fireplace or paint it a highly contrasting color.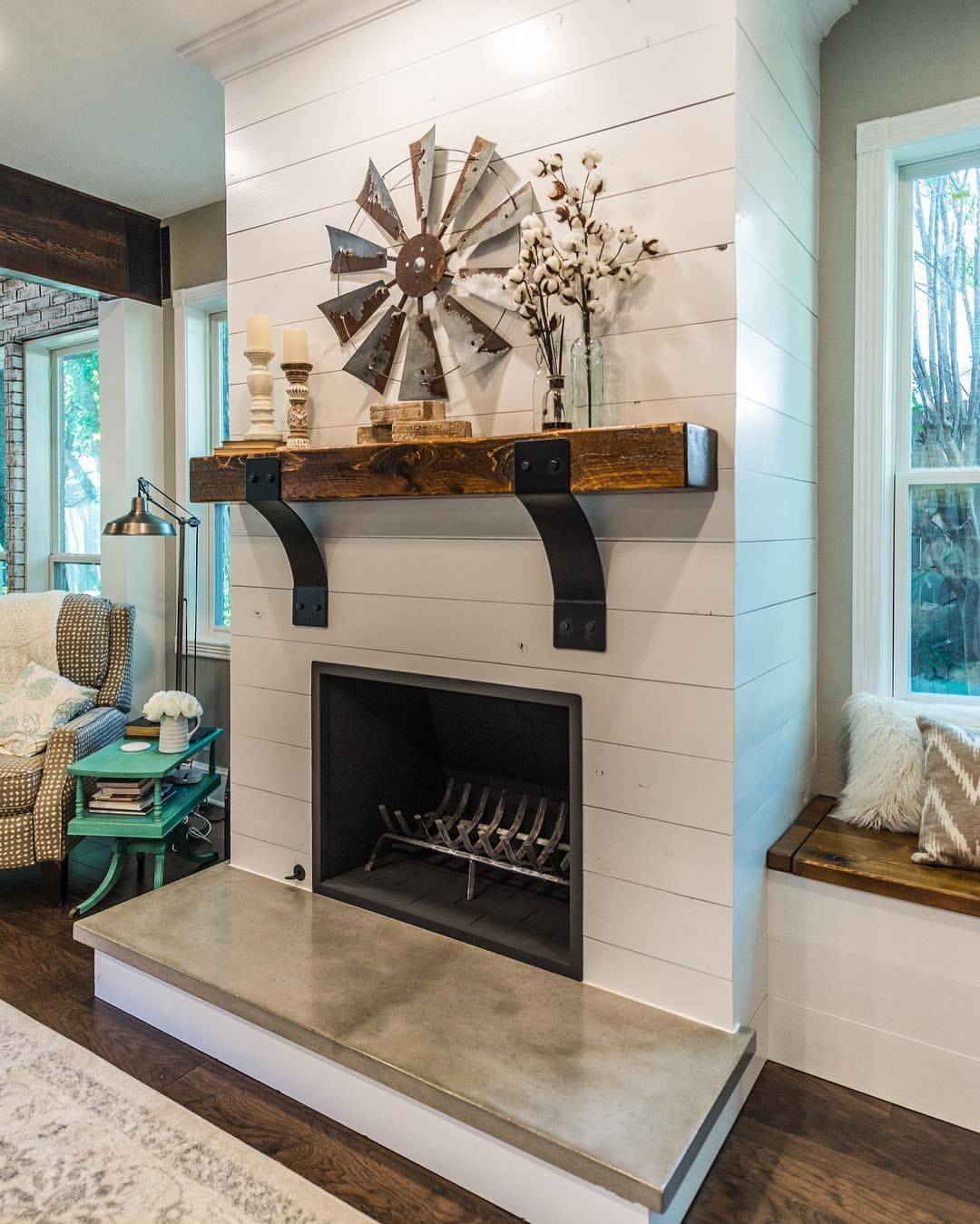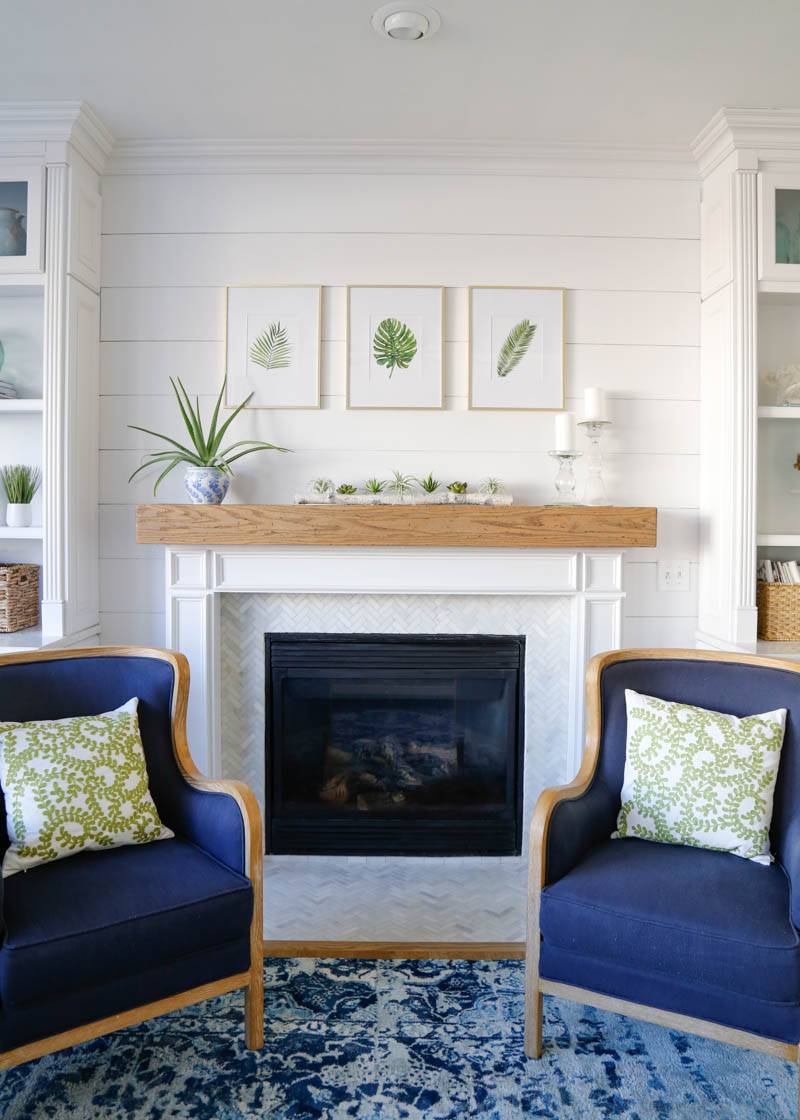 Dark Stained Shiplap Wall
At the end of the day, a shiplap wall is made out of a special kind of wood. This means painting is not the only way to improve its look. Staining is great, especially for a modern rustic style. When dark stained, it creates a great contrast in a room painted with a color like white or off-white. It gives a classy feel to the entire space and if accessorized well, also gives it a luxurious feel.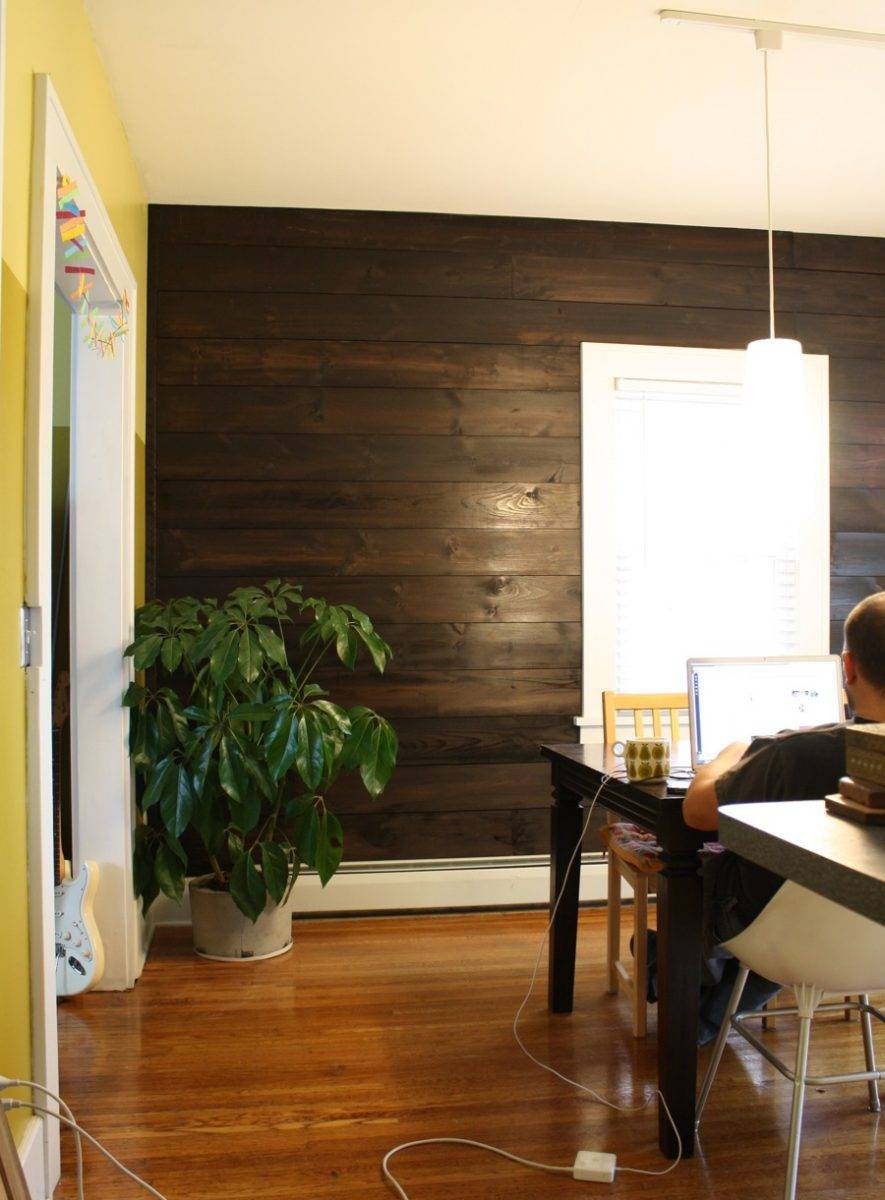 Shiplap Wall with Flower Wreath
A shiplap accent wall even with its nice texture can look too plain especially when it is painted the same color as the other walls of the room. You can spice up the look with a flower wreath or a beautiful arrangement of flower wreaths. It is simple and inexpensive.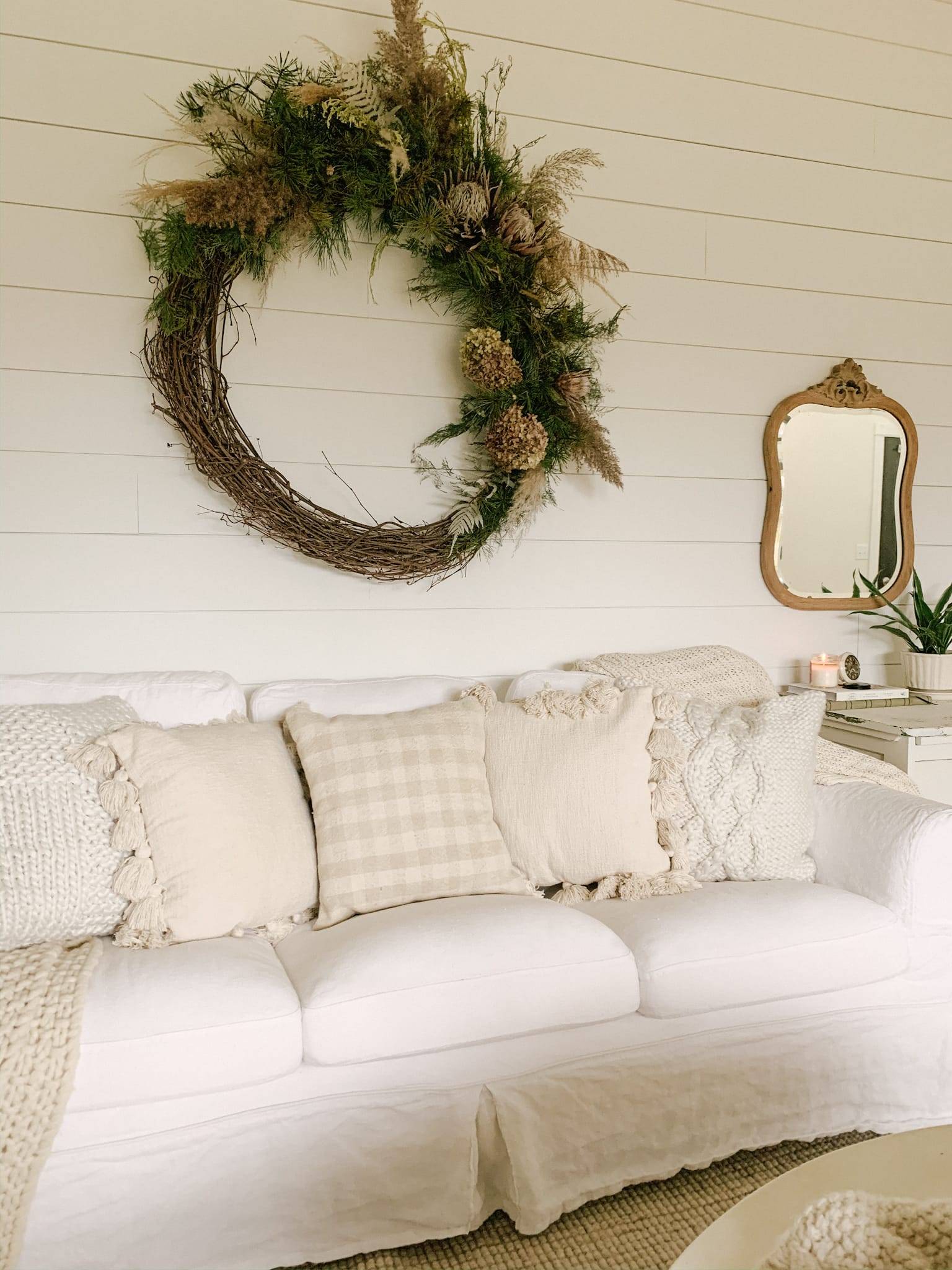 Shiplap Wall to Frame Door
A shiplap wall on the side of the door is an exciting prospect. You can decide to make your door also out of shiplap or even have a proper hidden door in your wall. In this case, you have to pay close attention to the kind of door you have as it can make or mar the style you're going for.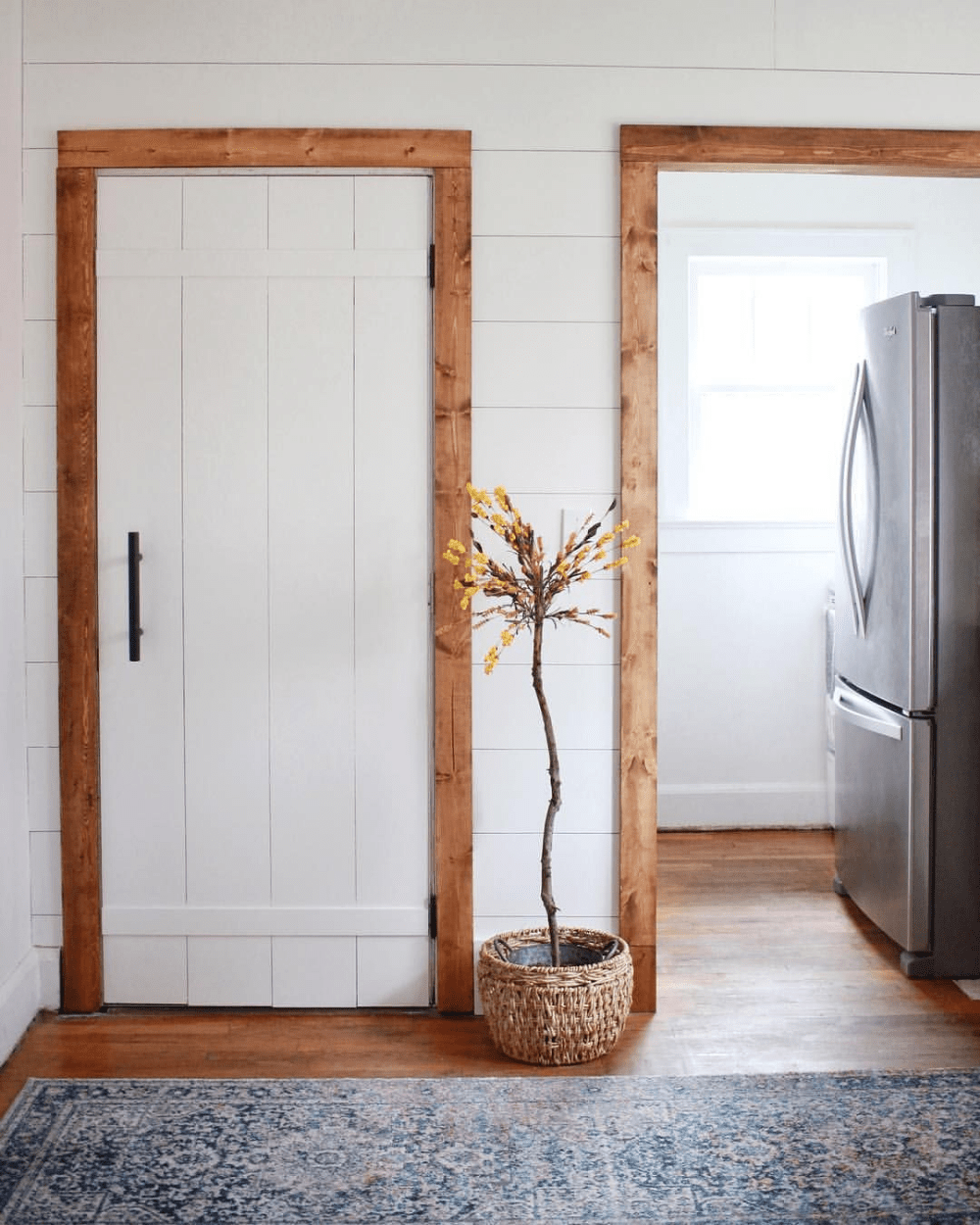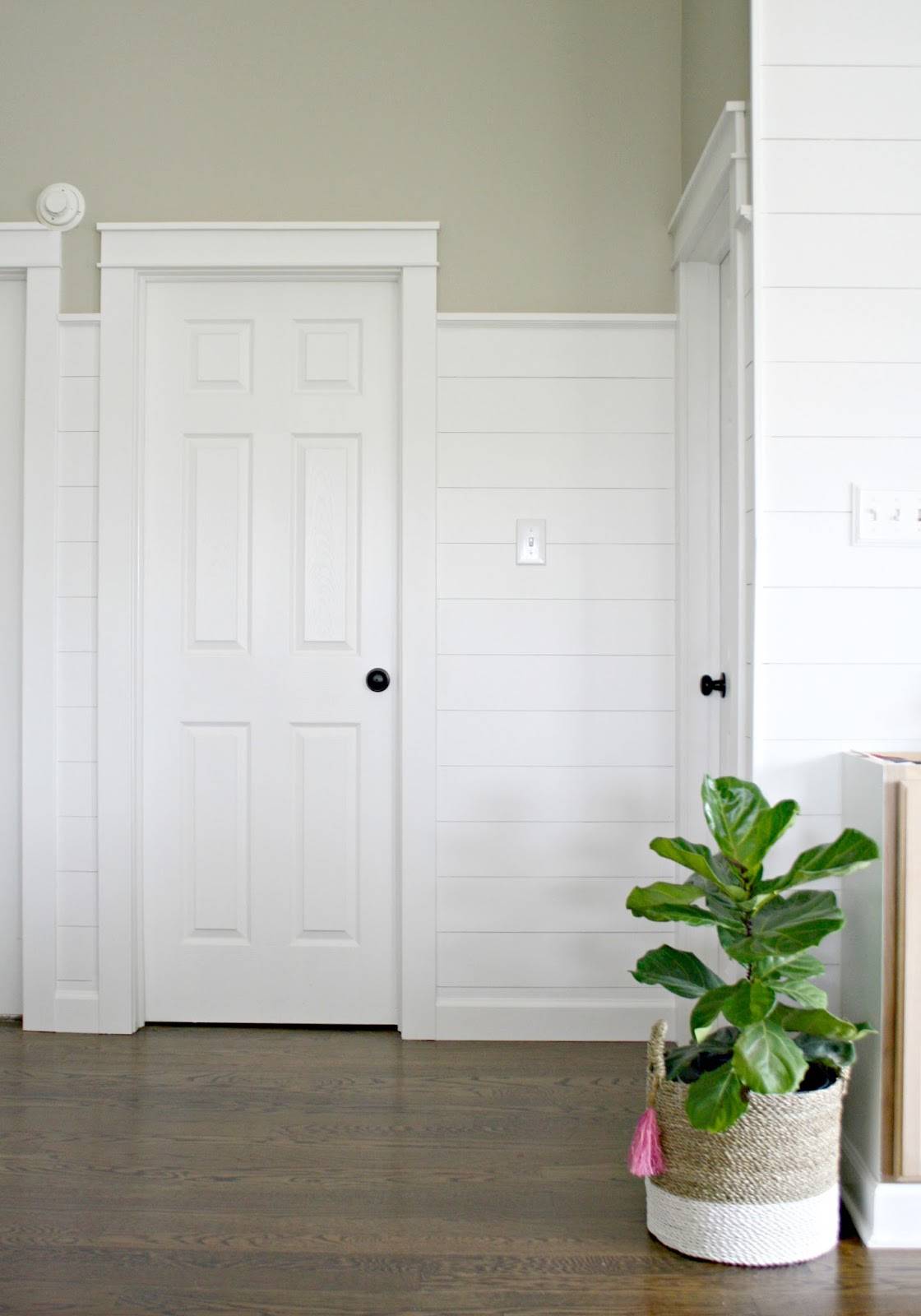 Half Length Vertically Installed Shiplap
When styling your house, it's good to get creative and question why things are done a certain way. It's not wrong to do something different with a material everyone is using but rather refreshing. Even though the plan is to have a shiplap accent wall, it does not have to cover the entire wall you've chosen. You can choose a section to cover with shiplap wood. It could be ¾ of the wall or somewhere right in the middle.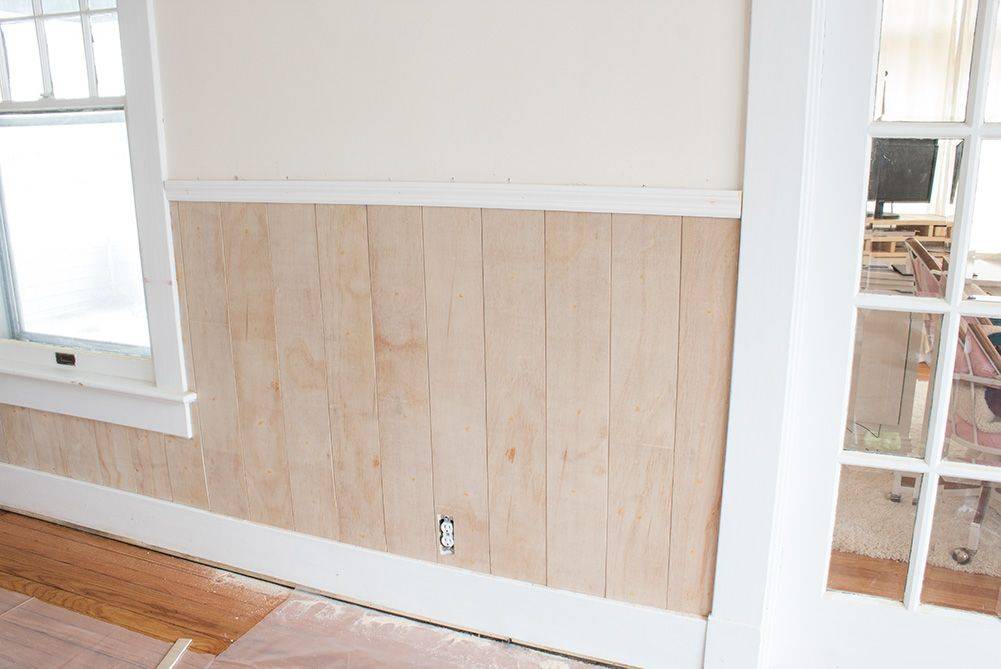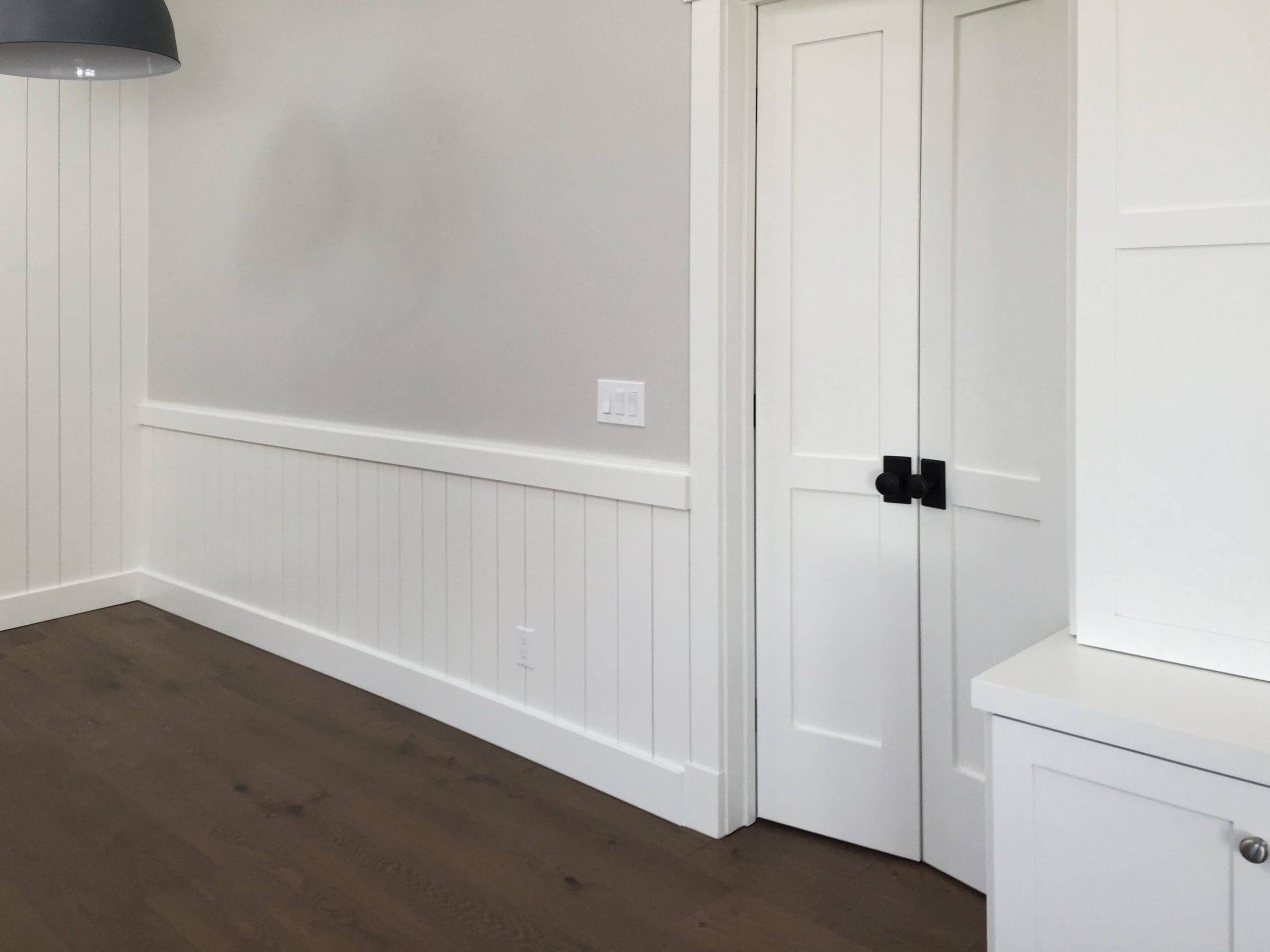 Diagonally Installed Shiplap

The usual arrangement is to see shiplap installed horizontally. A step out of the usual is installing it vertically, but a diagonal arrangement is sure to start a conversation. It is unique and uncommon so if you want to stand out, this is a great choice. If your accent wall is a DIY project, you should know that it's a bit more difficult than the horizontal installation.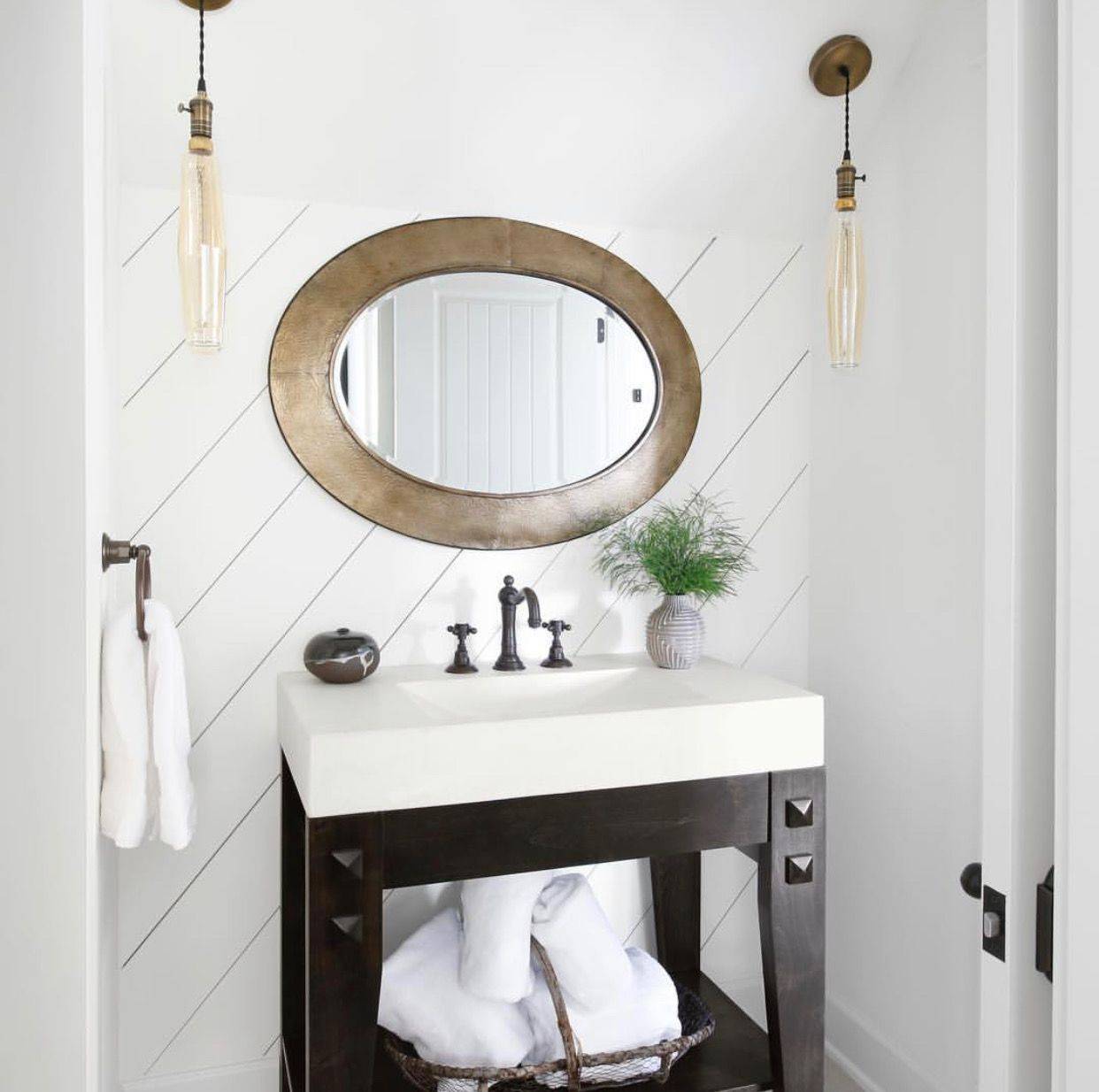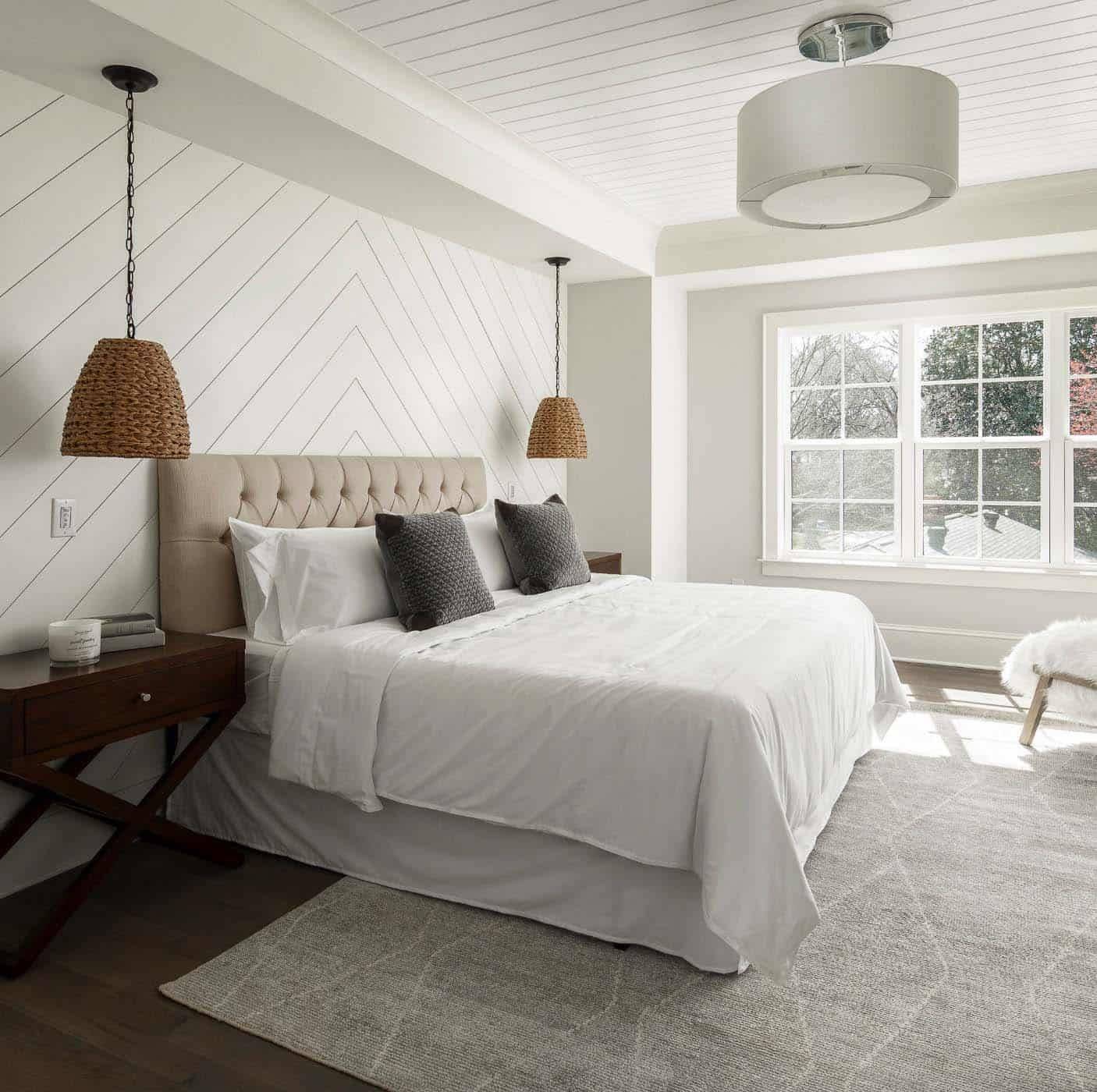 Installing a shiplap accent wall is not a difficult process so you can do it yourself. There are plenty of tutorials that are easy to follow. In the bid to cut down the cost of your DIY project, if you decide to make it one, try doing a reclaimed wood wall as shown by the folks over at ManMadeDIY. Depending on how large the wall you want to cover is, the cost of shiplap wood can accumulate real fast. Remember, you're not limited to these ideas but rather let yourself be inspired by them to create a unique-looking accent wall for your home.