Those who have moved cities, stayed in rental homes and probably even moved from one home to another across decades will be well aware of the problems that future constructions bring. Often, that lovely view on the distance is quickly blocked by a new residence which sprung after your purchase. Aiming to avoid this conundrum, Heliotrope Architects designed the View Ridge Residence in Seattle with a design plan that ensures the distant lake and mountain views never disappear! Placing the living areas on the top, third level and the overall orientation of the building ensured that no future construction would obstruct the lovely natural views.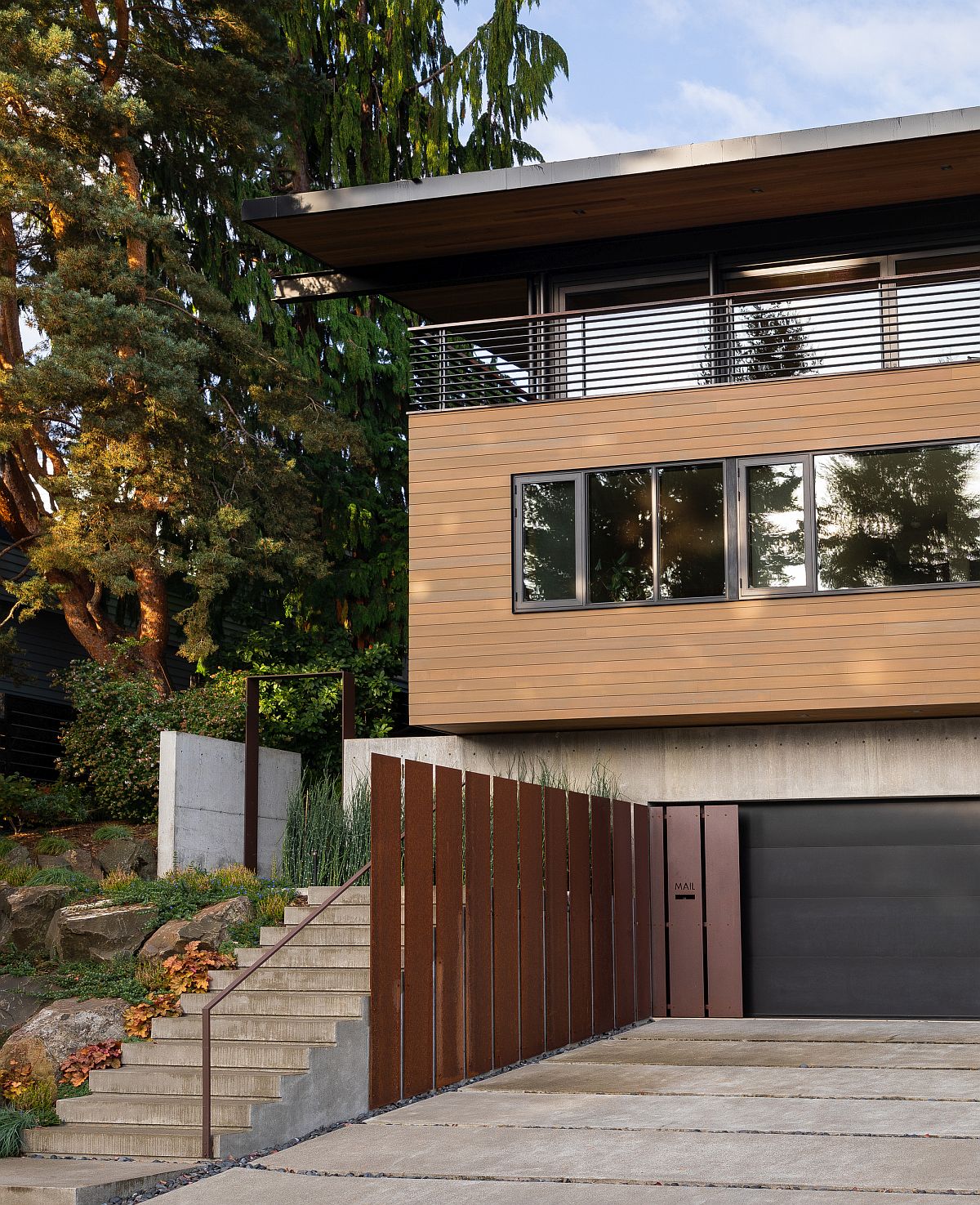 A lush green natural landscape around the house was instrumental in adding another layer of privacy while shaping an entryway that leaves you mesmerized. It is the level below ground that contains the garage and utility spaces with the first level holding the bathrooms and the bedrooms. The residence on the outside exudes a rich mid-century modern vibe and this theme coupled with contemporary refinement is embraced indoors. Sweeping sliding glass doors and glass walls connect the rooms with the landscape outside while a balanced neutral color palette shapes the backdrop. [Photography: Haris Kenjar]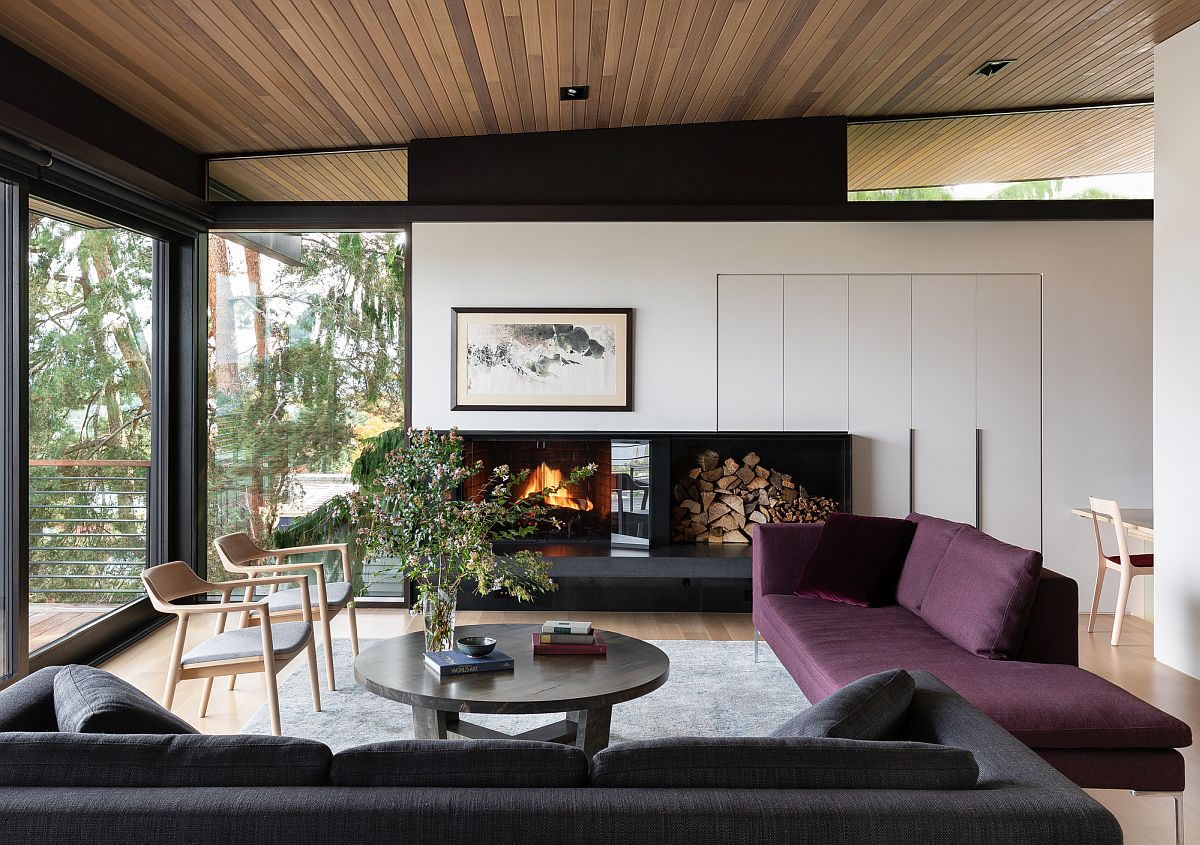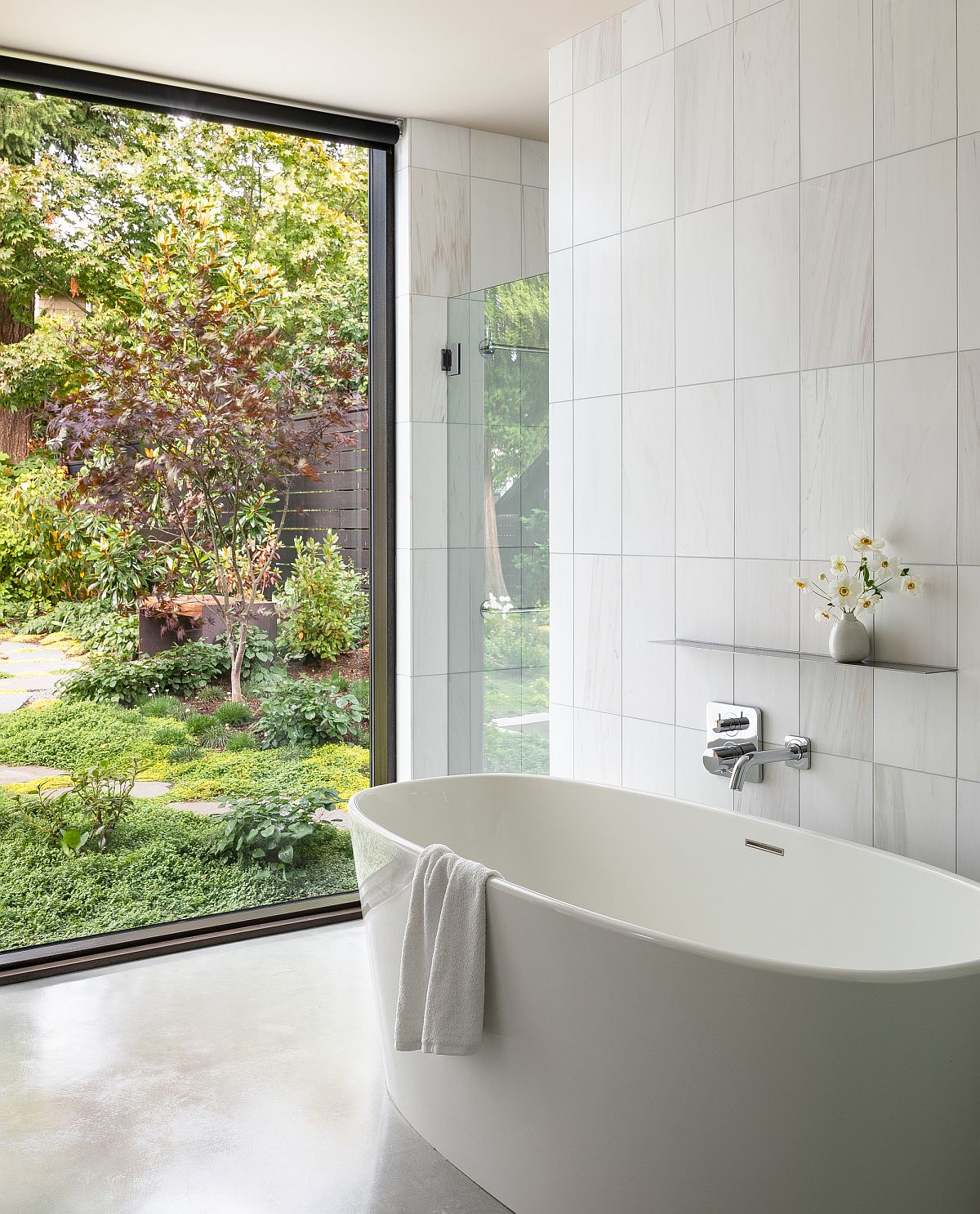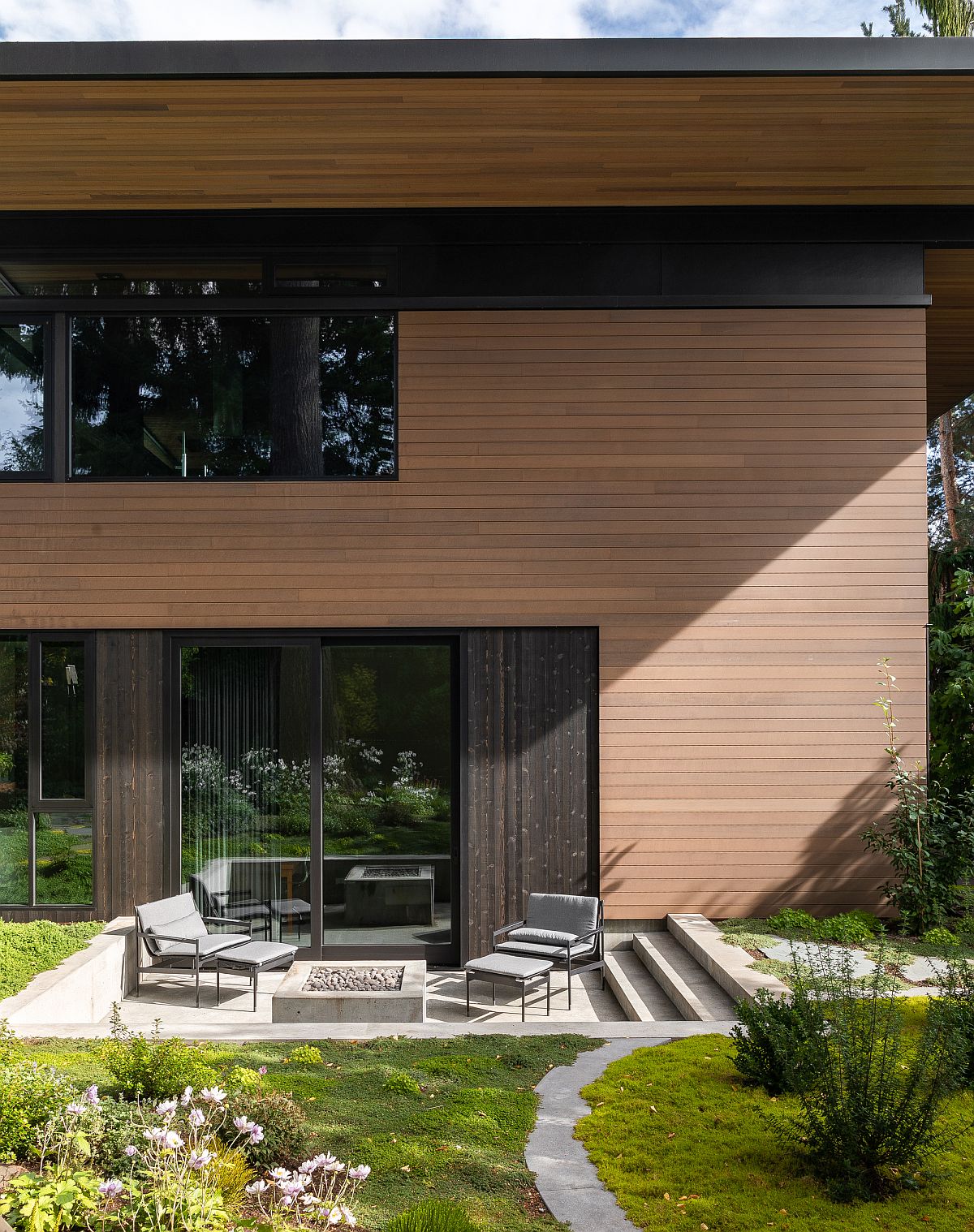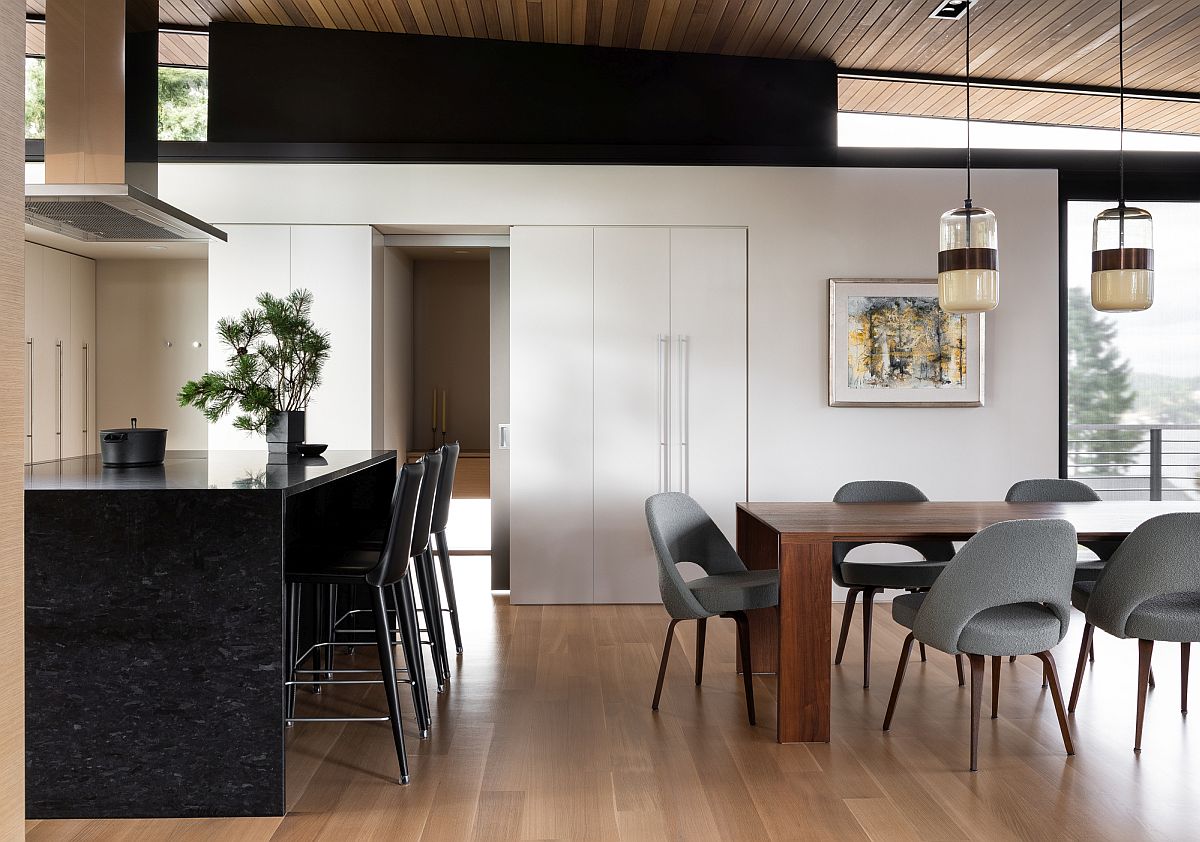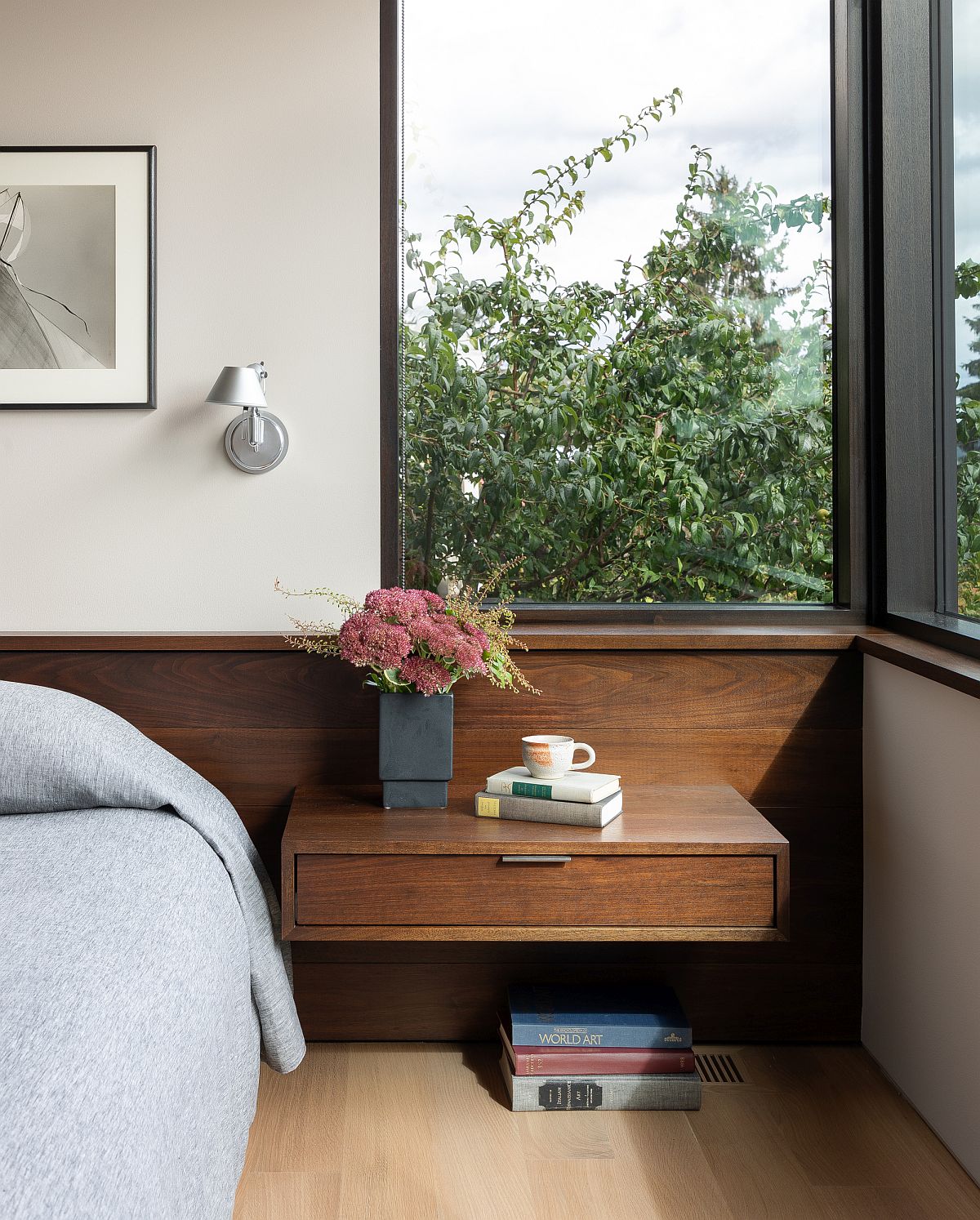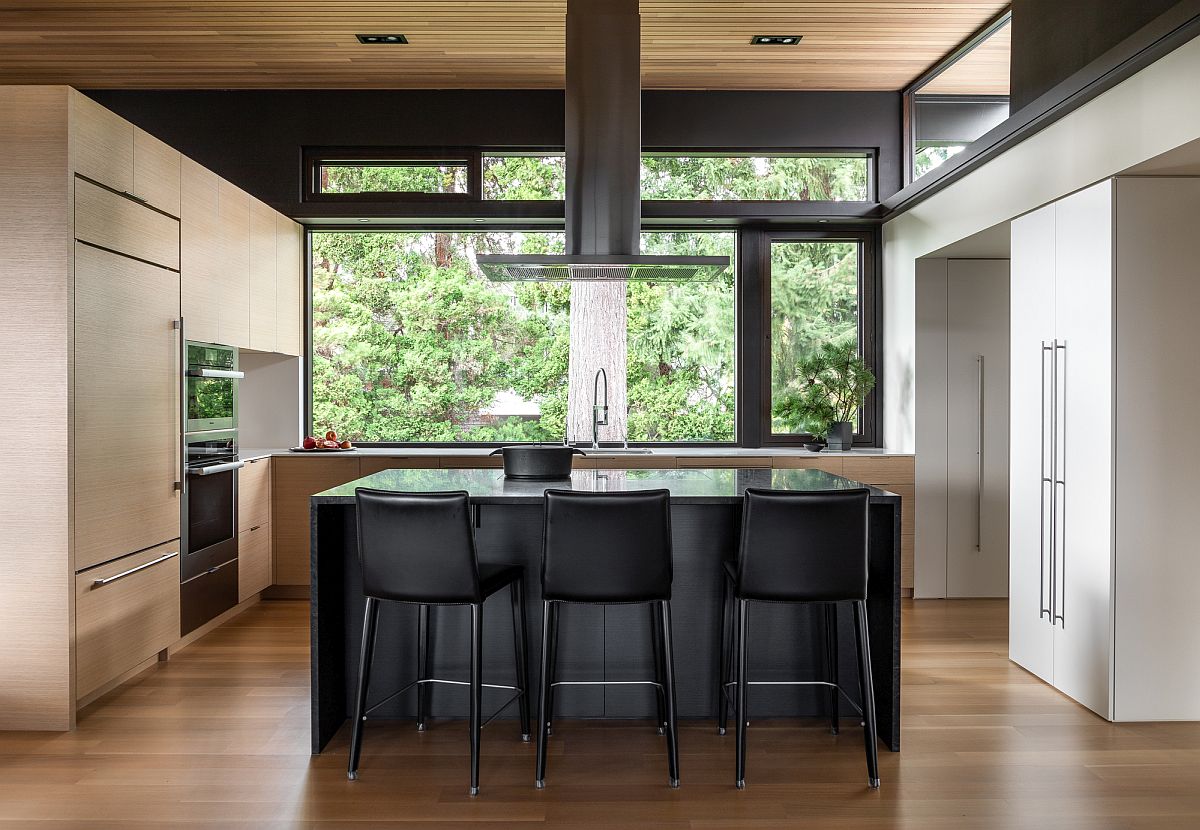 The 15ft elevation change from sidewalk to the front door is mitigated by generous stairs, broken up by a garden space and gateway signifying a transition from public to private realms. Significant existing trees and shrubs were leveraged in the design, creating a rich entry experience and a strong connection to nature from both the entry and upper floor.