Travel with us to Austin, Texas as we explore the retro-modern Seaholm development, a project that transformed a beloved, historic power plant and its surroundings into a mix of retail shops, office space, condos, restaurants and more. Overlooking scenic Lady Bird Lake, the Seaholm project is an urban mixed-use development filled with interesting details both old and new. Keep reading for photos, a bit of history, and a lot of design inspiration!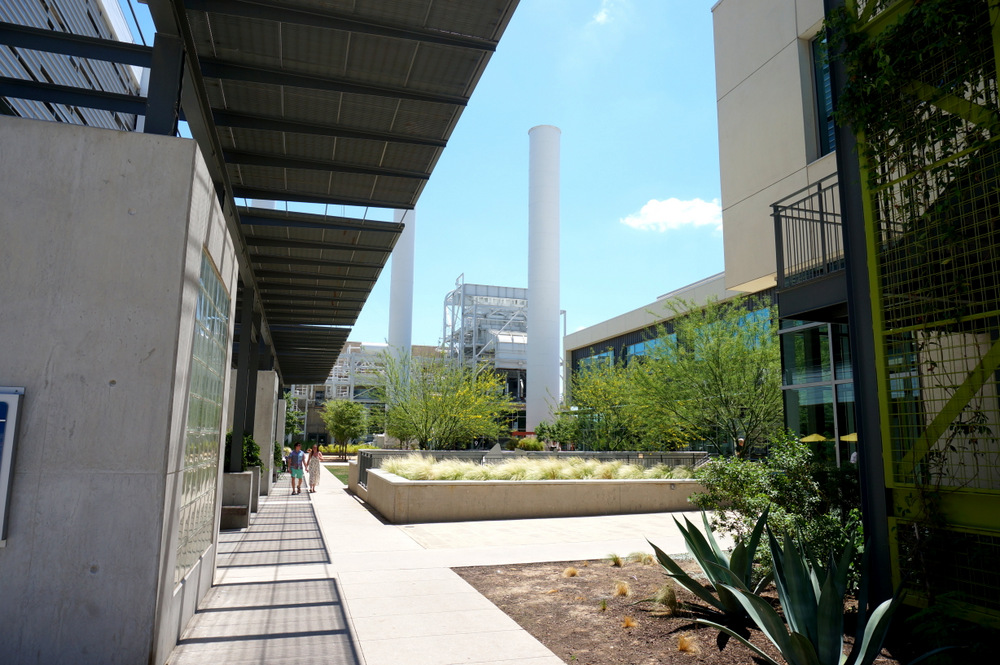 *Photos (with the exception of the one below) by Kate Simmons for Decoist
A Mix of Old and New
Commissioned in 1948, the Seaholm Power Plant is known for its Art Deco-style detailing. Even after it was decommissioned in 1996 (in preparation for the redevelopment featured in today's post), it remained a cherished building that Austinites would proudly show out-of-towners in order to share a piece of the city's history. In fact, the building is on the National Register of Historic Places, and the redevelopment was just as much a historical preservation project as it was an urban endeavor.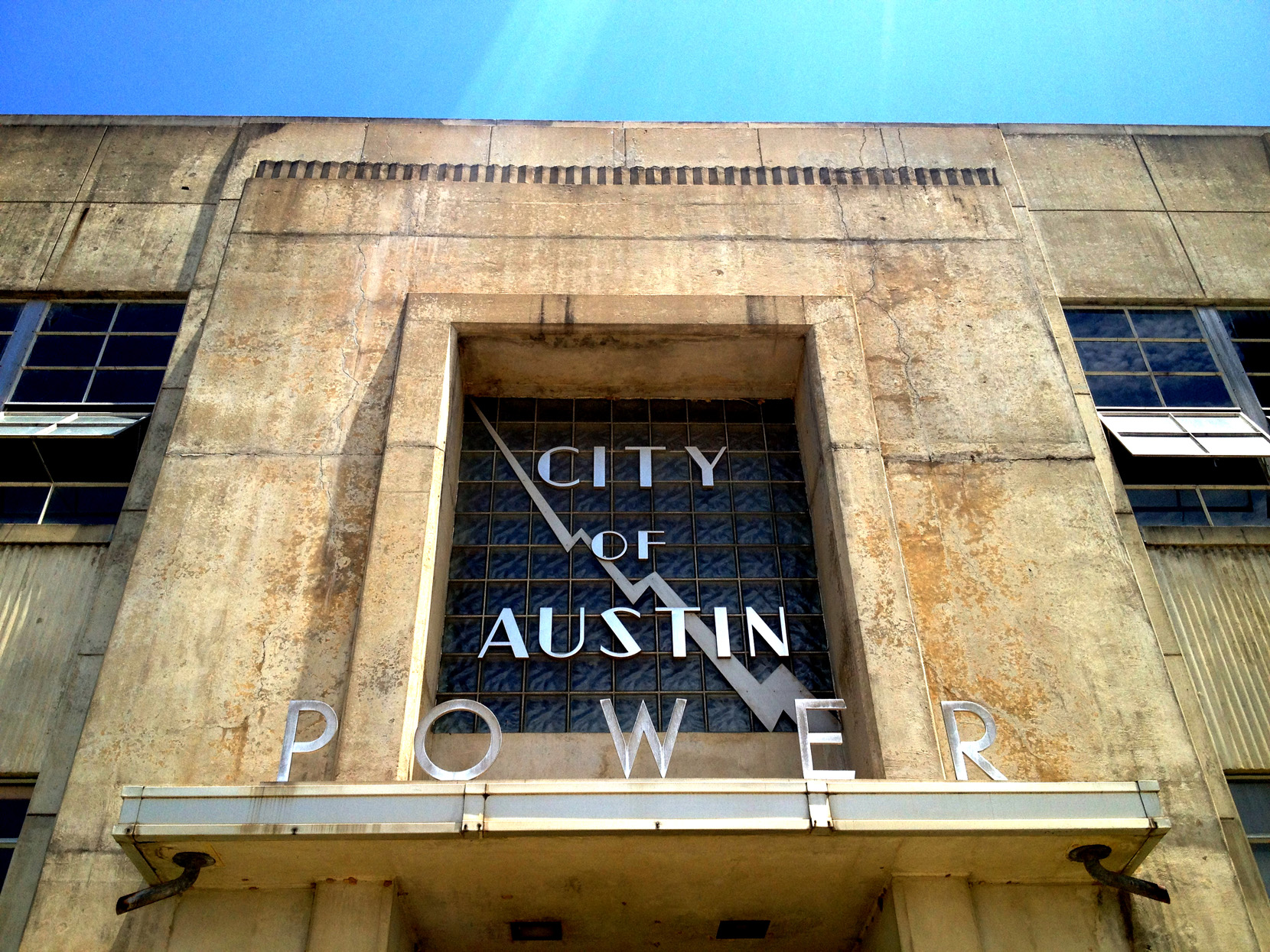 Seaholm Power, LLC is the developer on the project, which includes a 30-story condo tower. Construction began in 2013. Many hoped that the original building would become a public use space, so when office and retail space emerged as priorities, there was much debate. However, the result is a balanced mix of original structures, new additions and stunning landscaping that pays homage to the area's native plants.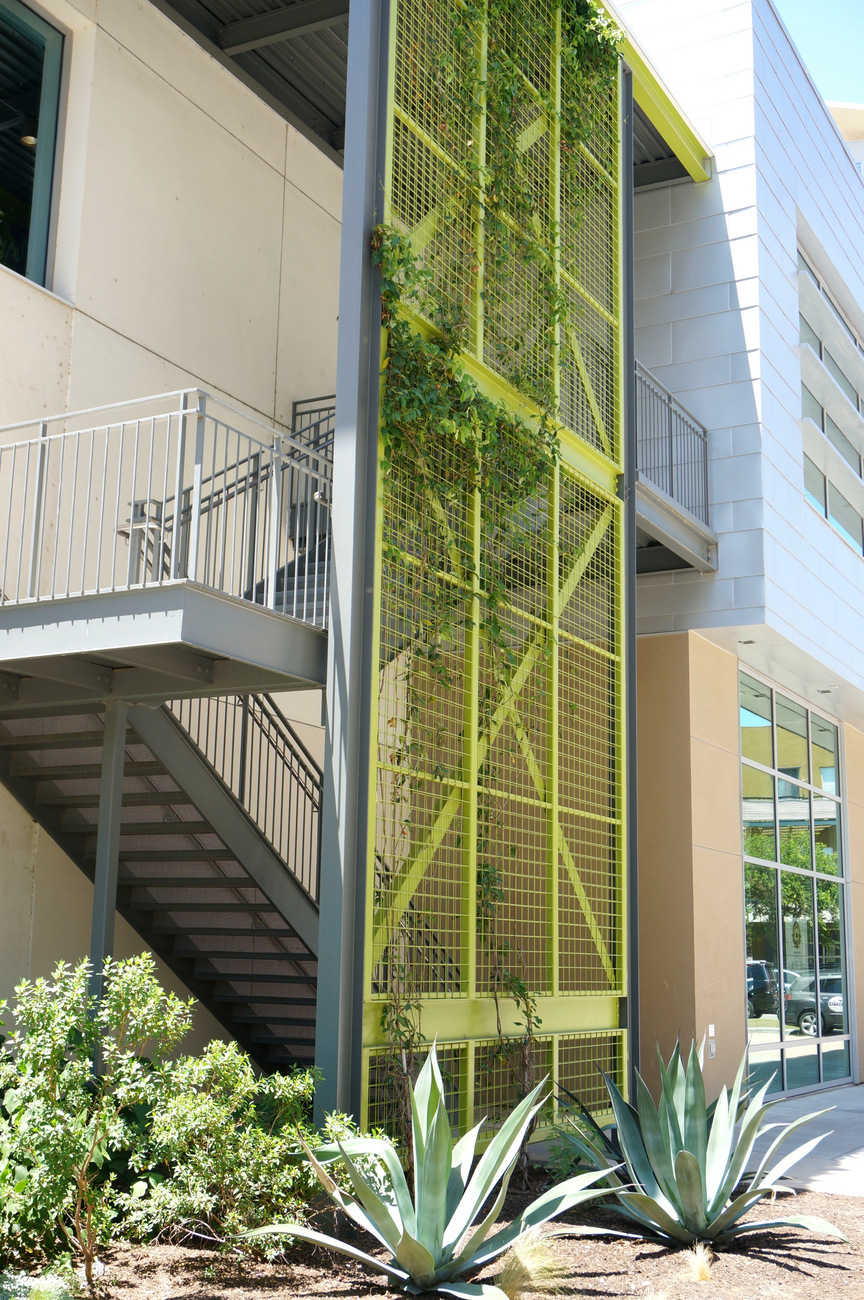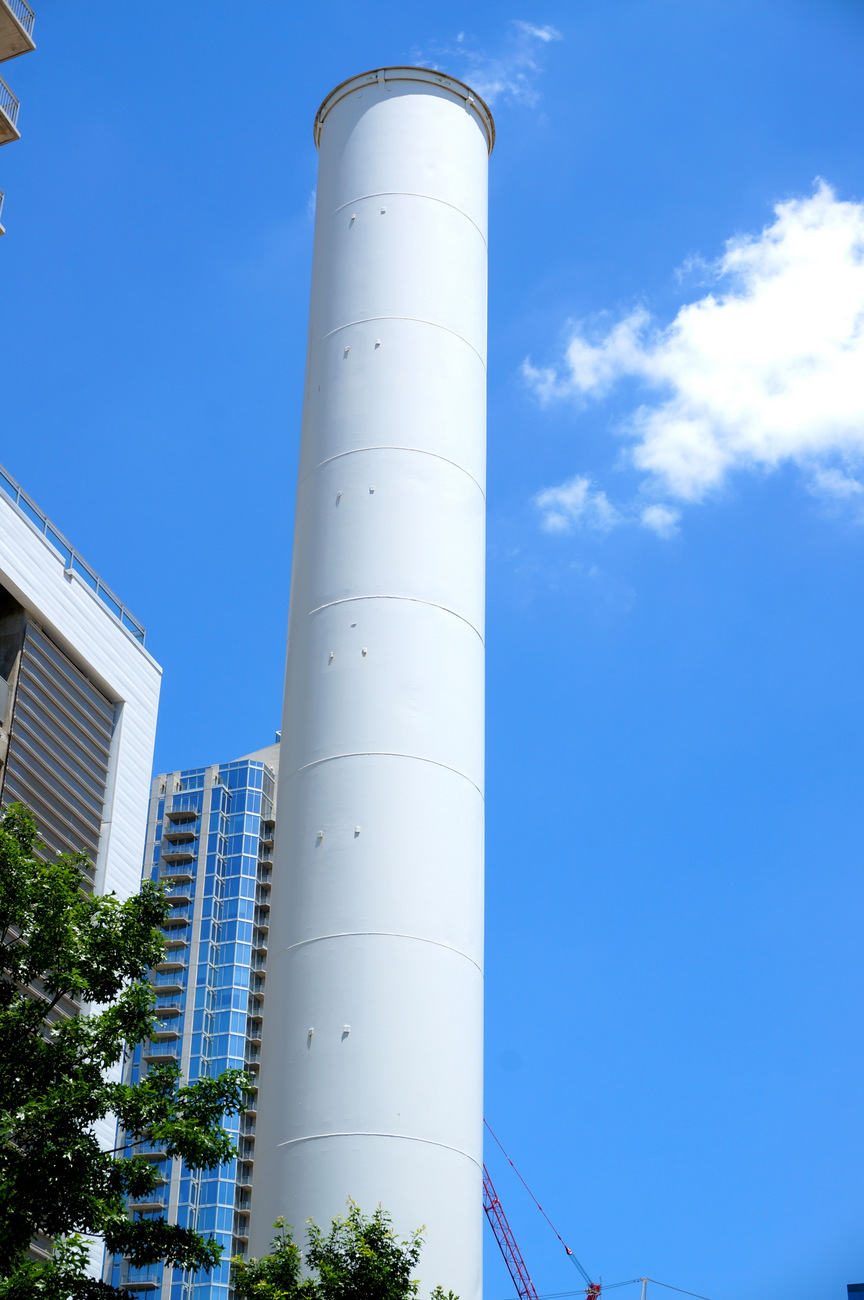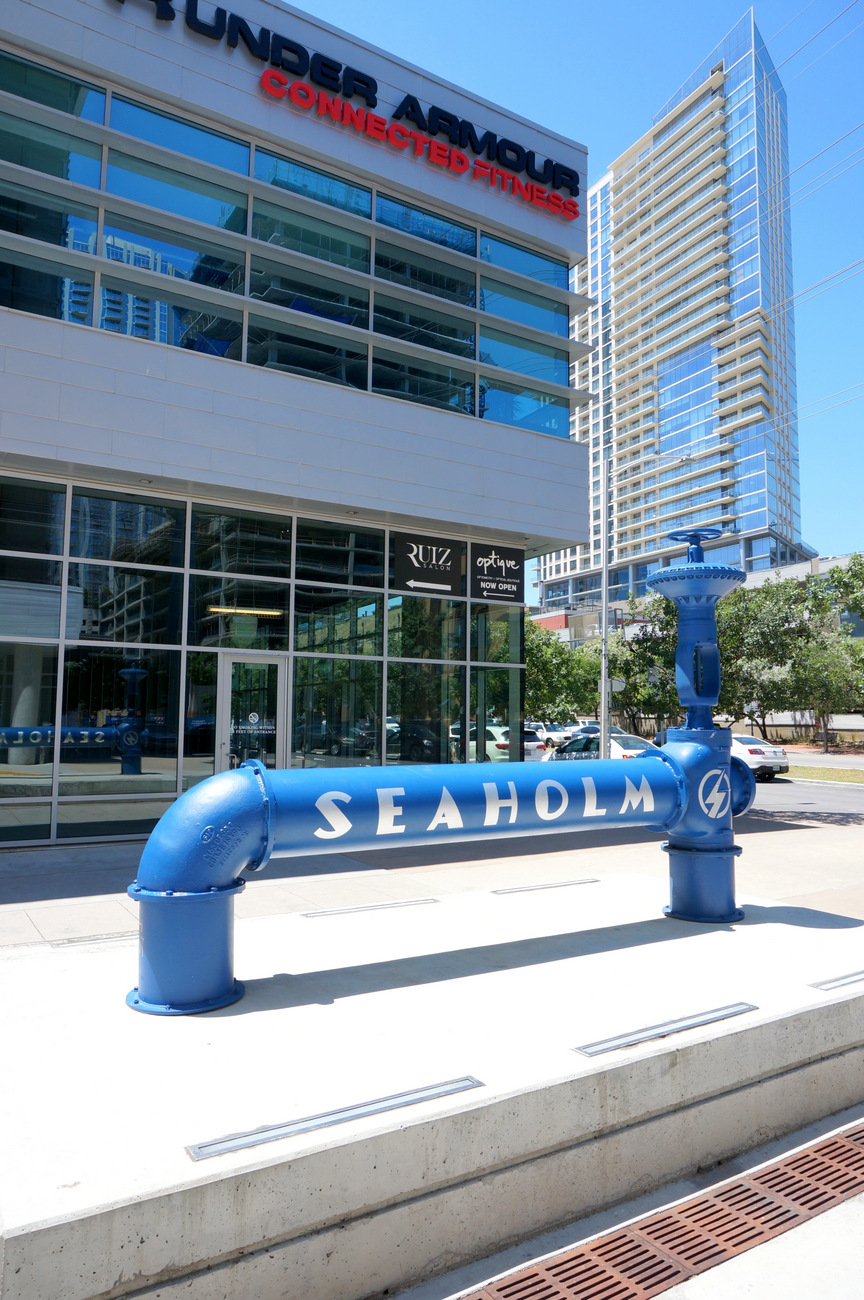 Can you spot the old vs. the new? Industrial metal railings, stairs and pipes are part of the original project…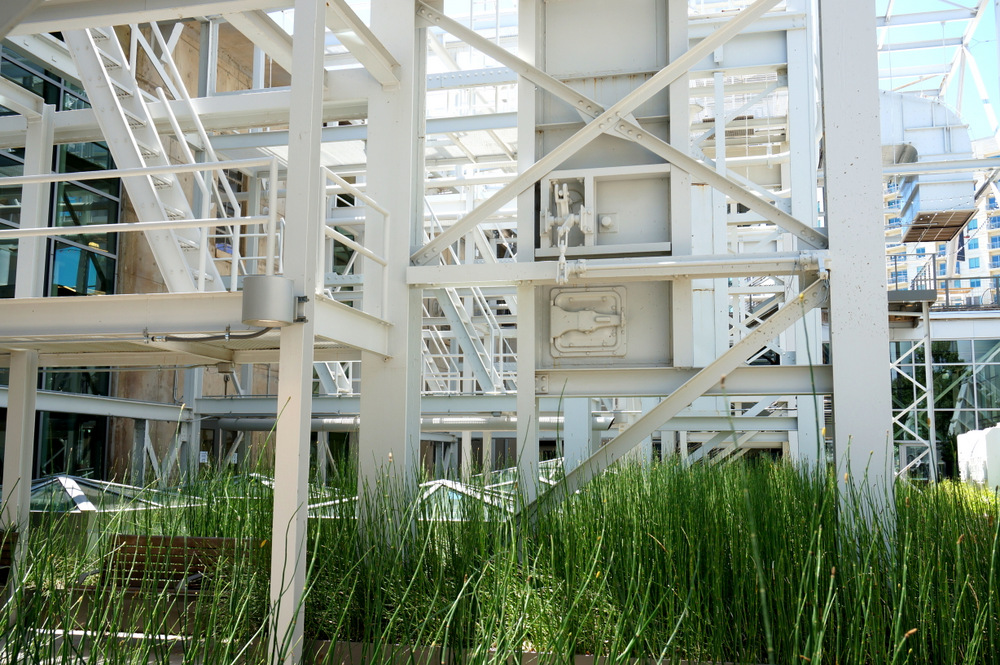 …while new staircases with modern style seamlessly blend in, making the space functional and interesting: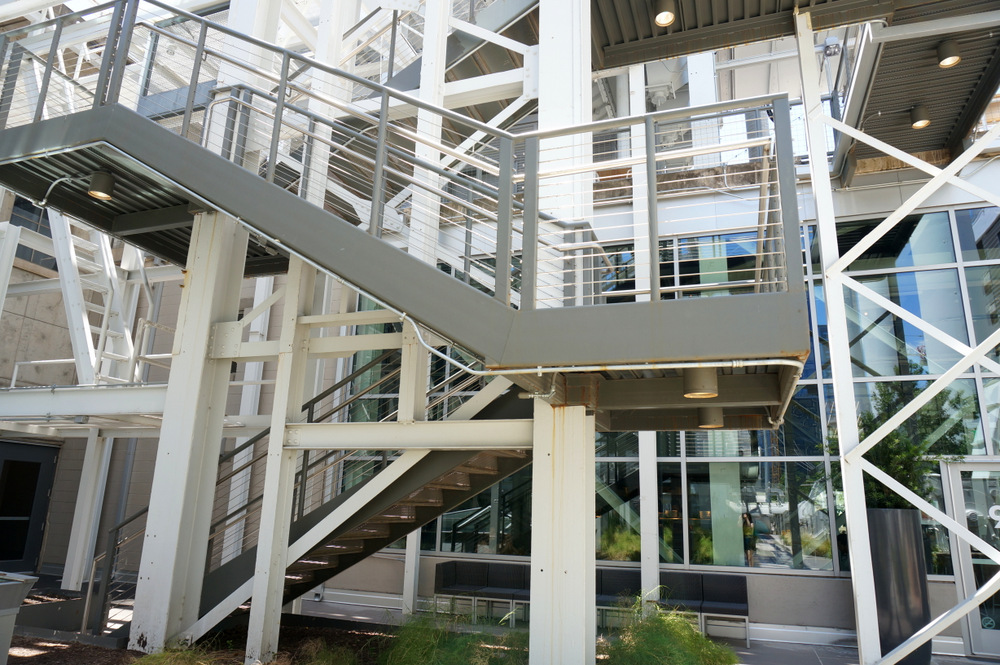 Not to mention, Deco style remains a priority in certain areas, as shown by the glass block wall below: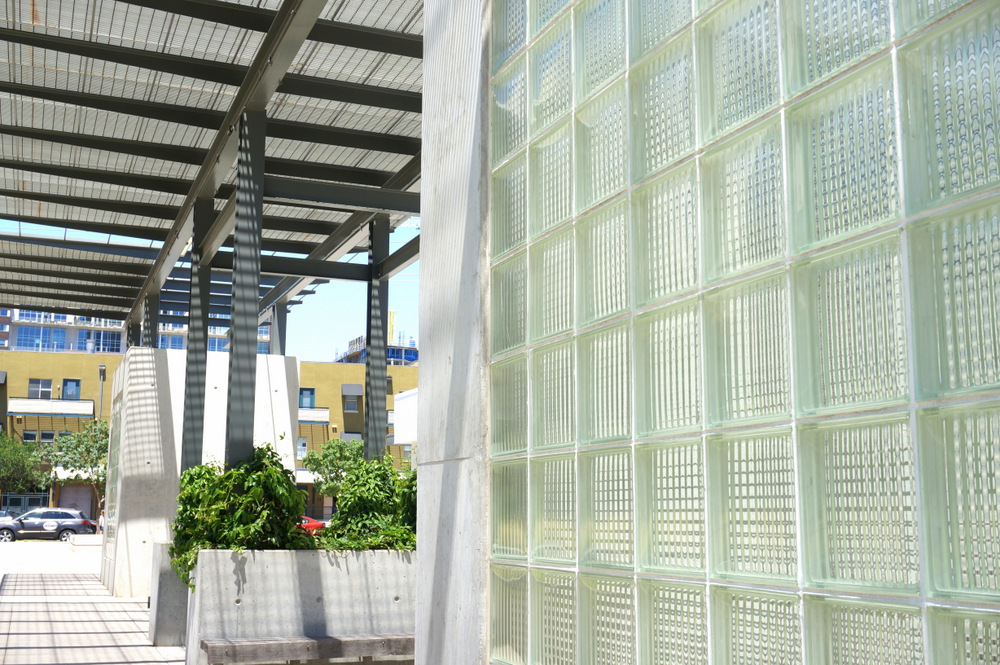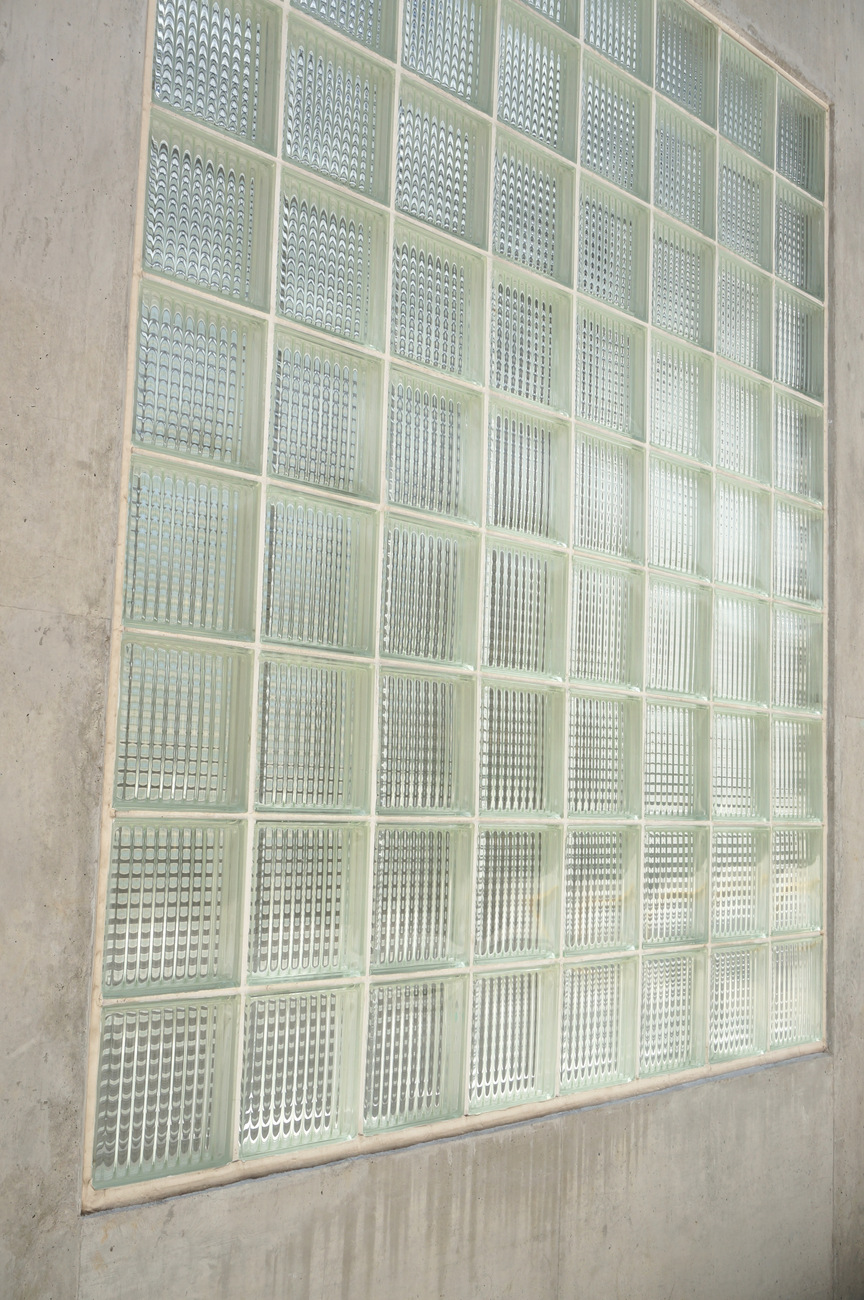 Whether you're on the grounds to shop, eat, work or play, there is plenty to take in. The architecture draws the eye upward, while plant life creates a grounding modern landscape.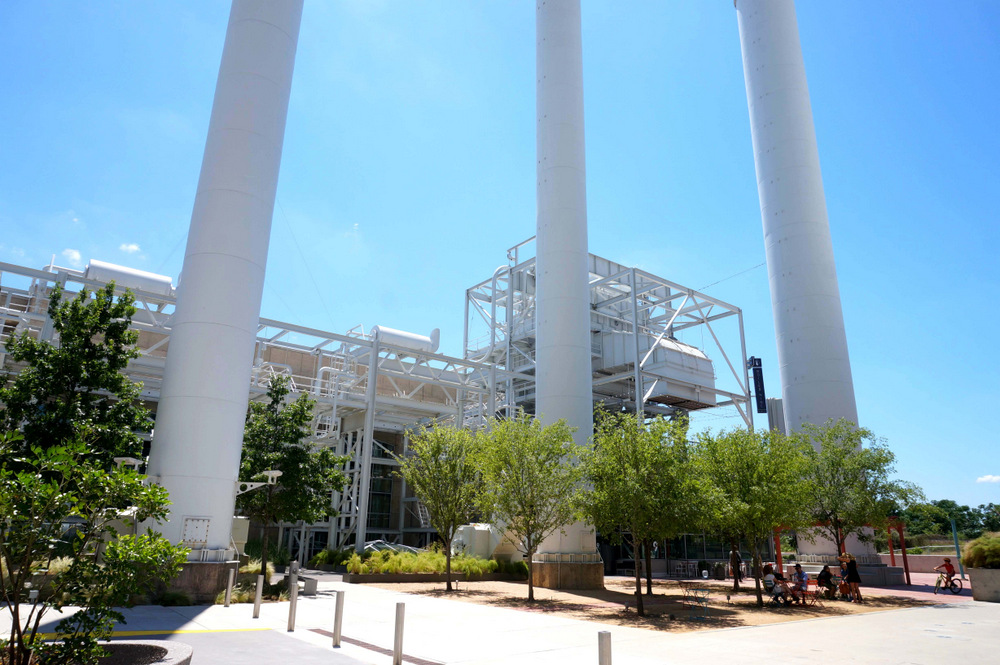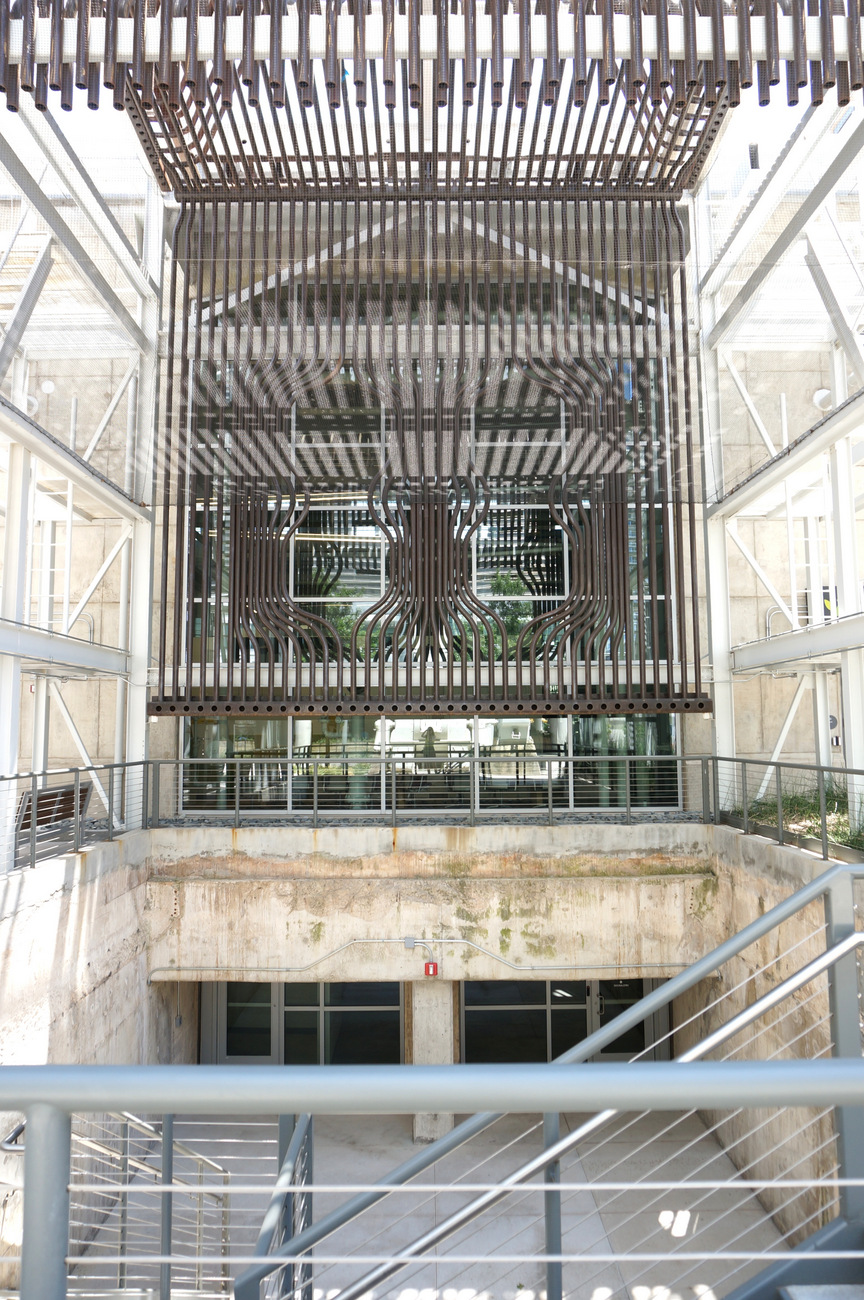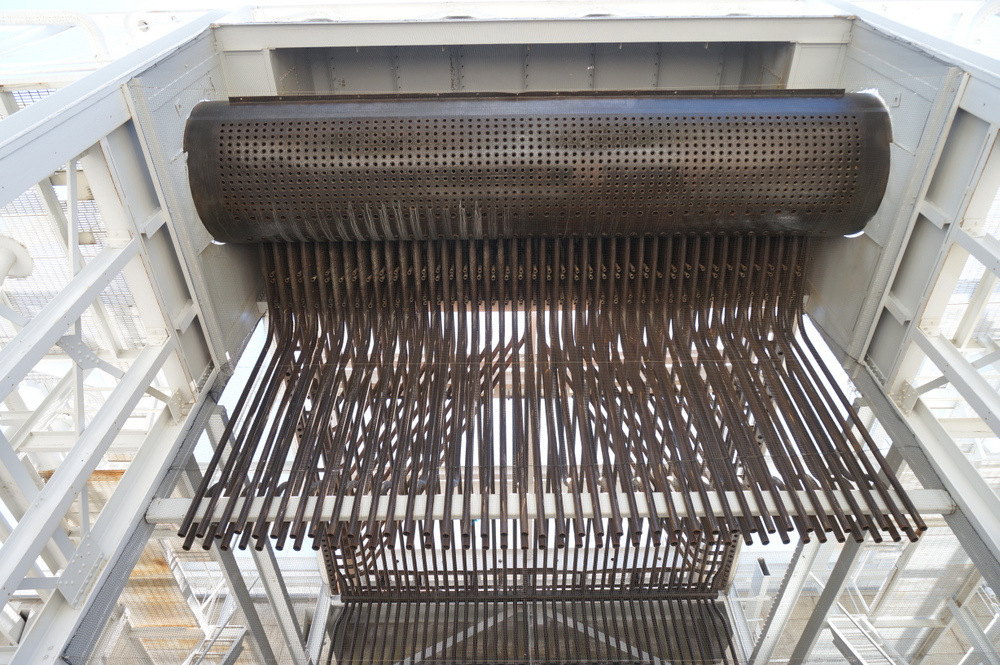 A Showcase of Native Plants
The juxtaposition of abundant greenery and industrial architecture of metal and concrete is striking, as well as inviting. Locals enjoy walking the grounds and getting gardening inspiration from the many native plants on display. Below we see how horsetail reeds blanket the ground outside of the former turbine building, where glass windows take center stage.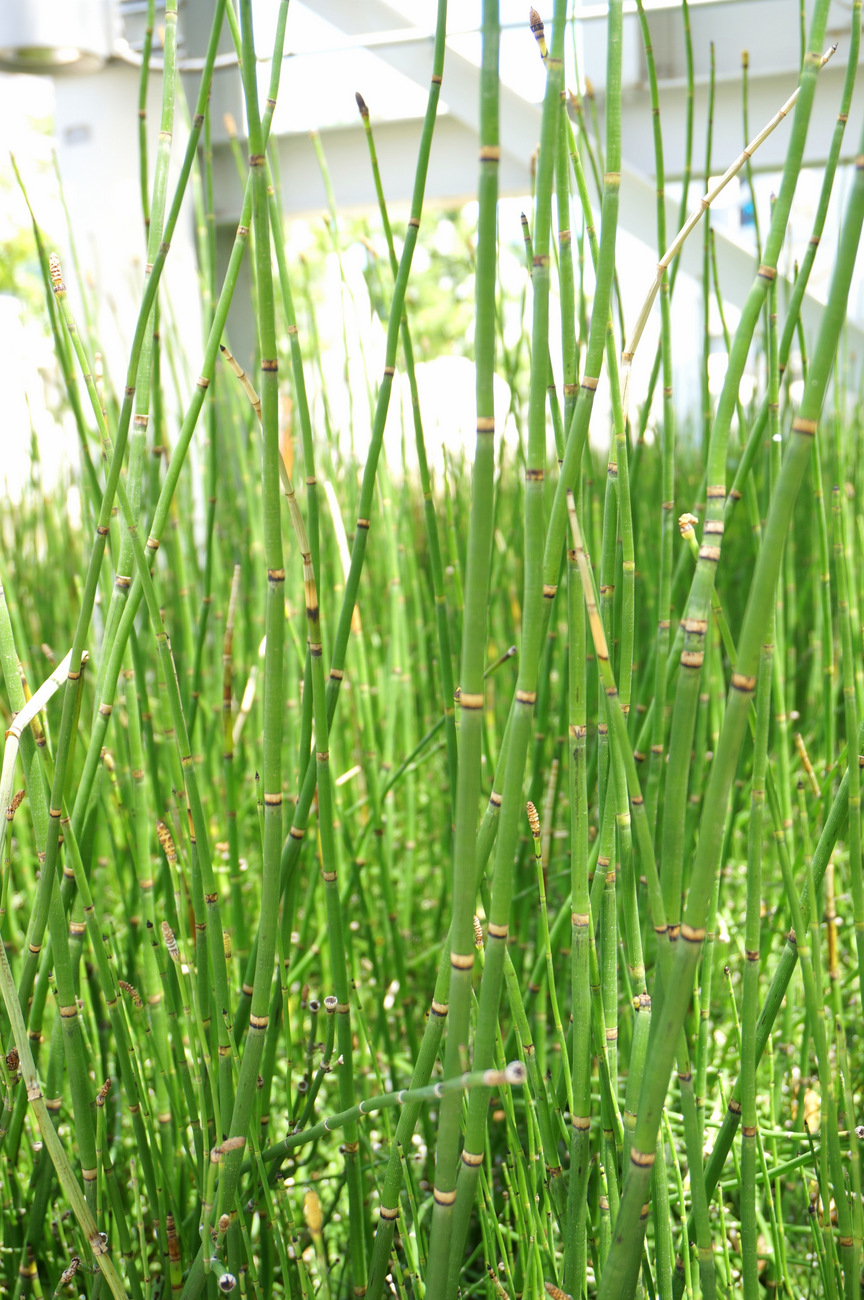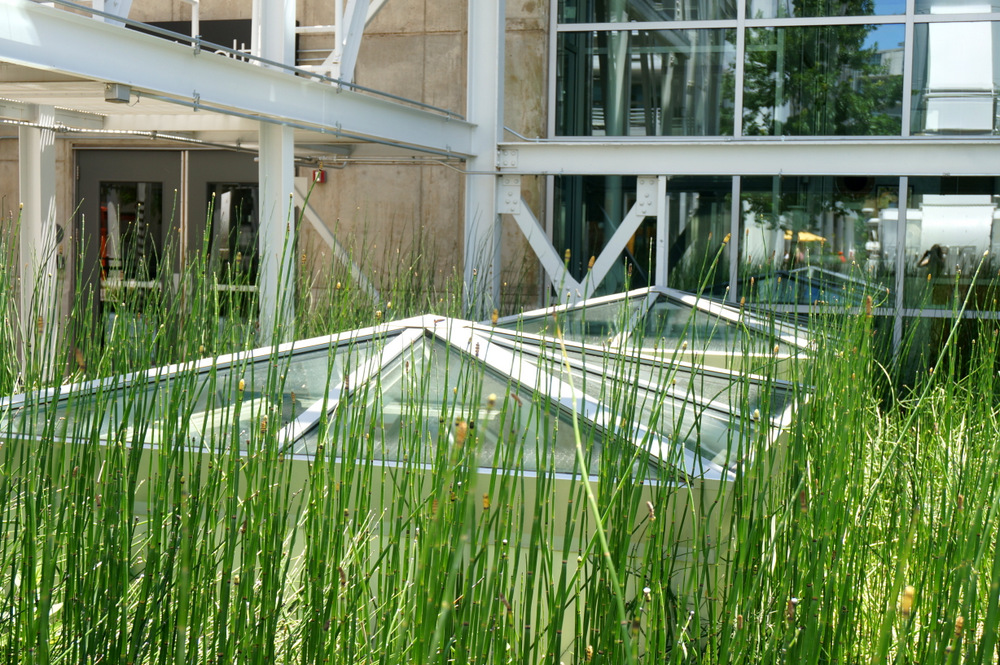 In fact, the interior of this turbine generator building houses office space, as well as retail and restaurant destinations. Businesses such as medical software firm Athenahealth and software company Umbel now call the historic site home.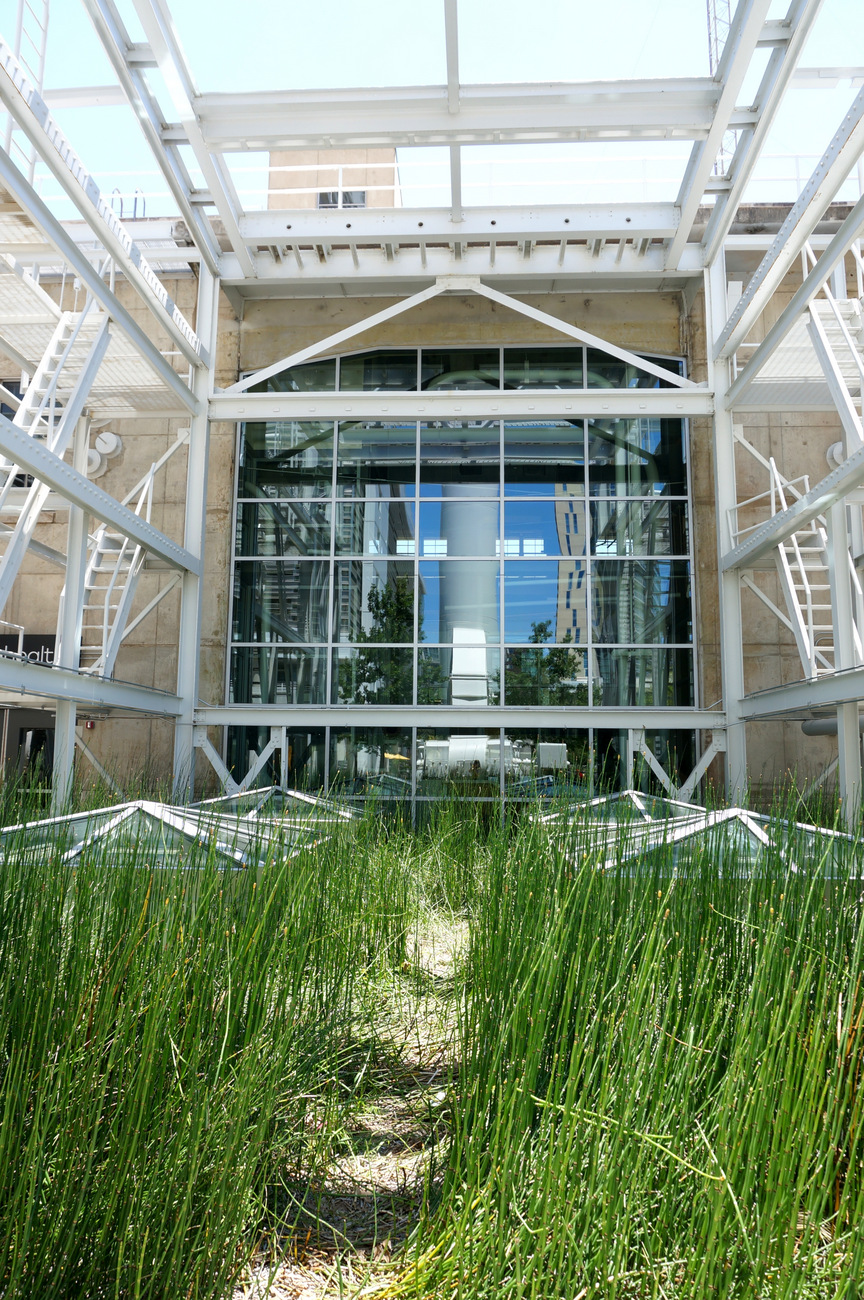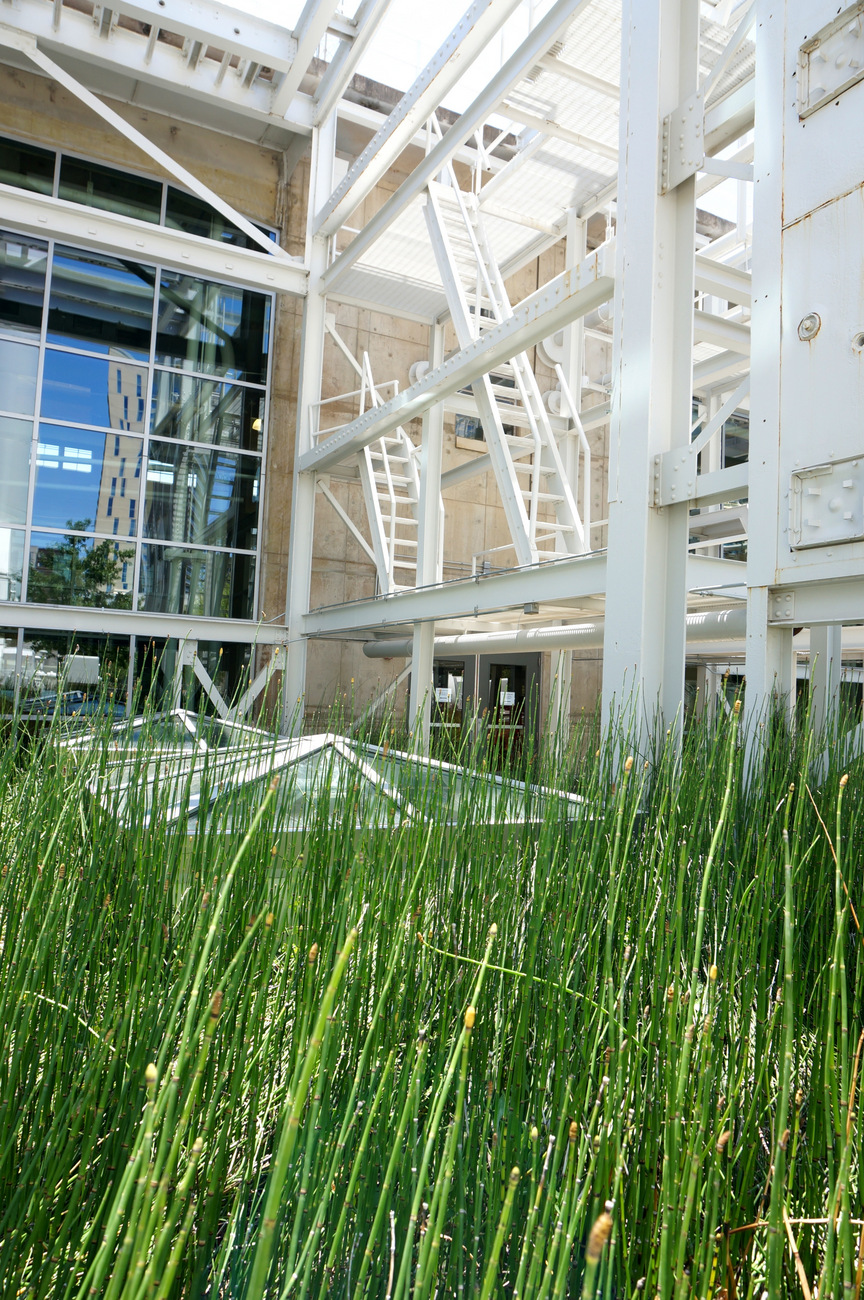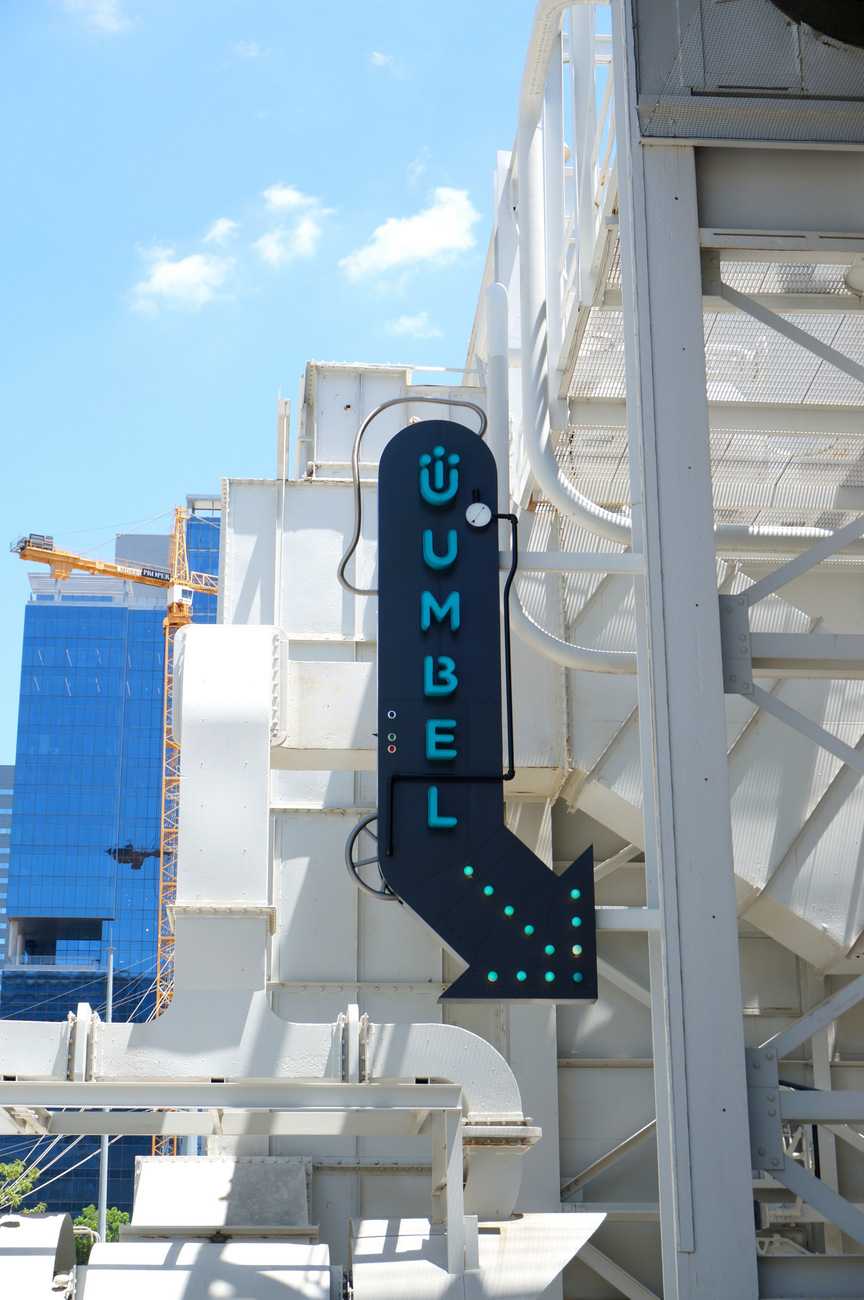 Other native greenery such as Mexican feather grass follows the direction of the wind, creating a fluid, dynamic plantscape that's neatly contained within the modern confines of metal edging.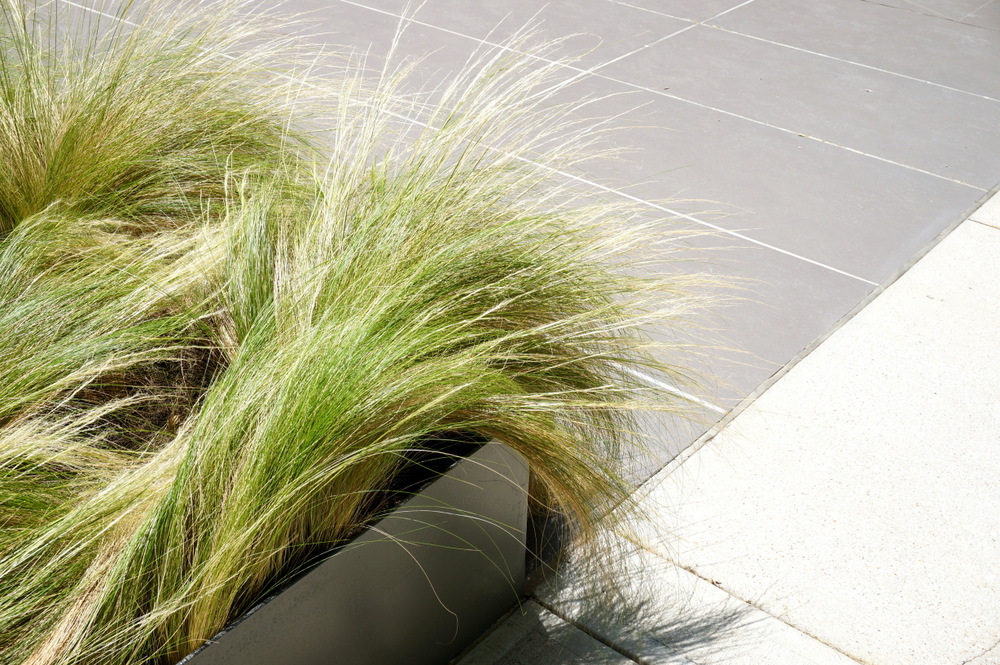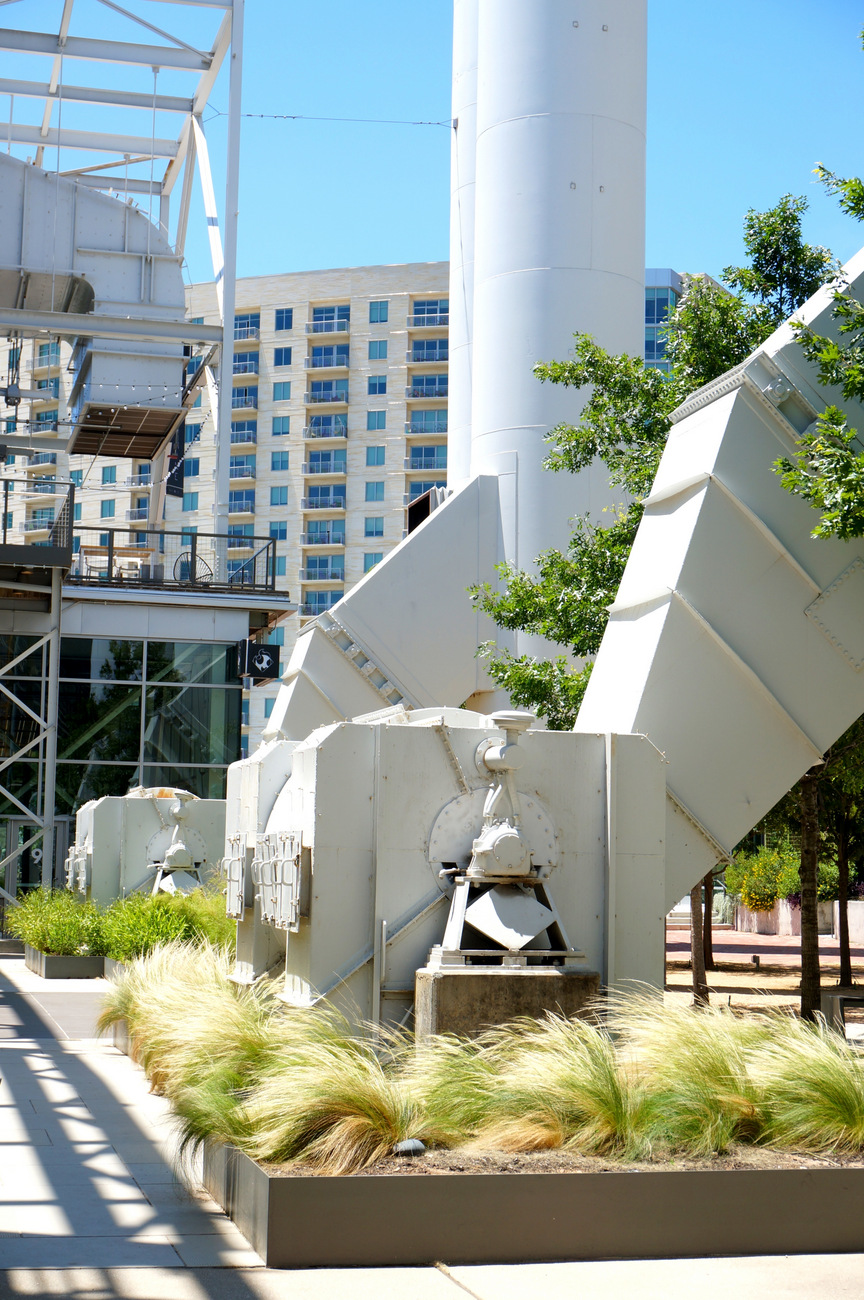 Bamboo grass adds height to the landscaping, yet it's dwarfed by the endless grid of magnificent metal! It is precisely this juxtaposition of the manmade and the natural that gives the Seaholm development its signature style!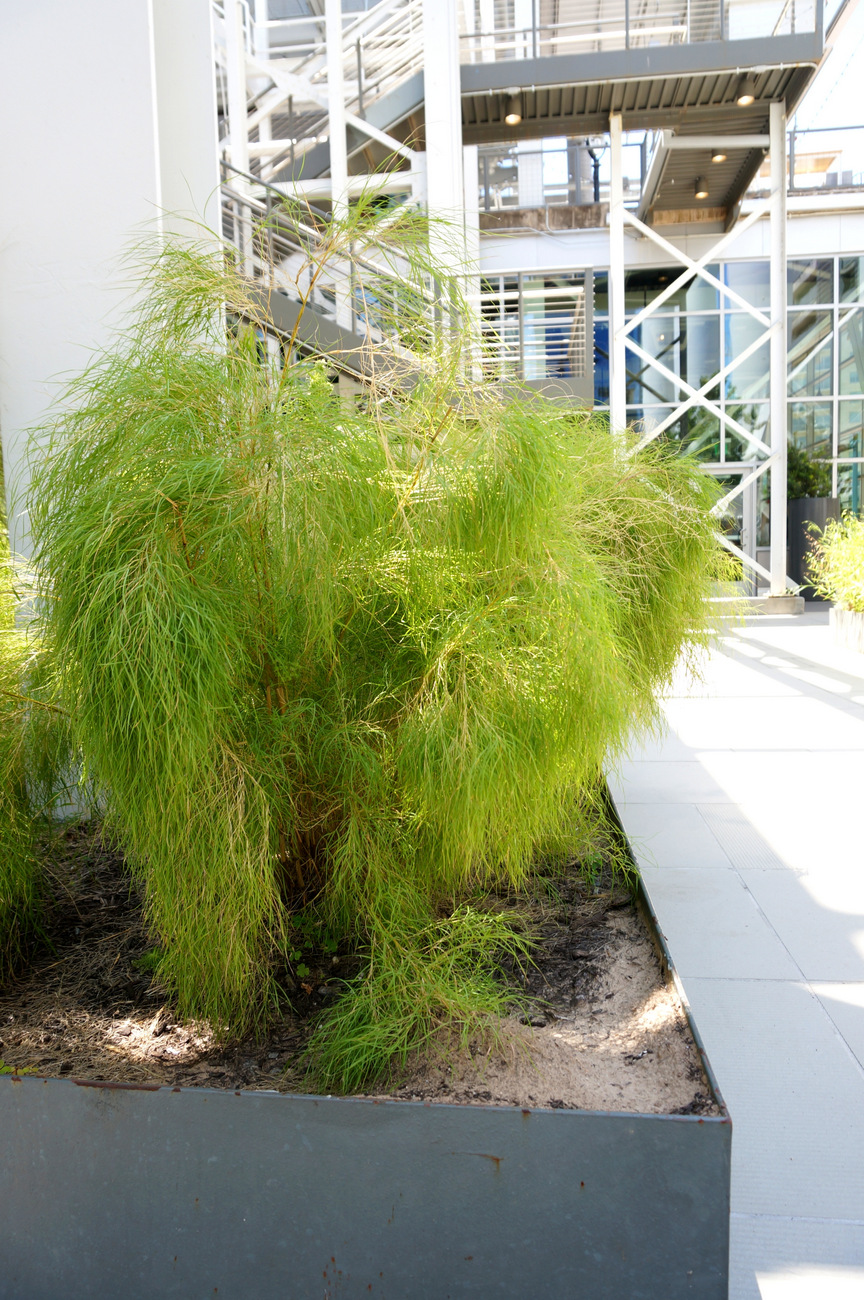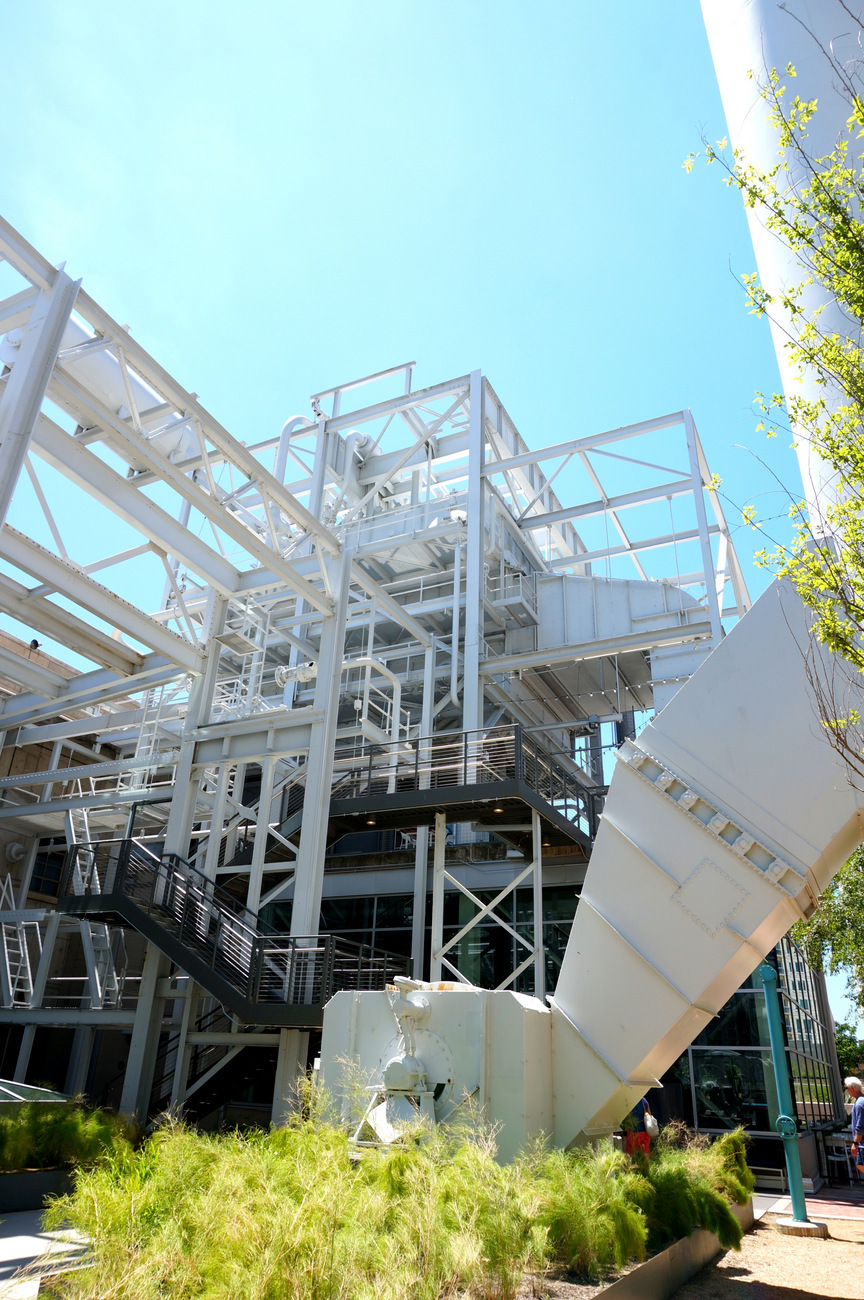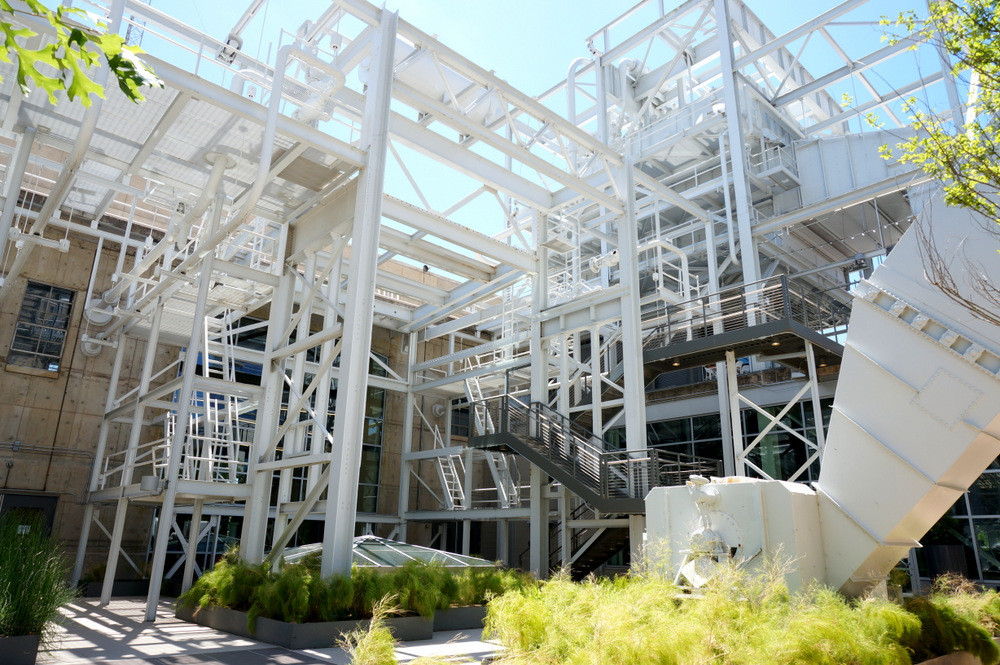 Residences, Retail and Restaurants
What does Seaholm offer those who don't work onsite? A place to live, eat, shop and play! In fact, the 30-story Seaholm Residences features modern condos that tower above the retail spots and restaurants below.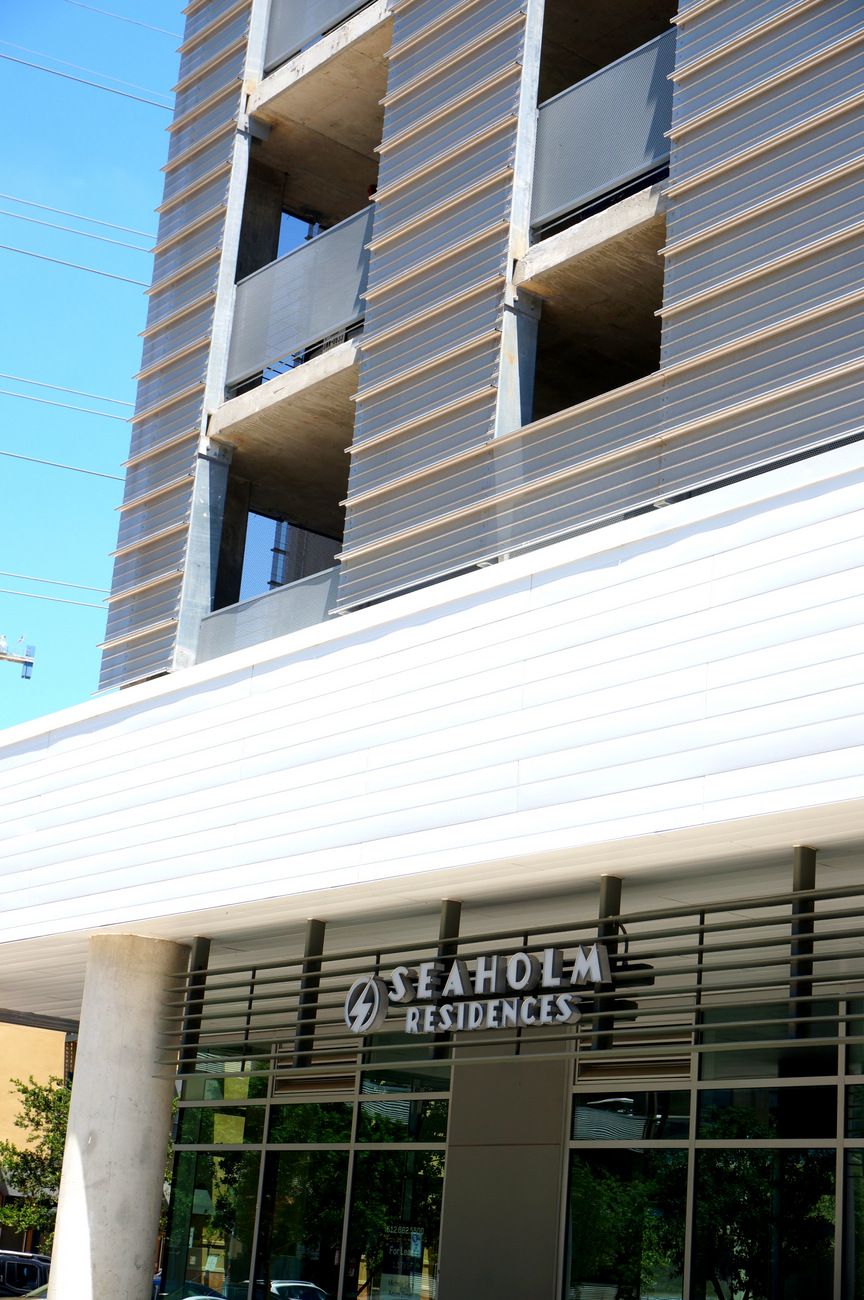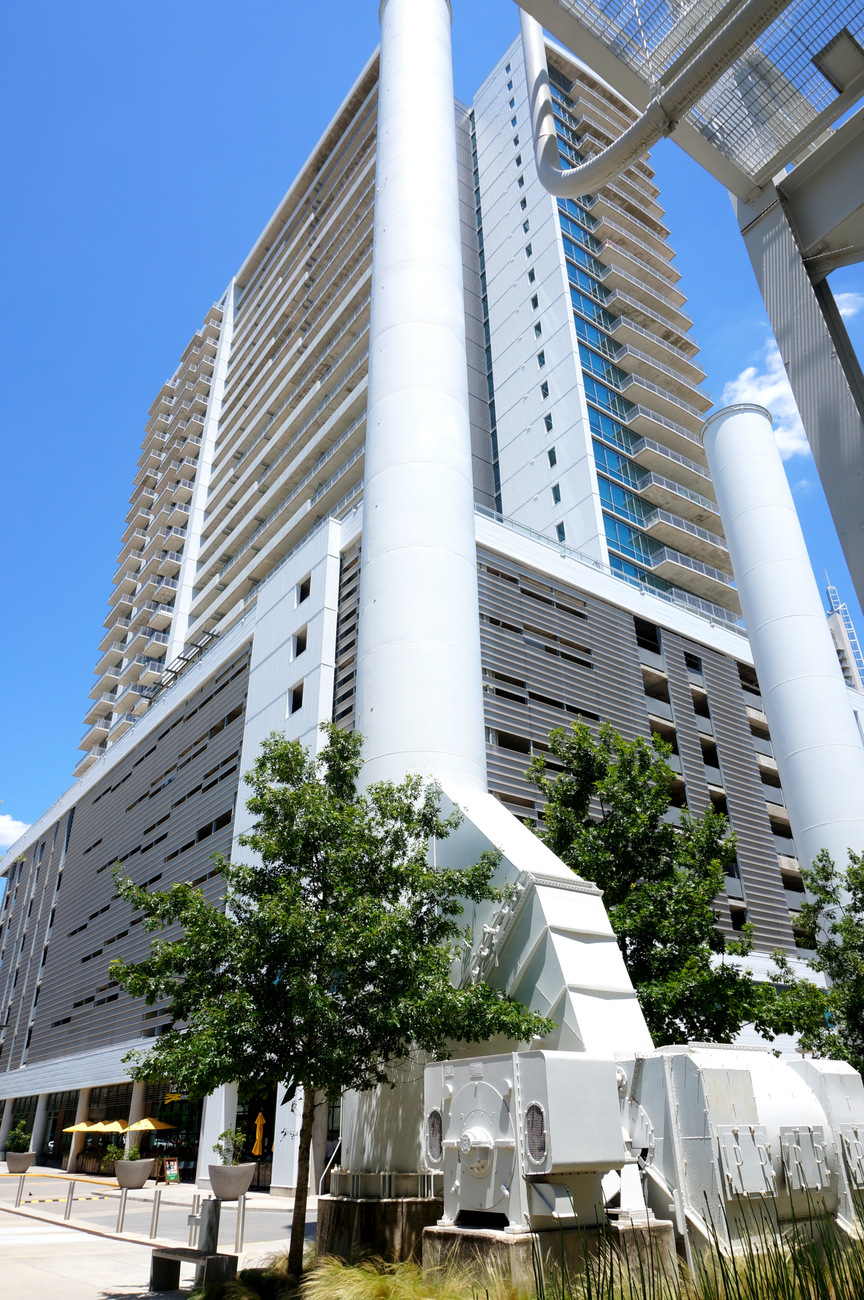 Restaurants such as Boiler Nine Bar + Grill and True Foods Kitchen draw crowds to the development, while grocery favorite Trader Joe's provides downtown locals with a place to stock up on food. There's plenty of green space to enjoy, as well as public art that adds local charm.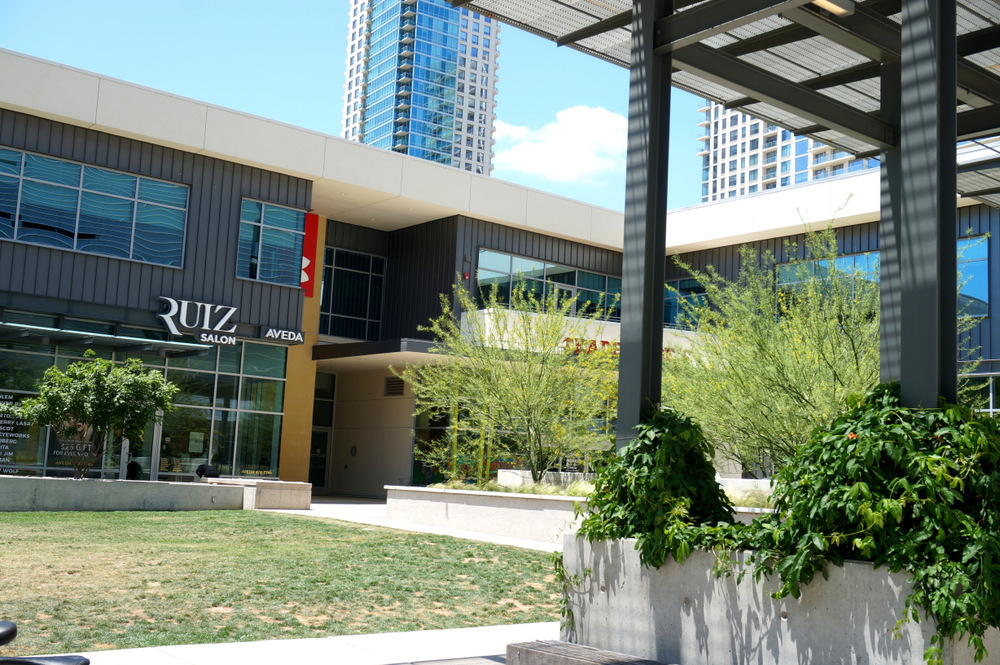 Additional development is ongoing for the entire Seaholm District, which occupies downtown Austin's southwest quadrant. Locals eagerly anticipate the opening of the city's new Central Library, which will include features such as gallery space, a gift boutique, and a library cafe with outdoor dining.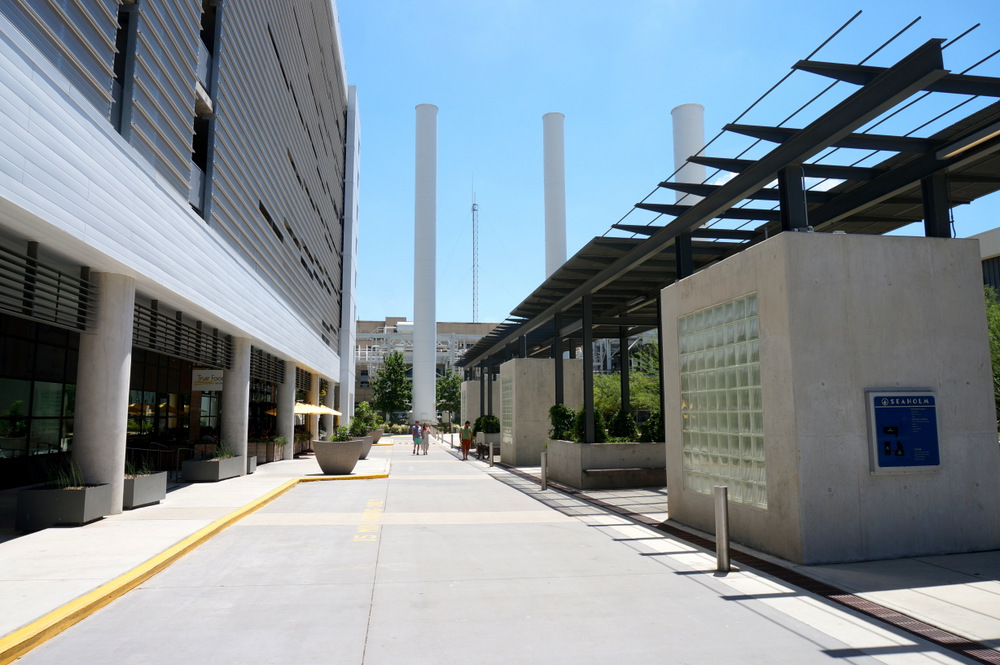 Thanks for joining us on a tour of the Seaholm development! Learn more about the project here.