Enjoying a cup of tea is one of life's greatest pleasures. Collecting beautifully designed tea service items can make the whole experience that much sweeter. Some people devote shelves to the proud display of their teapots, teacups, creamers, sugar bowls and more. If you're a fan of design, the modern tea sets and products below will seriously tempt you to do the same! Enjoy…
Form by Tom Dixon
We begin with a range of Form tea set items by Tom Dixon. If you're already a fan of Dixon and his Form collection, these beautifully designed pieces will pique your interest…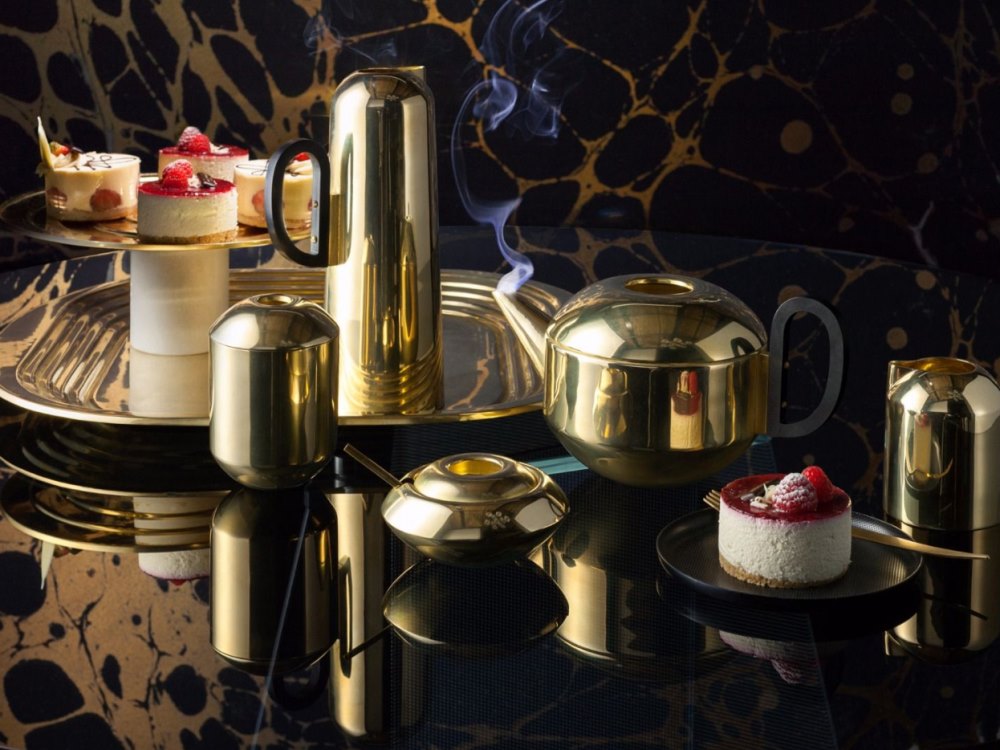 RELATED: Shining A Spotlight On The Dazzling CLUB Collection By Tom Dixon
Showcasing a dash of Deco glamour and crafted from spun brass, the Form Tea Set channels and celebrates the art of the British tea service. Bakelite insulating handles add a striking contrast in black.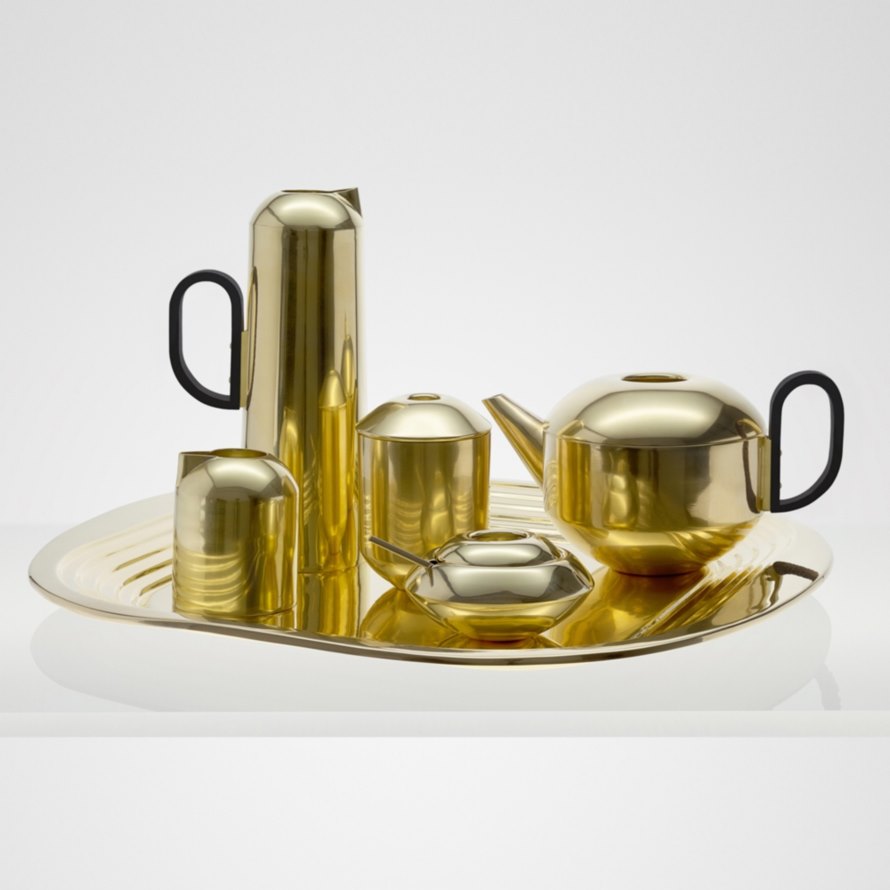 The pieces are dipped in a warm-gold wash that will oxidize over time, creating a patina. Liquids and a humid environment will speed up this process. If you want to avoid the patina altogether, you can purchase the set for display, or only use the pieces to hold dry consumables.
Below we see a beauty shot of the Form Teapot (also available in small), as well as the Form Milk Jug: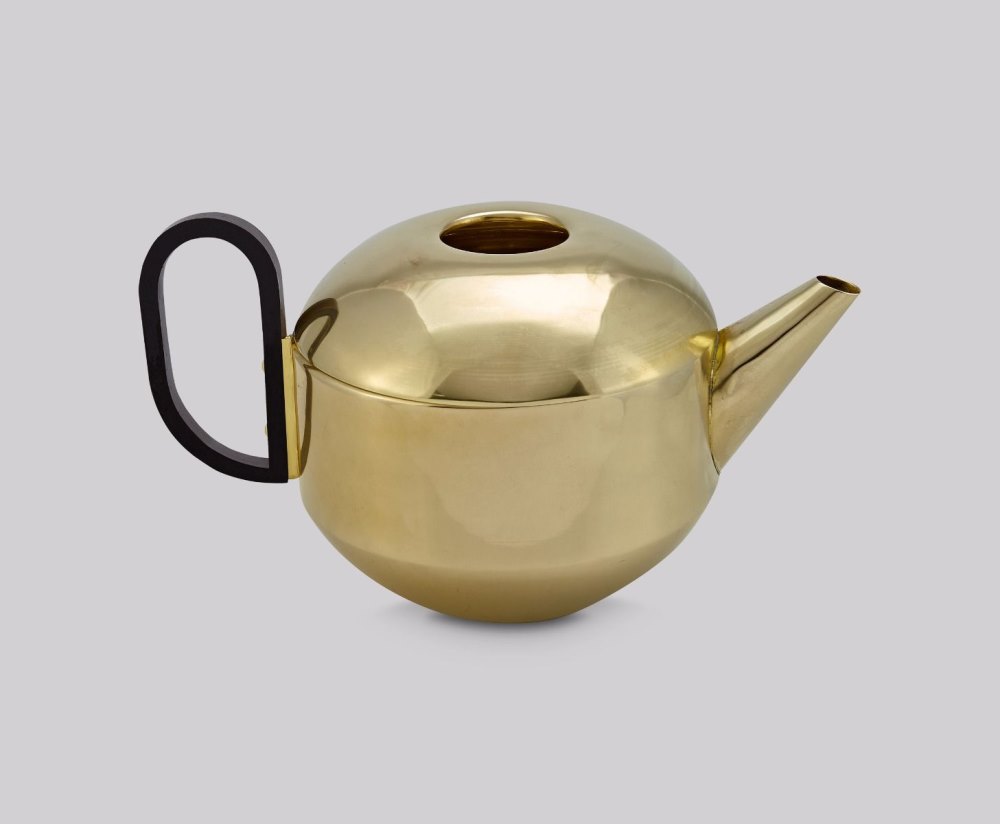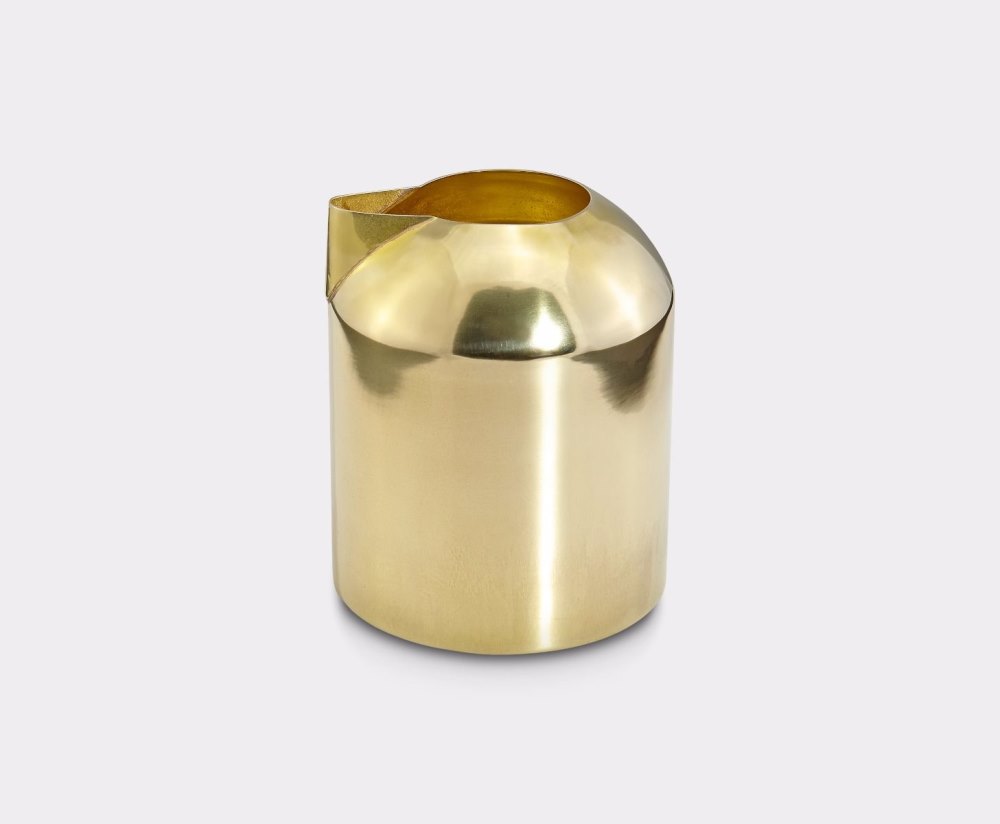 This Form Tea Set set showcases the iconic style of Tom Dixon while bringing retro flourishes to the forefront. The perfect set for the tea aficionado who values modern glamour!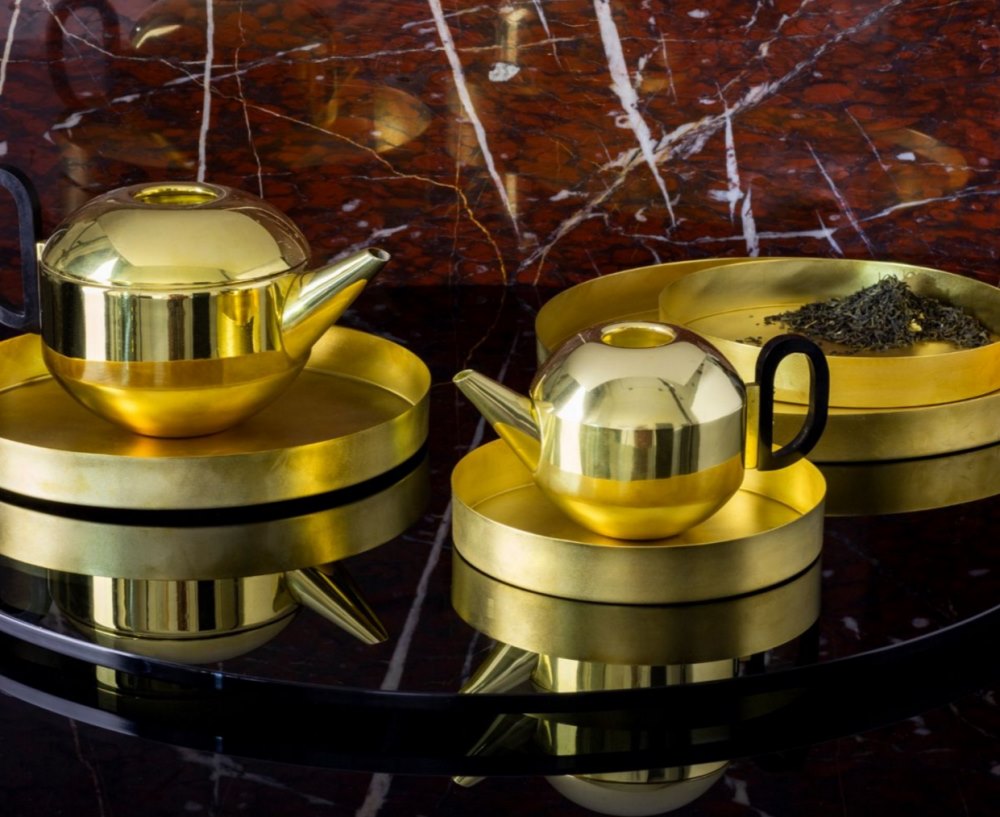 RUBBERBAND by biaugust Creation Office
Playful, eye-catching truly unique, RUBBERBAND is the work of biaugust Creation Office designers Owen Chuang and Cloud Lu. Available via TOAST, the RUBBERBAND collection "creates amazing and poetic atmosphere for life".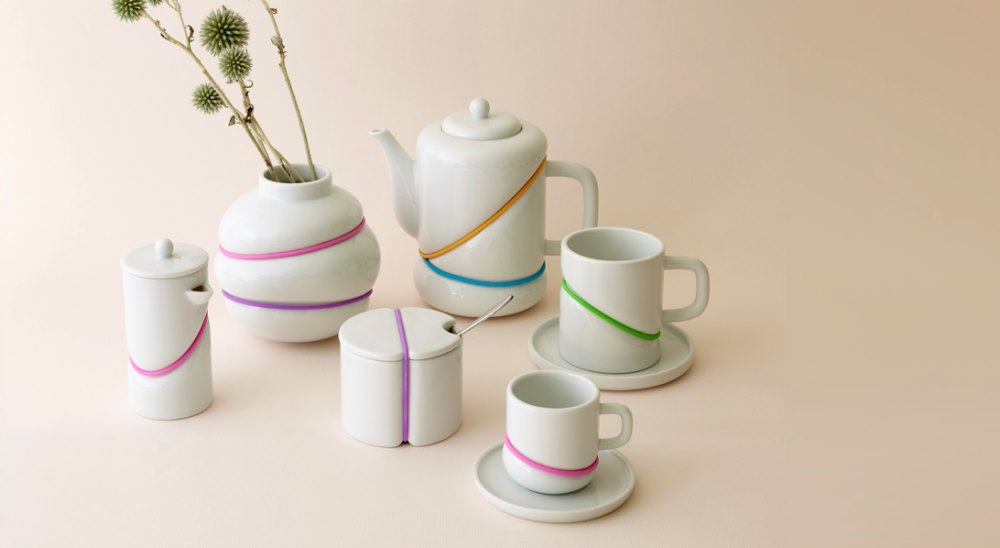 Not only can the bands match your mood and interior, they elevate your teatime to new, whimsical heights. Below we see the Rubberband Cup & Saucer: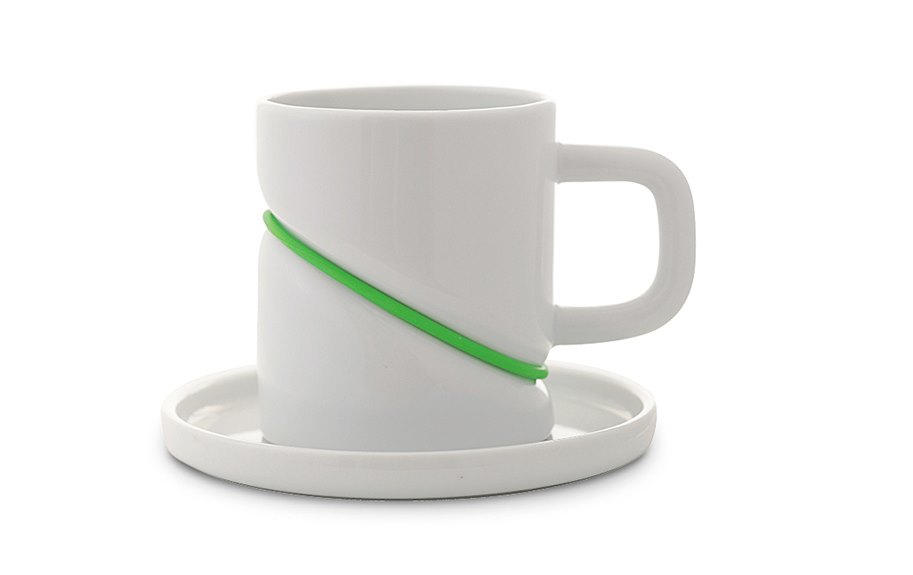 While the cup features one band, the RUBBERBAND Teapot features two, which converge under the spout: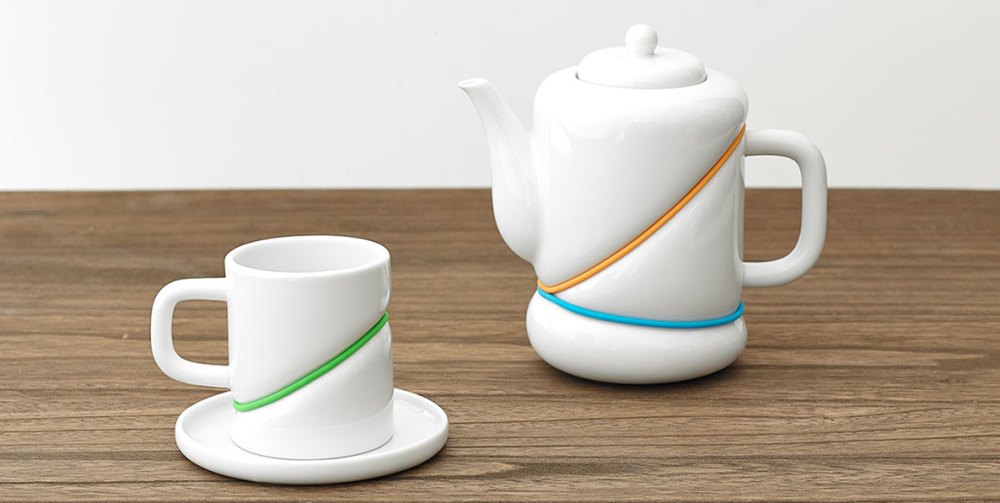 Complete with accessories such as the Sugar & Creamer Set (shown below), this line of porcelain products is colorful, striking, and truly functional!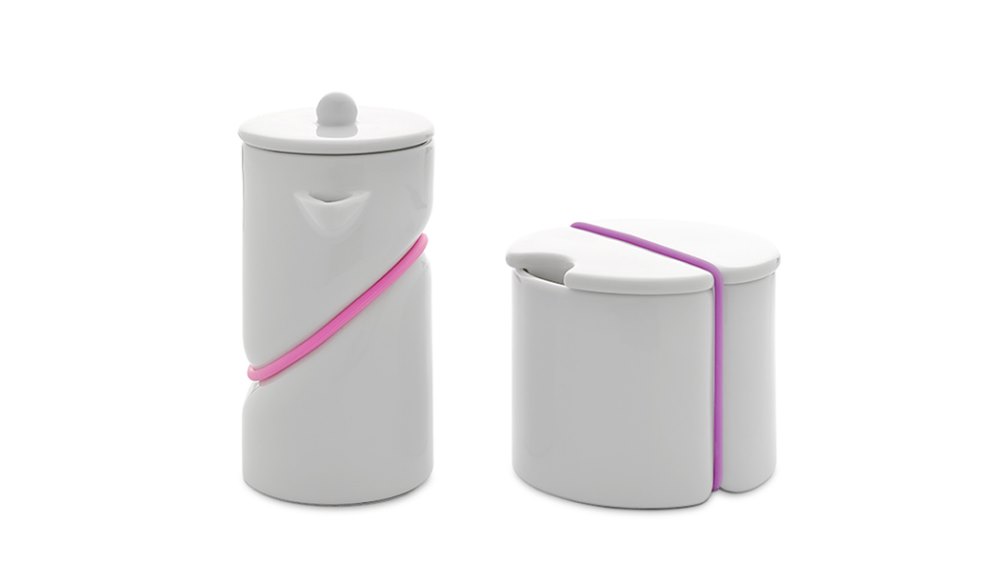 Shift Porcelain by Apparatus
If you're a tea lover who is also a fan of contrast, Shift Porcelain will grab your attention with its black and white design. Available through Apparatus, the series began with a tea set that was hand made by Apparatus co-founder Jeremy Anderson.
RELATED: 20 Charming Coffee Stations to Wake Up to Every Morning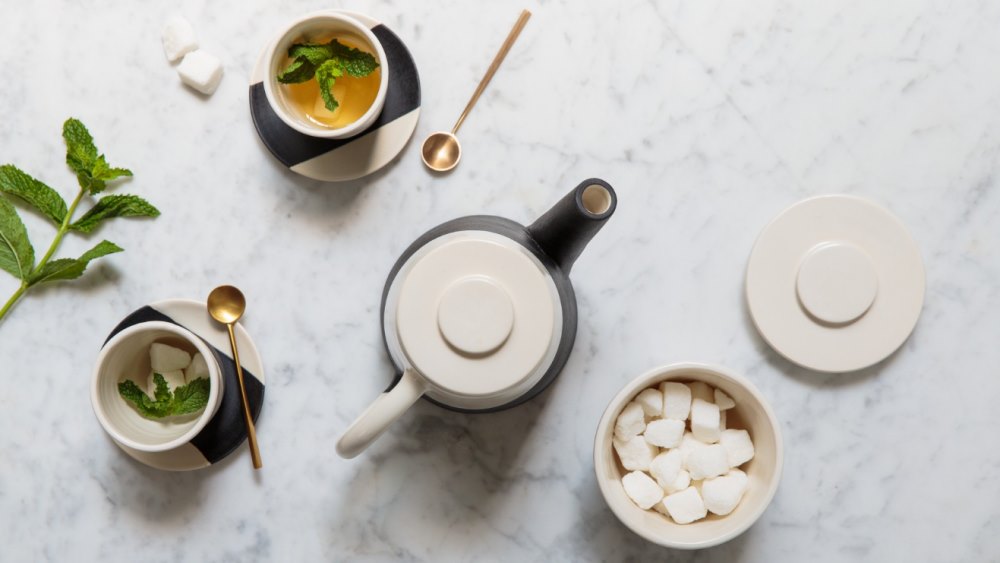 Anderson was inspired by the Moroccan ritual of offering guests mint tea upon their arrival, and he wanted a way to do the same for clients visiting the New York City studio.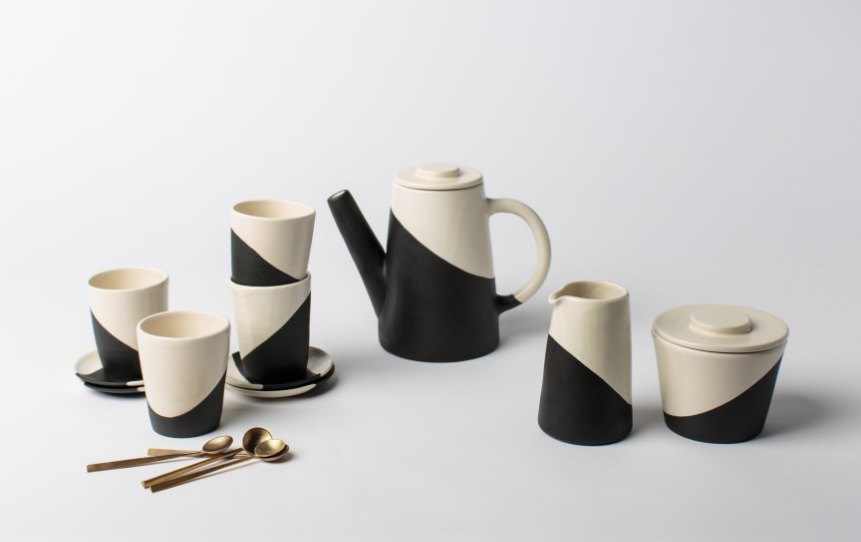 To achieve the geo black and white design, the hand-thrown porcelain pieces undergo a five-part glazing process, which includes applying three layers of matte black underglaze, and then masking and dipping the items into a white satin glaze.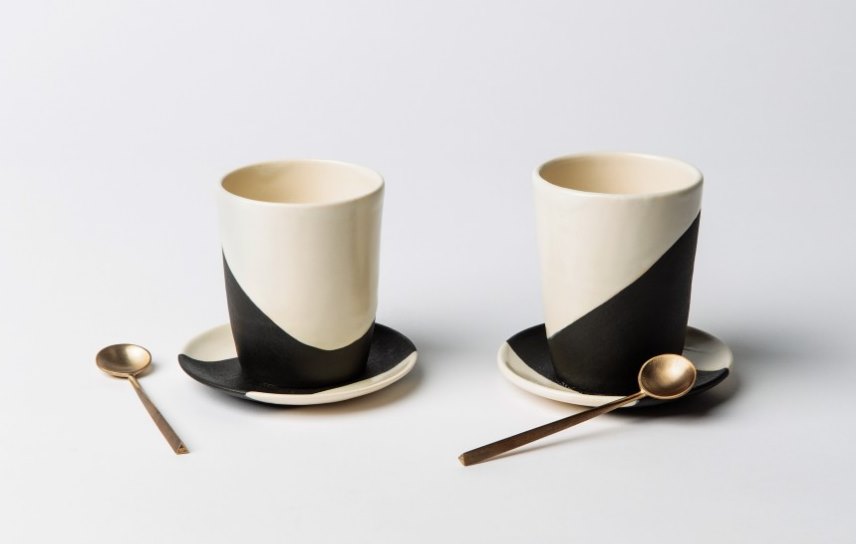 In case you were wondering, the brass spoons do in fact come with the Shift Cup and Saucer Set! Because there's nothing more eye-catching than a dash of metallic flair to accompany a bold black and white design.

My Teapot by Anouk Jansen
Ready for a big dose of color? Anouk Jansen has designed a vibrant collection of teapots, mugs, milk jugs, sugar pots and more. Below we see My Teapot in Grey, as well as My Mug in Blue (XL):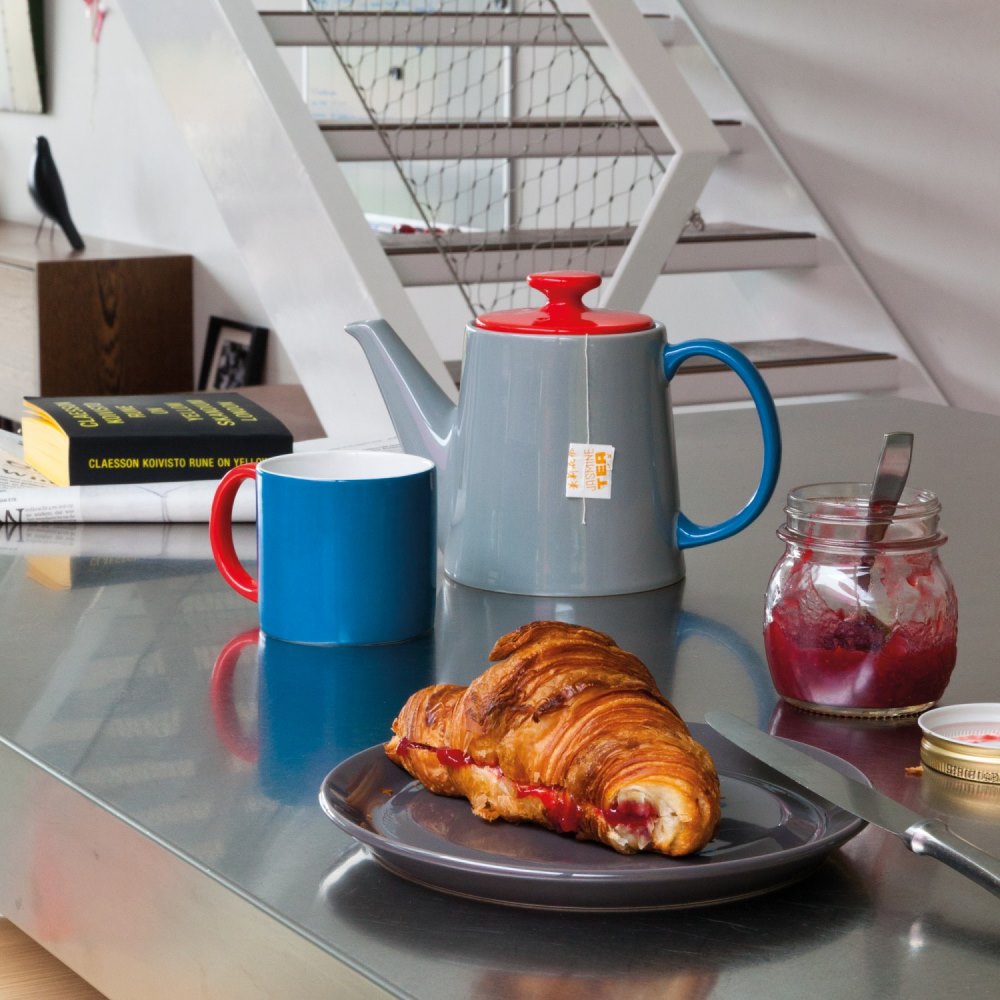 There's something clean-lined and modern about Jansen's work, yet it also can't help but evoke a sense of retro style. With vivid colors such as yellow, green and red taking center stage, there's a festive, happy element to the design. In the next image, we see My Sugar Pot in Grey and My Milk Jug in Yellow: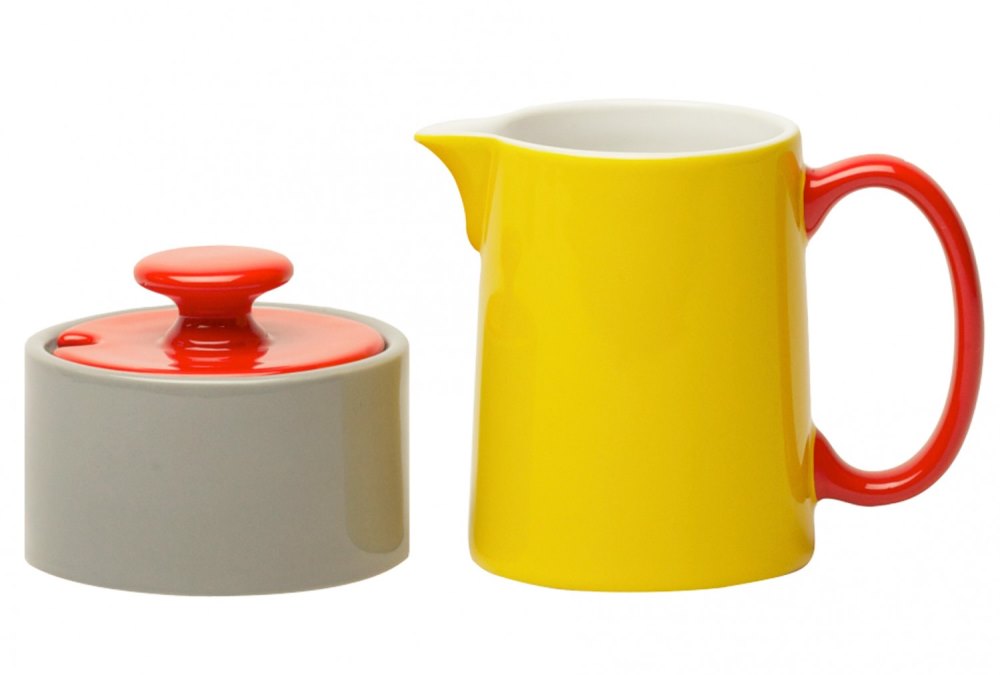 A wide array of products (available through Howkapow) can be mixed and matched, and the mugs are available in three different sizes for your convenience. High-quality ceramic is the material of choice.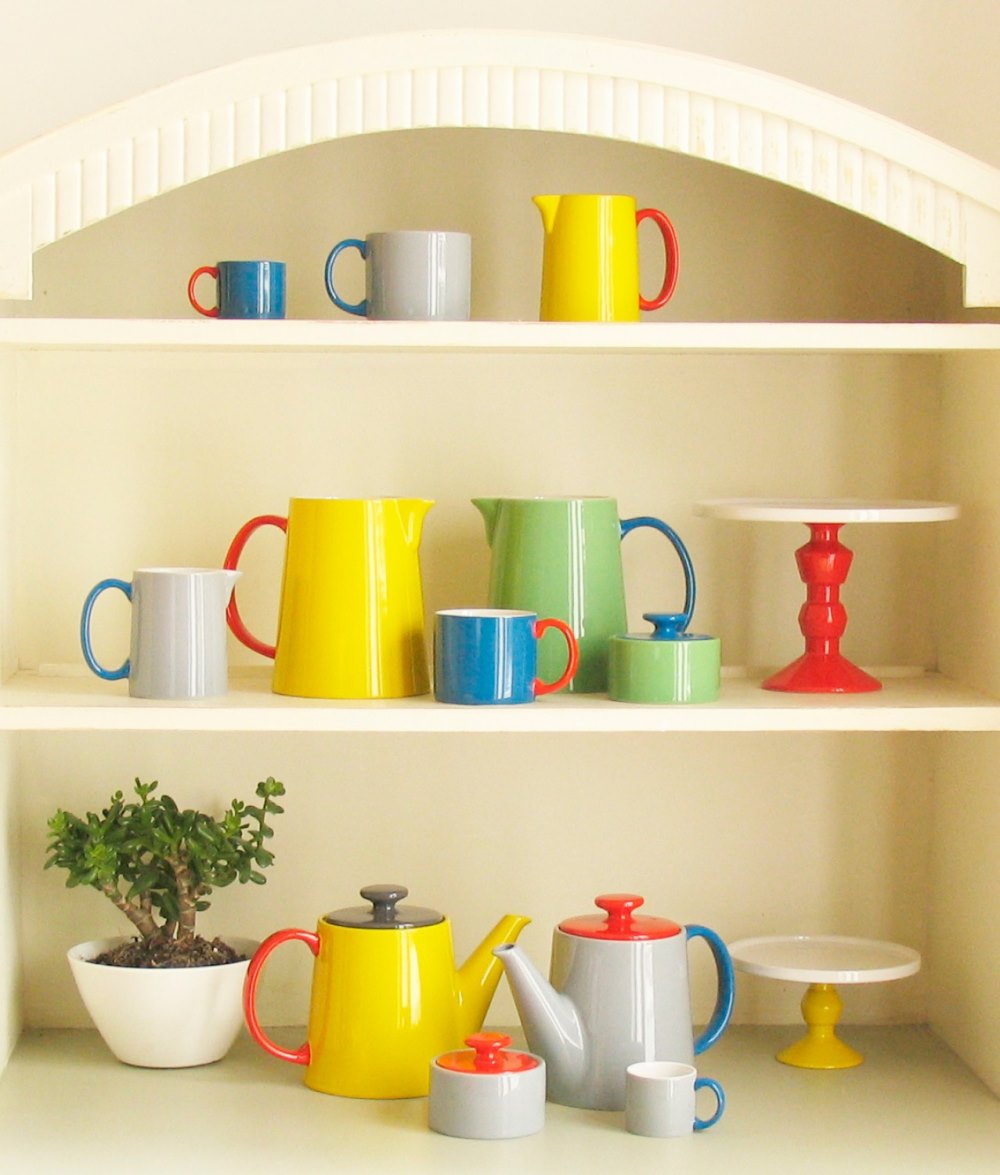 Perfect for the tea lover who enjoys piecing together the perfect radiant collection!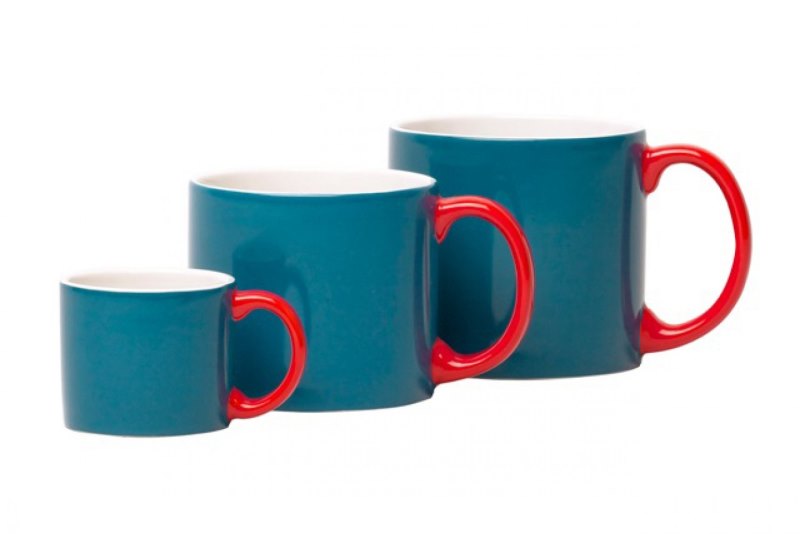 We hope you've enjoyed today's post on the art of tea. Grab a boiled egg and brew a pot of your favorite selection. With these stunning modern tea sets at the ready, every tea time is destined to be an artful experience…