When it comes to hot interior decorating styles that have shot up the trends chart in the last few years, Scandinavian is undoubtedly the leader among them all. Perfectly complementing a modern minimal look and adding timeless elegance along with the warmth of wood, Scandinavian style seems to be taking the world by storm. Adapting to existing local design patterns, this is a style that works pretty much everywhere. But it is within the many dashing apartments of the Swedish capital that it finds its true expression! Apartment in Stockholm is another such delight where modernity and classic Nordic flair combine to leave you spellbound.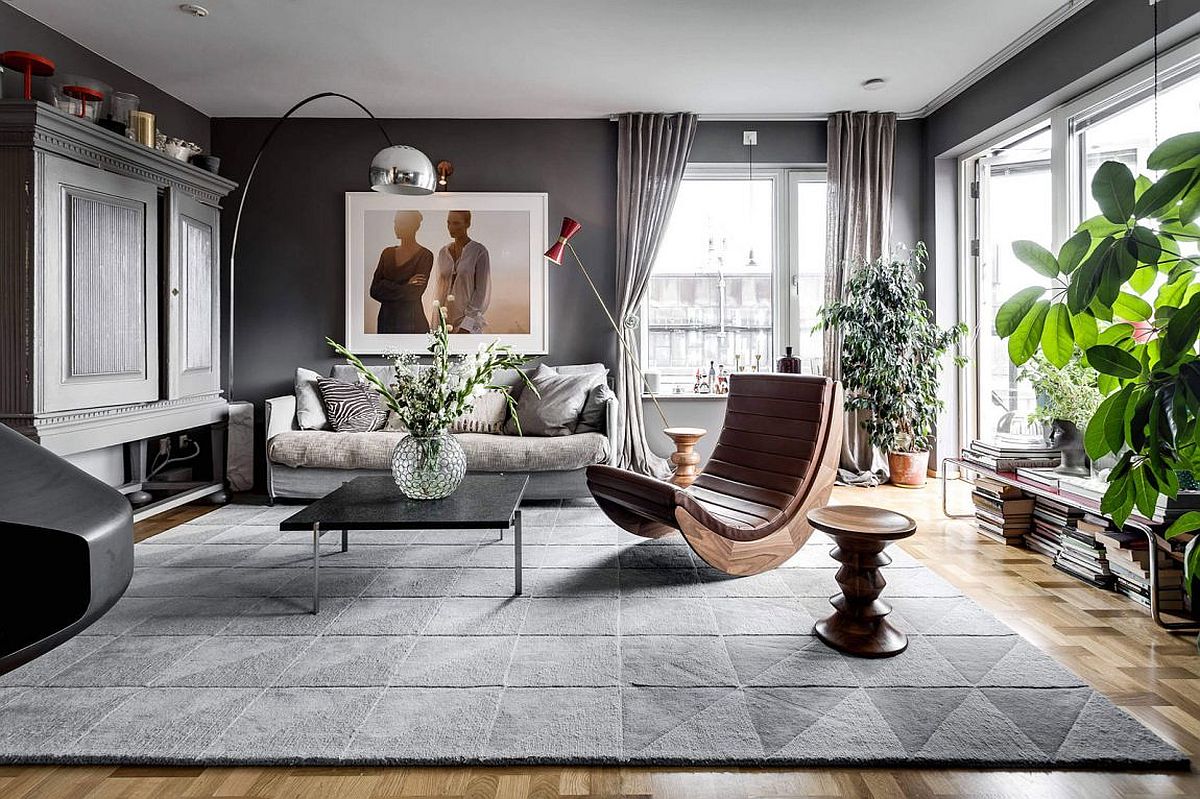 RELATED: Small Attic Apartment in Stockholm turns to Light-Filled Scandinavian Style
Discovered on Alexander White, this lovely little apartment is drenched in a flood of natural light that accentuates its cheerful and cozy vibe. It is easy to fall in love with the light gray and white color palette, the exquisite use of Scandinavian-style décor, indoor plants and the overall sense of uncomplicated sophistication. Iconic pieces like the Eames walnut stool add to this refinement, even as the living room captivates with the large framed picture, the gold and red floor lamp, and the plush couch in gray.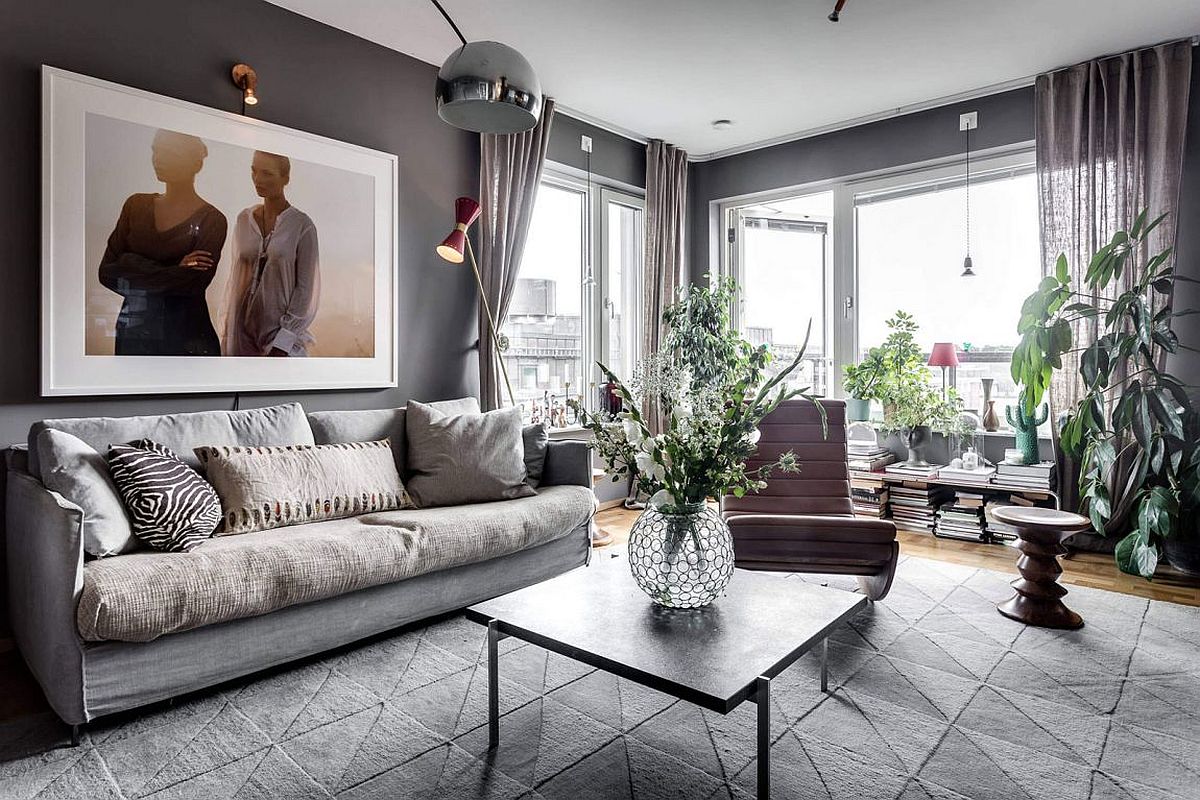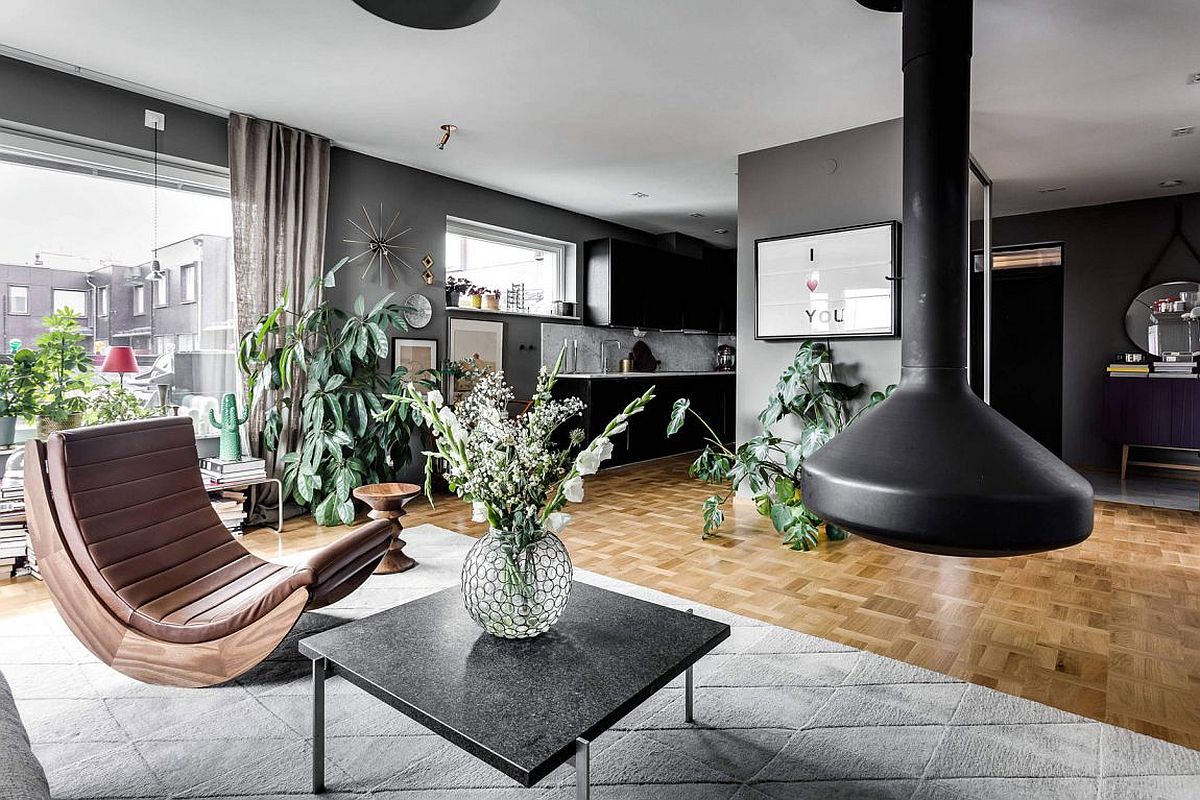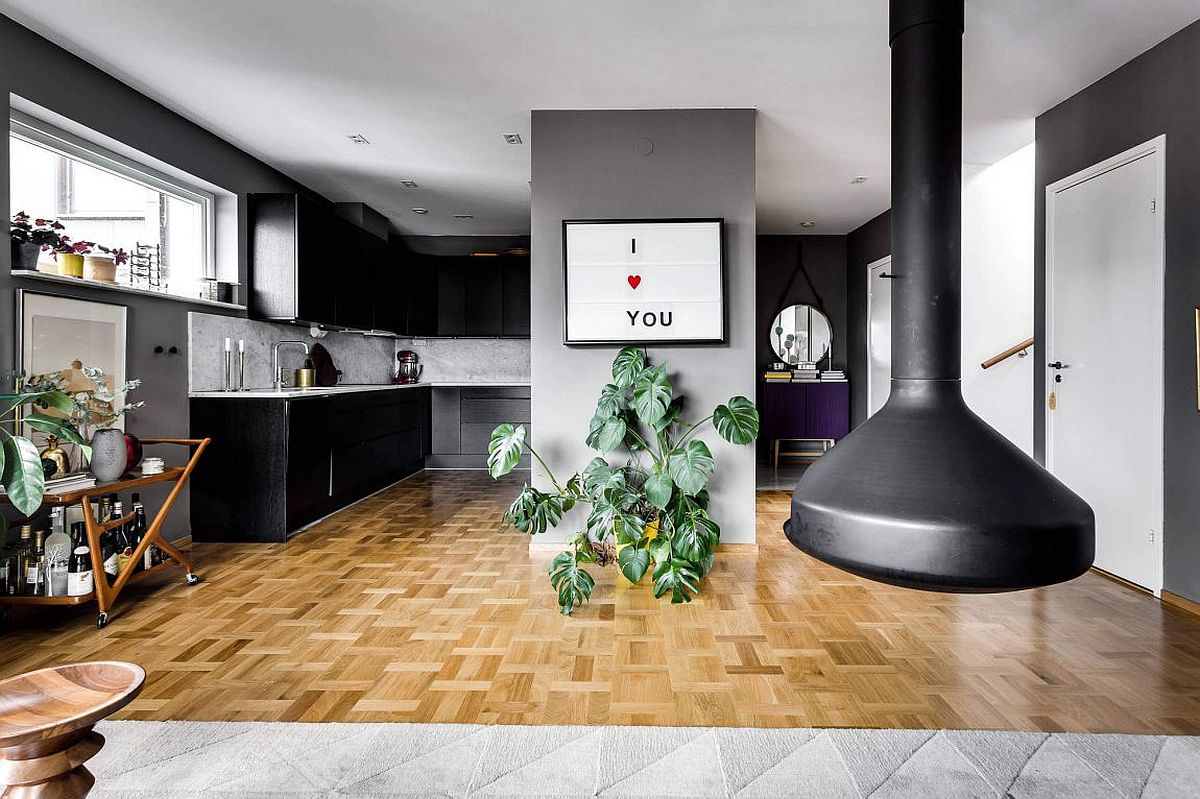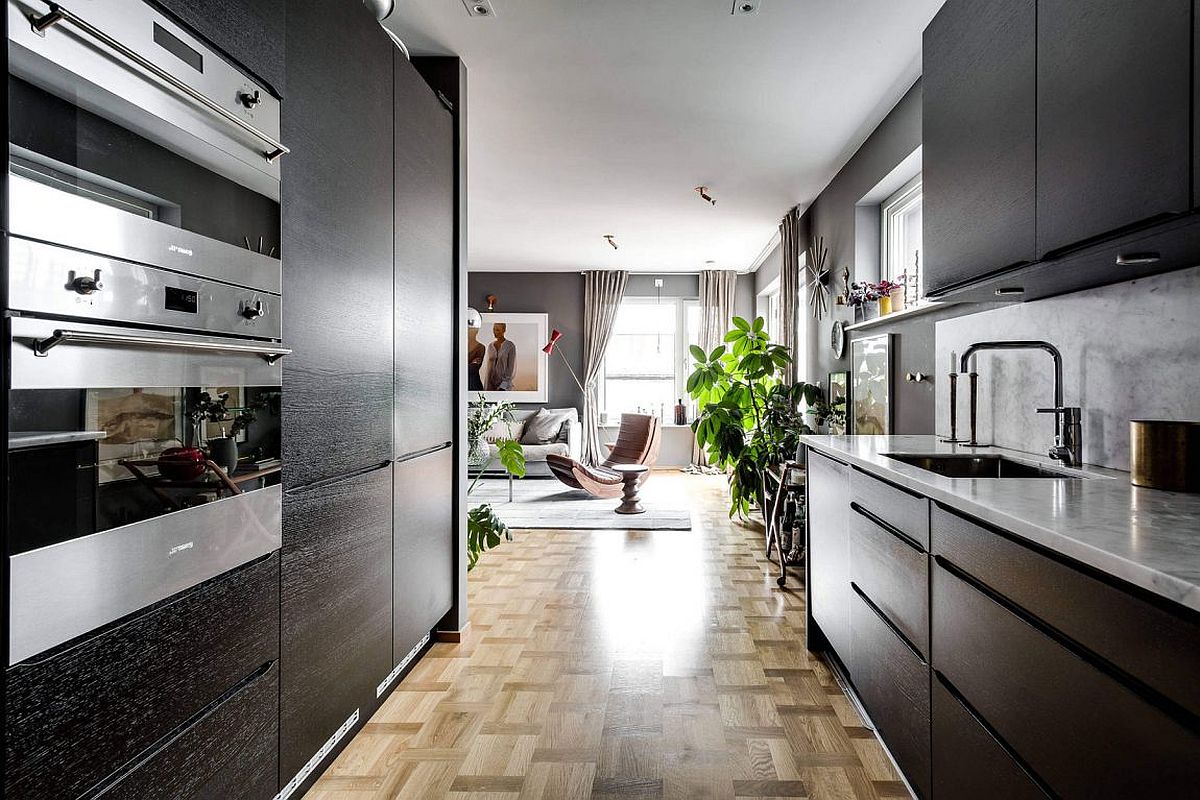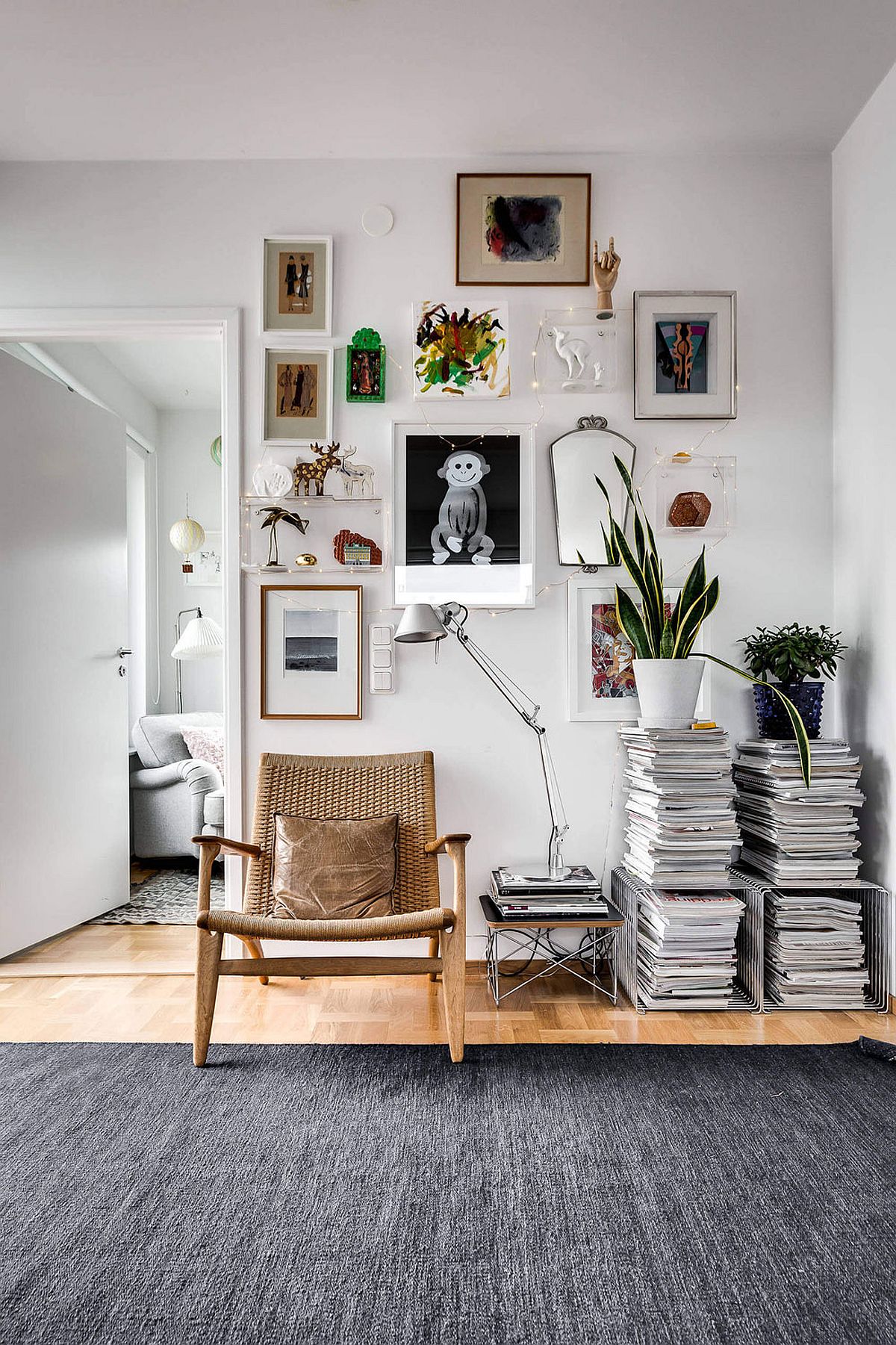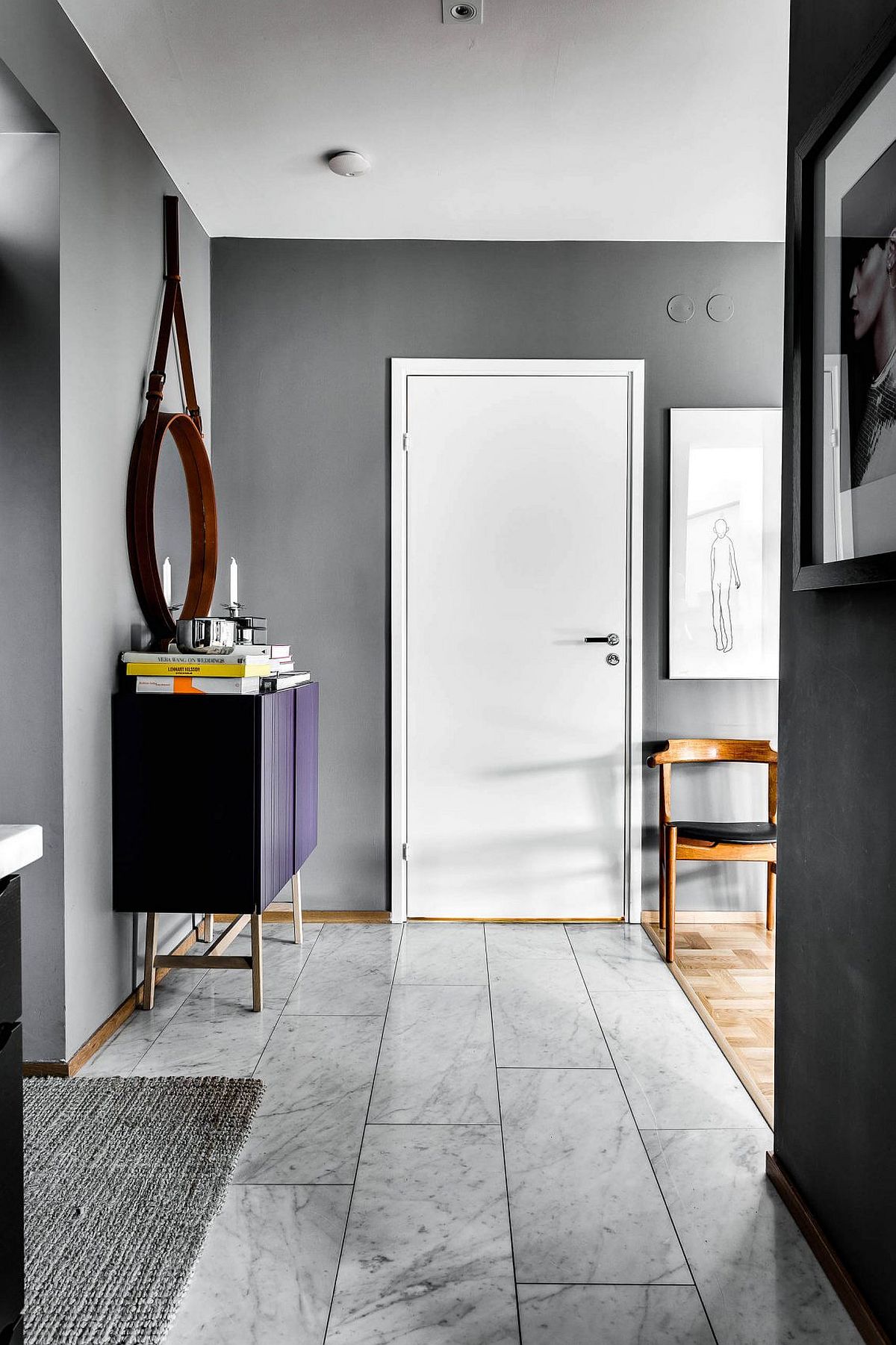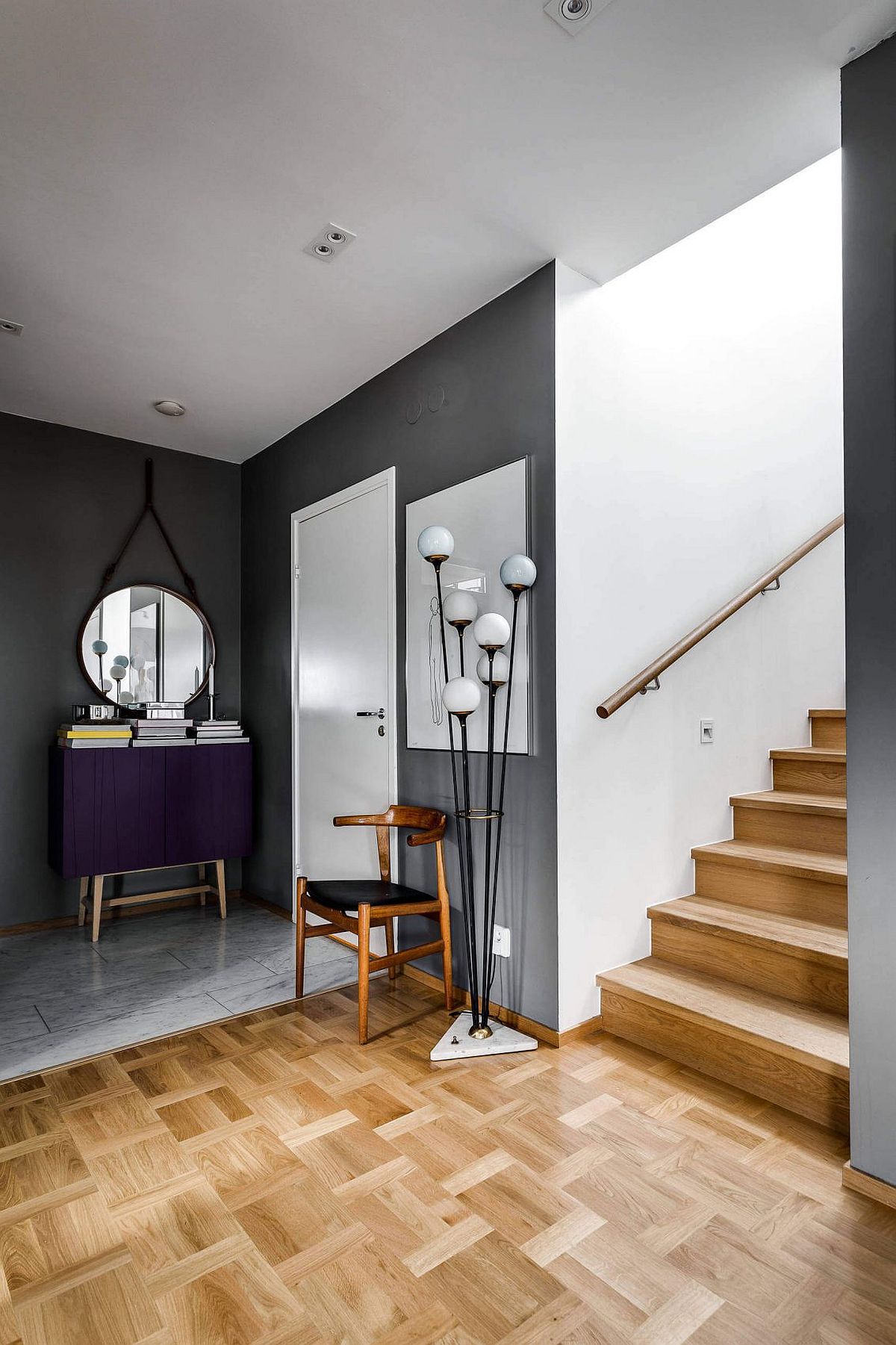 RELATED: Small Attic Apartment in Stockholm turns to Light-Filled Scandinavian Style
A modern fireplace visually delineates the living area from the L-shaped kitchen with its dark wooden shelves and marble countertop. Despite utilizing the available space to the hilt, the apartment does not really give the impression of a home trying too hard to maximize room. This feeling of serenity continues in the gray bedroom, where it is just the bedding that brings color and contrast. Urbane and relaxing, the apartment represents Stockholm's unique charm to perfection.