The last couple of decades have seen a distinct shift from polished and stereotypical manmade finishes in the home to surfaces with a whole lot more character and plenty of visual contrast. This has led to a revival of sorts in styles such as industrial, farmhouse and rustic with homeowners preferring interior that offer a distinct personality and blend the old with the new. This is just what you get with the gorgeous Downtown Charleston Master Bedroom that features fabulous exposed brick walls, wooden floors, ingenious lighting and décor that has a certain antique appeal about it. Designed JLV Creative, it is a bedroom that is a must see for those who love modern-industrial style!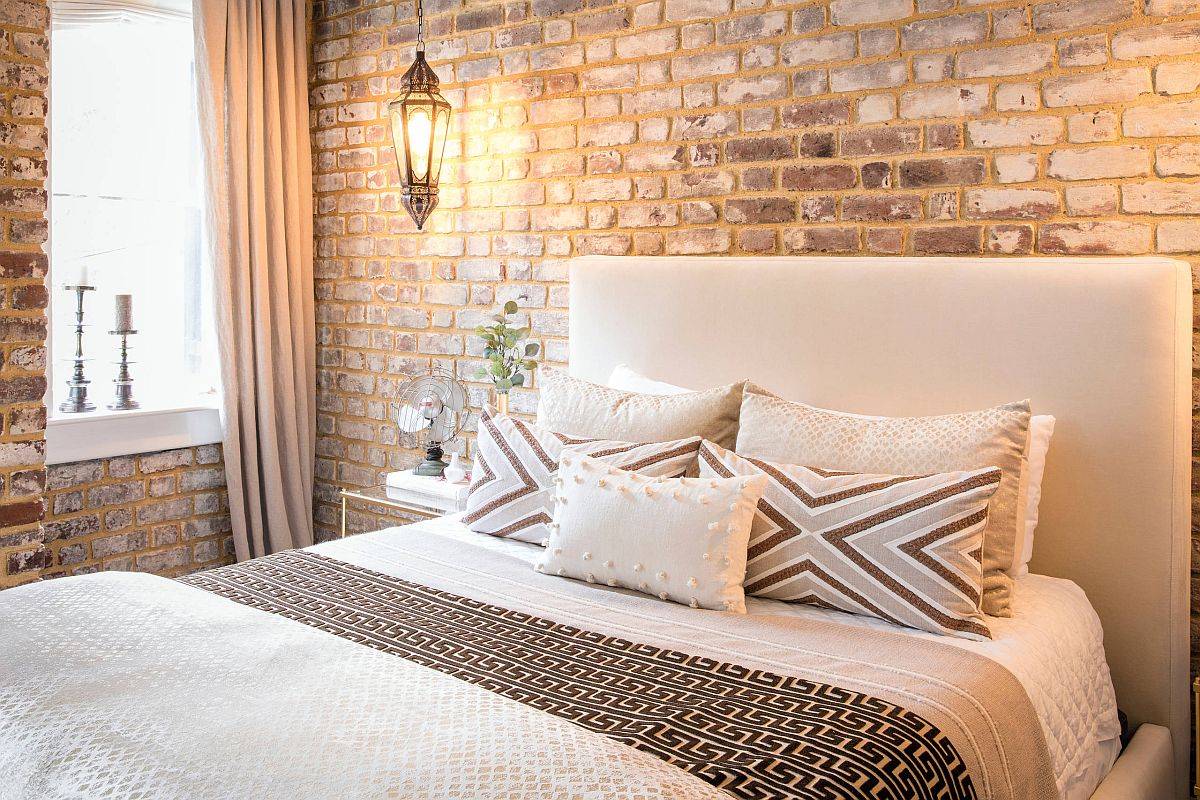 The central focus of the bedroom is a dashing and comfortable bed (as it should be) with a tufted headboard and accent pillows that add just a touch of pattern to the otherwise neutral central piece. On both sides of the bed are two lovely industrial style pendant lights that illuminate the space while a slim metallic side table in gold brings dazzle and modernity to the bedroom. The custom raw wood table on side and the classic drawer on the other usher in an eclectic mix of styles while two large windows fill the room with plenty of natural light.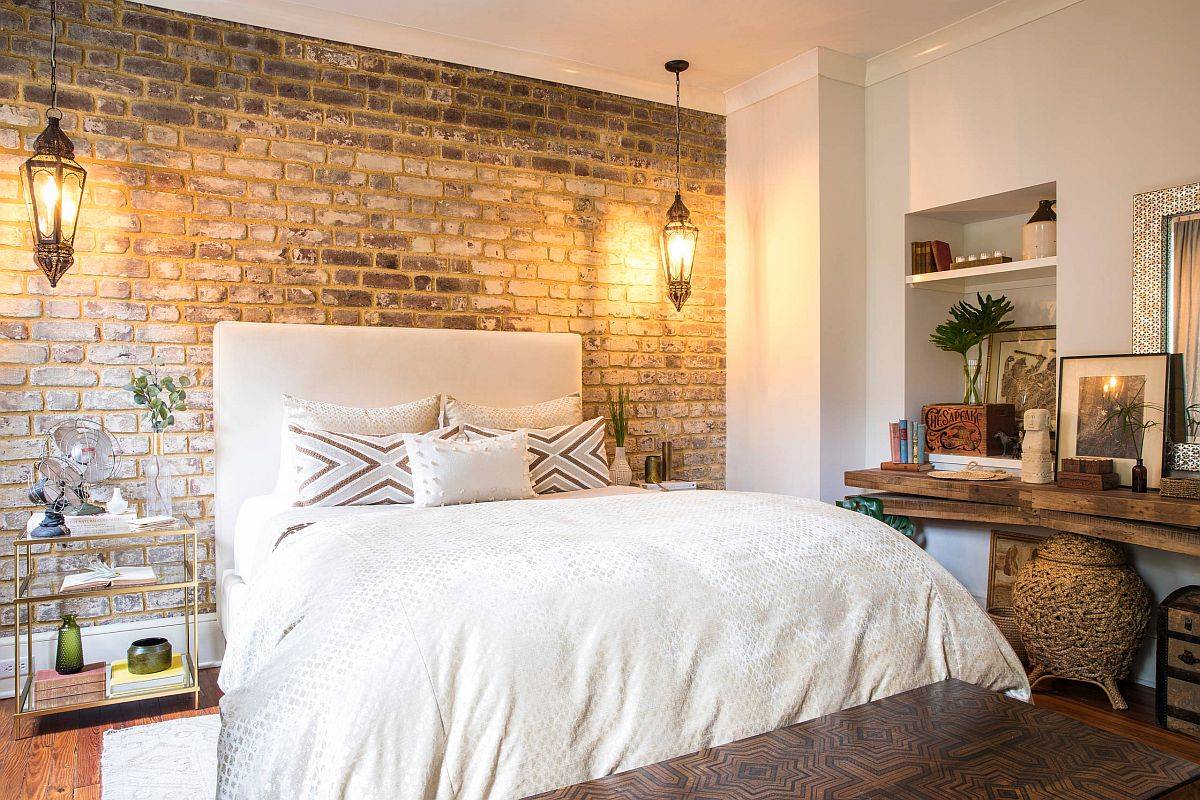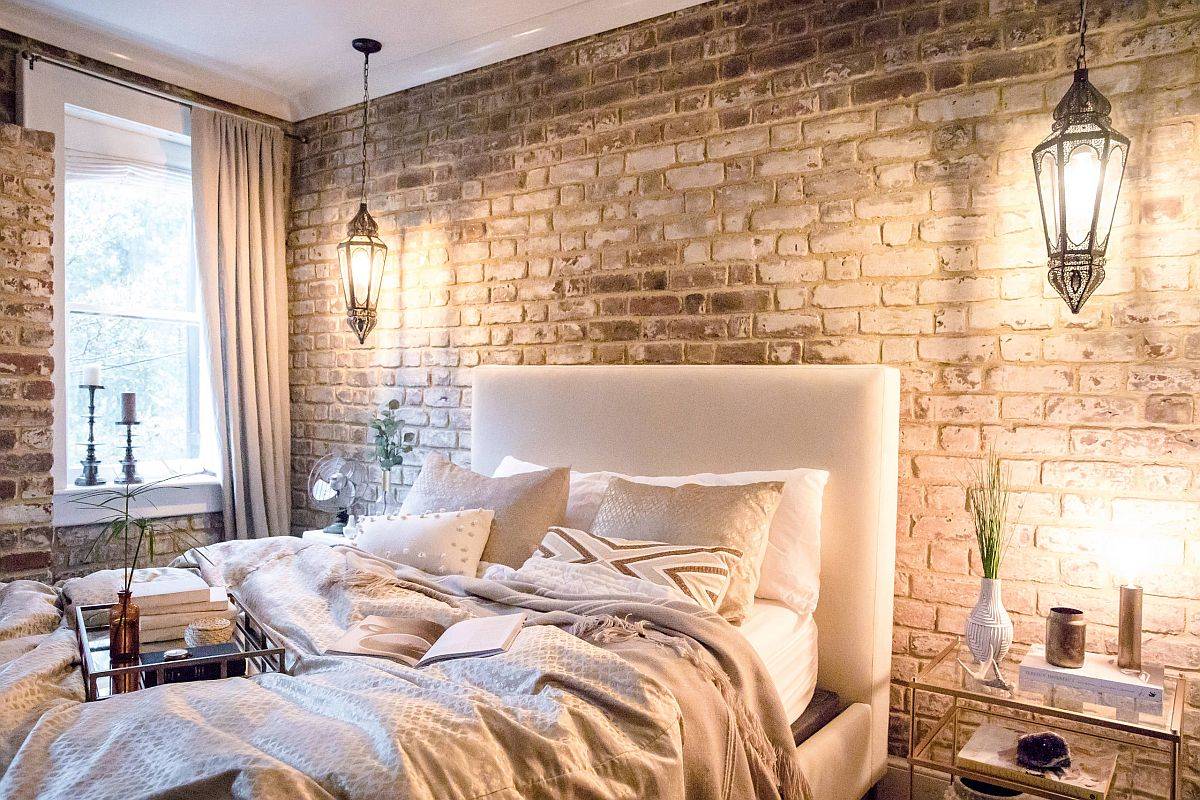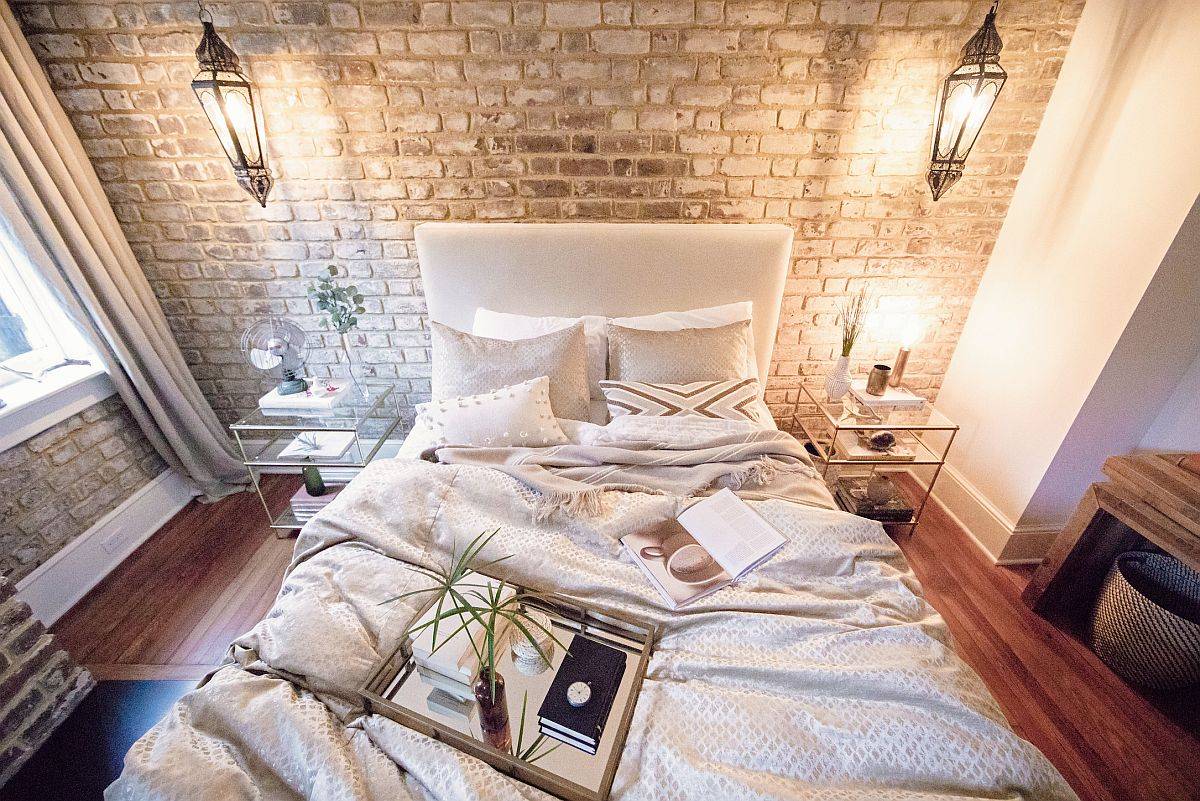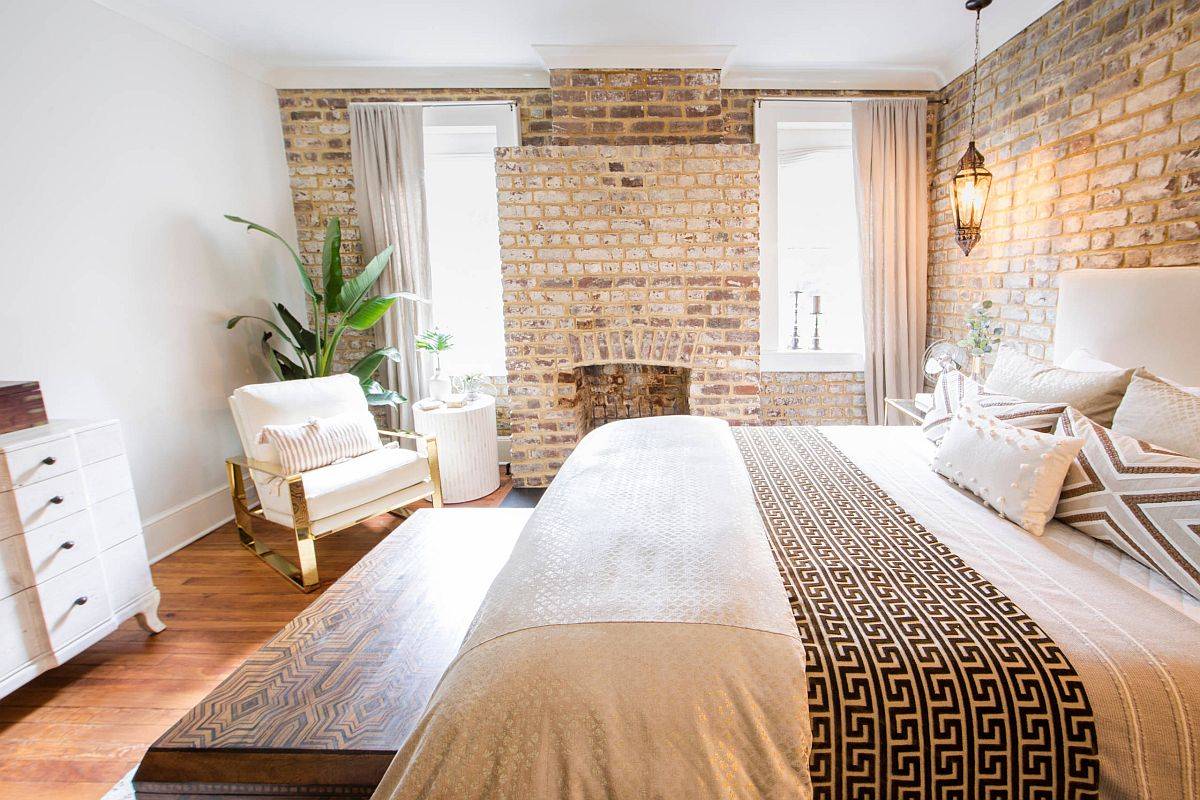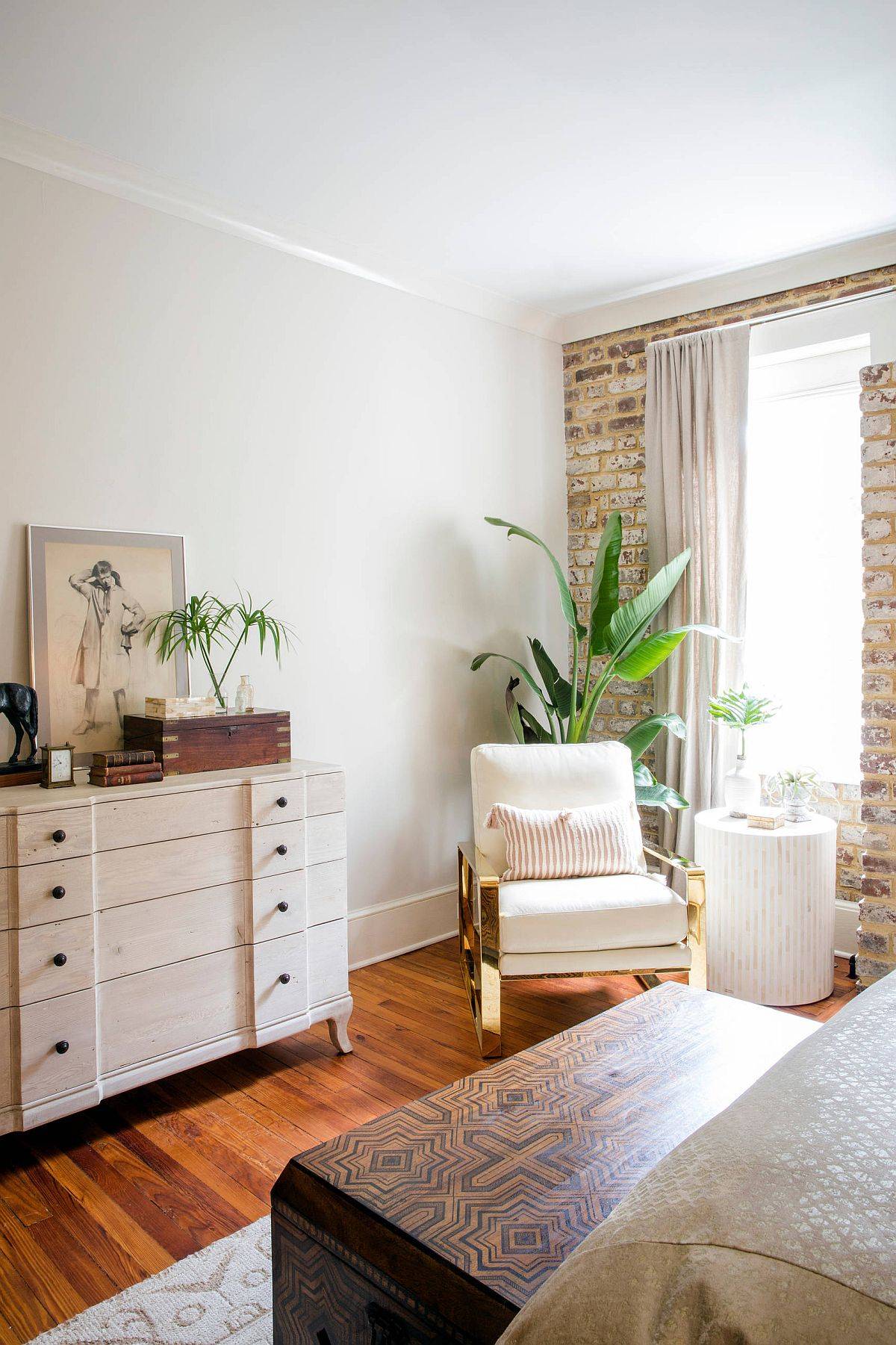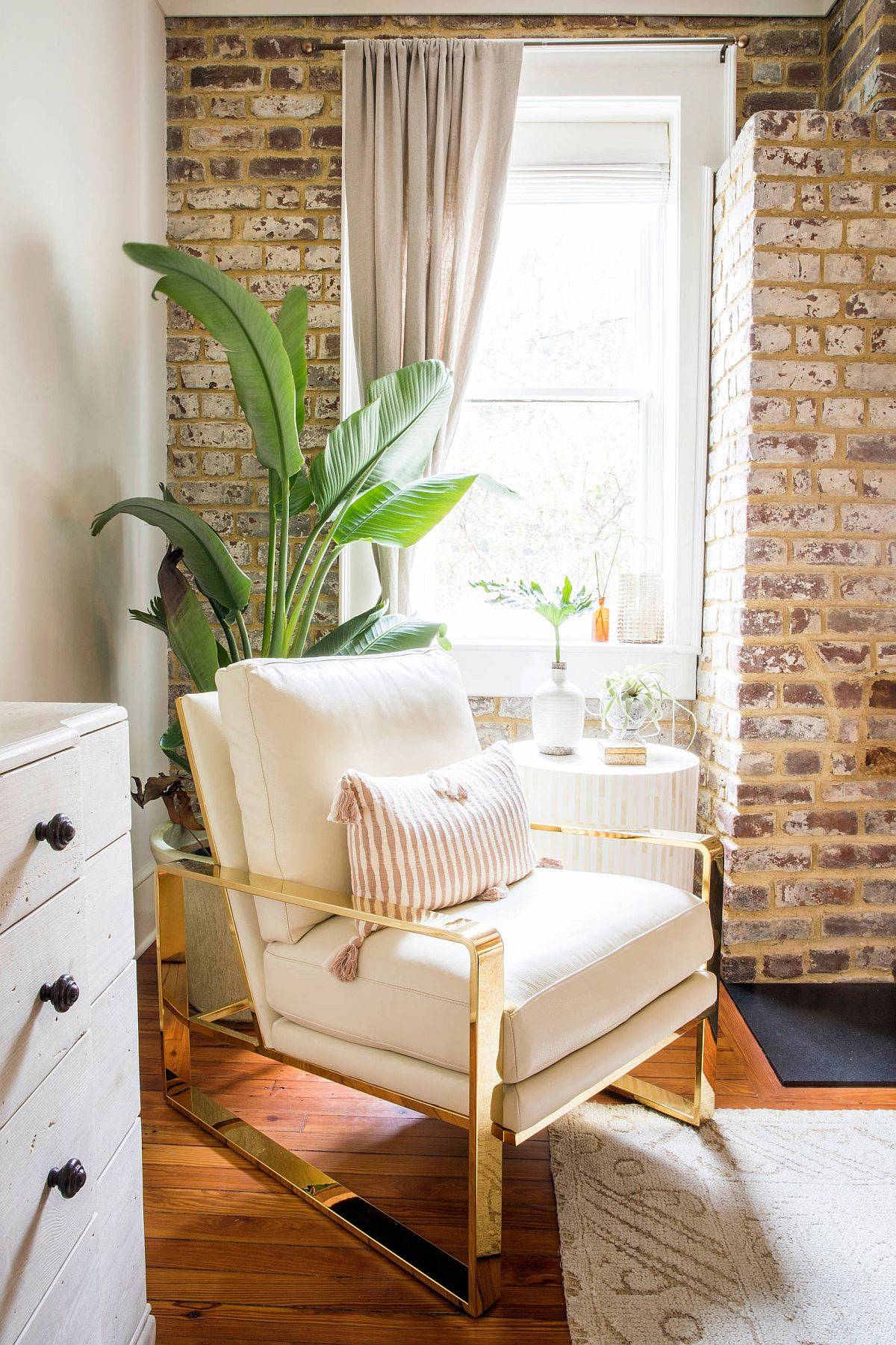 With a lovely fireplace between the two large windows, there is another focal point in the room that is both cozy and timeless. A plush chair in white in the corner and an indoor plant complete this exquisite bedroom that leaves you captivated.