Surrounded by mountains and nestled in one of greenest belts of Brazil, Belo Horizonte is a city that combines the native beauty of the land with urban affluence and modern style. Reflecting this unique blend to absolute perfection is the gorgeous Top House – a two-and-a-half-decade-old penthouse that has acquired a new lease on life thanks to Celeno Ivanovo. The first floor is where the new family area sits with its rejigged floor plan that provides more space for the living area, moves the powder room away from the kitchen and gives the interior a more open and spacious appeal.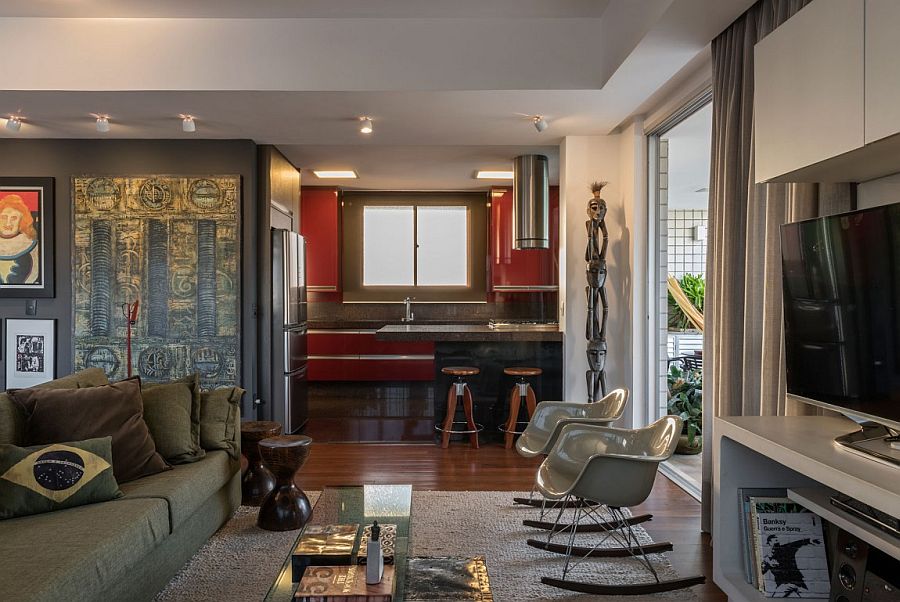 Vintage and unique décor pieces from the 50s are combined with sculptural decorative pieces and colorful artwork that comes from the region. There is a very strong 'Brazilian flavor' inside the house, and each of the individual elements has been carefully chosen to accentuate the overall ambiance. The use of large glass windows and doors connects the interior with the view outside, even as a revamped balcony on the top level and a private hangout along with a rooftop pool considerably bring down the effect of the searing tropical heat.
Existing original hardwood floors in Ipê were restored with care, while the presence of lush green vegetation gives the penthouse a soothing, natural ambiance. Ingenious details, bespoke furniture and an exceptional alchemy of contrasting elements creates a truly one-of-a-kind atmosphere inside this home. [Photography: : Daniel Mansur]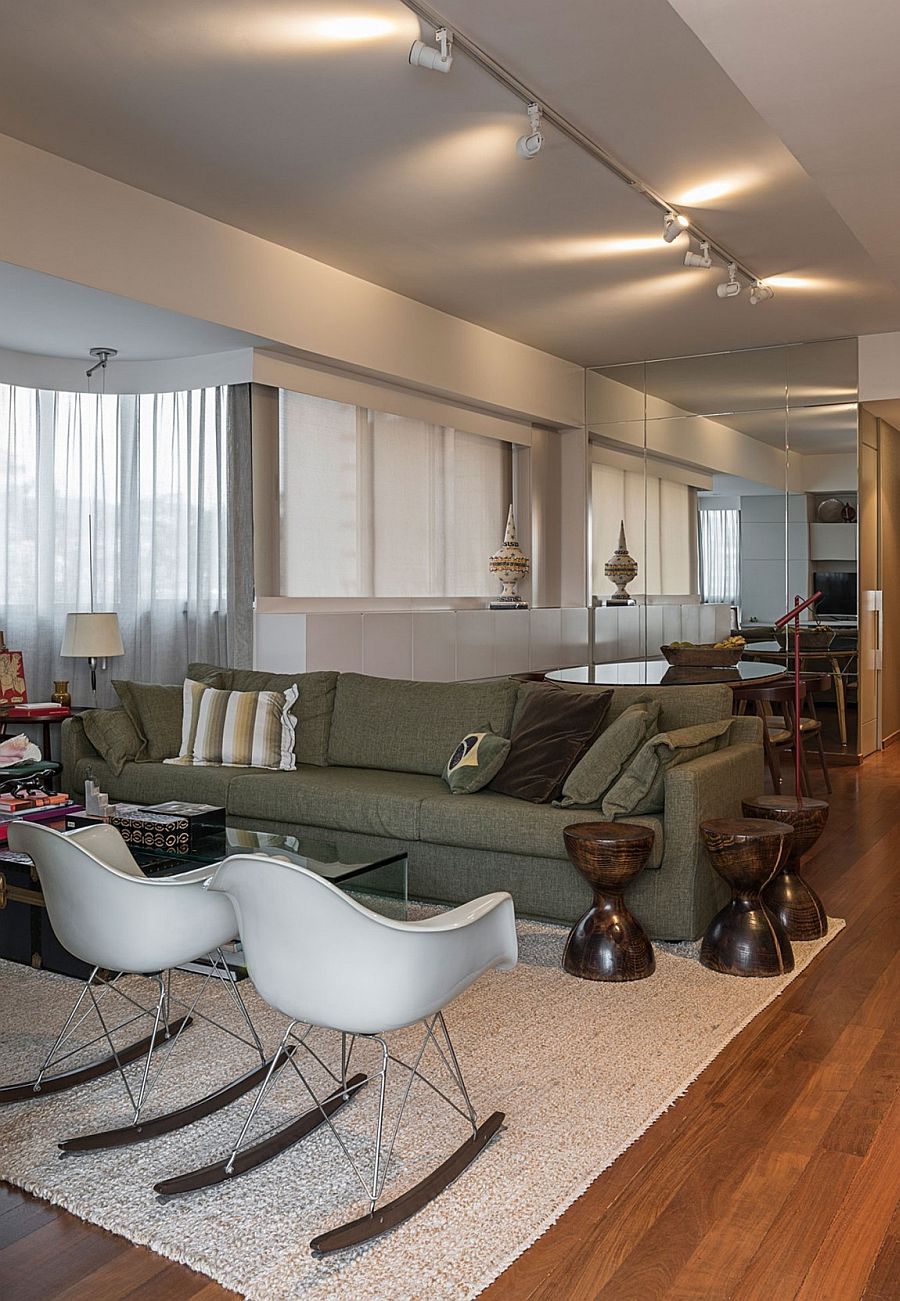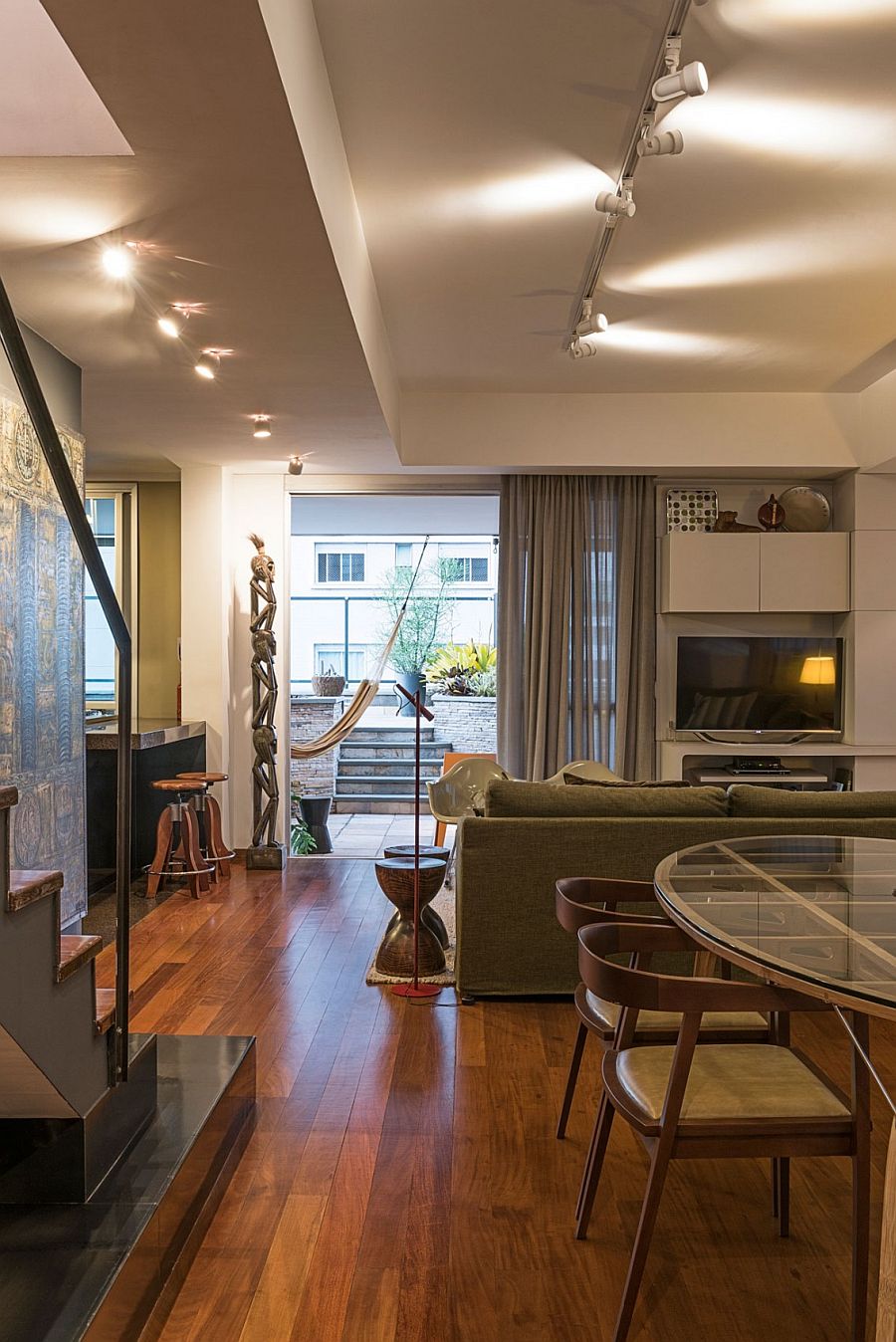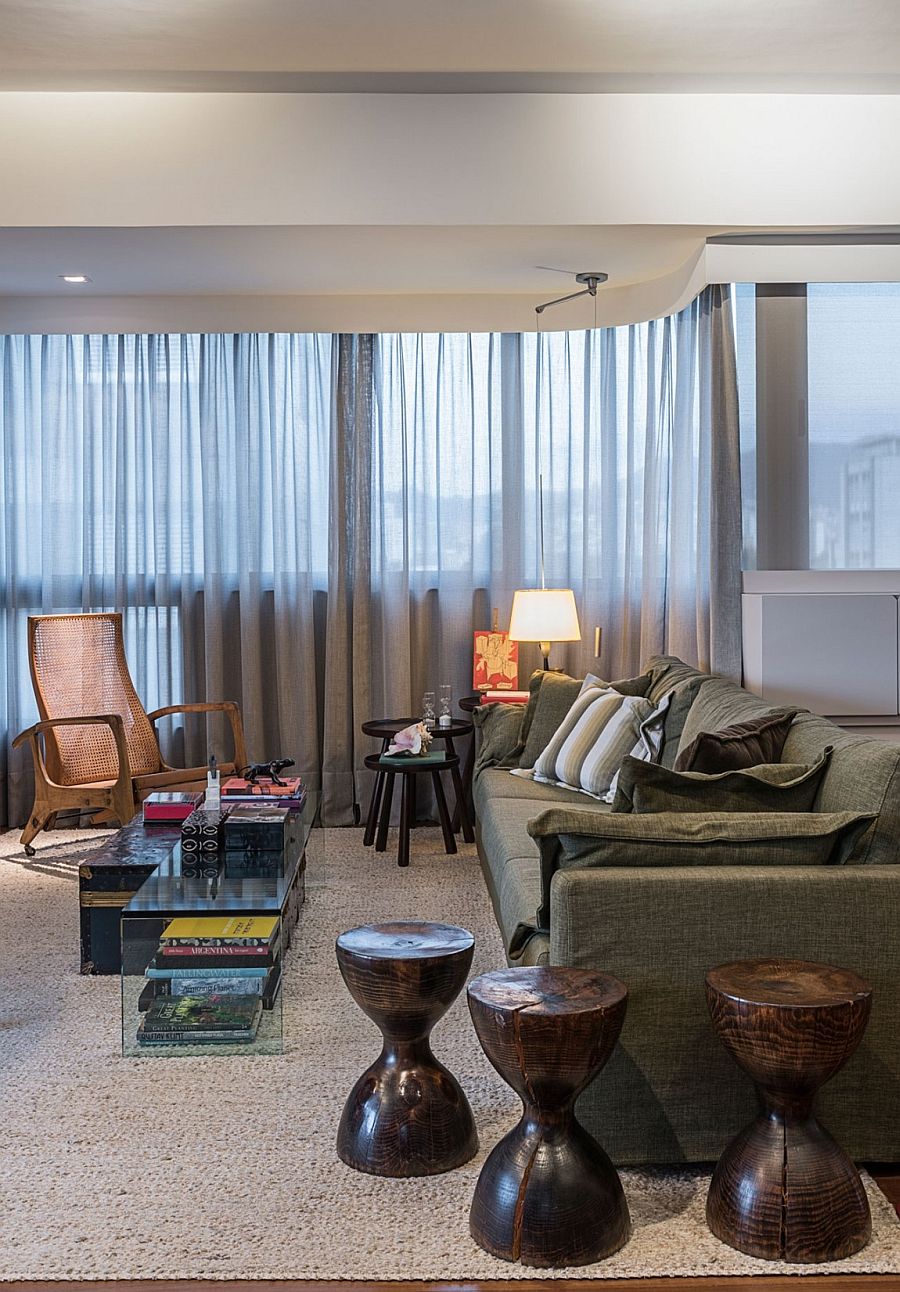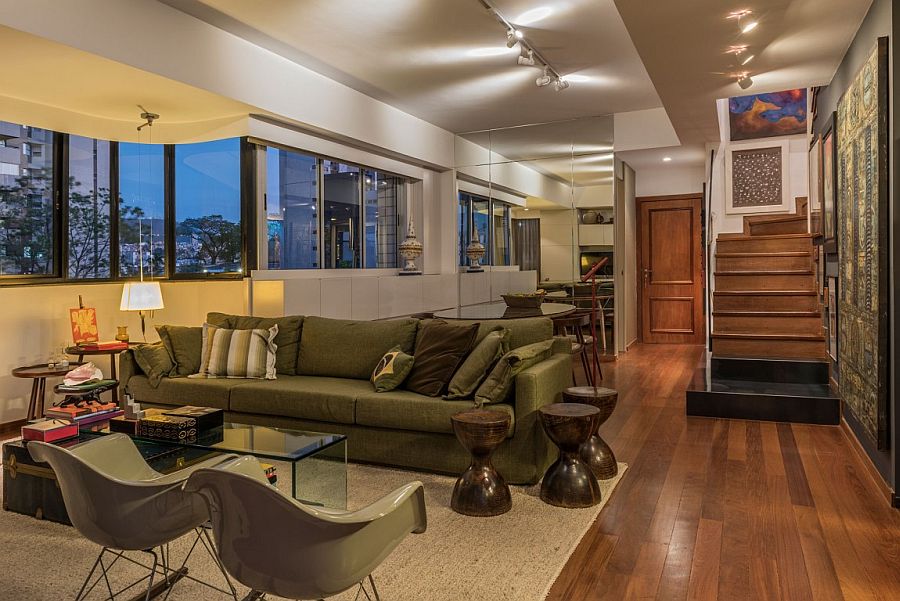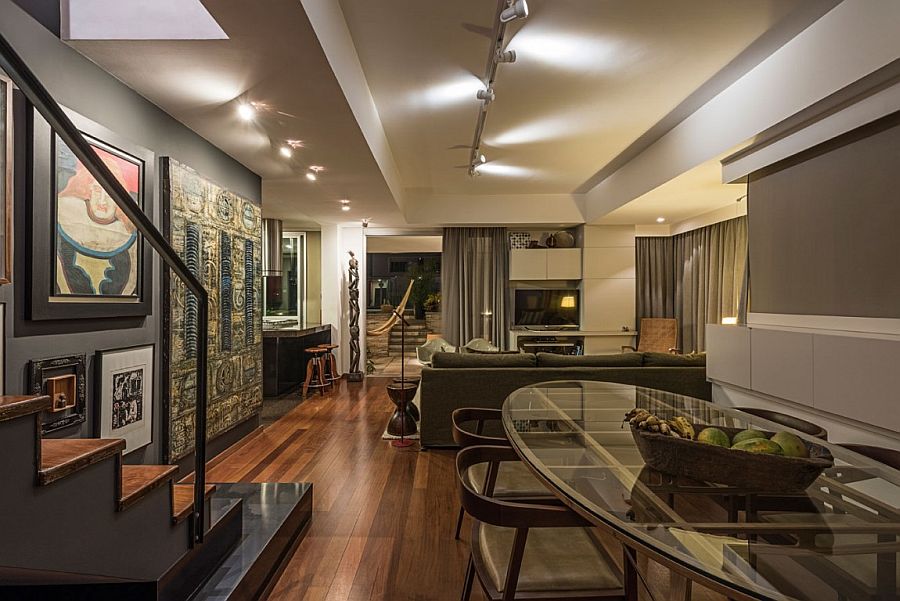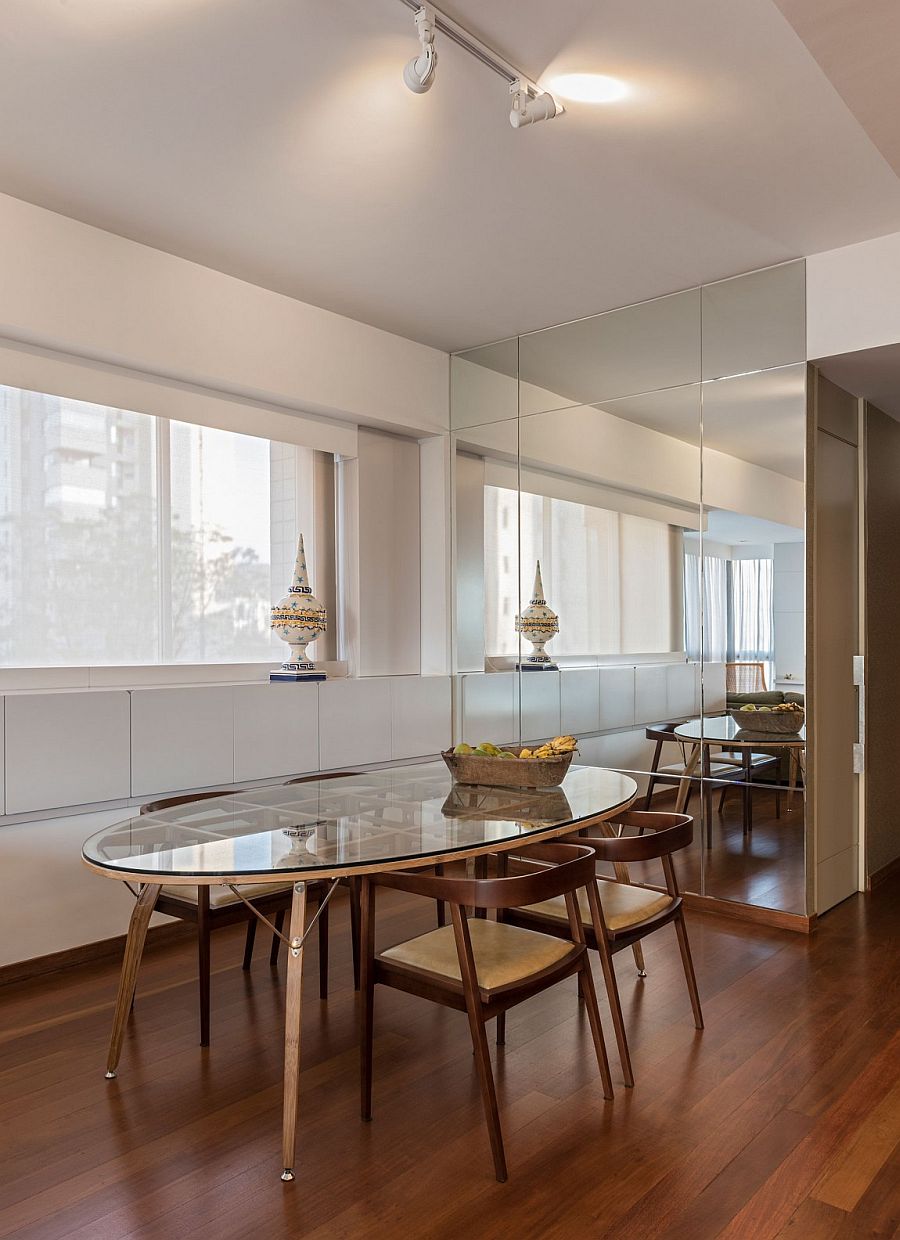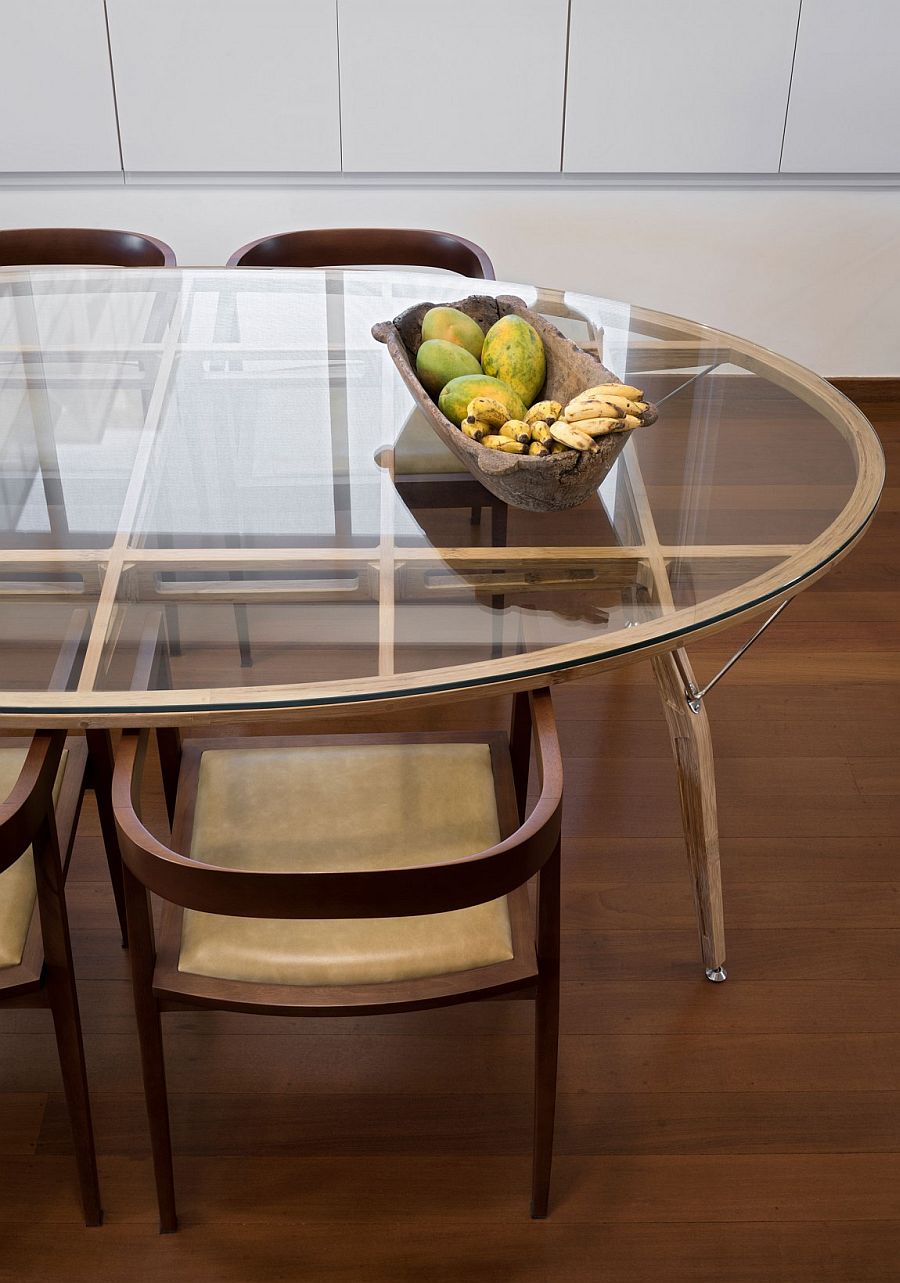 The dining table is made of bamboo, a renewable material par excellence, by designer Paulo Roberto Ceschin, and was inspired by the 14Bis plane, created by Santos Dumont, who was Brazilian and one of the first men to ever fly in the early twentieth century. It's so light that, without the glass, one can raise it with the fingertips of one sole hand.