Modern renovations often bring forth the most interesting features in home design that otherwise would simply never become the focal point of an architectural conversation. Turning an old ground floor flat in Olot, Spain, Arnau Vergés Tejero used a 'carpet of concrete' to link the various rooms of the Carpet House visually. Rearranging the space internally across two different levels, the new interior feels uncluttered, spacious and cheerful without trying too hard. An intermediate level between the lower level and the upper private floor was added to link both the levels even while maximizing space.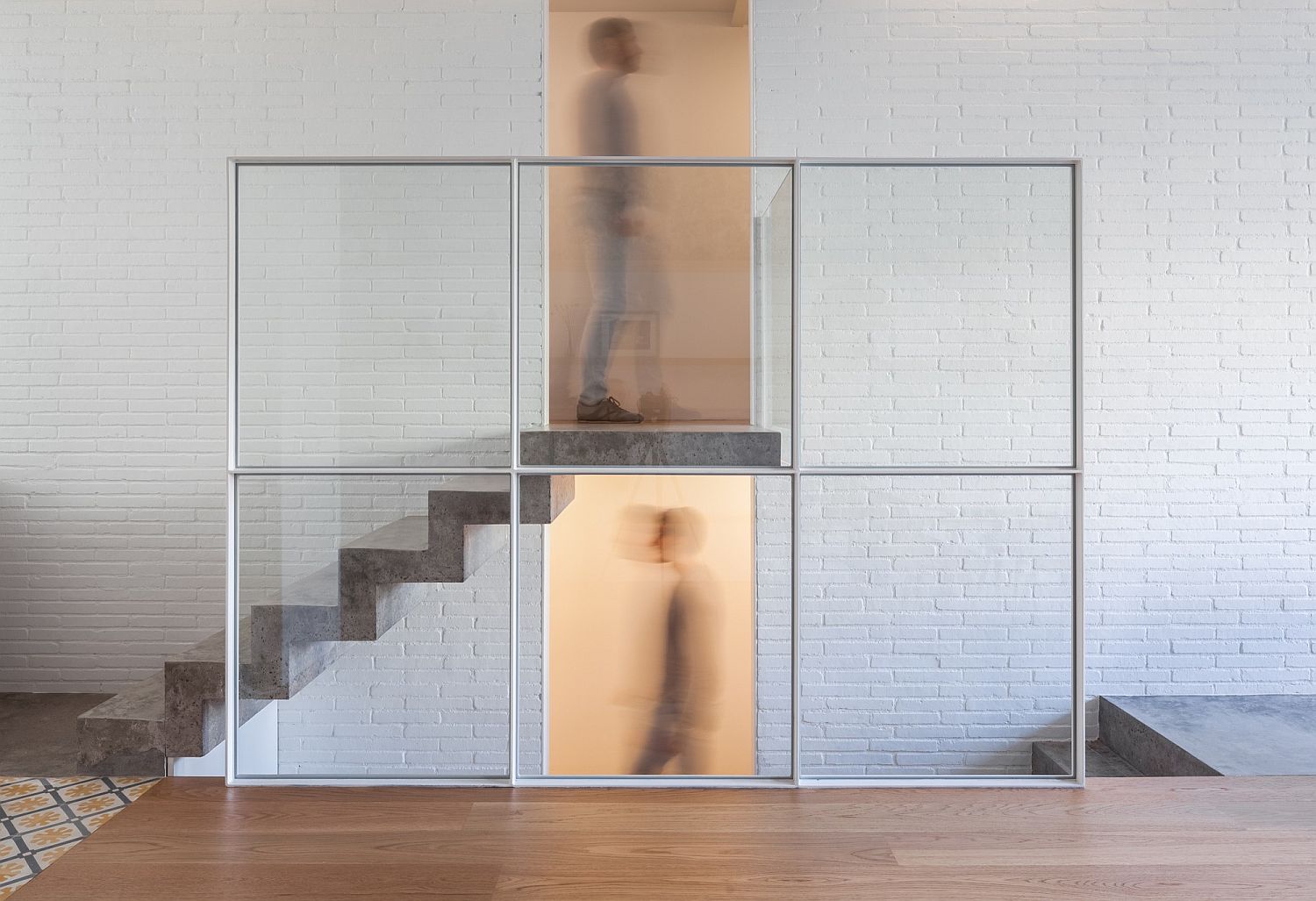 The stretch of concrete in the living area flows into the upper level kitchen and even makes its presence felt at the wooden deck and garden space. Colorful floor tiles bring excitement to the kitchen even as white and gray shape much of the backdrop. Smart lighting and a flood of natural light combine to provide even illumination even as the wooden floor in the dining room, living room and family area ushers in even more warmth. Natural stone wall sections and cozy niches put the final touches on this altered Spanish residence [Photography: Marc Torra]
RELATED: 1950s Mid-Century Modern Home Remodeled into a Smart, Contemporary Delight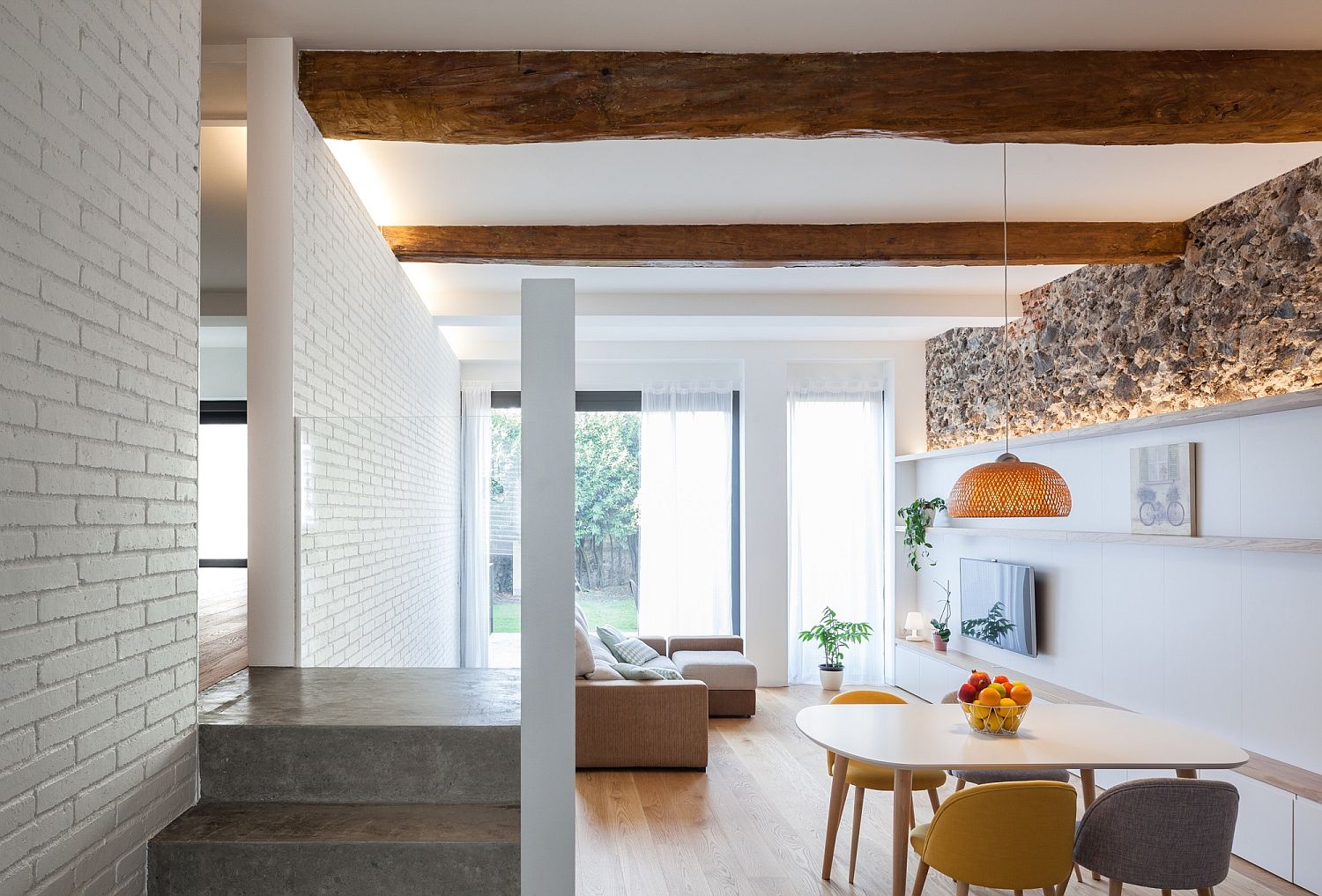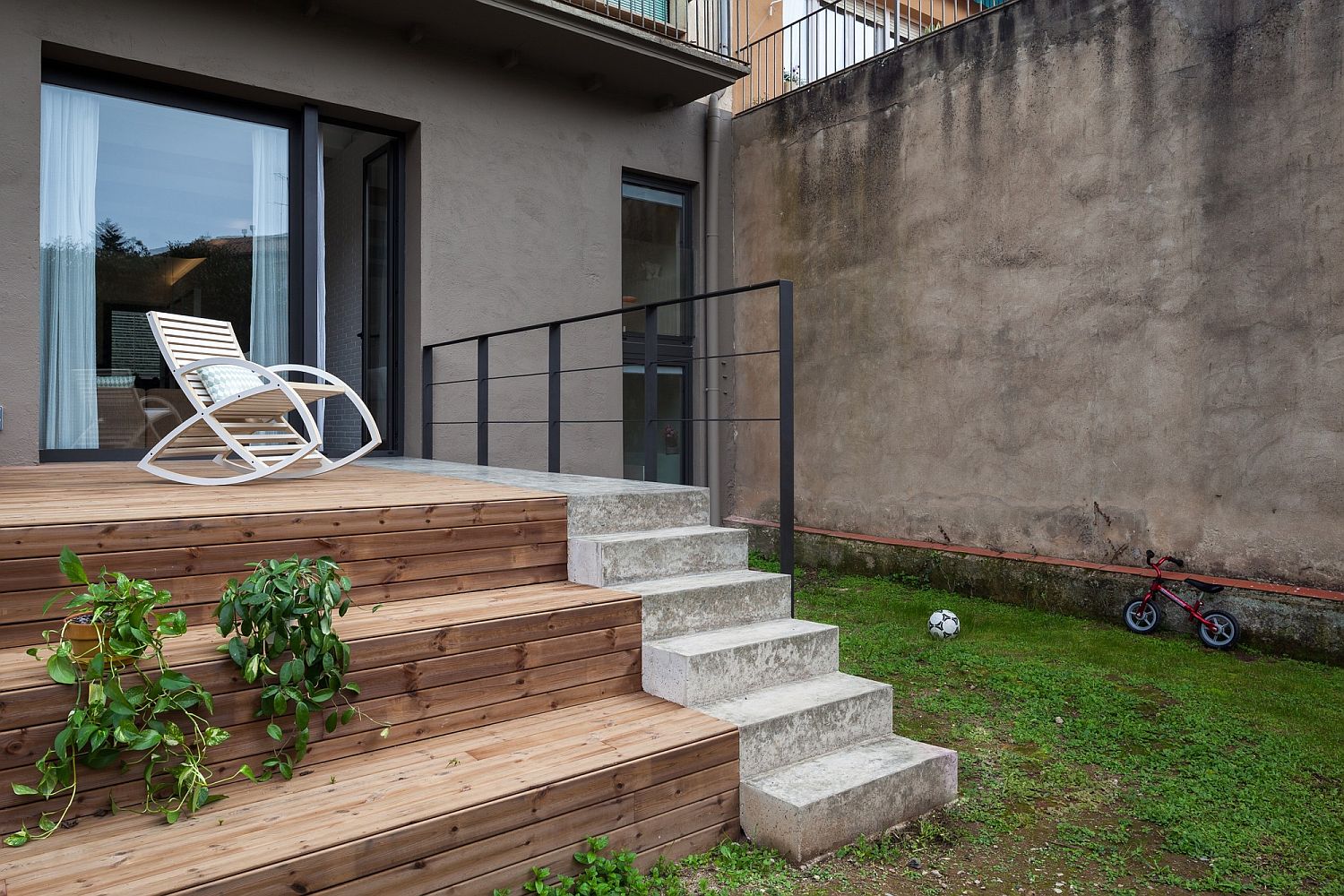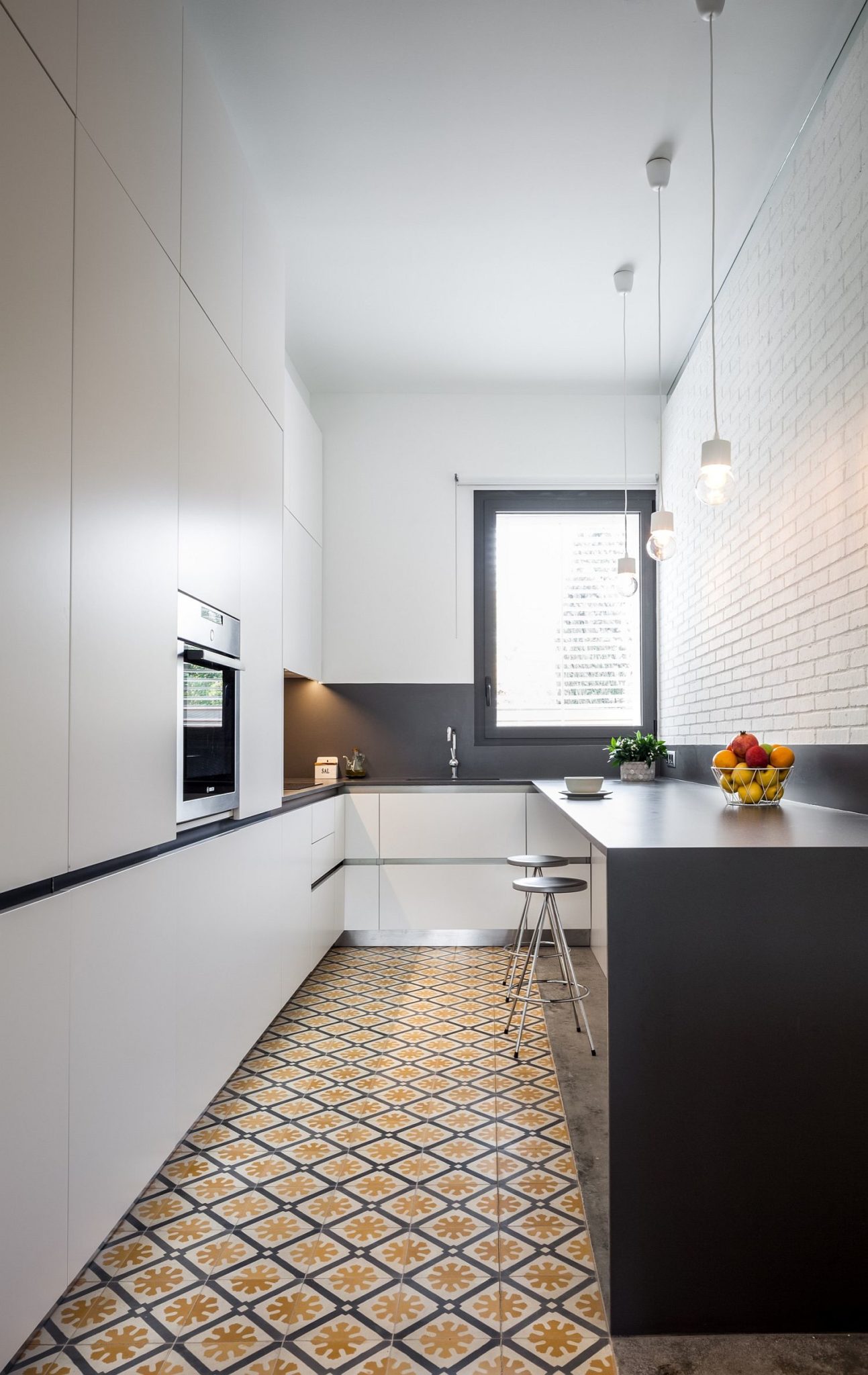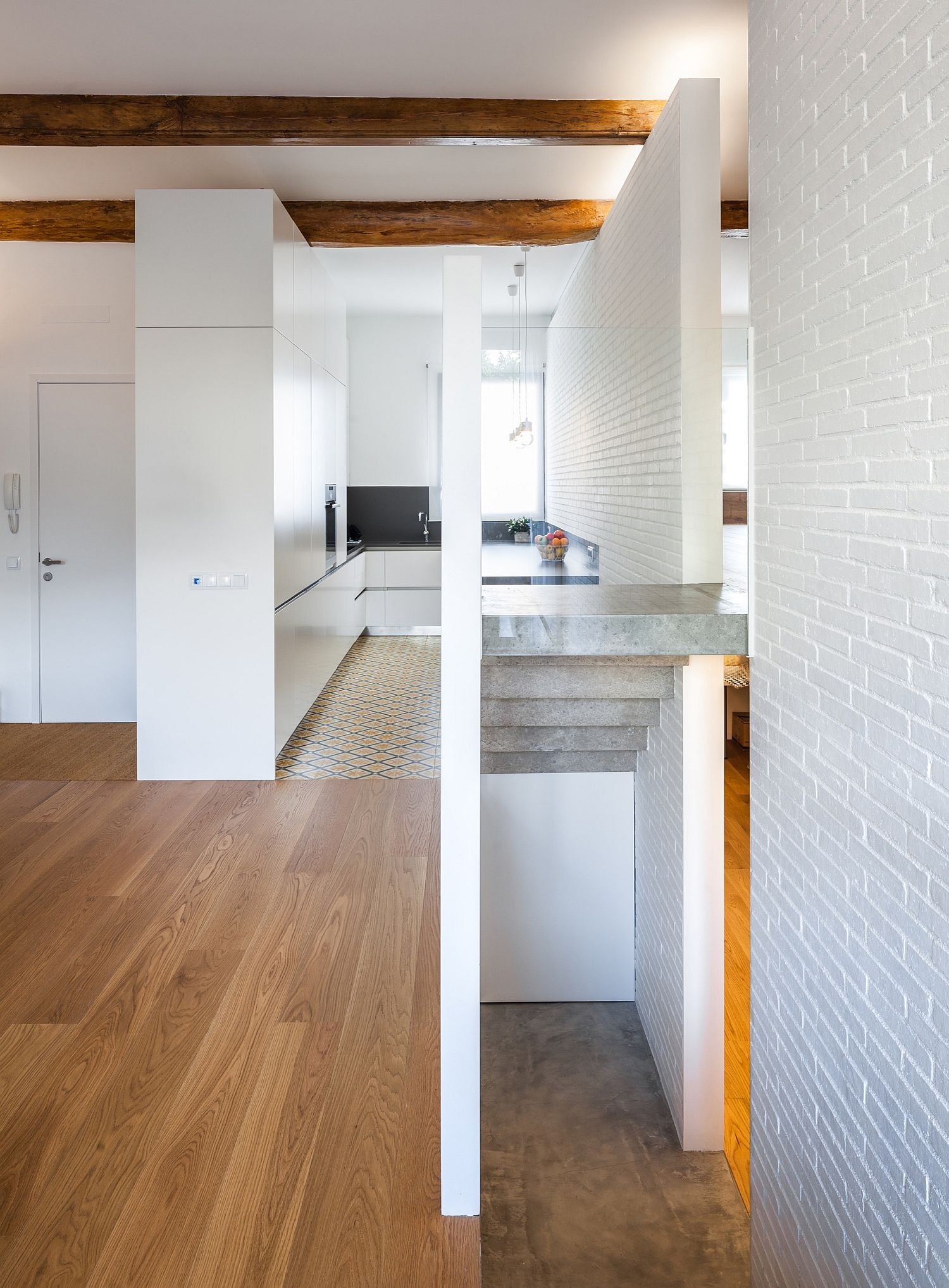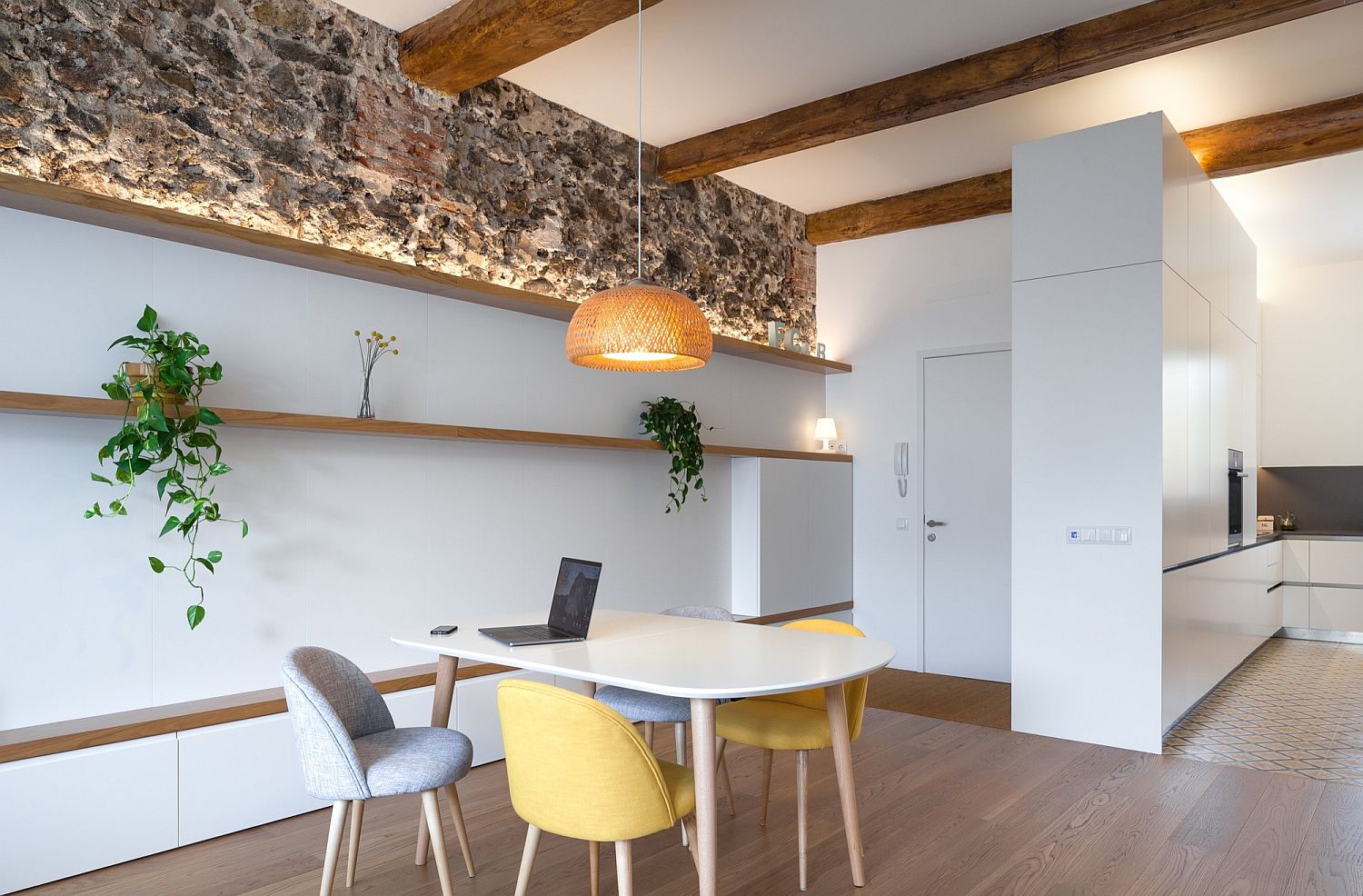 In order to connect the three levels that we obtained, we put a concrete carpet touching the cut that we stretch in order to link all the spaces in the house: from the kitchen to the garden passing by the lower level of rooms and the dining-room. And to access the upper level that we have built, we lift the carpet.
RELATED: Gorgeous Glass House Connects With Its Surroundings Creating a Visual Spectacle