A penthouse set in an urban landscape is often all about the mesmerizing views that it offers. It might not provide a window into a scenic landscape filled with lakes, meadows and mountains or take you to a world on the edge of an ocean, but the bright city lights and ever-changing sights and sounds of the urban jungle still leave you enthralled. The Netanya Penthouse 3.0 is one such exquisite penthouse apartment that not only brings the Netanya coastline and the city skyline indoors, but also captivates with its wonderfully open living area.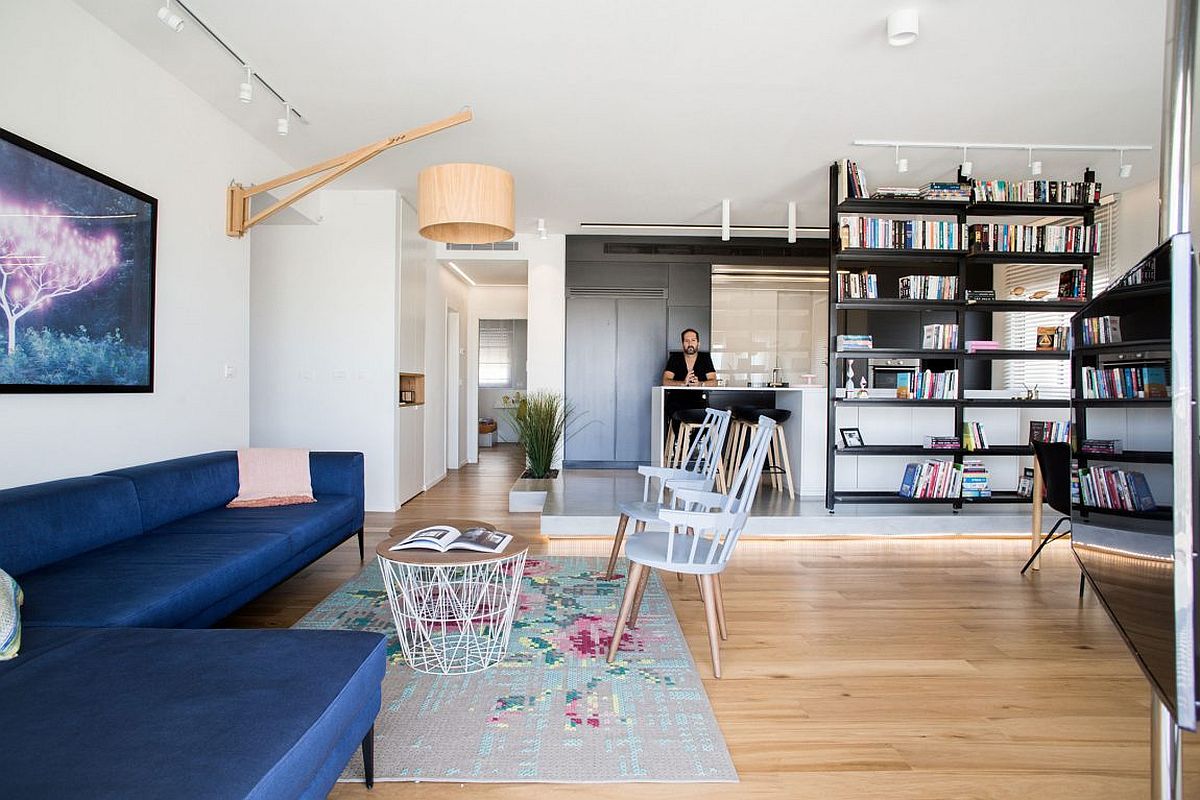 RELATED: Modern Penthouse Apartment Showcases Smart Usage Of Space
Designed by Dori Interior Design, the penthouse moves away from the conventional method of separating individual spaces in a home and opts for a more cheerful, open look. It is a dark, two-sided bookshelf that separates the dining and serving zone from the kitchen, which sits on an elevated platform. This cool platform also acts as a visual border between the large living space and the kitchen, even as sliding glass doors and drapes connect the interior with the vast balconies outside.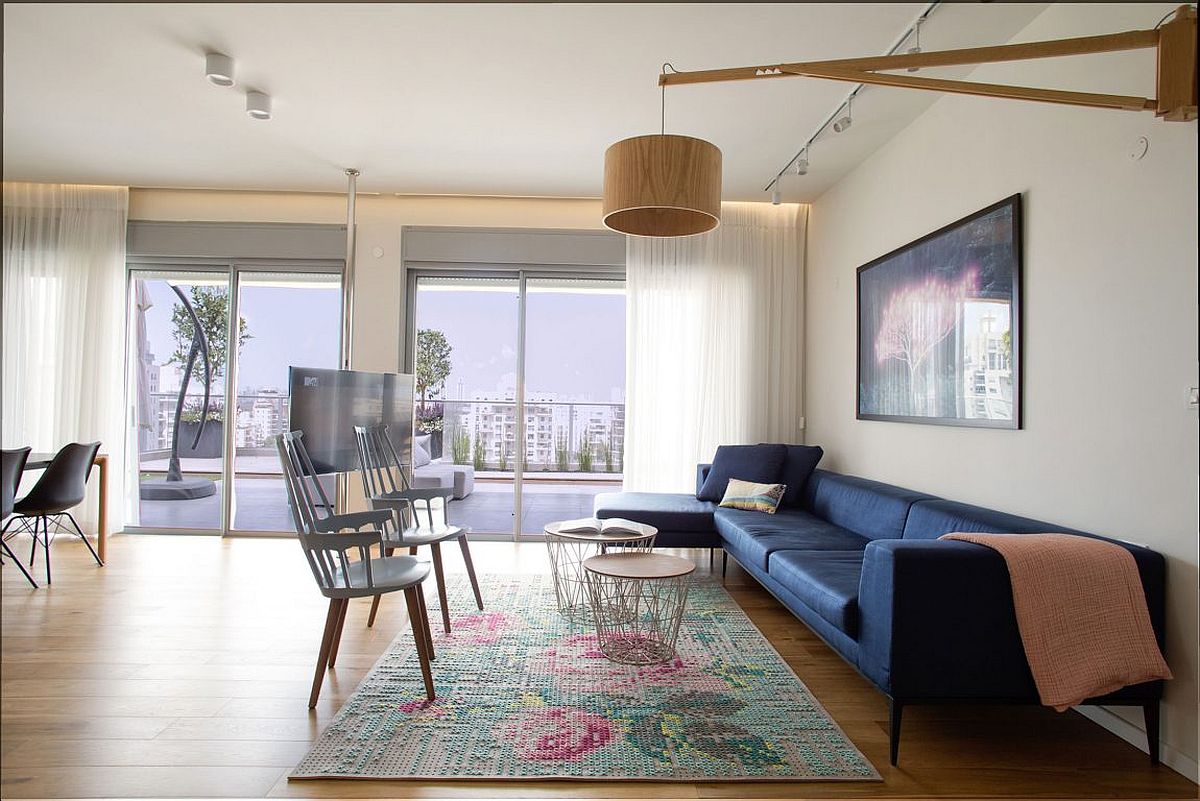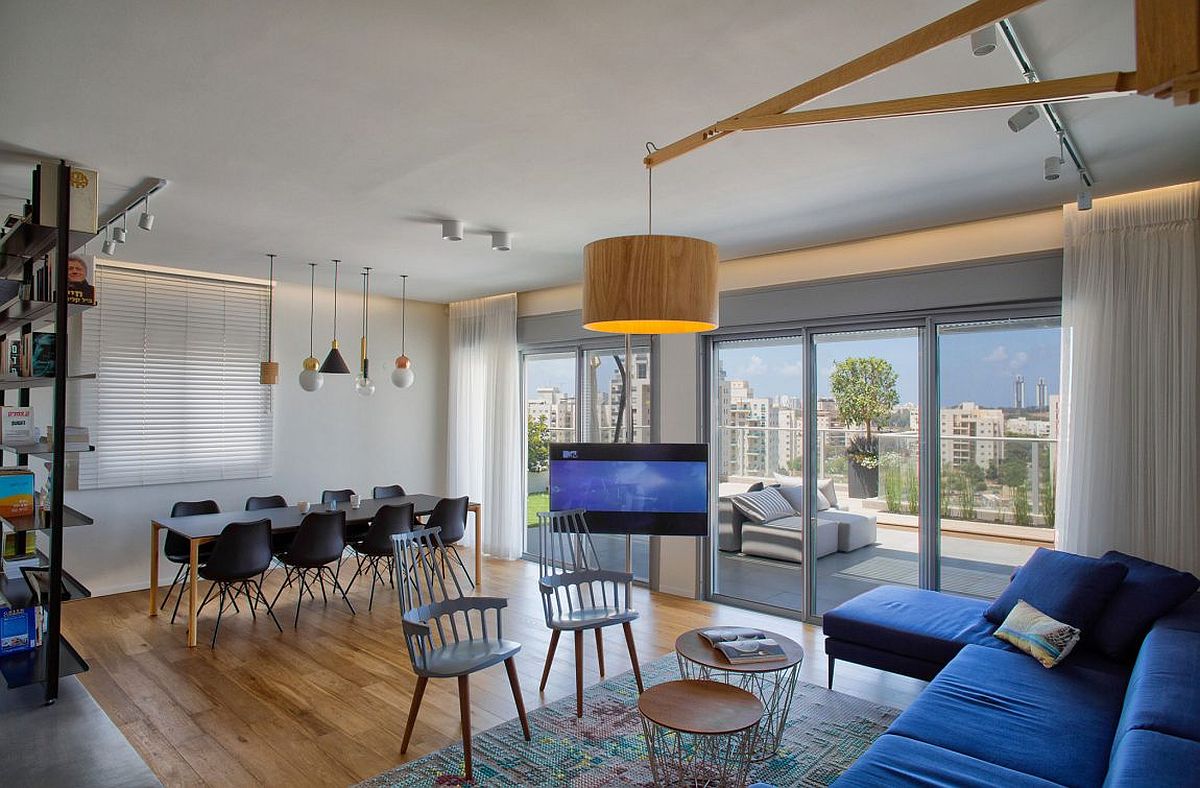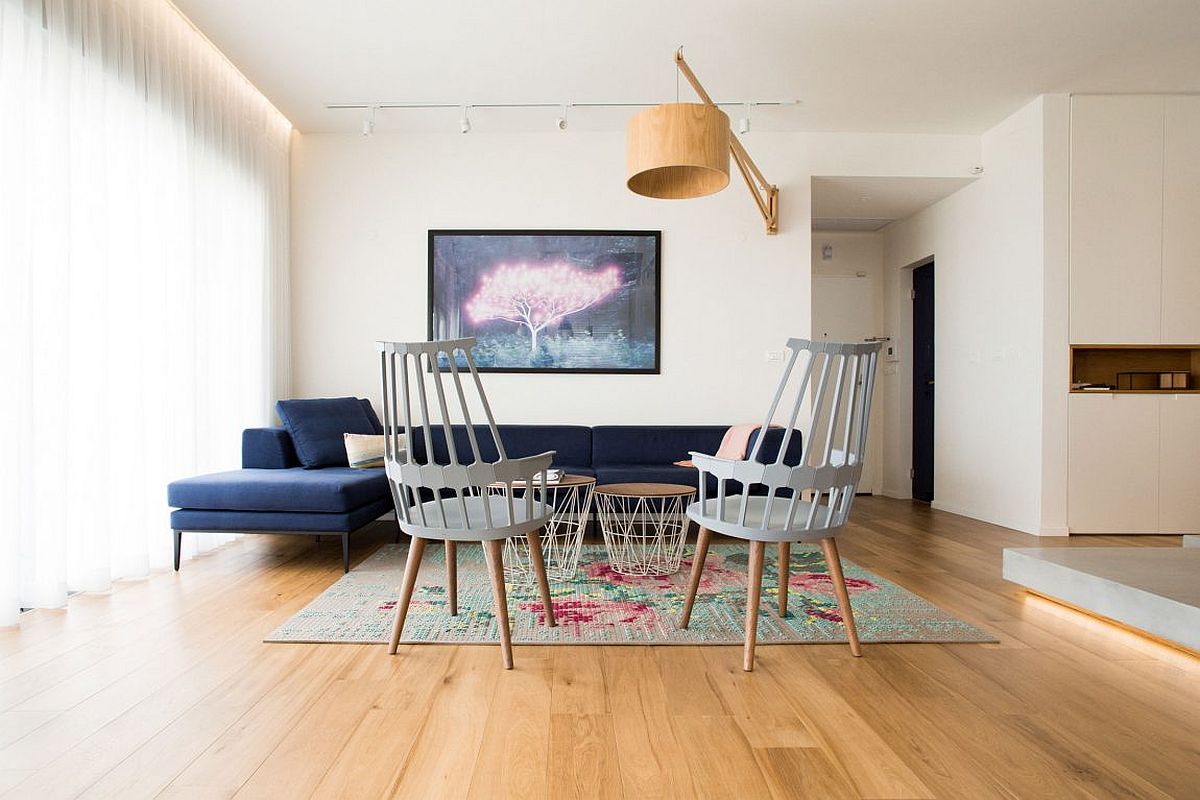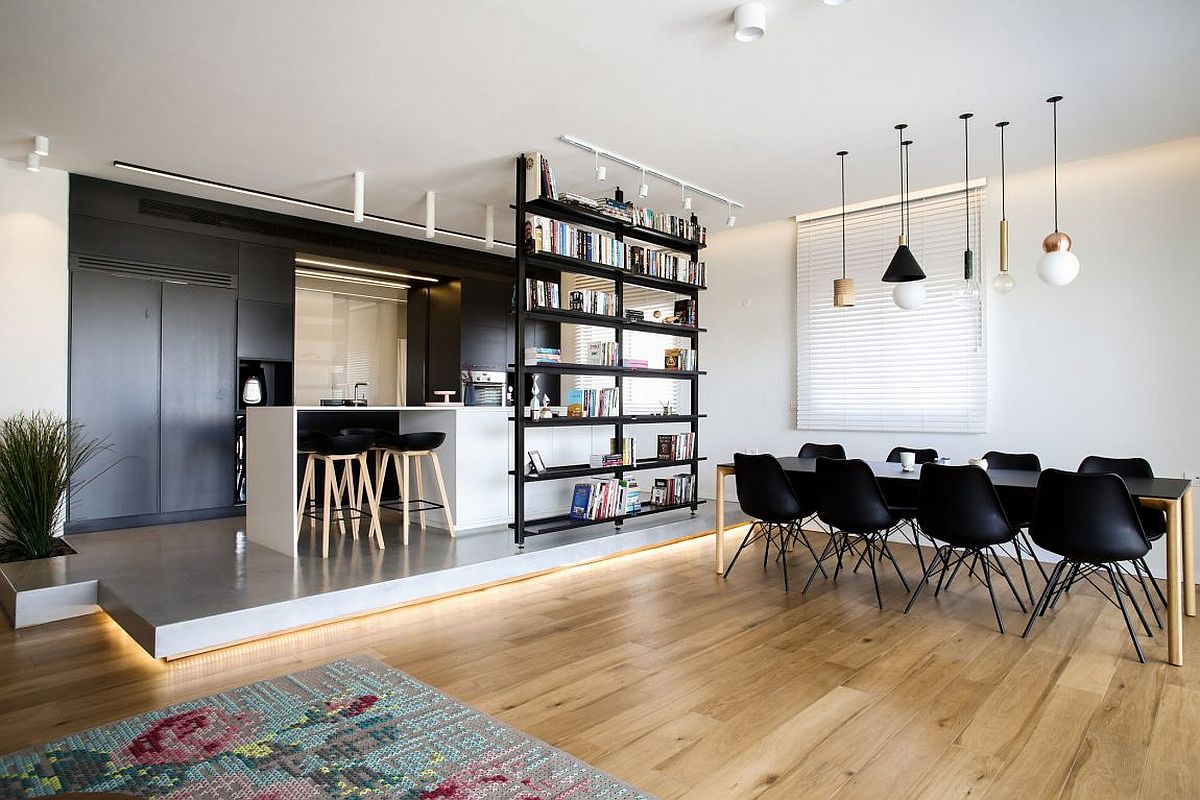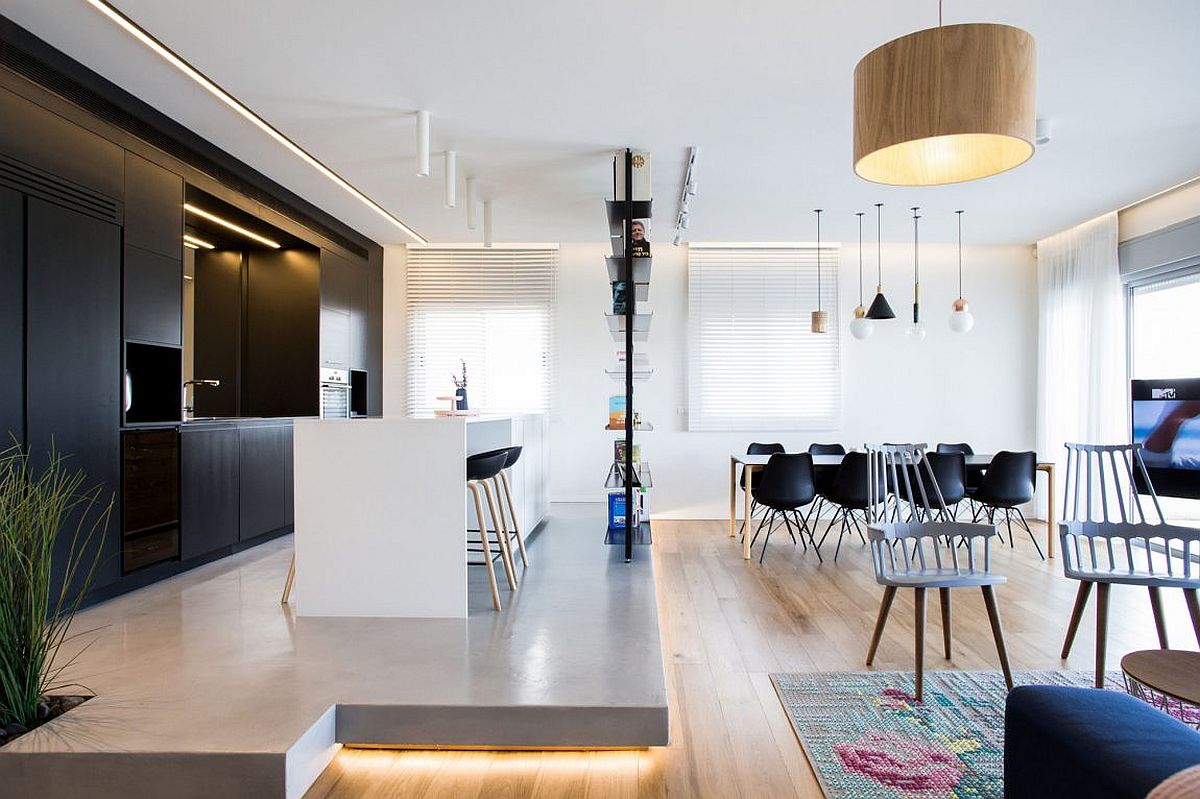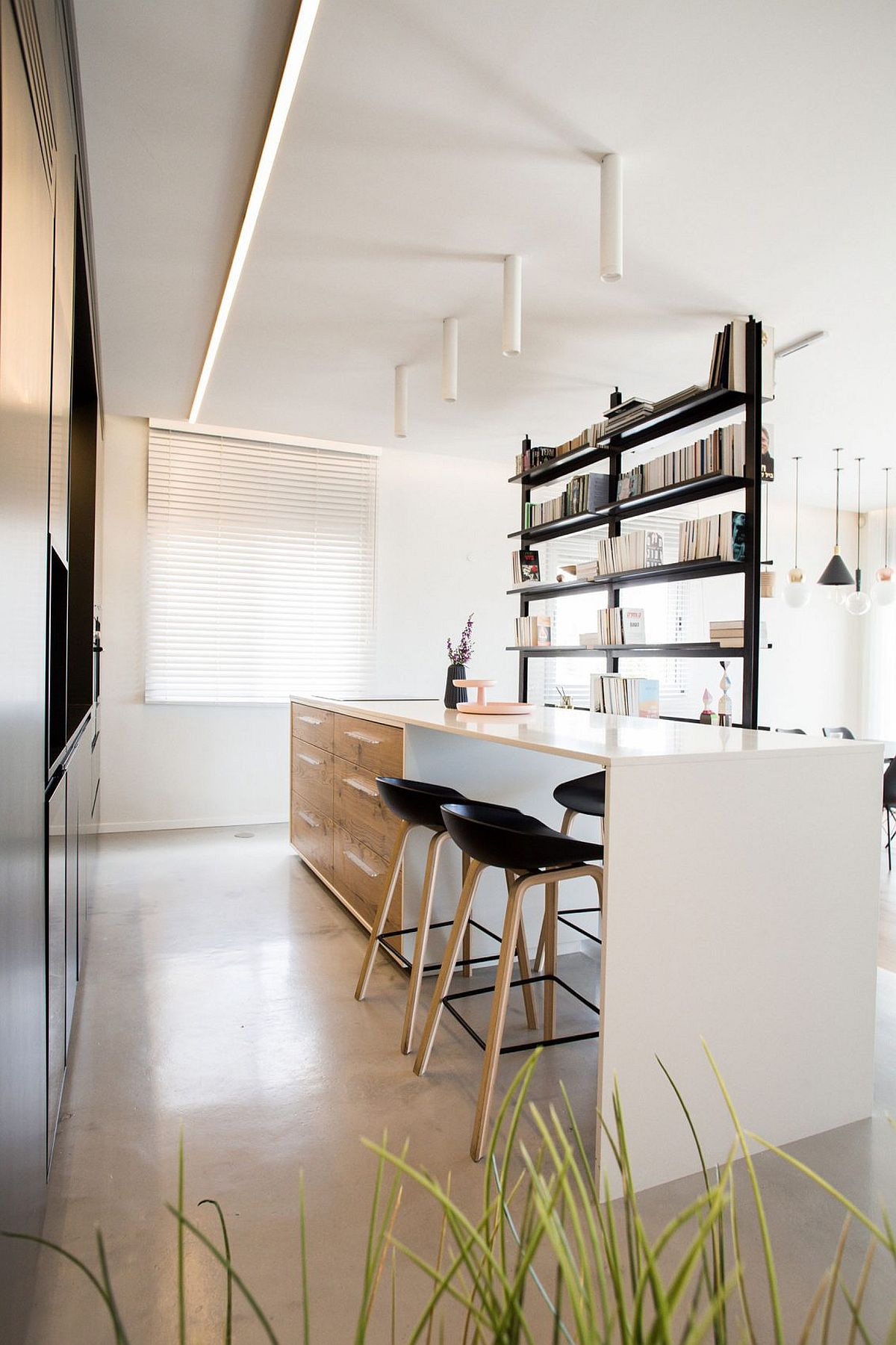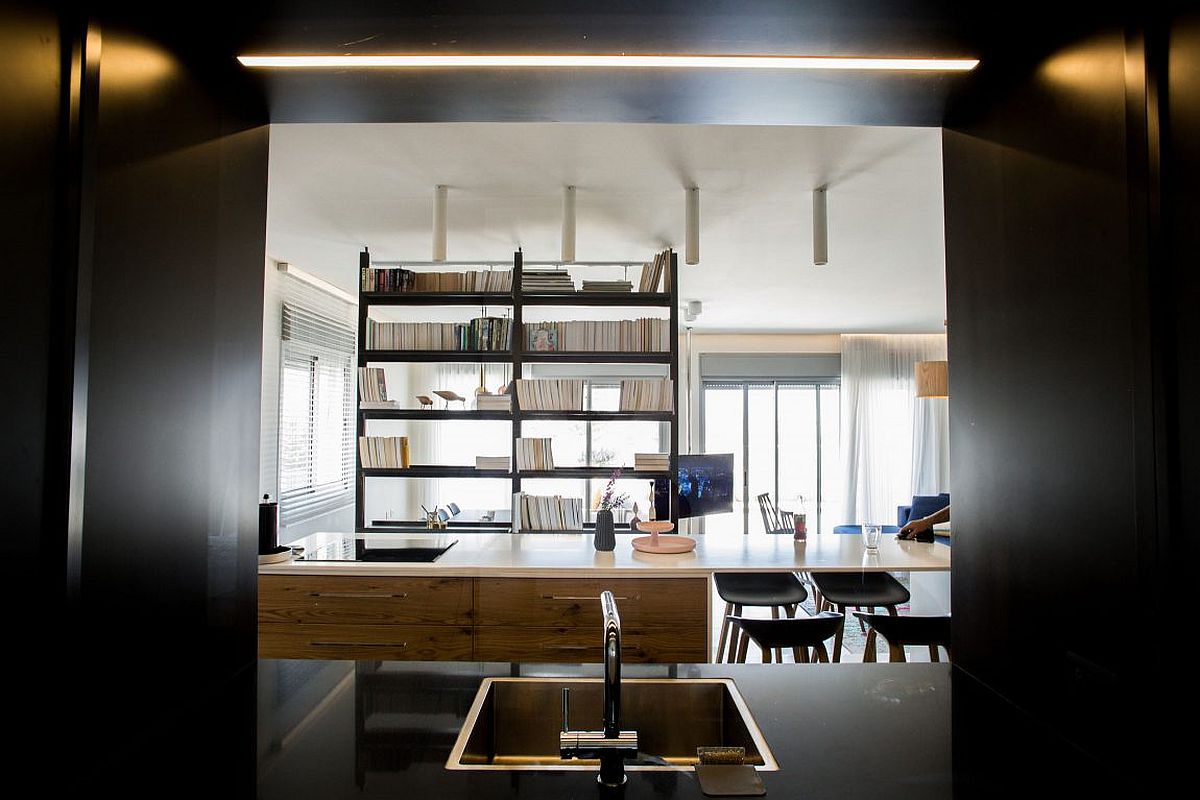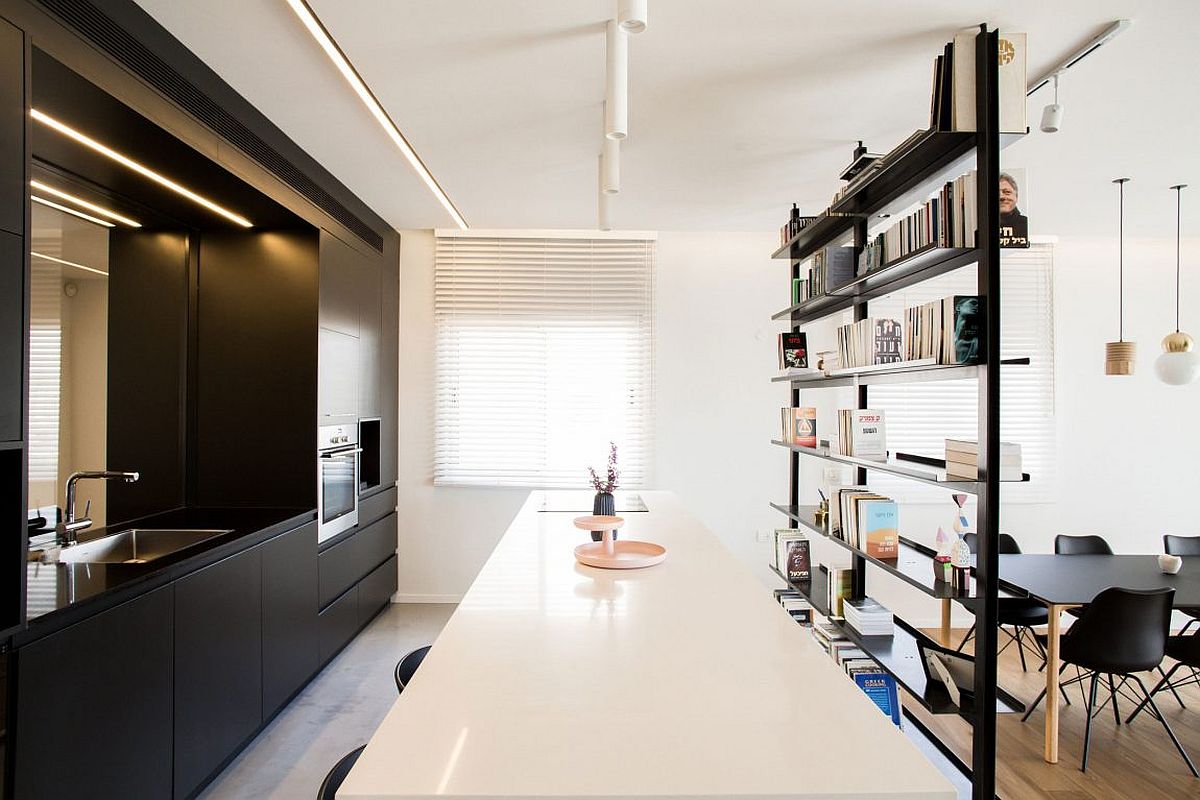 The 146-square-meter apartment holds four bedrooms, 2 bathrooms and three spacious balconies that encourage the homeowners to spend as much time outside as they do indoors. The color scheme is intentionally neutral, with décor and rugs adding color sporadically. A delightful kids' room and ergonomically designed cabinets and shelves complete a penthouse that is both refined and functional. [Photography: Adi Cohen Zedek]
RELATED: A Lesson in Delineating Space Without Walls: Modern Apartment in Ukraine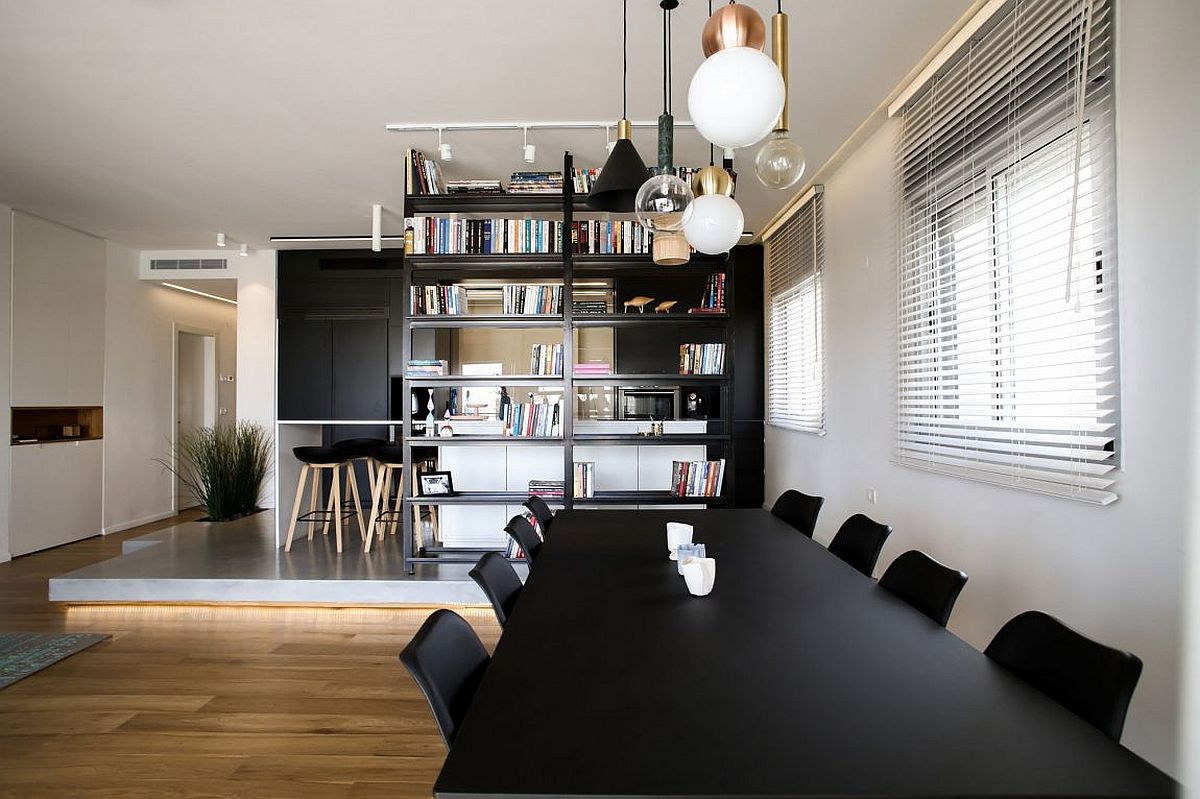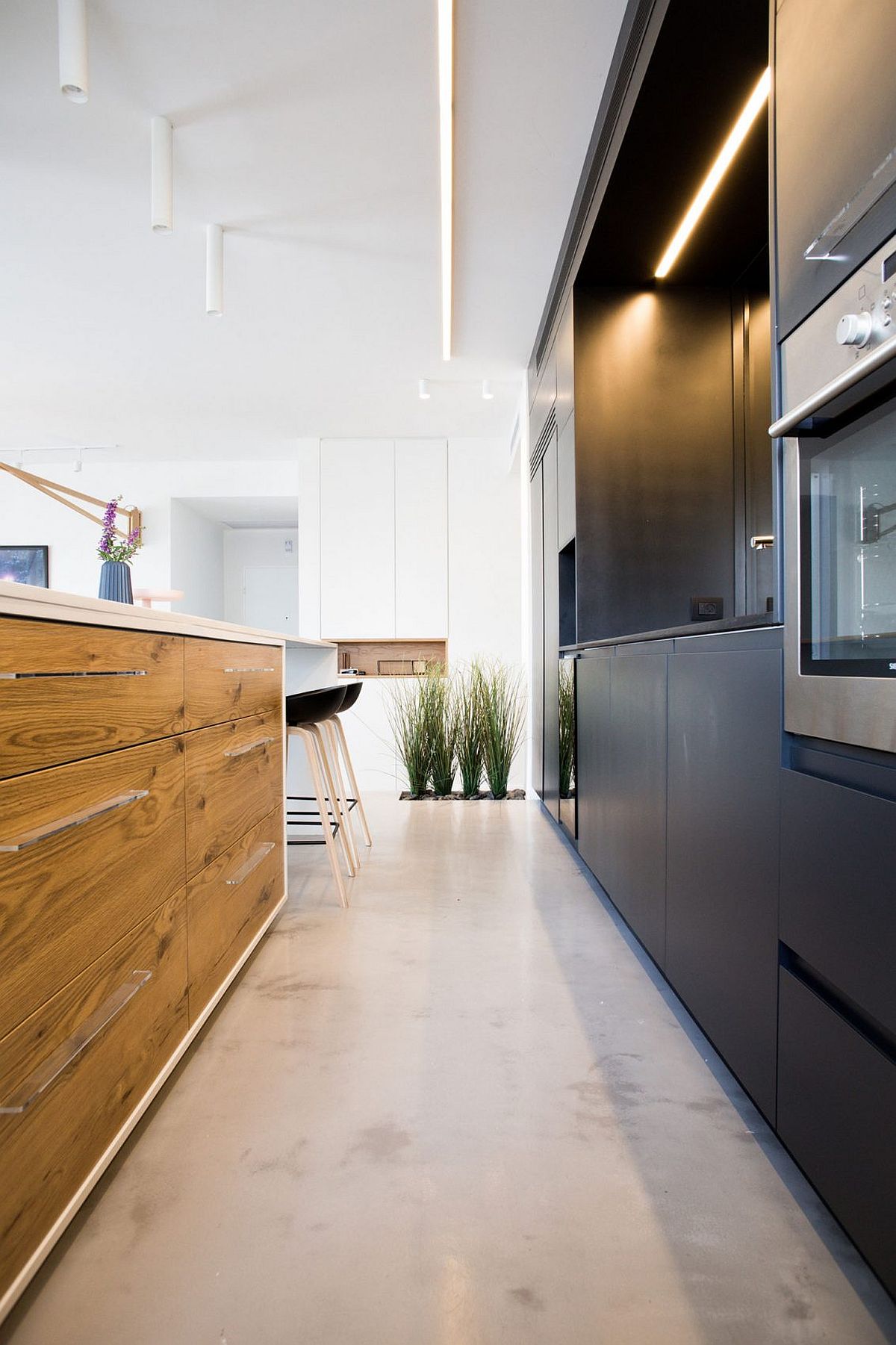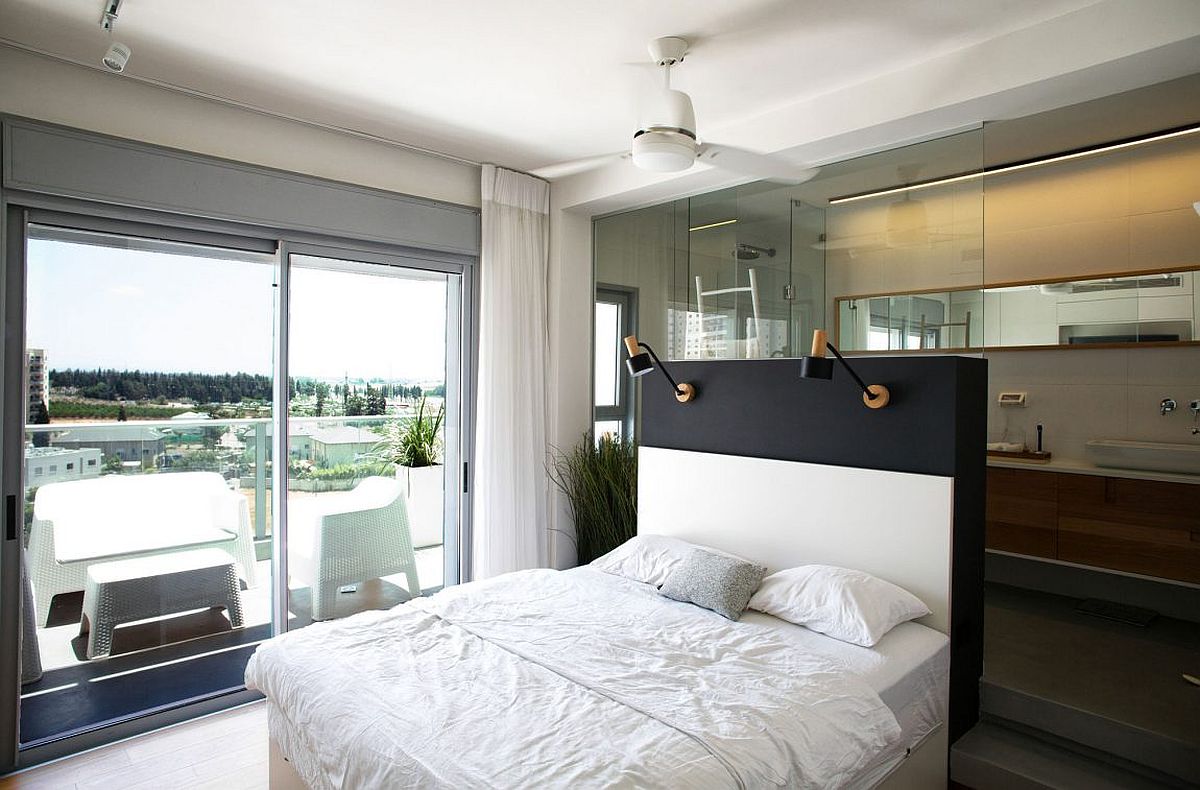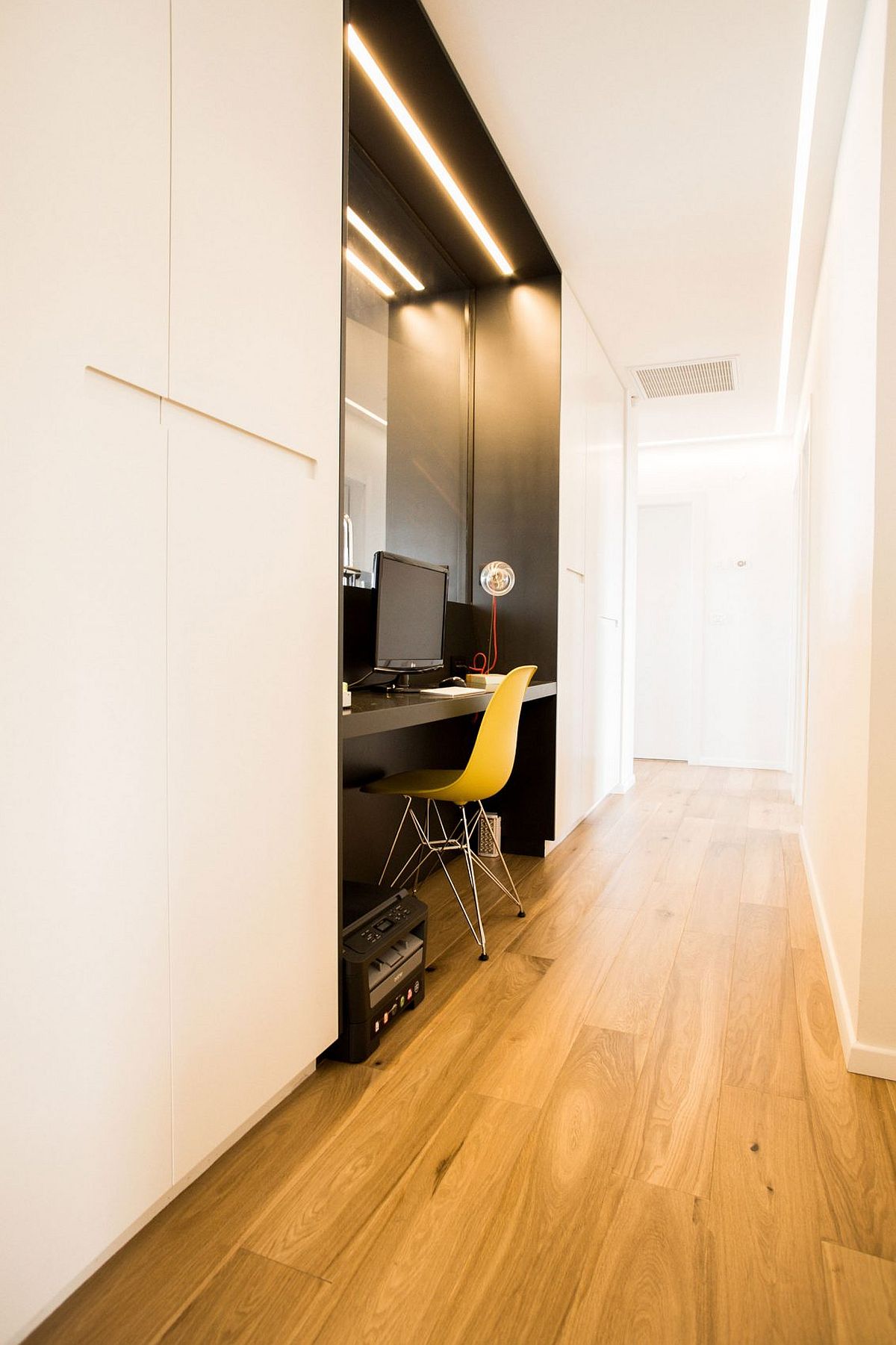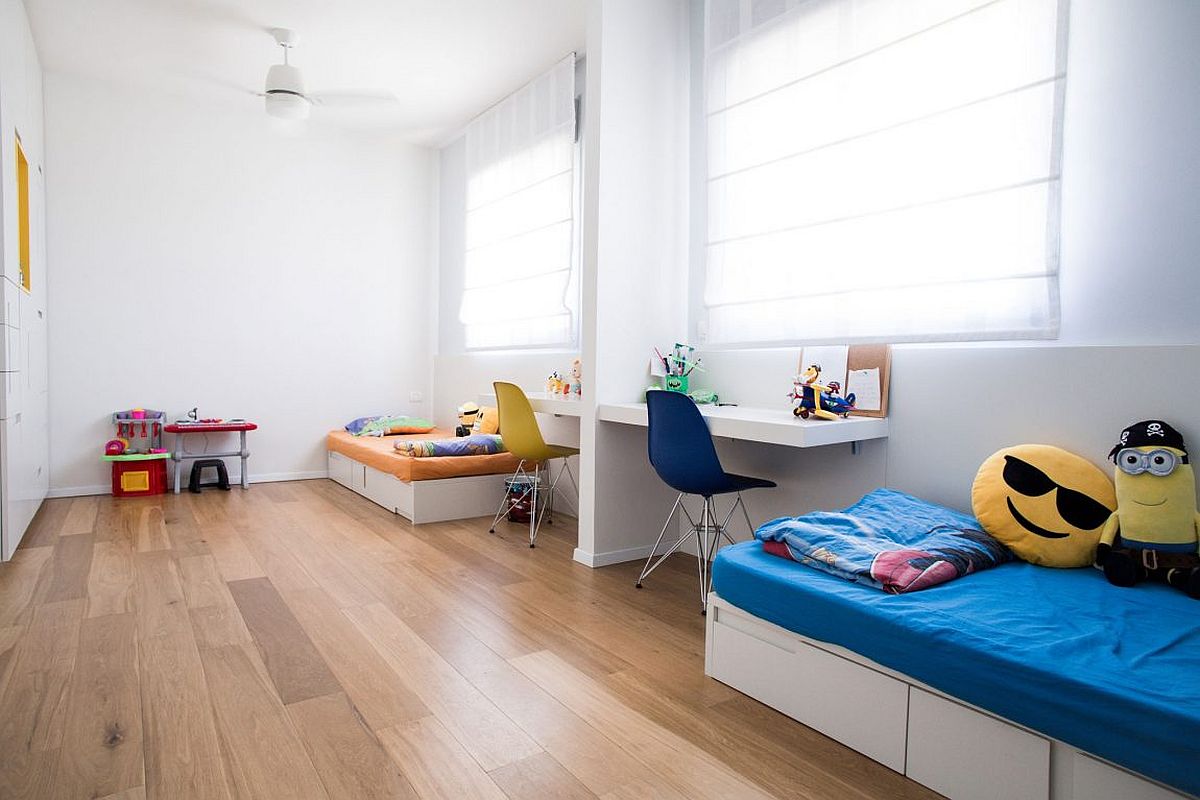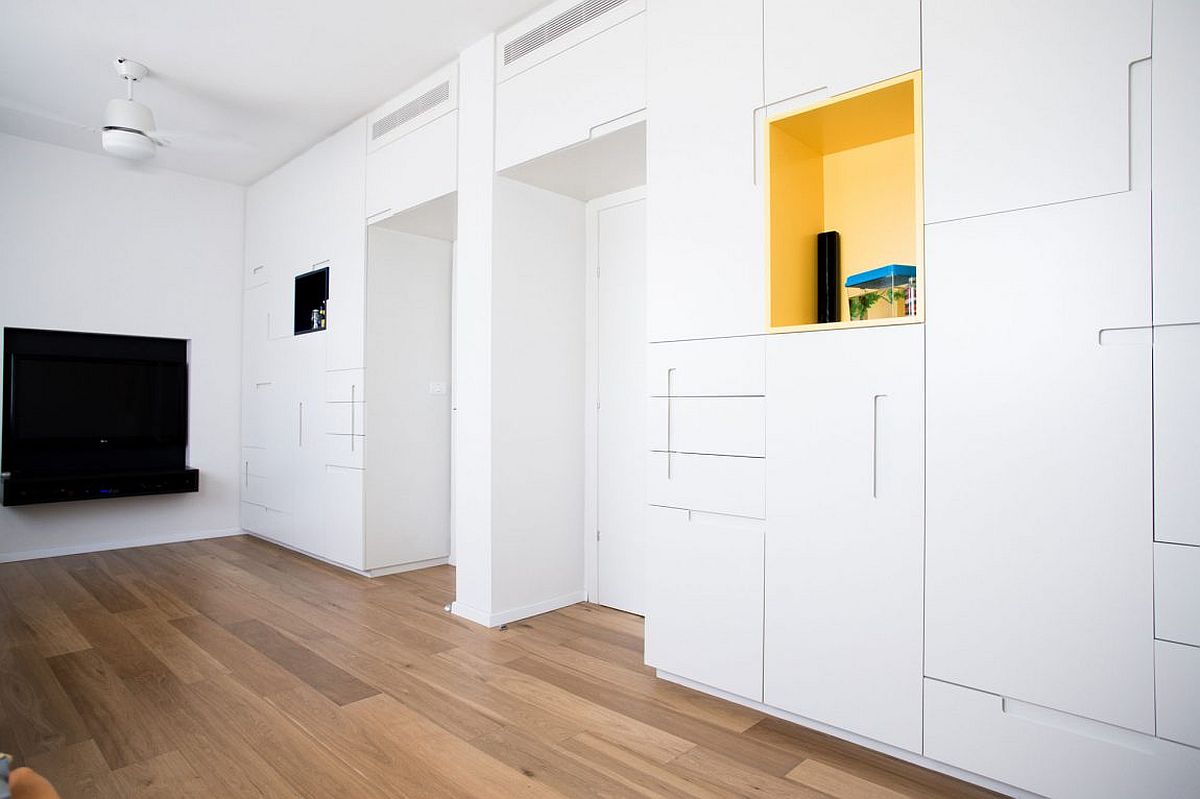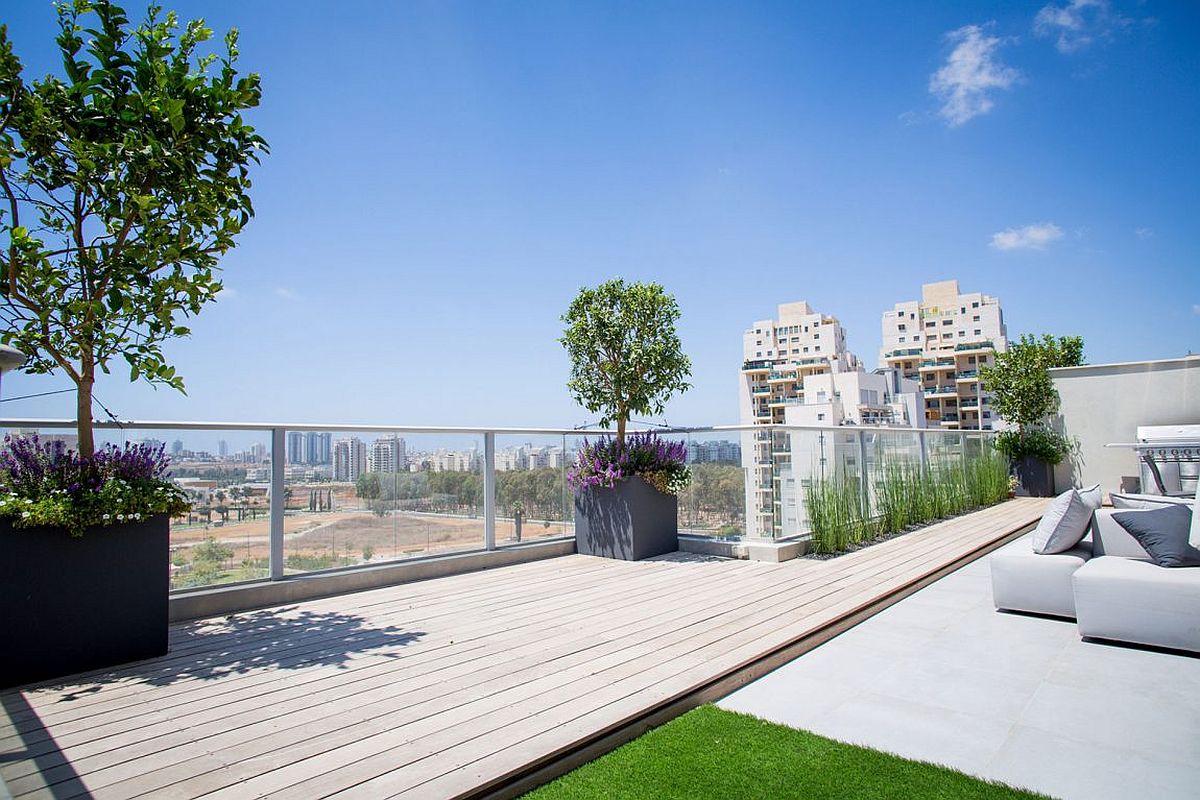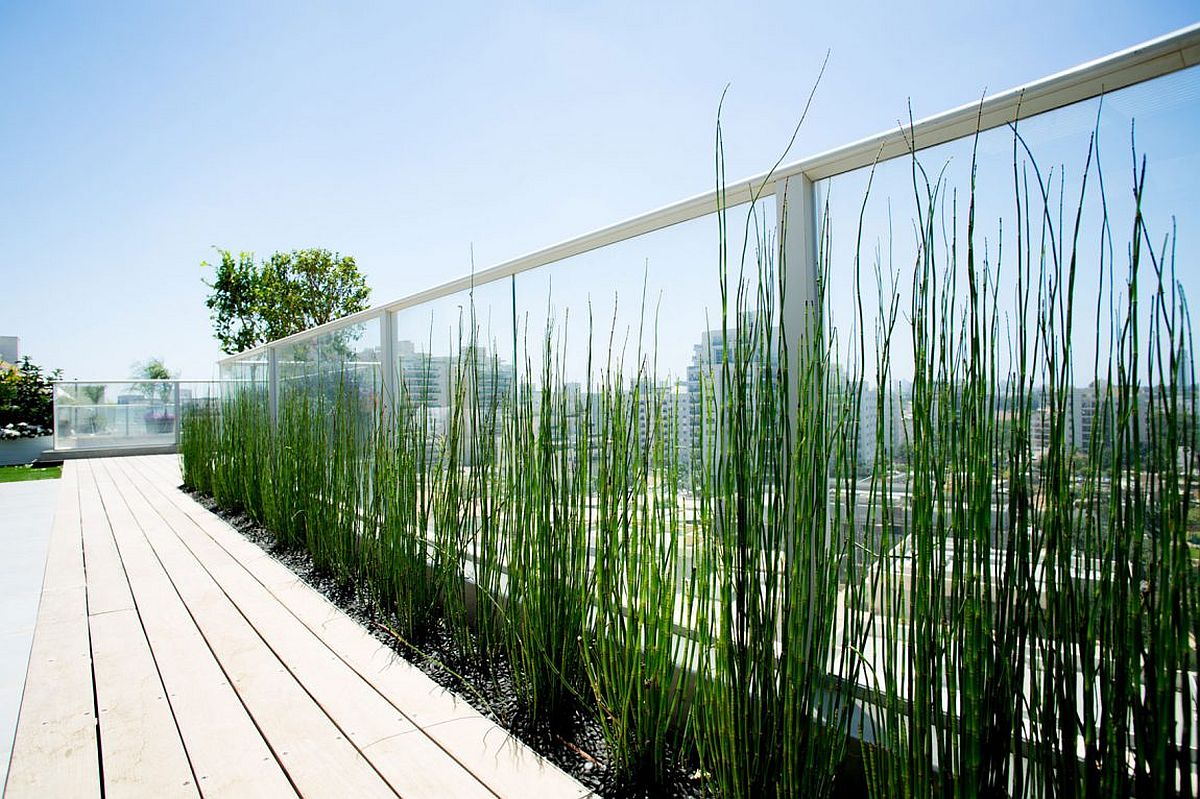 Liked the story? Share it with friends.