Adaptive reuse of structures often gives birth to some of the most impressive apartments and homes across the globe. The unique and light-filled Vidars Gate revamped by R21 Arkitekter in Oslo is a set of two apartments that sit inside a larger loft that was originally built in the 1920's. The original loft was opened up with a set of four modern arcs that turn the old and dreary interior into a modern apartment full of natural light. A wall of glass adds to this visual appeal with the open living area, dining room and kitchen on the lower level and the bedrooms above. Beyond this one finds the rooftop terrace that offers a private and lovely refuge amidst the urban rush.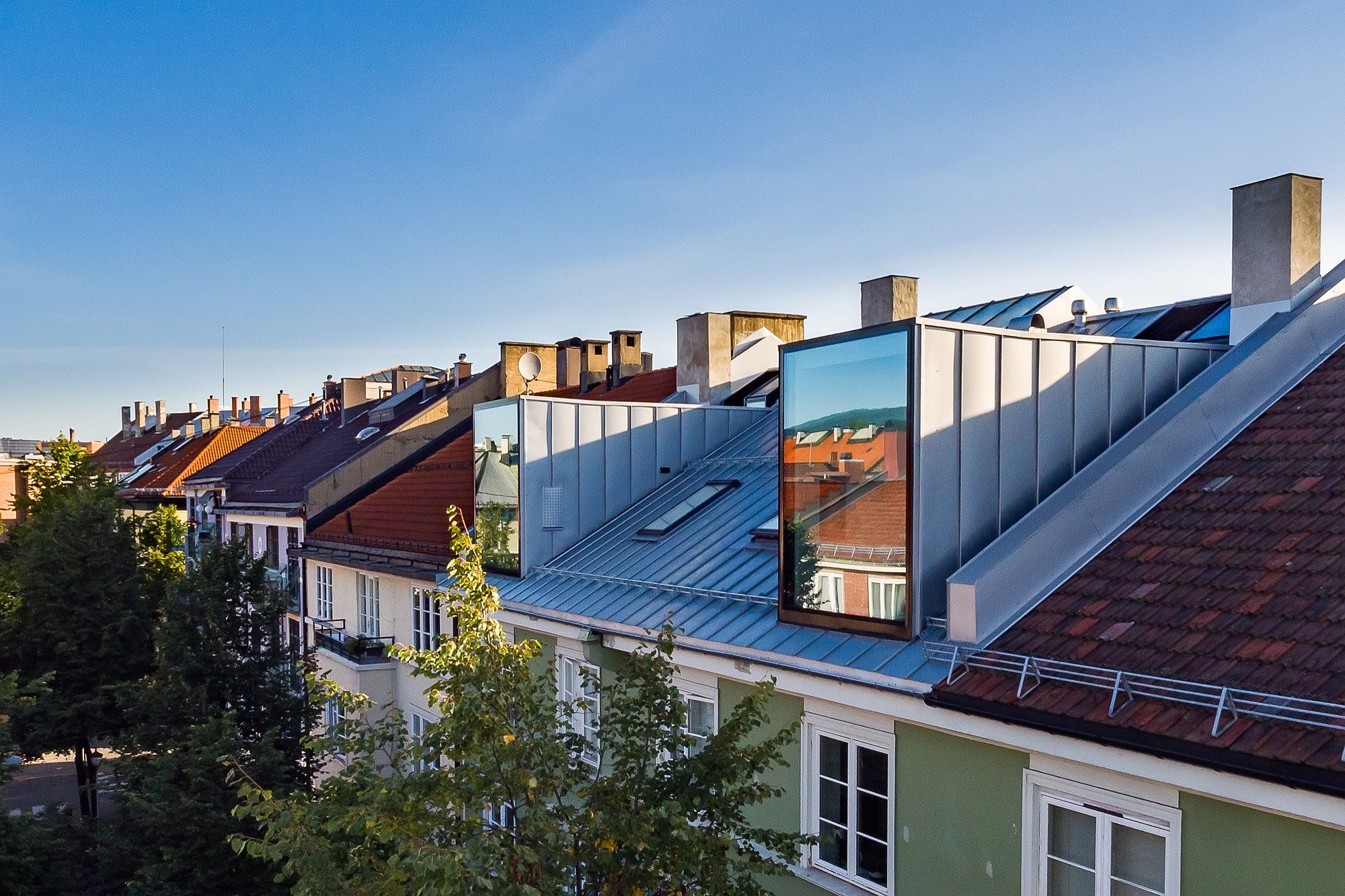 Color scheme inside the apartment is largely neutral with white and gray shaping much of the living area. It is the kitchen that sits in between the living area and the dining space and acts as a transitional zone even as the flood of light makes sure that there are no dark corners anywhere. Sconce lights and minimal décor complete a set of apartments perfectly suited for modern life. [Photography: Studiooslo, Bergur Briem]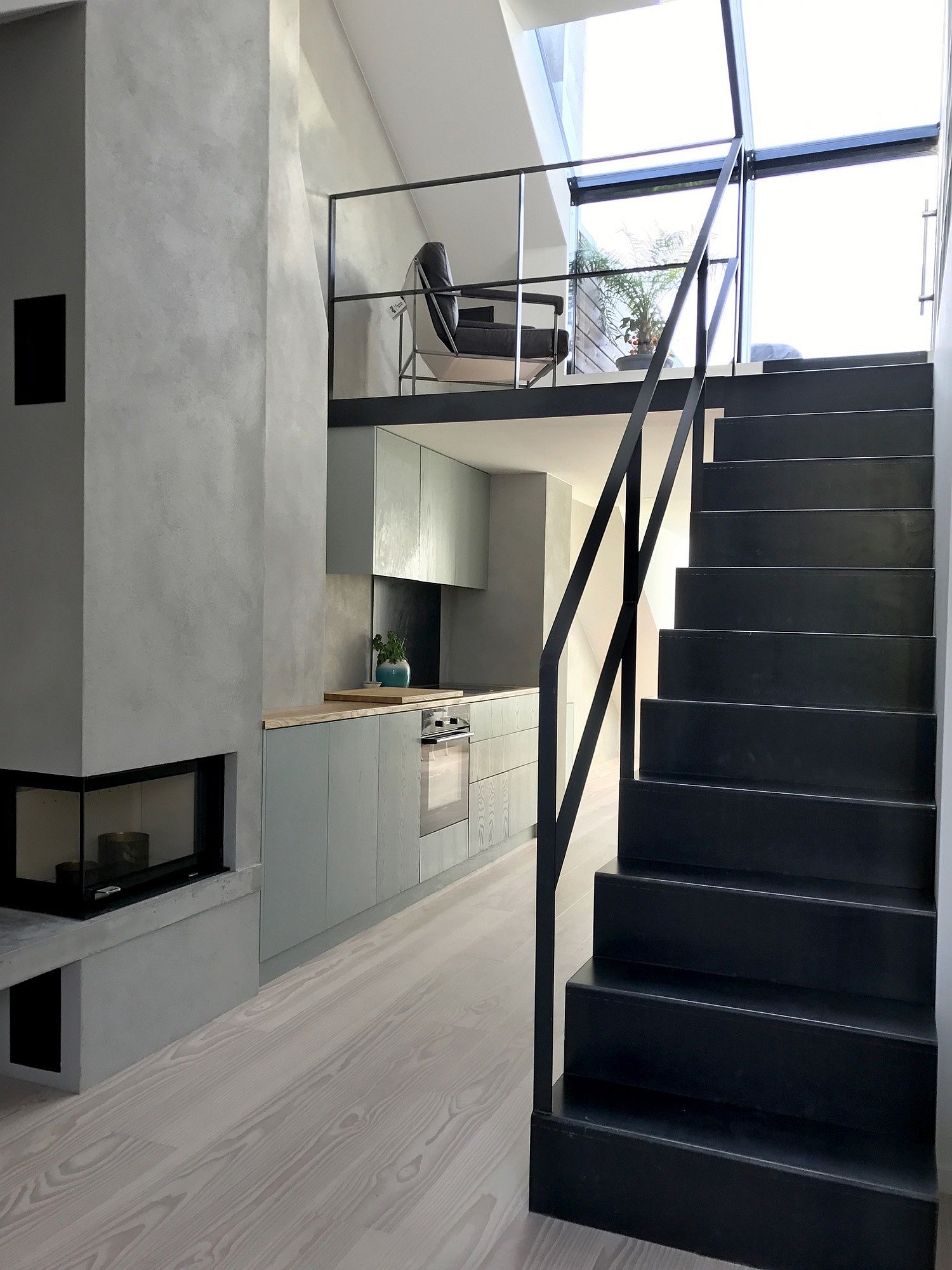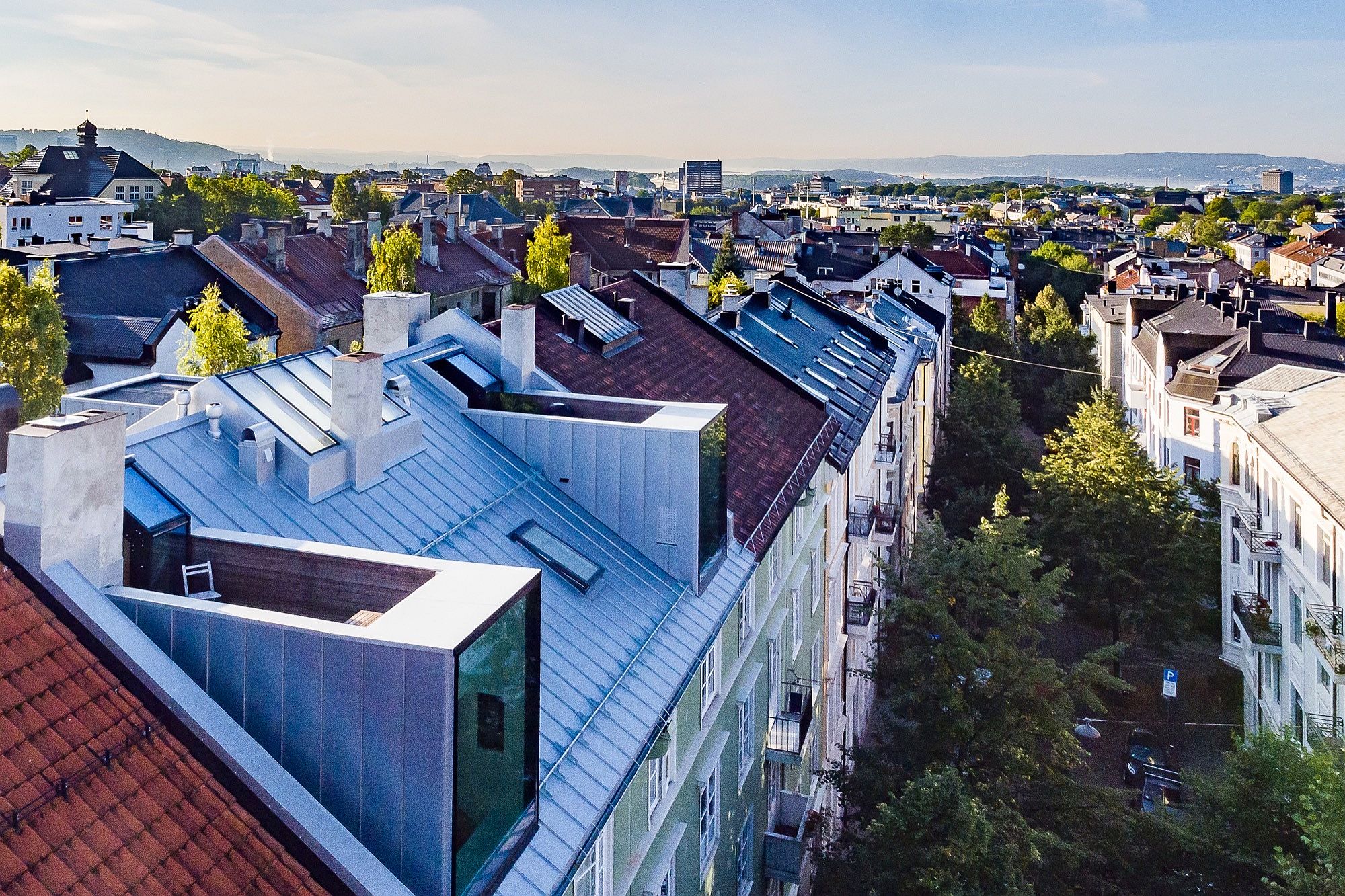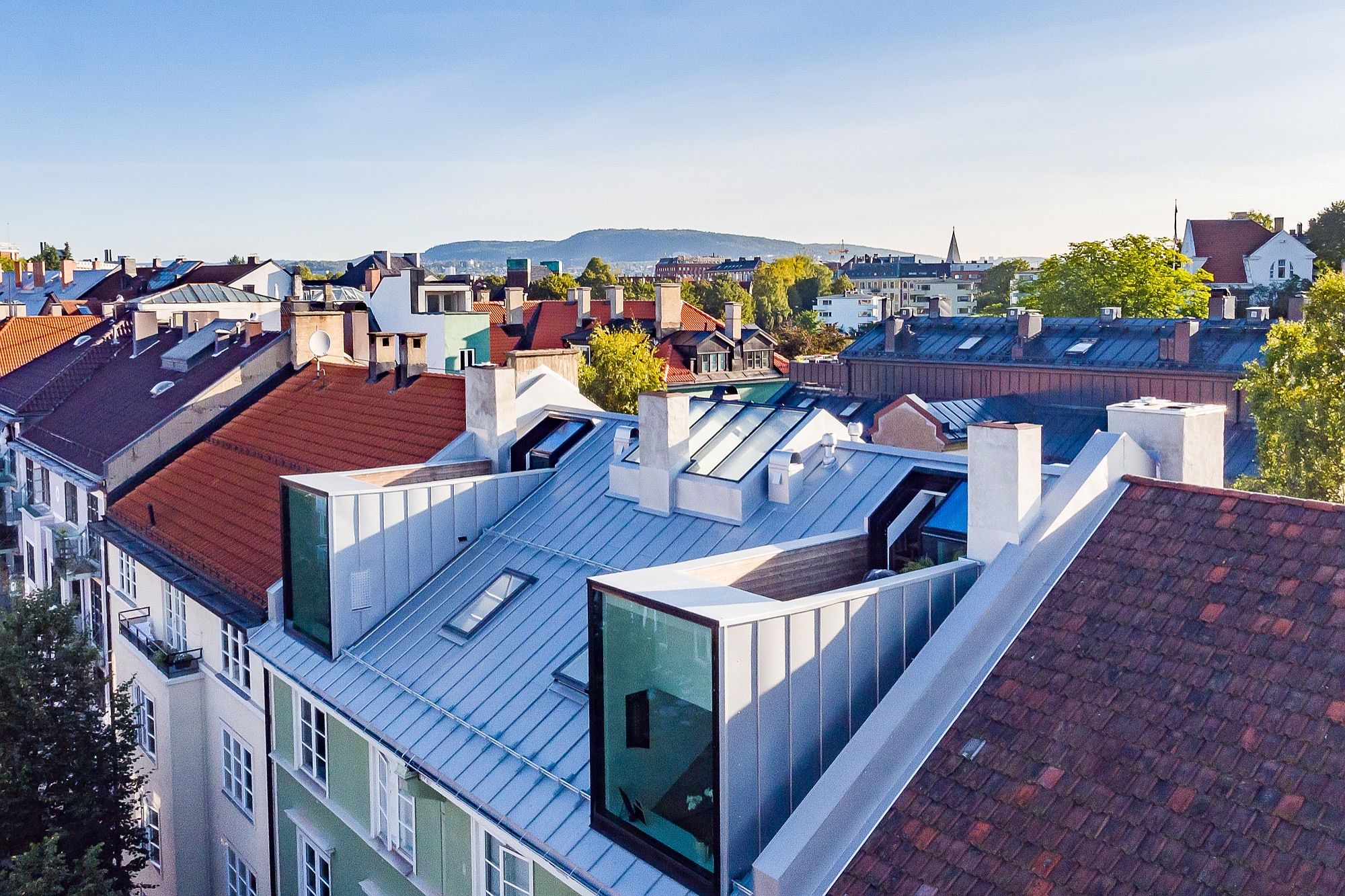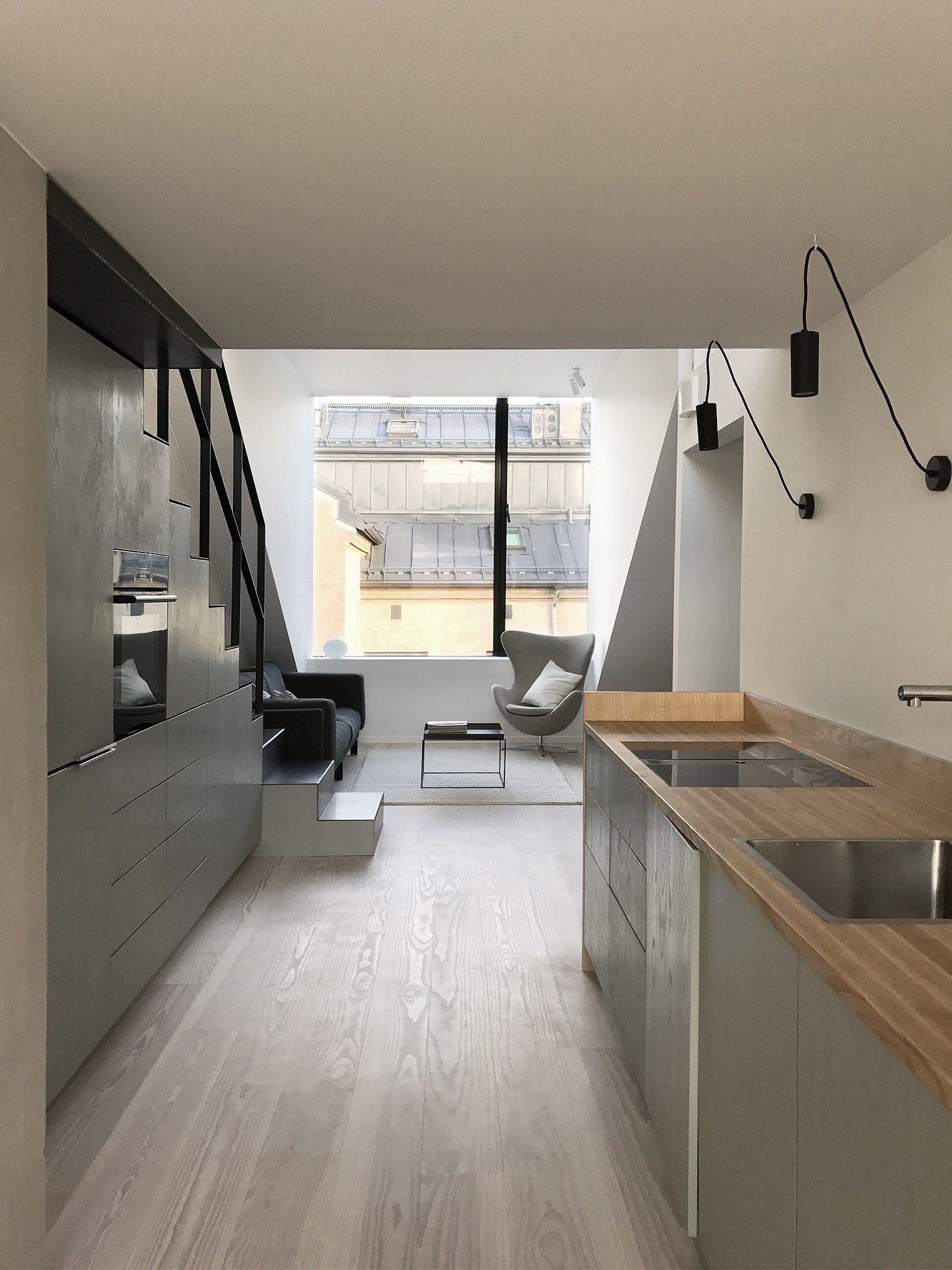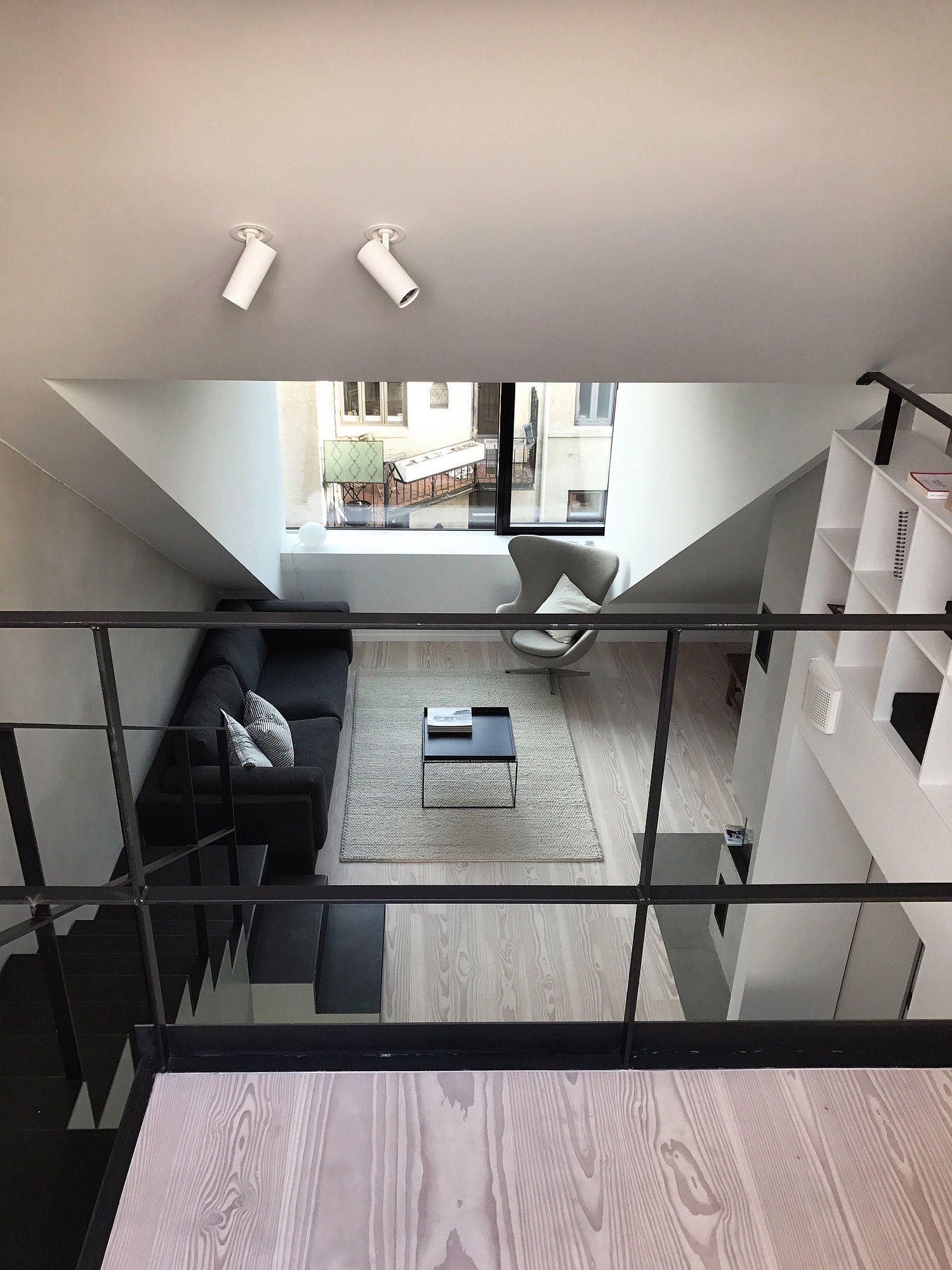 Each of the apartments has a rooftop terrace on top of an arc. The project is all about exploiting the qualities that the rooftop situation represents. The minimalistic expression of the arcs is made to match the stripped down facades of the modestly built house without the ornaments and details typically found on buildings in this area.