Demands modern life often mean kids moving away from parents at a very early age and things staying that way for the rest of their lives. Multi-generational homes, once a common sight even in the west, are a rarity. Big city lights, a fast-paced life and globalization have all taken us towards the idea of a nuclear, functional and urban family. But a generation is once again discovering the many joys and benefits of multi-generational homes and the Hillhurst Laneway House in Canada is a perfect example of how you can create one such efficient, economical and contemporary dwelling.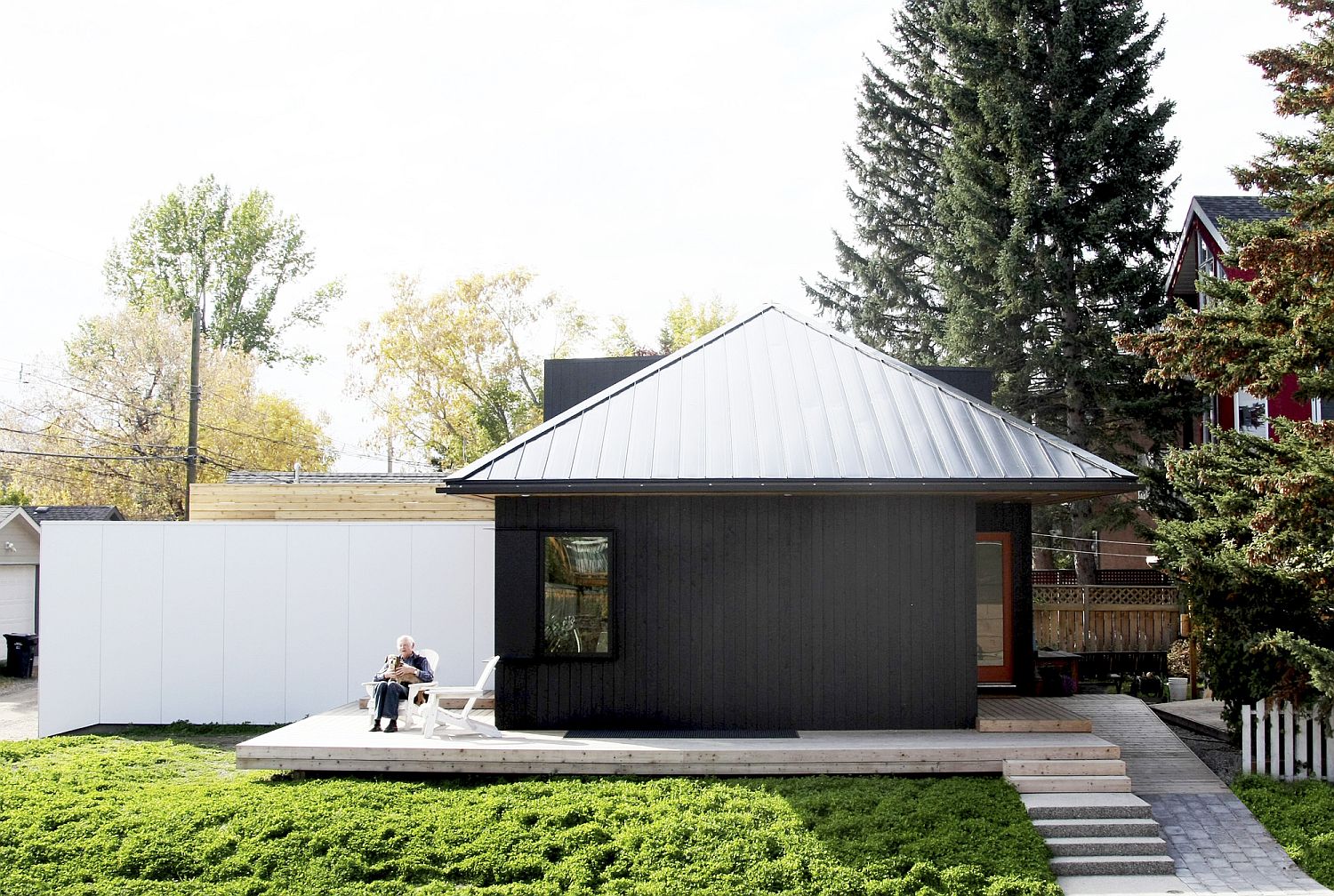 Designed by Studio North, the new structure that extends an already existing family home costs less than building a brand new condo and gives an opportunity for three different generations to come together. Gray and white on the outside and full of space and ventilation on the inside, the layout is uncomplicated, efficient and combines privacy and individual areas with a large, common social zone. Nestle on a corner lot, a lovely garden and elevated porch give the grandparents in the house a great 'sitting spot' while the garage with rooftop garden ushers in another layer of greenery.
The main living area and the bedrooms do away with the need for a stairway, making the house accessible for the elderly. The small loft area is utilized for service rooms, ensuring ergonomics of the residence are left untouched. [Photographs: Studio North]
RELATED: Gorgeous Multi-Level Family House In Sydney Charms With Its Use Of Wood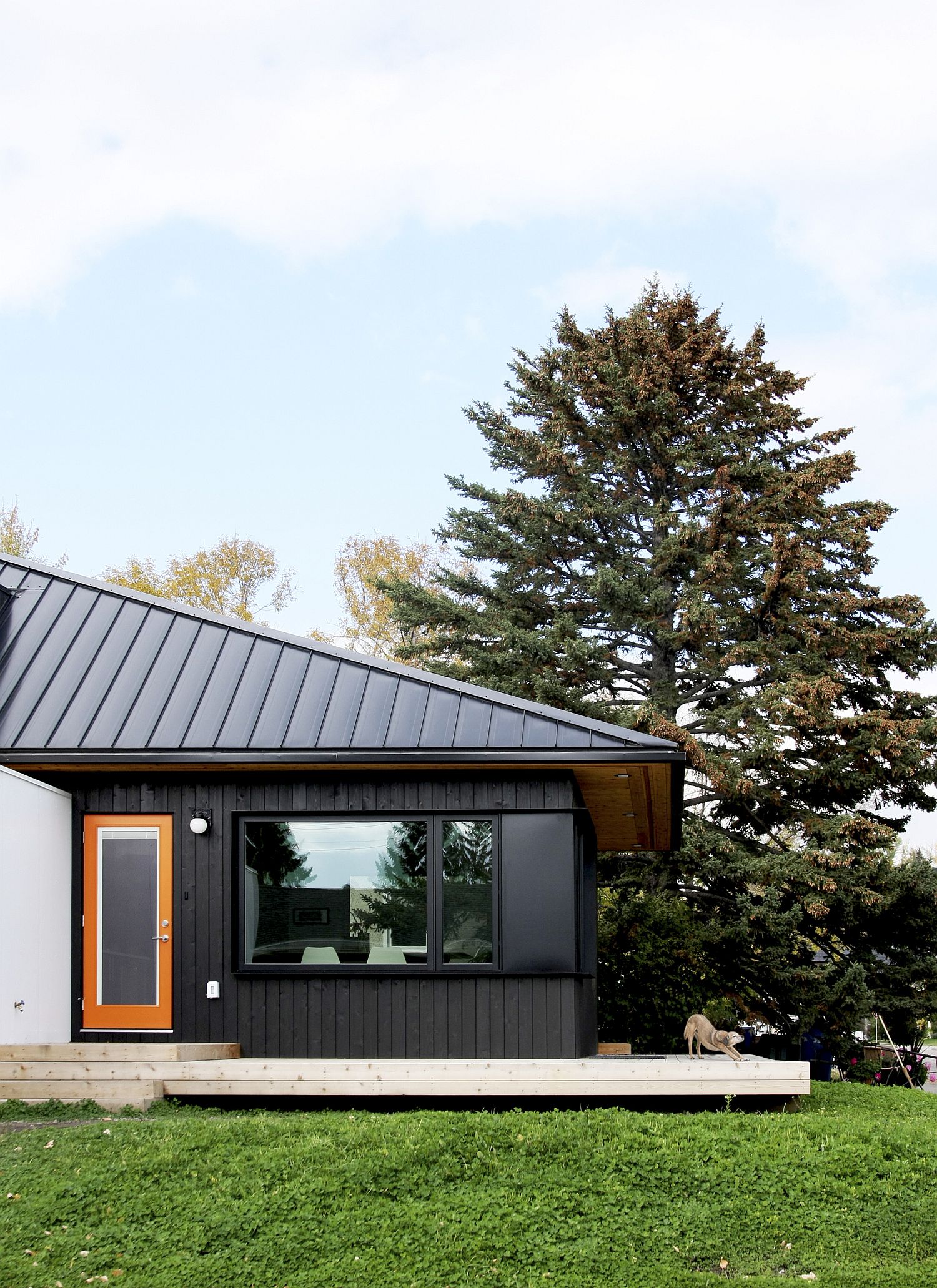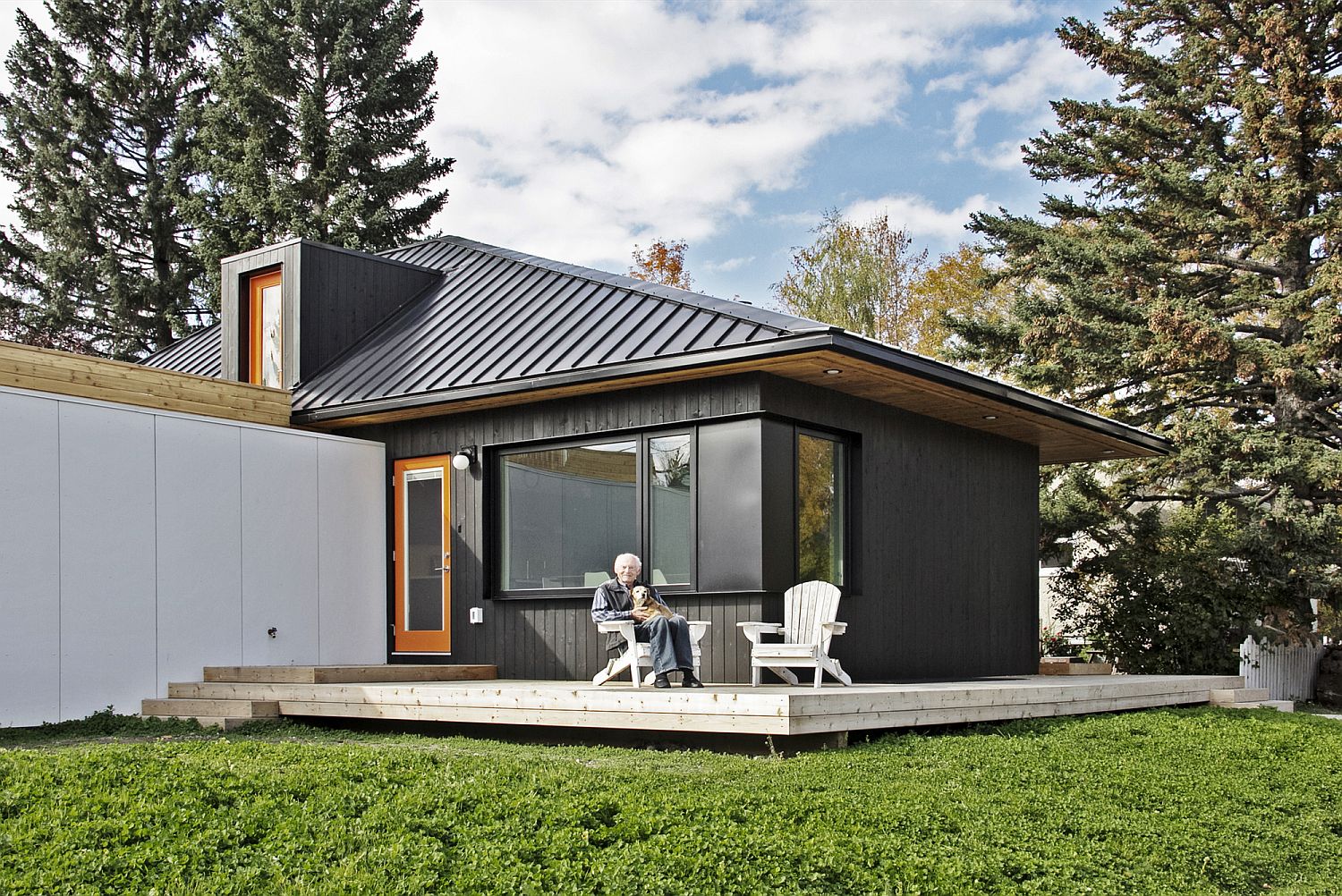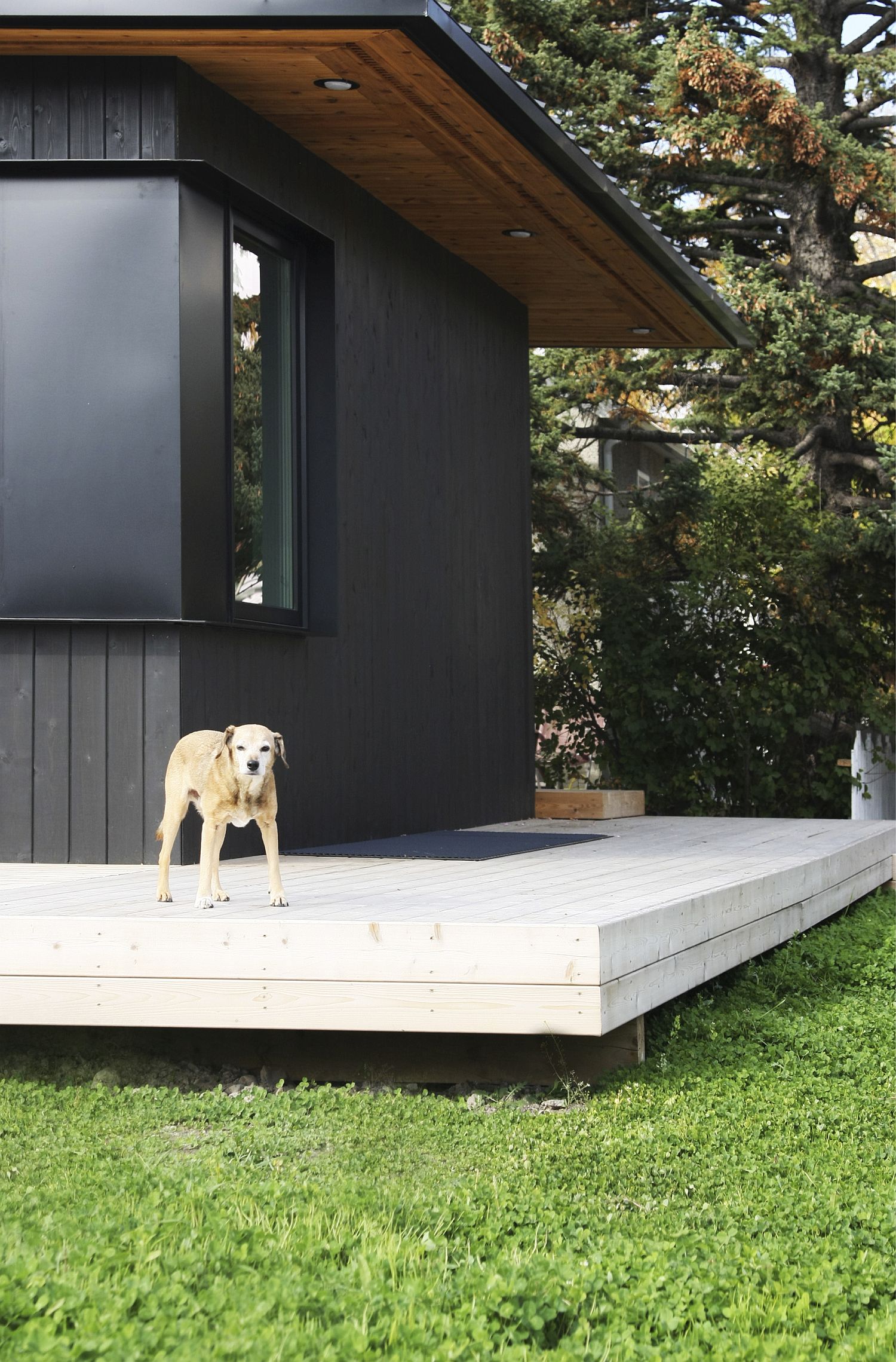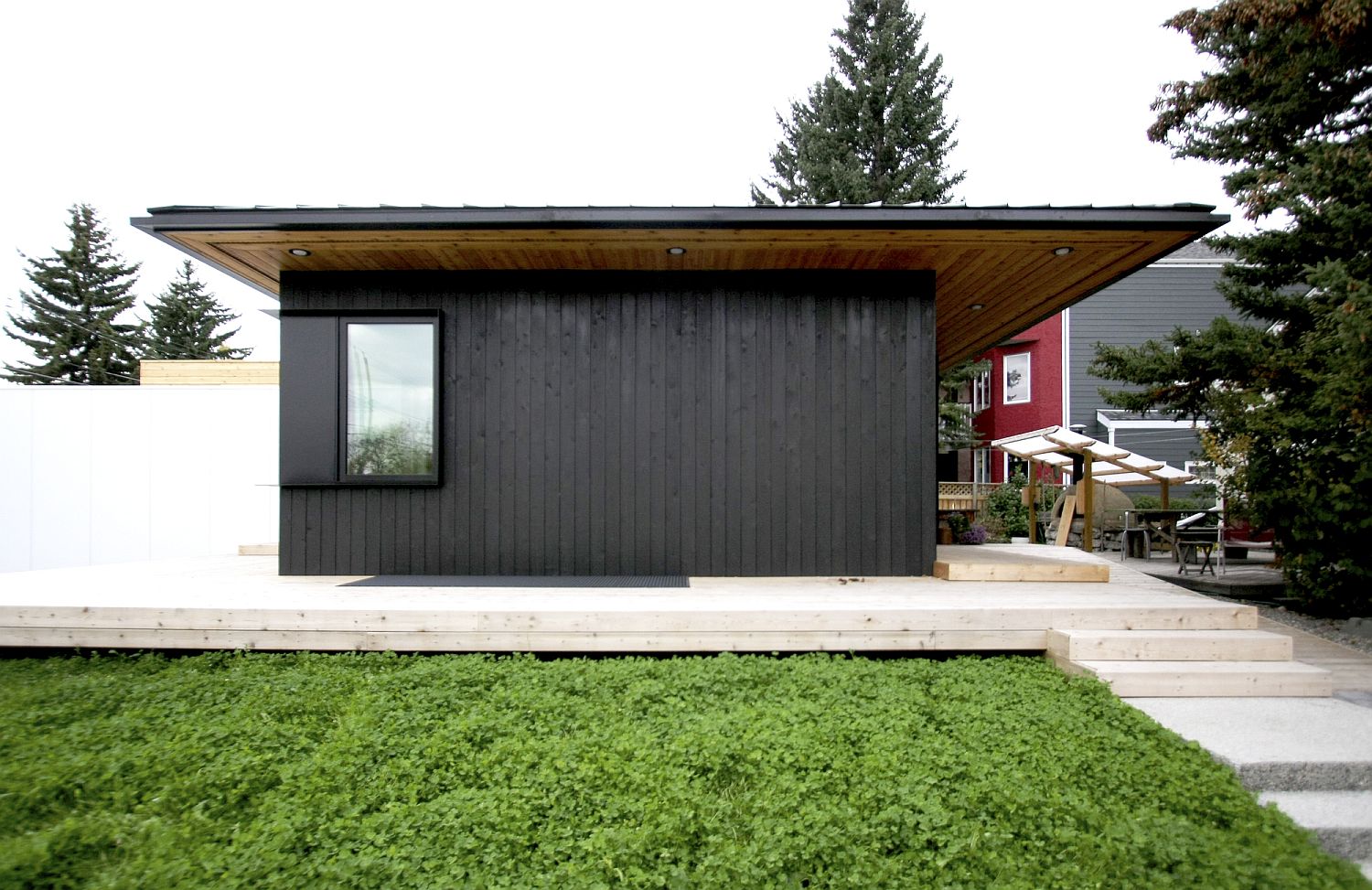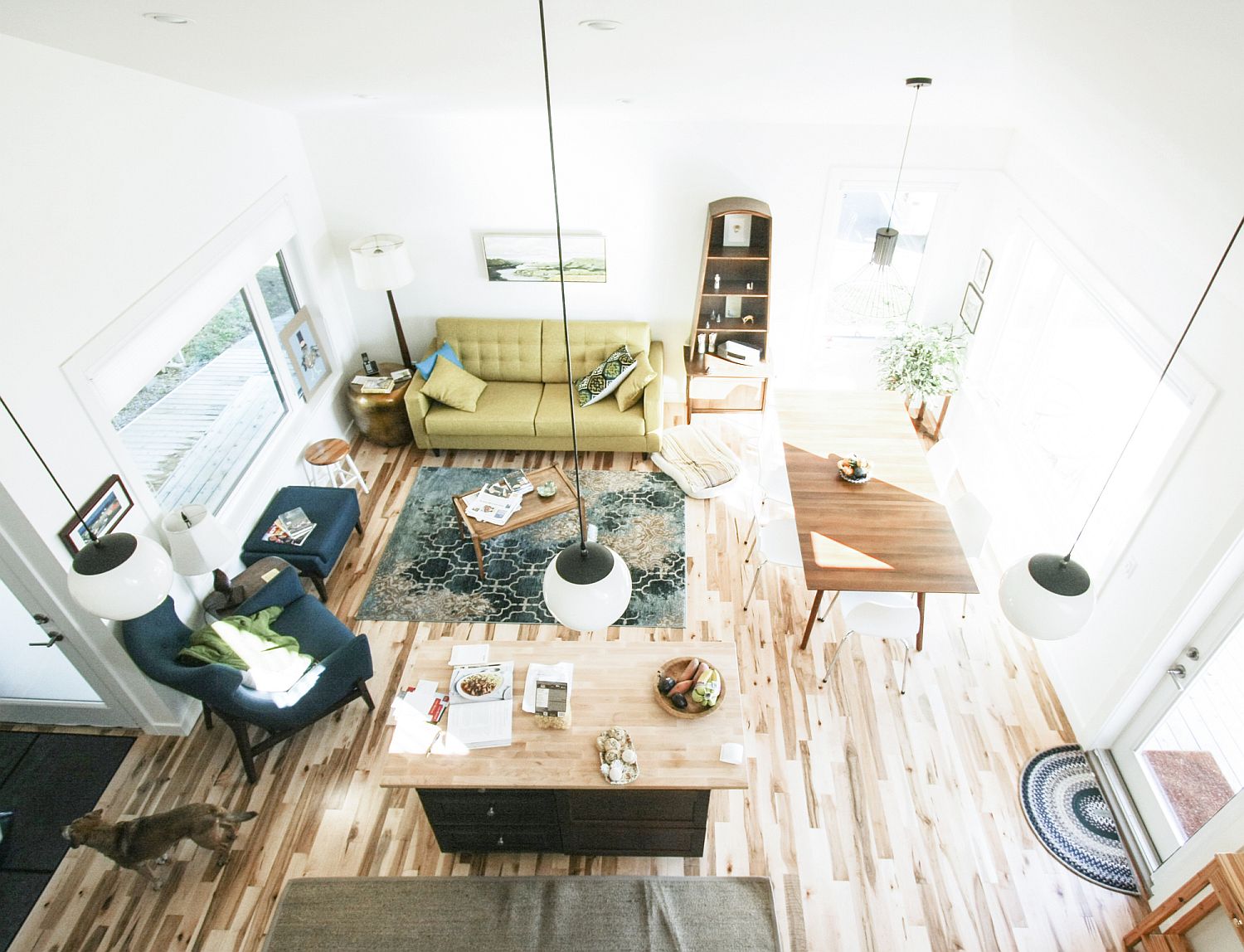 The laneway house is situated on a corner lot with an east facing porch that addresses the main street. The Laneway house frames an existing south facing garden, while the garage accommodates a rooftop garden accessible from the loft. To the north of the laneway house, a shared courtyard allows room for family gatherings and activities.
RELATED: Indoor-Outdoor Home Design: Multi-Level Garden House in El Salvador