Need a place to stash your purse, scarf or keys? Why not add a few wall hooks to your entryway for an easy solution that will get the job done in style?! A grouping of wall hooks can even double as wall art, especially with the sleek, modern offerings available today. From sculptural forms that are designed with creativity to minimalist selections that are beautiful in their simplicity, the wall hooks below prove that even the smallest of objects can make a big impact at home. The fact that they're functional is an added bonus!…
Sculptural Wall Hooks from Finell
Finell continues to amaze us with each new innovatie design, and Spire is no exception. In fact, this wall hook is available in black, brass and chrome, and you can choose from small, medium and large!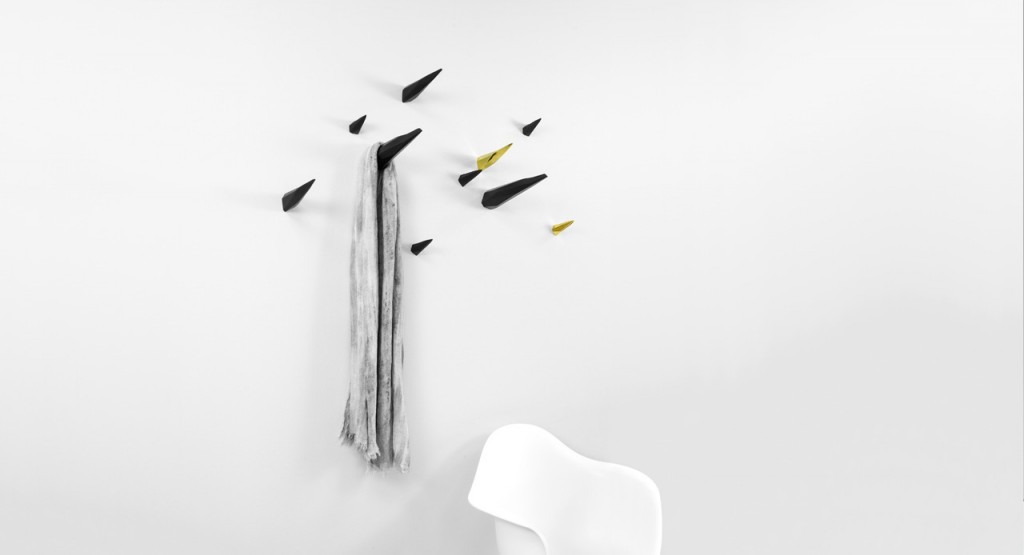 You can arrange them in a group for a creative wall installation, as shown above and below.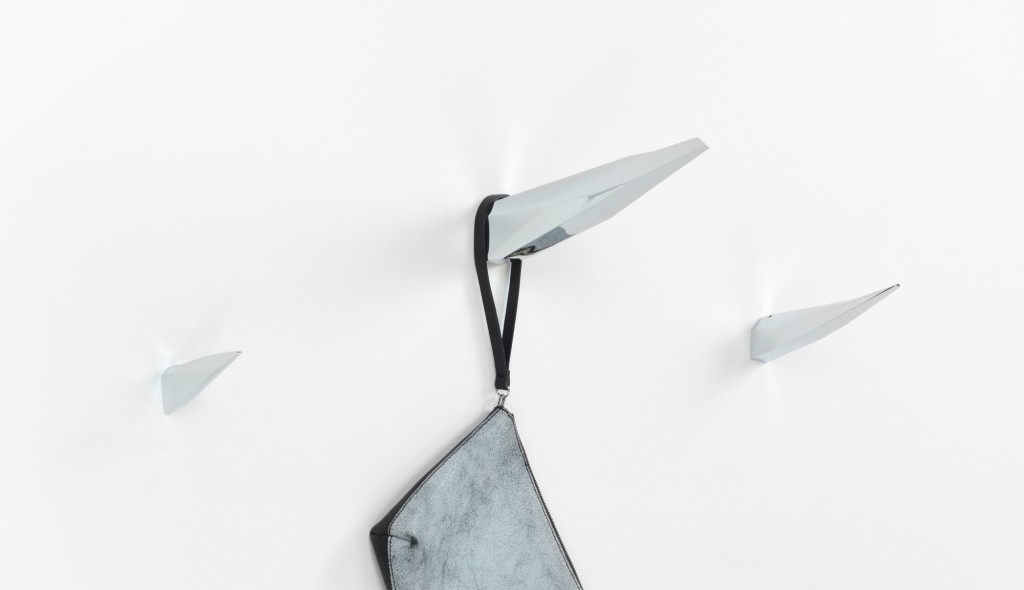 Then again, one of these eye-catching, faceted hooks makes a big impression on its own. Below we see Spire in matte black: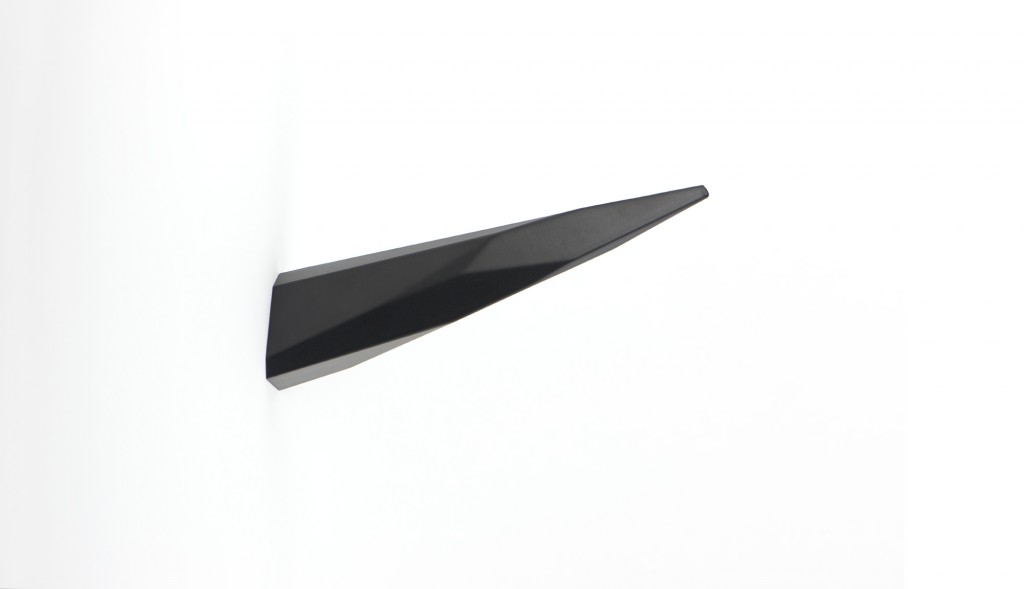 Probably not the best choice for a child's room due to the spiky quality, Spire is the perfect unexpected solution for an entryway, especially when placed out of little hands' reach. Here's a trio of the wall hooks in brass…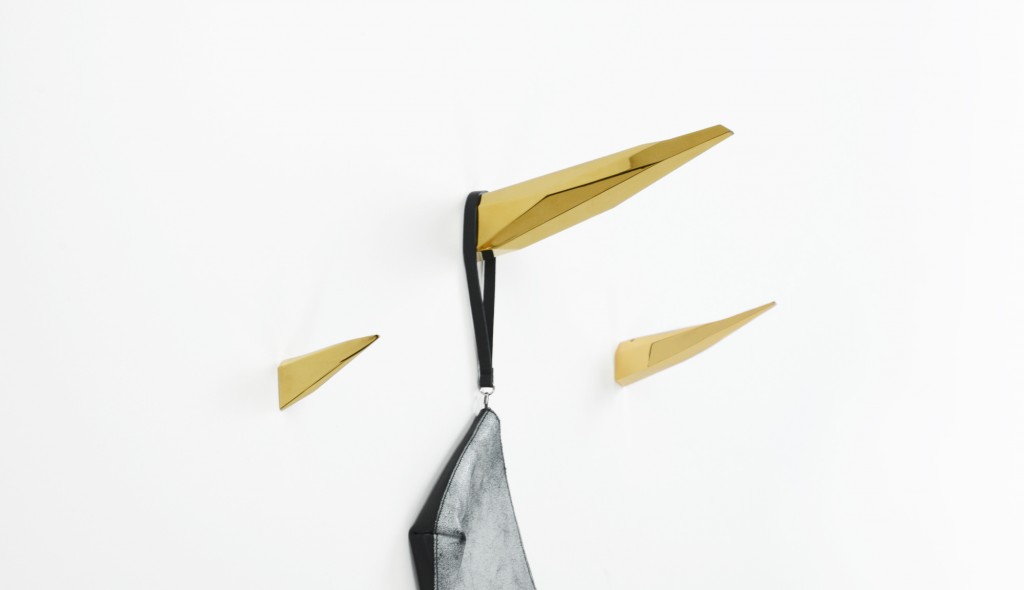 Check out all of Finell's Spire offerings here.
Boho Chic Wall Hooks from Urban Outfitters
Nobody celebrates Boho chic style quite like Urban Outfitters! And the eclectic modern flair continues down to the smallest of items. This Imani Wall Hook is no exception. In fact, it boasts a two-hooks-in-one design that makes it ideal for bags, jewelry, scarves and more.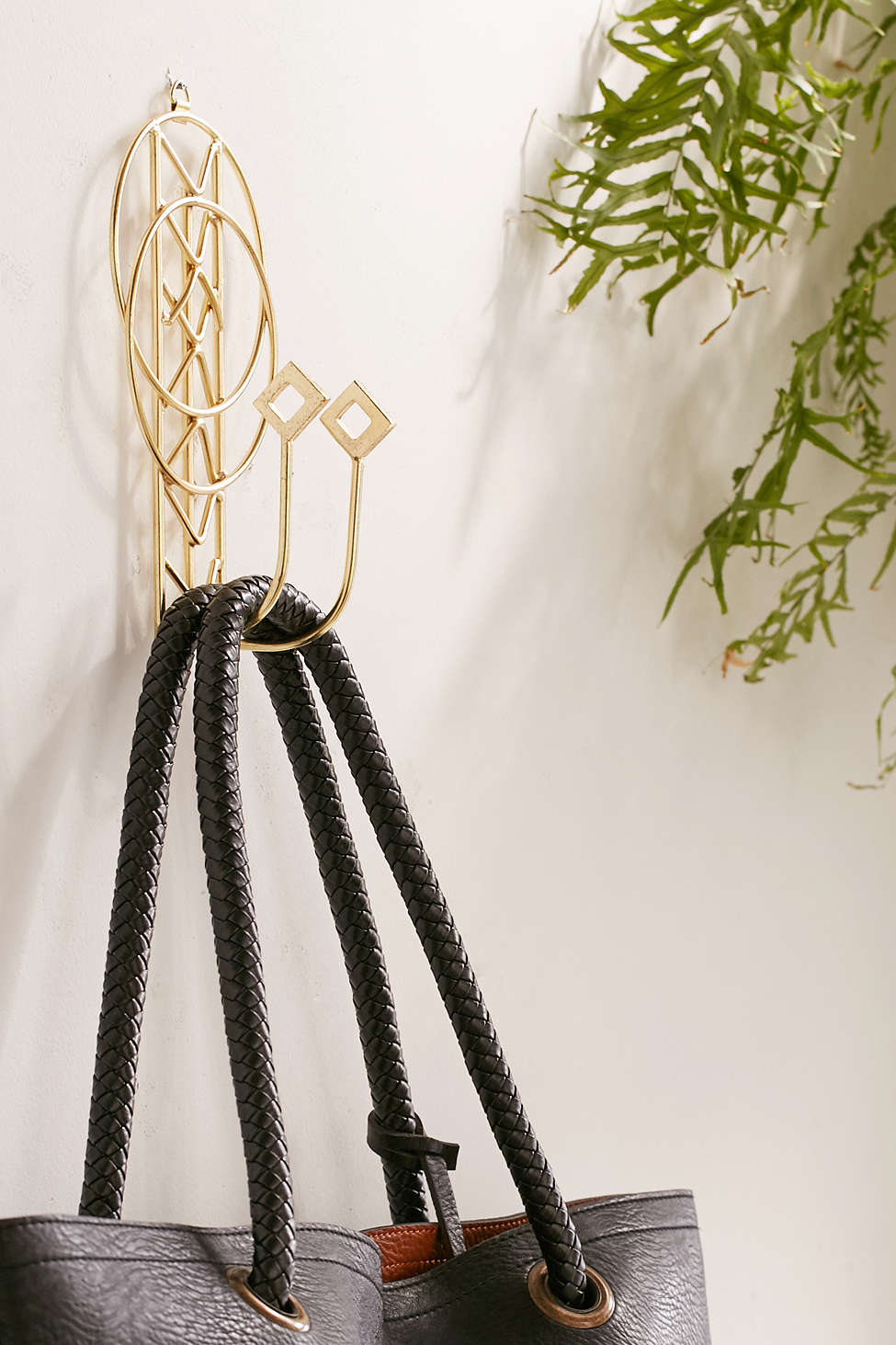 All of the Urban Outfitters hooks featured today are crafted from metal. This iron Westward Wall Hook has a gold-toned finish. The modern geo design channels the beauty of the sun's rays: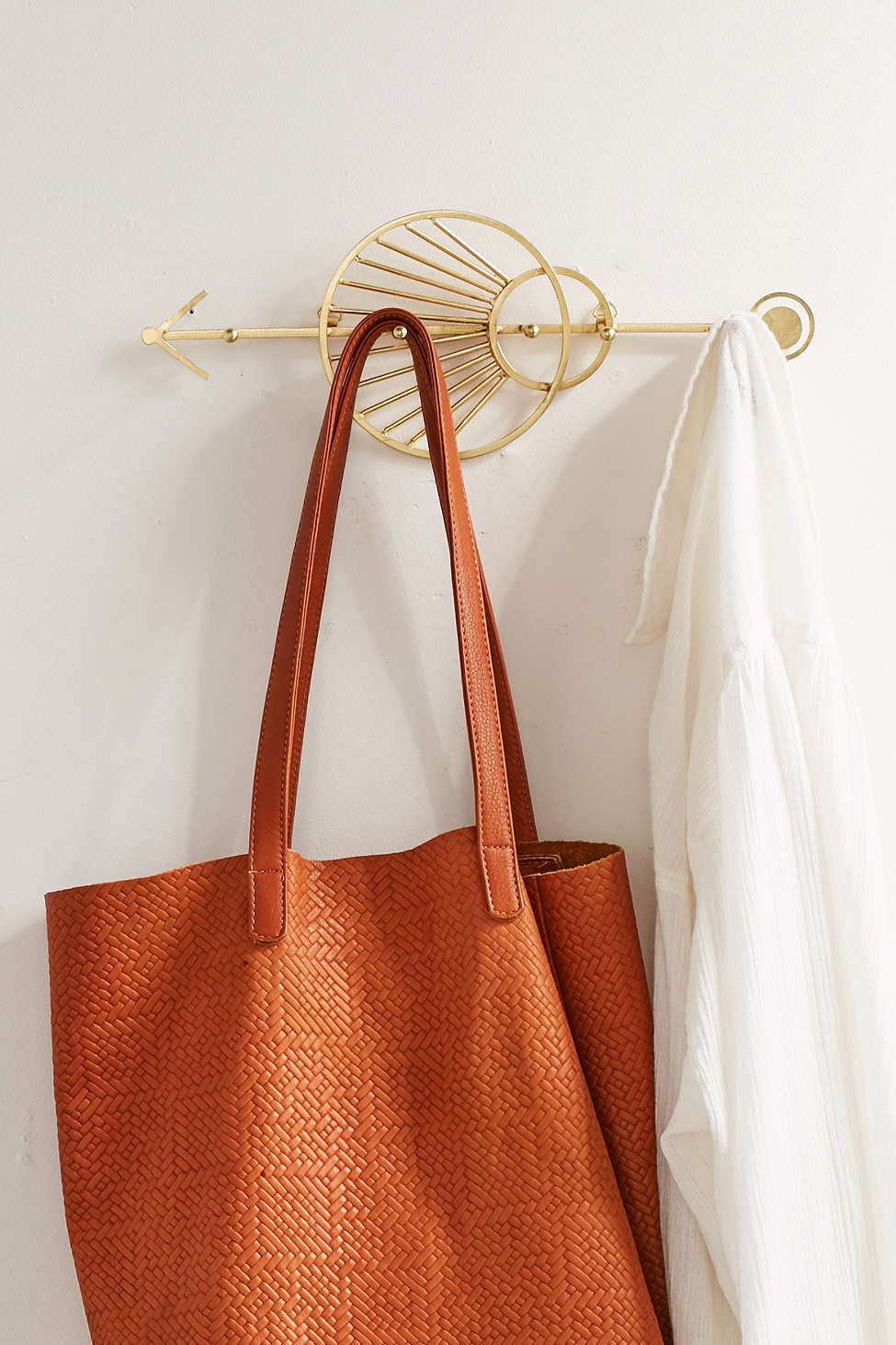 Another piece that references the power of direction is the Golden Arrow Wall Hook, which includes four large hooks on its bold arrow form. Who needs wall art when the wall hook design is this good?!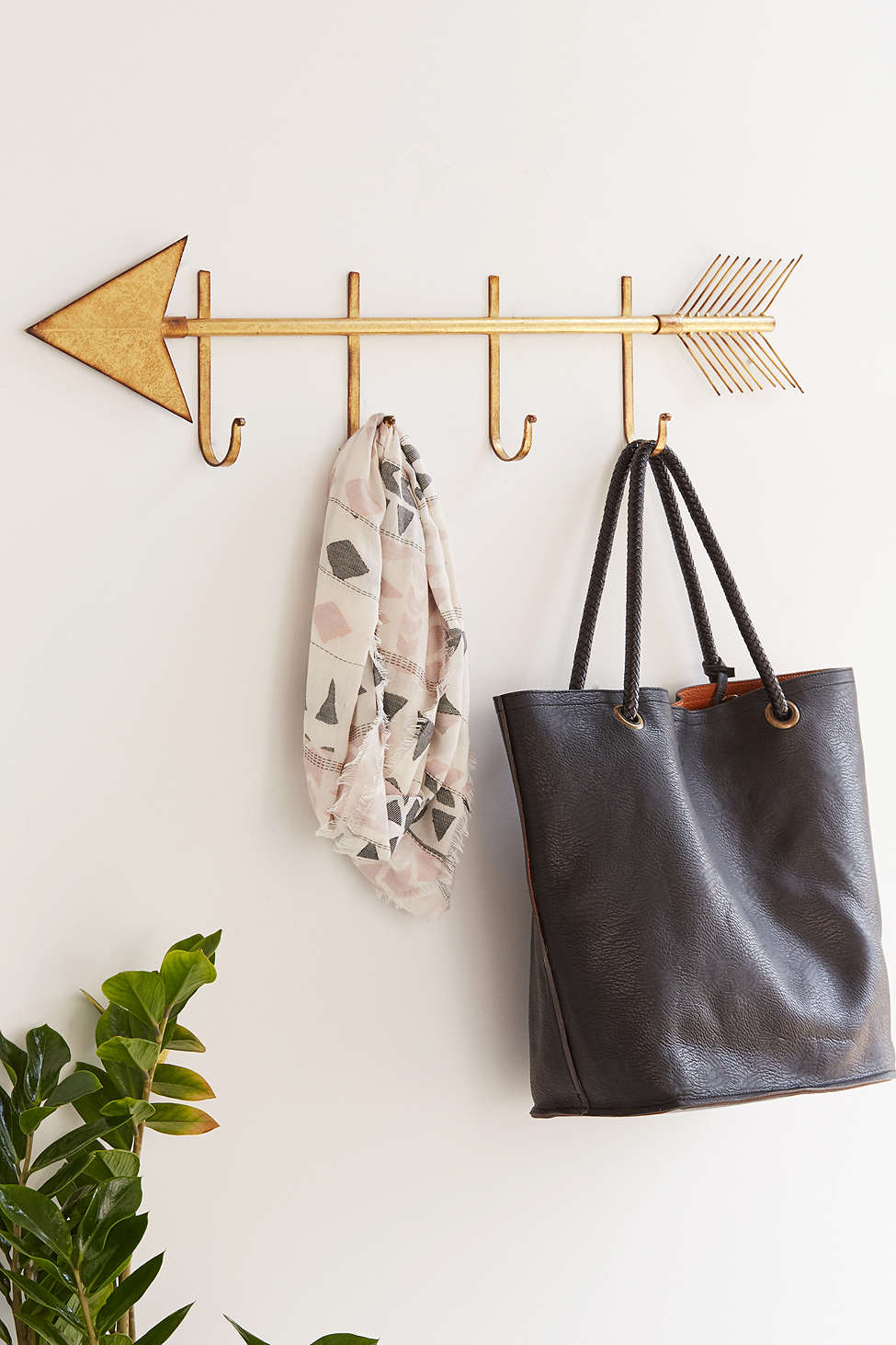 No, this is not a game of tic tac toe. But this X's and O's Hook definitely boasts a playful theme. Durable iron is the material of choice, and you can enjoy an affordable price of 2 hooks (both the X and the O) for $12!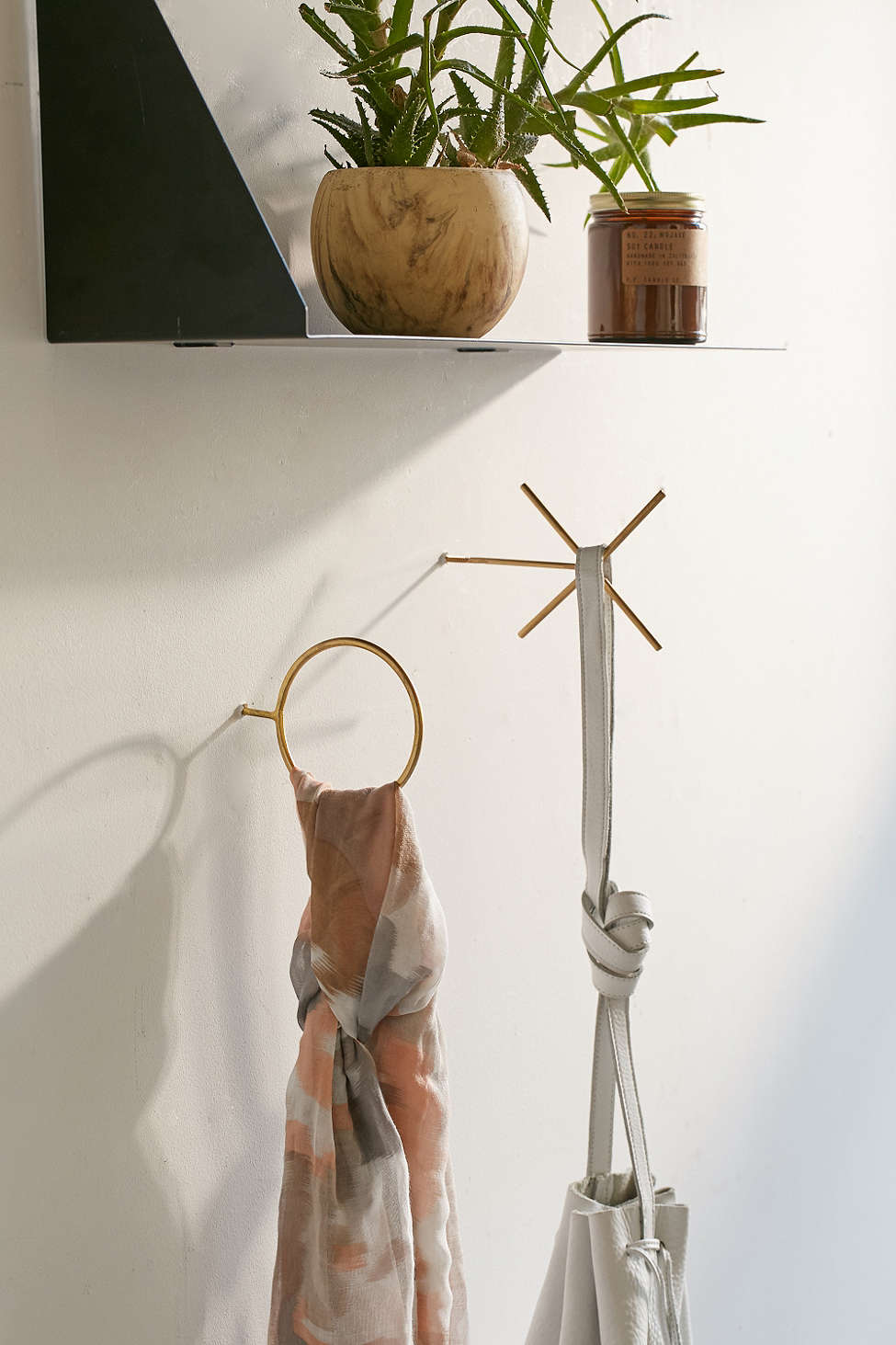 Last but not least, channel one of nature's most beautiful botanical forms with this Ginkgo Leaf Wall Hook, which adds a soft yet striking touch to any wall it graces: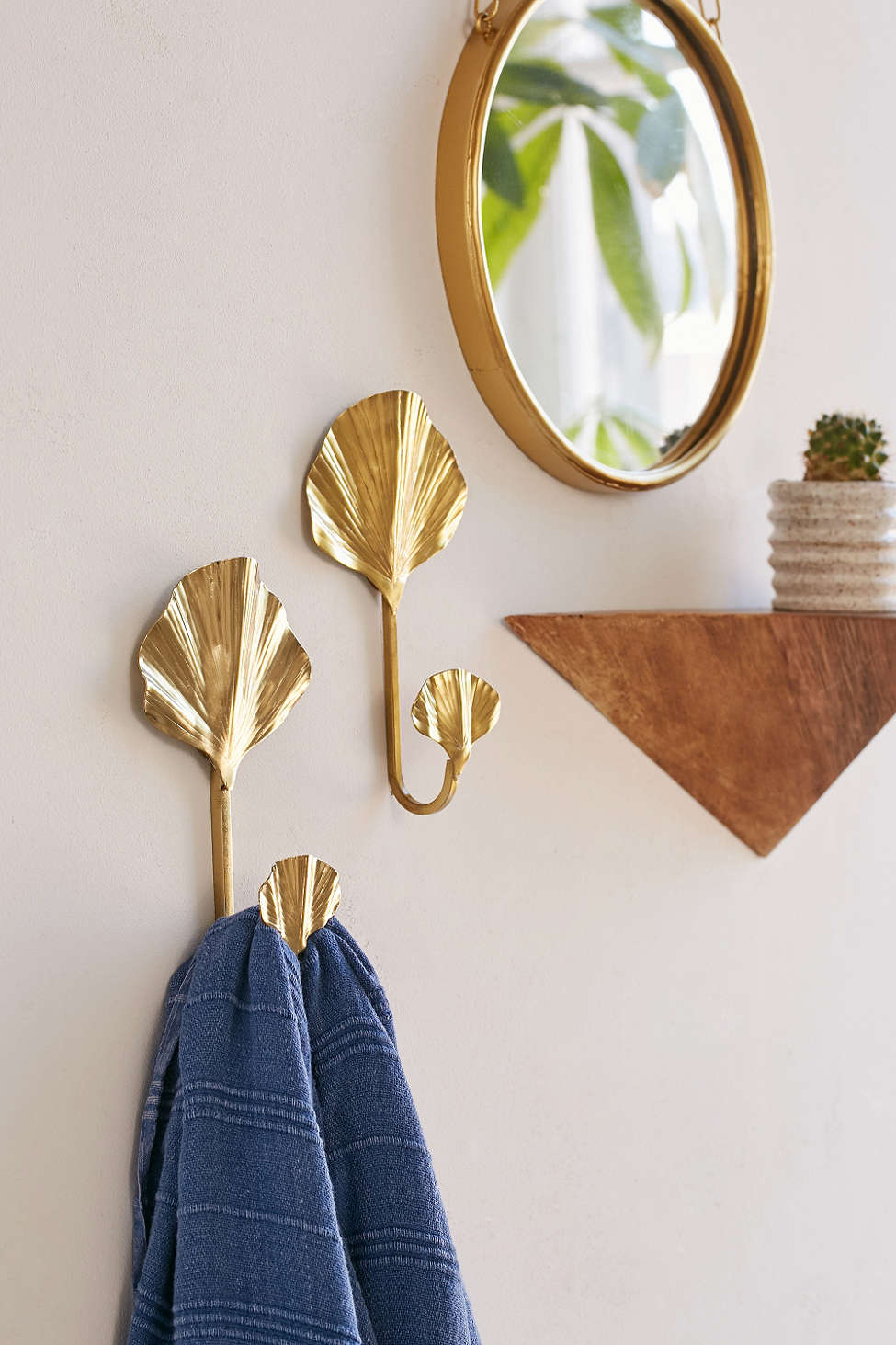 Minimal, Modern Wall Hooks from CB2
Minimal style at its finest! This phrase perfectly describes the modern wall hooks of CB2. First up: the beautifully constructed Set of 3 Dot Coat Hooks, crafted from eco-friendly sen wood reclaimed from old homes under renovation in India!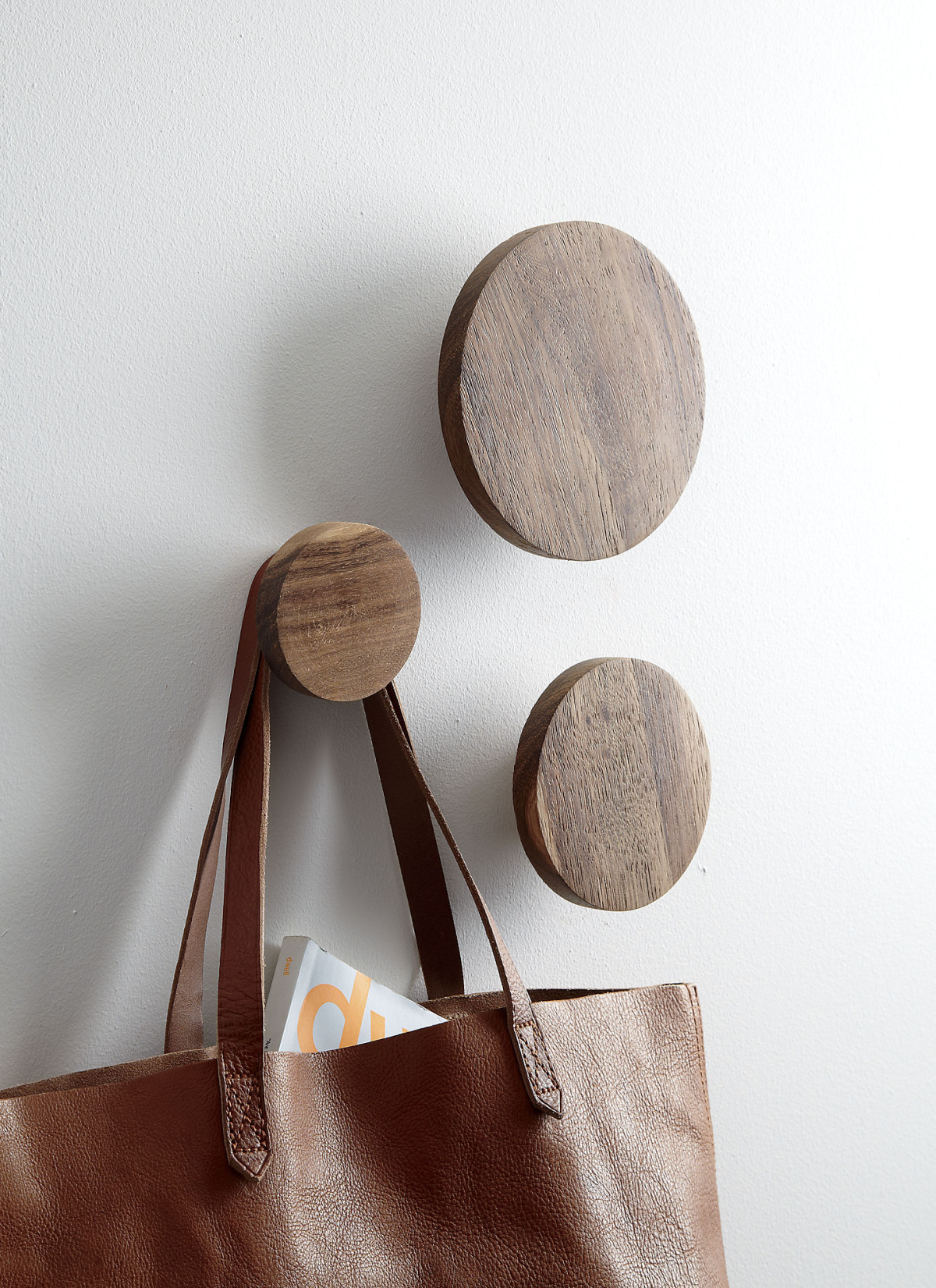 This 4-Piece Currency Hook Set proves there's power in numbers. And in mixed metals! Copper, pewter and brass metal finishes mix with bold black for an eclectic look: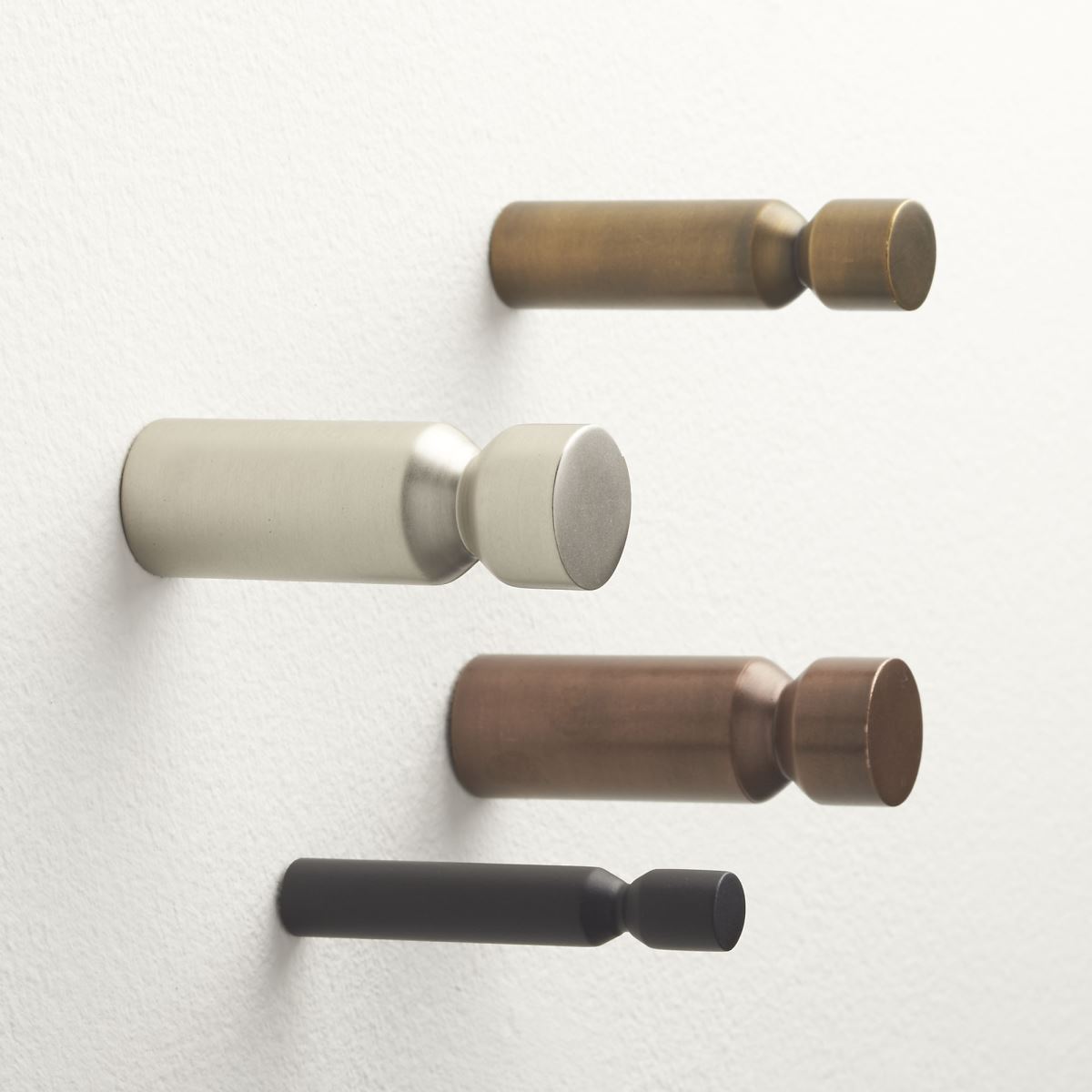 While you can use the Print Copper Hook as a necklace hanger, its 3-sided iron form also makes it ideal for coats, scarves and more. Love that polished copper finish!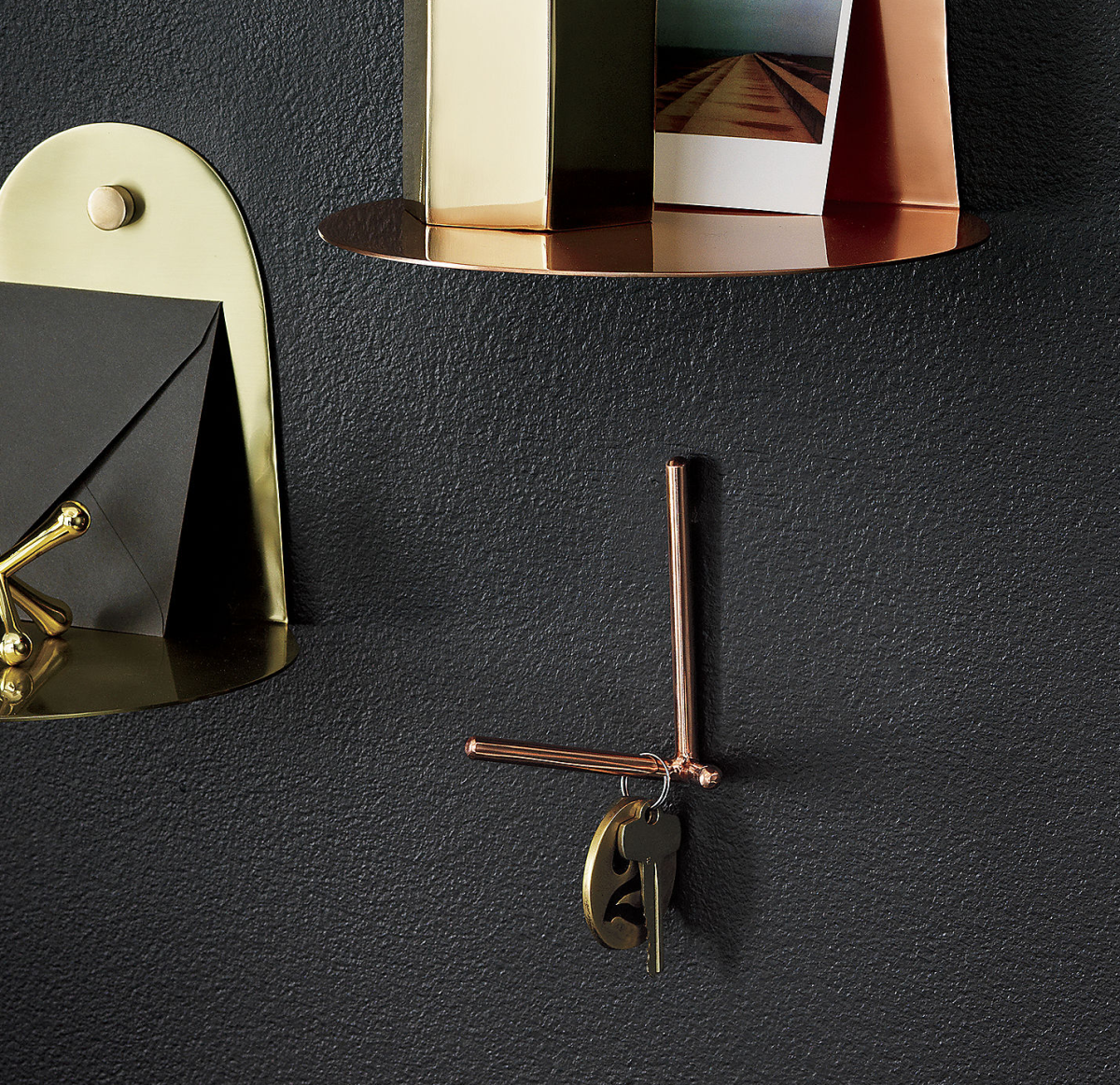 The hooks are also available with a matte black coating. Say hello to the Print Black Hooks below, which are perfect for de-cluttering areas of your home such as the entryway: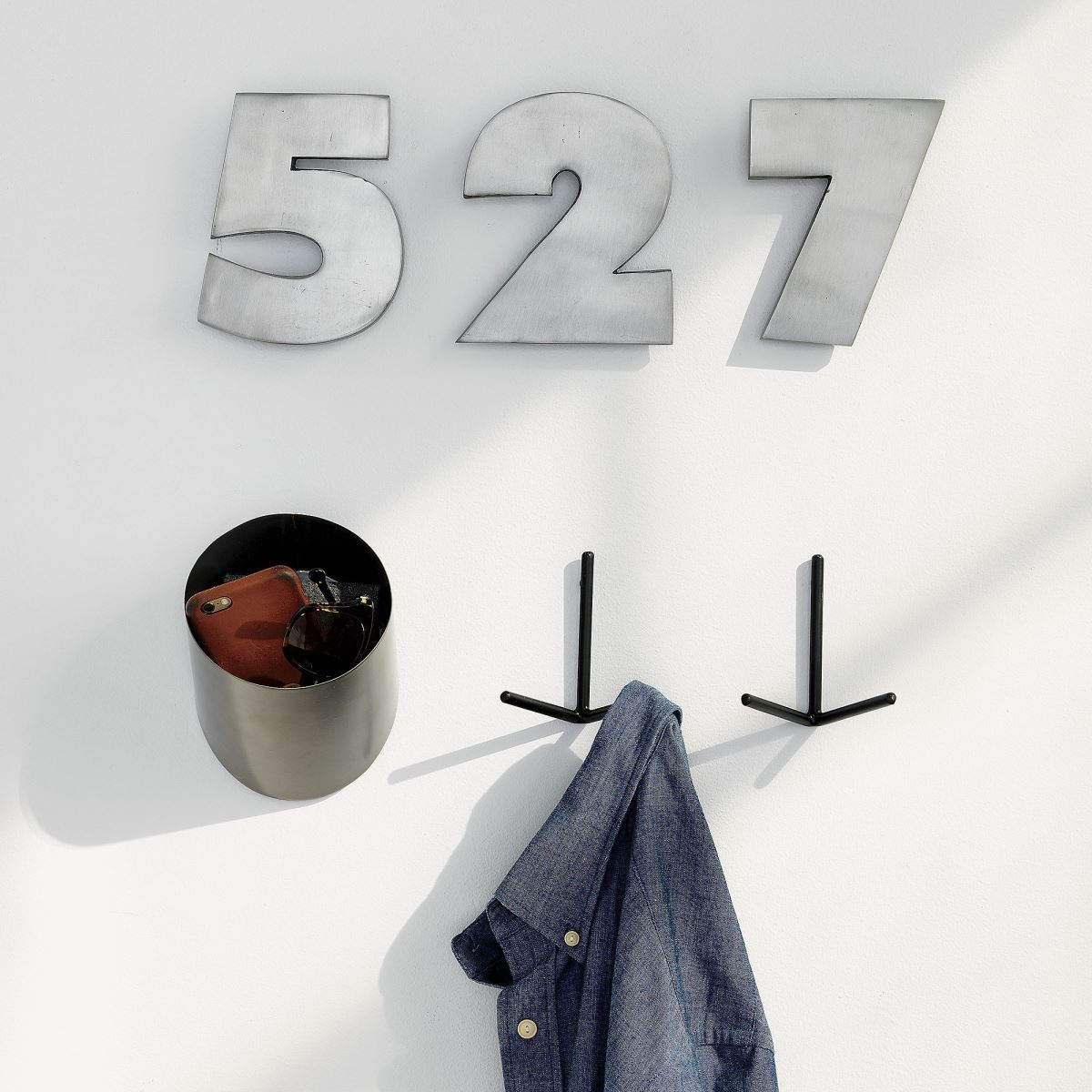 This Leaning Edge Aluminum Wall Hook is attached to the wall with brass bolts for a two-toned look that's heavy on style and easy on the eyes!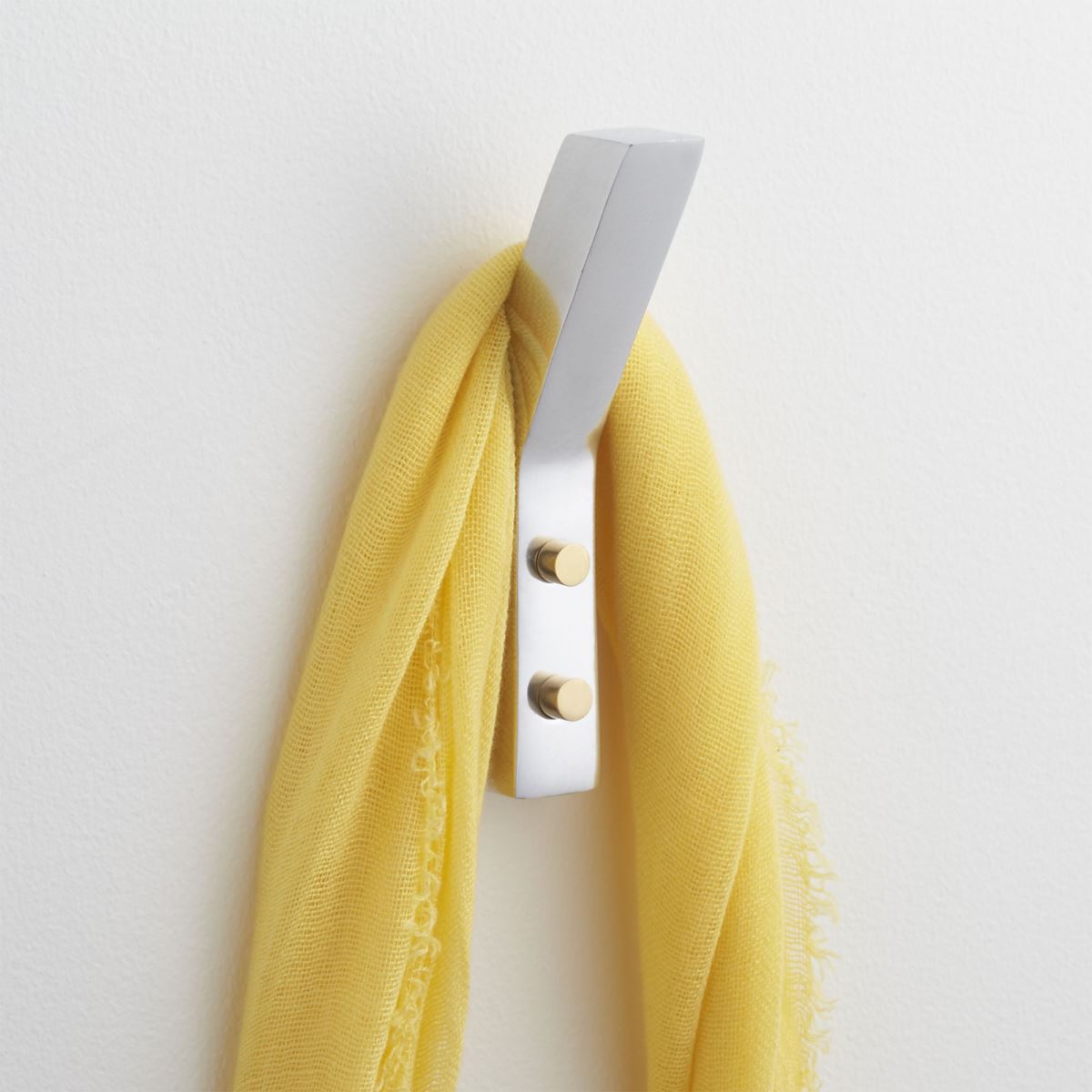 Unique Wall Hooks from ferm LIVING
We end today's post with a collection of hooks from design studio favorite ferm LIVING. The Brass Hooks featured below are easy to mount with the included screws. Their gold-toned style is simple yet modern: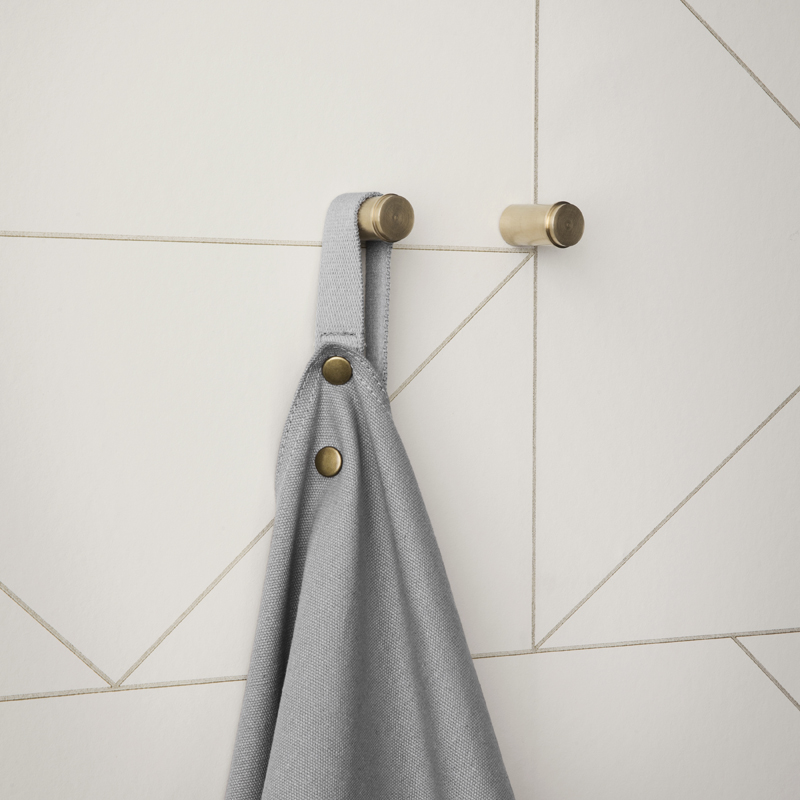 For a different take on the wall hook, try the Square Rack. Below we see it without any hooks (although a clip helps secure a photo to the form):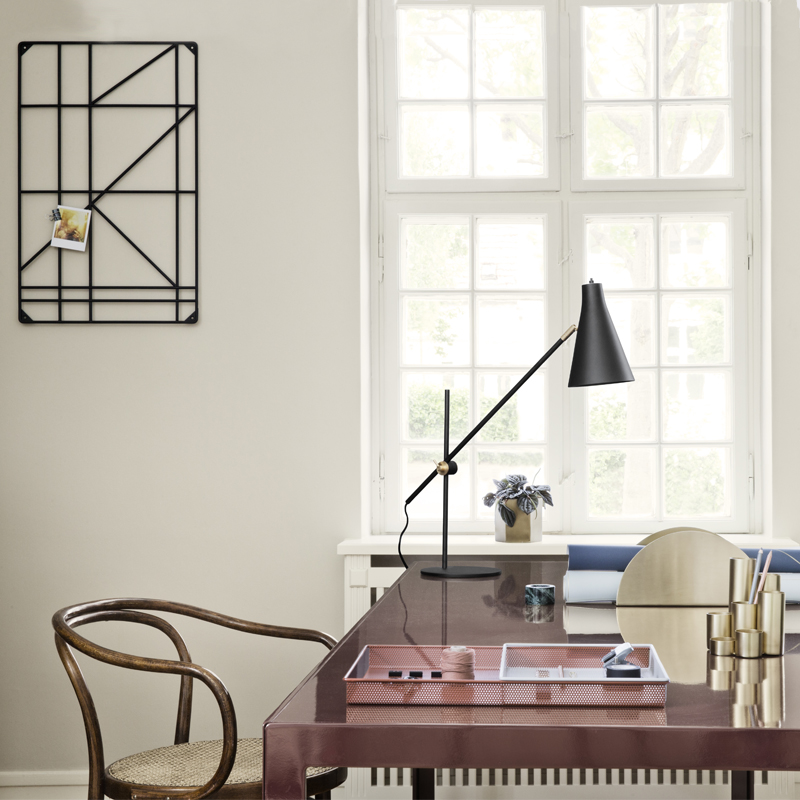 But in the next image, we see the piece with three of the 8 included hooks. Suddenly this artistic metal item becomes a display center that keeps you organized with geo flair: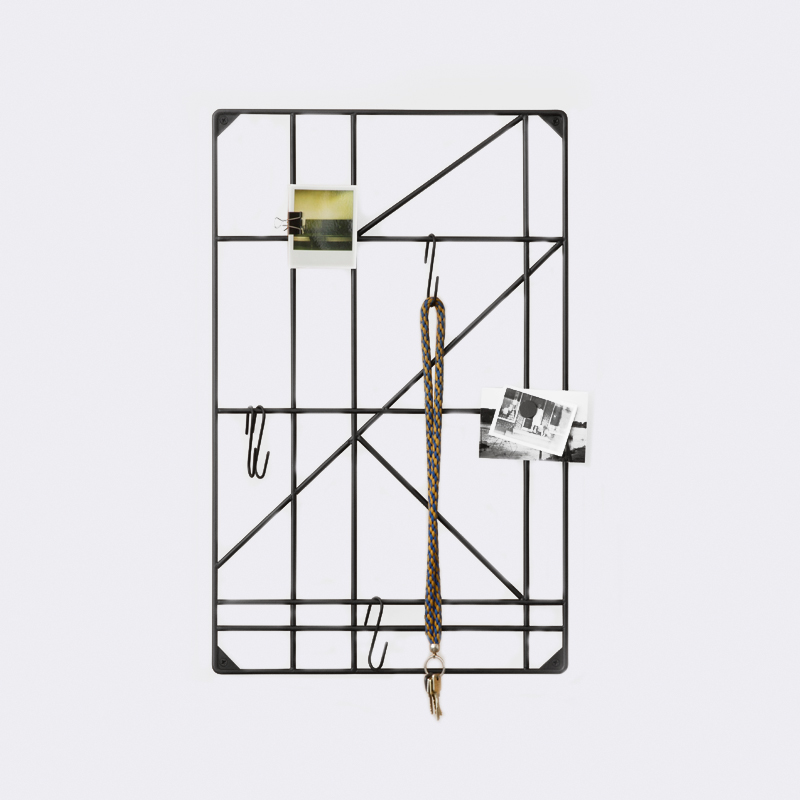 If you have little ones at home, they're sure to love ferm LIVING's animal-inspired hooks, which feature adorable faces, sans ears. Made of beech wood and hand painted, they will surely bring a smile to your child's face.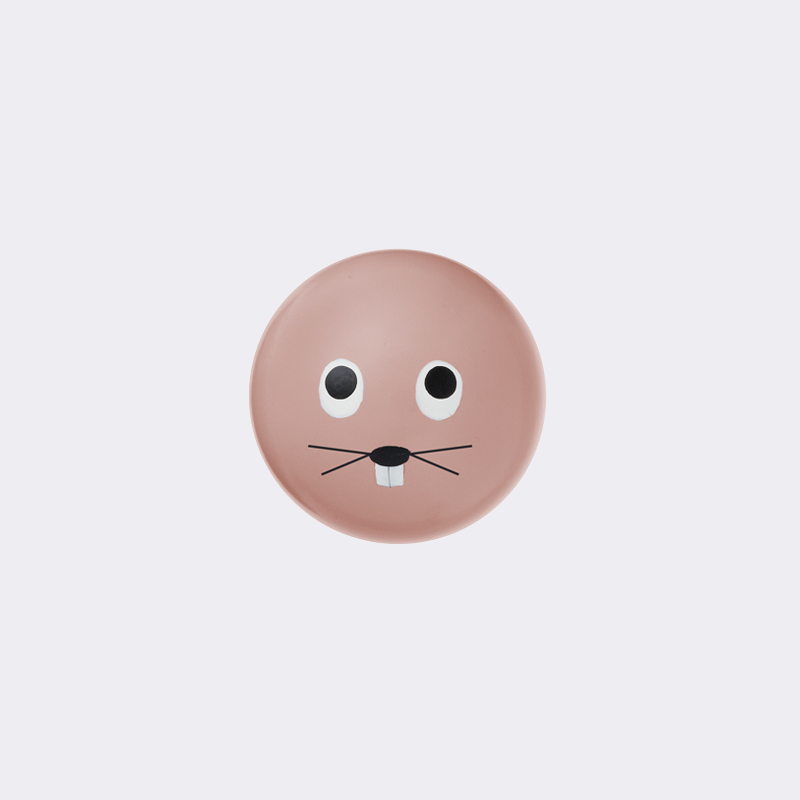 Choose from four designs: the Panda Hook, Dog Hook, Sea Lion Hook and Rabbit Hook (shown above). Below we see all four in a whimsical vignette: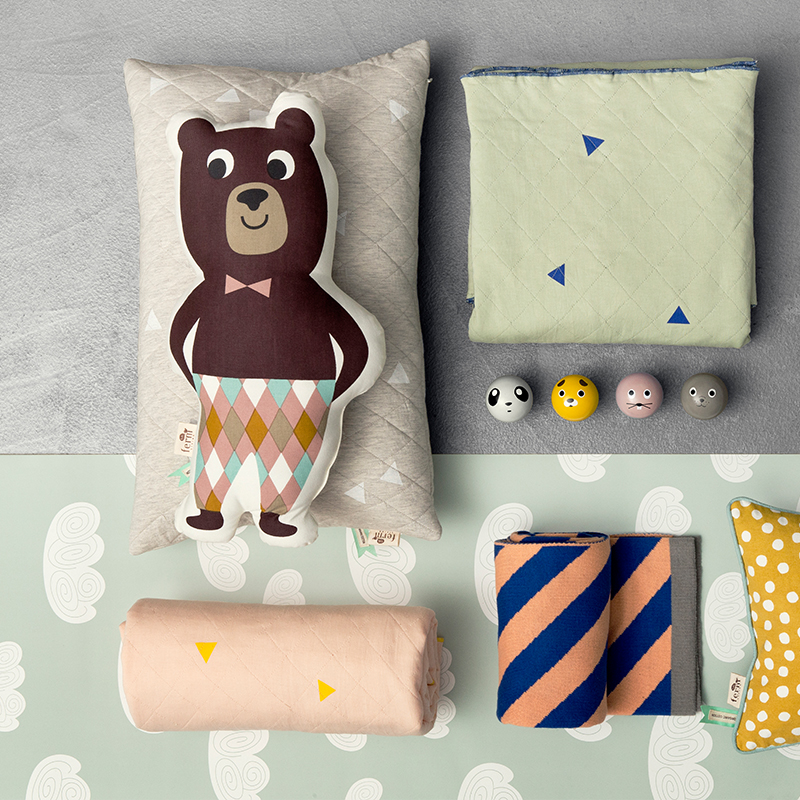 Let's take a closer look at the Panda Hook, which is as cute as it is functional. Panda will happily hold your child's favorite scarf or bag: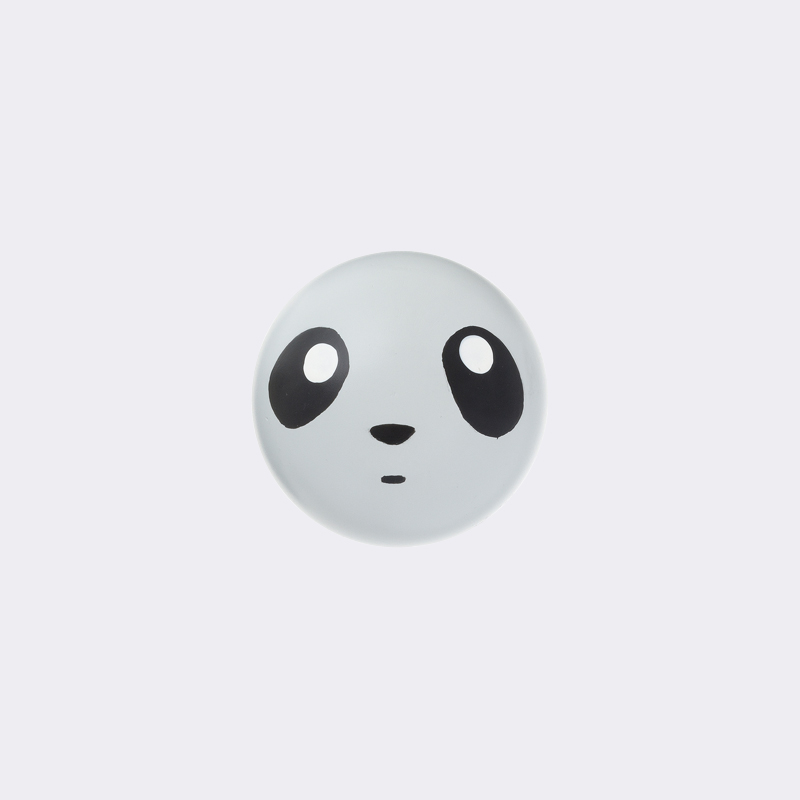 Has today's post inspired you to add a wall hook to your home? Tell us about your favorites by leaving a comment below…