Located in the beautiful Southern City of Loja in Ecuador, the gorgeous and unique FB+ estudio Office designed by the team of FB+ studio themselves leaves you awestruck with its brilliant use of wall murals. The office occupies a mere 20 square meters of space inside a 250 square meter lot with its ftont being protected by a coupled of doors that keep out unnecessary attention. But what really captures those that walk by this tiny office is the brilliant mural painting by architect Carlos Valarezo; a masterpiece that portrays busy city lifestyle and connects the modest office with the busting landscape around it.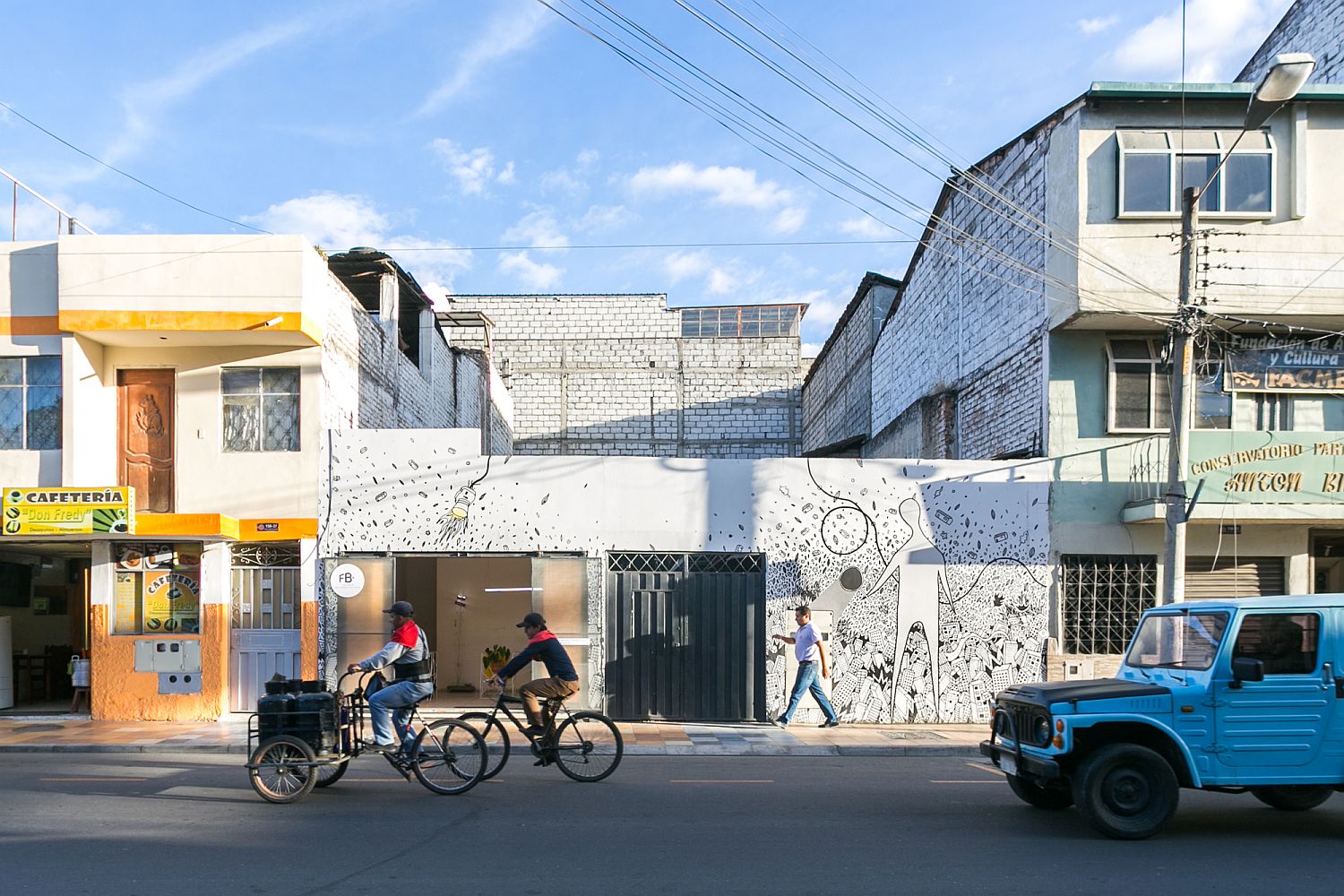 At the entrance to the office one finds sliding translucent polycarbonate doors that lead to another set of doors in OSD. The twin door system allows light to come into the office while providing complete security. The décor inside the office is simple and minimal with shelves in metal and wood in the corner offering both aesthetic and functional elegance. Pops of yellow bring color into an otherwise neutral space in white while indoor plants make the decorating style even more vibrant. [Photography: FB+ studio]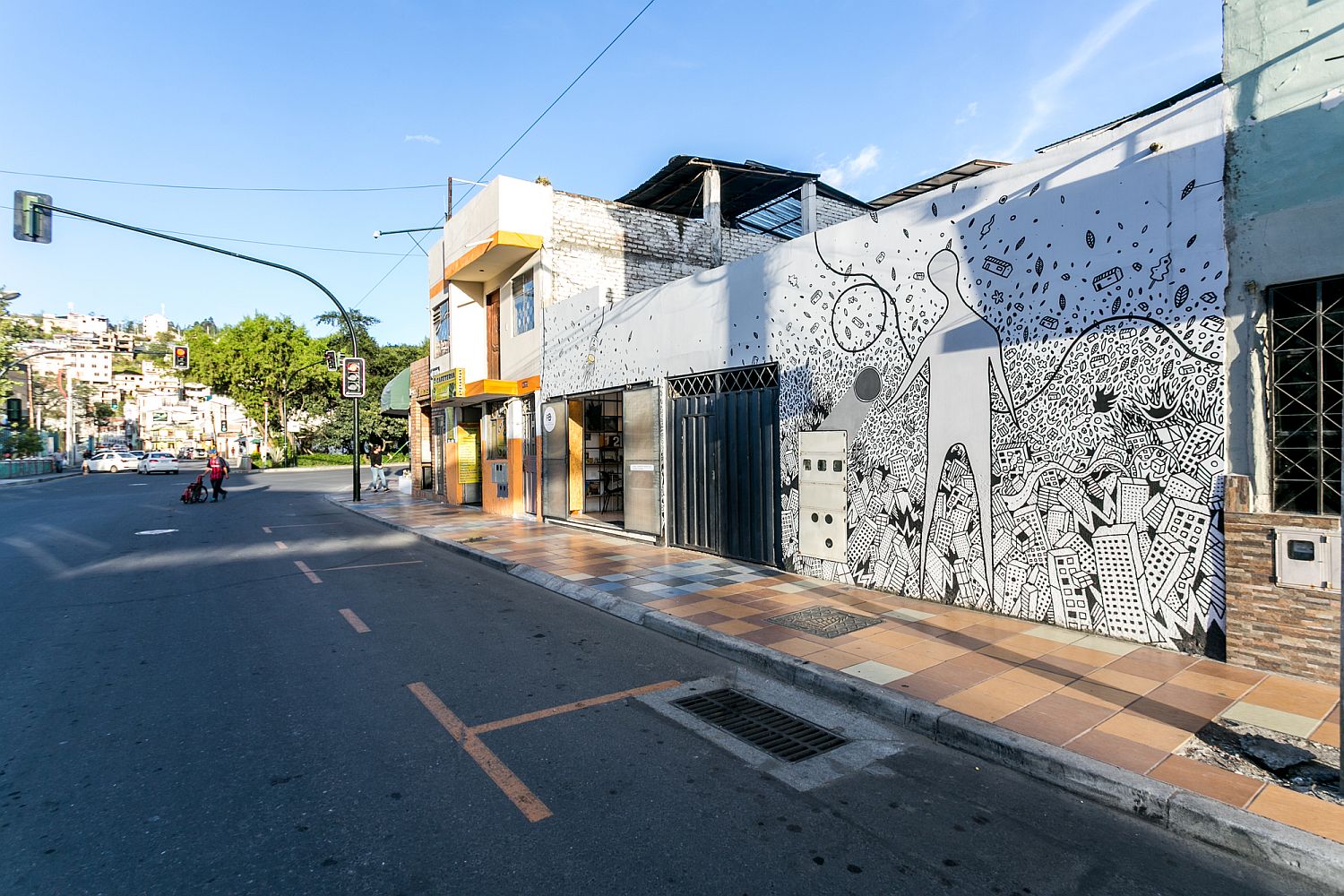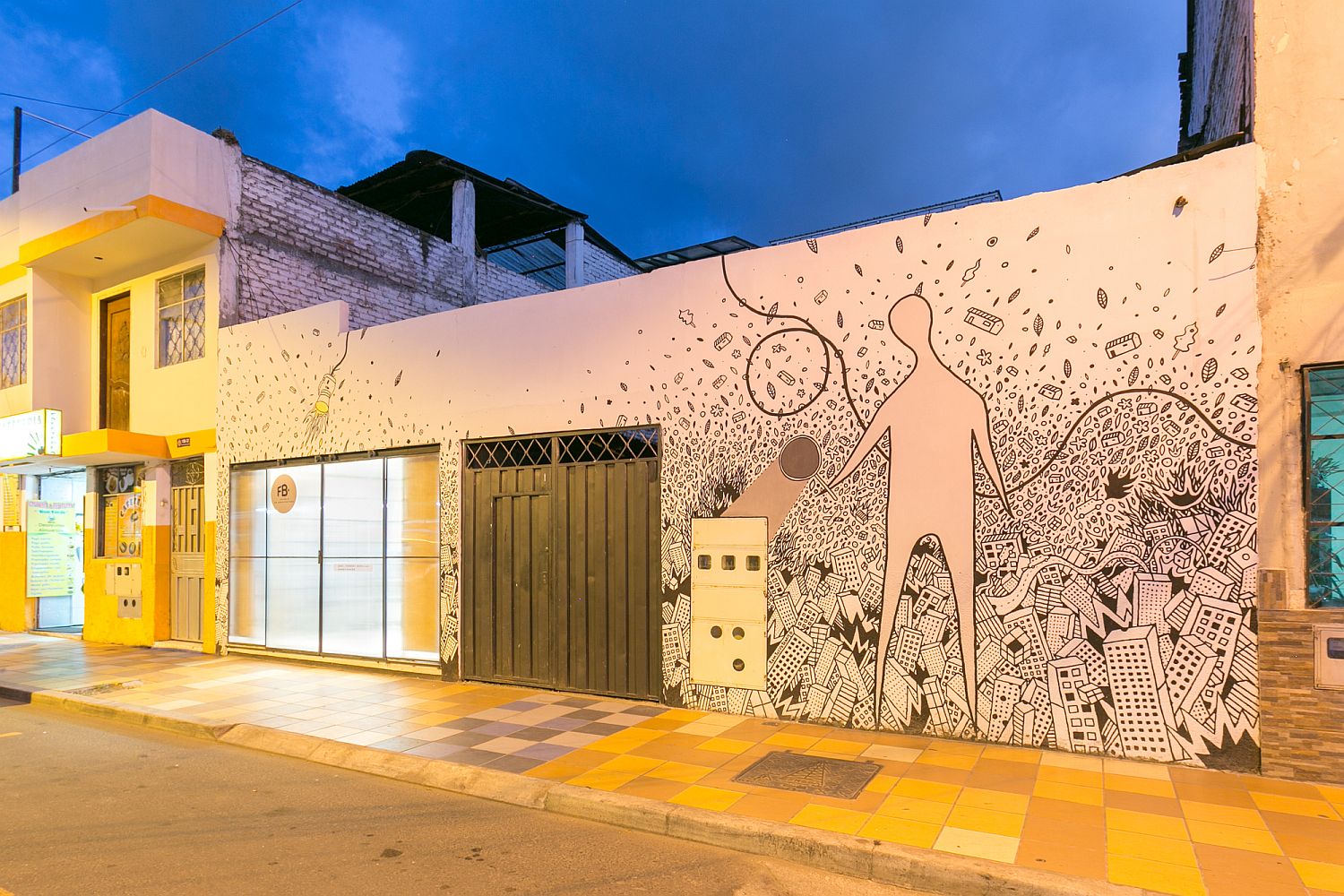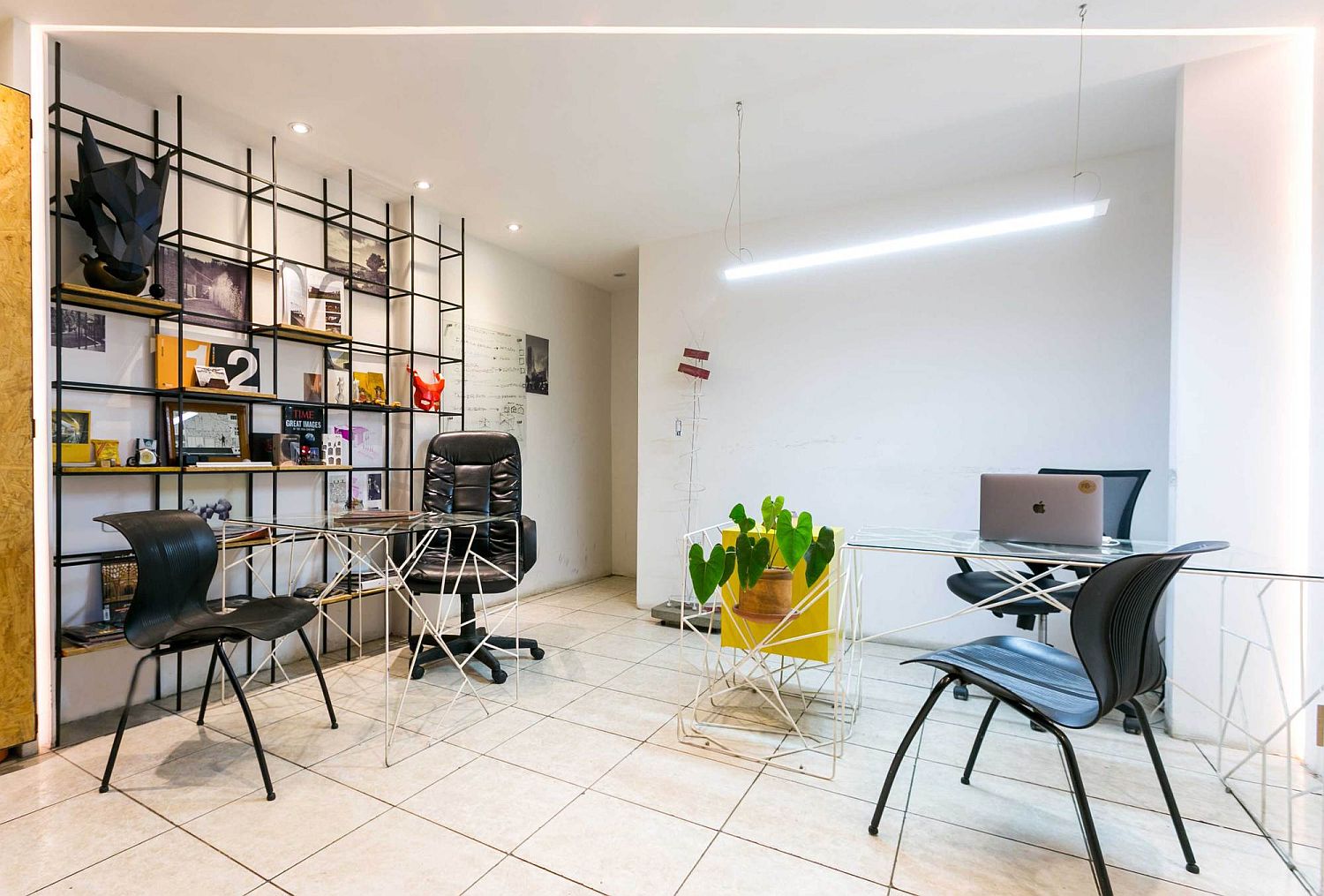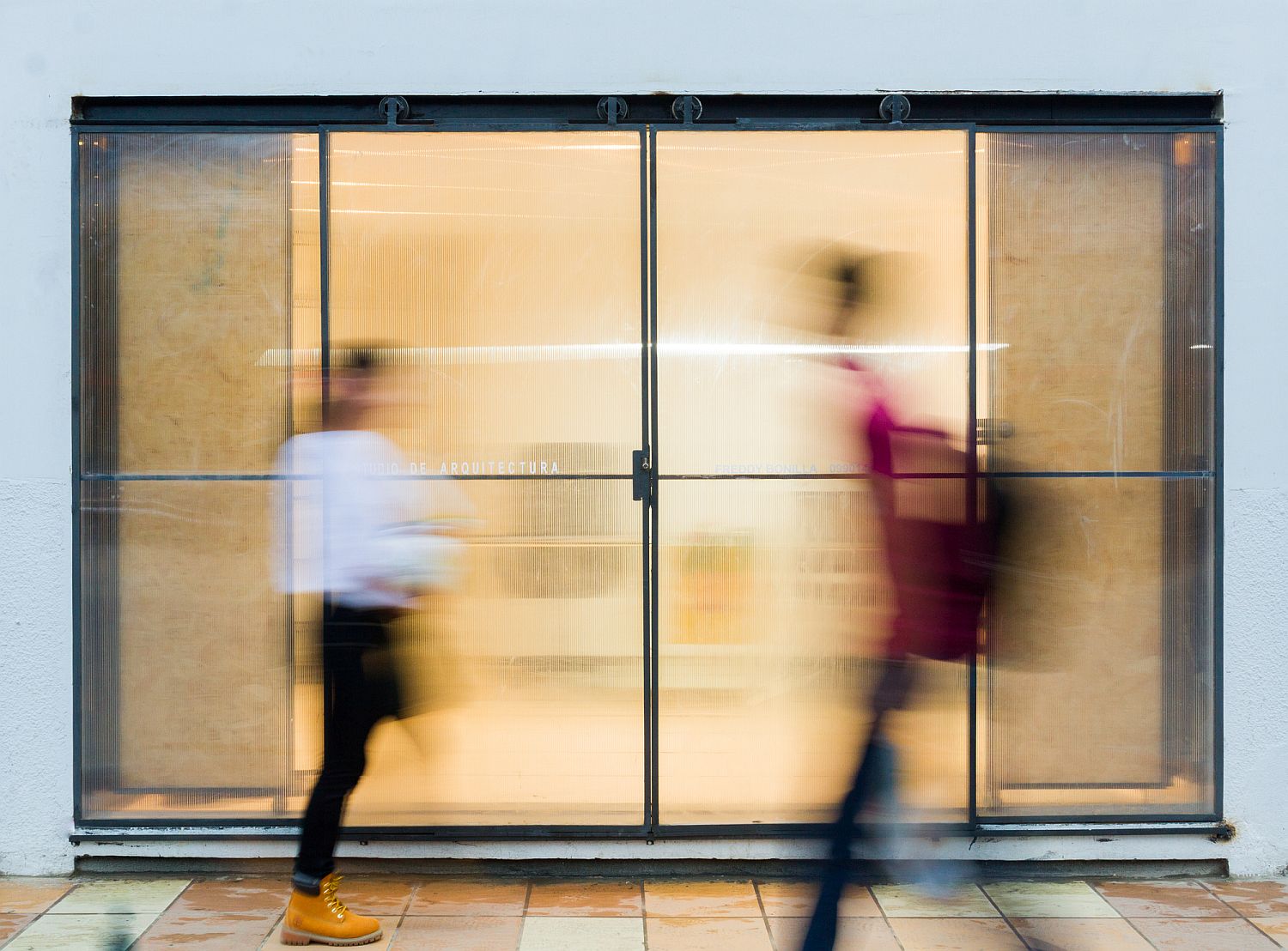 The studio seeks to interact with the city, giving it a neutral space for pause and observation, creating a space that transforms from a vacuum in the day to a point of light at night, taking advantage of its materiality. The mural painted by the architect Carlos Valarezo integrates the studio with the city, conceptualizing the formal, integral and philosophical research in architecture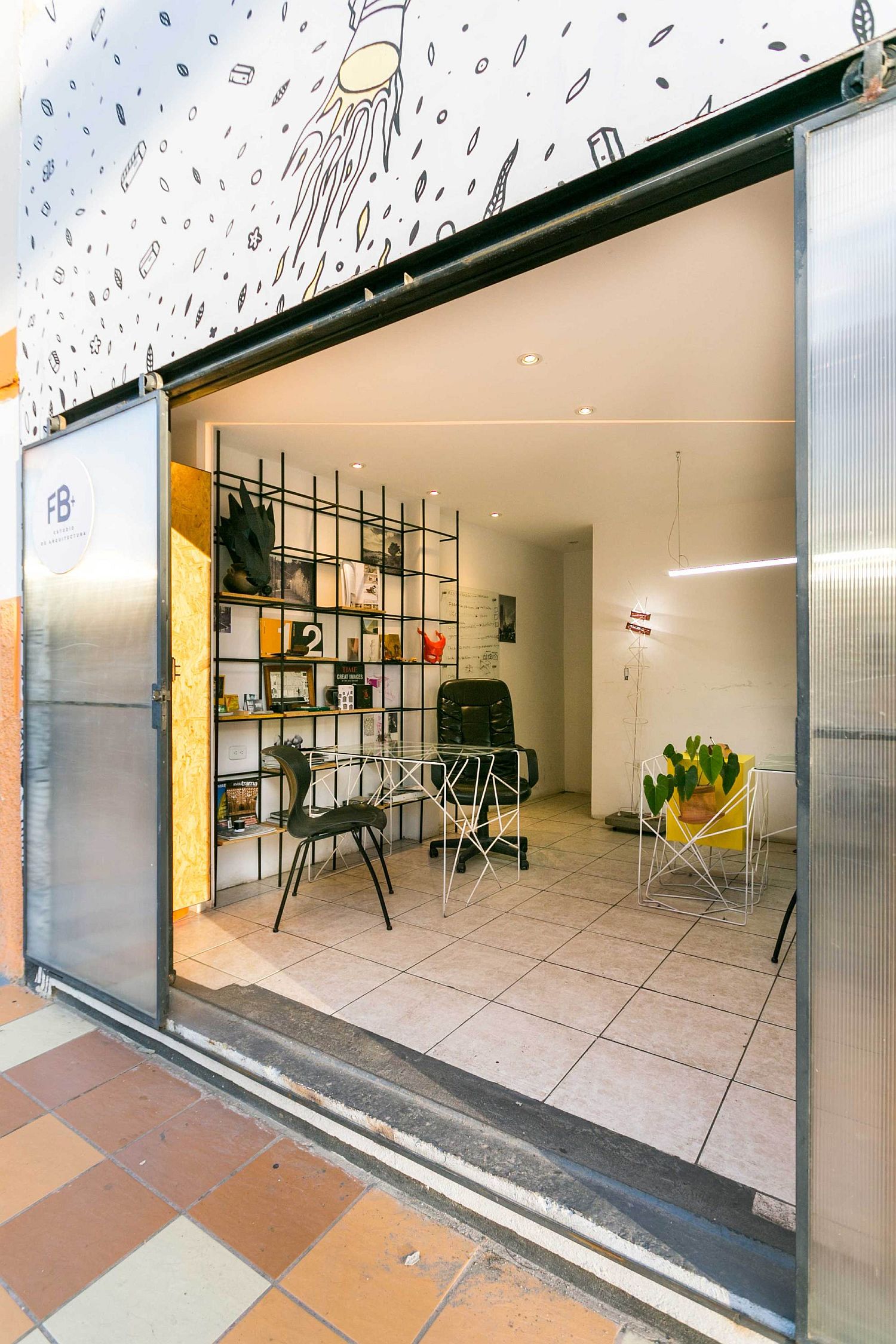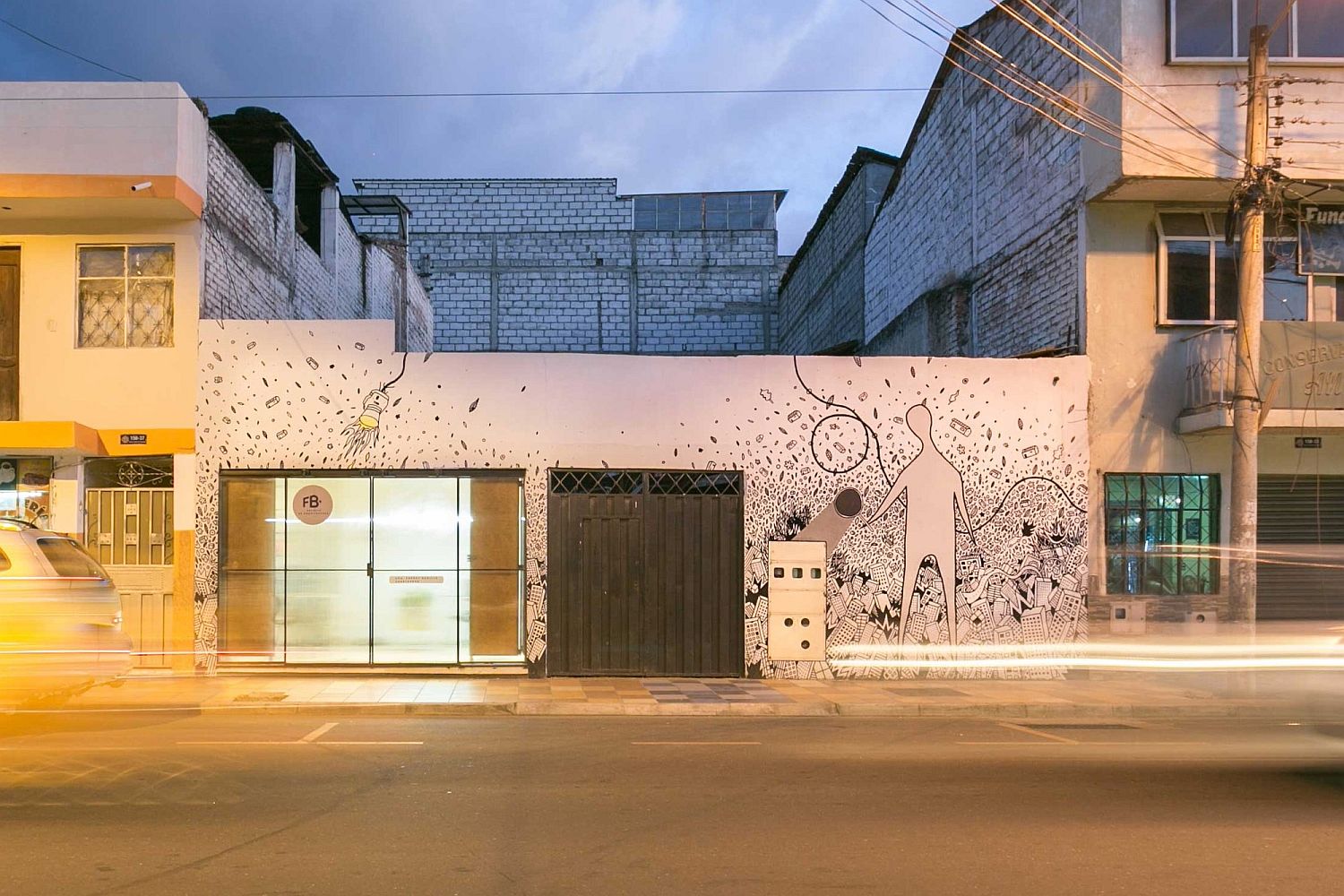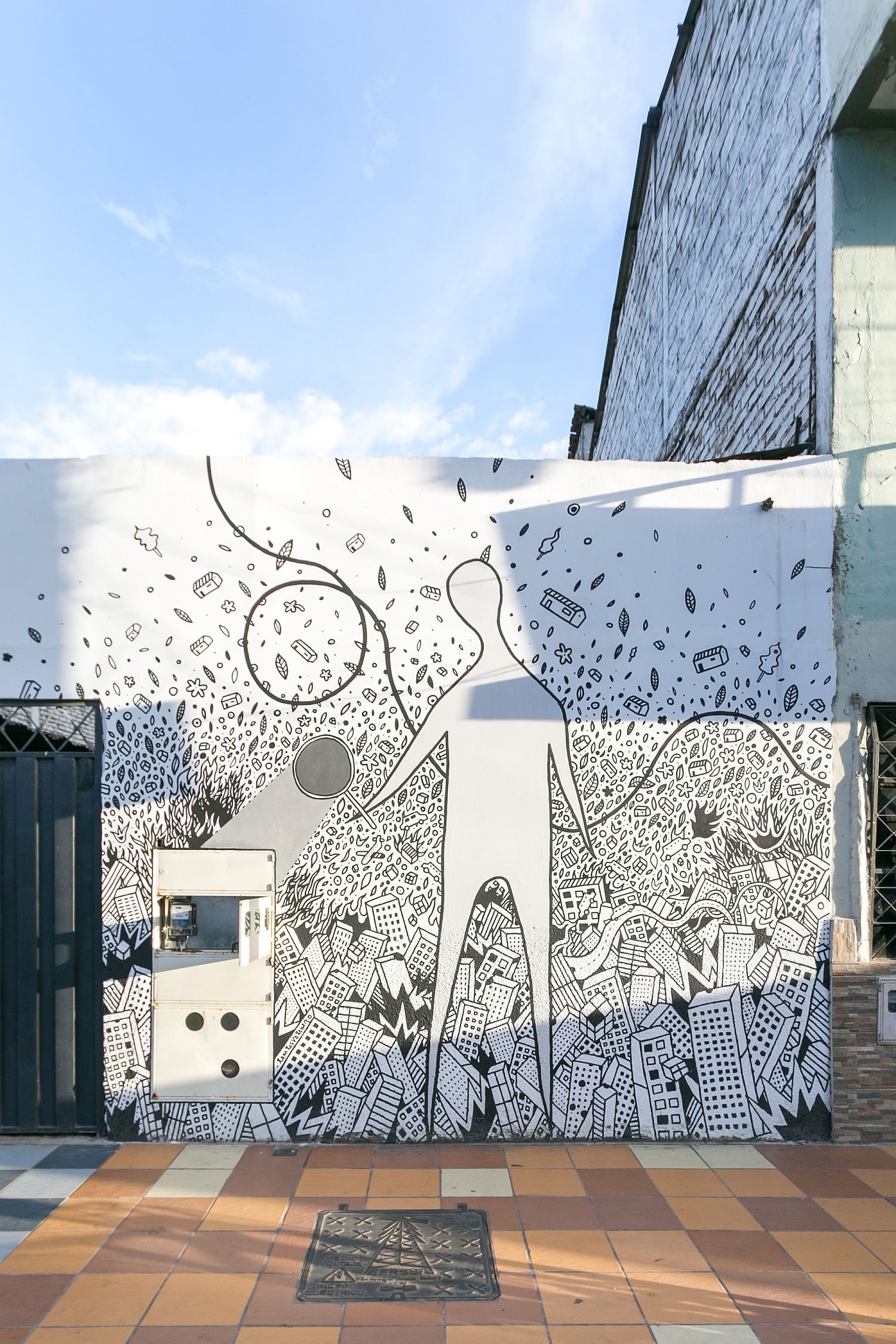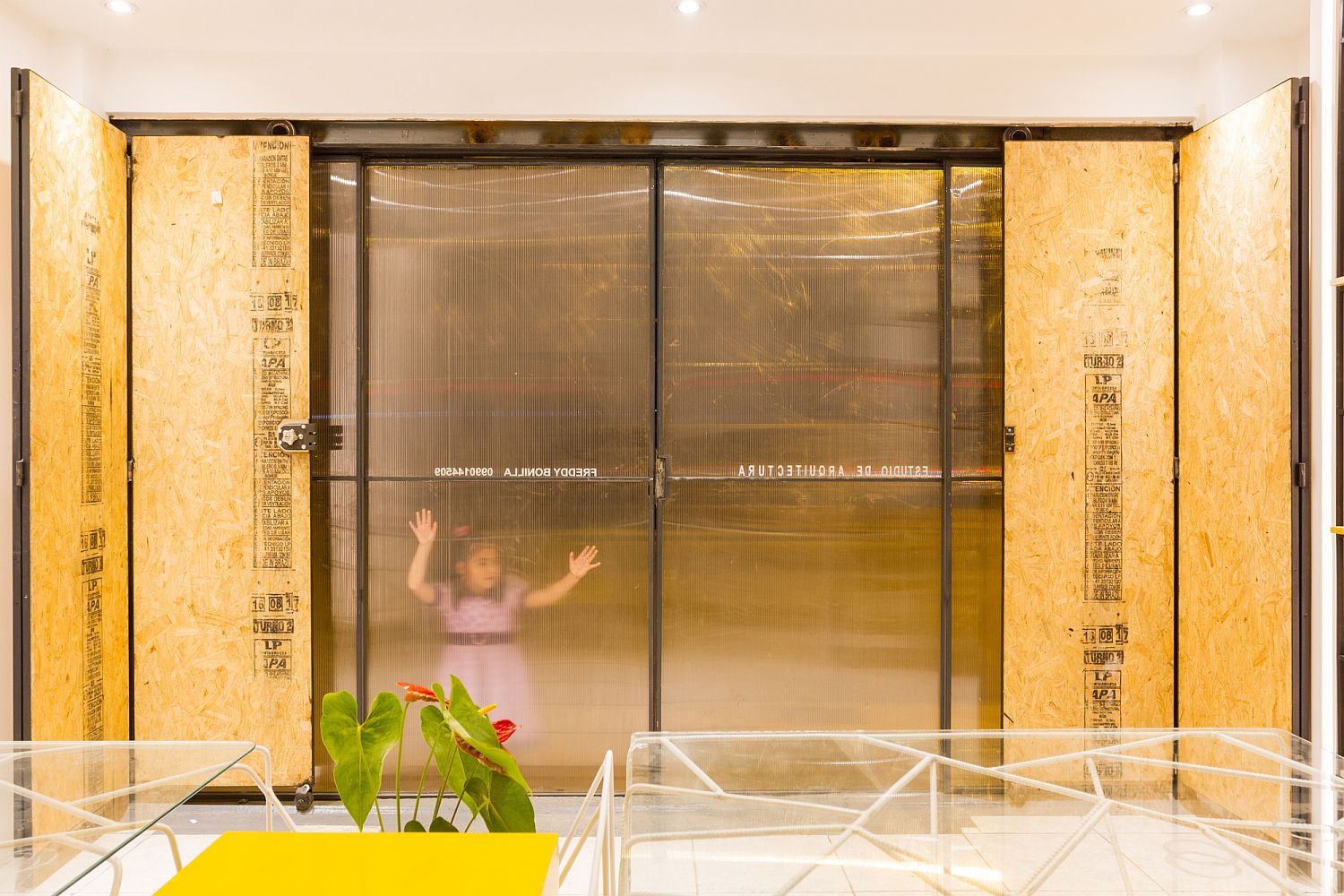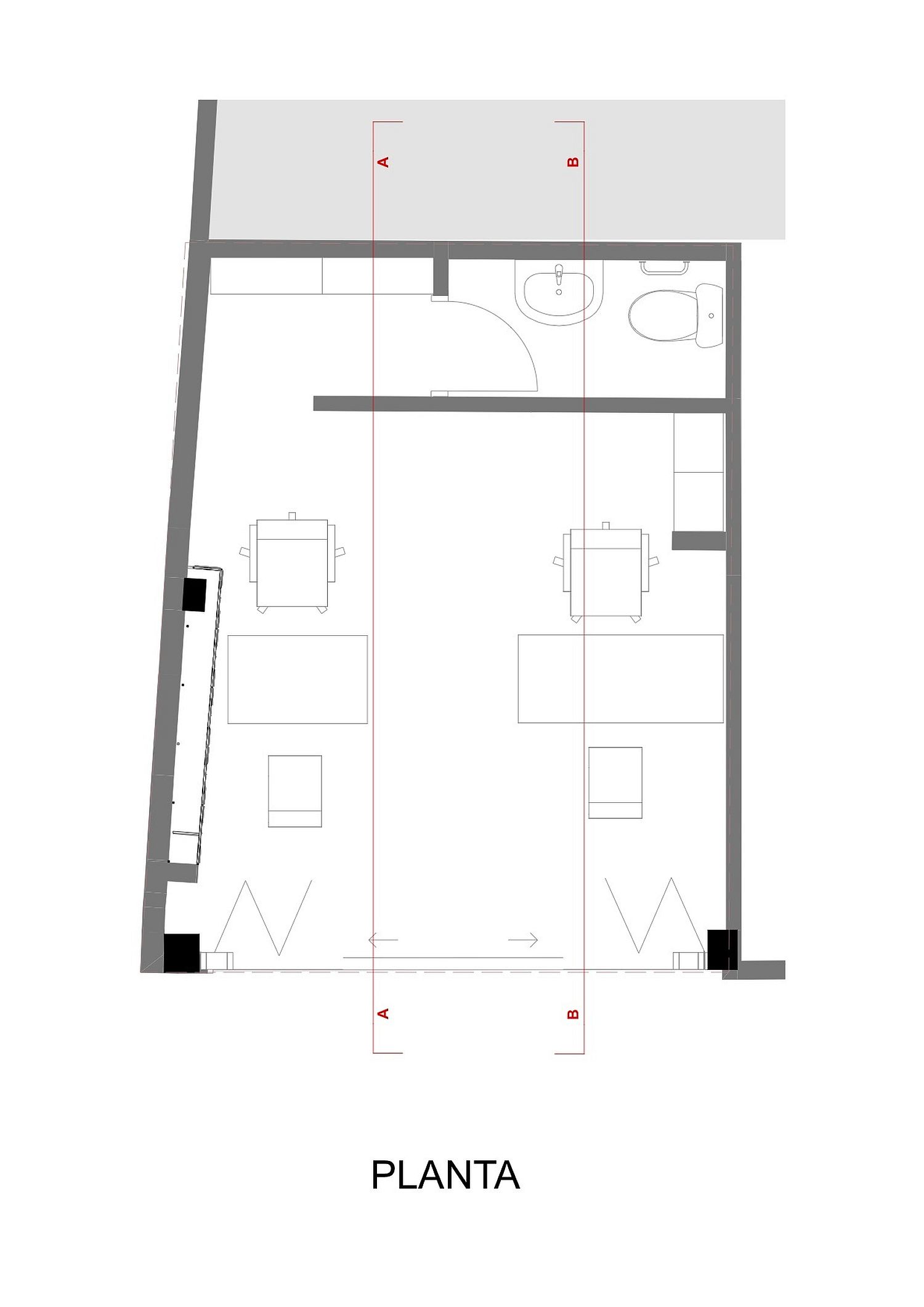 Liked the story? Share it with friends.