Drawing inspiration from the iconic backdrop of Doi Suthep, Code Space designed by Full Scale Studio is an office space unlike any other. A distinctive feature of this contemporary office is its unique, undulating roof that not only gives the large and cheerful office a smart street façade, but also provides better drainage of rainwater and keeps away seething hot tropical sun. Located in Chiang Mai, Thailand, light is an essential component of this ingenious office as a series of skylights, large glass windows and sliding glass doors connect the outdoors with the interior. A gorgeous 'green zone' creates an even more refreshing work environment!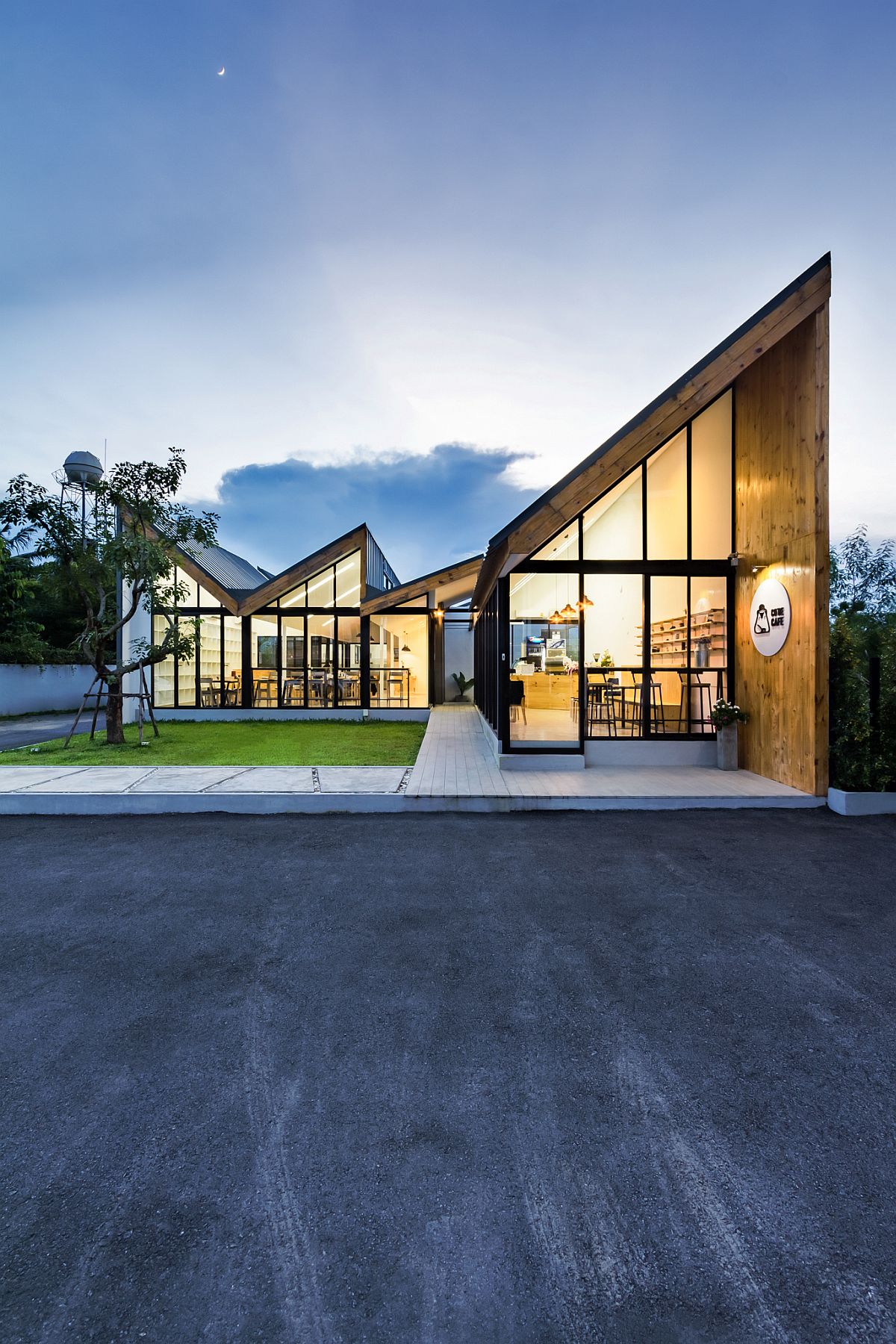 It is a coffee shop that greets you at this 245-square-meter office and a small pantry sits next to it. A large garden on one side and a deck and smaller garden flank the coffee shop with co-working office spaces behind them. It is the open and interactive co-working spaces and software offices that take up most of the room inside this expansive office with natural wood décor adding warmth to the interior. A series of private offices, library and meeting rooms complete Code Space, giving it an adaptable and flexible layout which can be easily altered over time.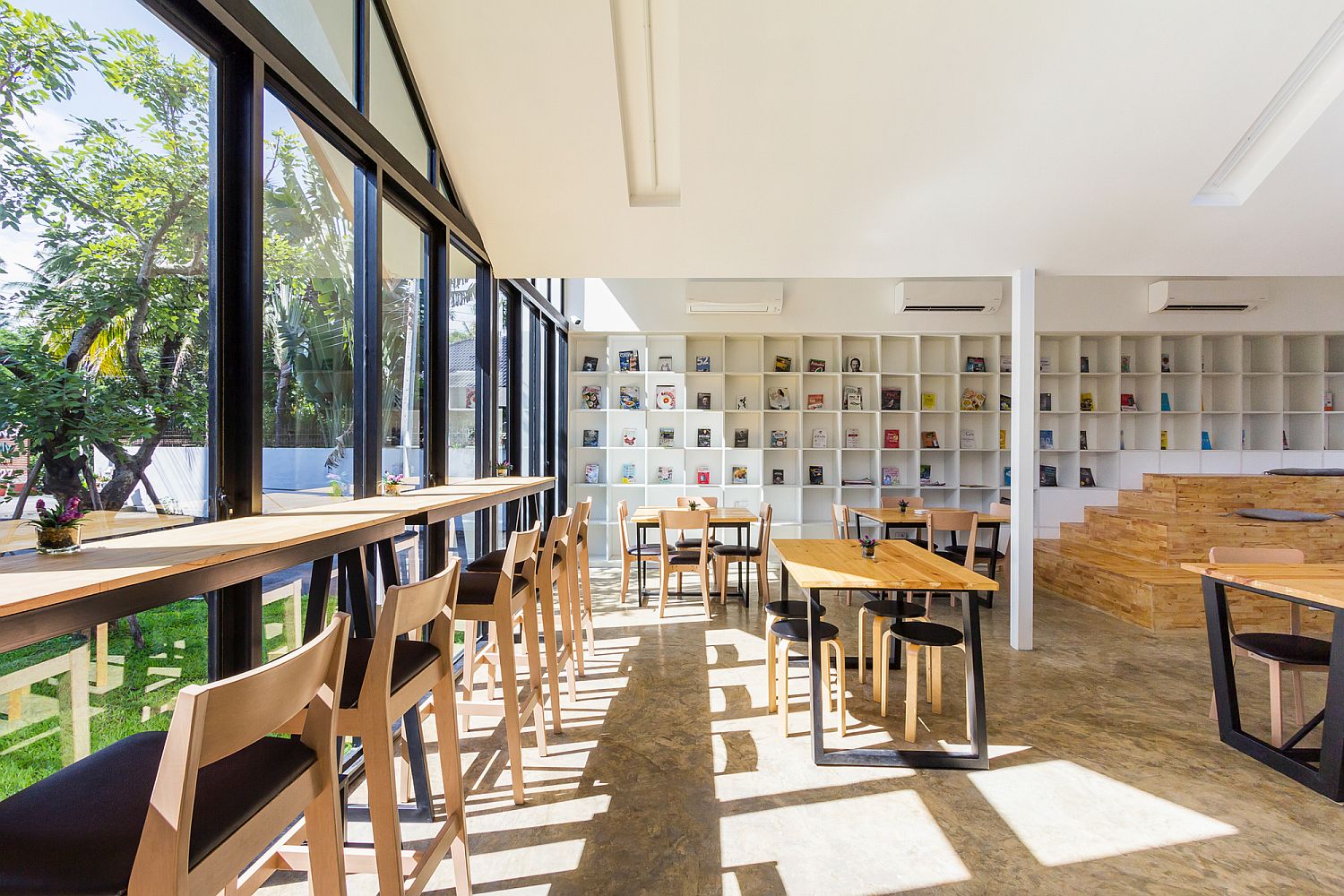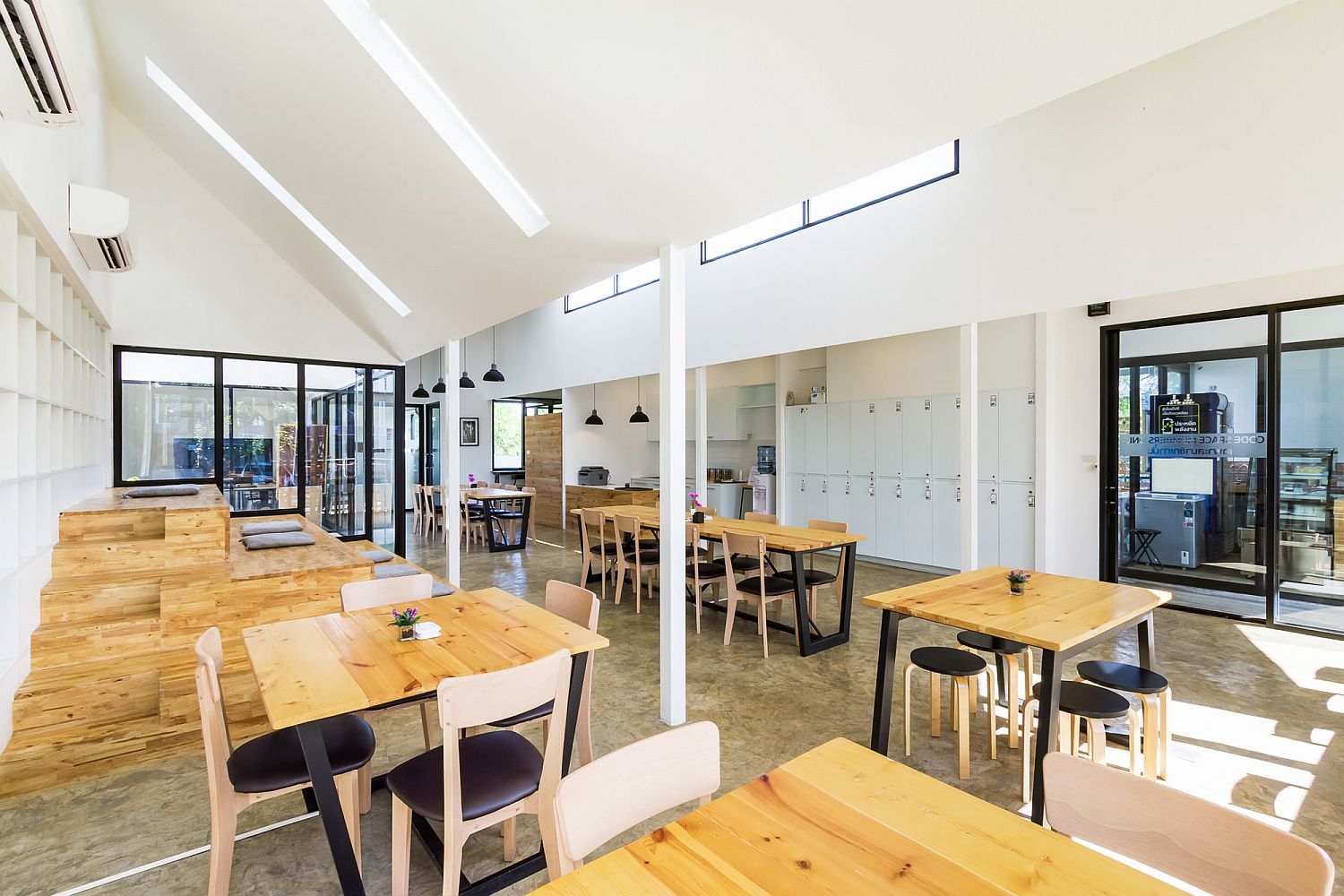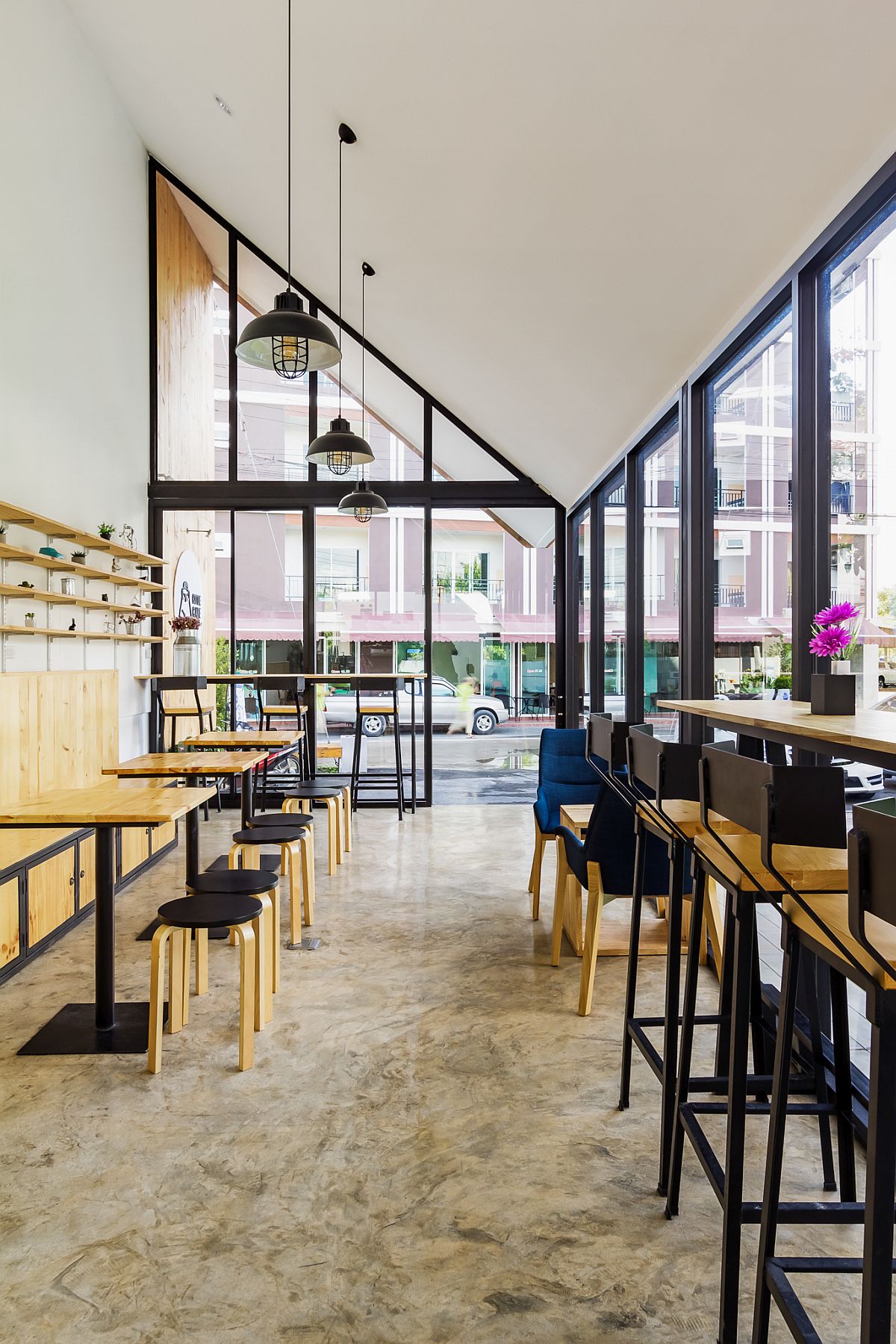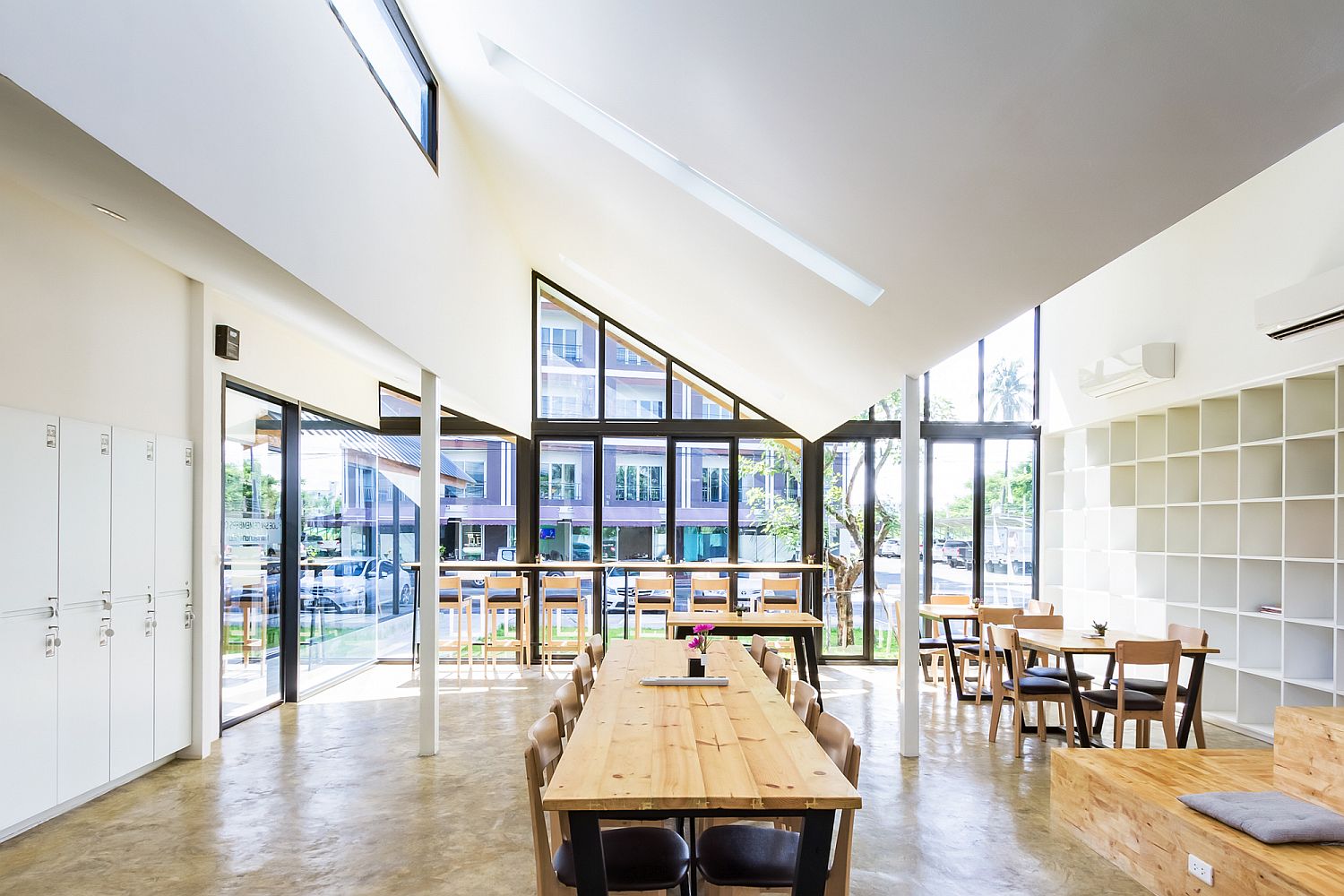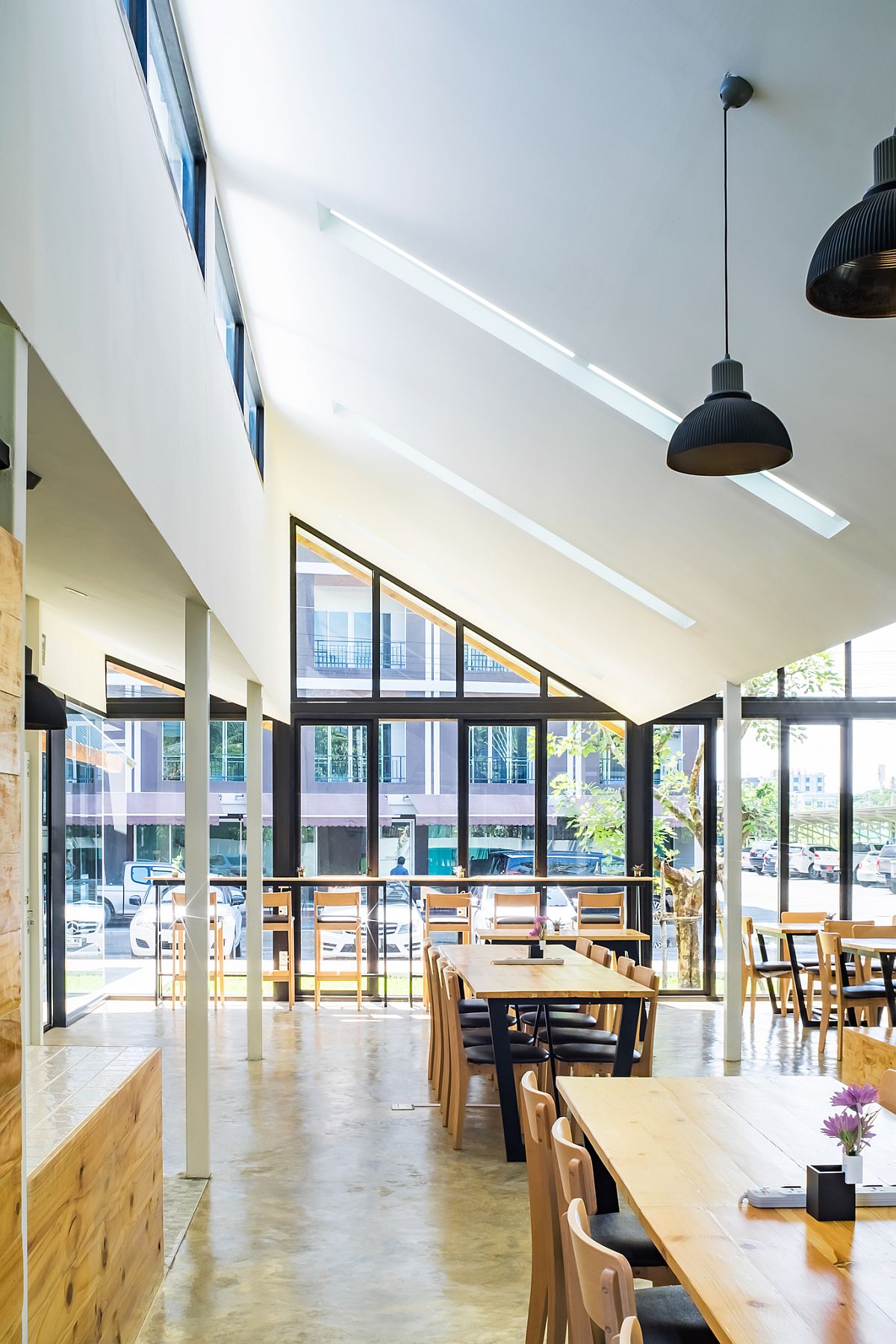 There is an undeniable industrial flavor throughout this Thai office that is accentuated by the use of industrial style pendant lighting, dark, metallic frame of the windows and the overall ambiance indoors. A perfect blend of modern aesthetics, industrial accents and plenty of practicality… [Photography: Chaiyaporn Sodabunlu]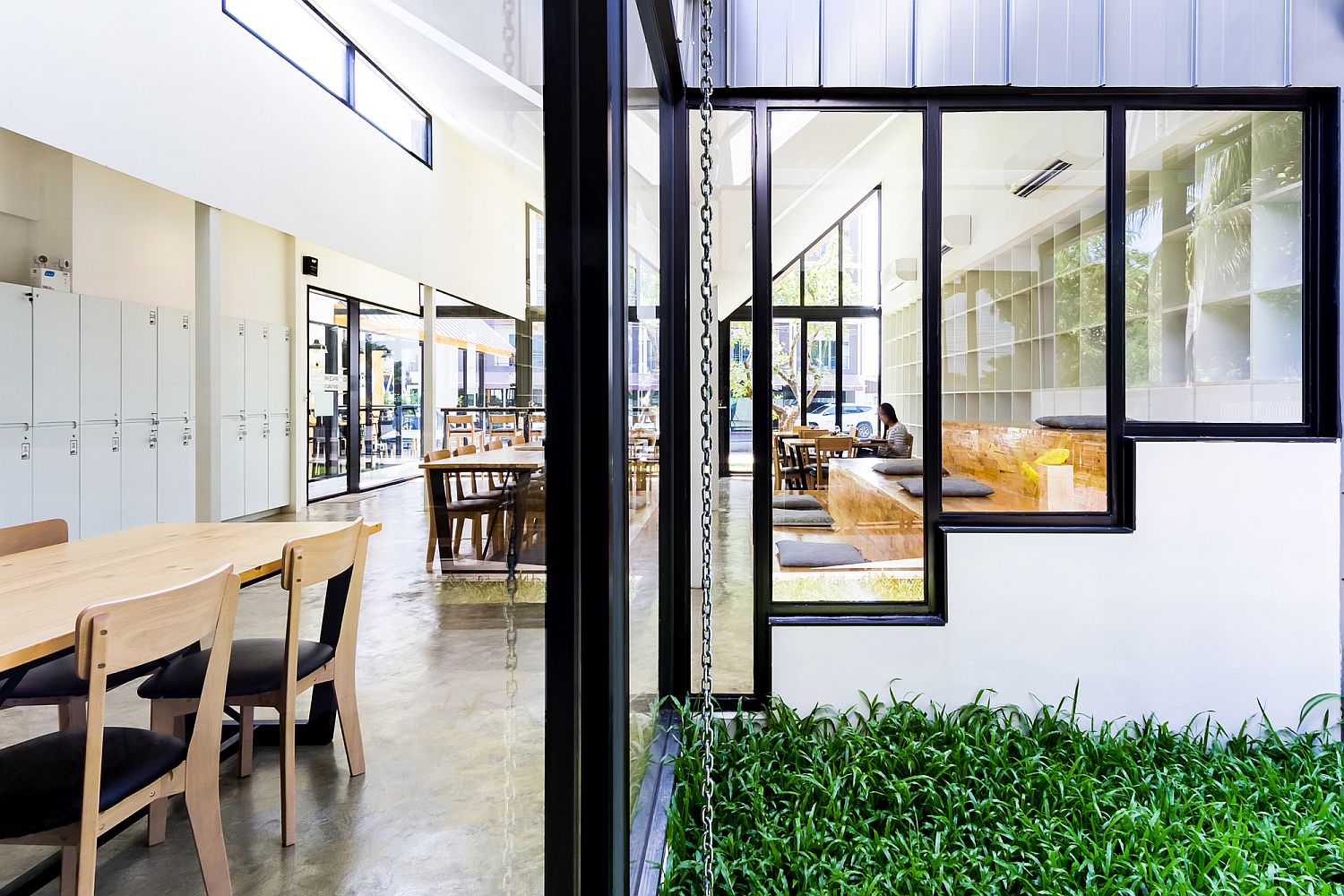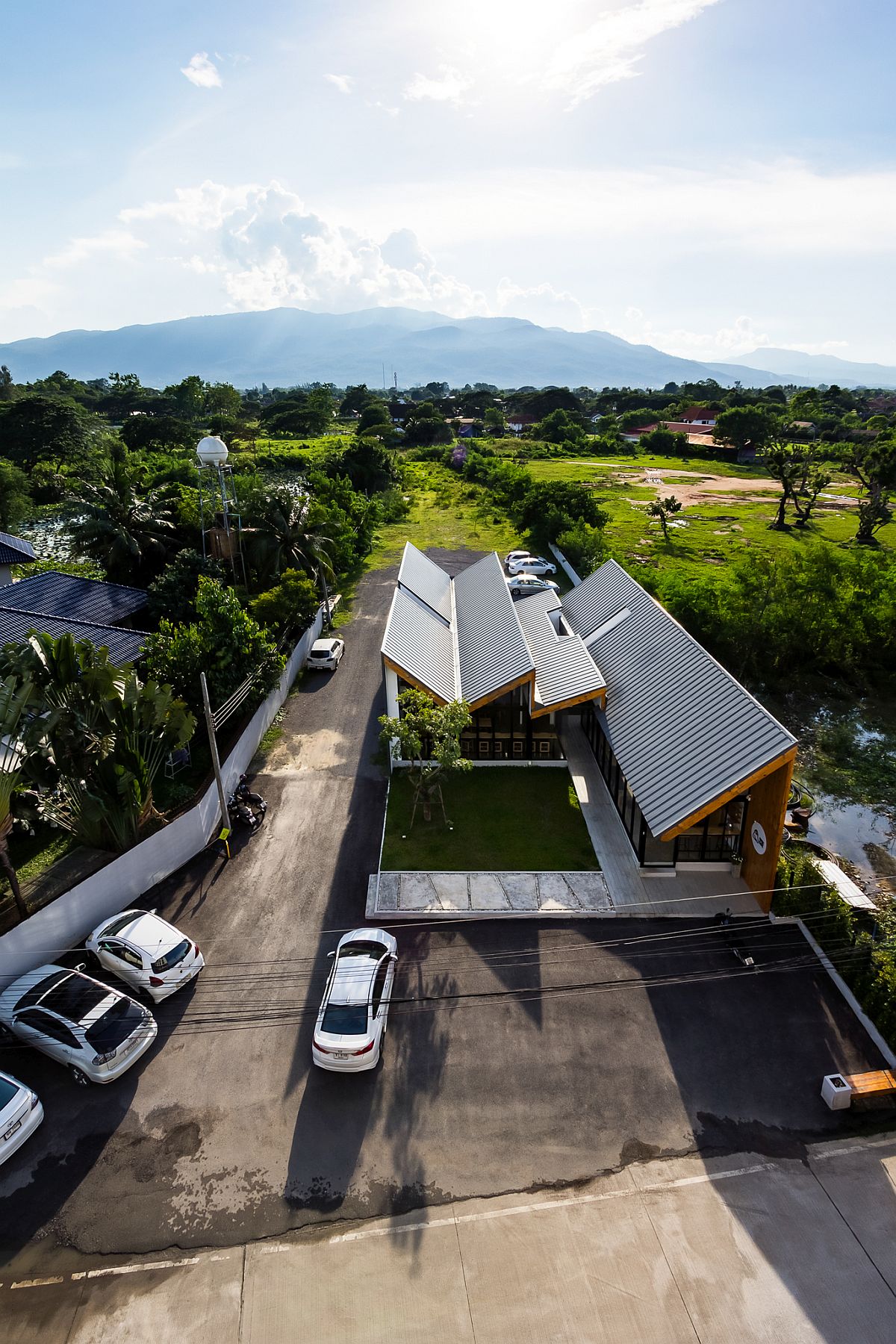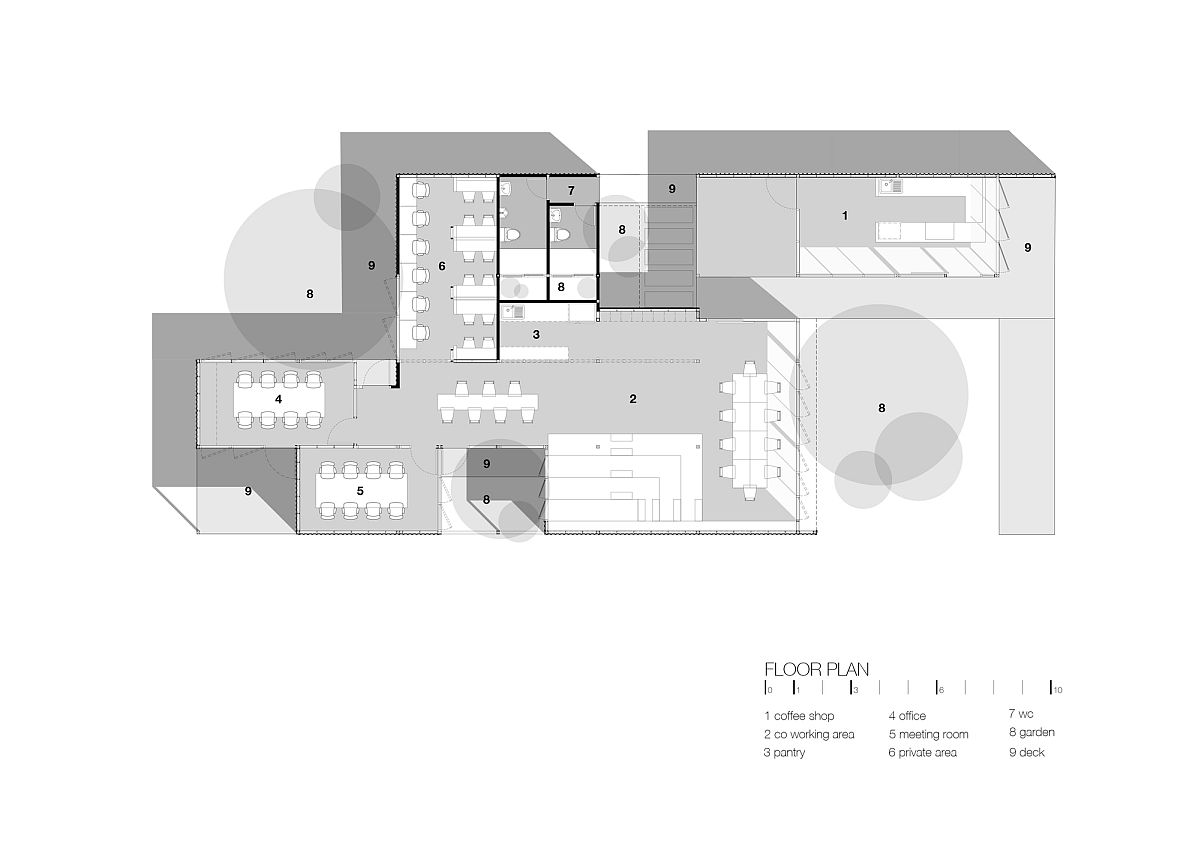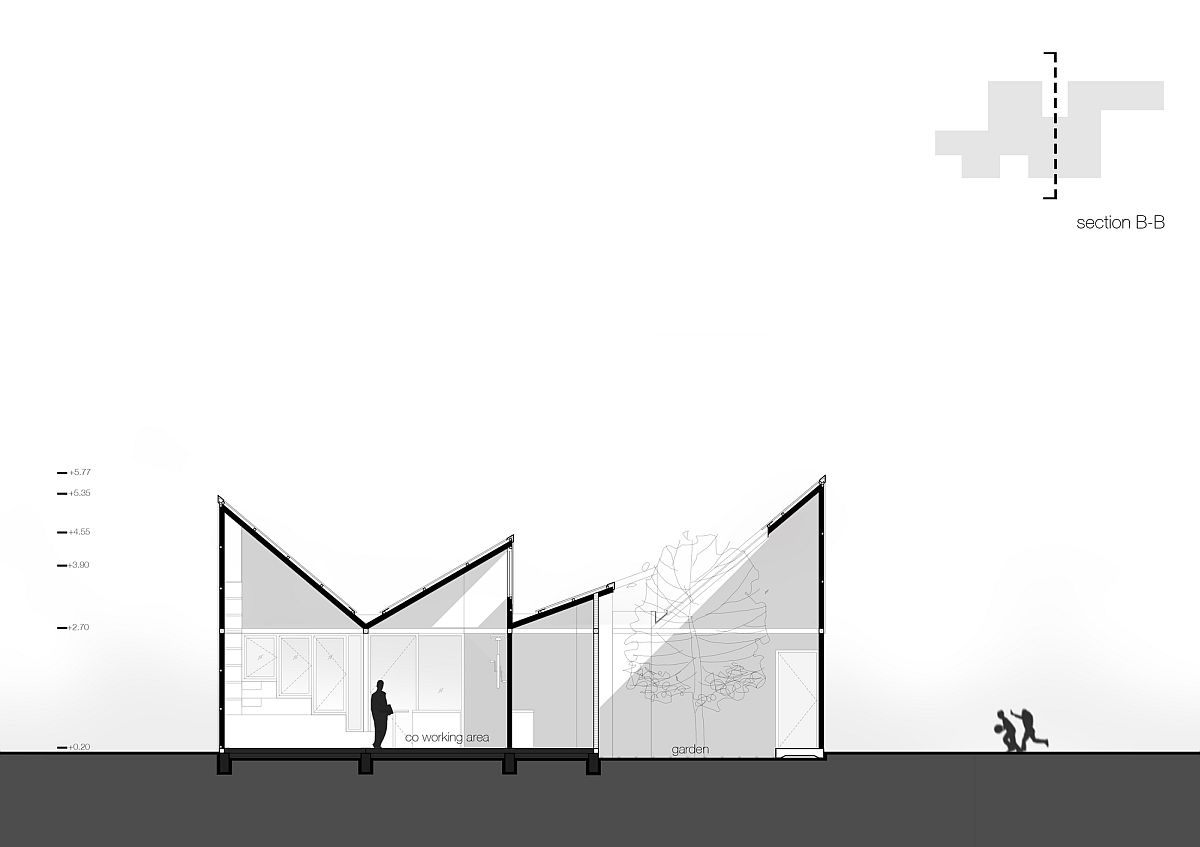 Liked the story? Share it with friends.