Extensions to classic Victorian and heritage homes are often rear additions in glass and metal that tend to flow into the garden outside. But the Parkville Residence in Melbourne showcases a completely different approach to the extension of living space and a revamp of the interior by utilizing an 'insert' that is both modern and glassy! The smart insertion connects the main house with the two new bedrooms at the rear of the lot and turns a classic Melbourne residence with brick façade into a unique and exquisite contemporary dwelling. Designed by Steffen Welsch Architects, the rejuvenated home hosts a family of five, thanks to the improved and extended living area.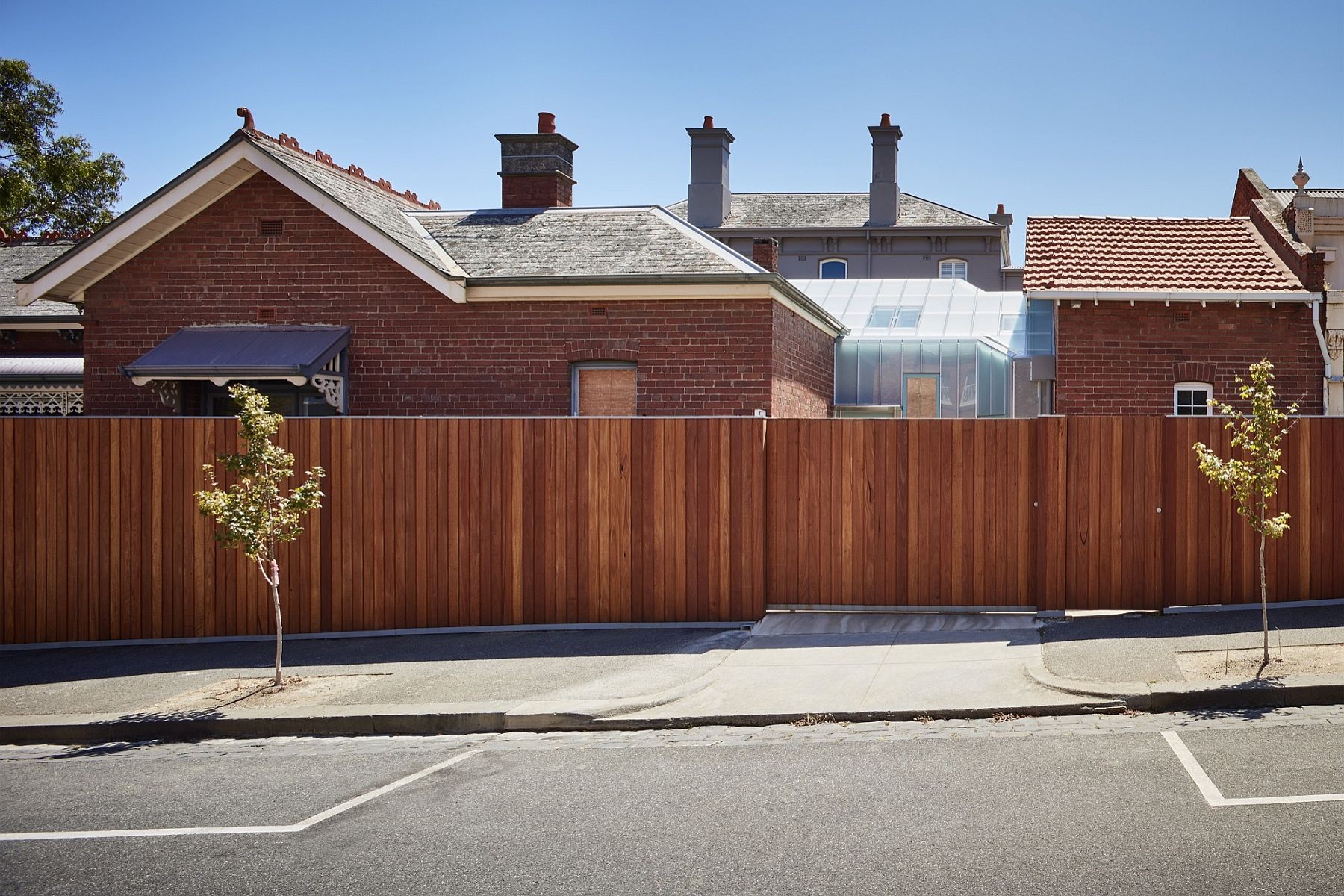 RELATED: Classic English Home with Brick Façade Acquires a Nifty Modern Extension
The new addition to the house is purposefully different from the traditional brick exterior of the house, and while it does not draw aesthetically from the old structure, it follows the home's simple lines and uncomplicated form. Keeping away from excess, it is this minimal approach that defines the color scheme and the décor choices on the inside as well. An open living space, spacious kitchen and light-filled dining room make up the new 'social zone' that is filled with ample natural light and flows into the deck outside.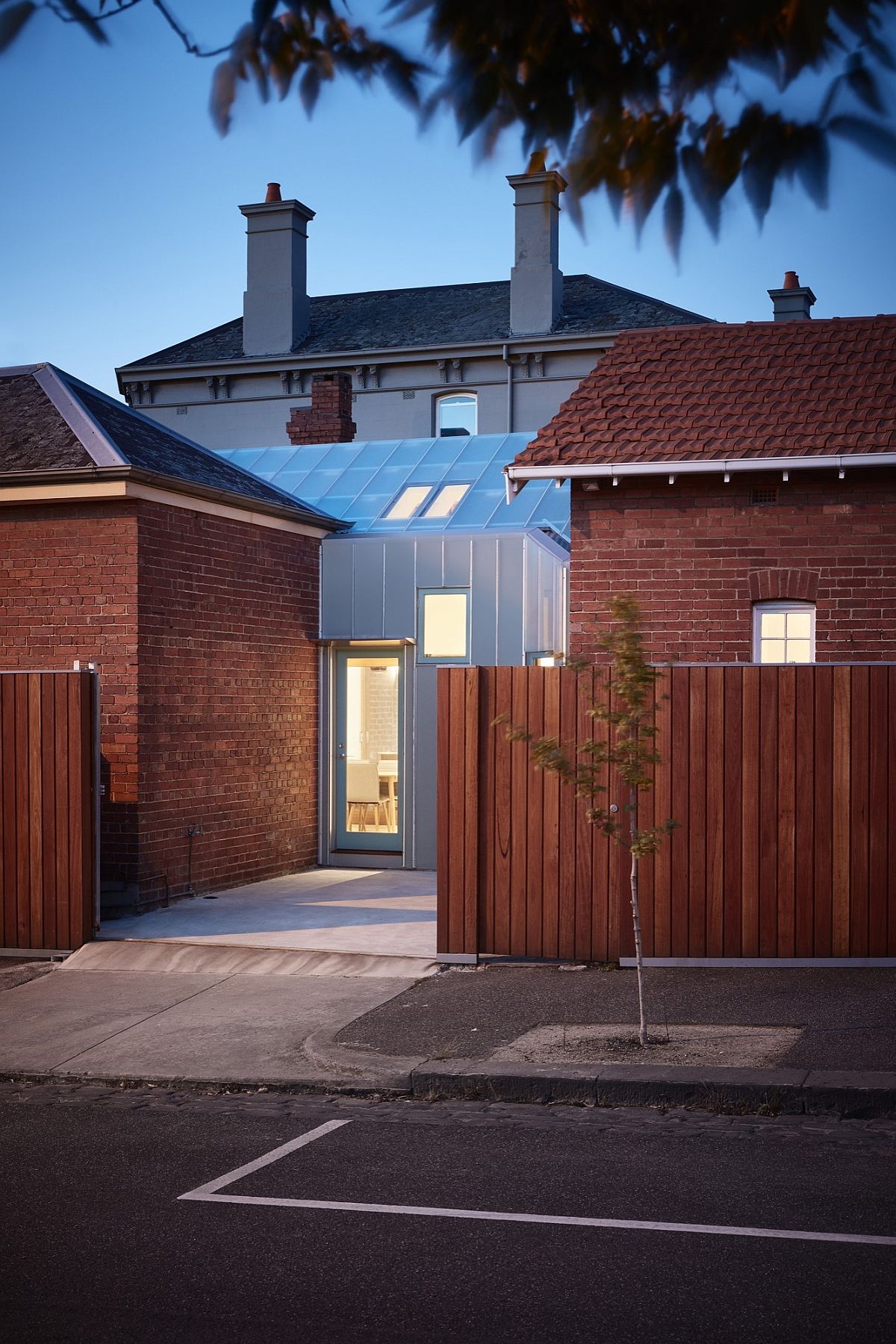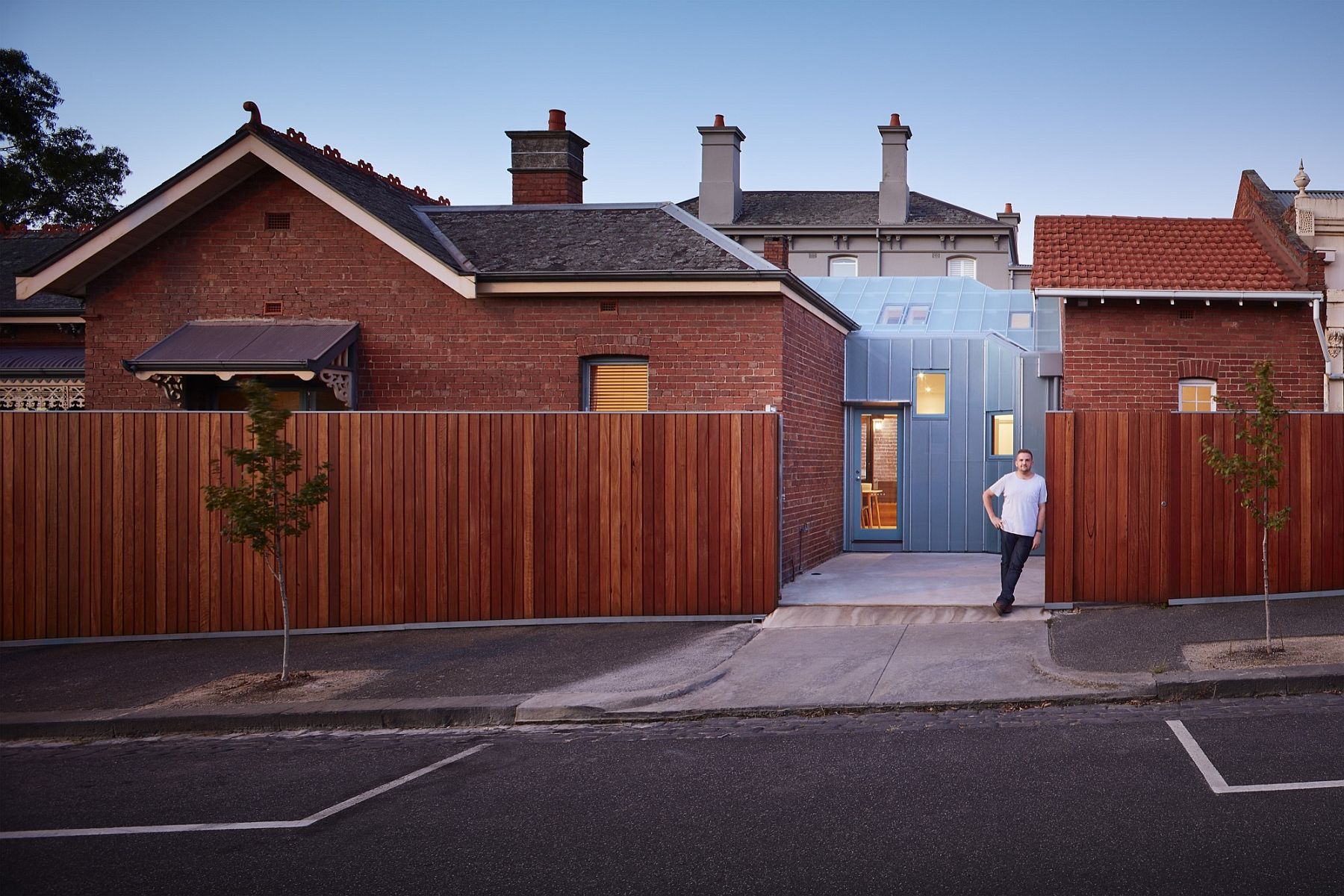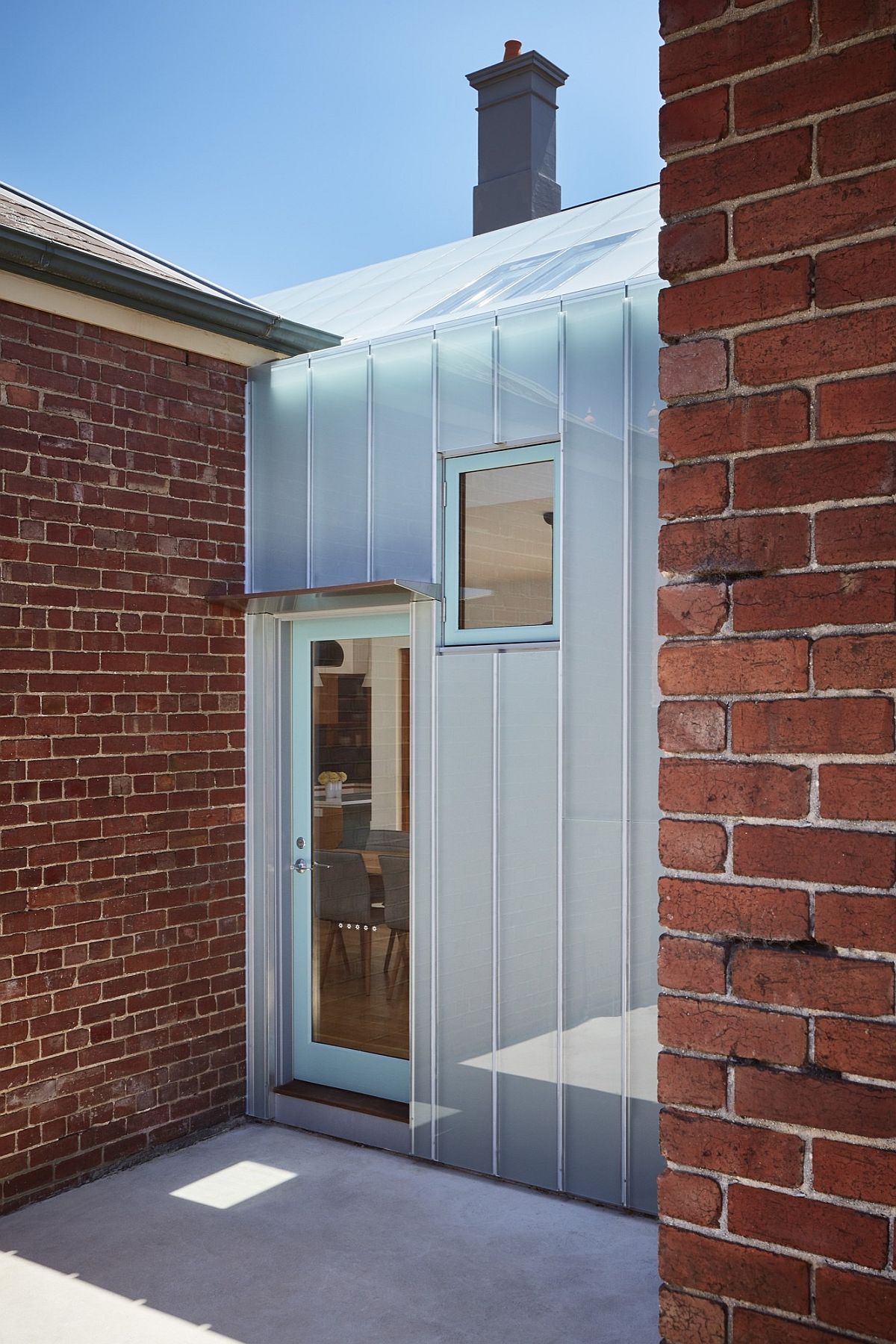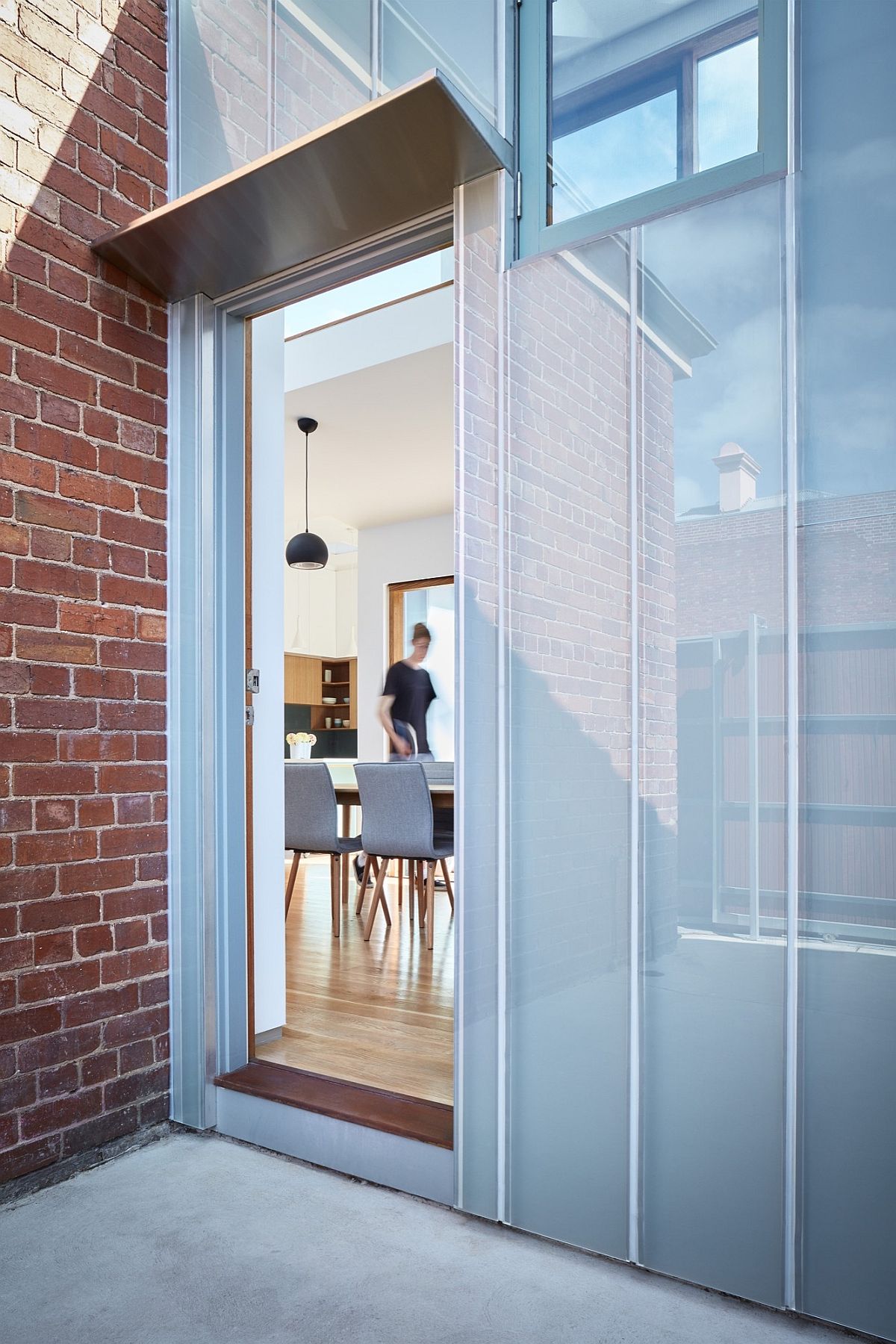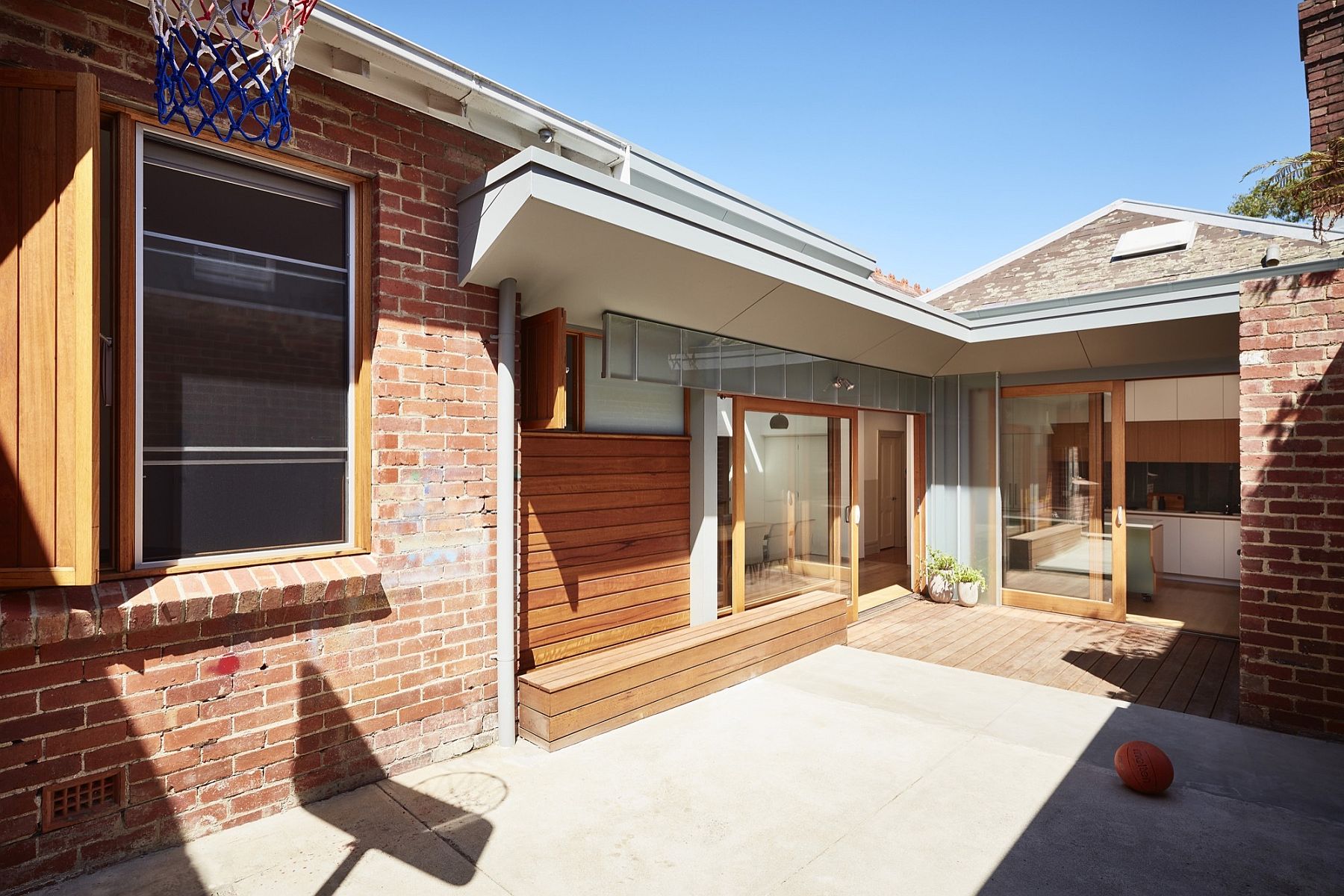 RELATED: Classic Victorian House Gets A Modern Extension Inspired By Tapestry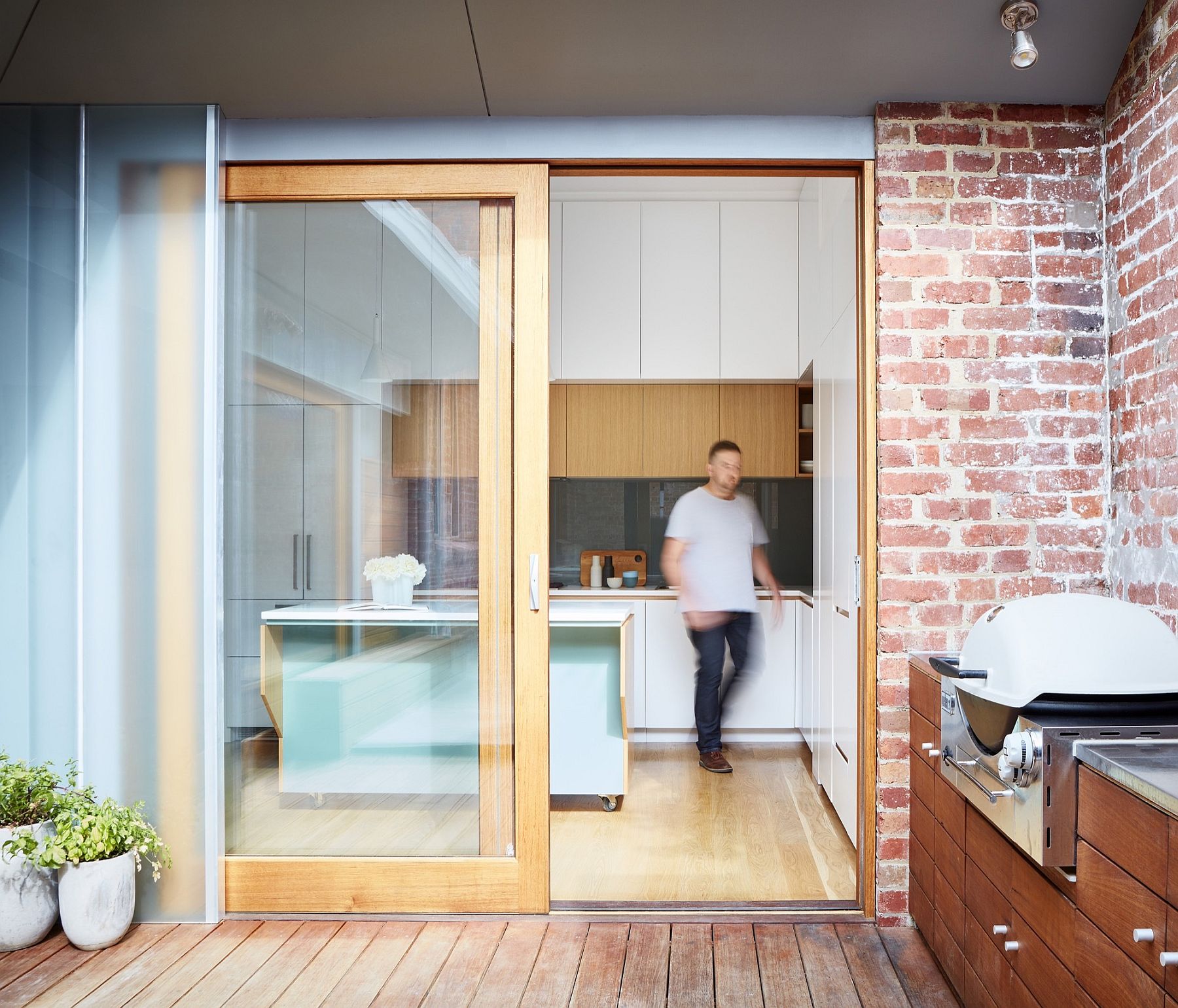 With the existing roof being lifted and split, the interior gains in vertical space, and this adds to the 'cheerful' appeal of the Aussie home. Clad in obscure glass and fitted with smart skylights, the new insertion improves the ventilation further and completely transforms the ambiance of the Parkville Residence. [Photography: Rhiannon Slatter Photography]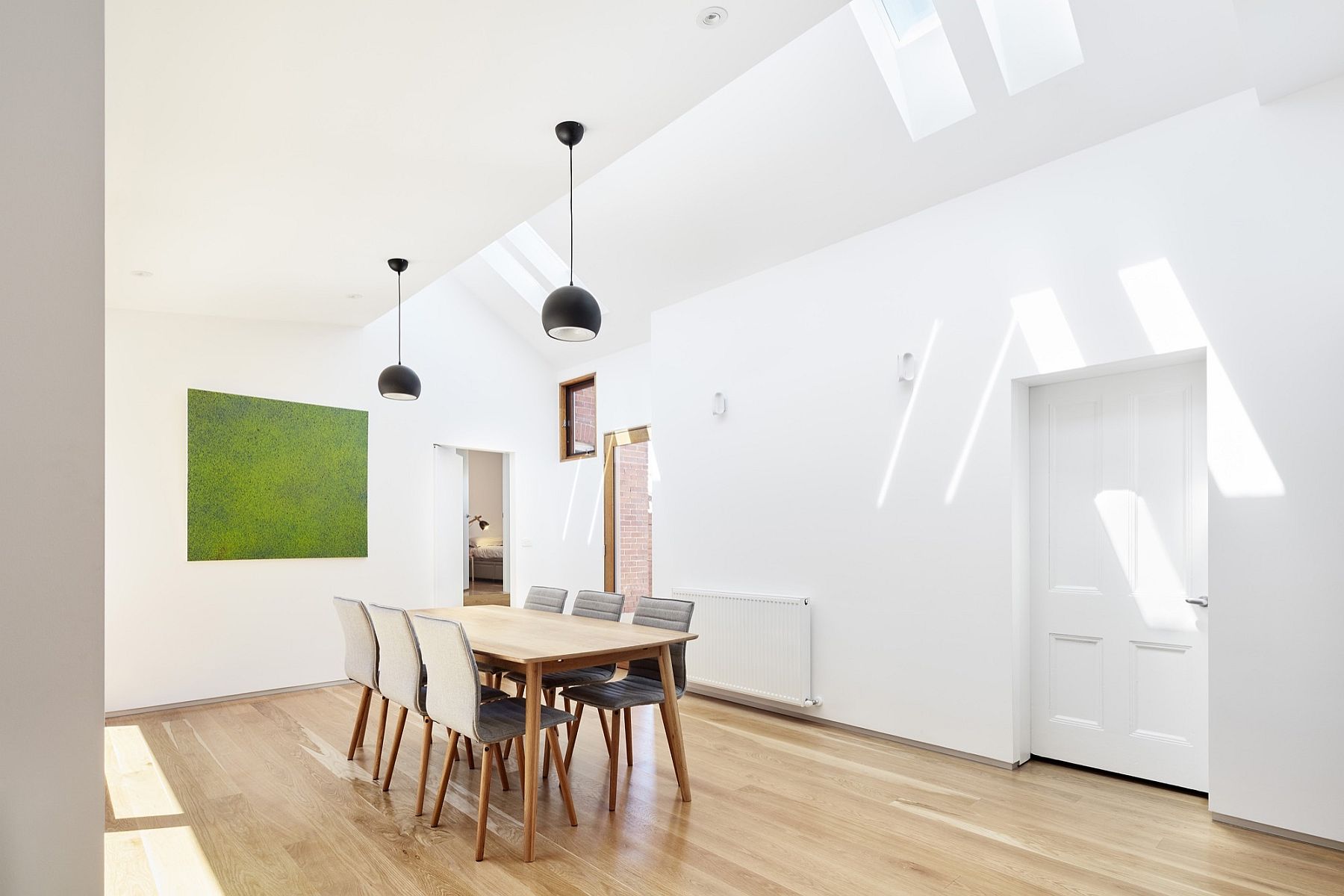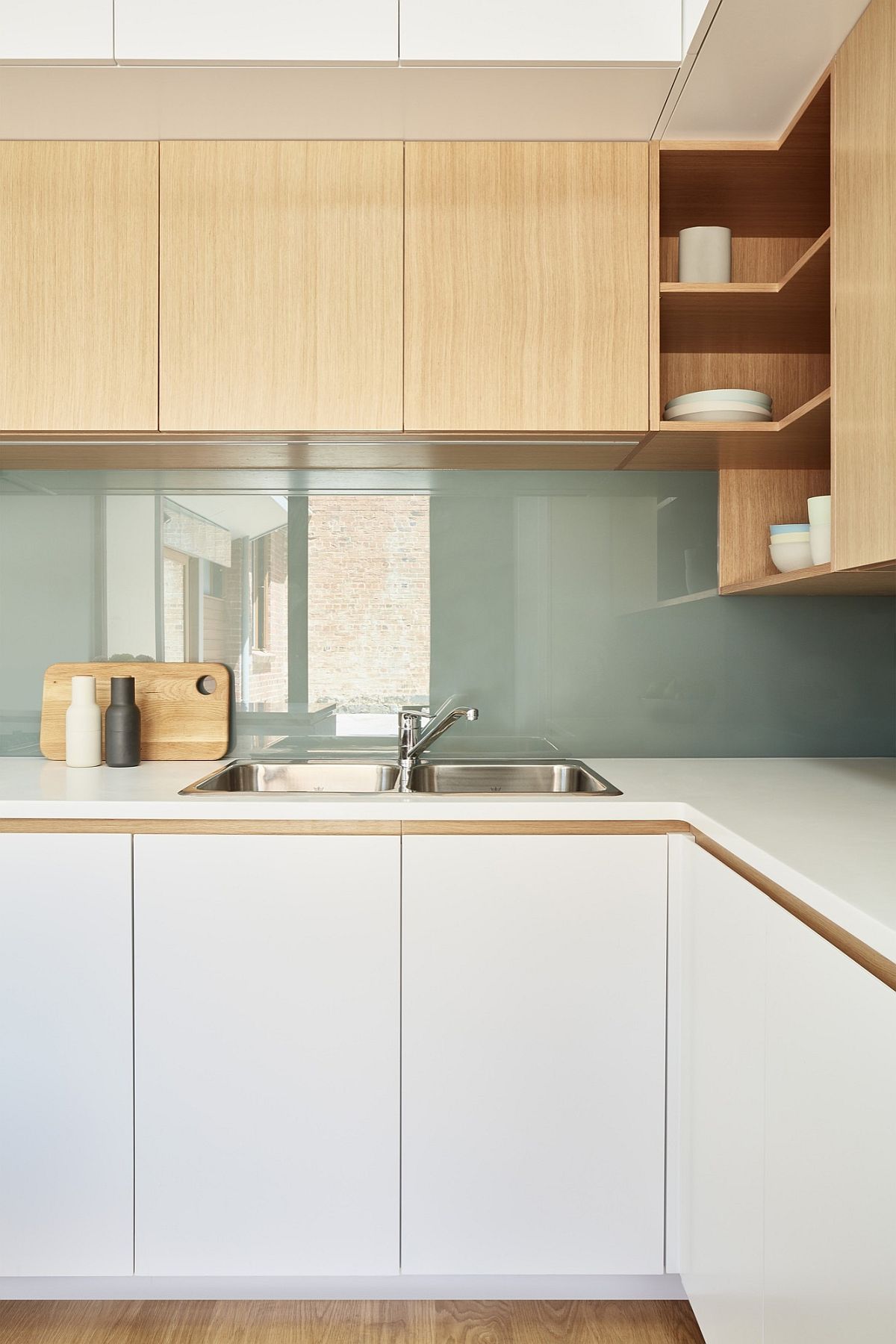 RELATED: Semi-Detached London Terrace House Gets a Bright Modern Extension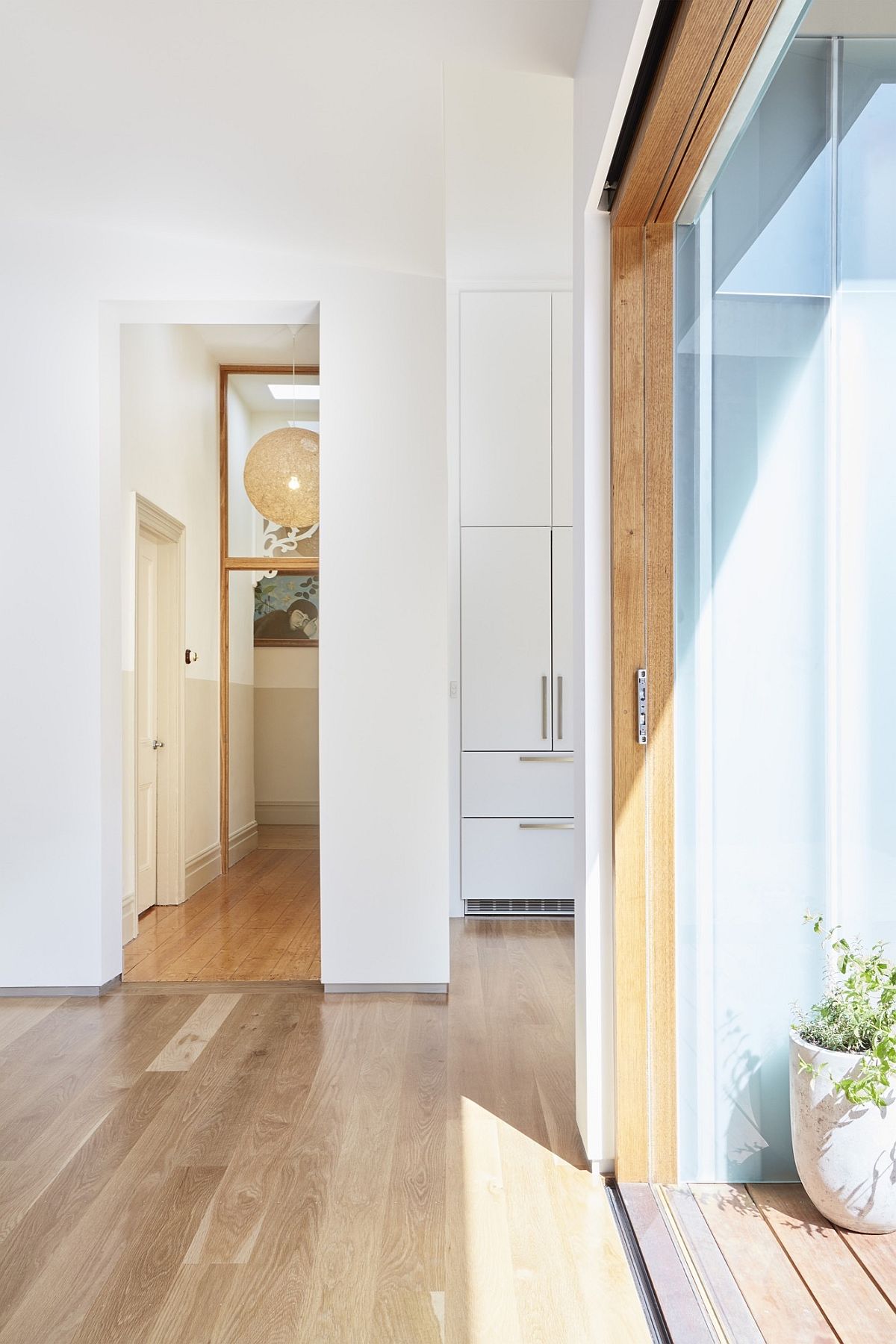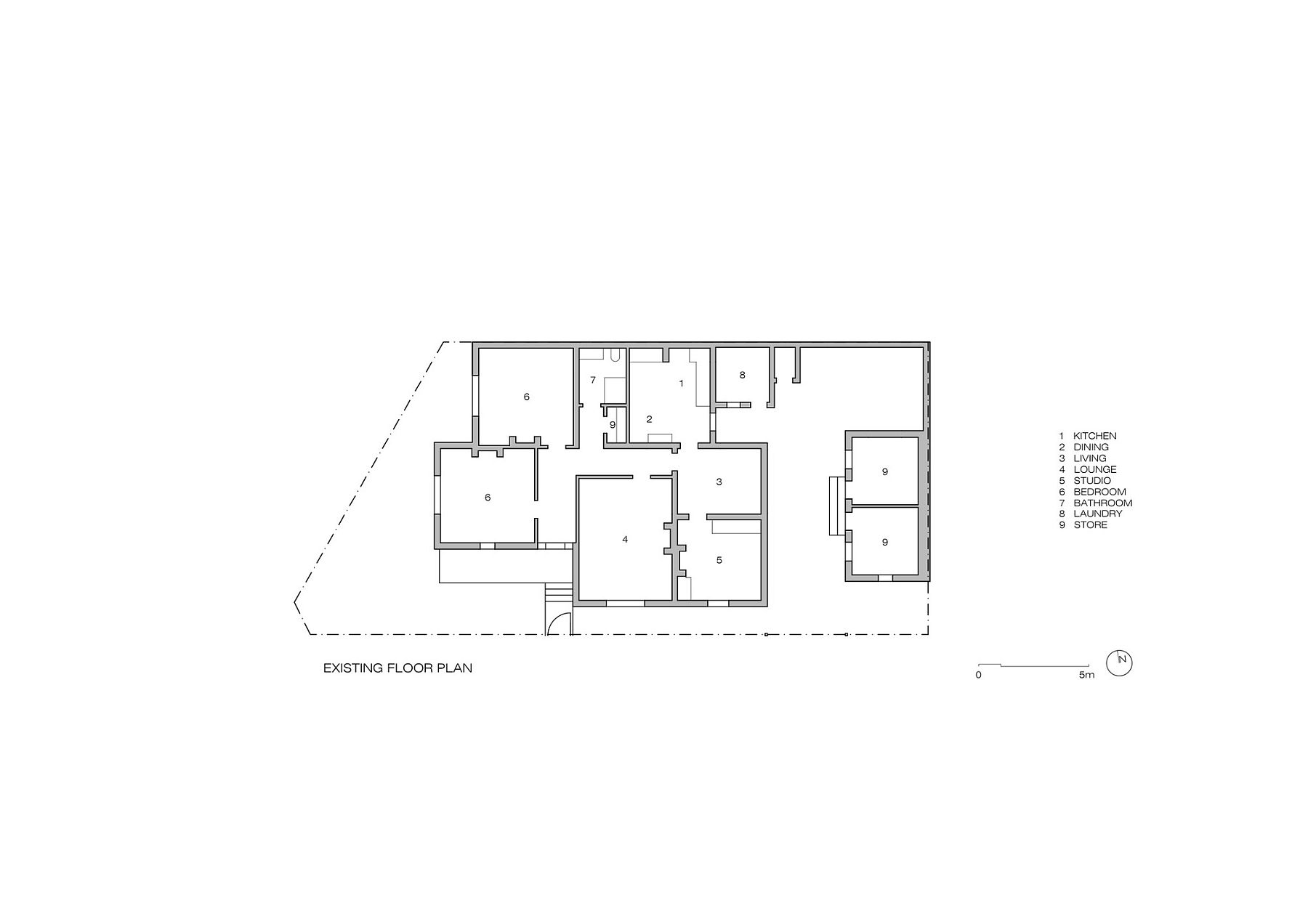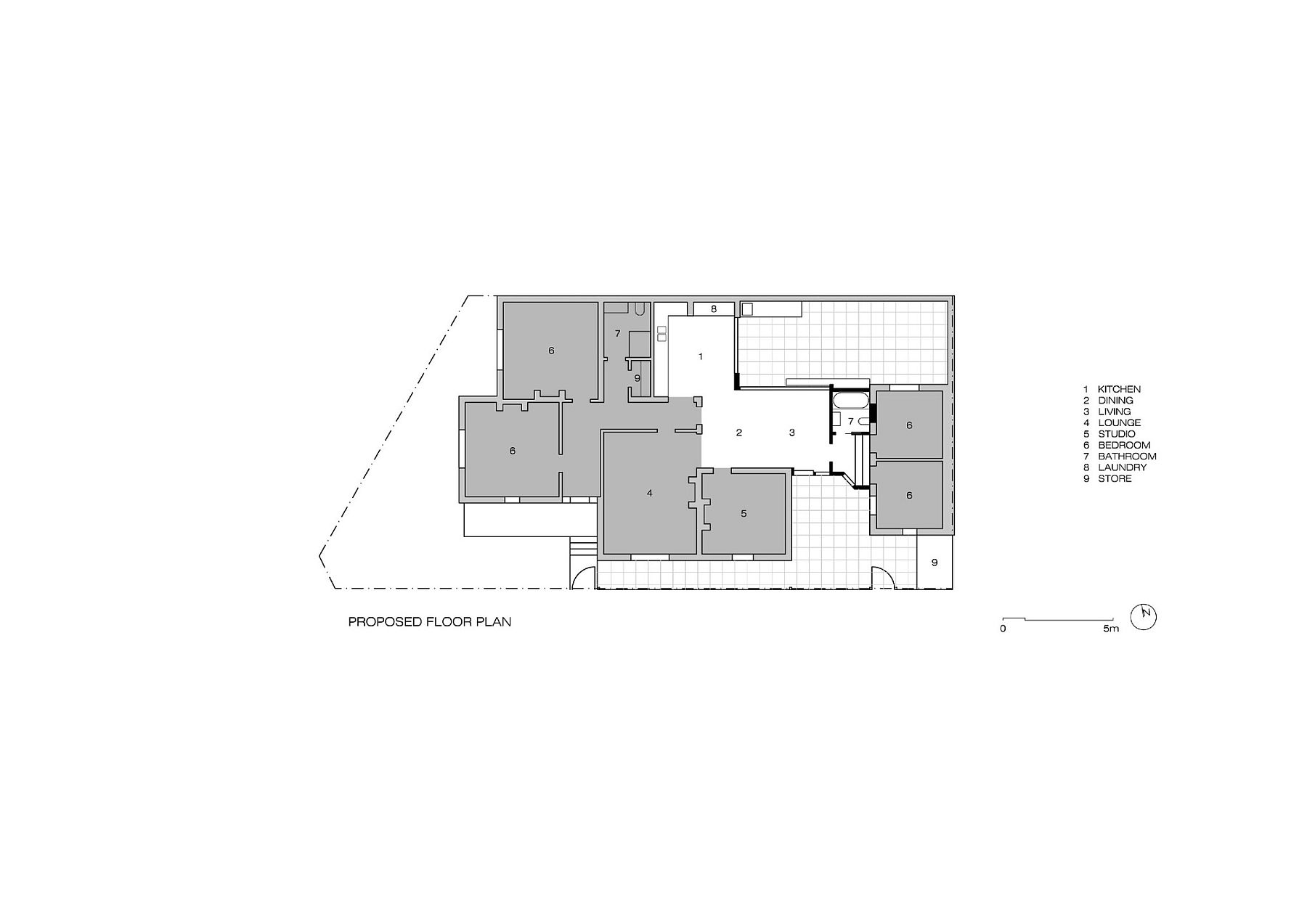 Liked the story? Share it with friends.