Nature plays a big role in the world of architecture and it is often local weather conditions and unique climate patterns the shape some of the most astounding structures on the planet. Wind is a big part of this with everything from gigantic bridges to tall skyscrapers needing to accommodate its many vagaries. While this contemporary home in Amagansett, New York designed by Bates Masi Architects might not be as grand in its magnitude, it still taps into the flow of wind in an extensive fashion. Designed for a couple who love outdoor adventure sports like wind surfing and kite boarding, the stylish house aims to become with the elements around it!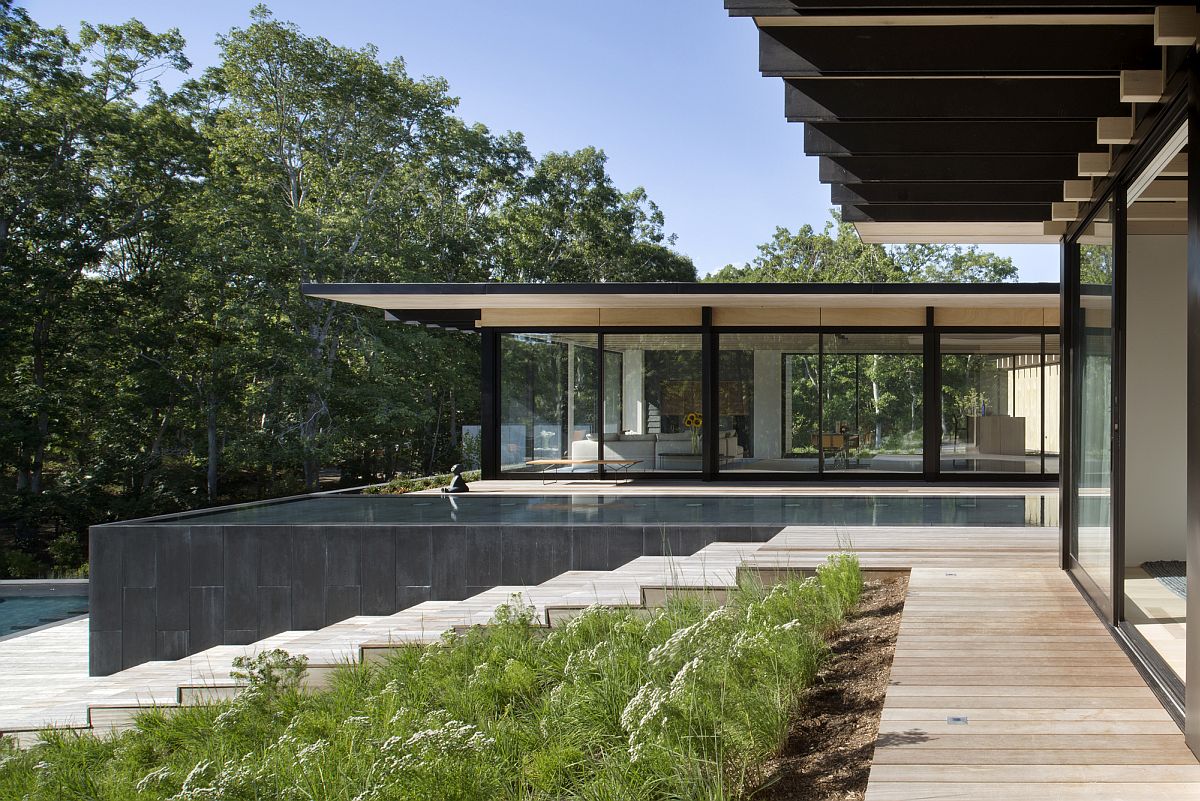 It is the direction of the wind from the west that defines the main access of the house and its overall silhouette. It is this spatial arrangement that also shapes the floor plan on the inside with two different wings containing the private and public areas of the home. The structure of the house itself is unassuming in form with wood, steel and glass being used to create a pavilion-style home that is largely open to the elements. A large wooden deck with reflecting pool sits just outside and acts as a wind indicator of sorts! Sunlight bounces off the pool and on to the ceiling of the living area, giving an indication of how turbulent of calm the weather is outside.
RELATED: Slice of Green Goodness: Inspired Contemporary Home in Sydney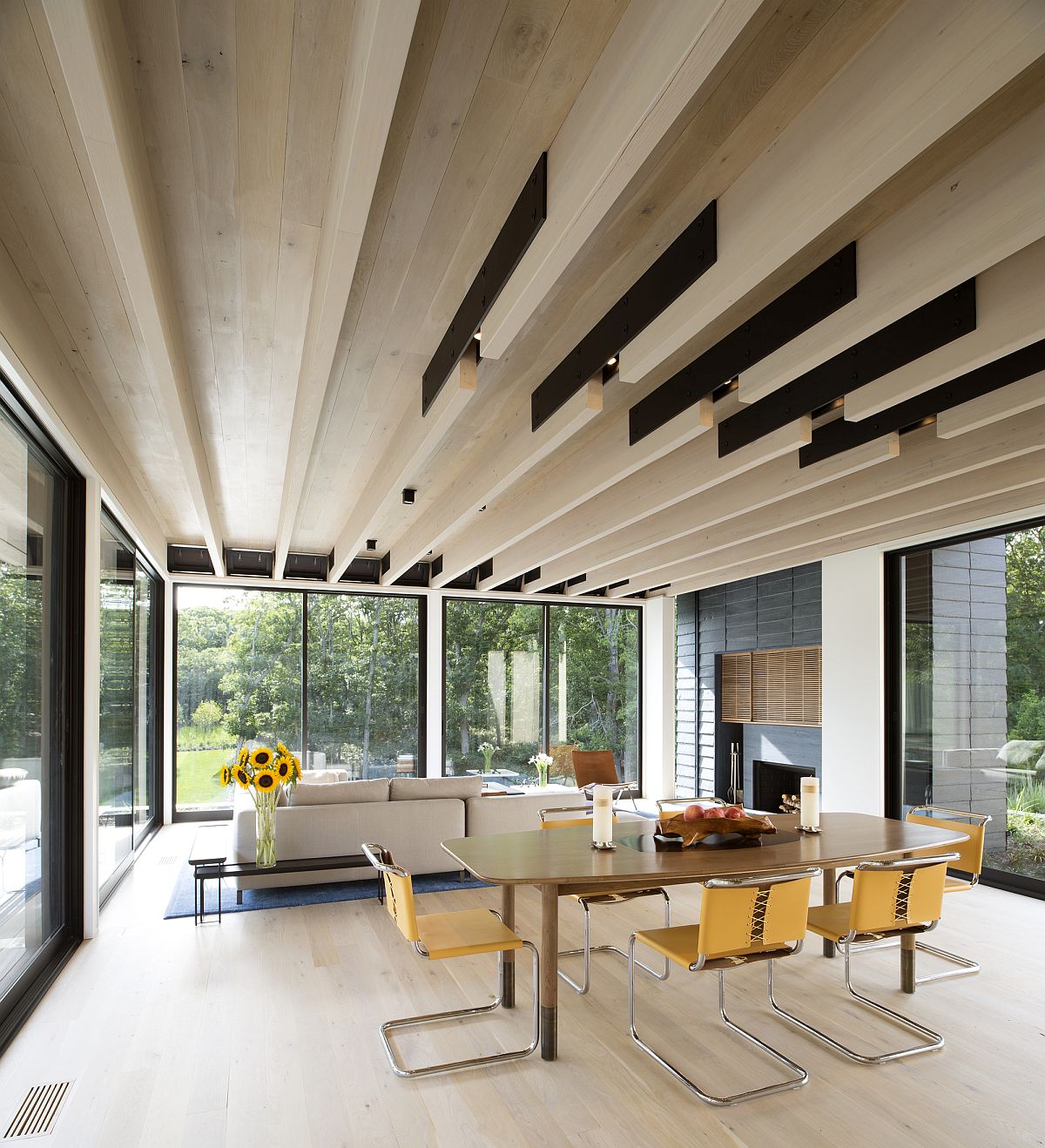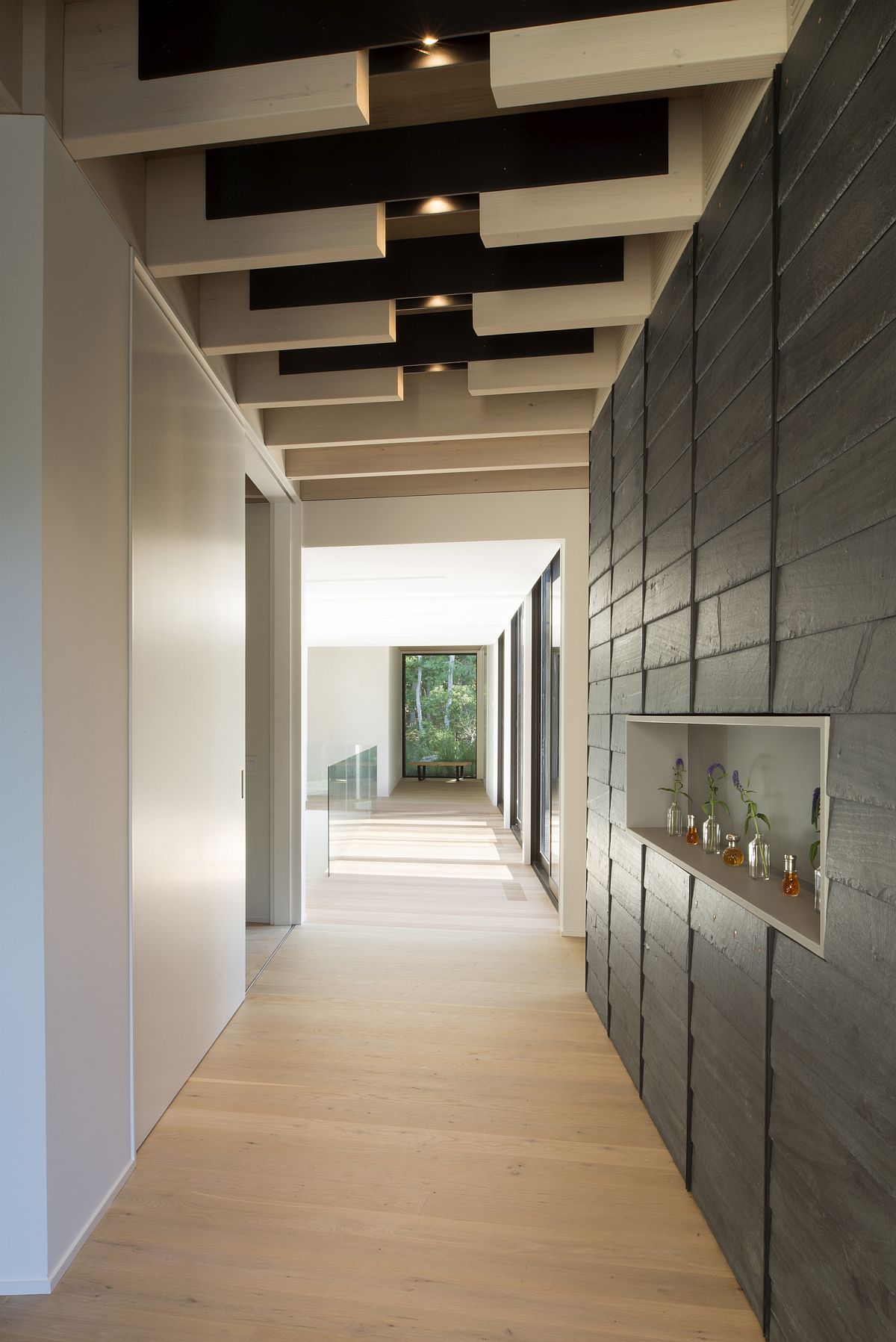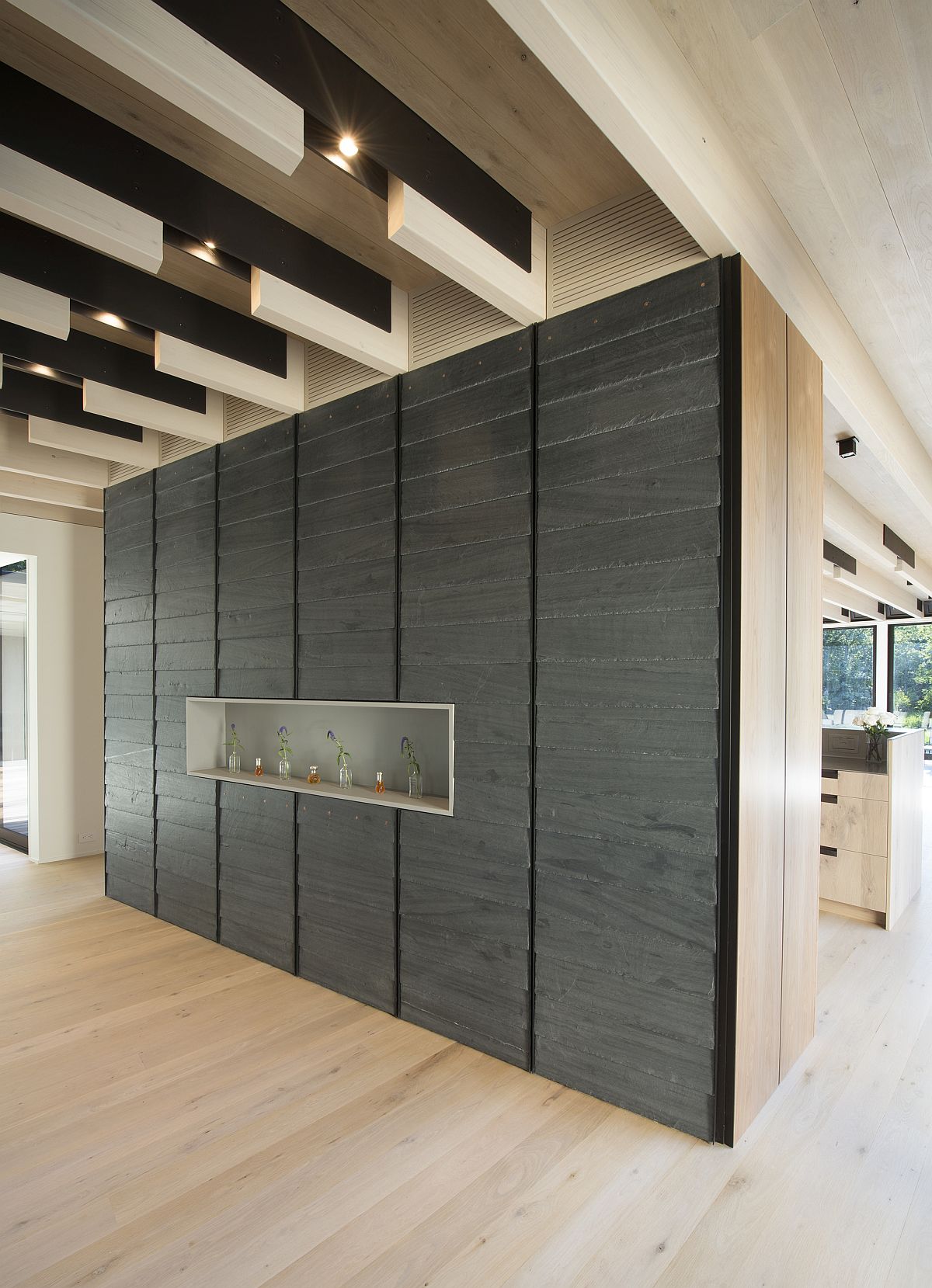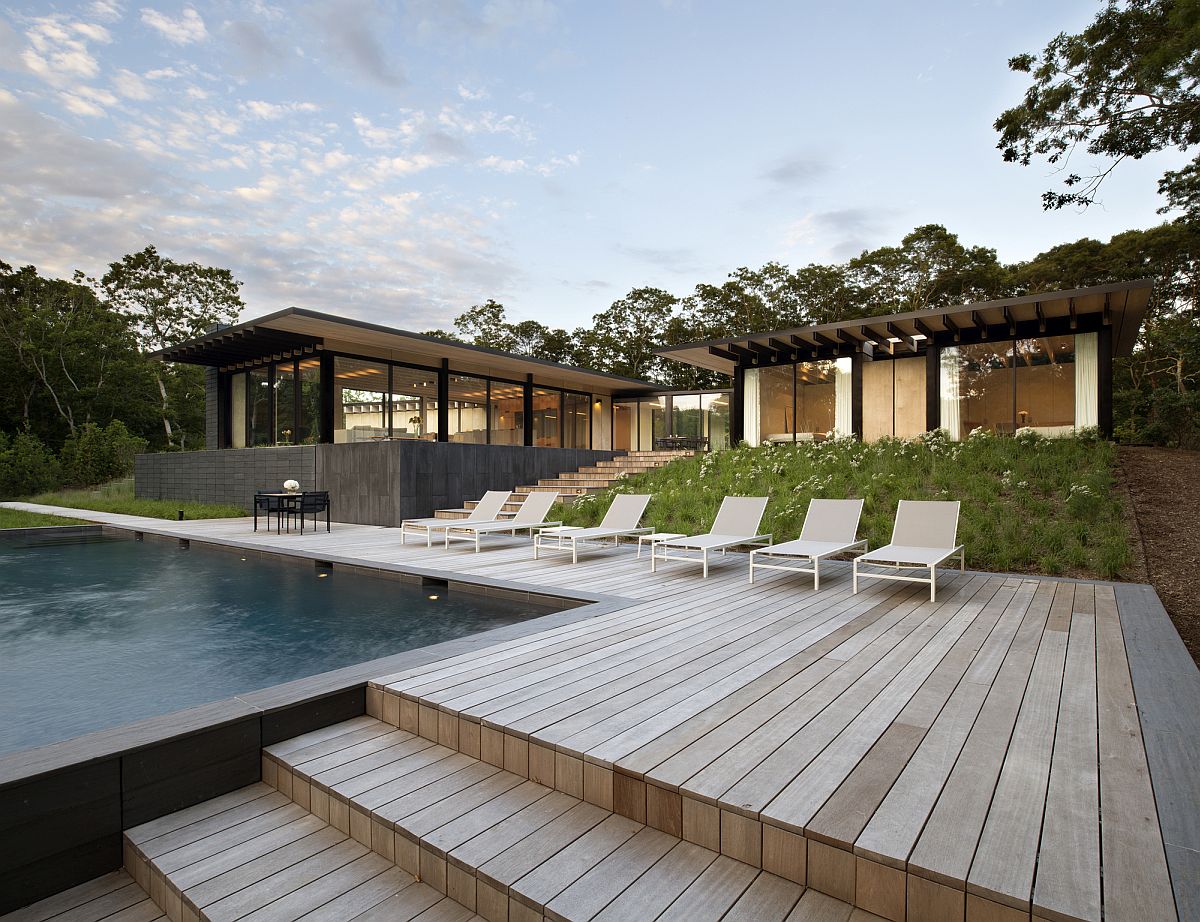 The presence of large wooden beams, dark steel plates and polished finishes brings with it plenty of visual contrast even as large overhangs offer ample shade during hot summer days. With a view of the beach in the distance and a relaxing ambiance fashioned by a mature, green landscape, life at Promised Land does seem like an absolute breeze!
RELATED: Touch of New York: Loft-Style Warehouse Conversion in Melbourne