Hollywood Hills has always been renowned for being the home of the rich, the famous and the stars of movie biz. And even though this diligently remodeled home in Los Angeles does not exactly sit in the neighborhood, it still promises some lovely view of the fabled Hollywood Hills in the distance! The home was revamped and given a whole new avatar by Rob Diaz Design and both its dilapidated state and hillside location made the task truly challenging. The new interior features a fabulous open plan living area, a spacious master suite that leads to the balcony, additional bedrooms and bathrooms.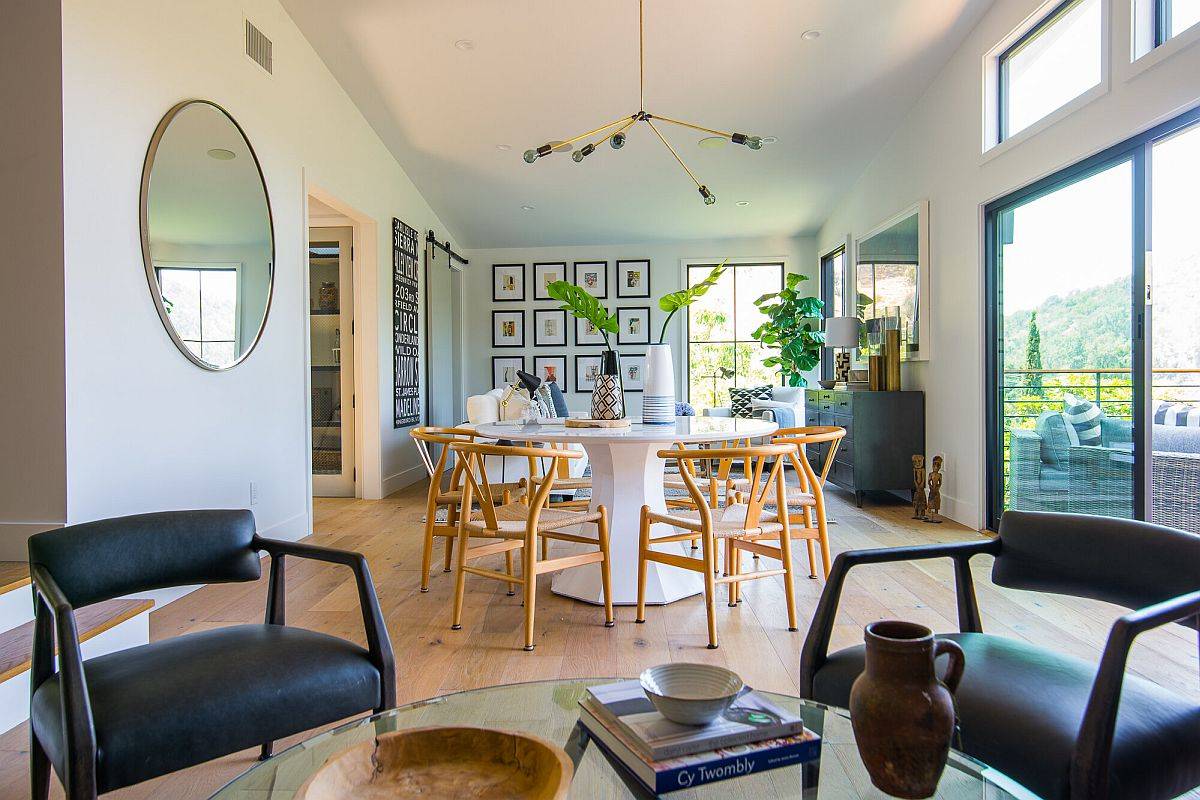 The new interior of the house feels like a casual mix of modern Californian modern decorating style and beach influences at their breezy best. A hexagonal accent wall with contemporary fireplace is one the first things you notice as you walk into the lovely living area with a round dining table and a smart sitting area next to it. On left side of the entry and the mudroom is a kitchen that is draped in gray with wooden flooring and stone countertops. Smart sconce lighting from Ralph Lauren illuminates this space along with natural light that is brought in by the windows.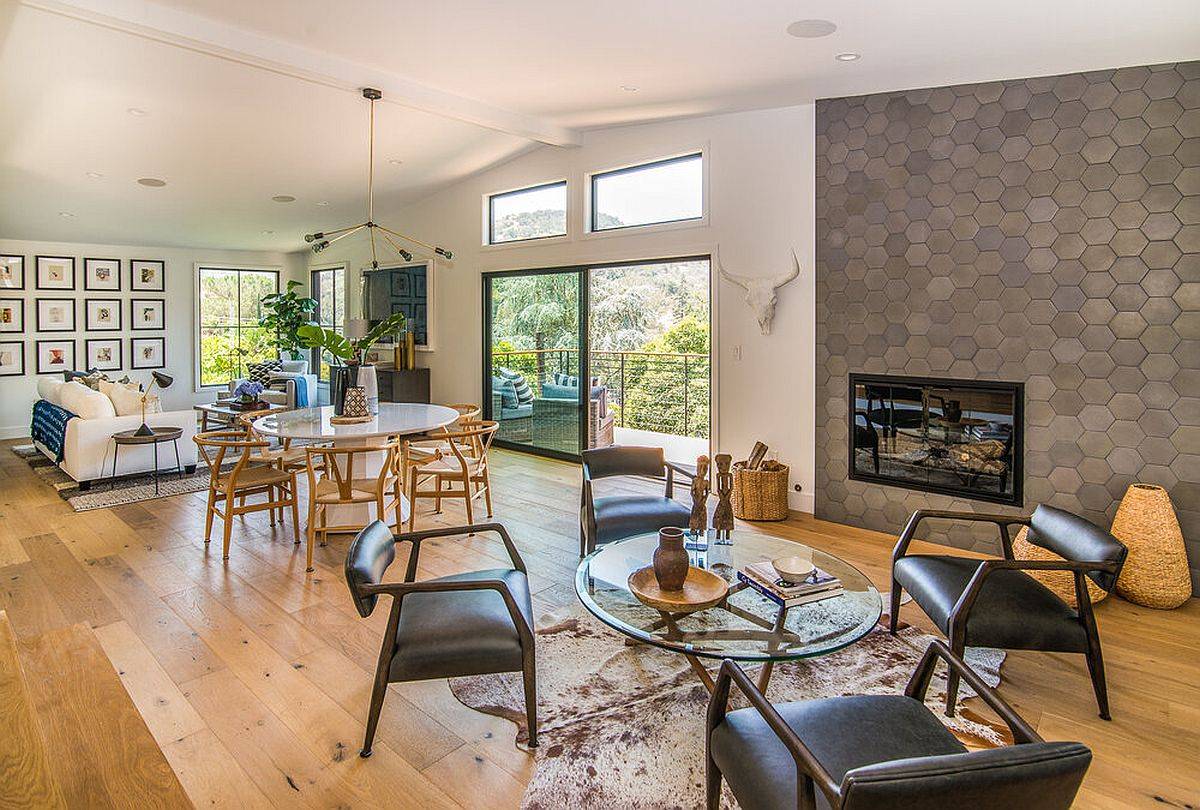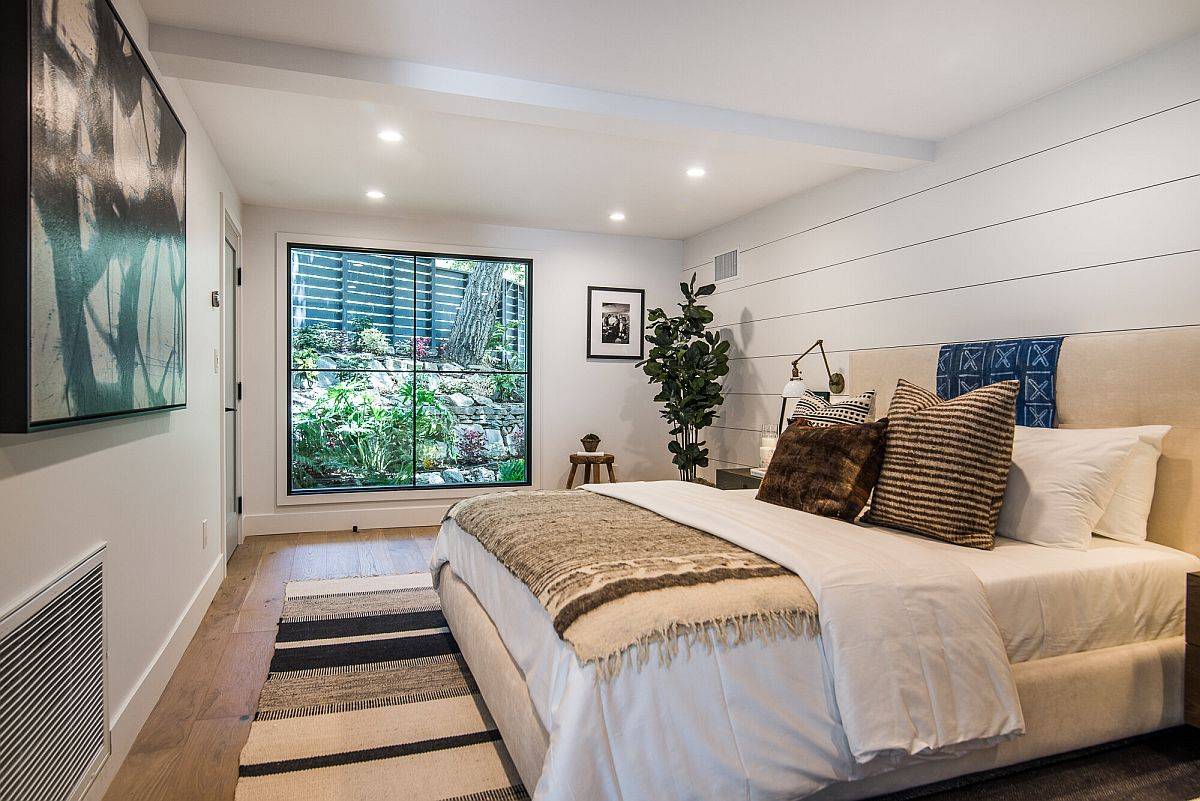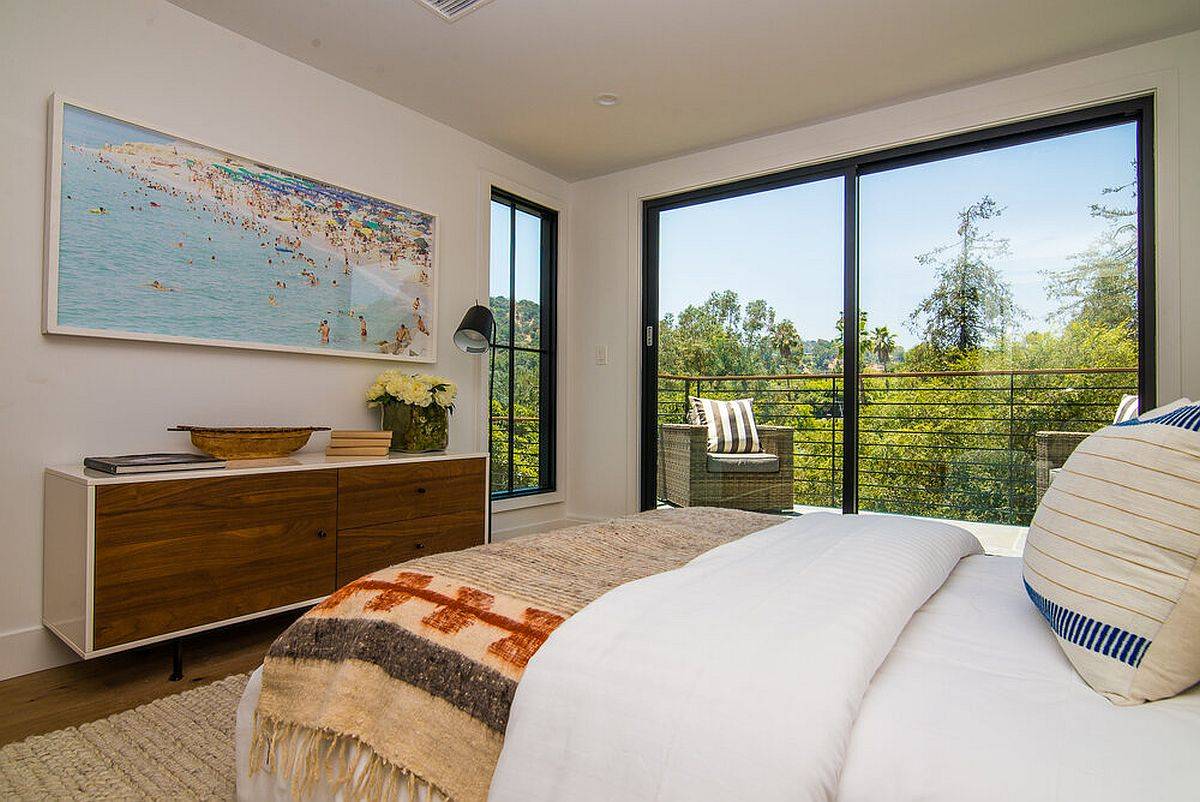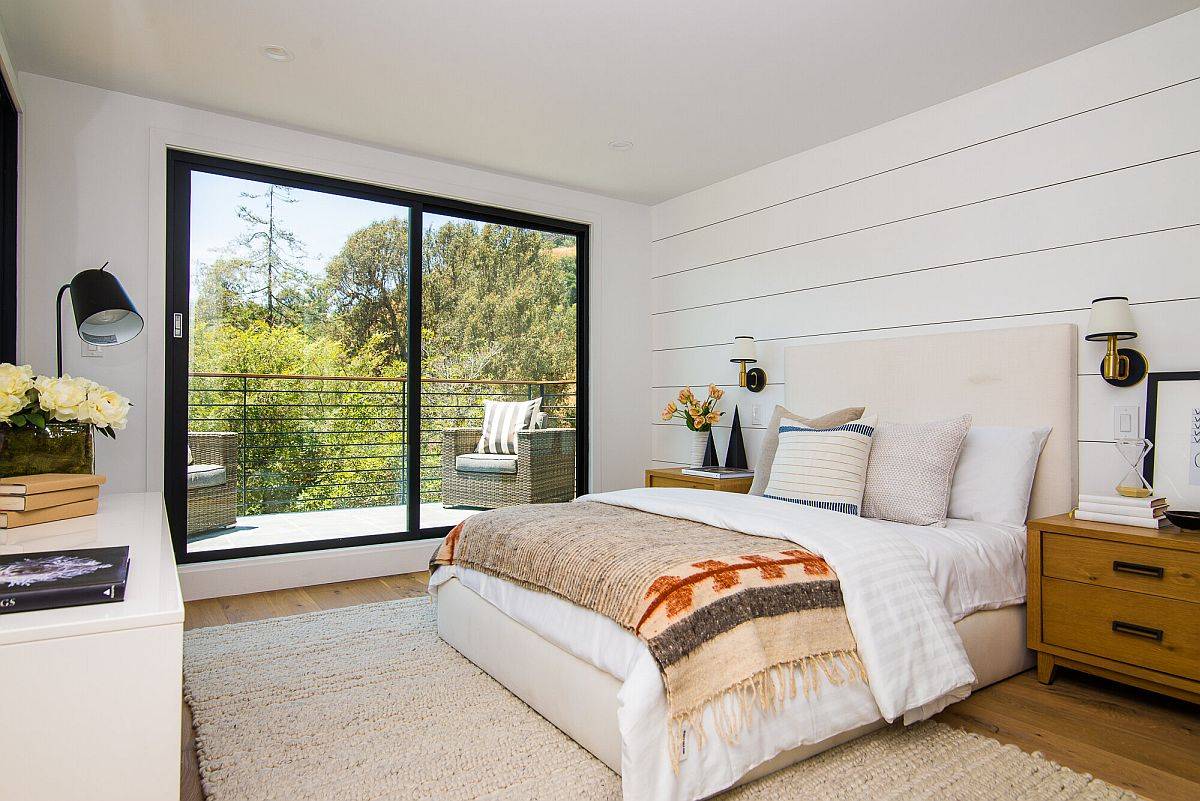 Bedroom on the upper level with a view of Hollywood Hills not so far away and additional bedrooms in white and wood that also bring the outdoors inside ensure that those living here enjoy the best of privacy coupled with captivating views. A sensible makeover that creates a joyful home!