Capitol Hill in Seattle is as much known for its amazing array of industrial buildings as it is for its awesome nightlife. Sitting in the renowned 1310 East Union Building designed by the Miller Hull Partnership, this gorgeous loft-style condo was recently revamped and given a whole new lease of life by SHED Architecture & Design with the former interior being maximized to suit the lifestyle of its young owners. The ide was to not just maximize storage space, offer new storage options in the master bedroom and create a more sheltered entry, but also to ensure that the original industrial charm of the condo is preserved and enhanced.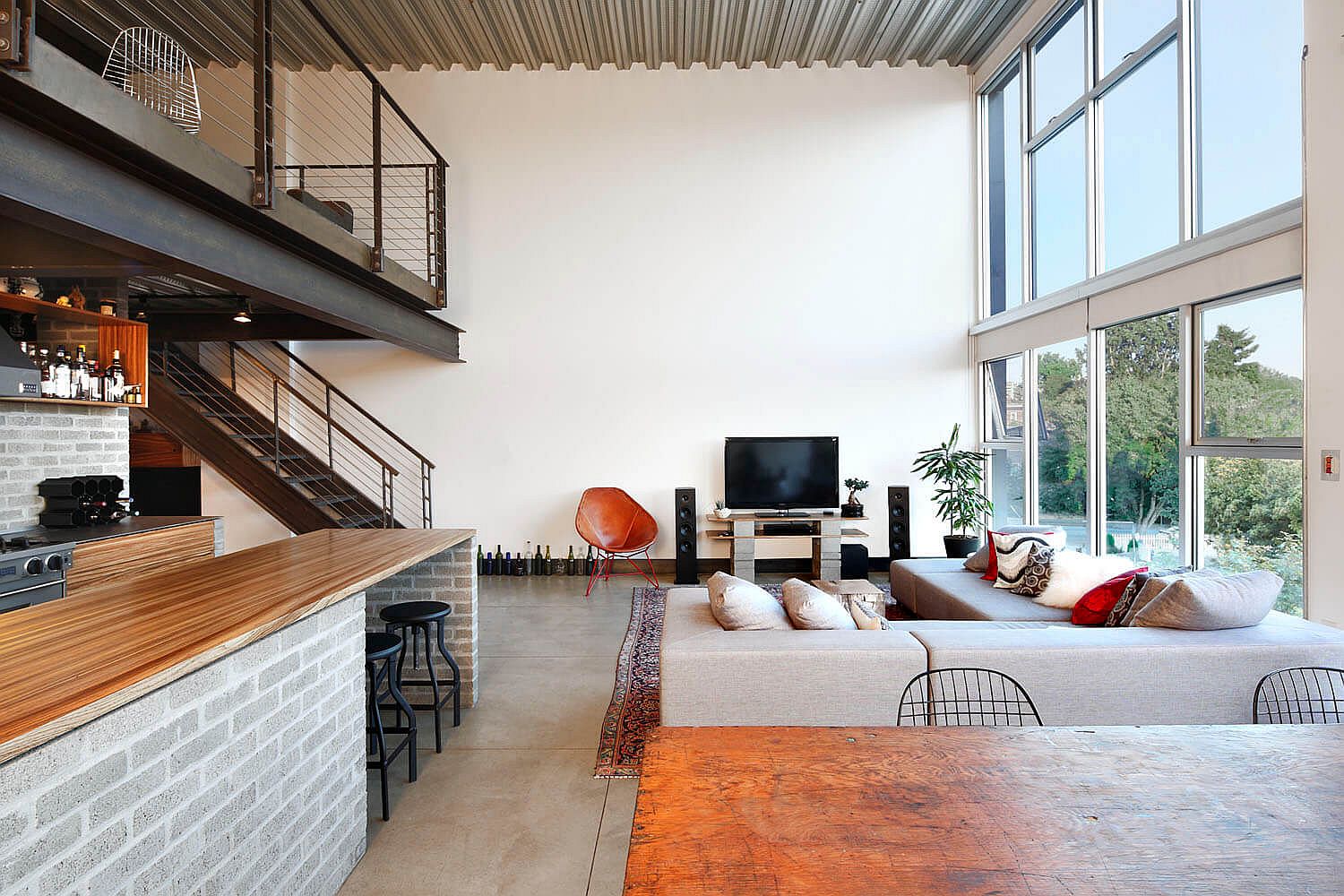 This was done using a palette that consisted of concrete brick, stainless steel, blackened steel and mirror finishes which accentuate the industrial vibe even while ushering in modernity. A perforated stainless-steel closet in the master bedroom provides all the storage the couple could ask for while the new and improved kitchen with the entry next to it looks just gorgeous. Large glass windows continue to usher in unabated views of the city outside as modern décor completes the transformation. [Photography: Mark Woods]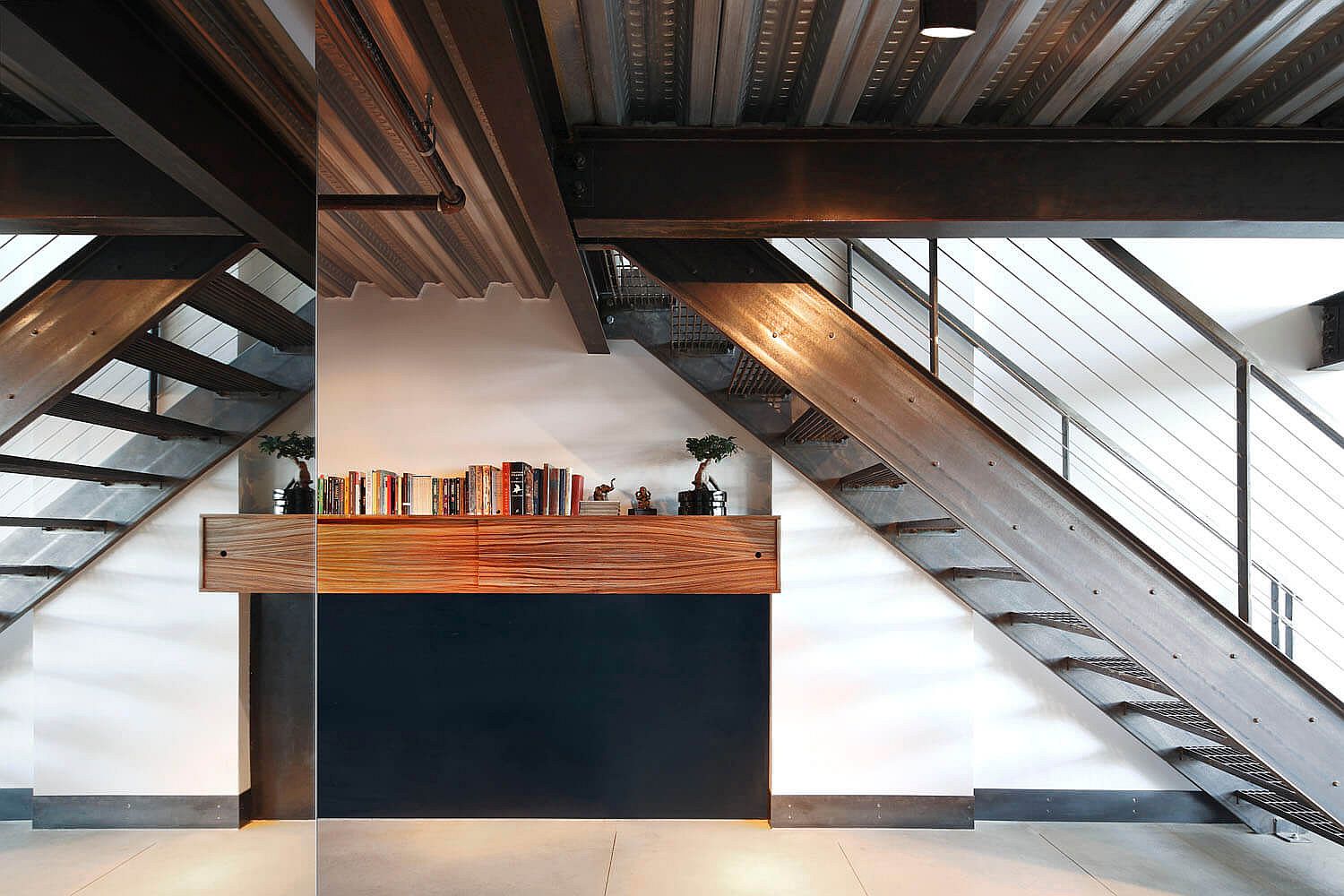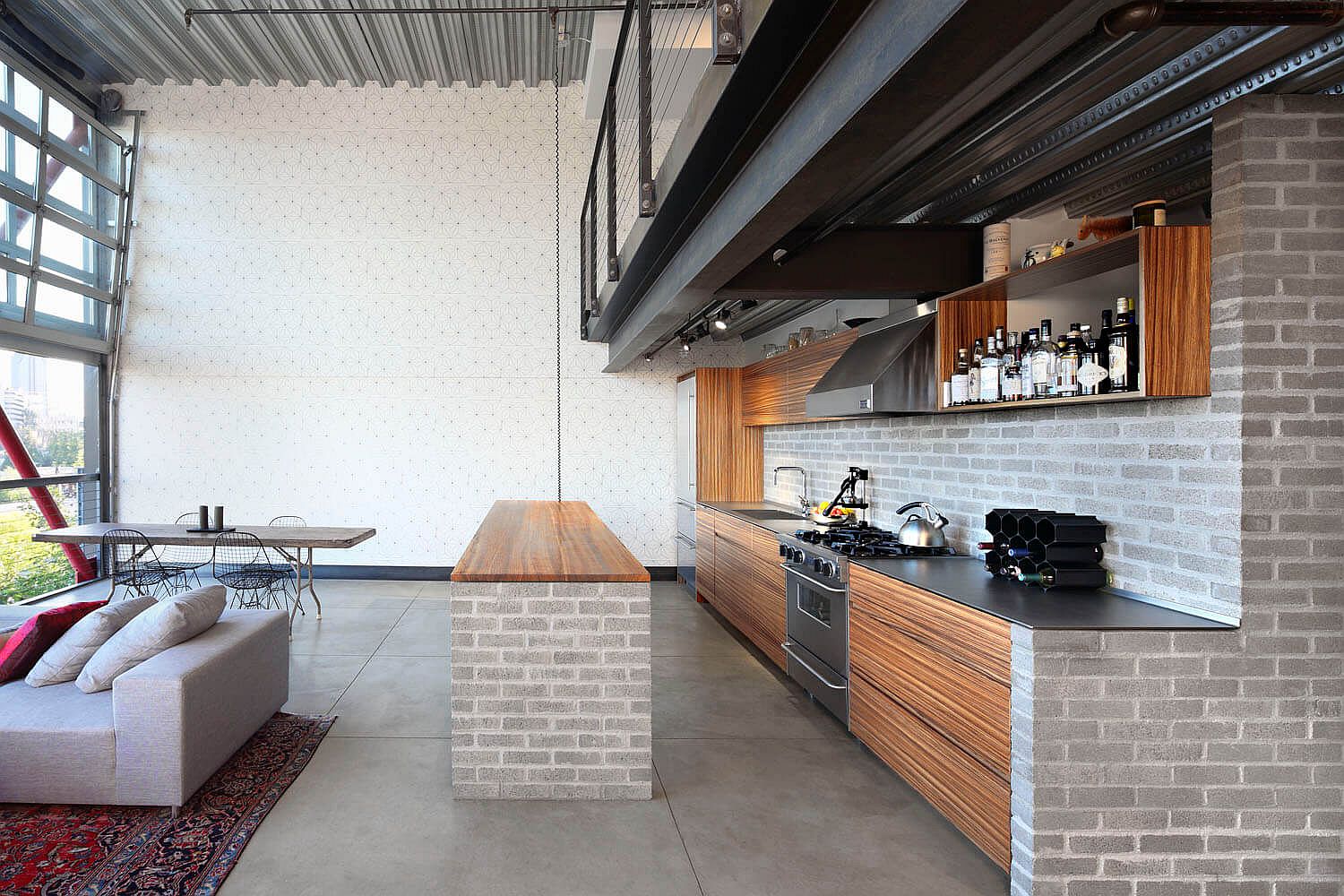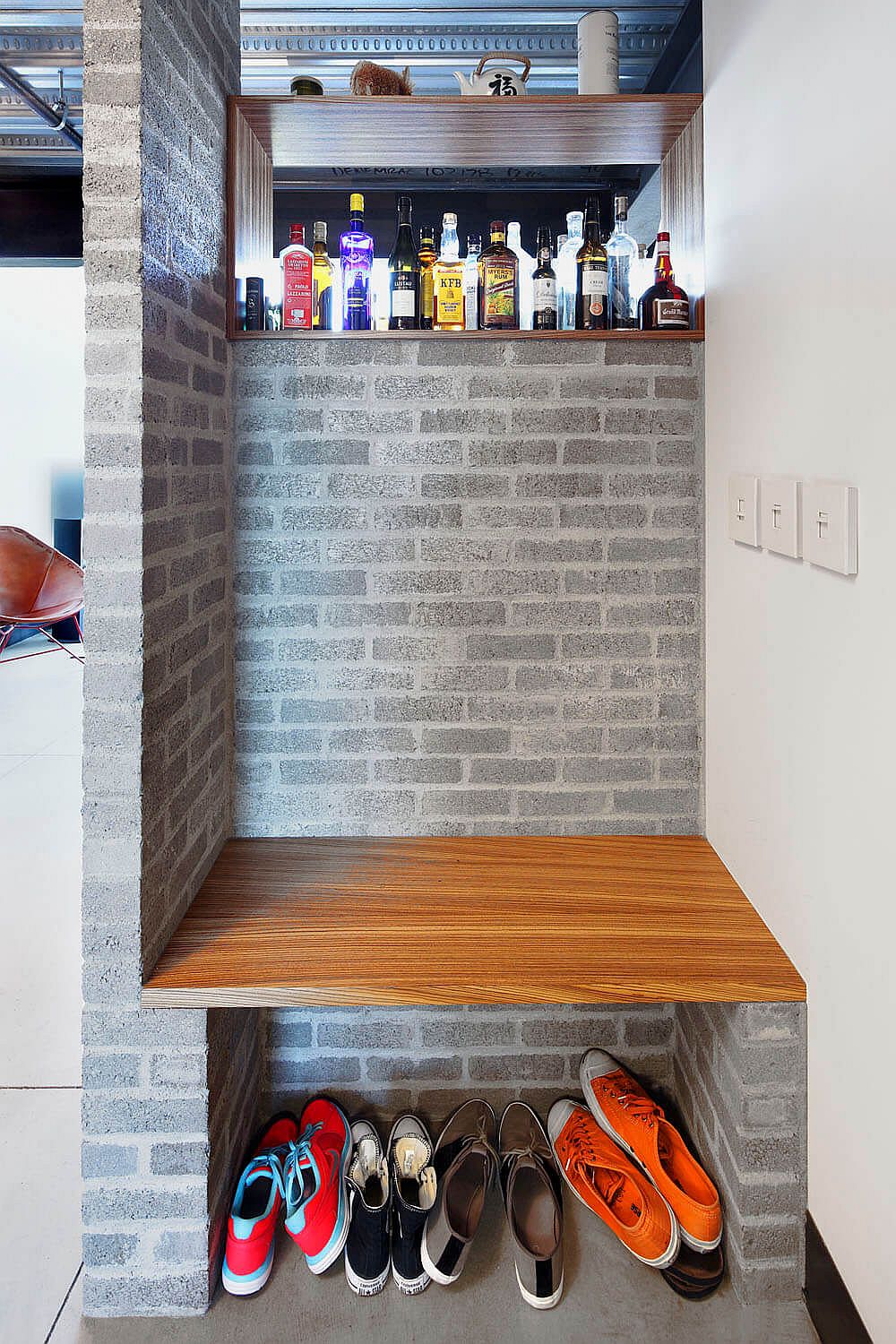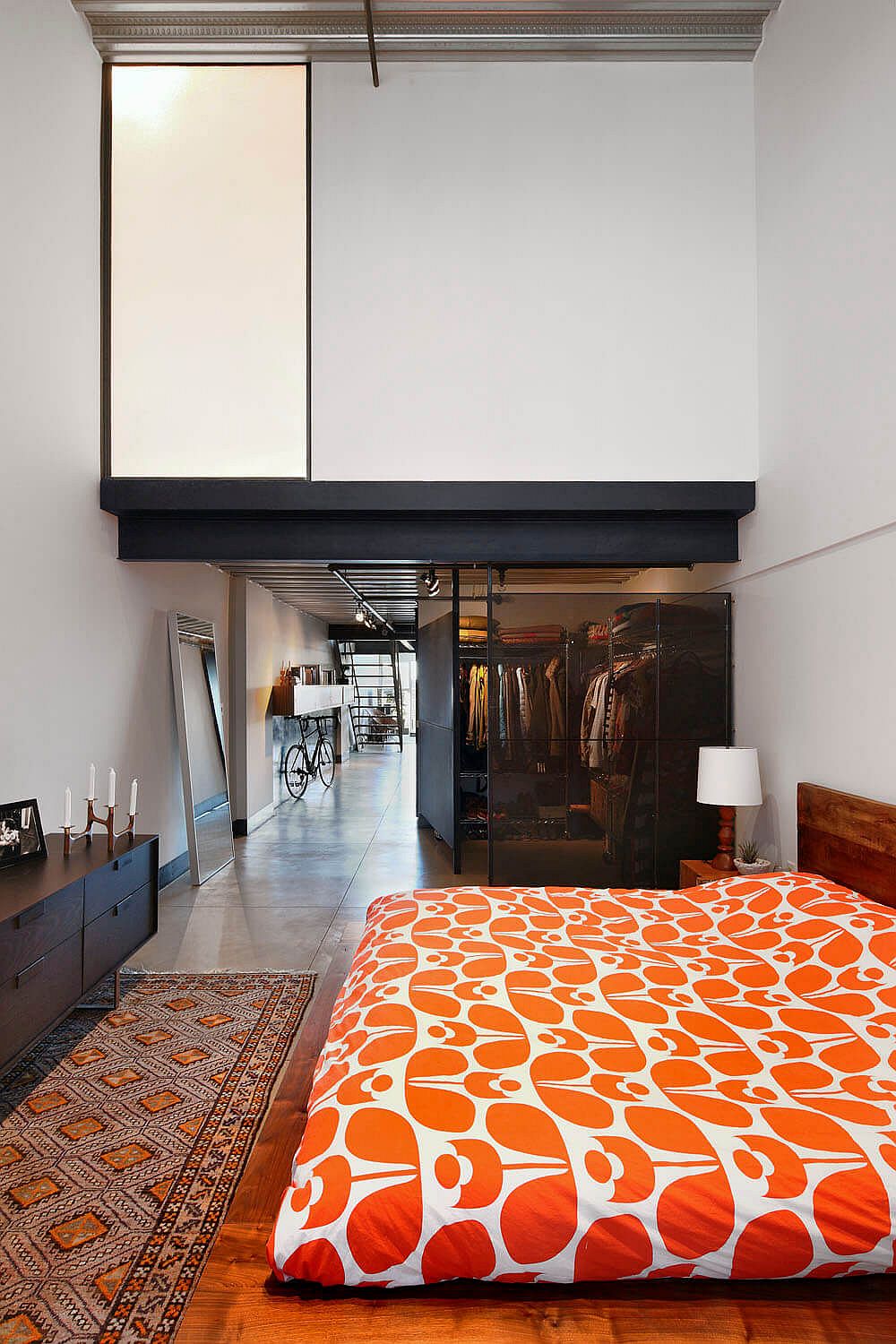 The new island houses valuable additional storage, a built-in microwave (a playful "curly cord" hanging from the ceiling provides the power) and informal seating for four. Its wood top is easy on the elbows while the 3/16" stainless steel plate counter that flanks the sink and range is impervious to the hazards of the kitchen. The geometric wallpaper by local designer Brian Paquette adds subtle texture and movement to the space.