IT is amazing to see how homeowners are gladly embracing industrial design elements that were considered 'outdated and unacceptable' not too long ago. Casa Forasté in Guadalajara, Mexico is another great example of this newfound love for modern industrial design with its interiors combining crisp, modern finishes with exposed brick walls, steel beams and large glass windows. The fusion is both cheerful and aesthetic as the exposed brick wall on the lower level becomes the focal point of the interior. Designed by TALLER 1+1, minimalism, clean contemporary design and plenty of textural contrast delight you at this Mexican home.
The house is divided into two zones with the lower level containing the living area, kitchen and dining and the top level holding the private spaces. A space-savvy floating wood and steel staircase connects both the levels even as a large central courtyard becomes the heart of the social zone. It is the courtyard that facilitates flow of natural light across the two levels and gives the interior an open and bright ambiance despite its private street façade. The use of white for the backdrop accentuates a sense of airiness while modern minimal décor keeps the living area uncluttered.
Practical, private and yet relaxing, this modern-industrial home in Mexico perfectly meets the demands of a newlywed couple and the fast-paced urban lifestyle. [Photography: César Bejar]
RELATED: Apartment UV Goes Modern Industrial Using Exposed Metal, Brick and Concrete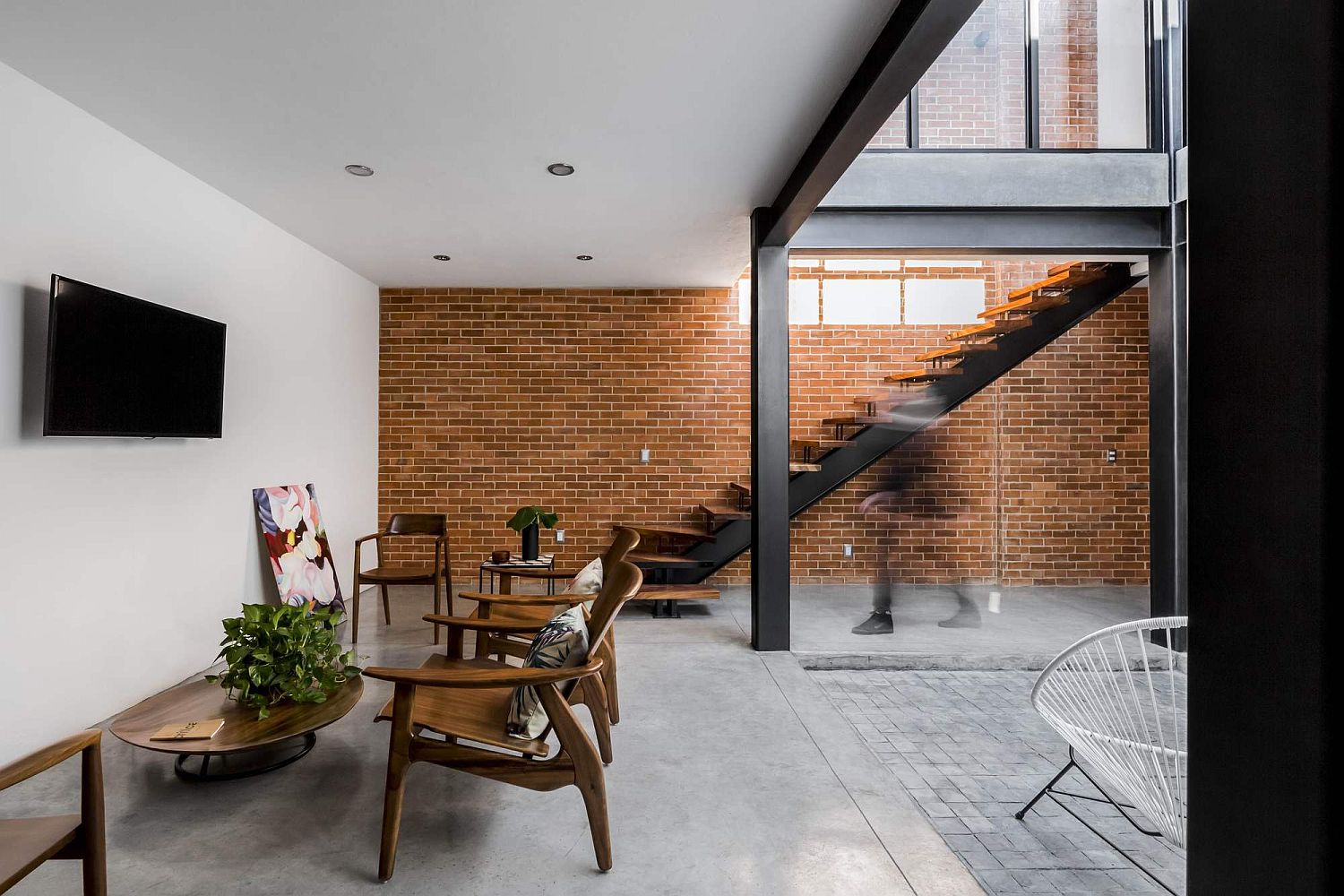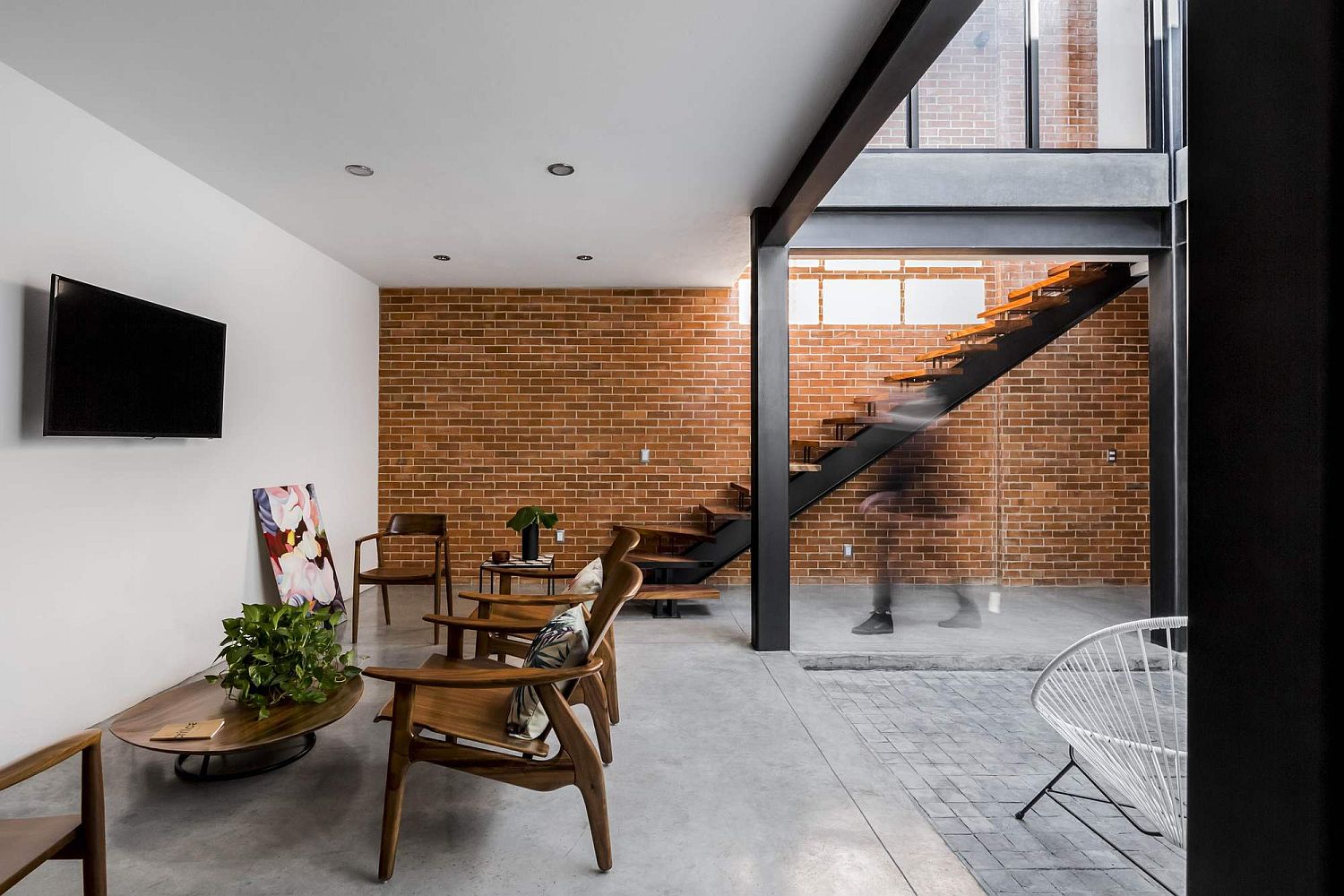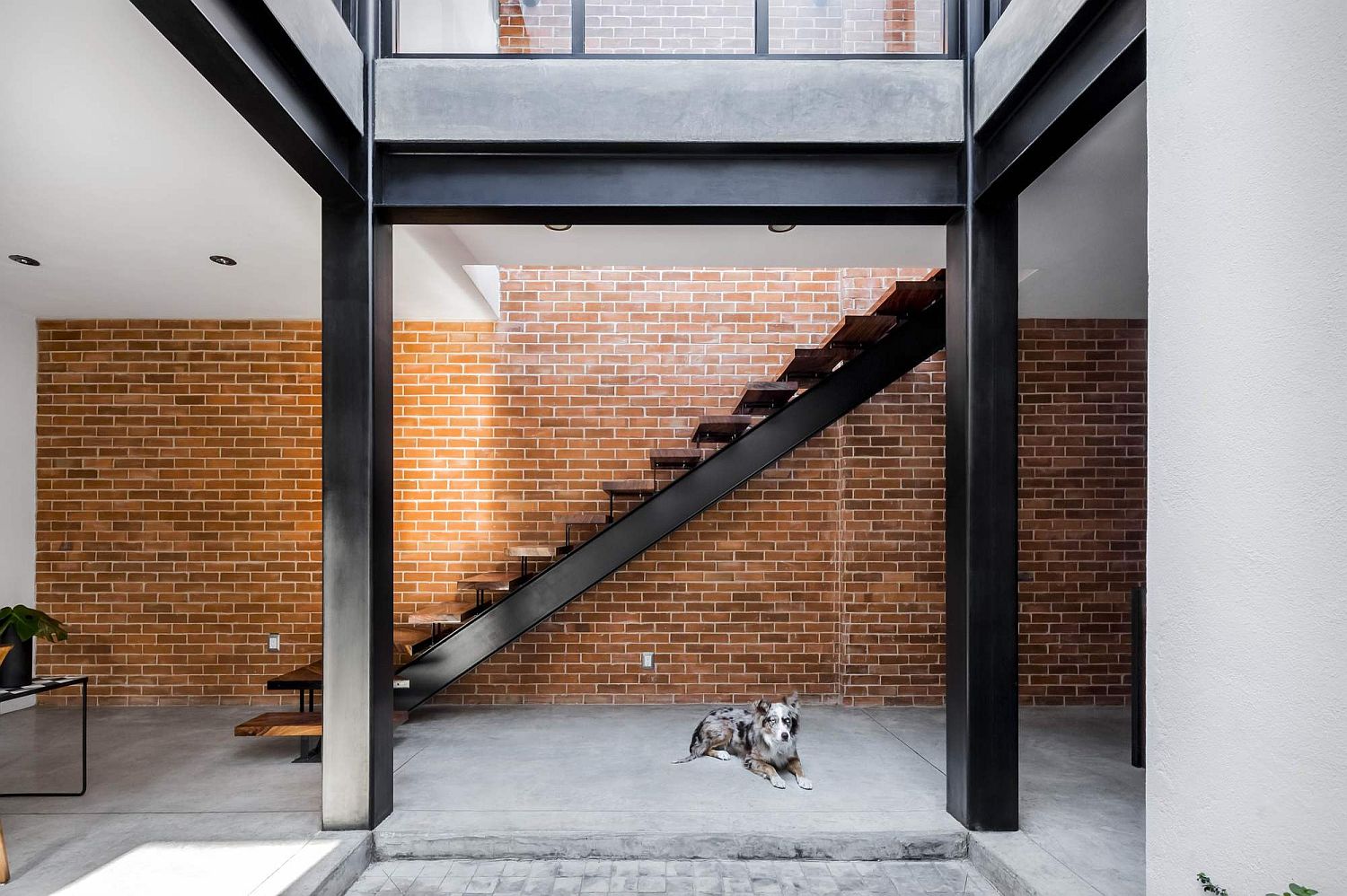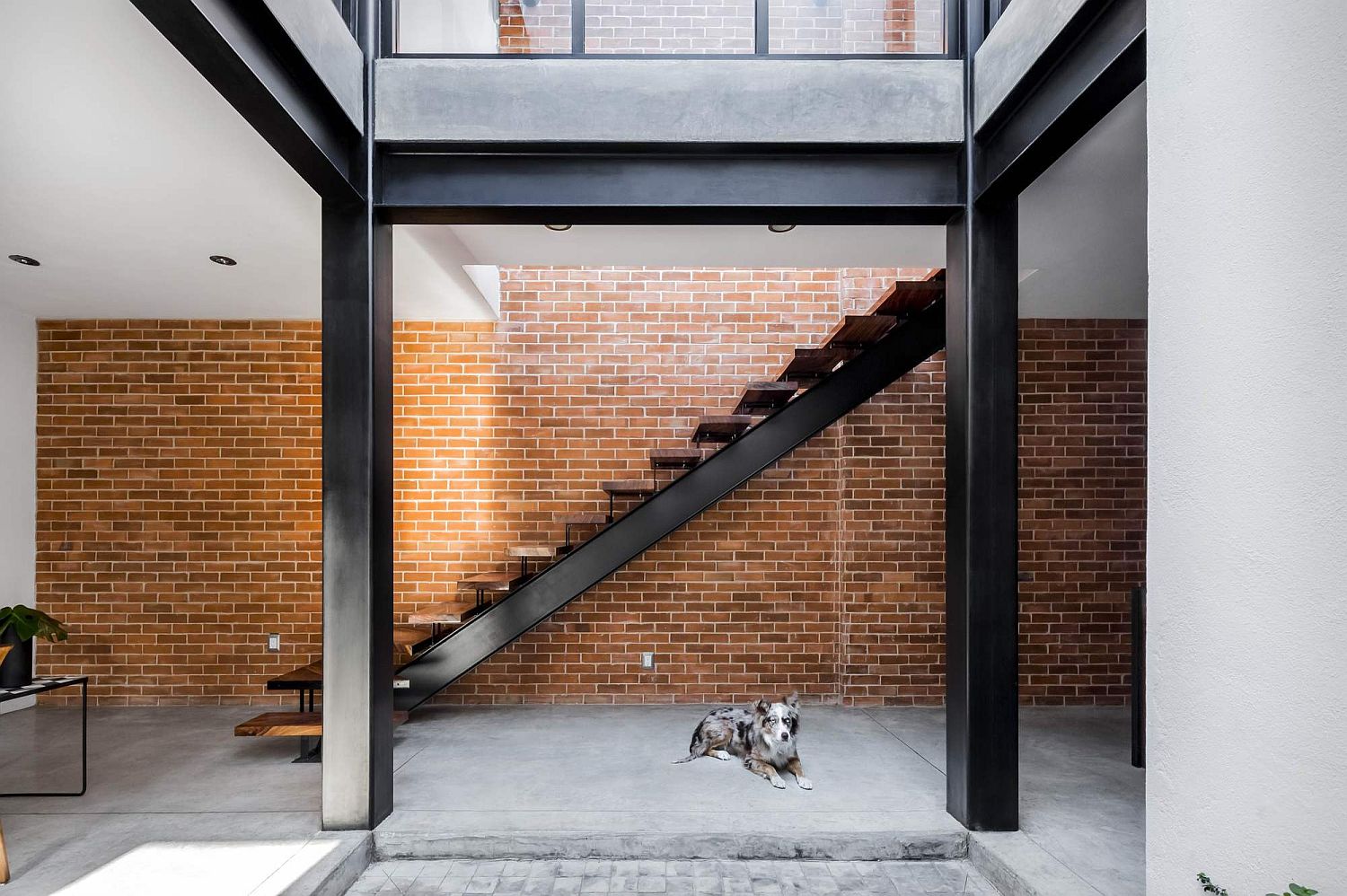 The materials used in the first plane of the front façade, point out the simpleness and sobriety of forms that were looked for in this project, the polished concrete volume was empathized like a solid figure that makes reference to a stereotomic architecture, the architecture of the cave that lies on the ground.
RELATED: Beautiful Brick Walls: Warehouse Conversion in Fitzroy Conceals Twin Delights