That first apartment you move into after gaining independence in your life is one that is truly special. It is a feeling that is unmatched by any other subsequent home – no matter how grand it is. Flamengo Apartment in Brazil designed by Nop Arquitetura is one such space which was revamped and rejuvenated to meet the needs of its new owner in his 30's. With a new floor plan that finds space for an additional bathroom and a larger master suite, the apartment manages to succinctly combine space-savvy design with a backdrop in gray and white as well as a charming modern-industrial style.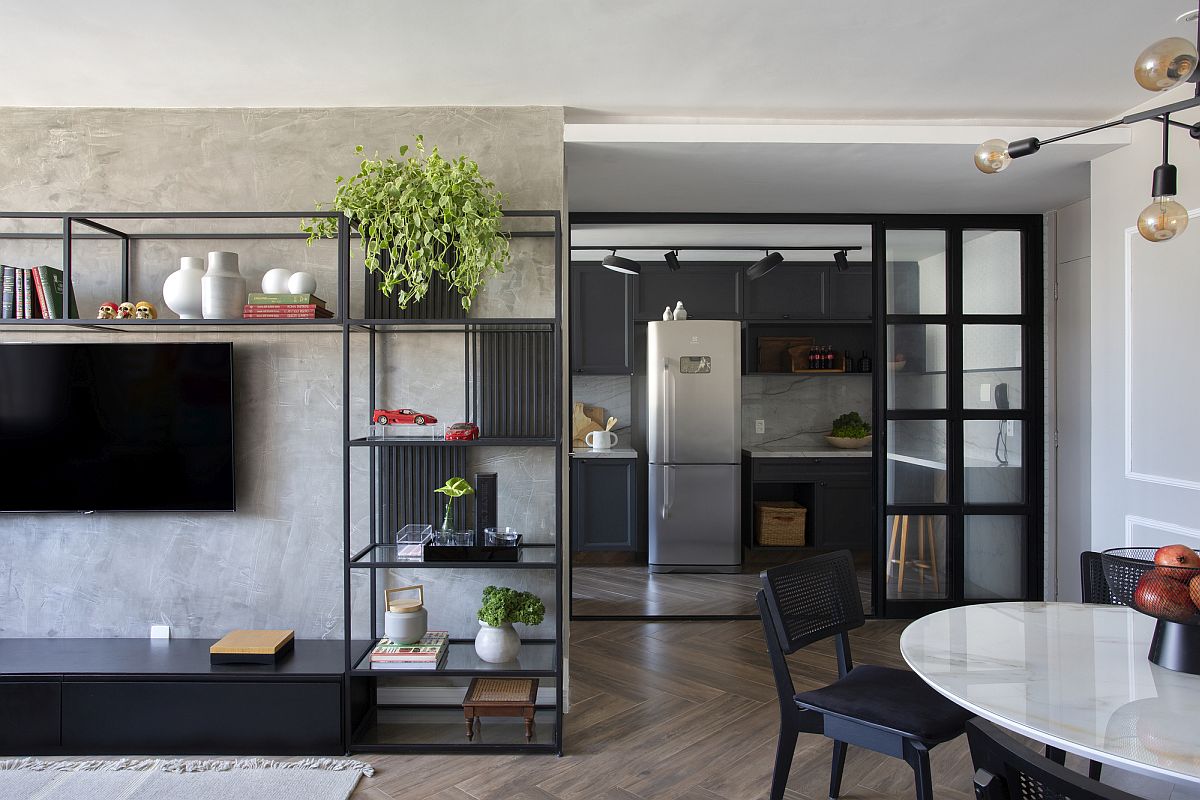 Flooring in wood that ushers in chevron pattern, backdrop in polished gray and white, dark-framed doors in glass that offer an industrial edge, metallic shelves in the living room, boiseries on the wall, woody porcelain tiles and a white ceiling ensure that there is an amalgamation of contrasting textures and finishes in here. Add a hint of indoor greenery to the mix and you have a relaxing modern home. With curated contemporary décor, smart organization of the kitchen and areas next to it, natural ventilation and a more strategic floor plan, this Brazilian apartment gets a fresh new lease of life! [Photography: MCA Estúdio]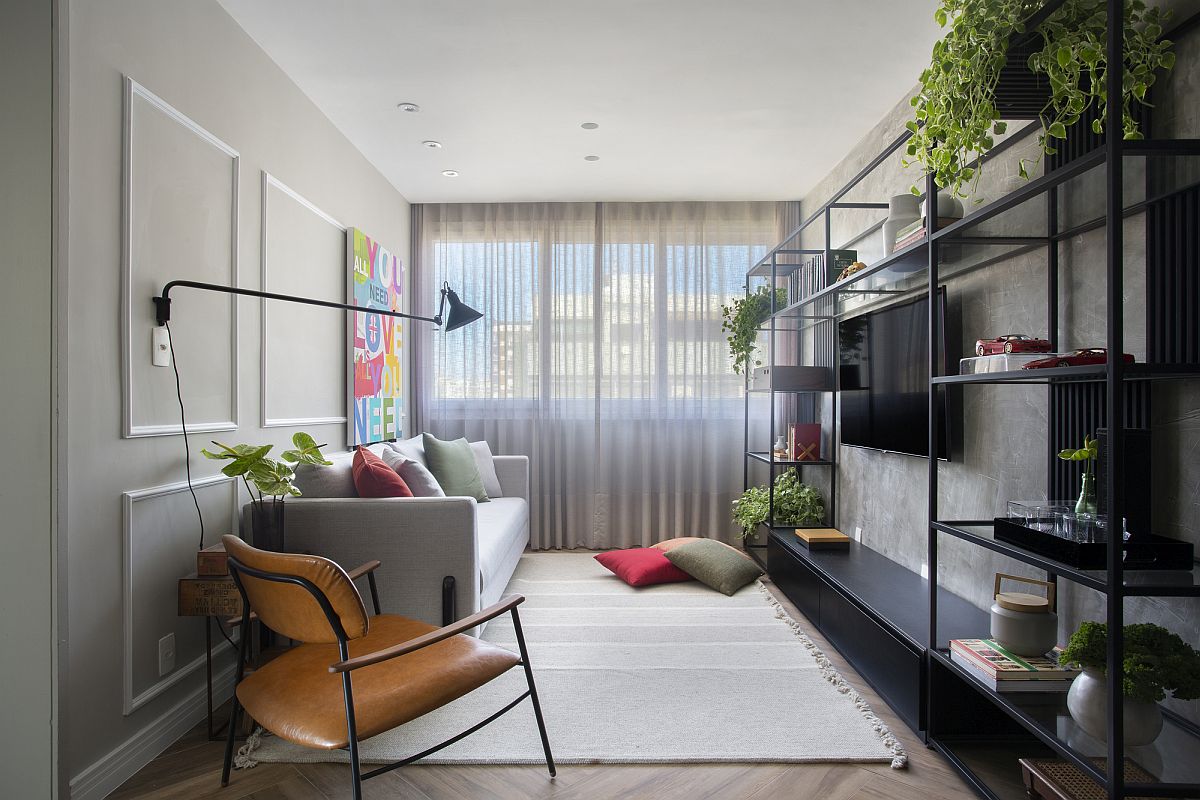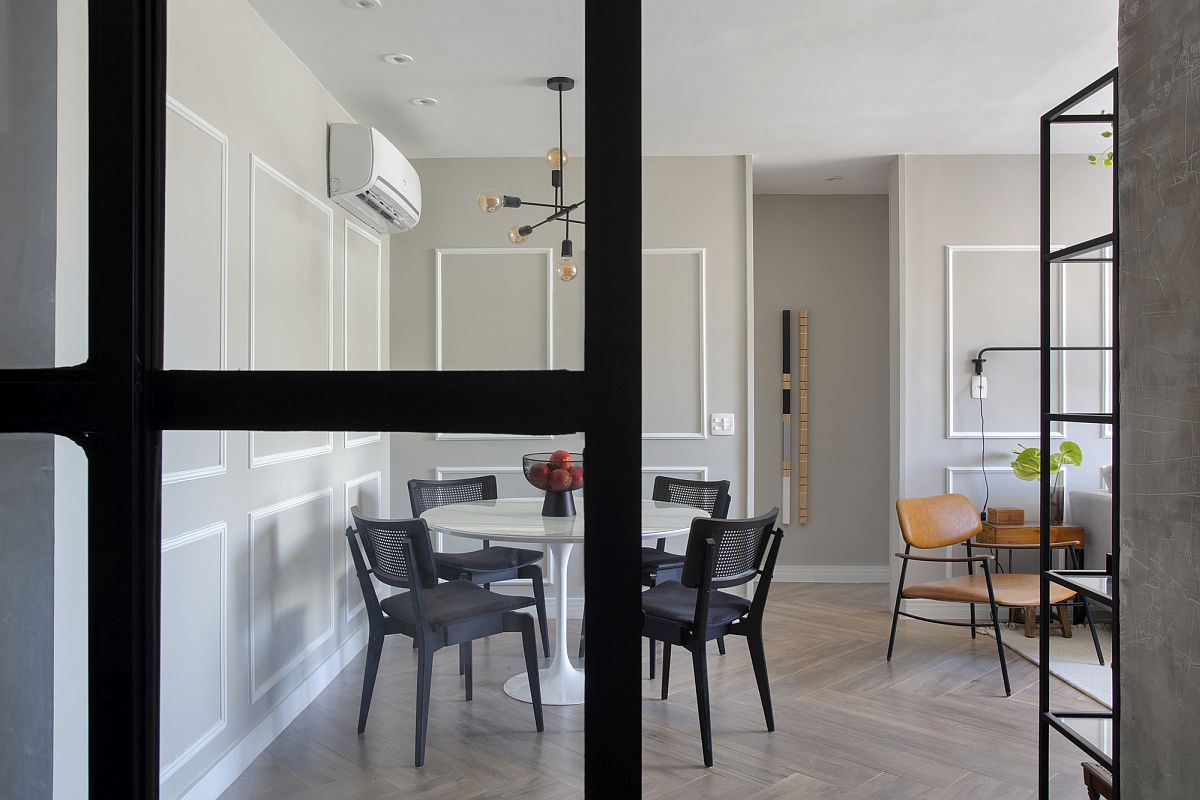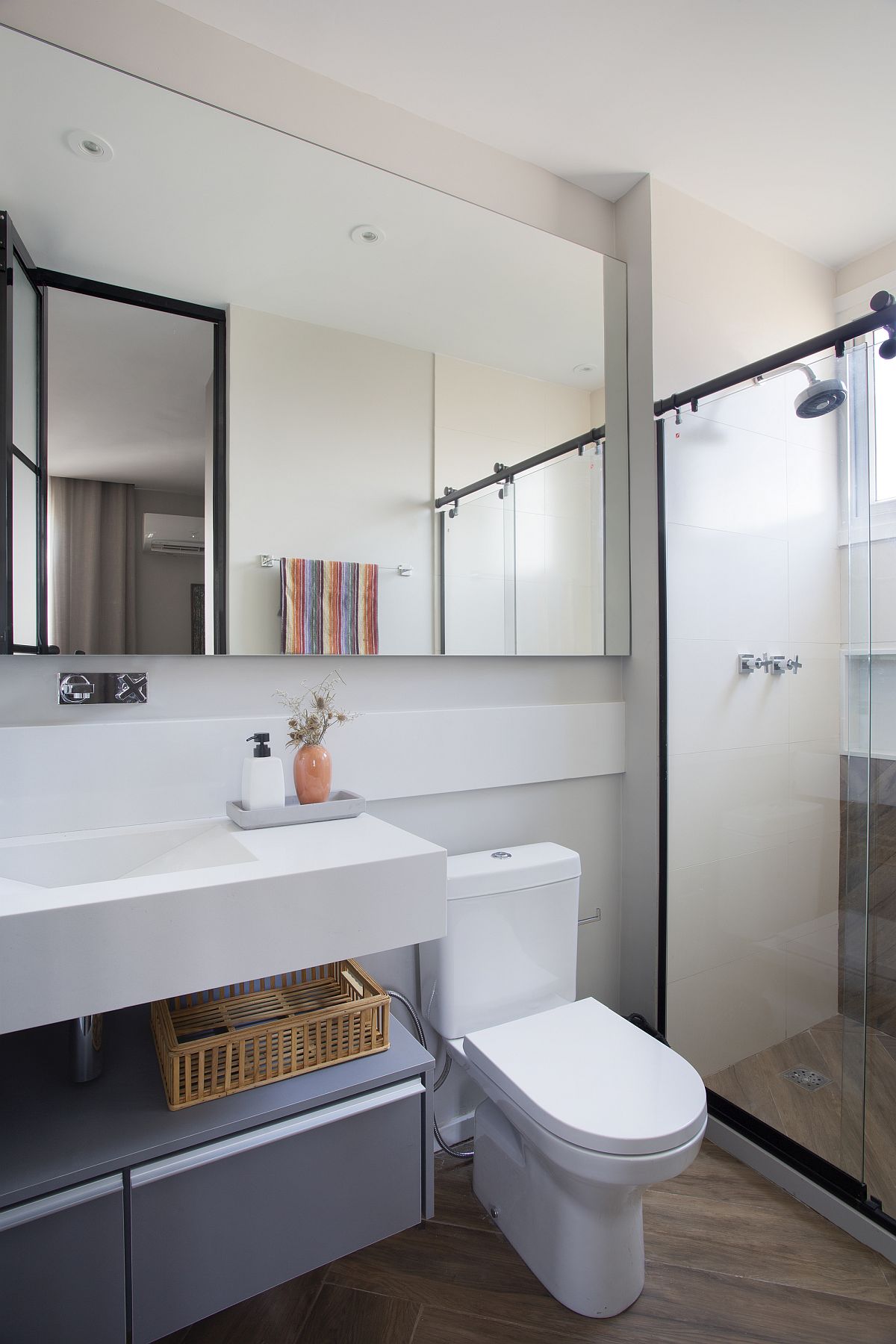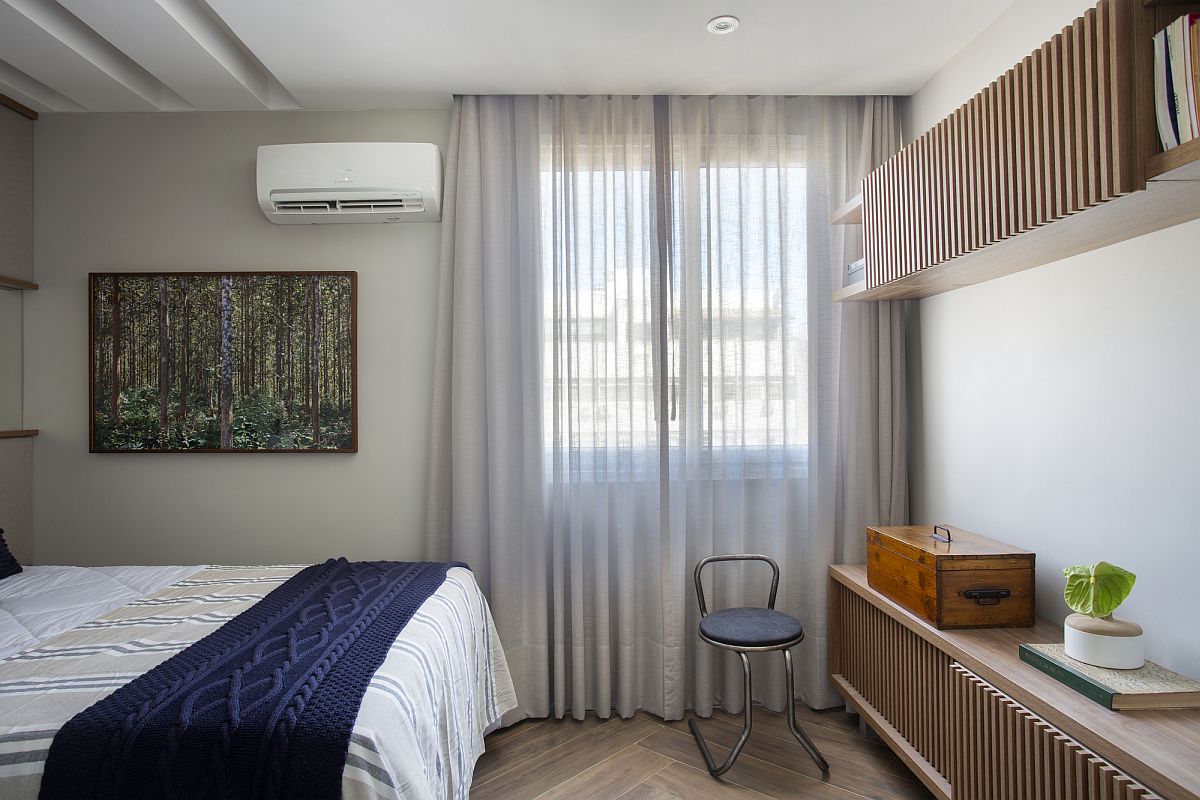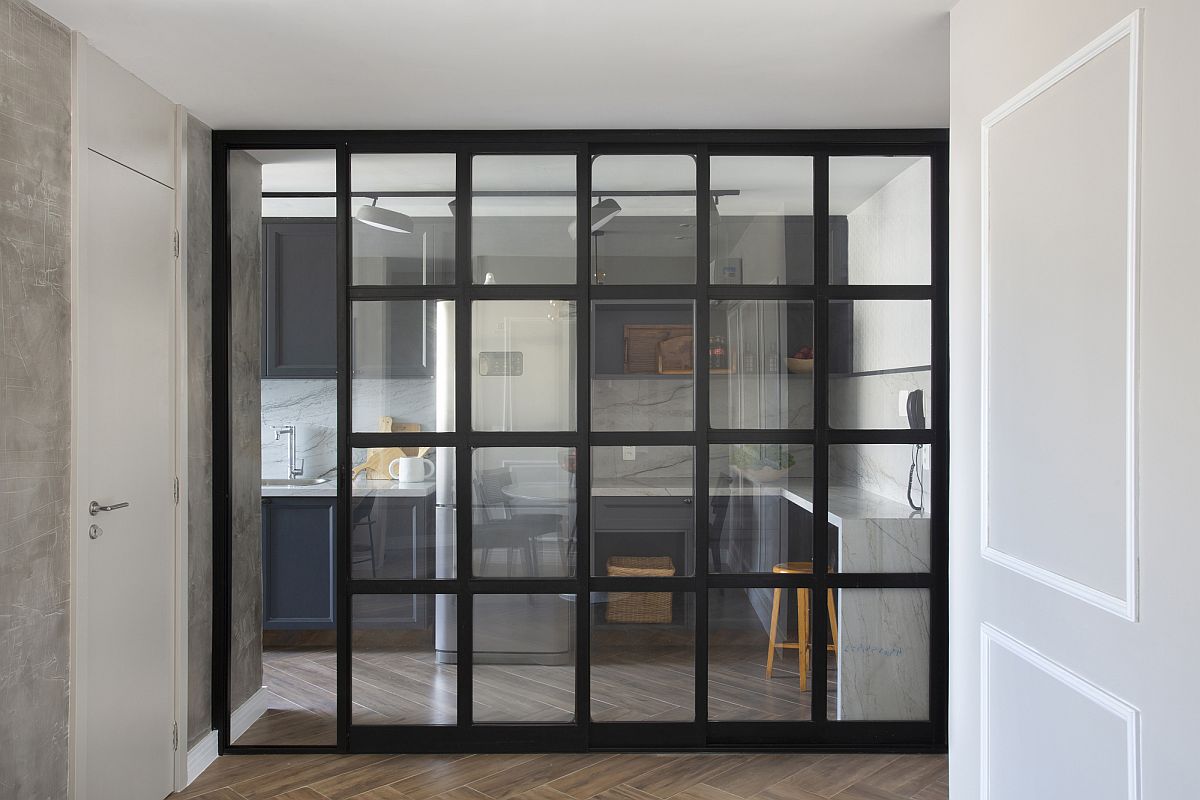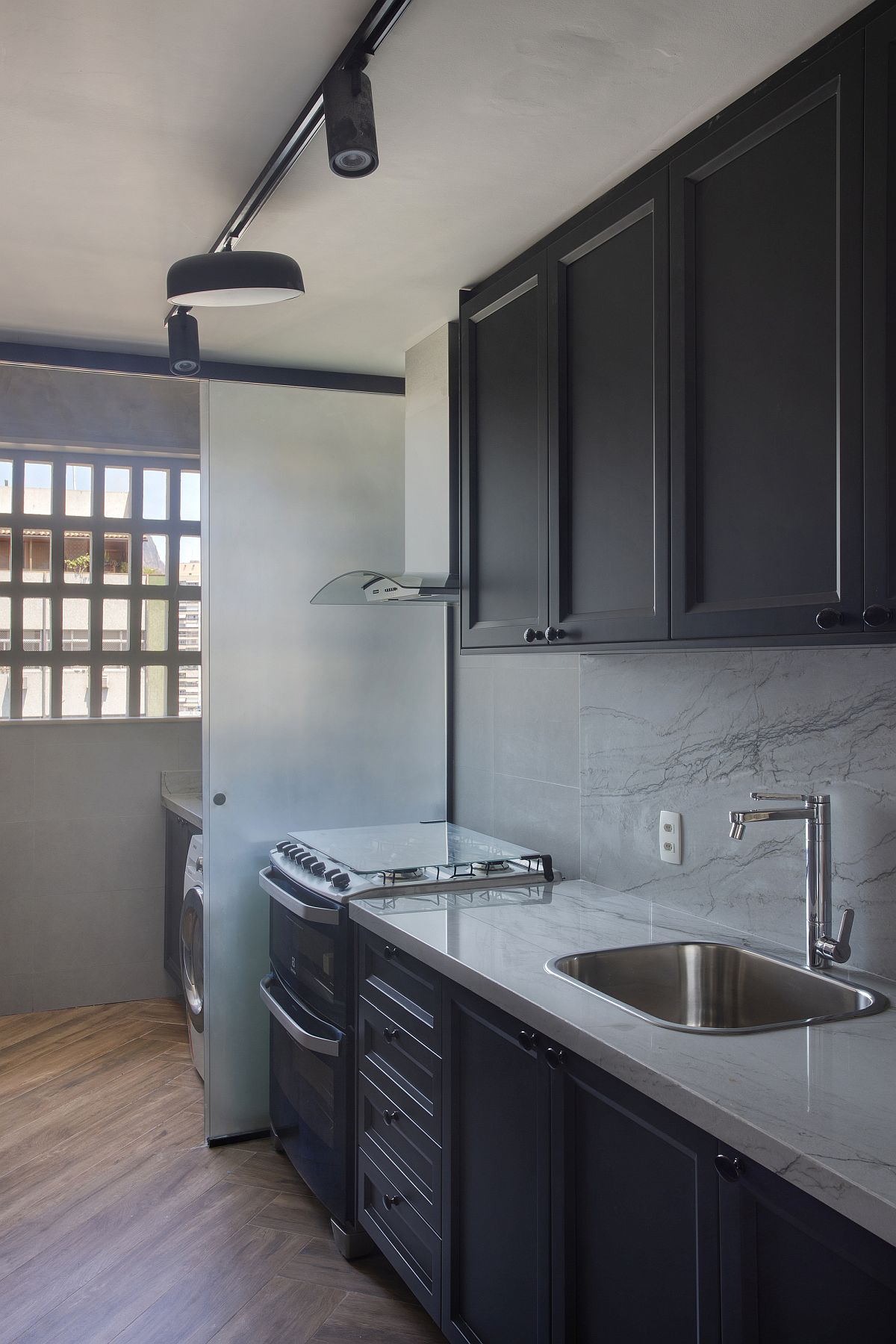 Originally, the property had a suite and a social bathroom, which served the living room and the second bedroom. The architects managed, with adjustments to the plan, to transform the little-used service bathroom into a toilet, and to convert the social bathroom into a suite. With that, after the renovation, the apartment now has two suites, in addition to the toilet, which now serves the social area.