Making most of space is all about finding solutions that work for the specific site and home and the unique challenges that it offers. Showcasing brilliant views of the Lyttelton Harbour that is not too far away and nestle in the Port Hills of Governors Bay in New Zealand, this modern family home turns to vertical space for a cheerful living environment. Designed by First Light Studio, the Governors Bay House was created for a family of three and welcomes its residents with an open plan living area that contains the kitchen and dining space as well. Its gabled roof form adds additional visual space to the setting and gives the interior an open, roomy look.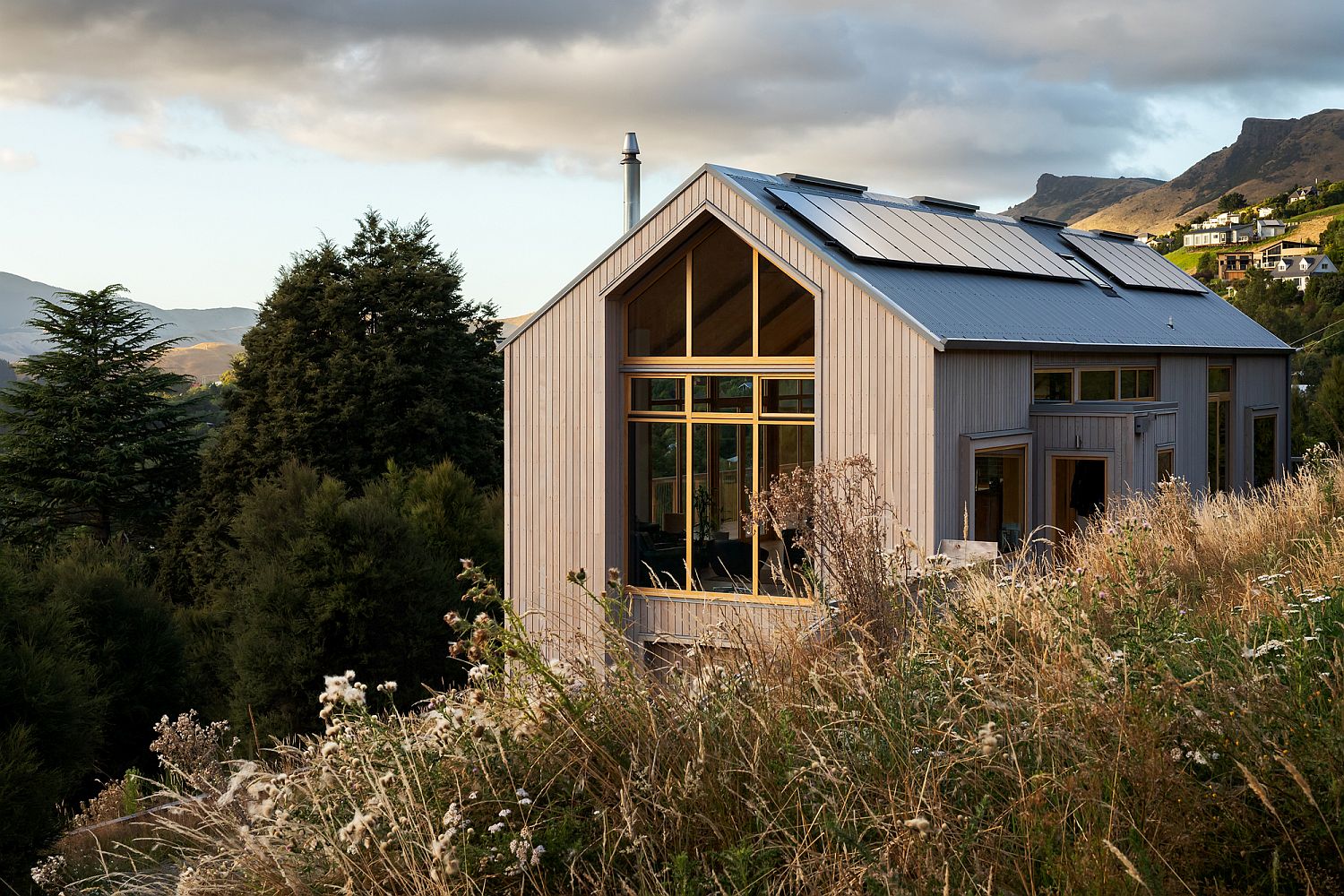 The bedrooms wing of the house is much more compact and cozy with wood shaping much of the interior. A large, sweeping wooden deck extends the living area outside and offers beautiful views of the bay area and the distant landscape while glass doors bring in the many sights and sounds outside. You can see a blend of modernity and rustic-barn style inside the house with the spacious and social kitchen veering more towards the former. Light-filled, beautiful and functional, this contemporary family home is bound to stand the test of time! [Photography: Jason Mann Photography]
RELATED: Gorgeous Guest House with Operable Panels Enchants with Magical Views!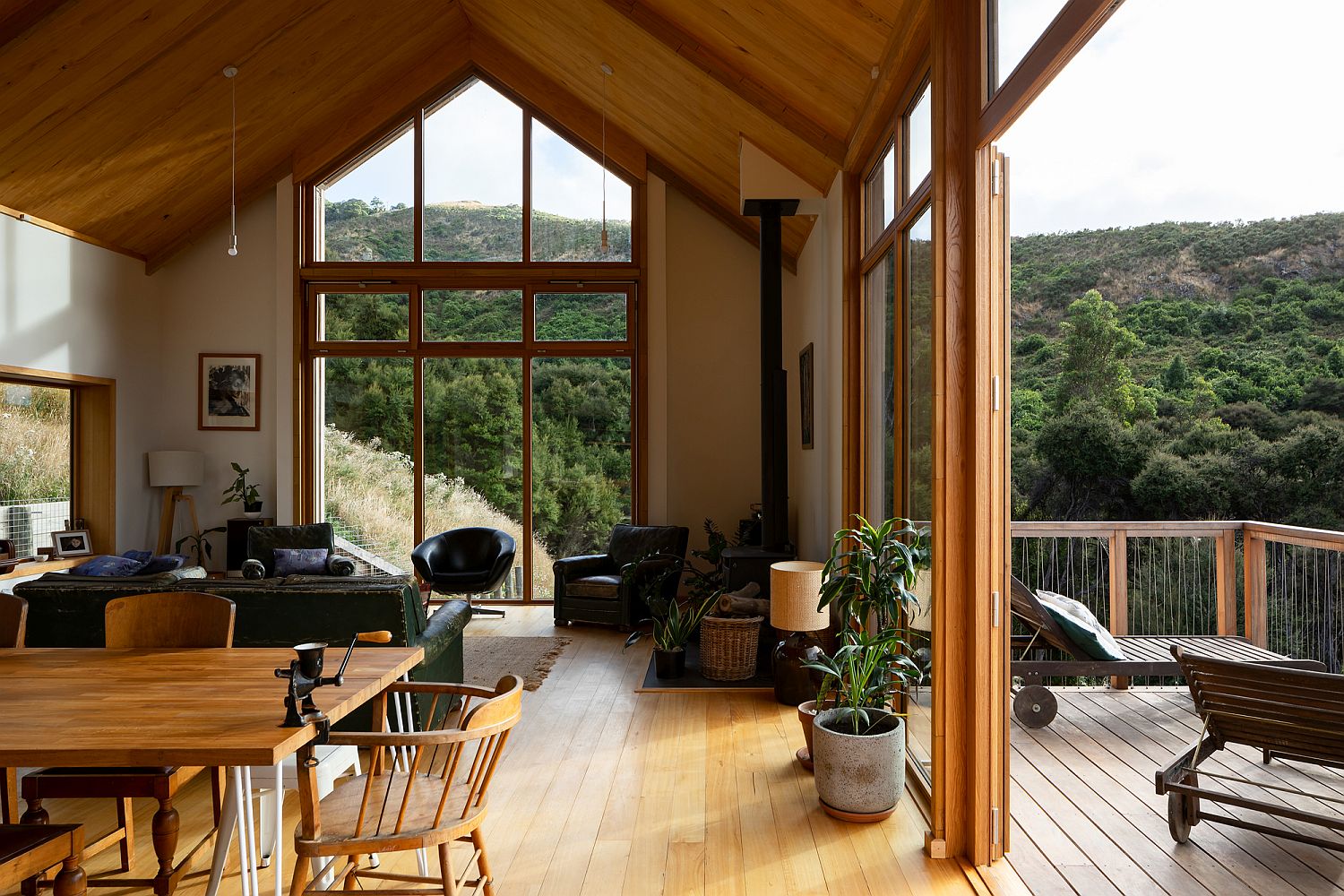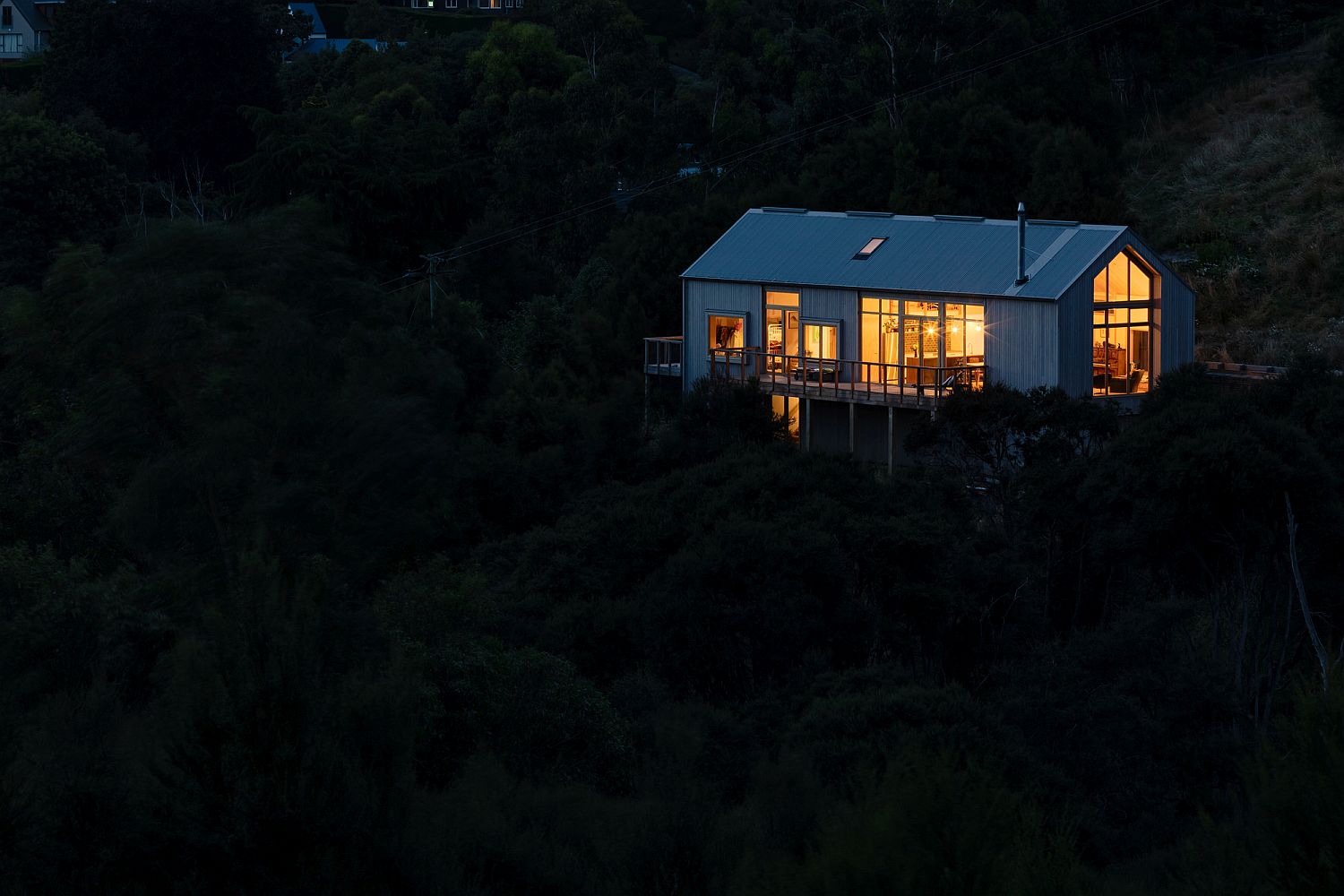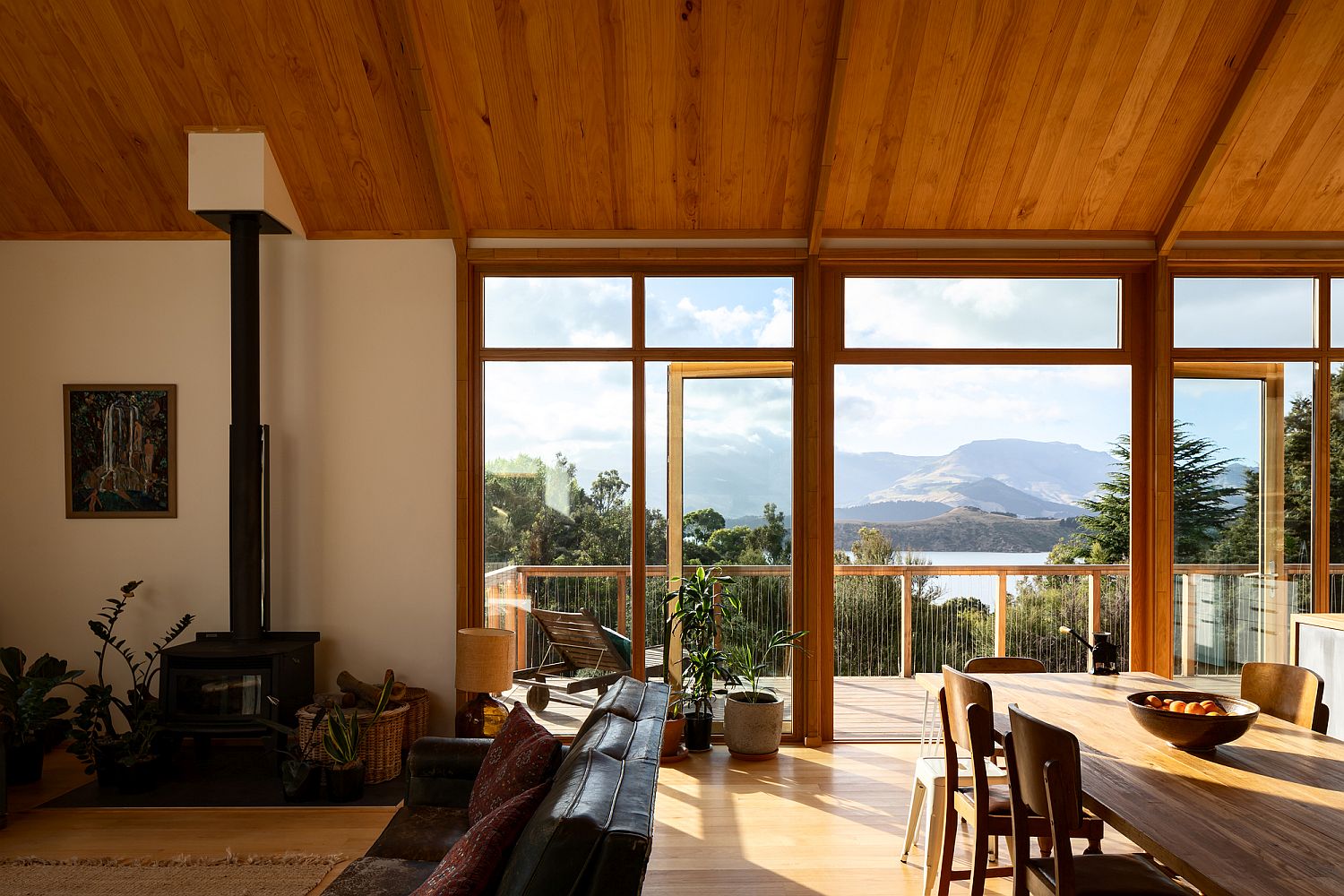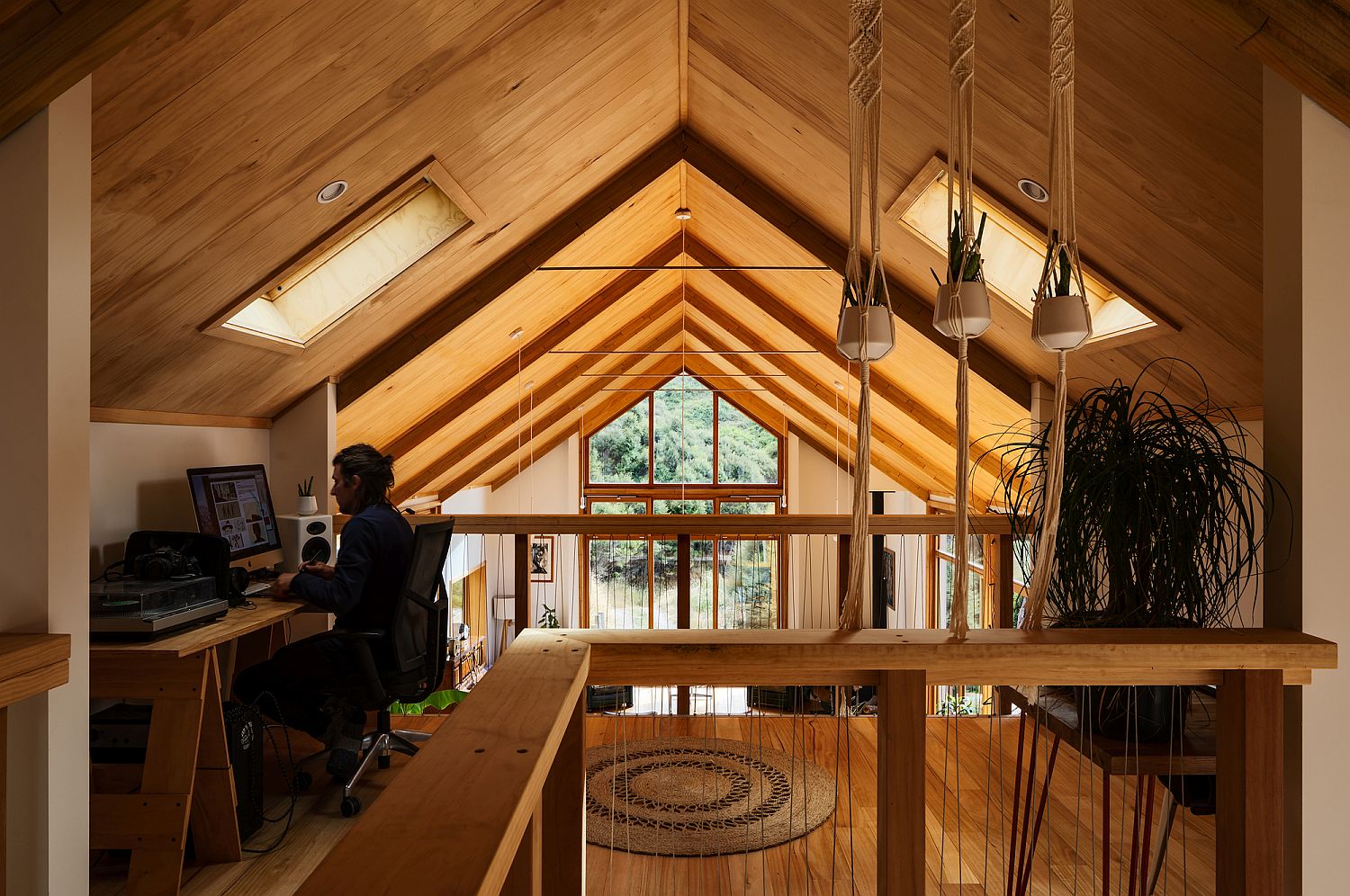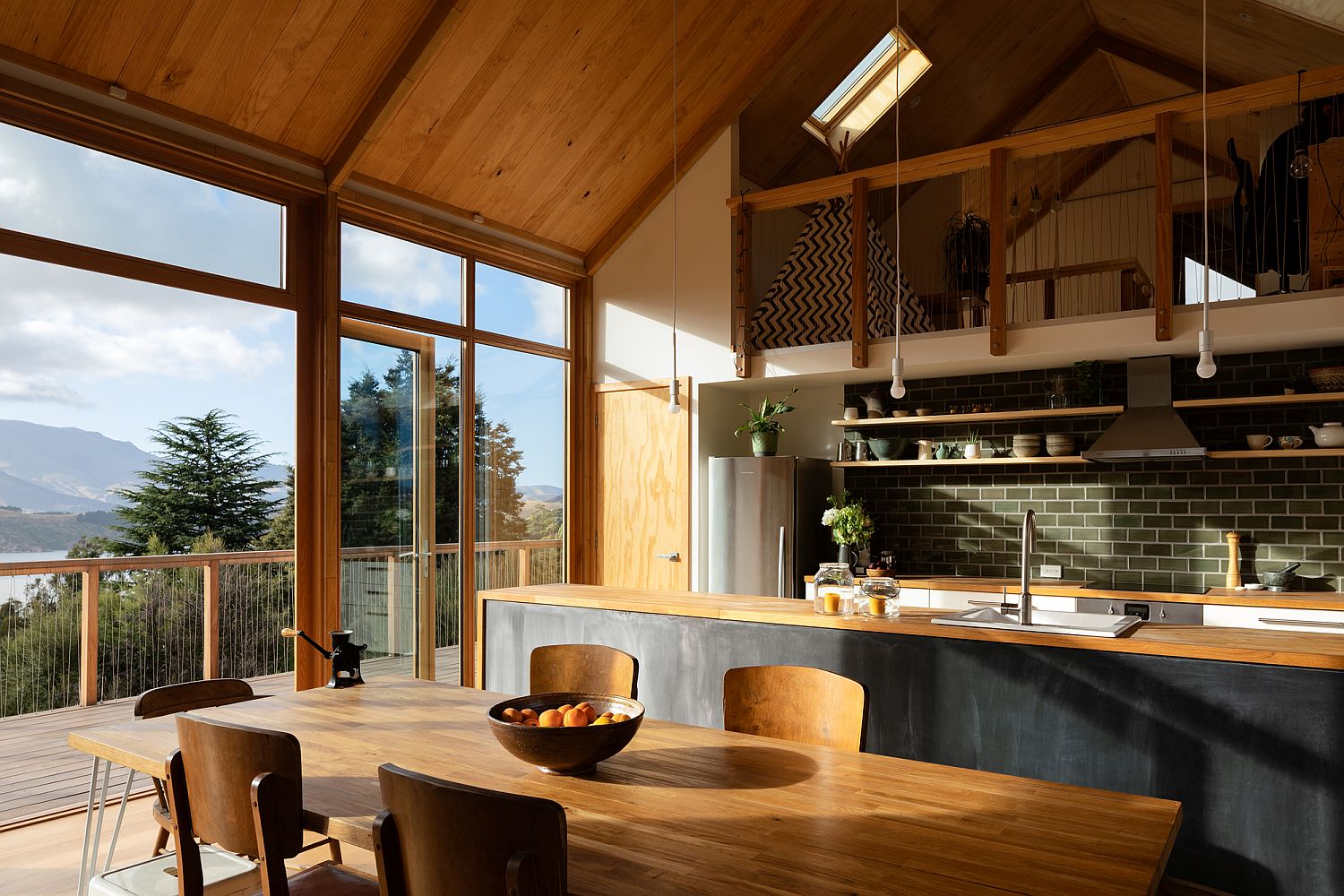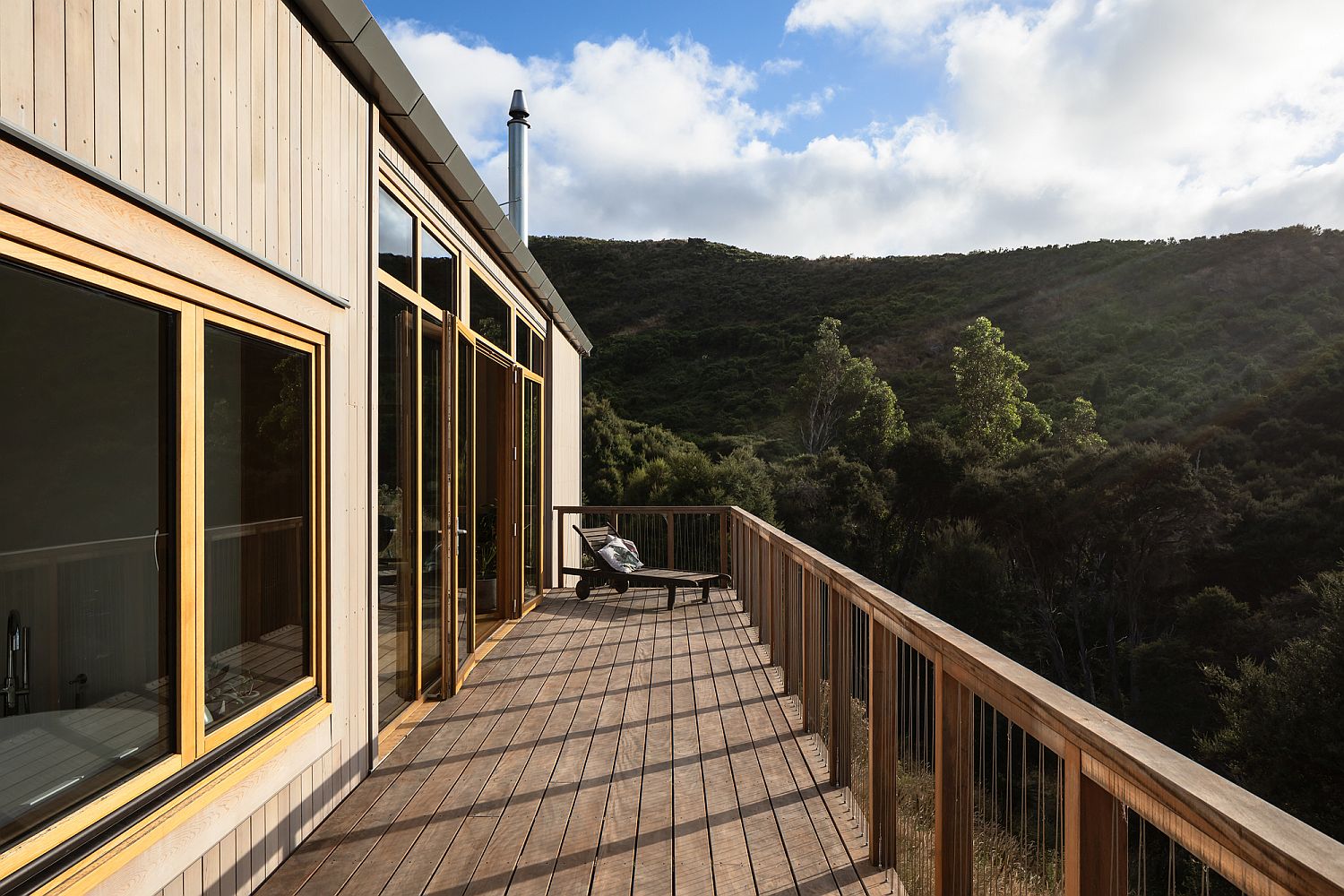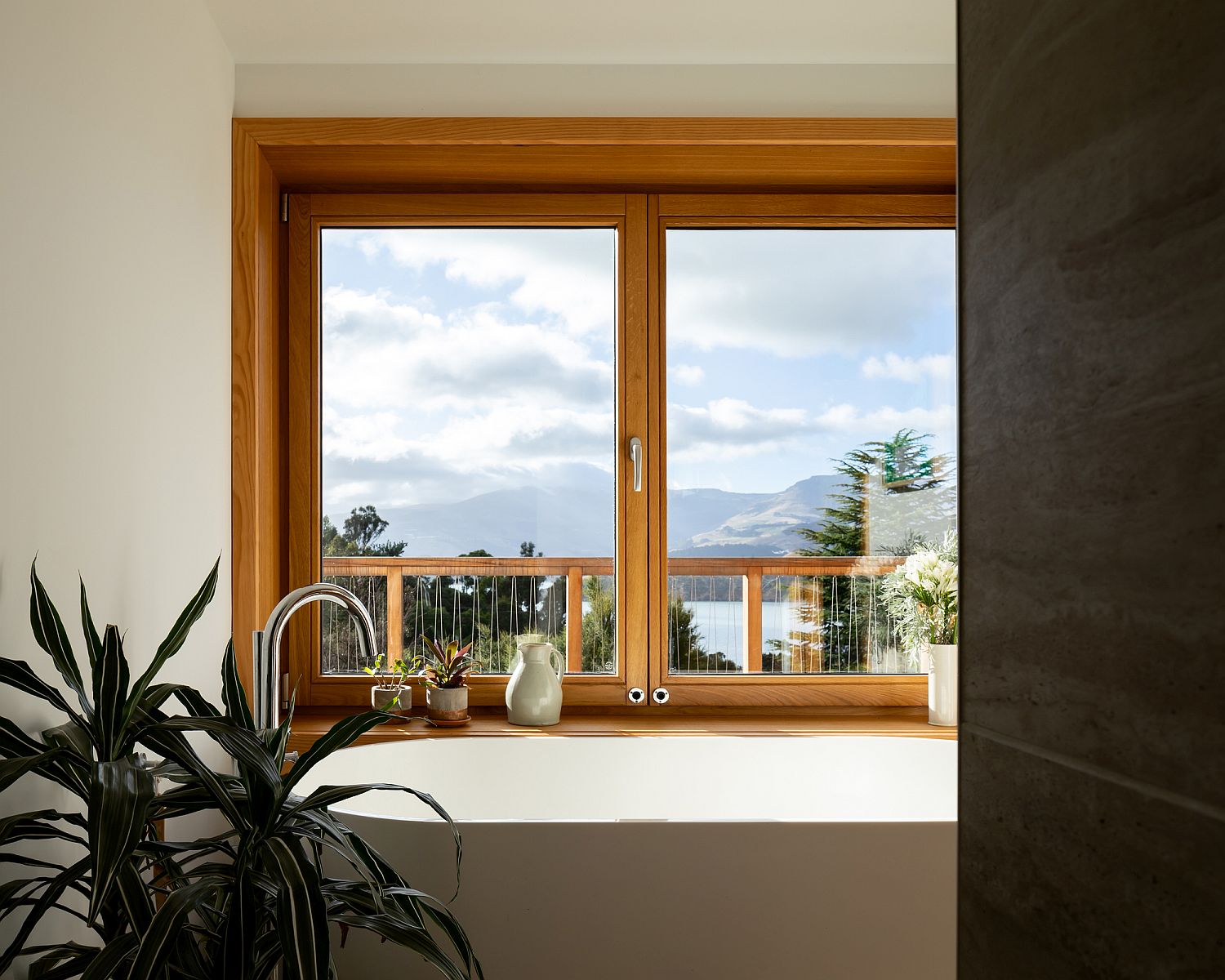 The home collected an award at the 2019 NZIA Canterbury Architecture Awards. The jury cited that First Light has designed a charming family home that is harmonious and relaxed. The tall gabled form, perched on a commanding spot with expansive views of the harbor, relates well to the context of the surrounding landscape. The interior is an architecture of interaction…
RELATED: Bringing Home the Vacation Vibe: Gable Roof Hewn House in Austin