Modern homes are all about finding that perfect balance between a cozy, comfortable interior and a spacious, inviting outdoor area with a seamless synergy between the two. The Cuiabá House by Allouchie Arquitetos is one such beautiful residence where modern family life finds ample space to express itself. It is the Le Corbusier's philosophy of using extended roof slabs, overhangs and smart sunscreens that was adopted to create smart and shaded outdoor zones that extend the living area and kitchen on the inside. The presence of overhangs also helps in keeping out scorching hot tropical sun and making the house a lot more energy-efficient.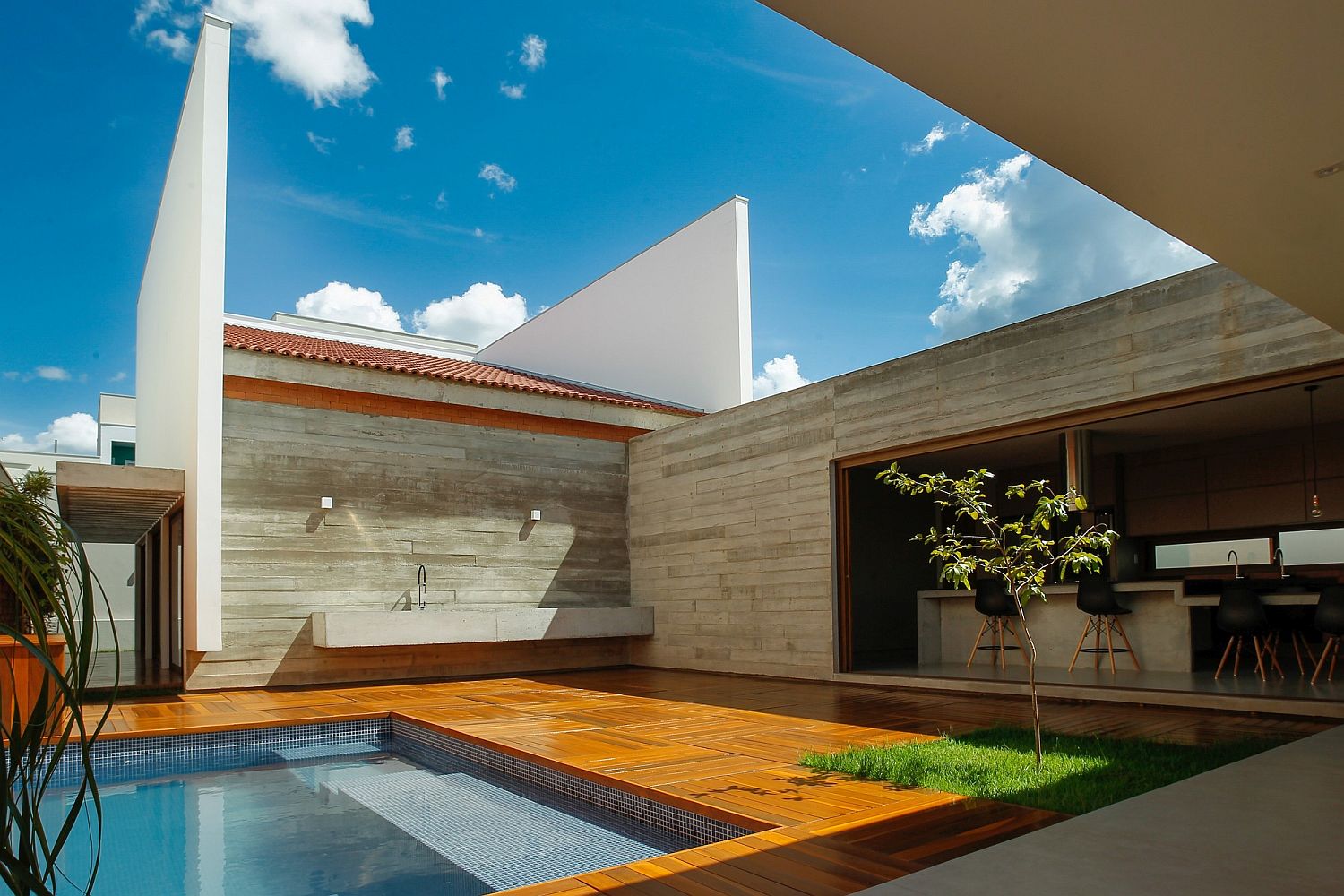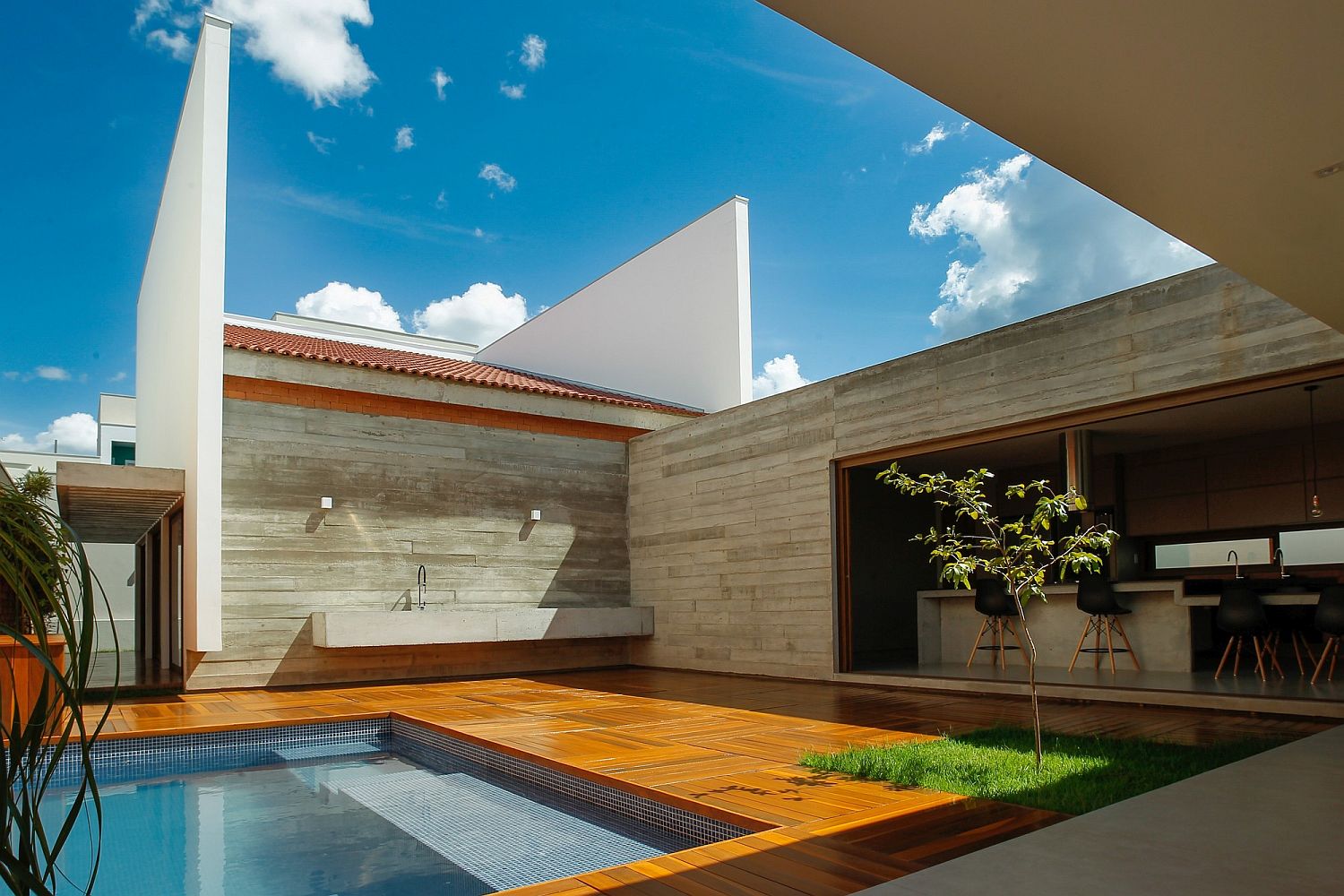 Even though much of the focus remains on the wooden, courtyard, pool area and the shaded walkways, life on the inside is equally enjoyable with modern minimal style holding sway. Exposed concrete surfaces, brick walls painted in white and stone countertops in black create textural contrast without moving away from the neutral color scheme. Ergonomics precede flowery aesthetics here with low-maintenance finishes creating clever public and private spaces.
Unassuming Edison bulb lighting and smart shelving complete a Brazilian home where openness of design is coupled with controlled privacy and ample natural light to offer best of both worlds! [Photography: Thiago Cesar]
RELATED: Modern Home in Brazil Exudes Elegance with Stylish Contemporary Interiors
We always seek to "escape from direct sunlight" within the environments, especially those in the more permanent social areas, such as rooms and rooms. We then chose to place the service spaces facing the North. In the room, front façade, East side, we chose the concrete bricks and projection of the roof slab as protection elements in the weather and search for controlled privacy.
RELATED: Seamless Fusion of Open Spaces: Contemporary and Minimal Gallery House