The idea of expanding your home and giving it a quick facelift is one that often involves plenty of planning and considerable amount of resources. Of course, this approach is much better than dismantling an entire home and creating a new structure. Rear extensions do much more than just give old, weary residences across the globe a fresh lease of life. They preserve heritage homes with the street façade being kept intact. This Victorian terraced house in London is no different as Gundry + Ducker gave it a smart rear addition removed, old, poorly planned structures and filled the home with modernity.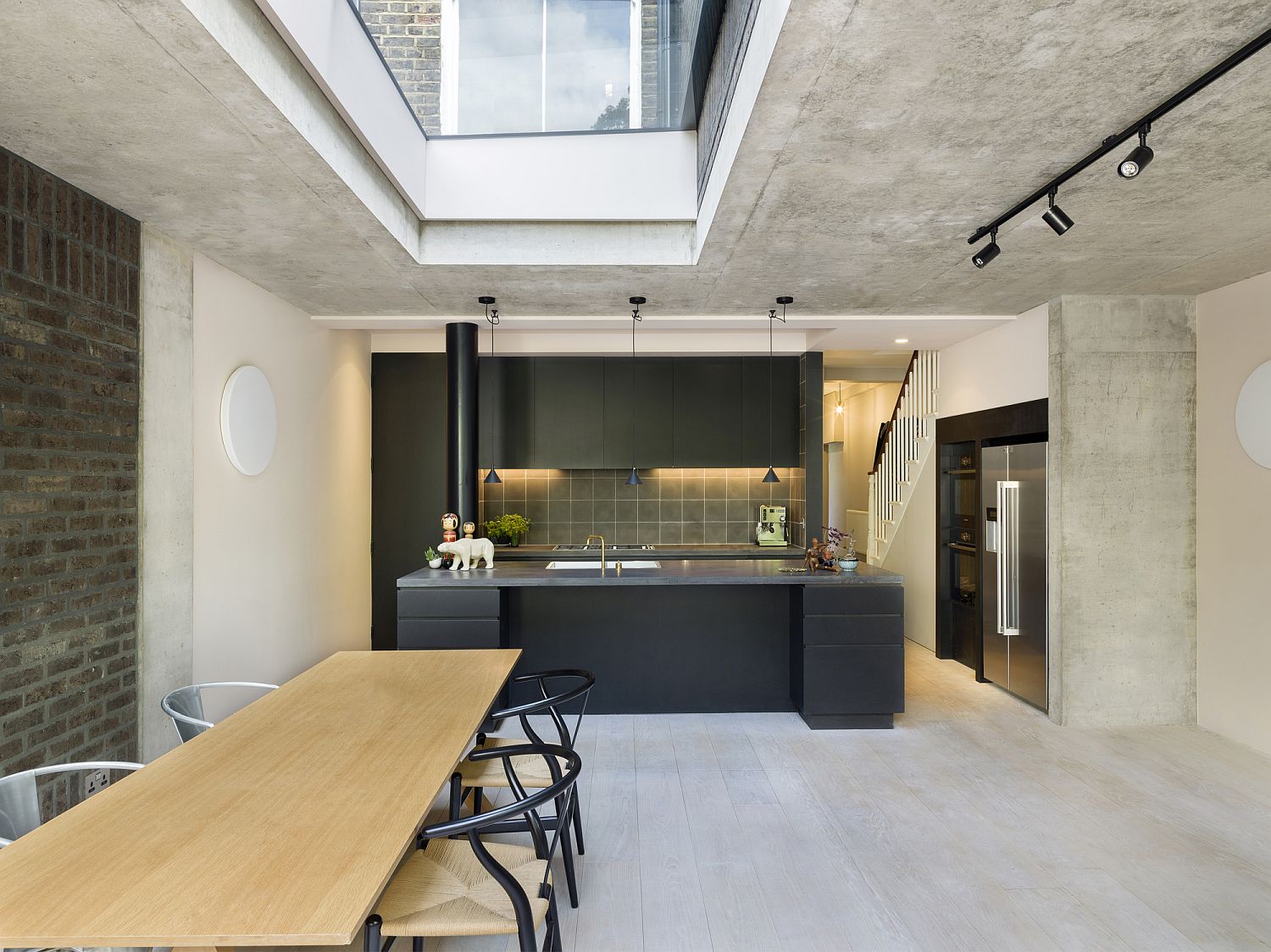 The Lauriston Road house feels much more elegant thanks to its new rear addition that utilizes concrete, brick and glass in an innovative manner. It is the lower level of the extension that contains the kitchen and dining area which flow into the curated garden outside. The living area sits at the front and this creates a relaxing family space where everyone one can meet and interact as they share their meals. The lower level can also function as a flat on its own when needed with a separate bathroom, and kitchenette also included.
RELATED: Relaxing and Private: Glazed Rear Extension Breathes Life into this British Home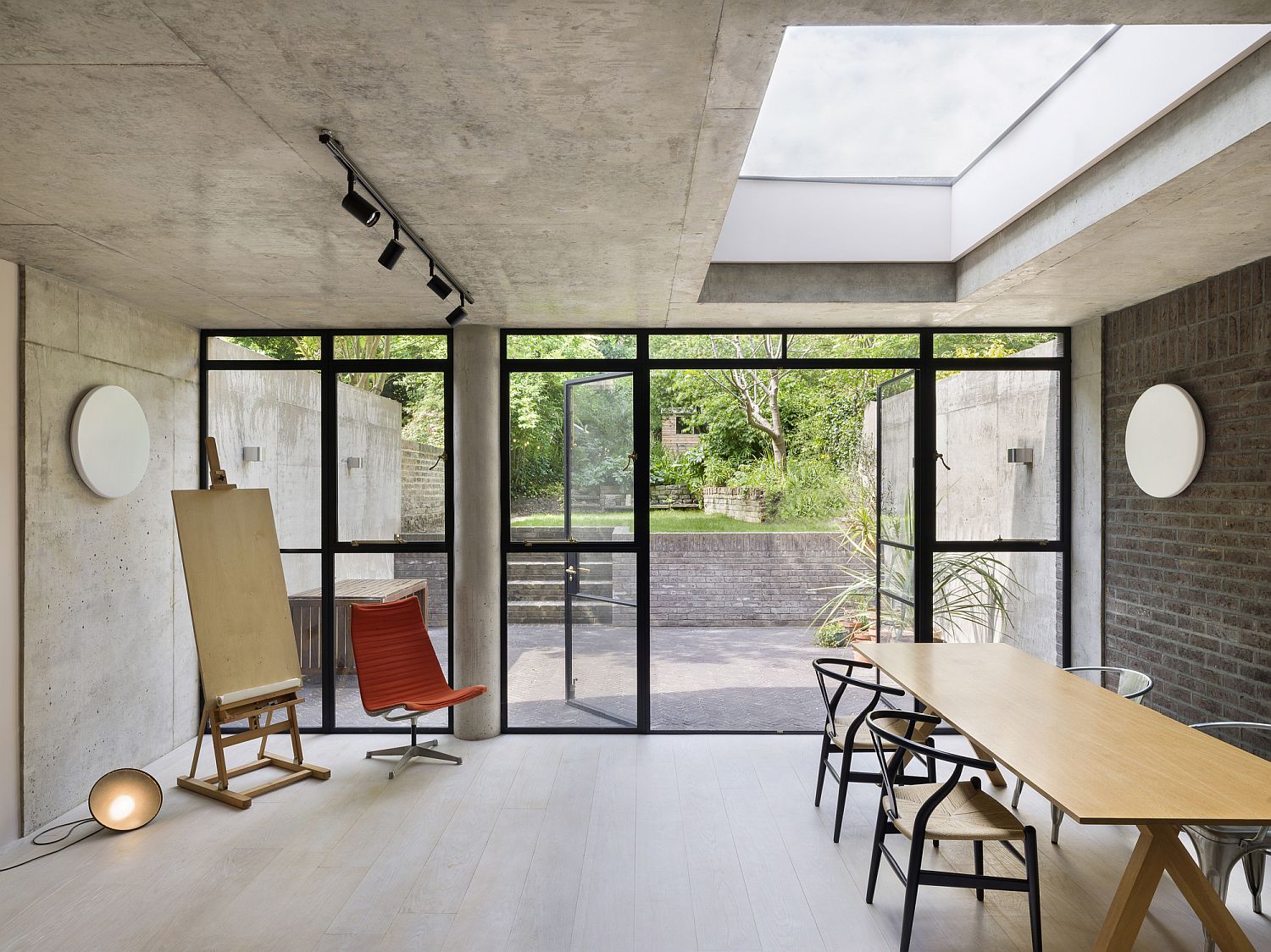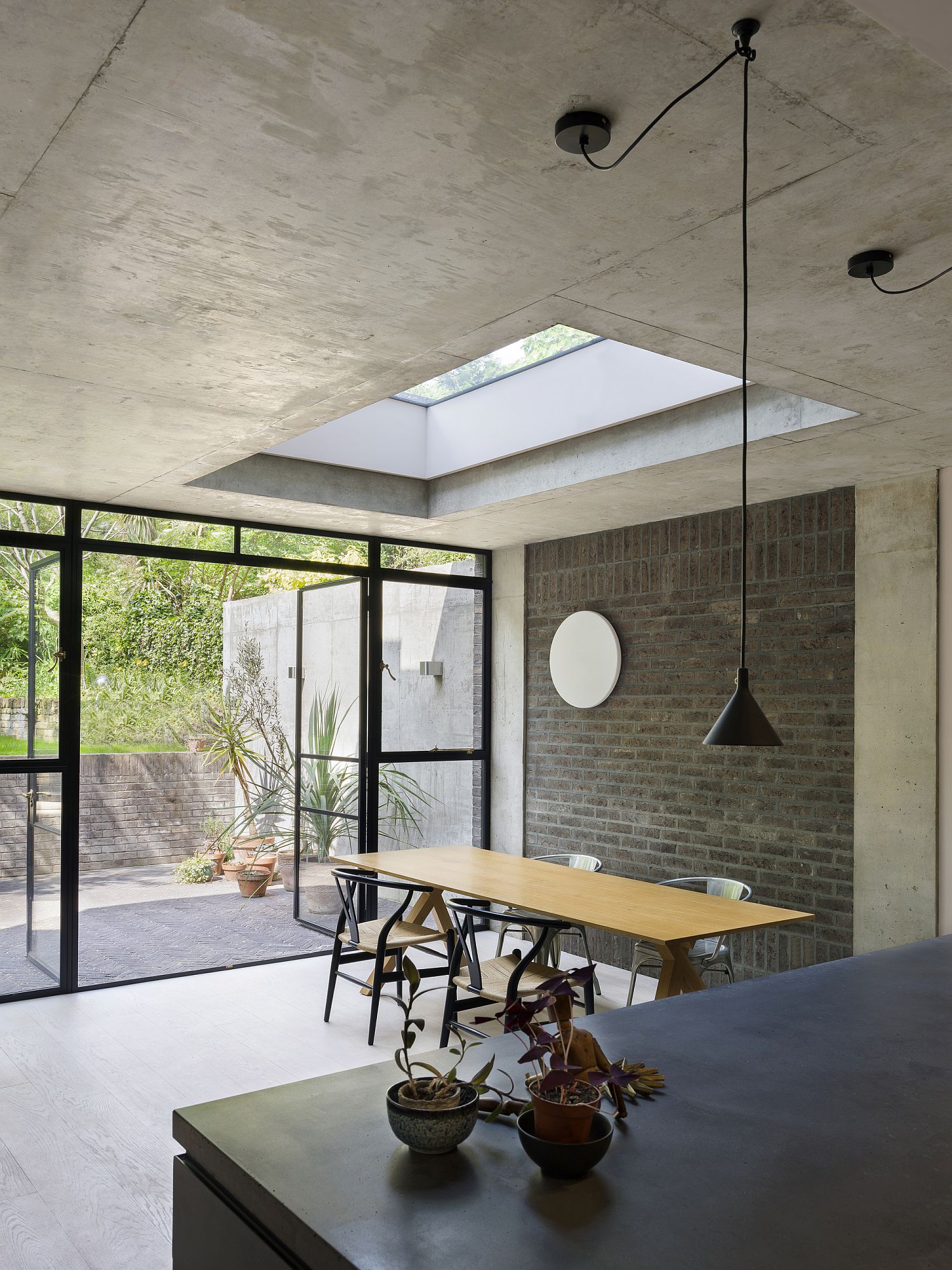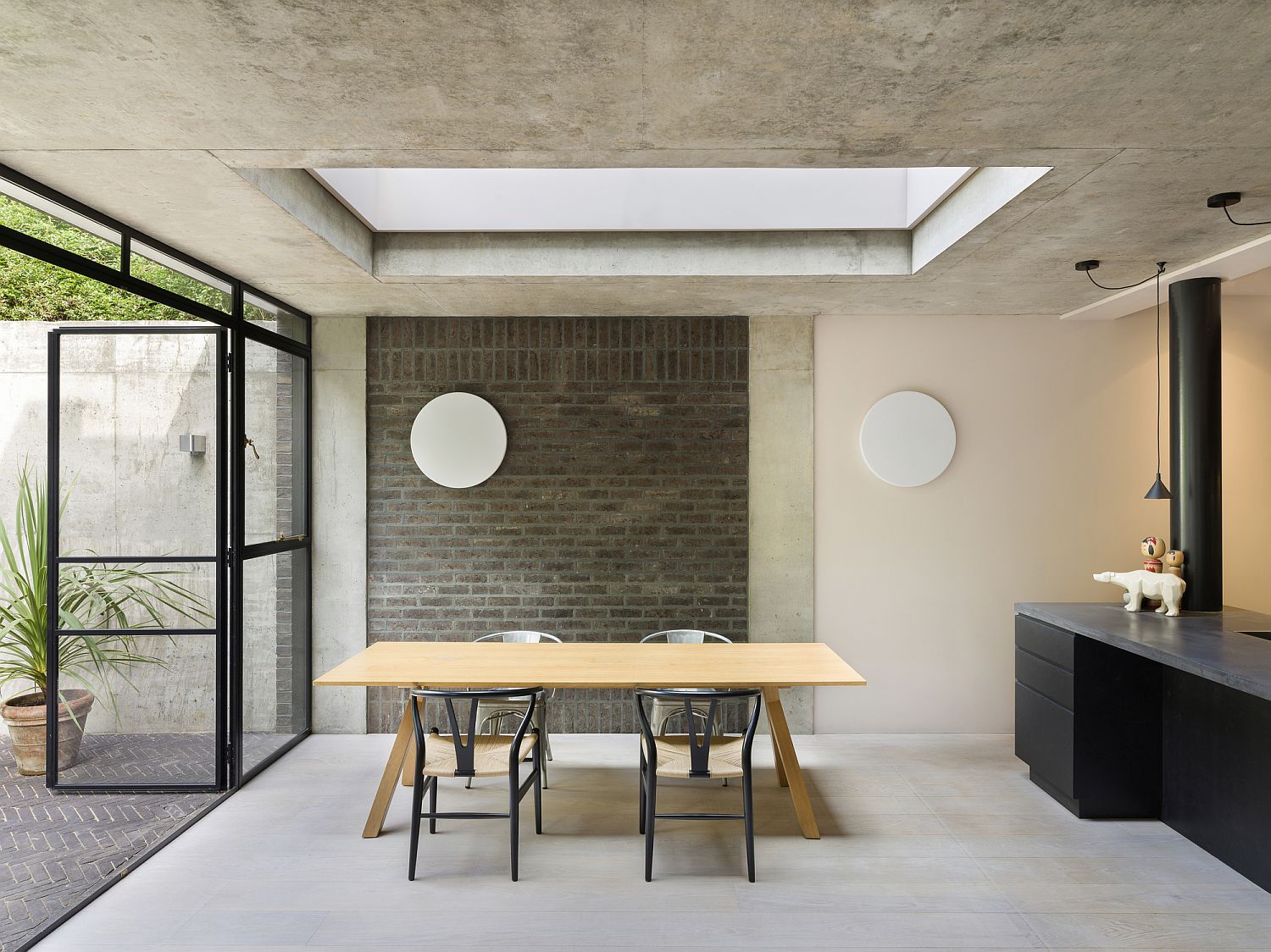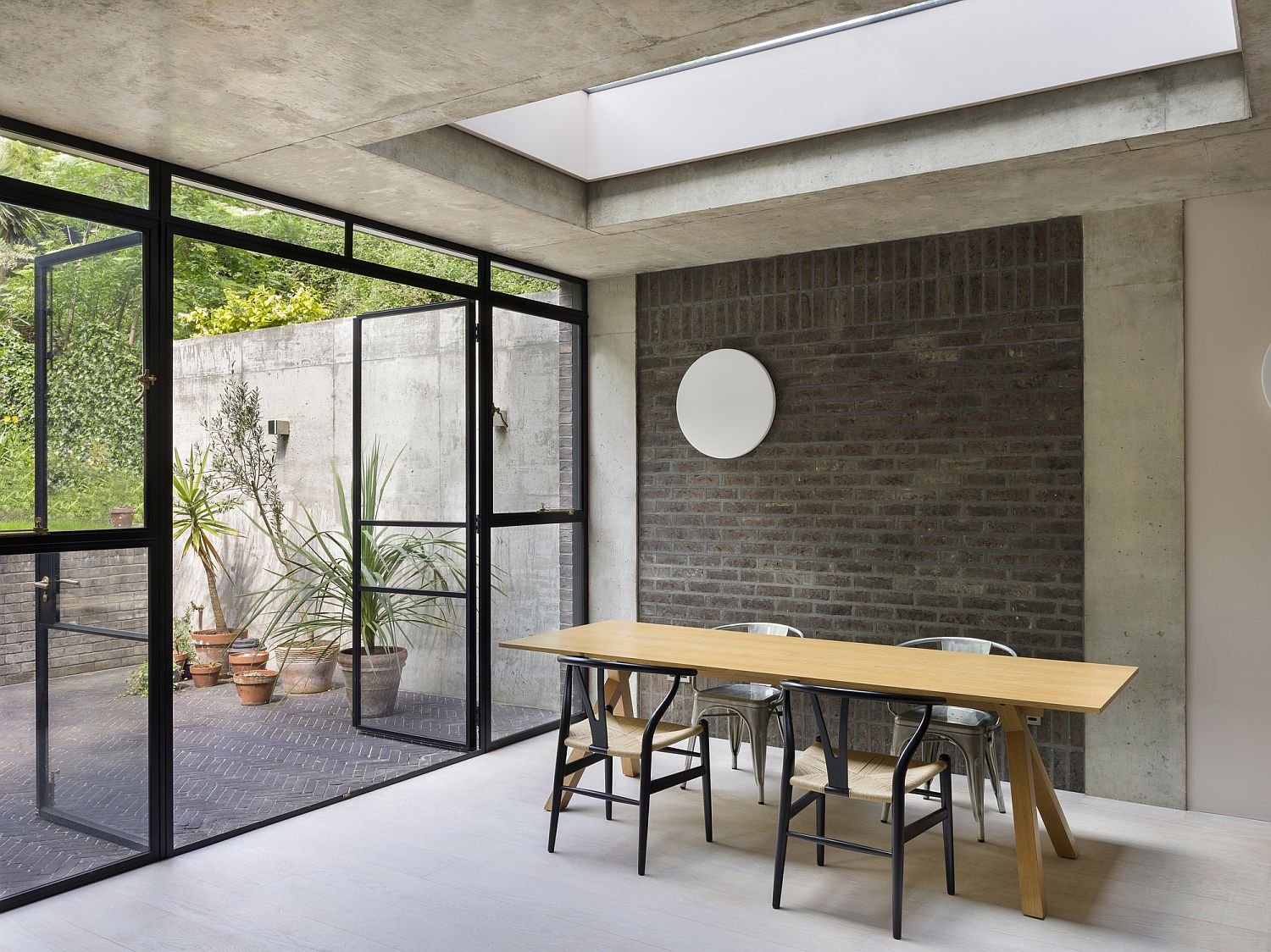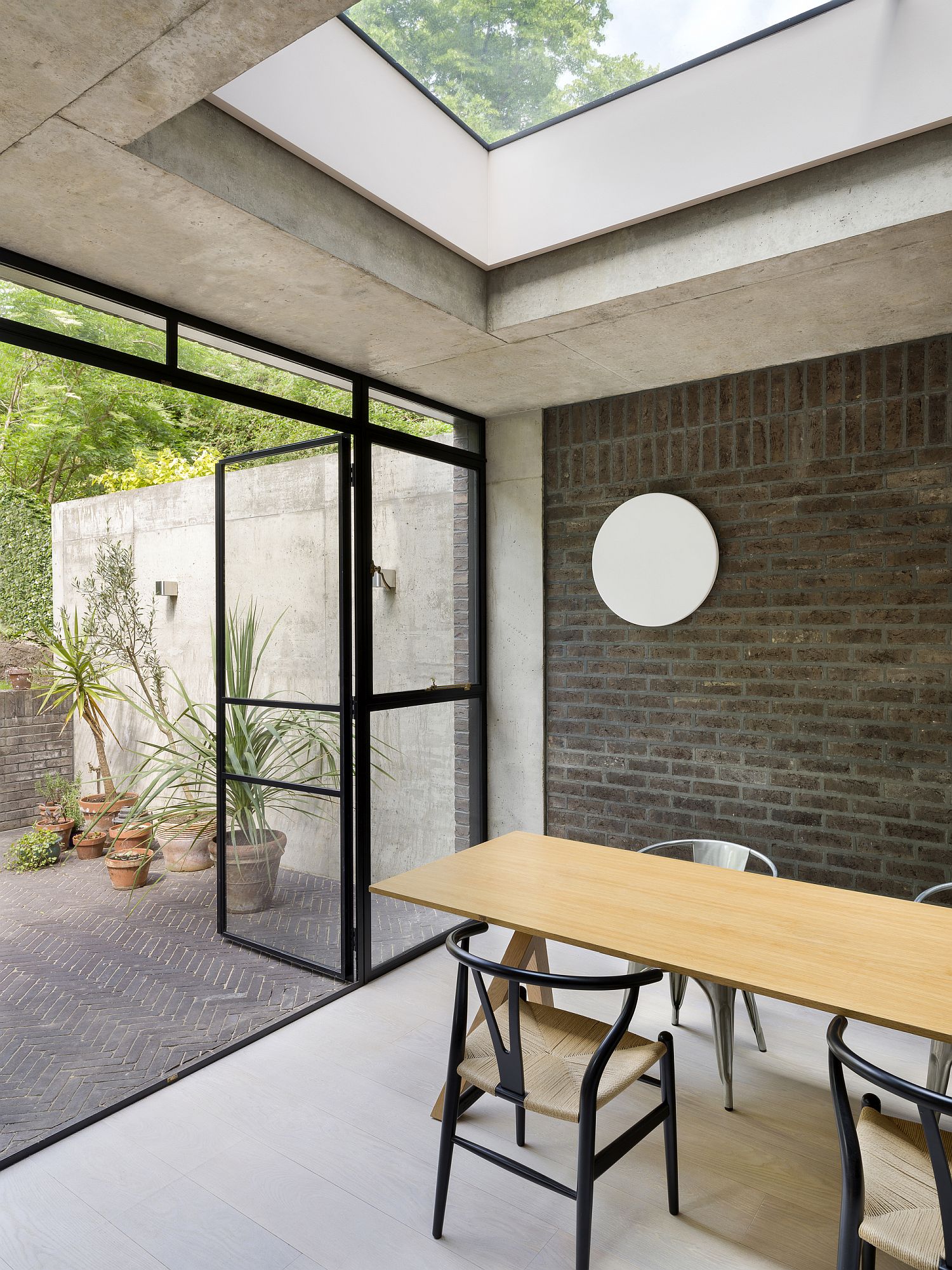 On the upper level one finds the L-shaped studio where the client, who is a photographer, can get some work done even while enjoying the beautiful view of the garden at all times. Glass windows, framed doors and skylight usher in all the necessary ventilation as this previously dull London home now has a rejuvinated, vibrant appeal. [Photography: Andrew Meredith]
RELATED: Modern Extension Using Crittall Windows Refreshes Victorian Terrace House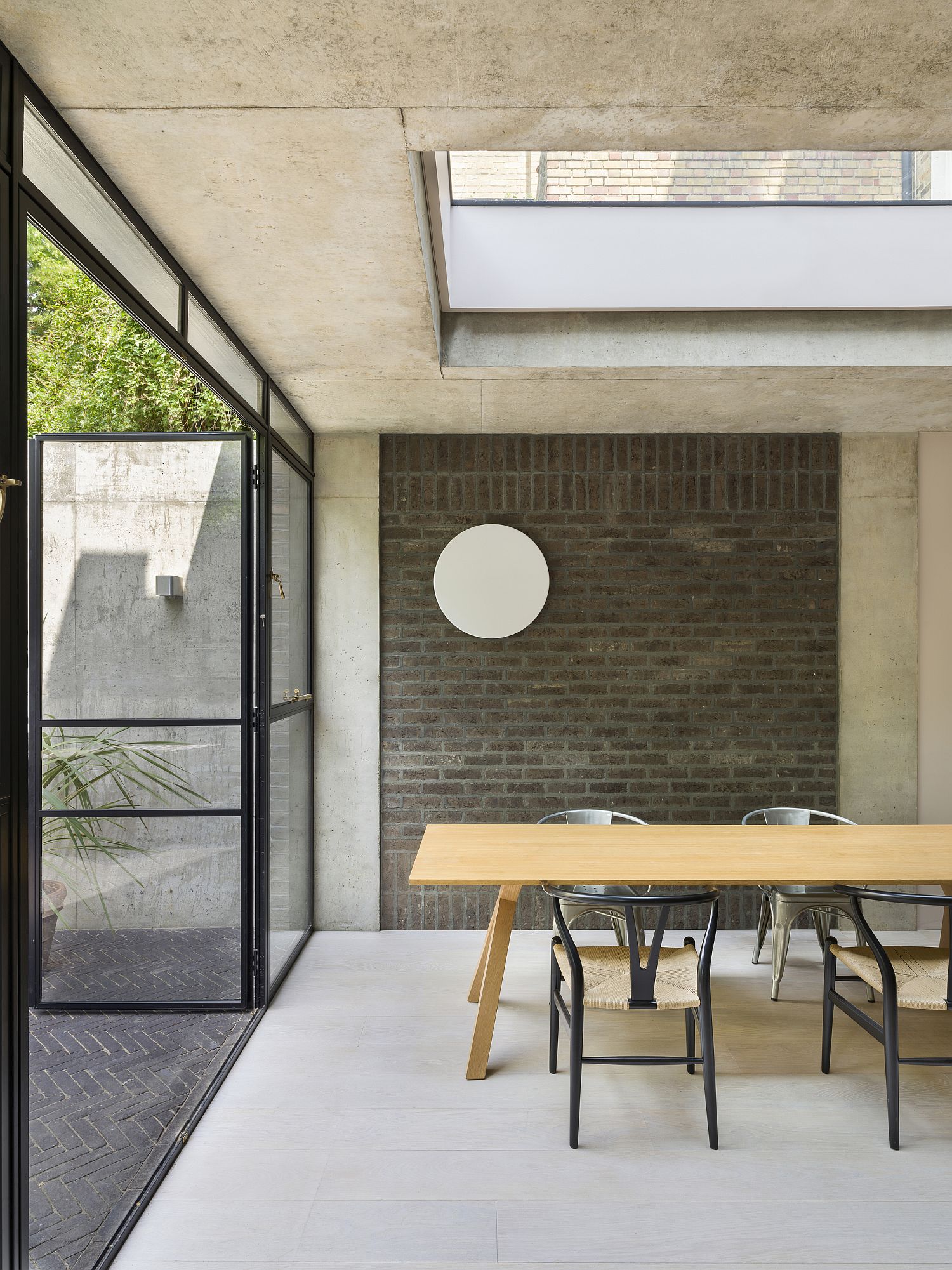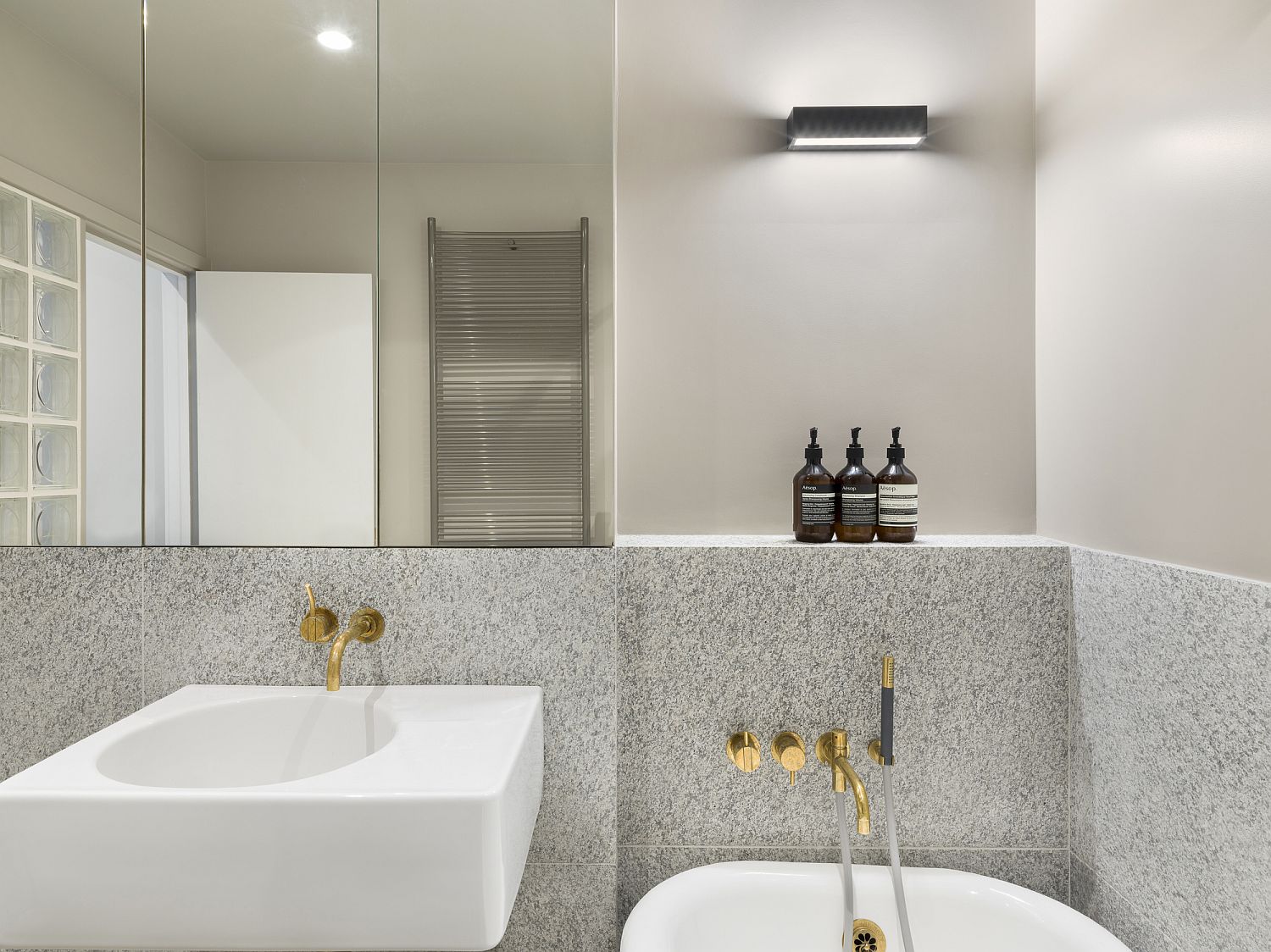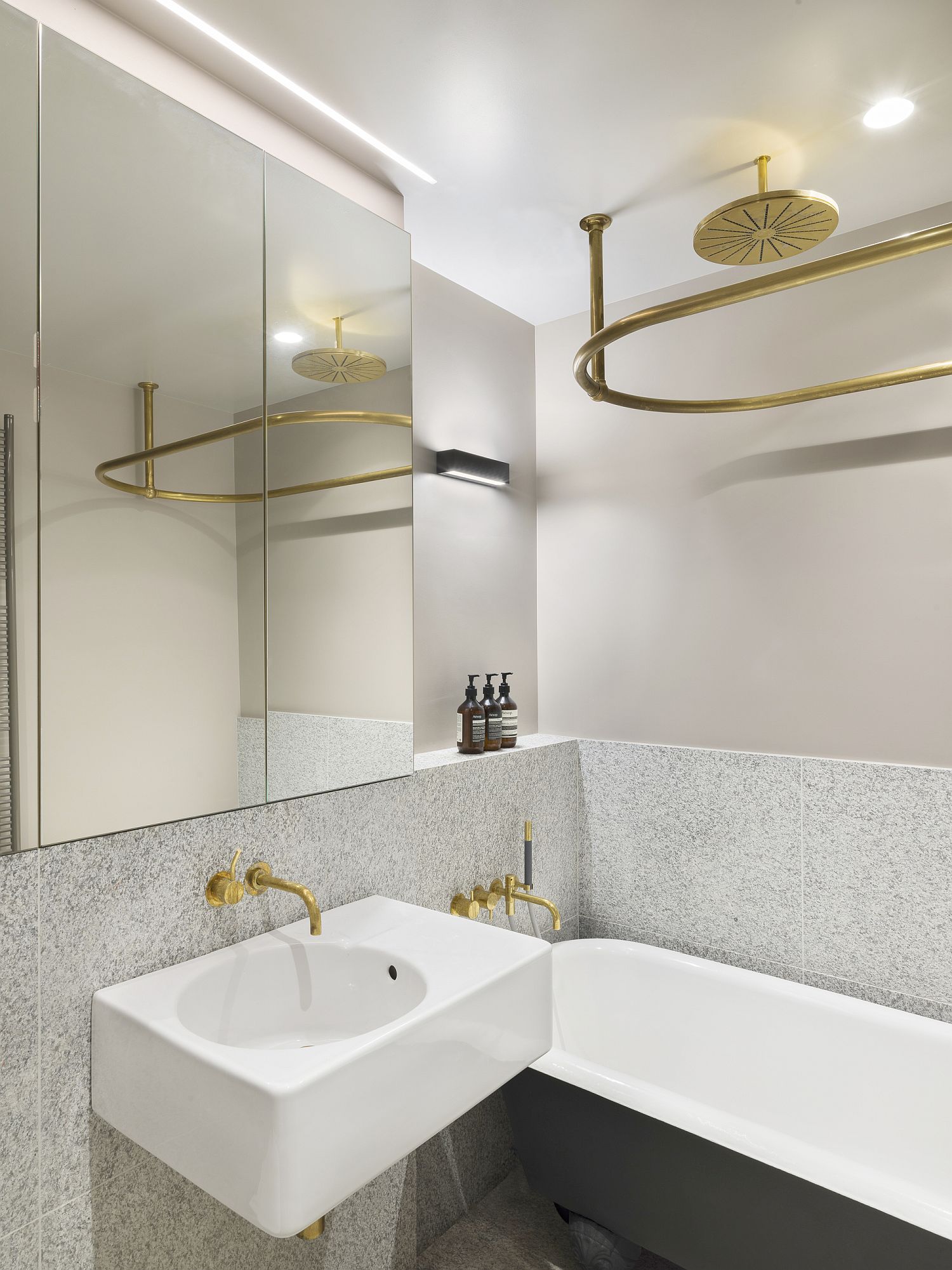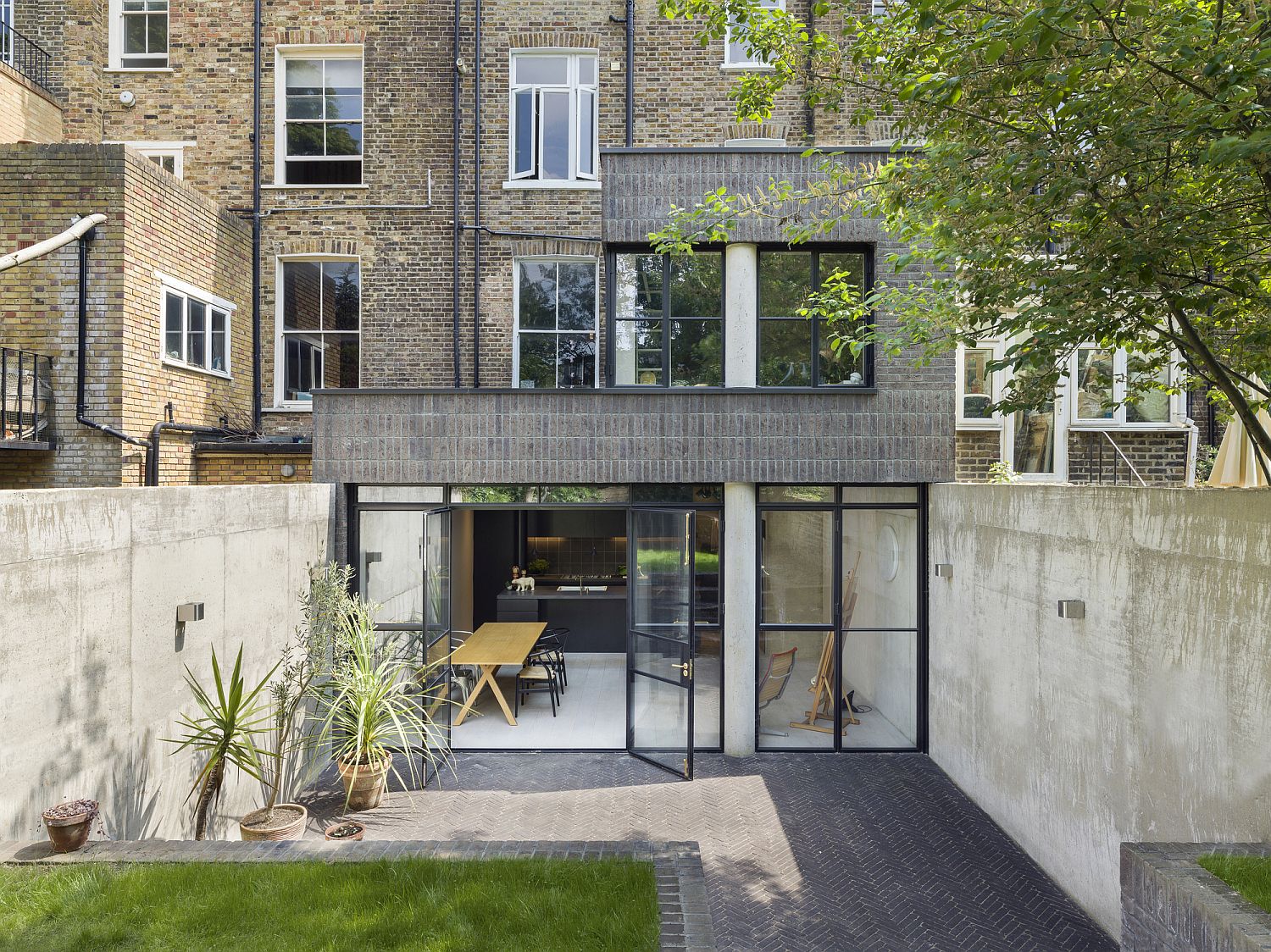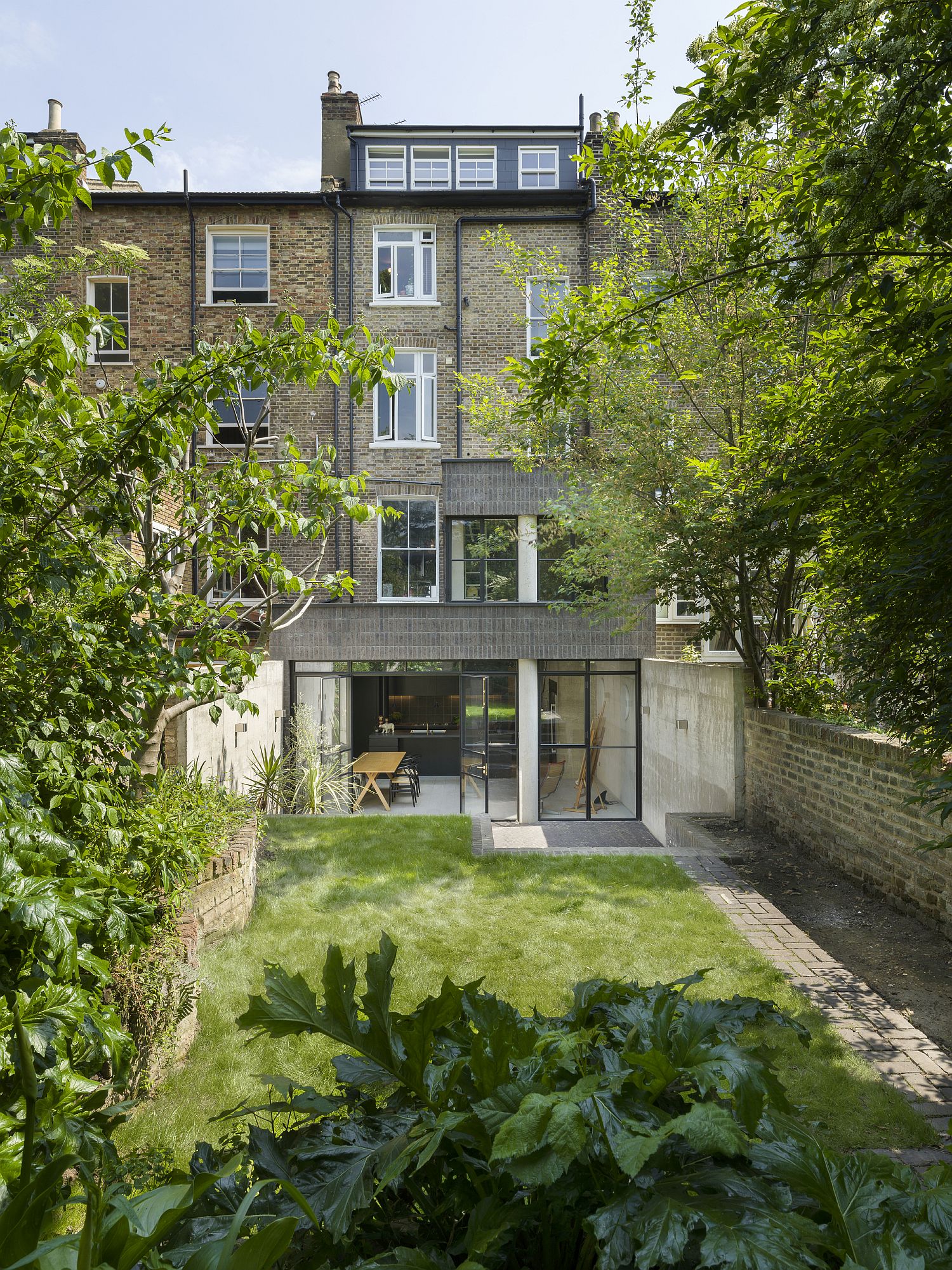 Liked the story? Share it with friends.