As we hurtle headlong towards autumn (in the northern hemisphere), thoughts will soon turn to cooler days and darker nights. A season defined by colour, autumn is filled with orange, red, brown, golden yellow and dark green hues, replete with earthy shades and rustic tones. A busy time of year for many, autumn evenings and weekends are best enjoyed in the company of family, friends and fine design, such as the following autumnal tinged wares.
Barboy by Verner Panton
Designed in 1963 by the inimitable Verner Panton and produced by Verpan, Barboy is a smart and versatile side table and mobile storage unit. Barboy is made up of four cylindrical parts, two of which swing out (so providing three practical drawers), and is constructed using moulded, painted wood. With its sleek chrome-plated castors, this handsome fella has plenty of swagger.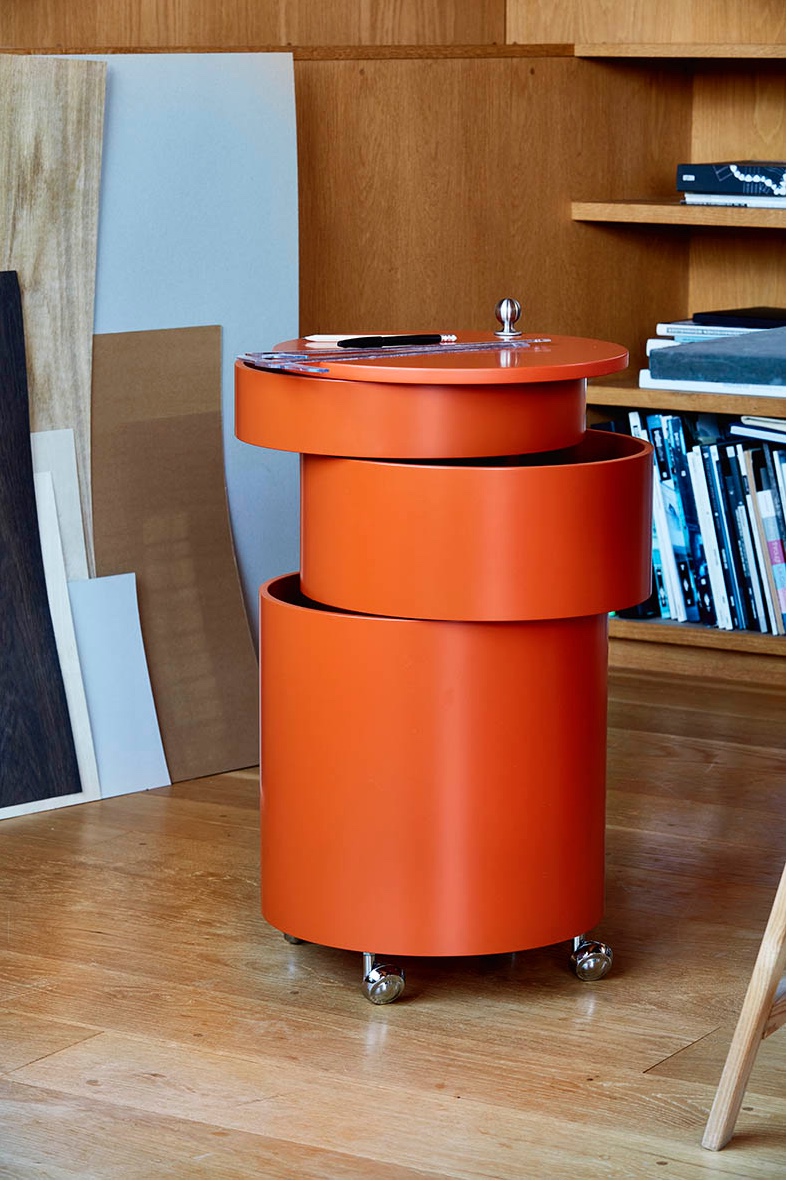 Orange is very much an autumn hue and a colour that Verner Panton would return to regularly—he believed it worked perfectly with his own designs and was ideally suited to any interior. On this basis, Verpan (a licensed producer of Verner Panton's designs), developed a somewhat darker, warmer and classic version of orange. Applied to the Barboy, this rich, velvety orange results in a lustrous, and playful finish—as an object, the Barboy appears sophisticated and energised, with a most pleasing aesthetic.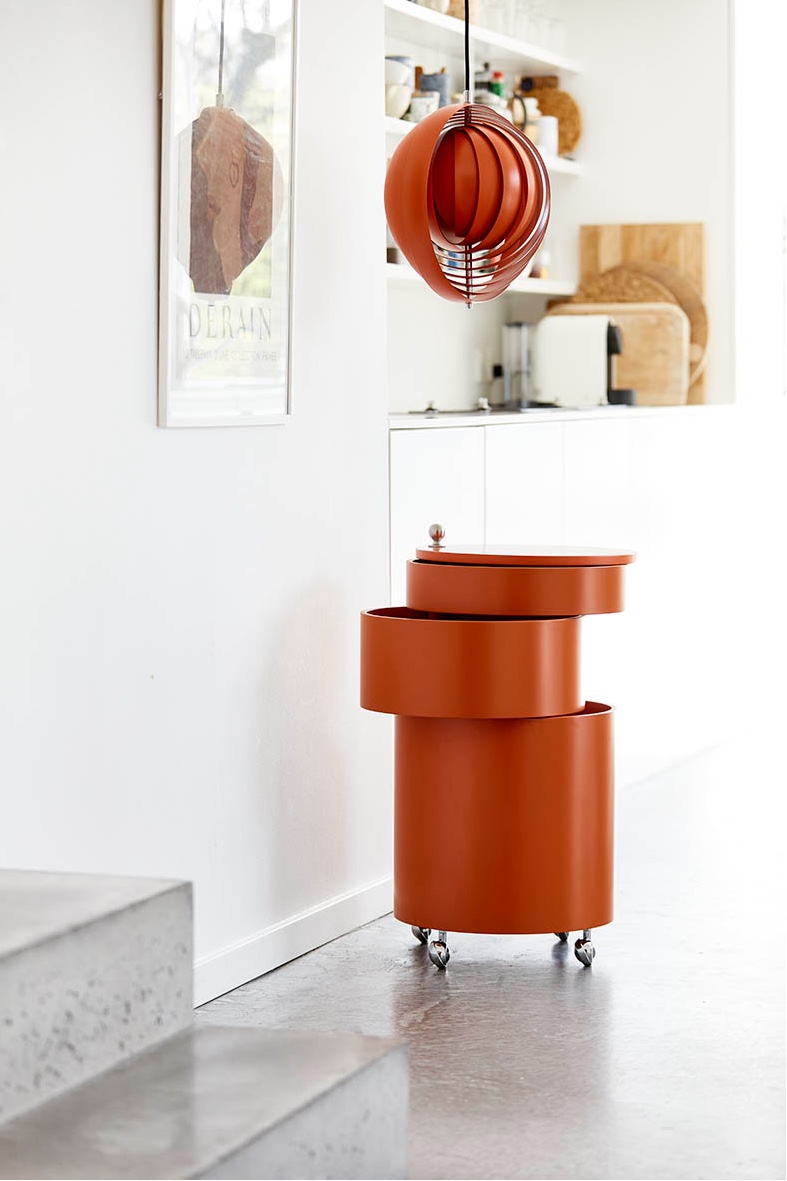 Photo © Verpan.
Floating Leaves from Paper Collective
There is perhaps no image more evocative of autumn than that of falling leaves. A new series titled 'Floating Leaves'—a collaboration between art print house Paper Collective, product makers Moebe and design and architecture studio Norm Architects—captures a mix of fresh green leaves and the elements of decay. This poetic collection is an expression of time and the changing seasons.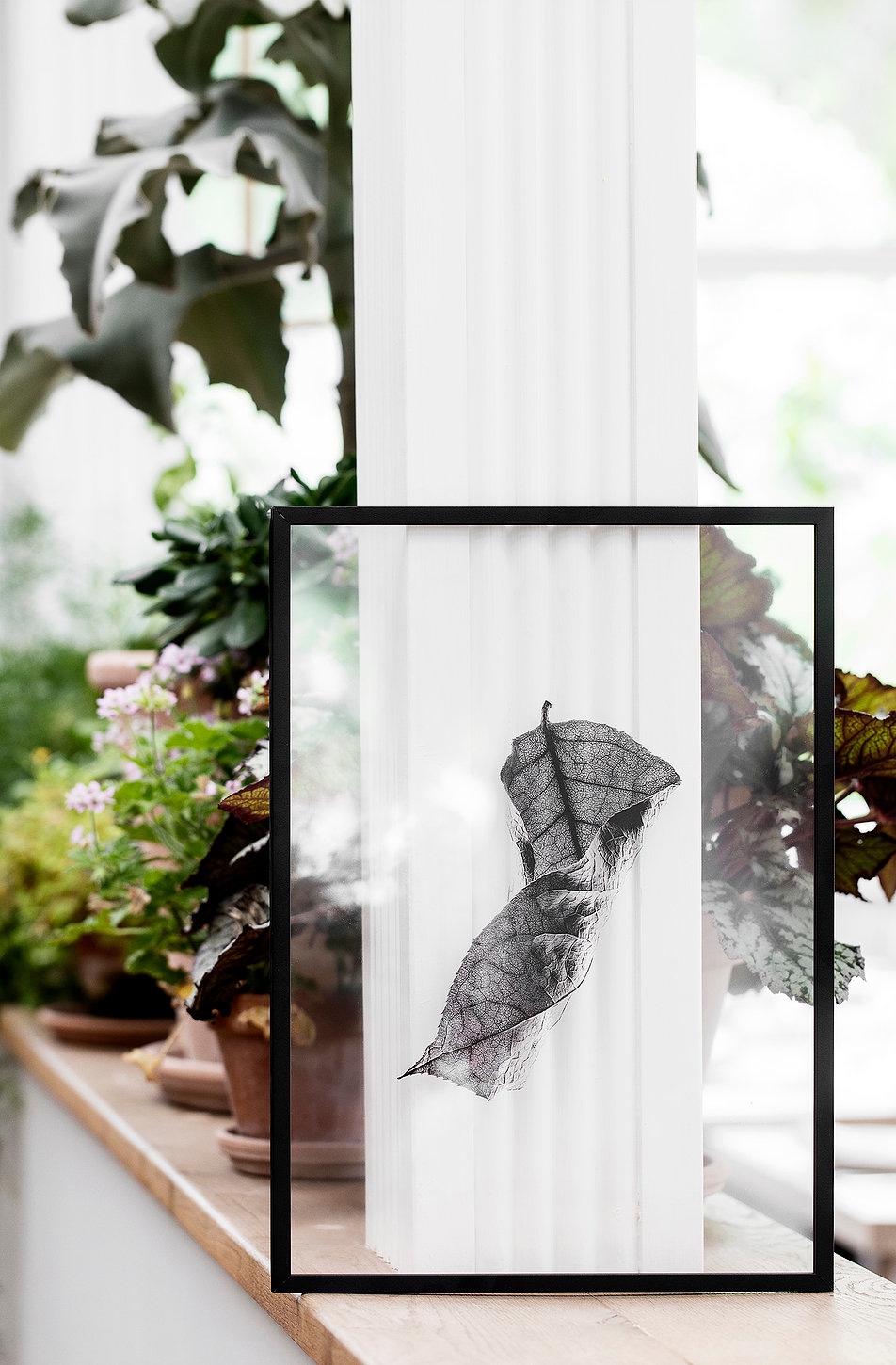 A series of nine meticulous and transparent leaf photos were made specially for the simple Moebe 'frame'—each 'Floating Leaves' print is produced using a particular printing technique that cleverly imprints the leaf on to transparent film. The results are quite beautiful, multi-dimensional, natural and artistic.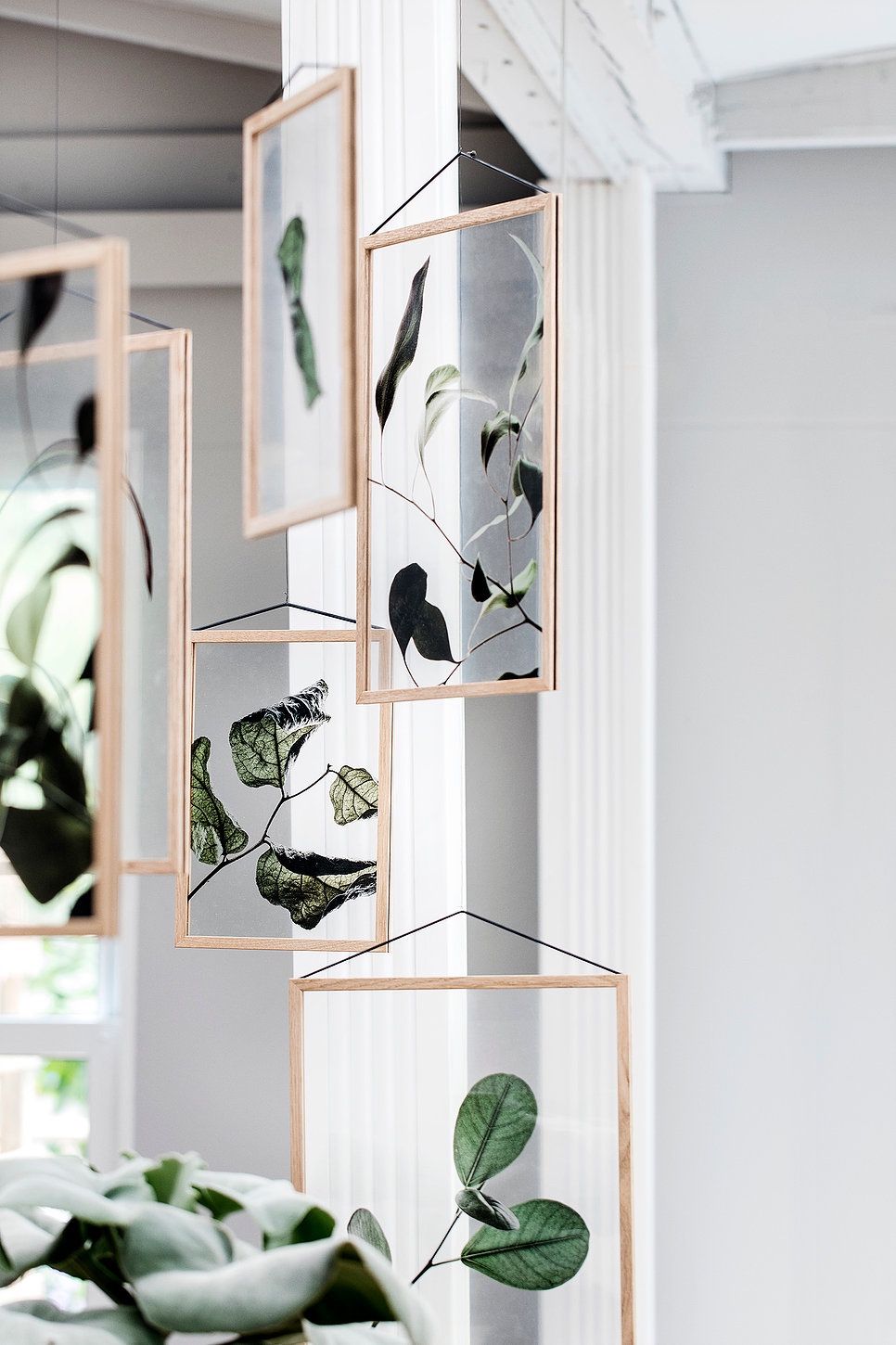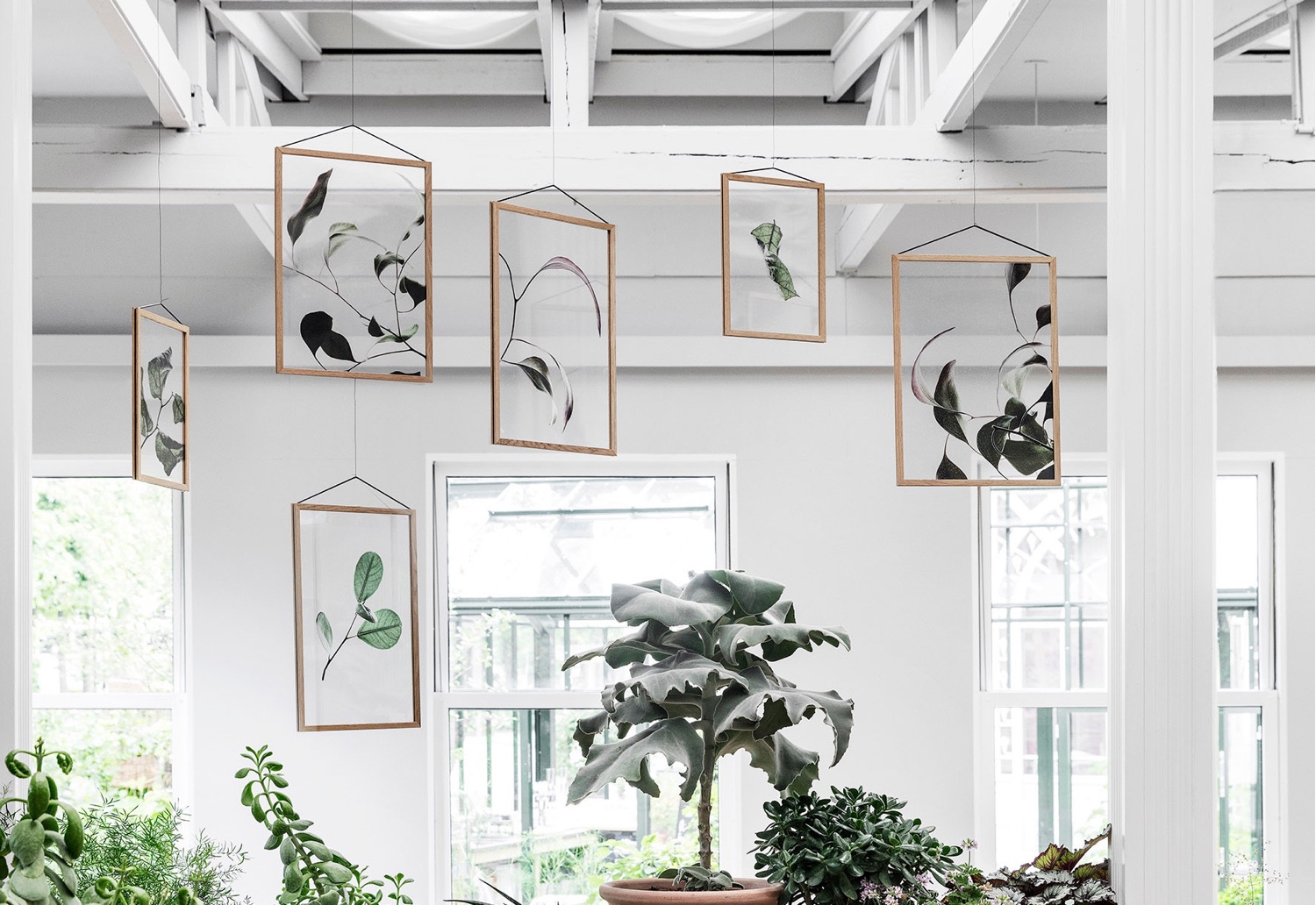 Photos © Moebe.
Handwoven wire baskets by Korbo
Swedish brand Korbo has been hand-weaving wire baskets since 1922. Enduring and utilitarian, the baskets were originally used by fishermen and farmers—in fact by anyone in need of a strong, stable and weather-resistant container.
Not just a basket, Korbo's wire baskets are individual works of art, each one handwoven and signed by an experienced craftsman. The Korbo baskets are available in different sizes, for a range of applications (such as storing firewood), and are made from several materials: galvanised steel or acid proof stainless steel (the former matt, the latter shiny), brass or copper. Optional bin hangers allow every basket to perform various functions. The new solid ash wood hanger is both tasteful and practical, its smart design adding a certain elegance to the definitive wire basket.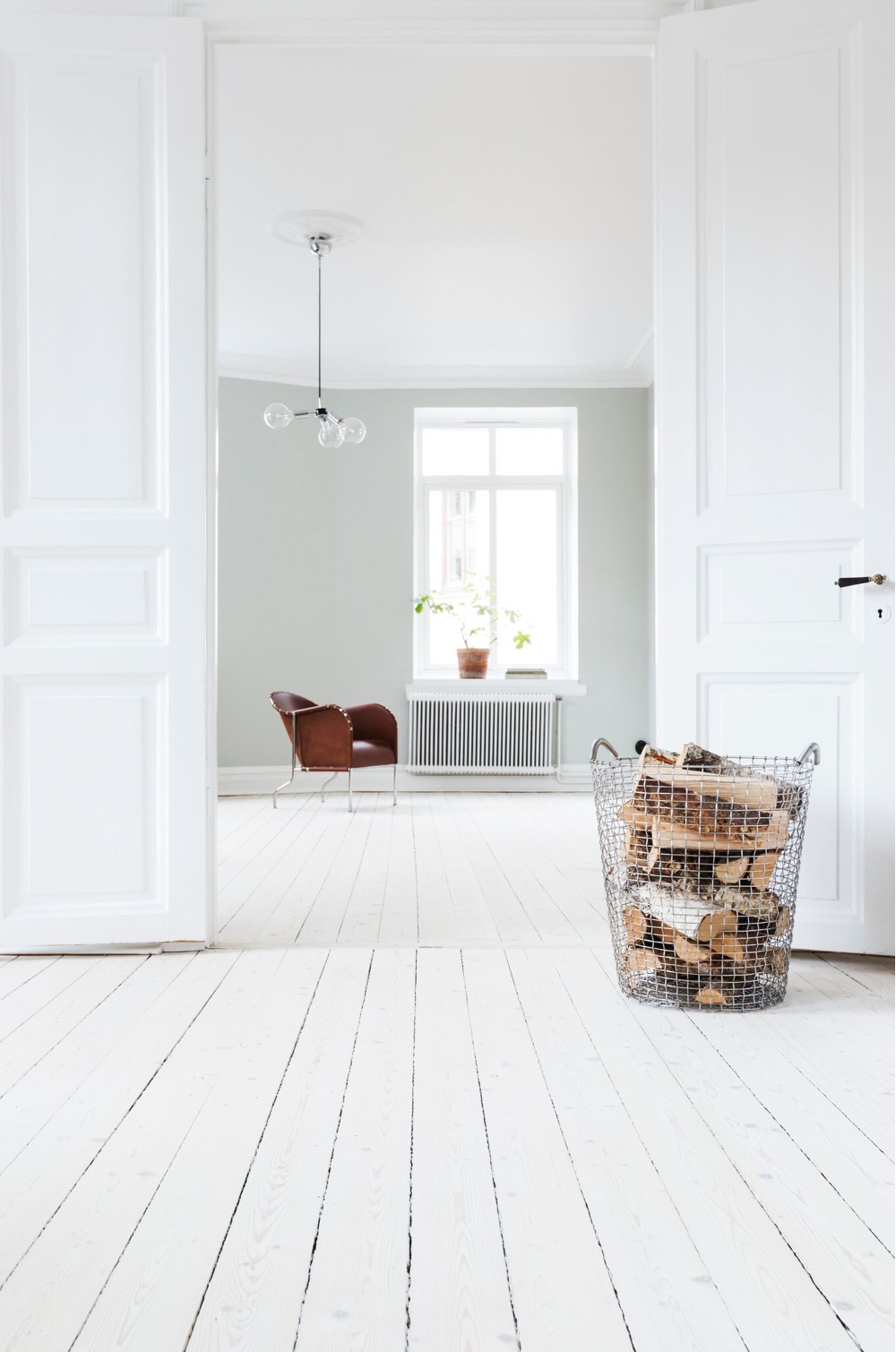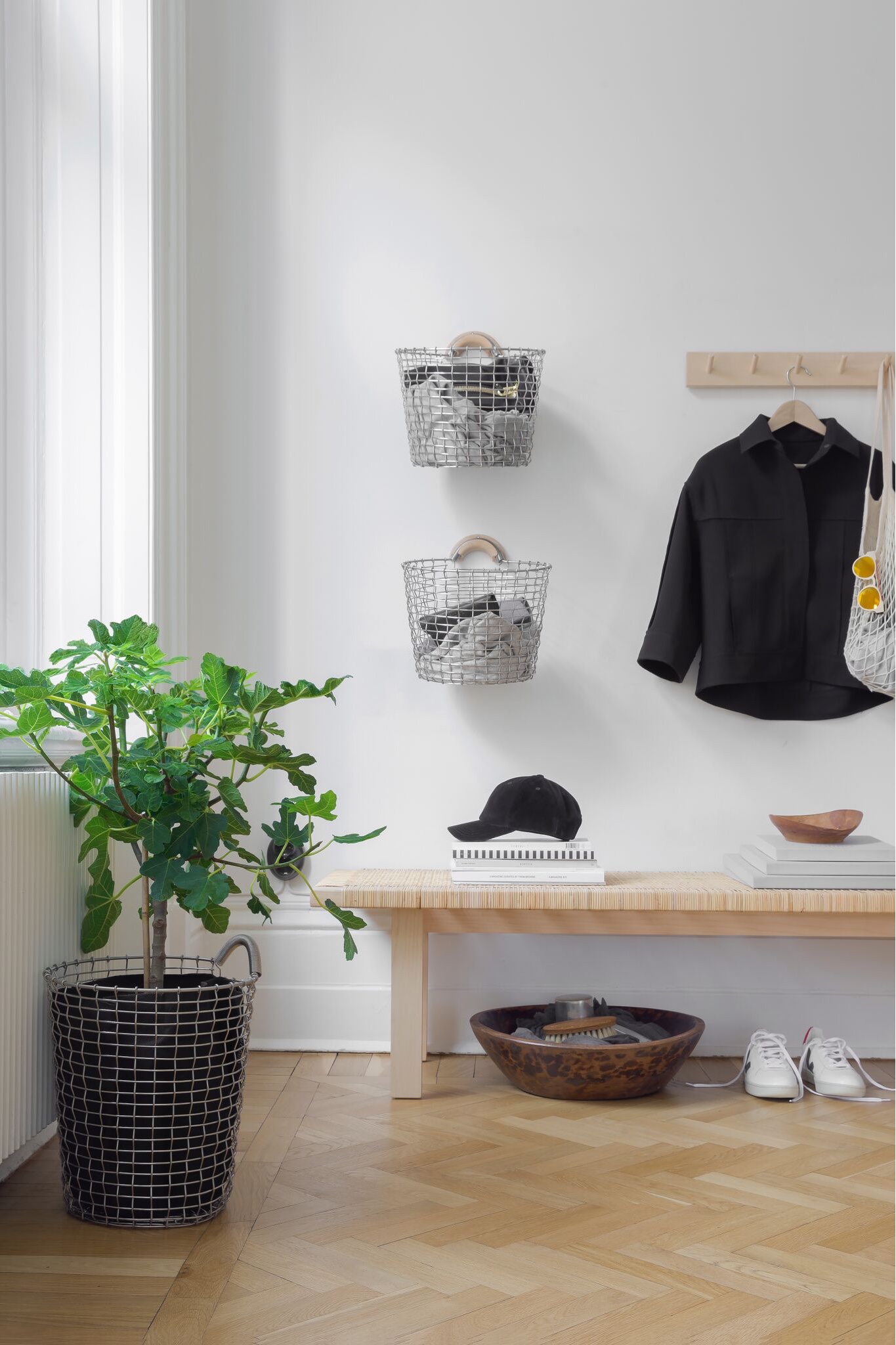 Photos courtesy of Korbo.
Nest from OTHR
Saving for a rainy autumn day? The new Nest coin bank from OTHR might provide a physical, dependable and time-honoured solution. Designed by New Jersey-based Lance McGregor, Nest handles real coins in a time of digital currency, doing so with a certain sense of irony. That's because Nest is digitally made, using 3D printed gloss white or black porcelain for its orb-shaped container and steel for its makeshift hammer base.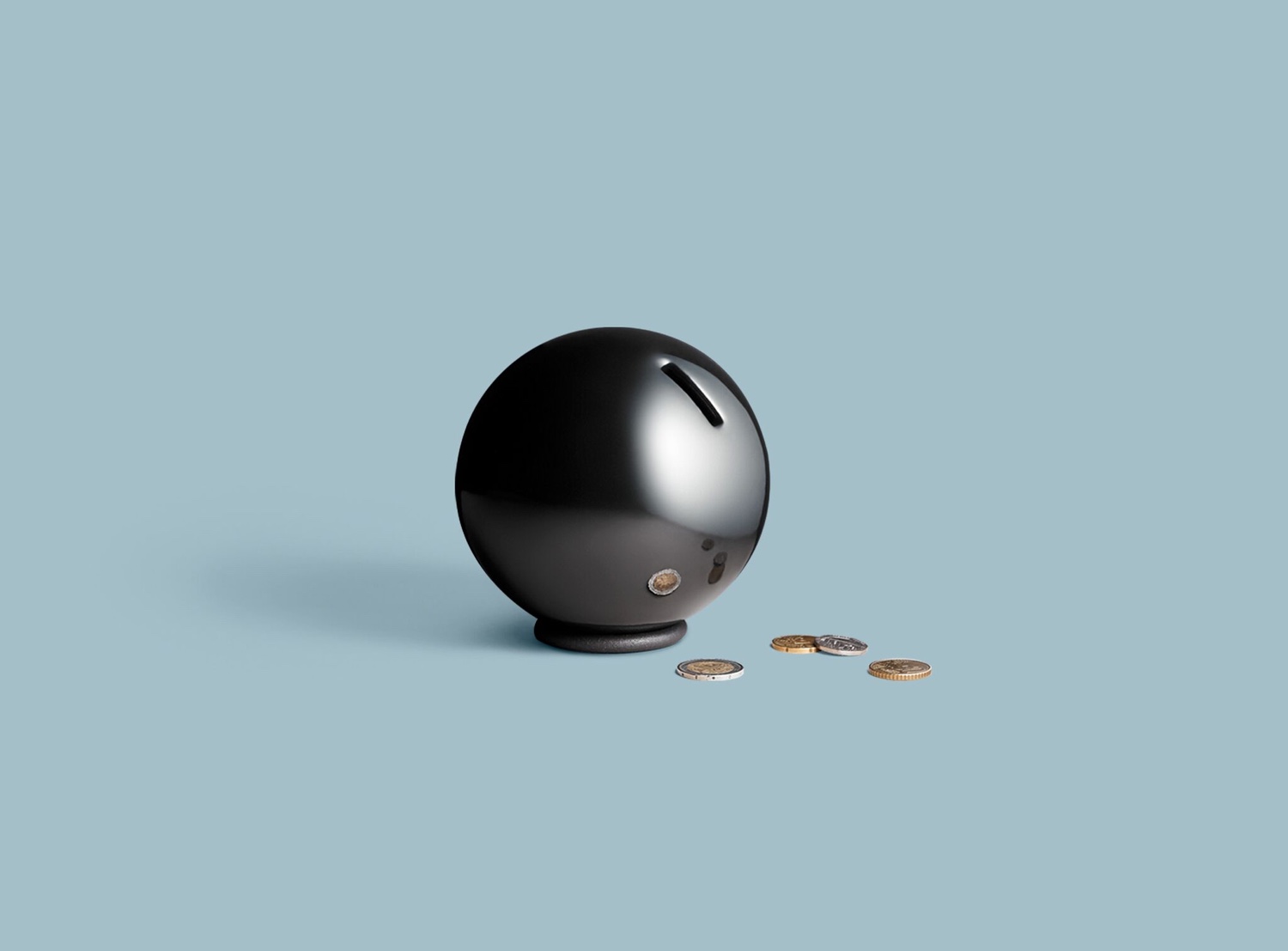 As a kid, Lance McGregor loved the idea of "'breaking the piggy bank' to see what rewards lie within". Today, his minimalist version reflects the shape of that much loved, traditional money box. But to reap its benefits, Nest must be broken to pieces in order to access the saved coins (a reference to the concept of 'no reward without sacrifice'). Perhaps by way of an additional reward, a 3D printed nylon pig lives inside Nest's orb, and is ready to oink 'hello' when you've smashed the orb to bits.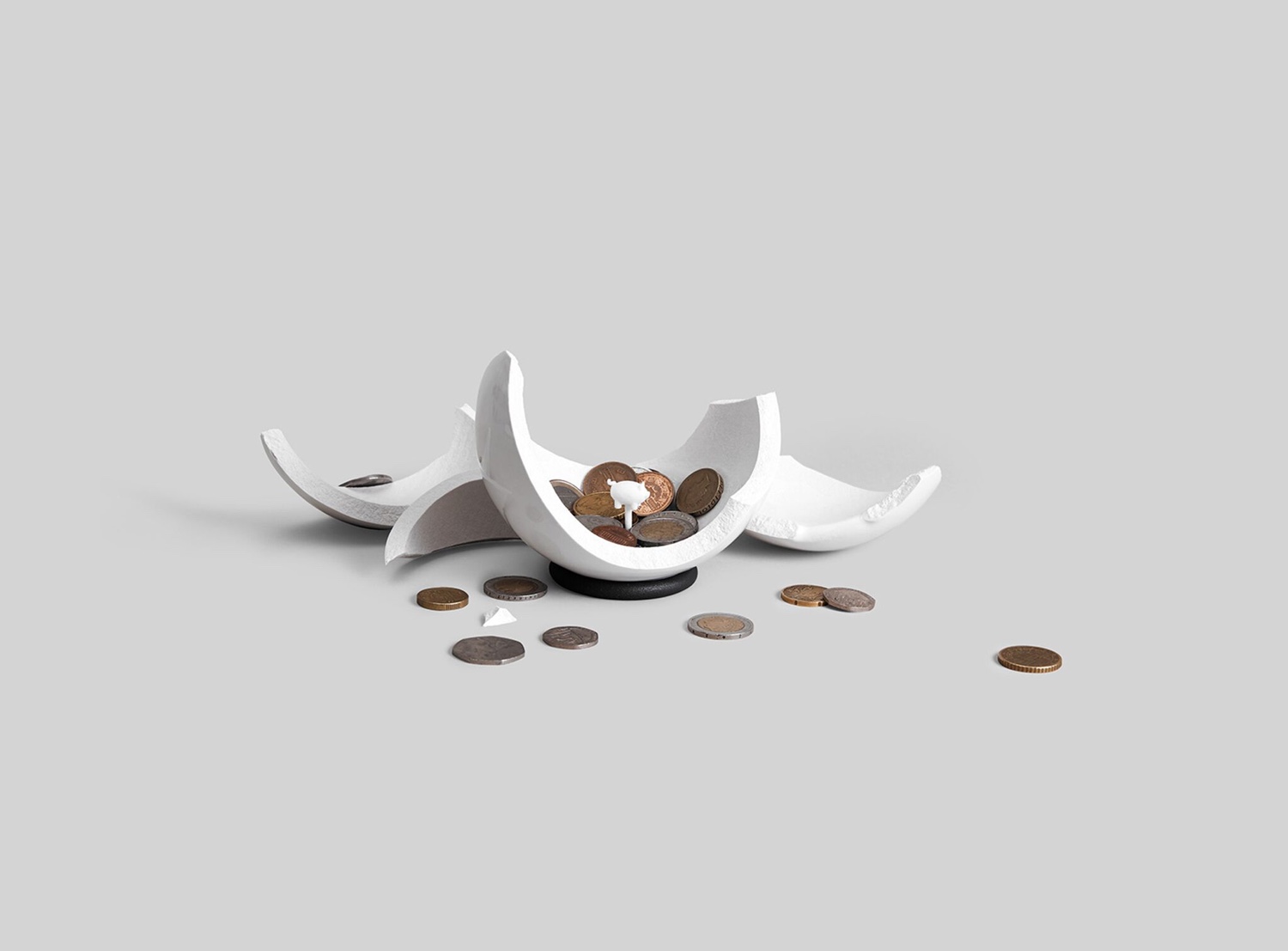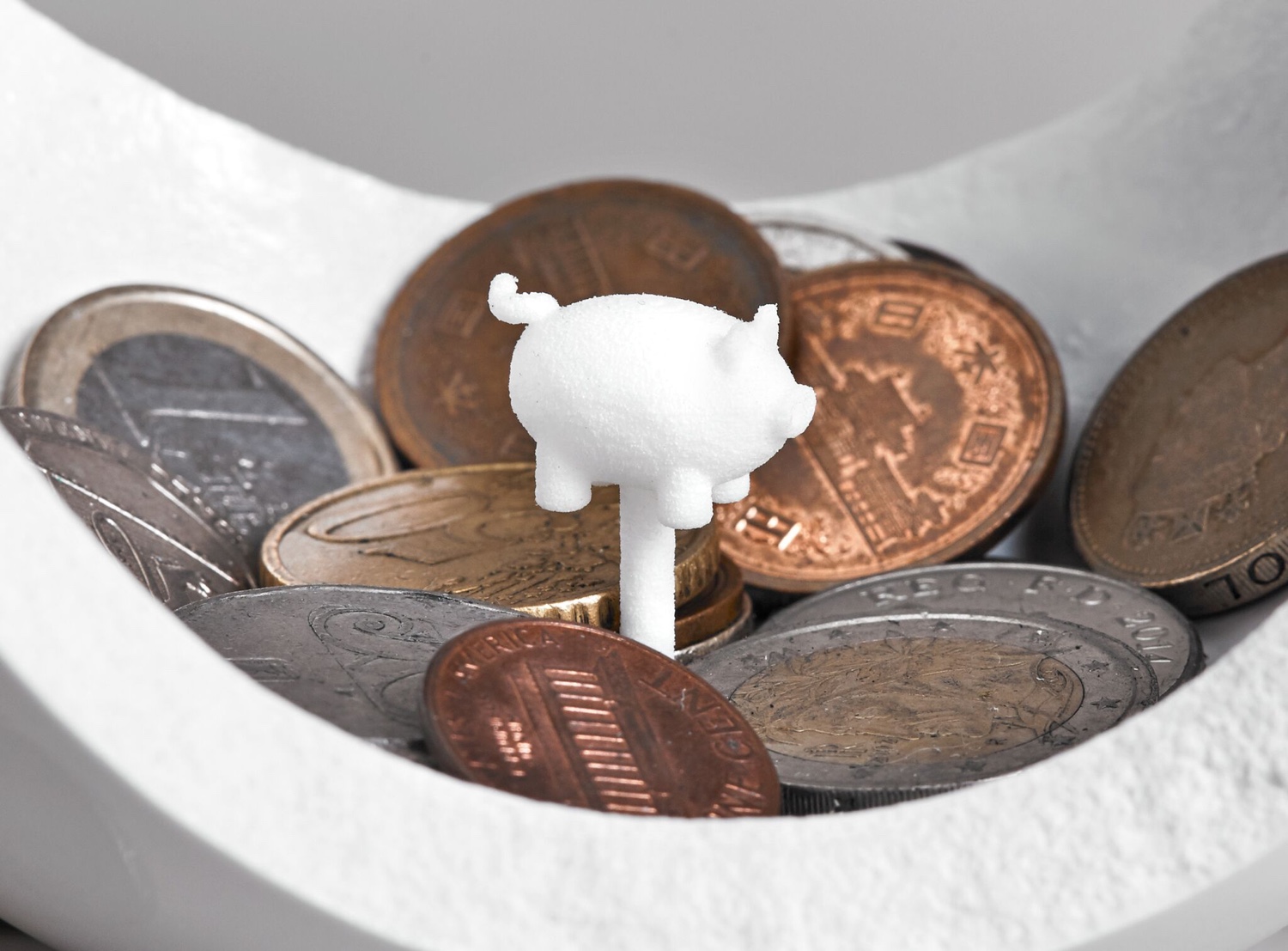 Photos courtesy of OTHR.
Bicoca portable light from Marset
The beautiful Bicoca portable light was designed by German-born designer Christophe Mathieu for Barcelona-based lighting brand Marset. Described as 'the independent light', Bicoca is an optimistic, bright and affable luminaire, created to keep you company and add warmth to a myriad of spaces.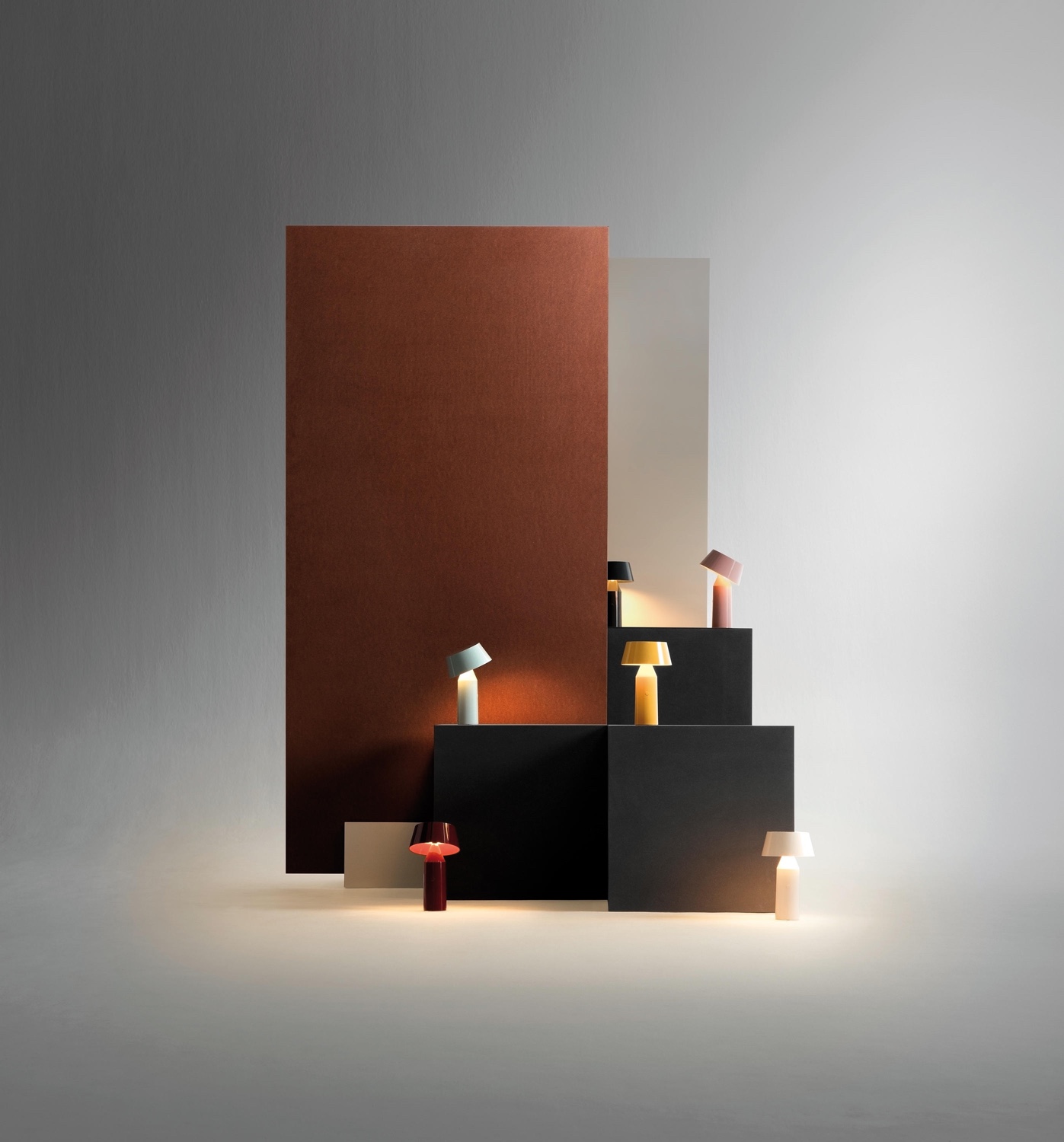 Bicoca is made using polycarbonate, and comprises a light directional tilting shade and a powerful gravity defying magnet in its base. Available in a selection of colours, this truly unique and winsome light is certain to perk up any autumn evening.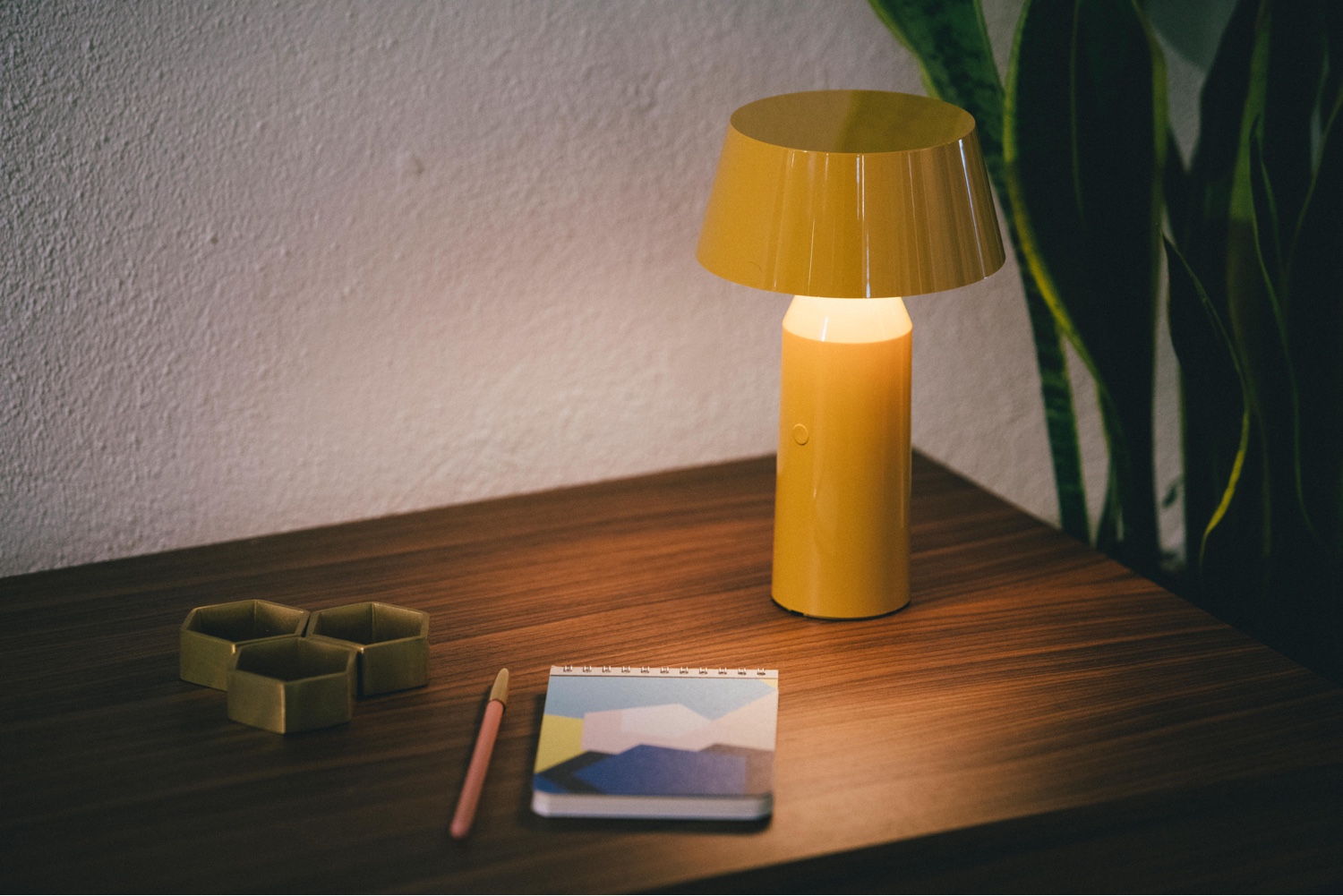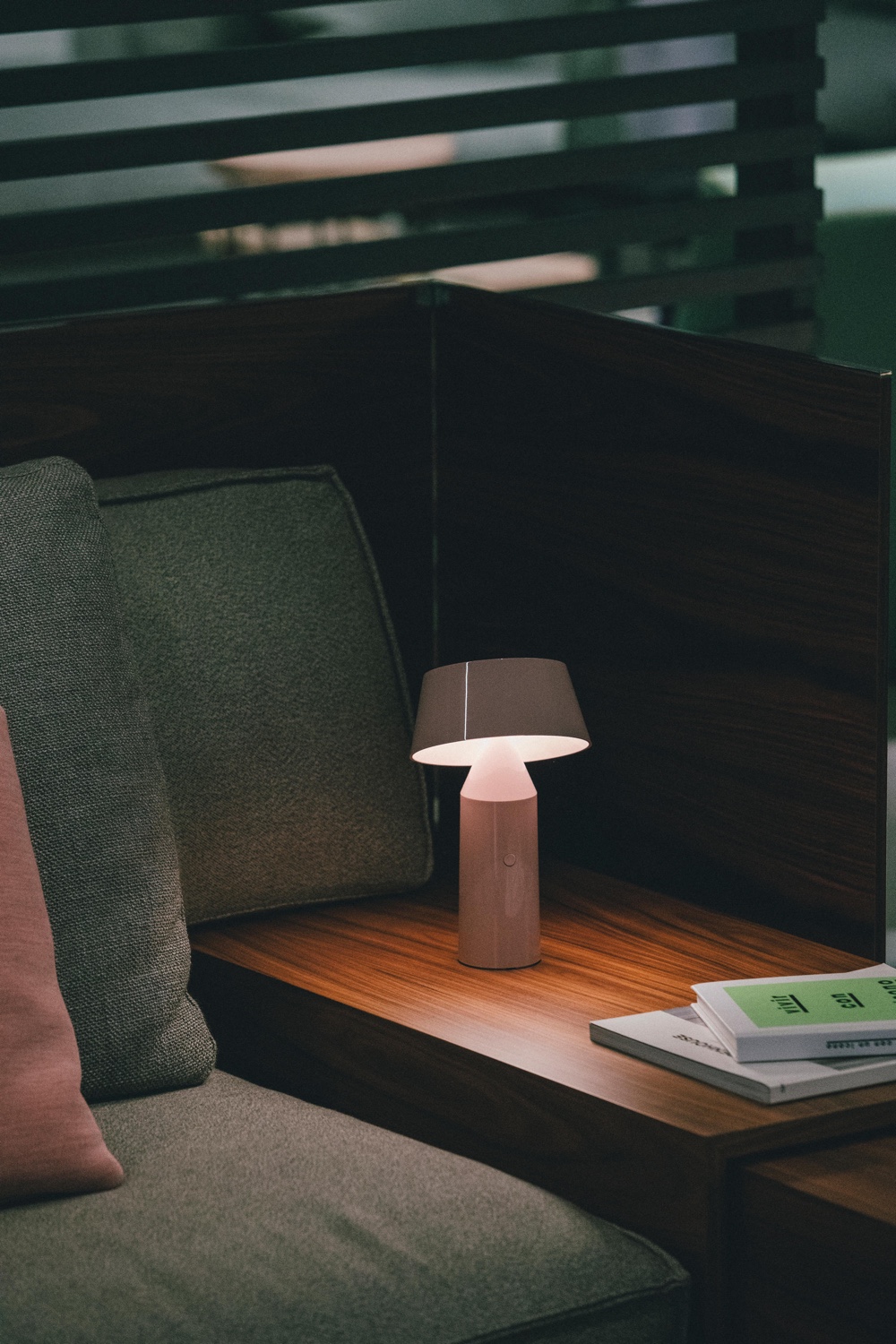 Photos courtesy of Architonic.
Nærvær Ceramics by Norm Architects
Nærvær Ceramics is a new collection of rustic, handmade pottery that was created by Norm Architects in collaboration with Danish ceramicist Maj-Brit Würtz and Yves Le Lay, Head Chef at Nærvær, a newly opened gourmet restaurant and wine bar in Copenhagen.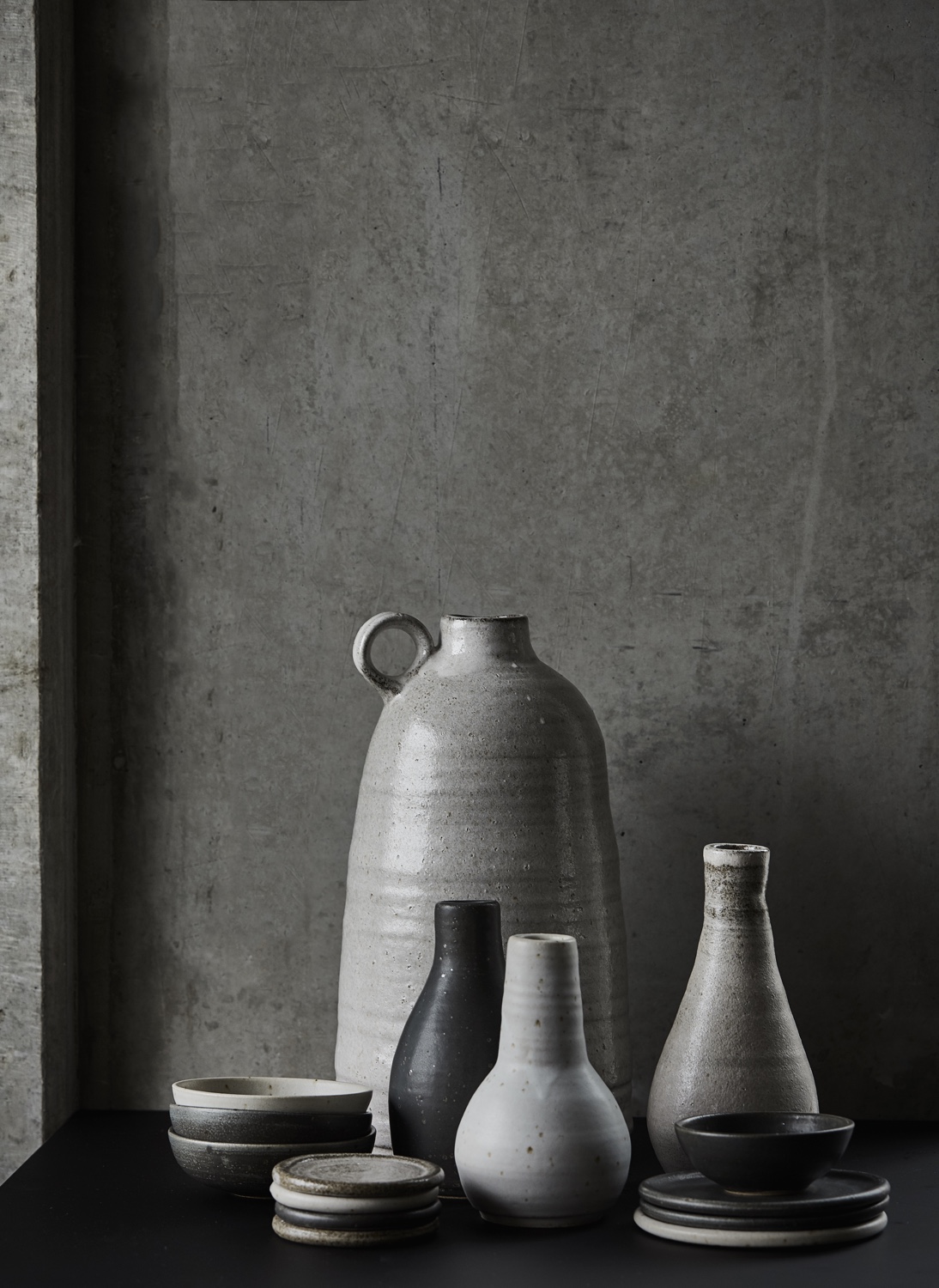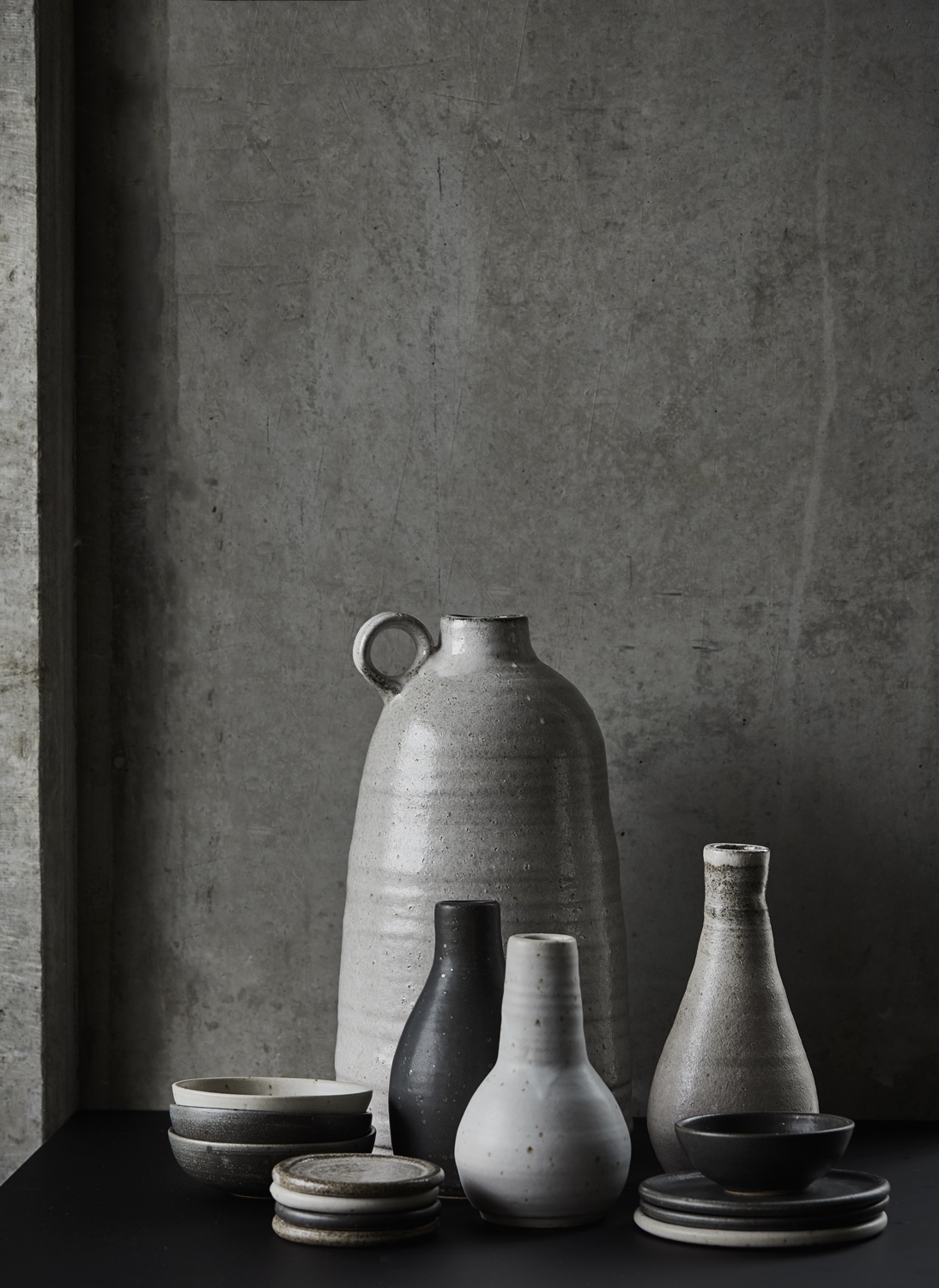 The Nærvær Ceramics were designed as a reflection of imperfection, embracing the natural beauty and shape of handmade wares. Rustic vases, plates, cups and bowls, in a range of earthy shades, have a rich, tactile and autumn-like quality.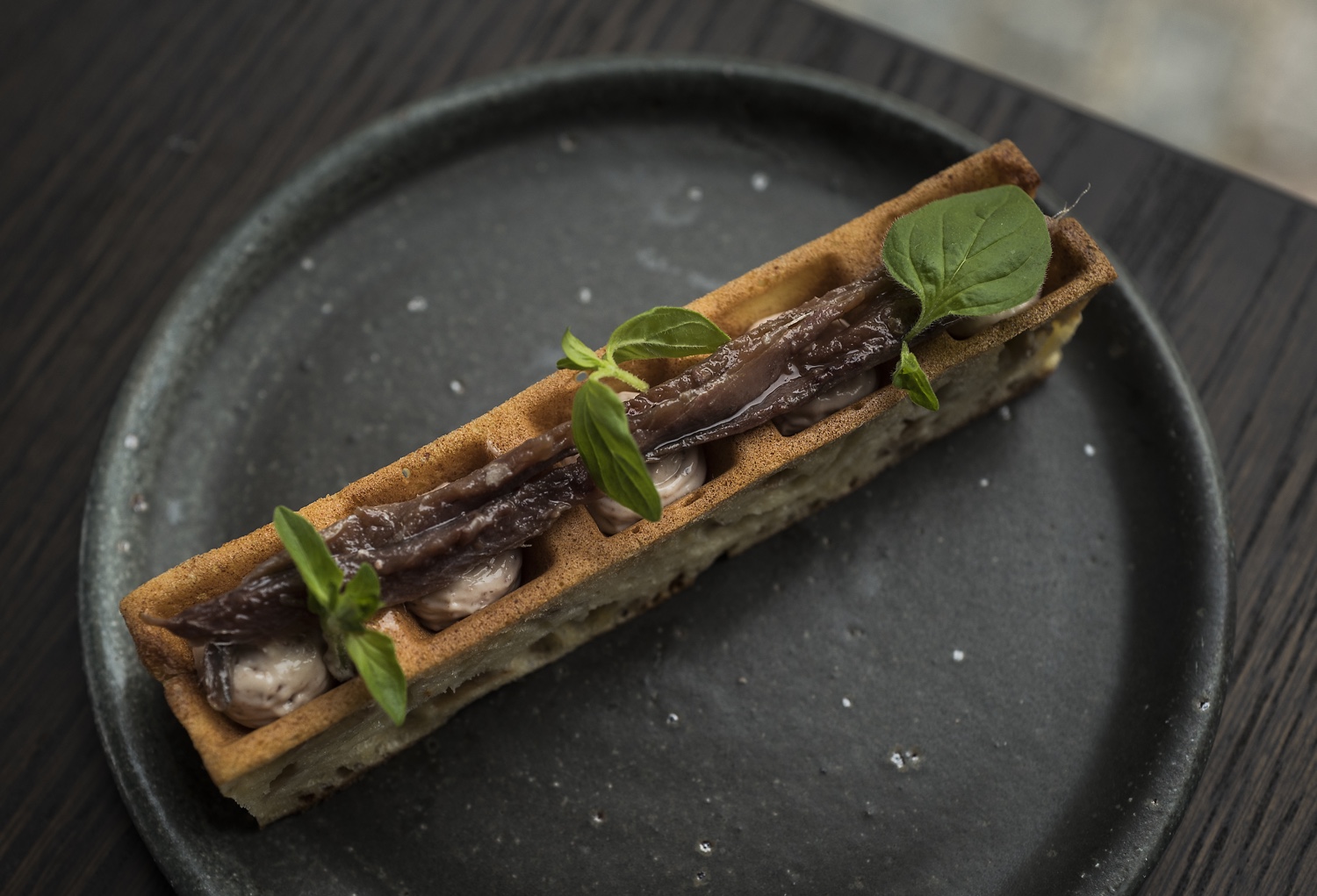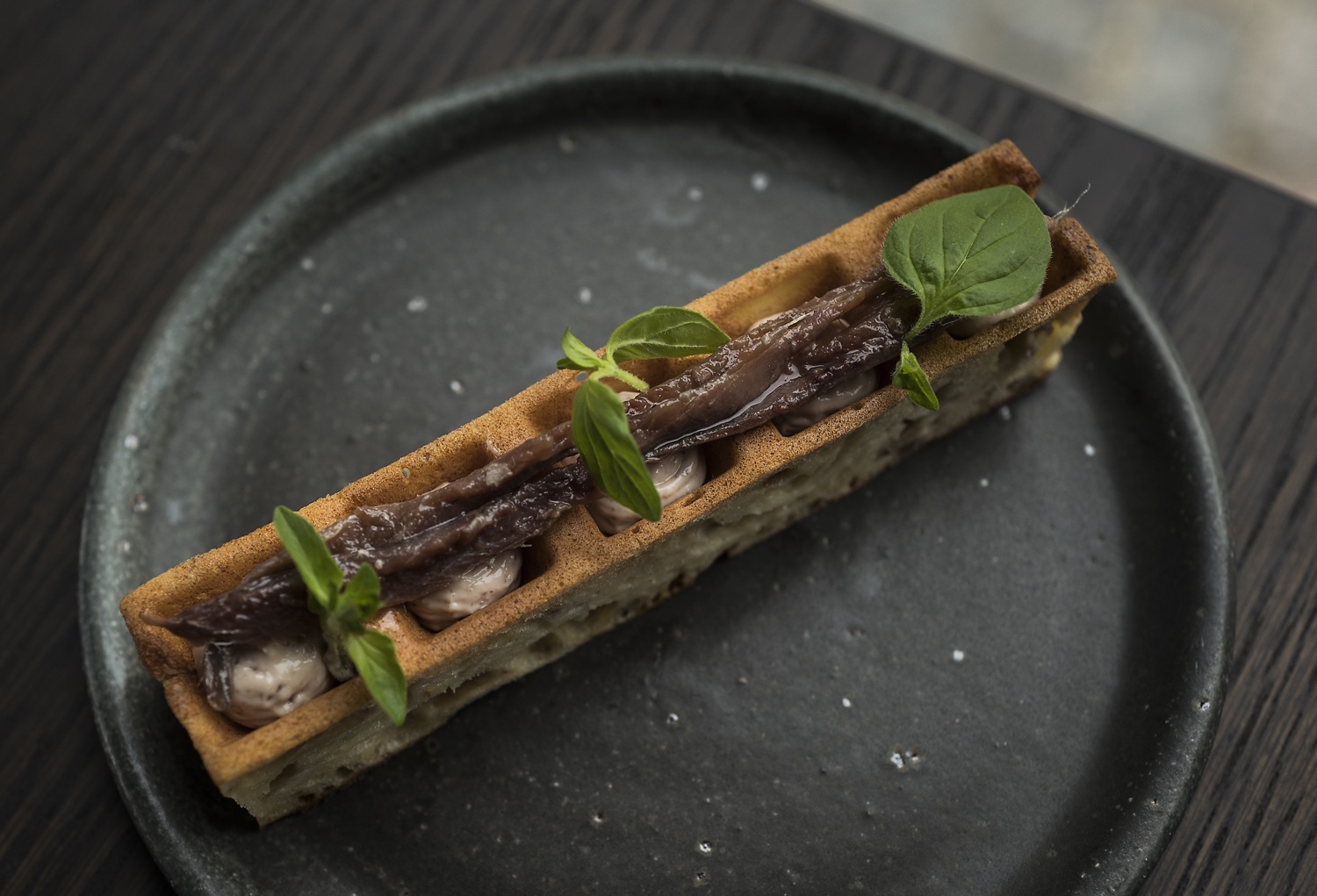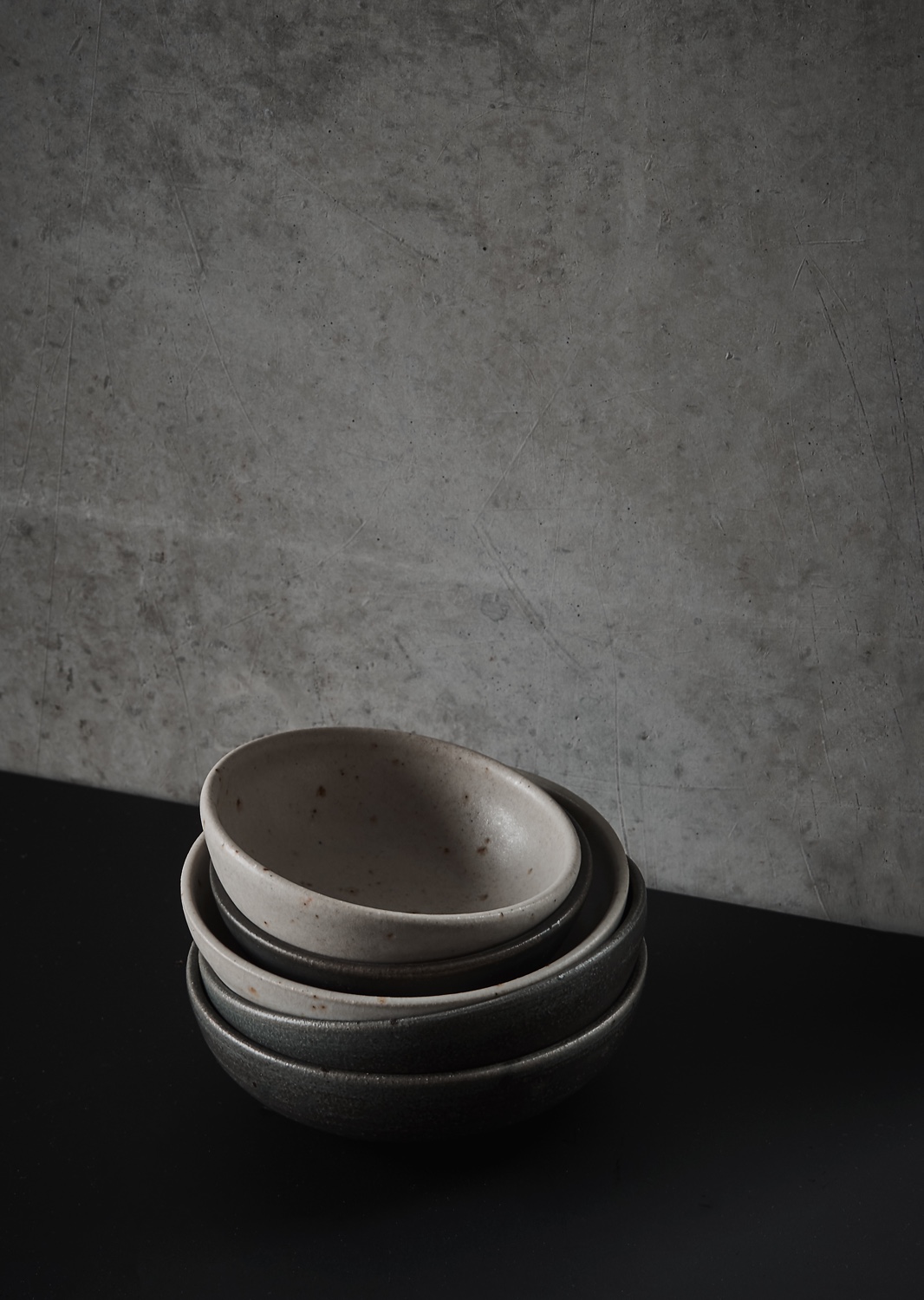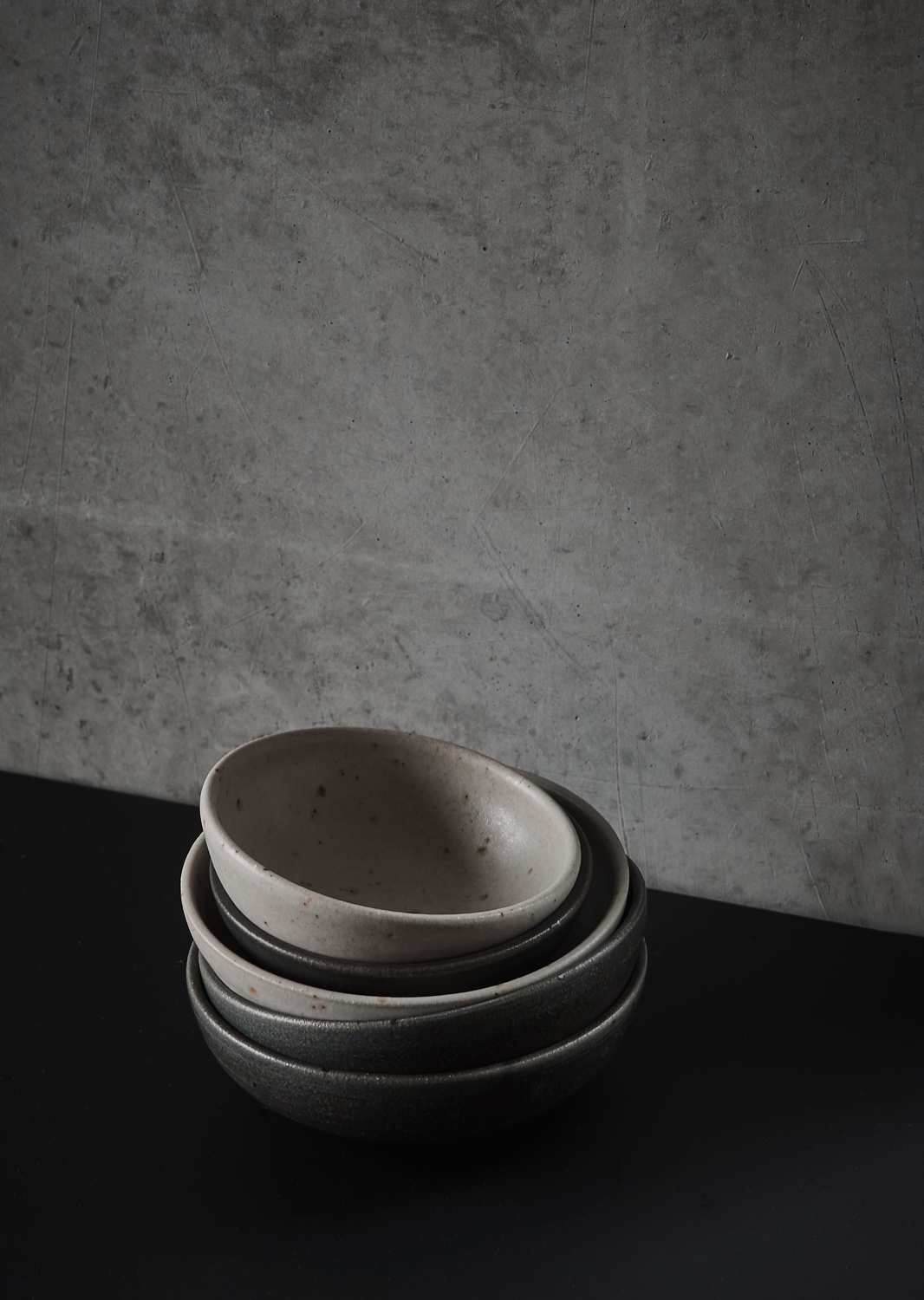 Photos courtesy of Norm Architects.
SaveSave
SaveSave
SaveSave