Invest in good design. He's beating that drum again, you are no doubt thinking. And yet it is something that makes perfect sense. Invest in quality, craftsmanship, longevity and utility. A well-made design, one that is handsome and meticulous, will find a place in just about any environment. Good design will fit with ease into a new home and newly decorated room. It ages gracefully, with confidence and poise. Moreover, it lives on through generations.
These credenzas, cabinets and shelves are quintessential examples of good design. Investment pieces and statement pieces, they are exquisite.
CH825 Credenza
Celebrating the centenary year of Hans J. Wegner's birth in 2014, Carl Hansen & Søn relaunched the much acclaimed Danish designer's 1958 credenza. In true Wegner style, the credenza is a prepossessing and classic piece, elegantly crafted and presented with aplomb. It is a perfect setting for the finest pieces of objet d'art and tableware.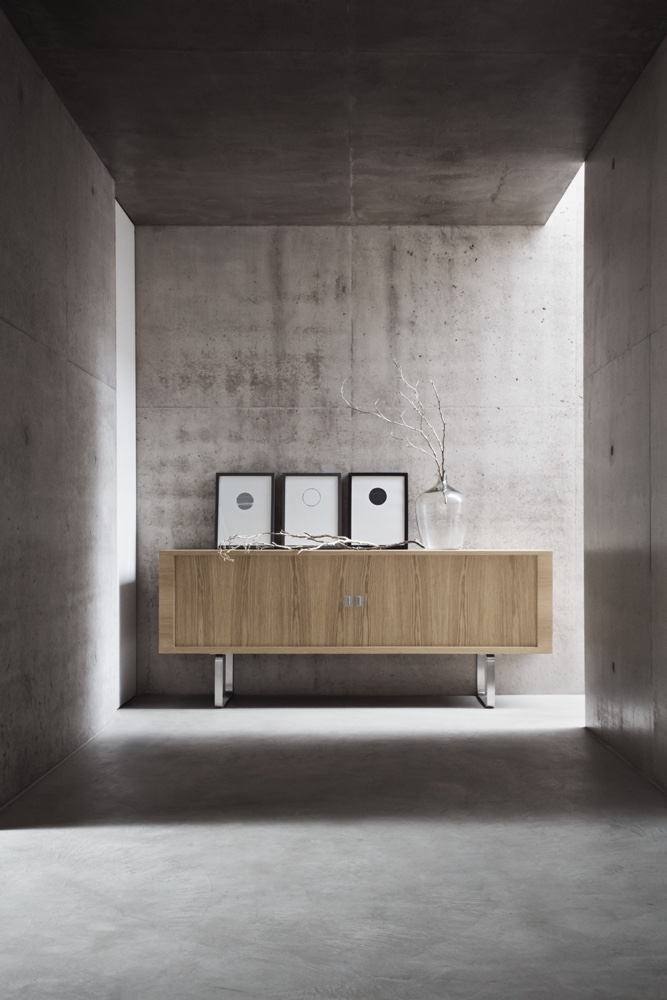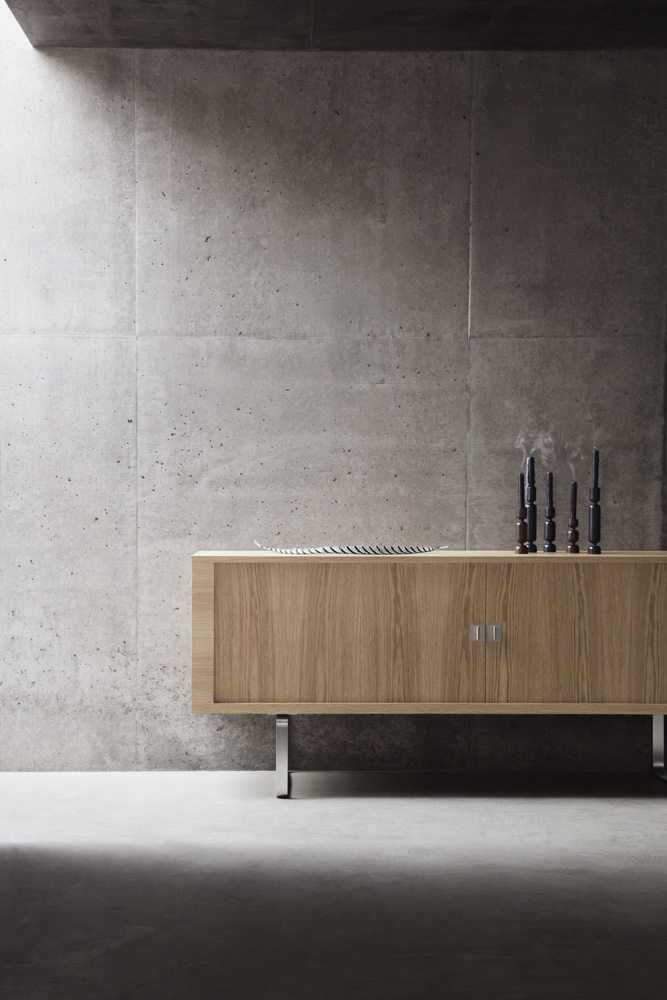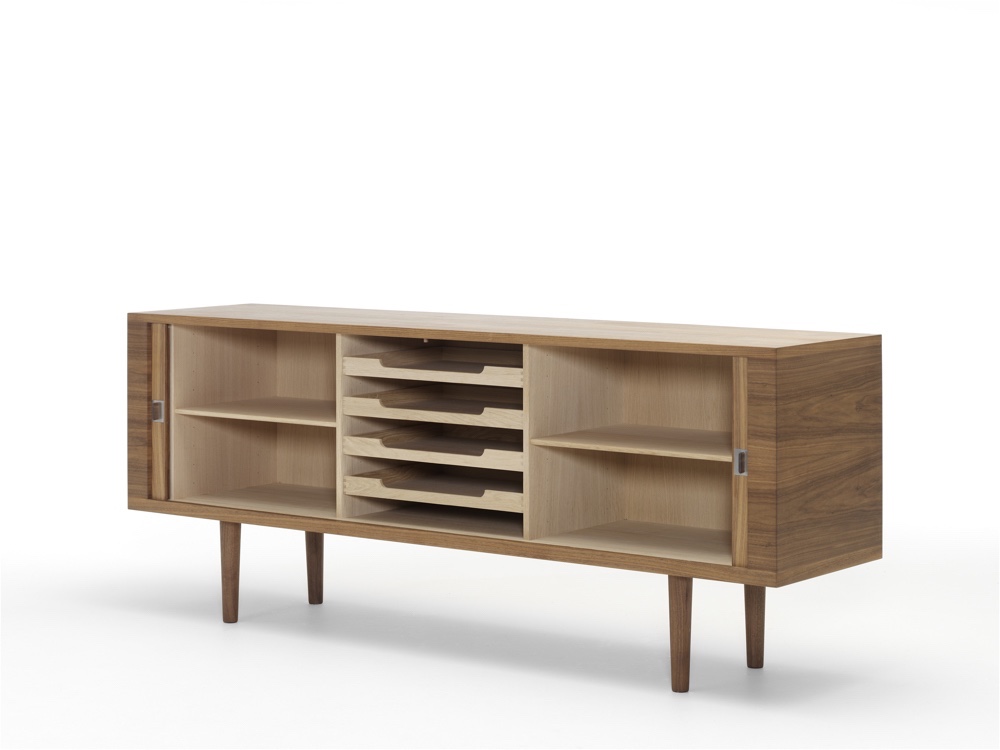 Images © Carl Hansen & Søn.
Tambour Credenza Series
Designed by BassamFellows for use in the creative duo's own design studio, the Tambour Credenza Series offers a sublime, clean and practical storage solution. With rounded corners and tambour doors that vanish into the cabinet, each credenza is a carefully crafted object inside and out. The color-accented shelves are an especially winsome feature.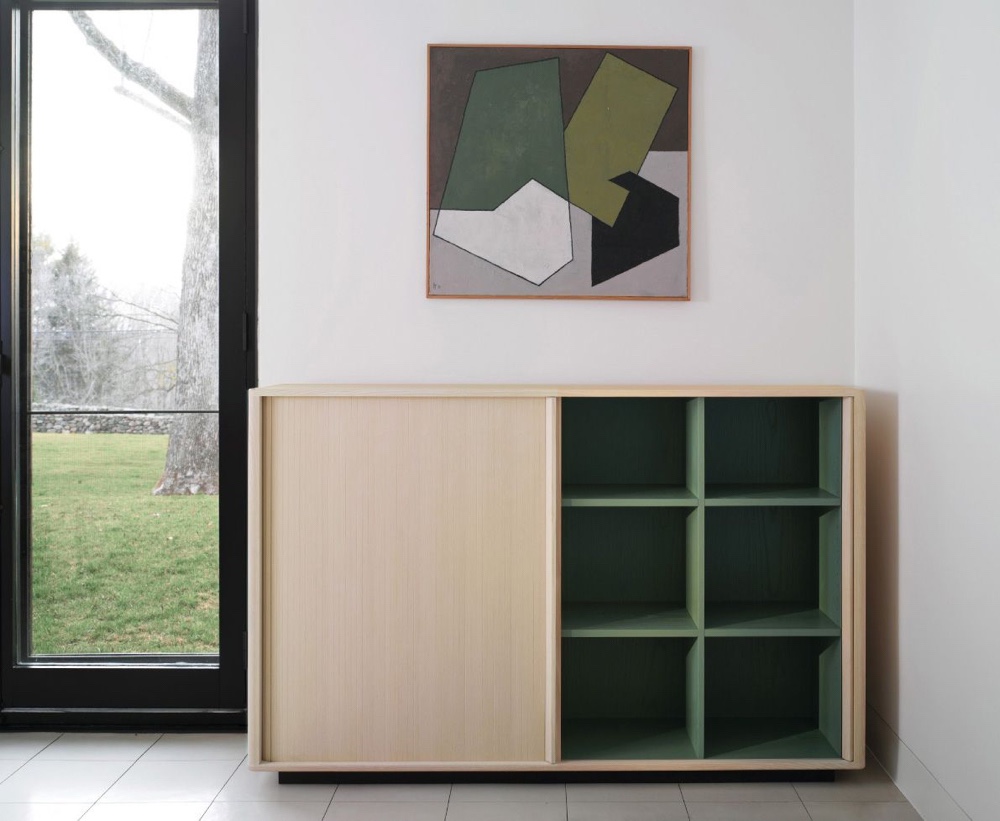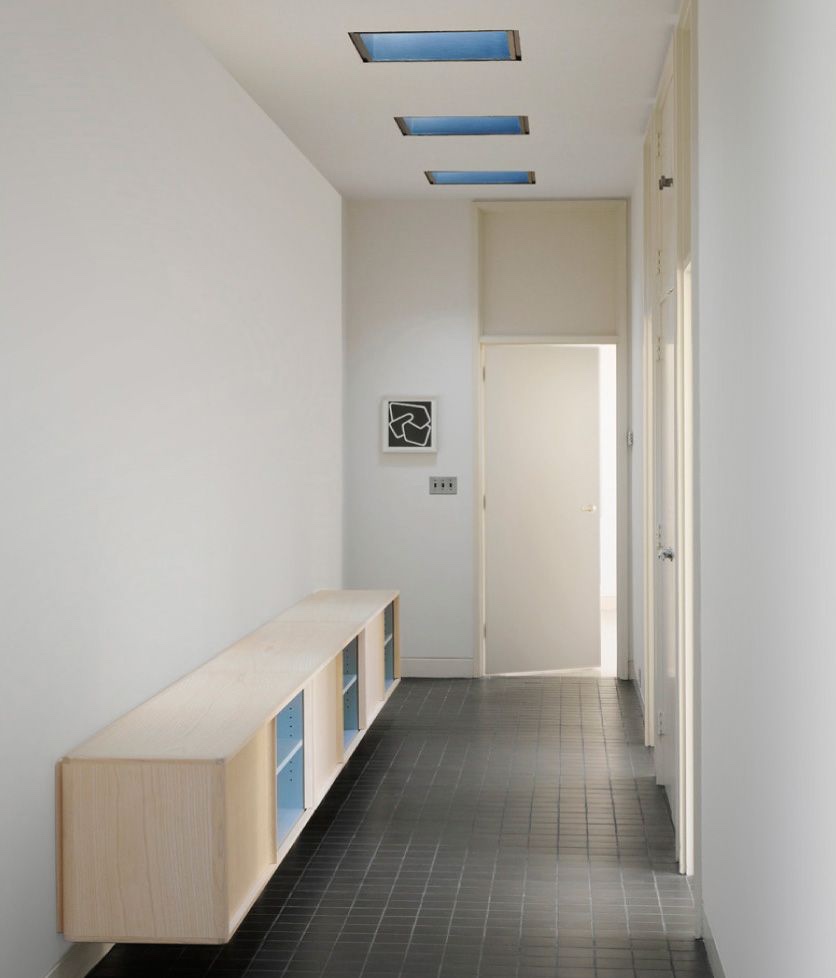 Images © BassamFellows.
Highland Park Drinks Cabinet
There is perhaps no better place to serve oneself a "wee dram" than from the John Galvin-designed Highland Park drinks cabinet. With its sensuous and heady form, this contemporary cabinet is a veritable study in classic wood craftsmanship. John Galvin's quest for quality, sustainability of materials, longevity in design and a unique aesthetic is clearly evident in the presentation of this superior piece.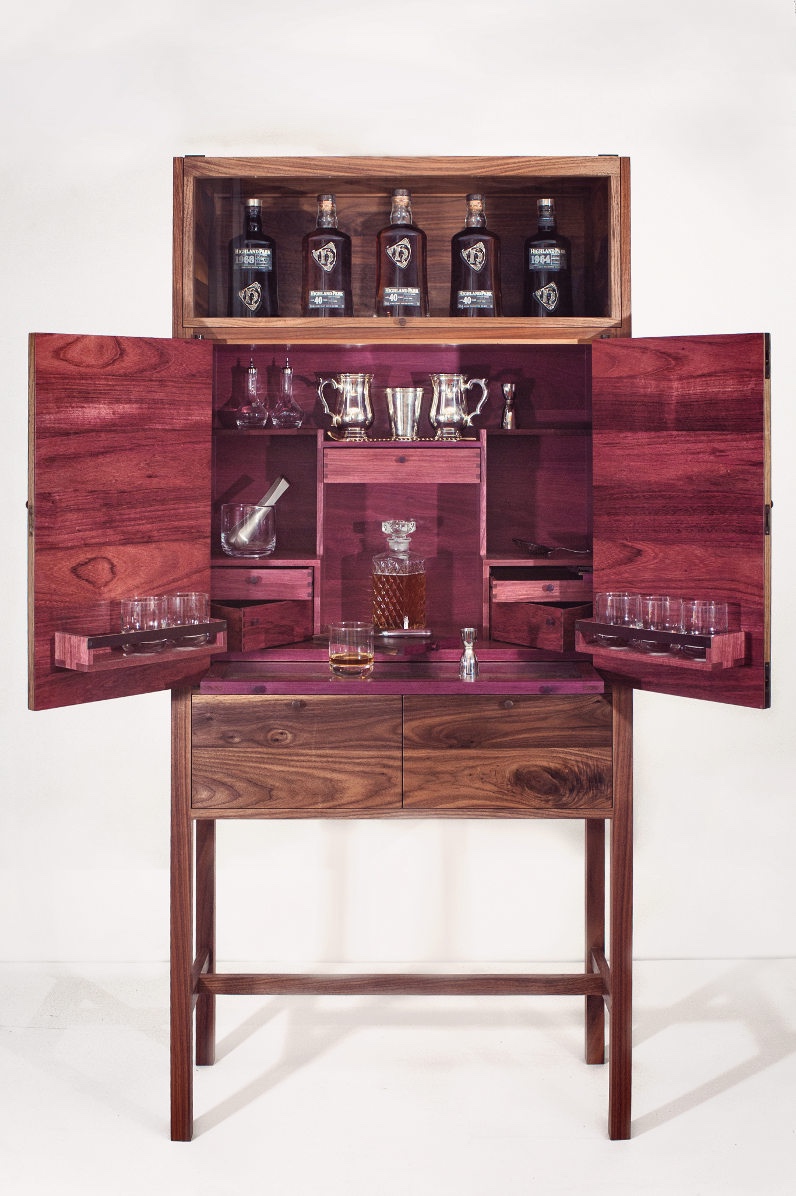 Photography © Scott Moore via Alto Magazine.
838 Veliero
The 838 Veliero bookcase was designed in 1939 by Franco Albini for his own house in Milan. Revived by Cassina, the bookcase includes two ash wood pillars with brass tips, 4mm stainless steel tie rods, tempered glass shelving and a steel base. The name, Veliero, hints at its nautical aspect. With a physical form that is bold and beautiful, this bookcase is the epitome of a statement design piece.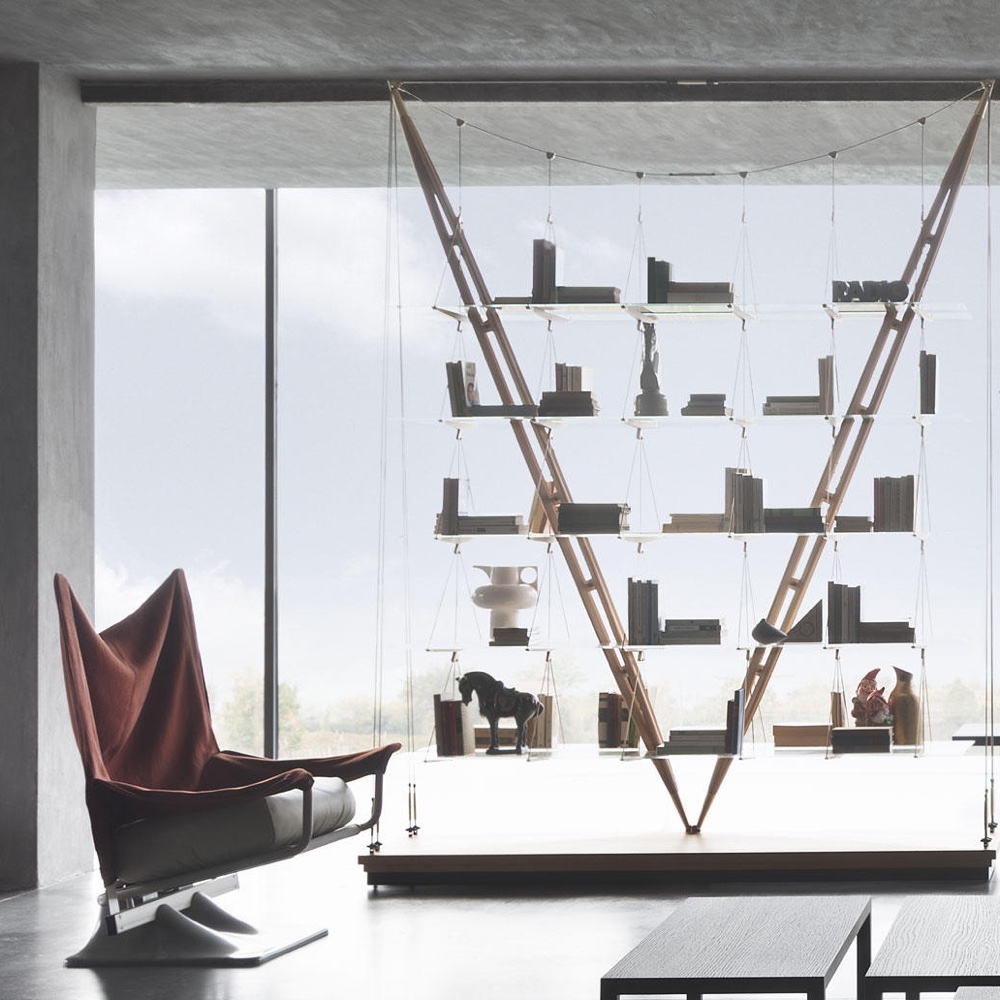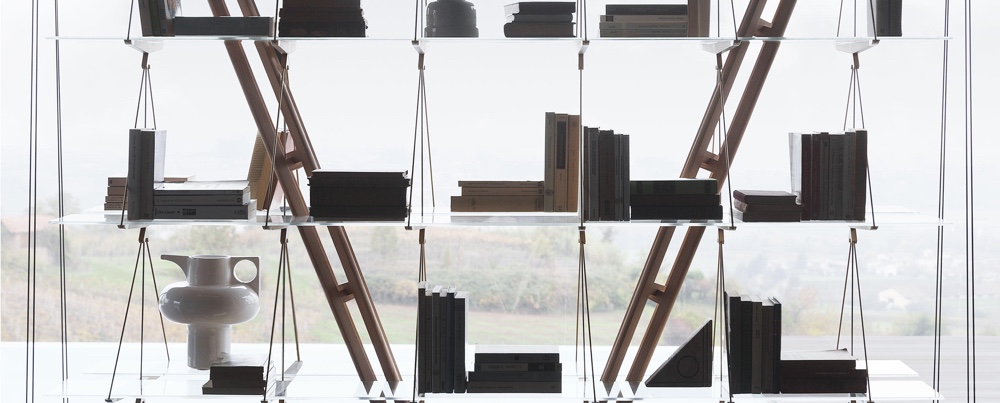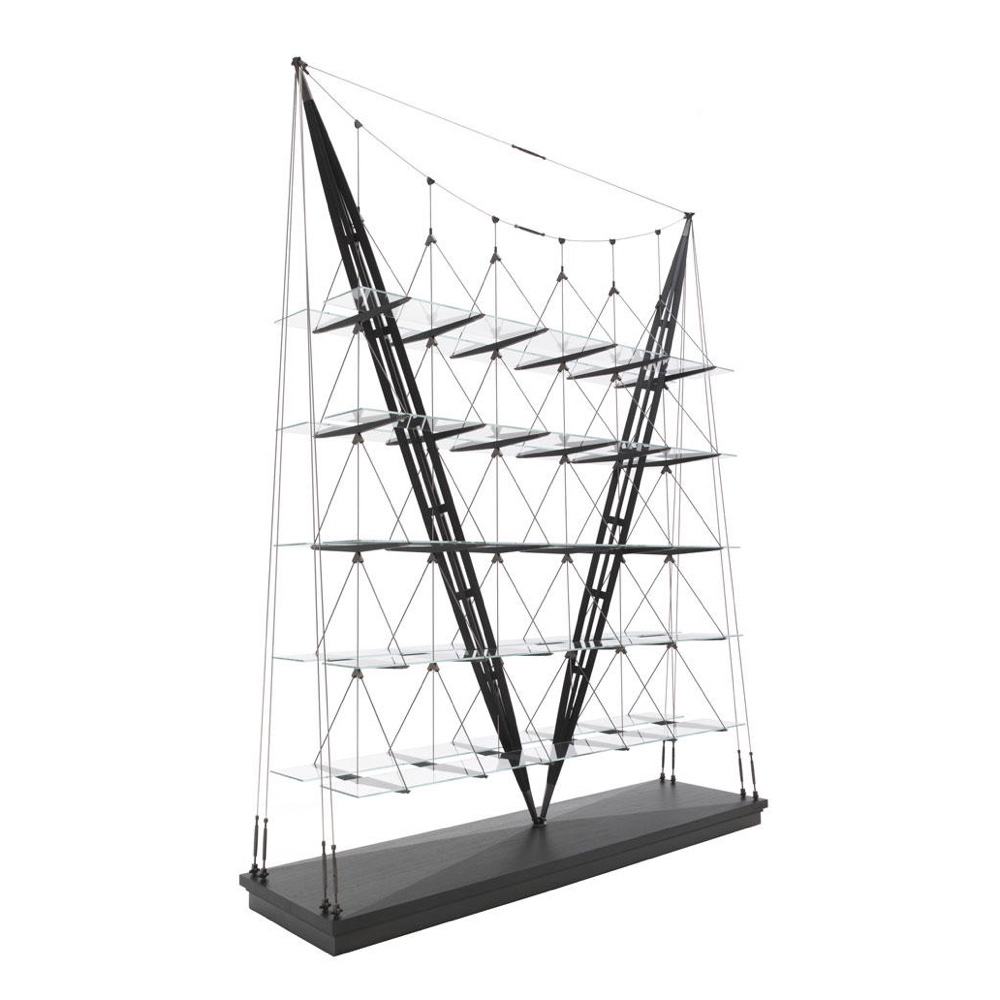 Images © Cassina.
Mister
This sideboard was designed by Daniel Duarte for Portuguese brand WEWOOD. A versatile piece, Mister is a desk, a bar or a sideboard, its use open to the owner's interpretation and need. Handsome and masculine in form, Mister is made using both solid walnut and solid oak. The herringbone pattern is an especially clever detail.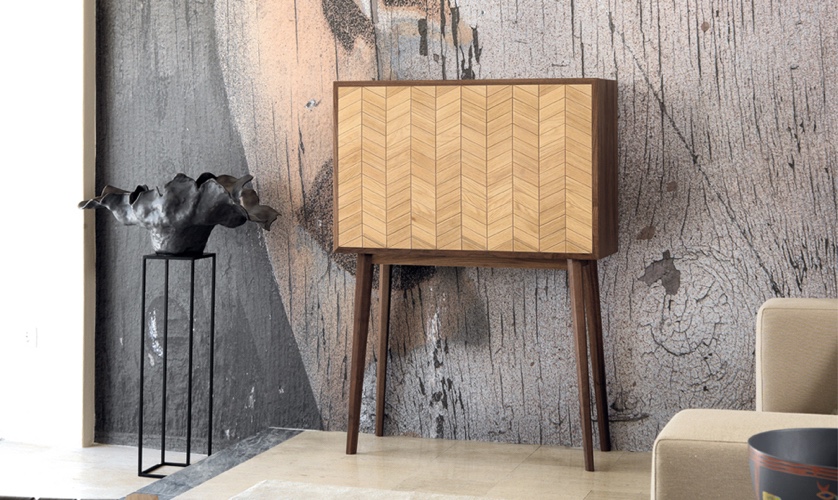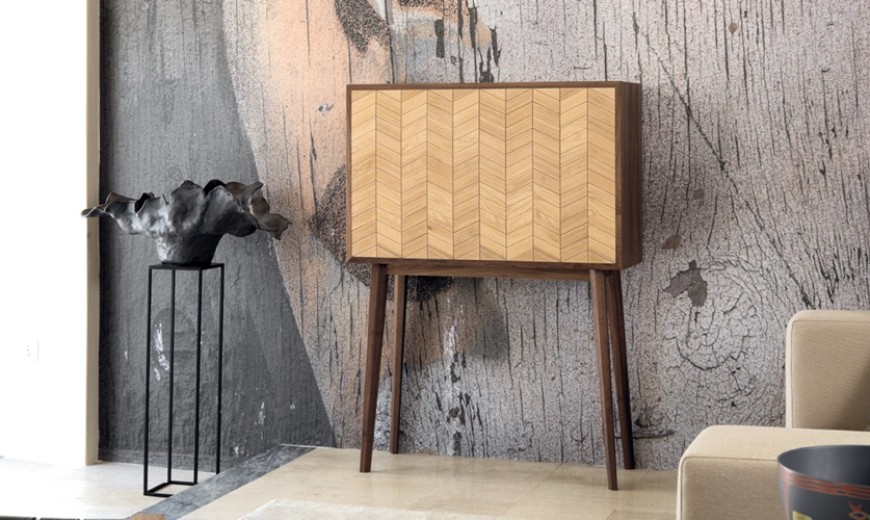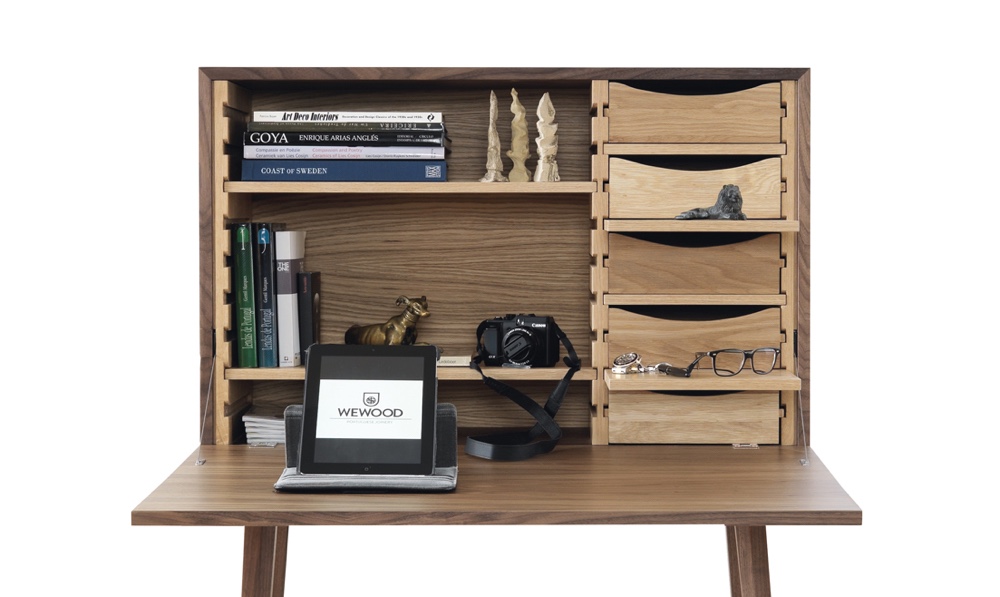 Images © WEWOOD.
MK88360
The MK88360 is a bookcase system that was designed in 1928 by Danish architect and furniture designer Mogens Koch. The cabinet measures 76 cm x 76 cm x 36 cm and has four sections: two small segments on the left and two wider segments on the right. Extra shelving and trays can be added to the cabinet, thus ensuring a world of endless possibilities and flexibility.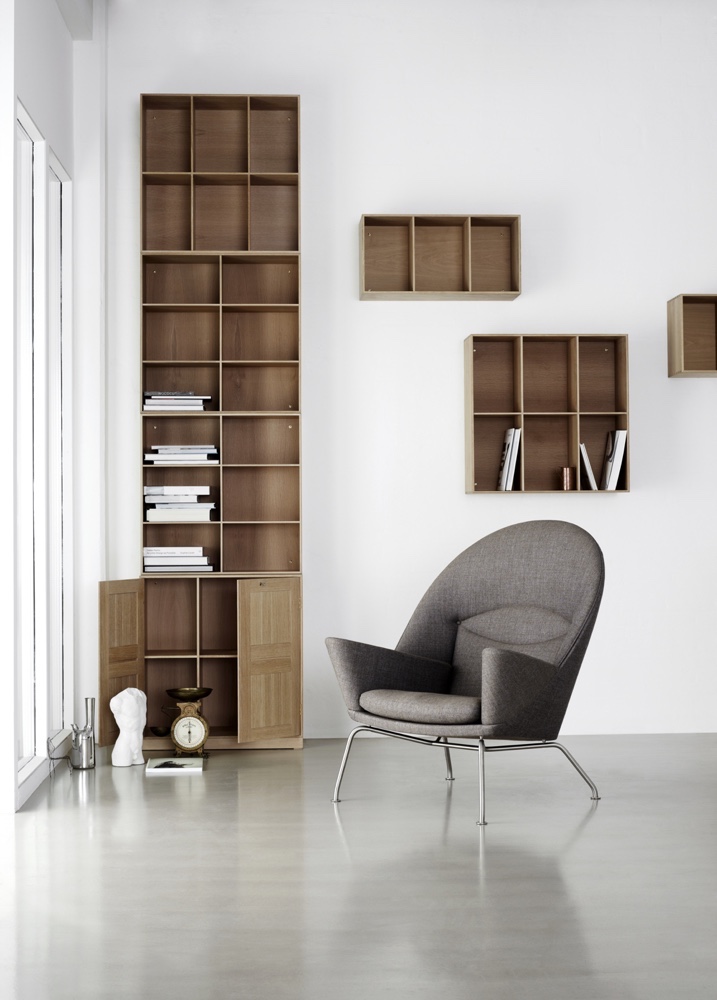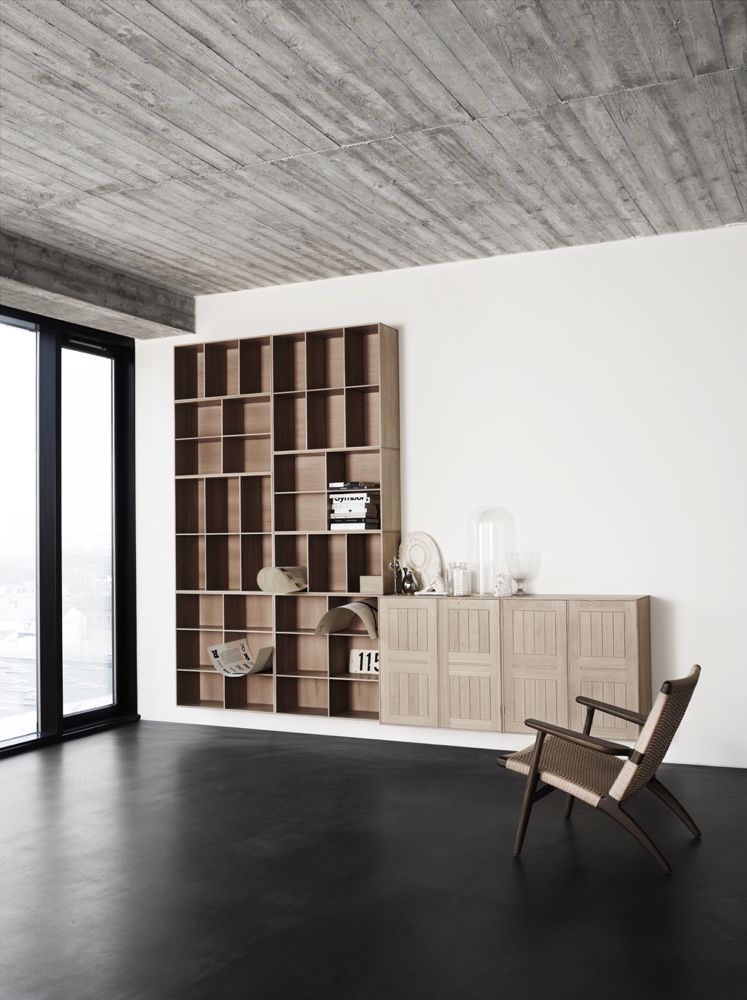 Images © Carl Hansen & Søn.
Shoji floating cabinet
Japan and the Nordic countries each share a similar design aesthetic, one in which form, craftsmanship, authenticity, beauty and usefulness are assured. Designs are often created using natural materials and are typically devoid of ostentation. Mjölk, a Toronto-based store and studio, is an example of one venture that is blending Nordic and Japanese design with absolute aplomb. This wall-mounted cabinet is inspired by midcentury Danish cabinetmaking and the traditional Japanese shoji screen (a lattice screen covered with white paper). Its almost ethereal-like form was designed by Mjölk in collaboration with Studio Junction. The cabinet is crafted by local Toronto-based artisans.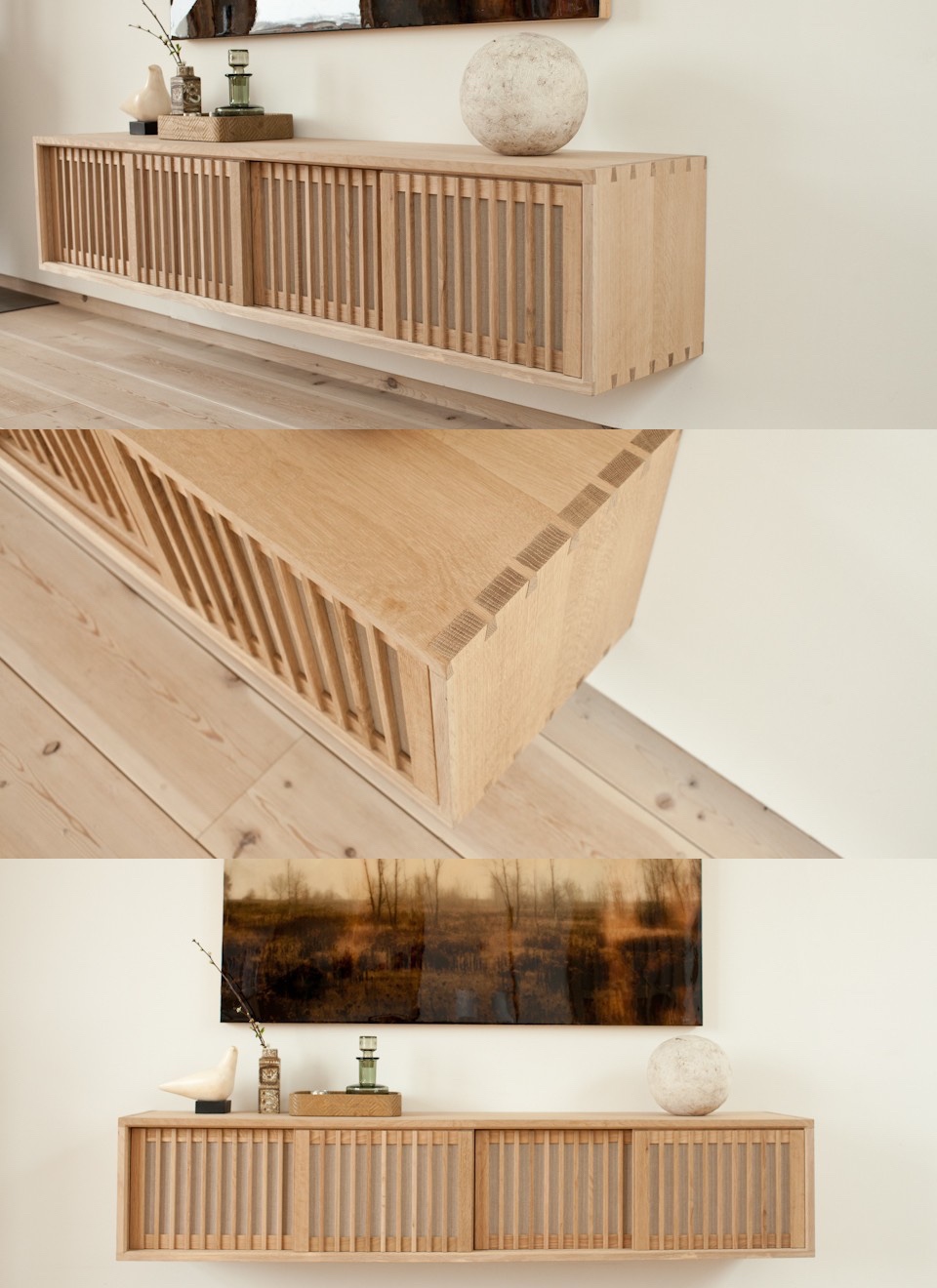 Images © 2015 MJÖLK.
Credenza by Workstead
Workstead design studio have created a credenza whose oblique (slanting) handles cleverly frame the design. A rich and tactile piece, the credenza has a palpable solidity and is certain to draw attention in any setting. The credenza, made in Brooklyn, New York, is available in either beech or walnut.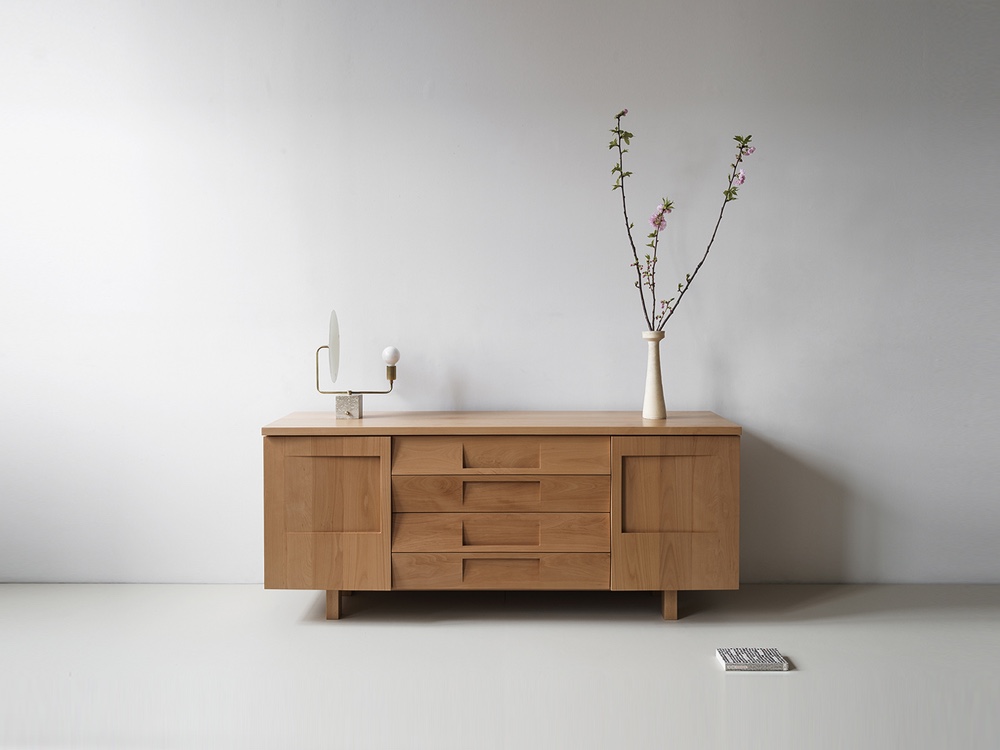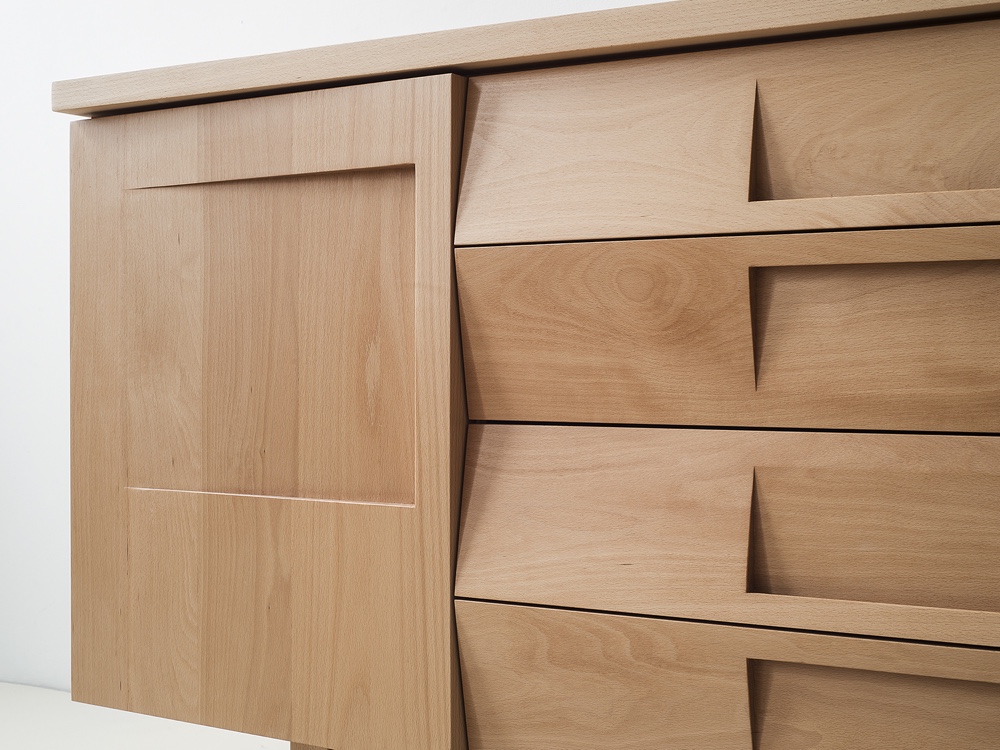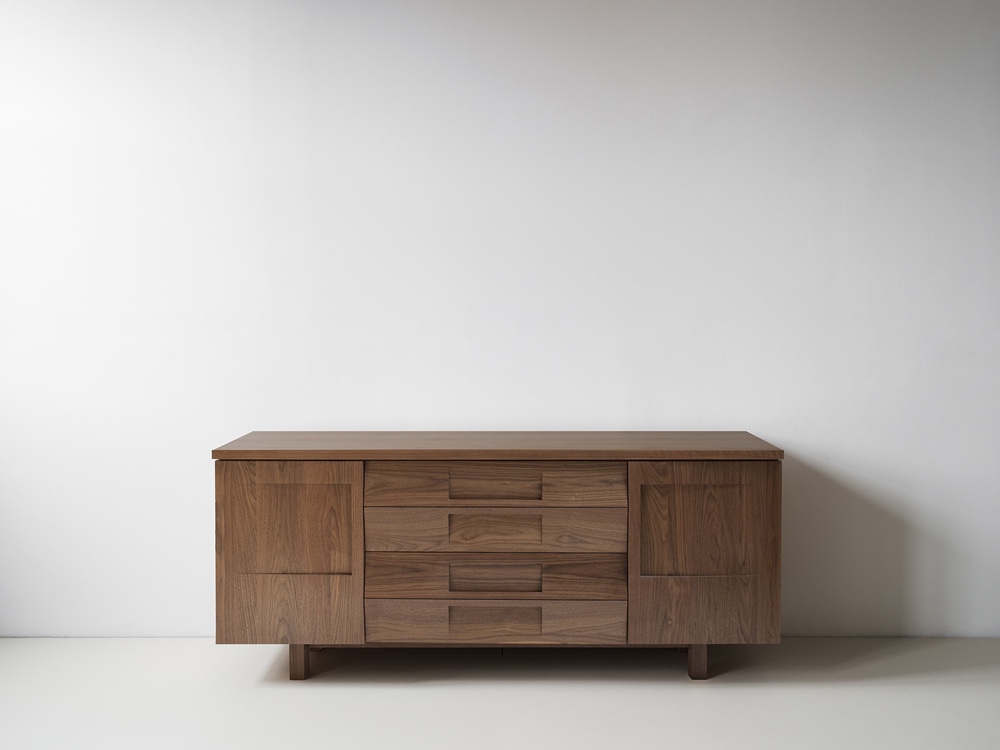 Images © Workstead.