In today's global design marketplace, consumerism is widespread. Despite this adverse trend, there is a mindful movement towards, together with an enthusiasm for, design that is honest, aesthetic, unobtrusive and environmentally sustainable. More and more, people are making a conscientious decision to forgo those contrived luxury fads that blight day-to-day living, instead choosing design that will last for generations and facilitate enjoyment of a better quality of life.
As our personal desire for labels, logos and fabricated luxury dissipates in ever increasing numbers, we are making a considered choice to invest in objects of value, made by people and companies having principles with which we concur. In this sense, honest craftsmanship is a truer representation of real luxury.
Daniel Heer
In his Berlin Mitte workshop, Daniel Heer is making mattresses as part of a craft that has been in his family for generations. The Heer family business was founded by Benedikt Heer in 1907 in Lucerne, Switzerland, where it crafted leather saddles and Rosshaarmatratzen (horsehair mattresses). Following an apprenticeship with his family, fourth-generation Daniel, Benedikt's great-grandson, moved to Berlin where he would eventually continue the craft of mattress making and introduce his own leather products. Daniel's elegant and intricate workshop showcases examples of his superlative handmade horsehair mattresses, a beautiful line of refined leather goods, and furnishings made in collaboration with carpenter Thomas van Asseldonk.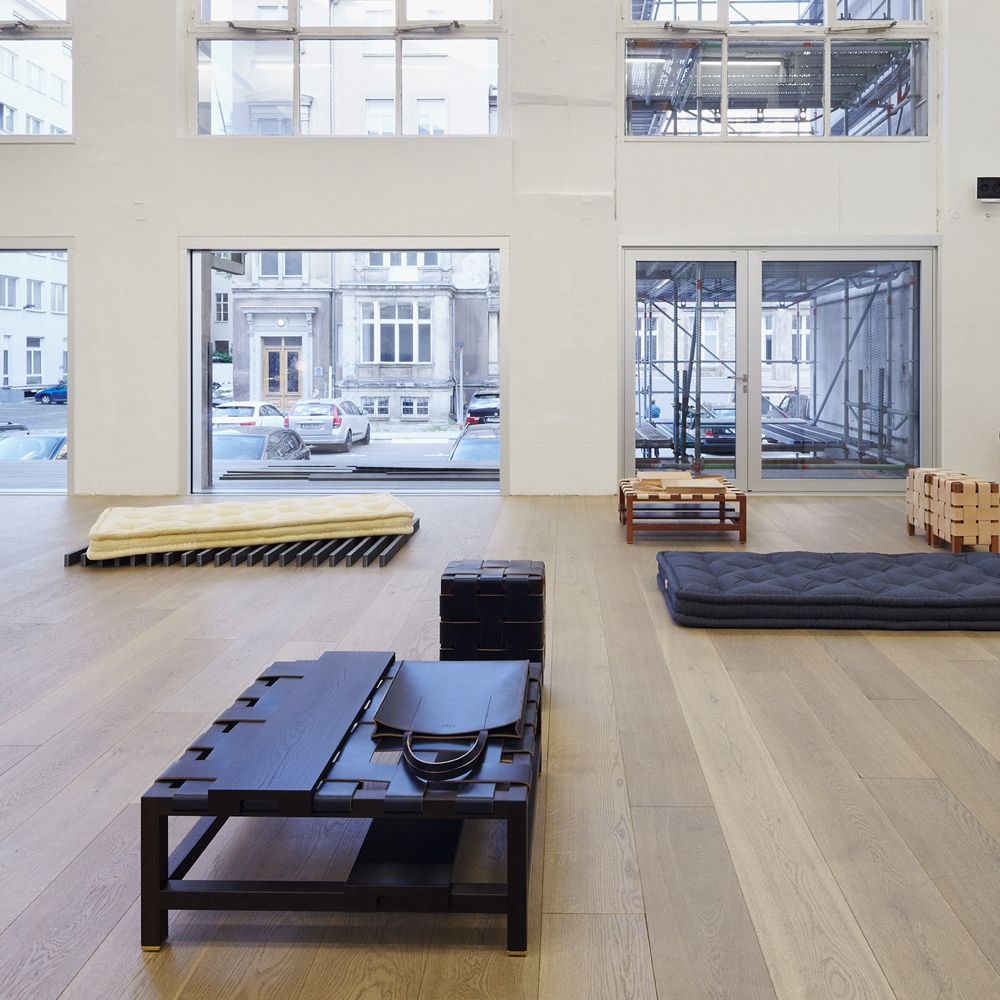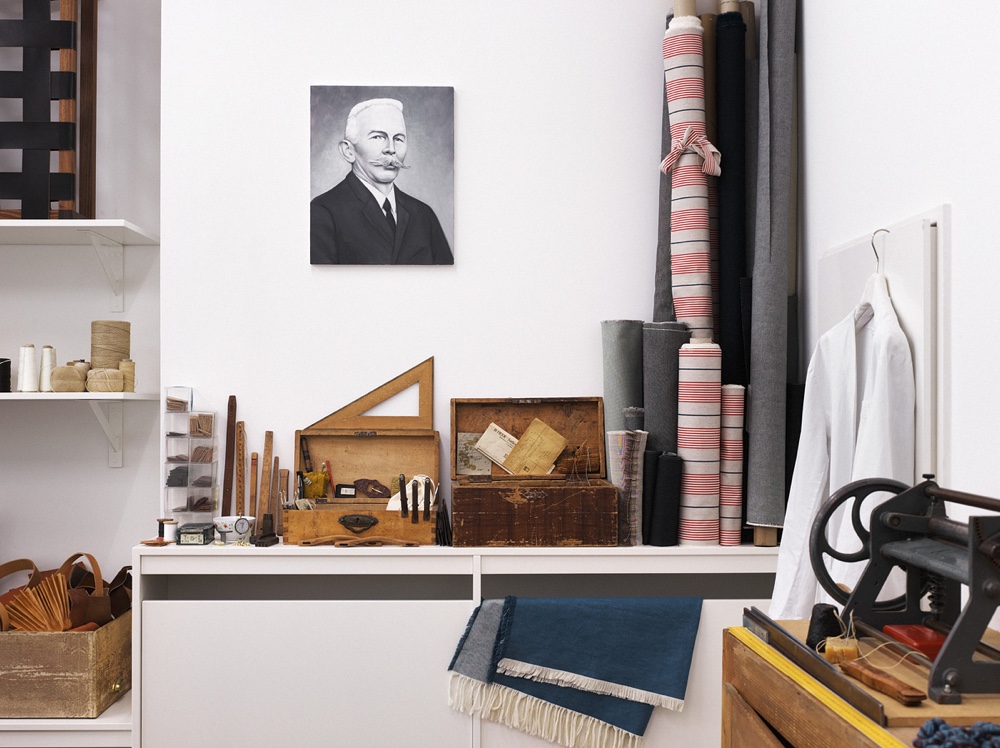 Daniel Heer's Berlin studio. Images via The Loft.
Nakagawa Mokkougei
Nakagawa Mokkougei is a third generation woodworking firm from Kyoto with an expertise in crafting traditional Japanese wood vessels. Famed for the handmade craftsmanship of historic Japanese 'ki-oke' buckets, Nakagawa Mokkougei employs techniques largely unaltered for 700 years.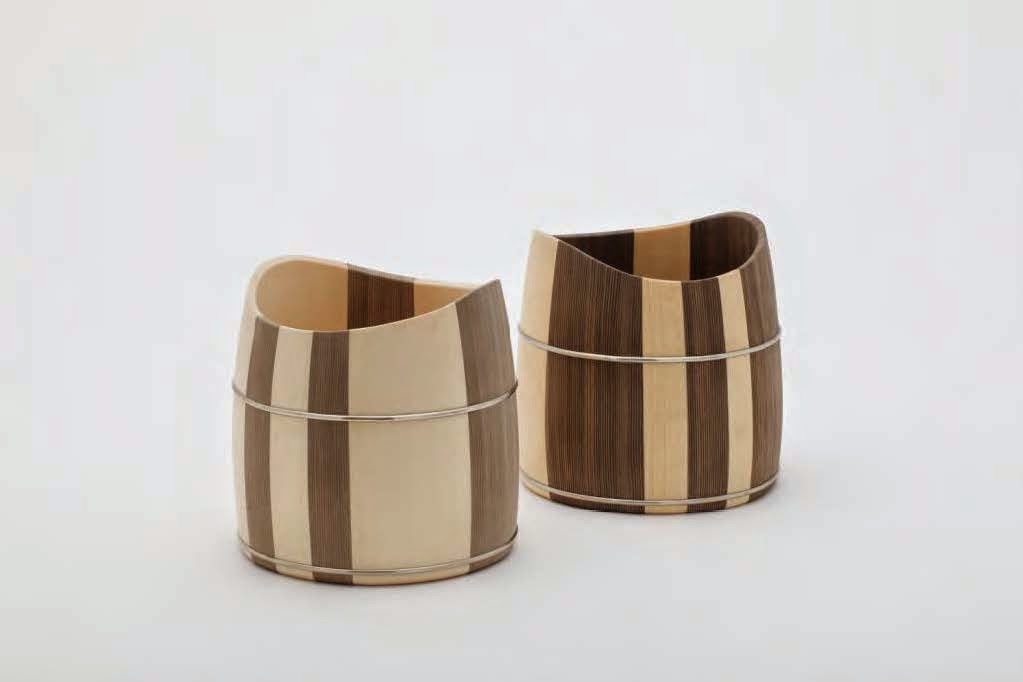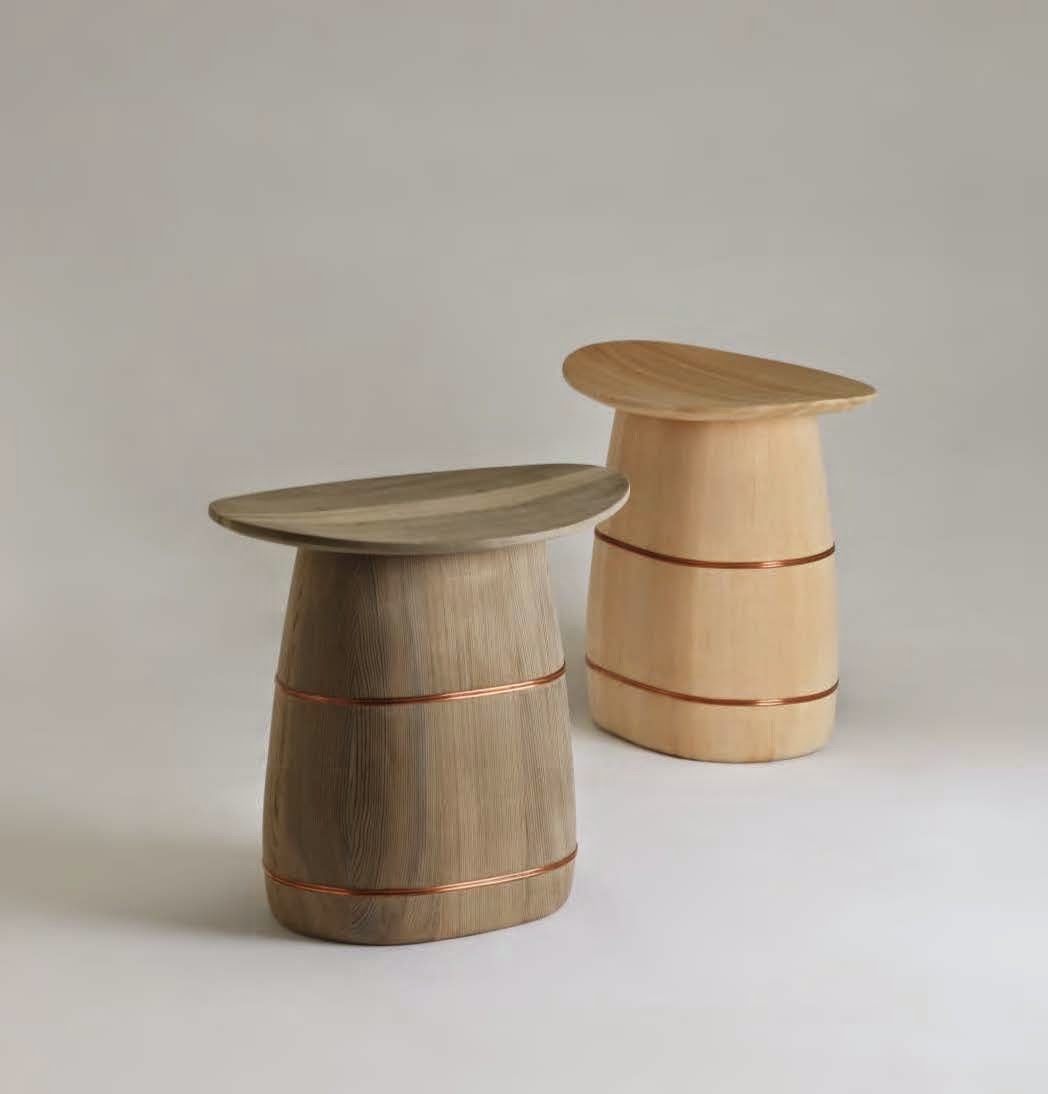 Images via Nakagawa Mokkougei Hirakoubou.
Foxy Potato
"We are not designers – we just love to create". This is the tagline of Danish venture Foxy Potato, where creating objects is based on a firm knowledge of wood, a passion for detail and respect for the great Danish masters. The Beck daybed was designed by cabinetmaker Anders Folke Andersen and is simply understated, honestly designed and perfectly functional. Andersen also designed the handy, minimal and deceptively roomy Vega wall-mounted magazine rack.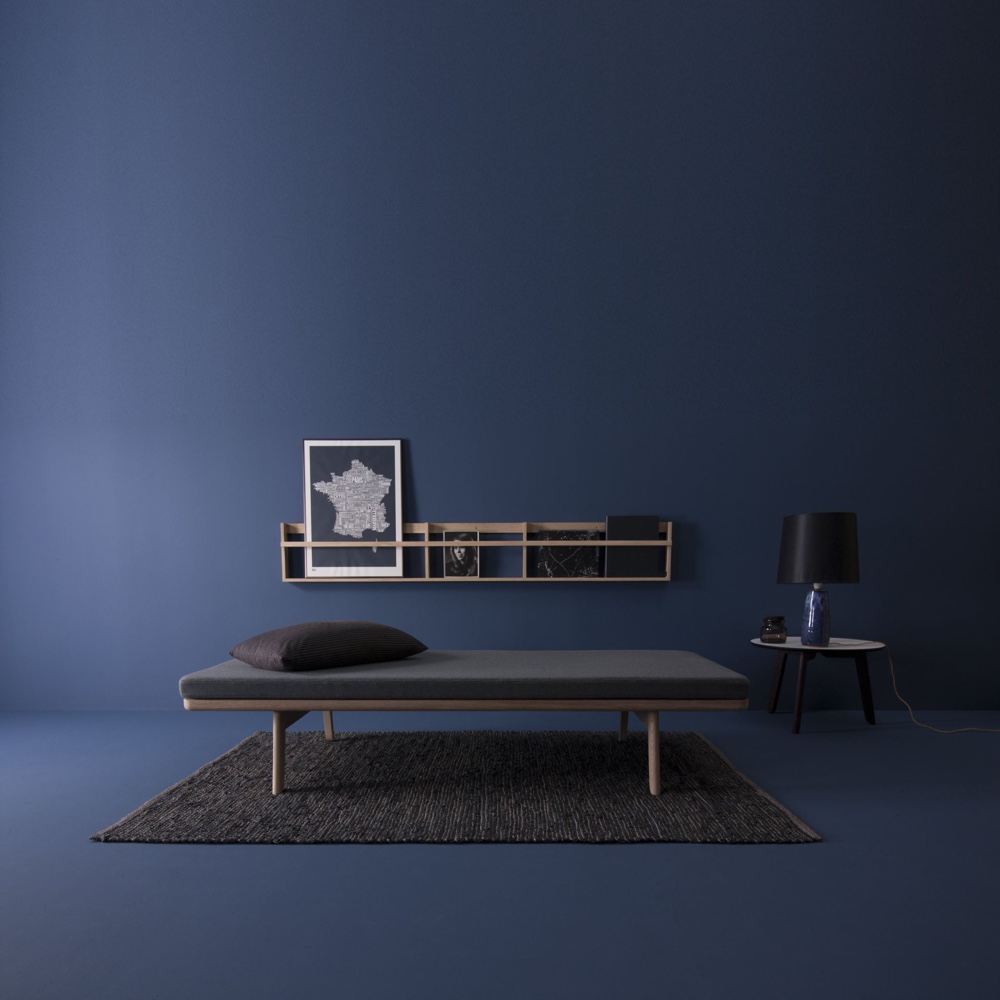 Beck daybed and Vega wall-mounted magazine rack.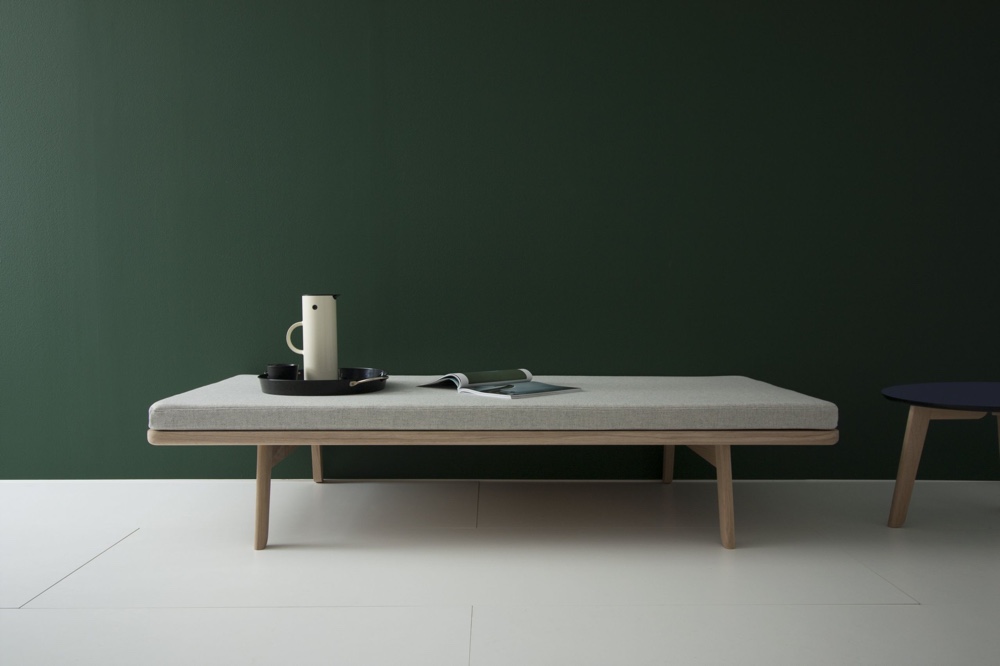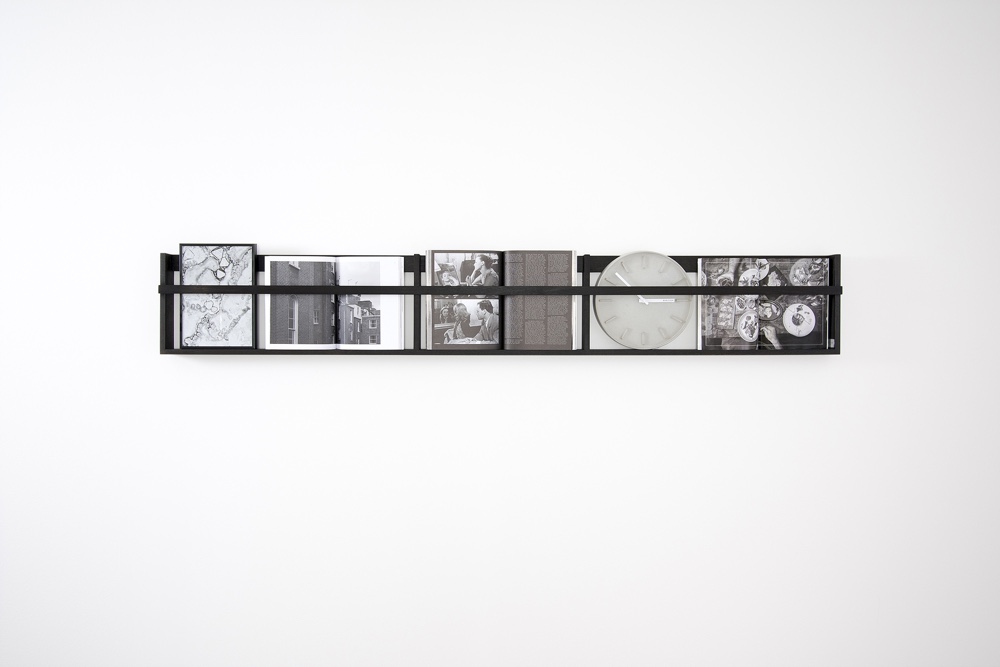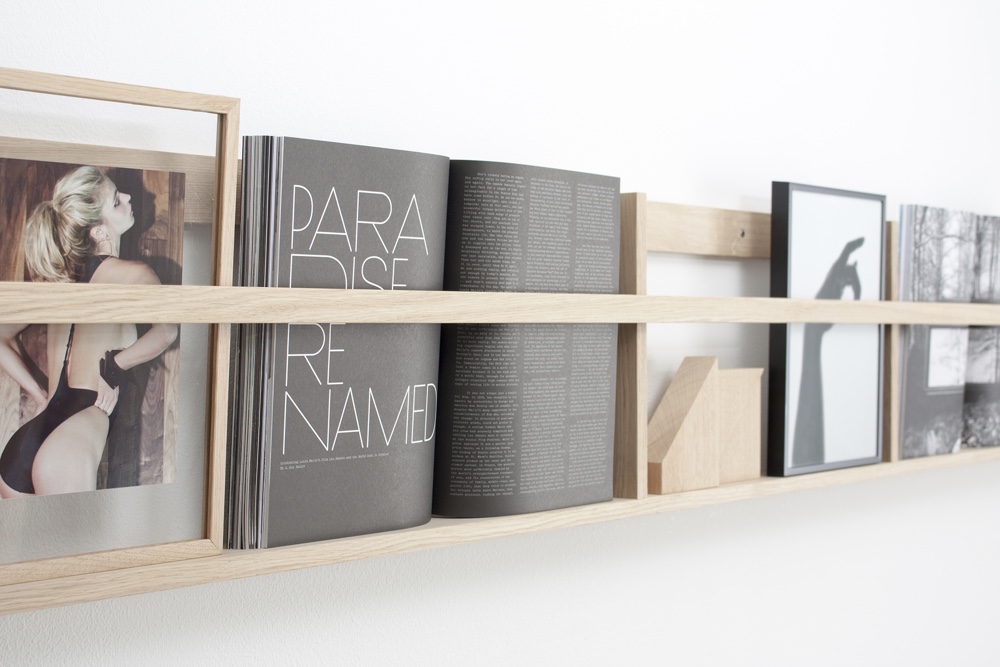 Images © Foxy Potato Denmark.
The Oak Men
In a carpentry workshop in Brabrand, a suburb of Aarhus in Denmark, you will find The Oak Men diligently designing and woodworking. Anders Buchtrup Jensen and Peter Hensberg are Danish cabinetmakers and créateurs. Anders and Peter handcraft objects from oak, their works perceptive, polished and often playful. The two men maintain a keen eye on sustainability: wood comes from non-endangered forests and products are made to last, spurning both fads and trends. A Nordic aesthetic pervades The Oak Men's creations, emphasising their love for clean design and the absence of unnecessary adornment.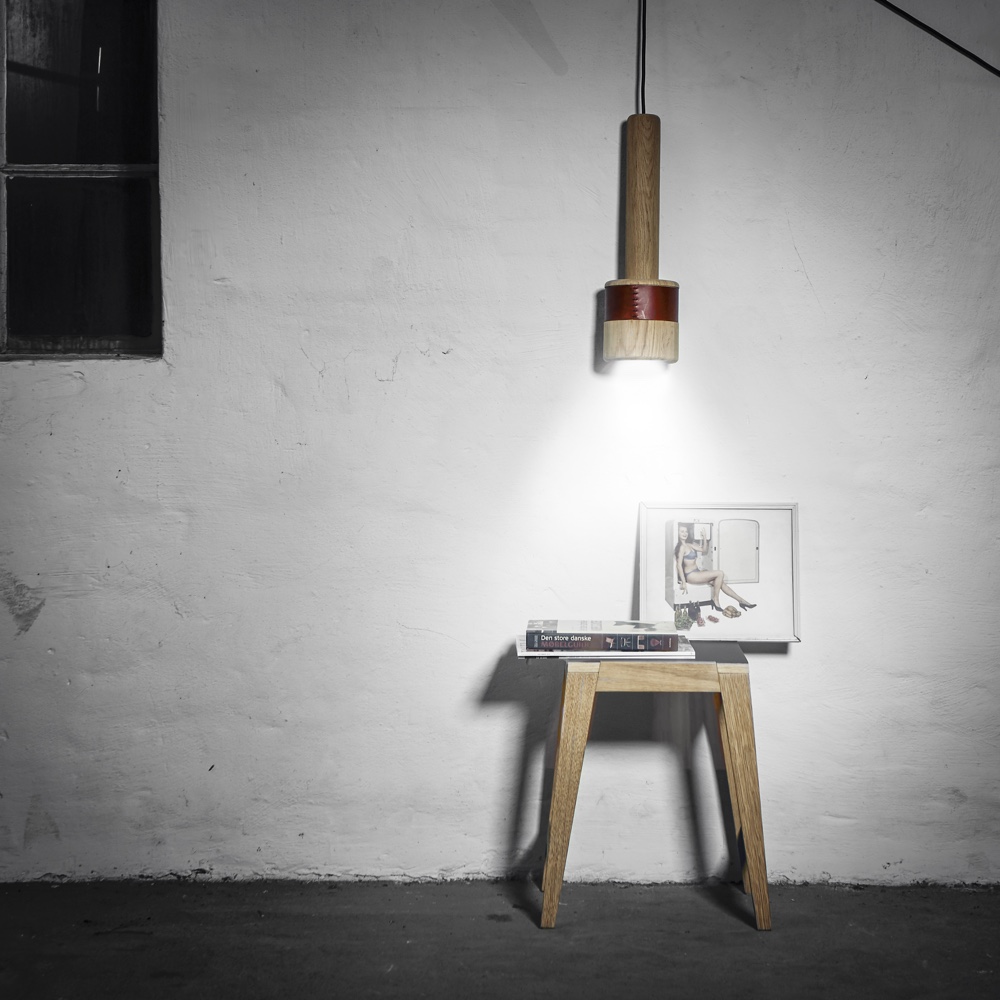 Join – a stool or small table.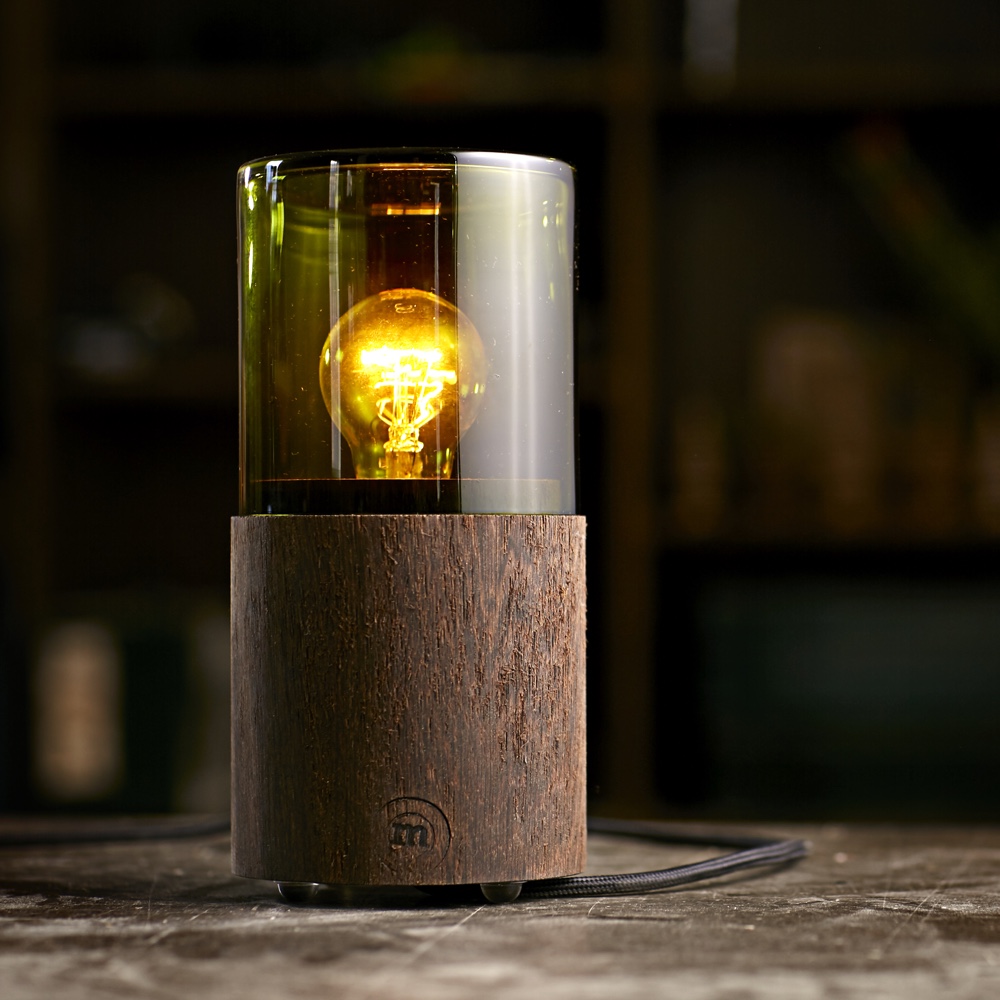 Lantern – dark green.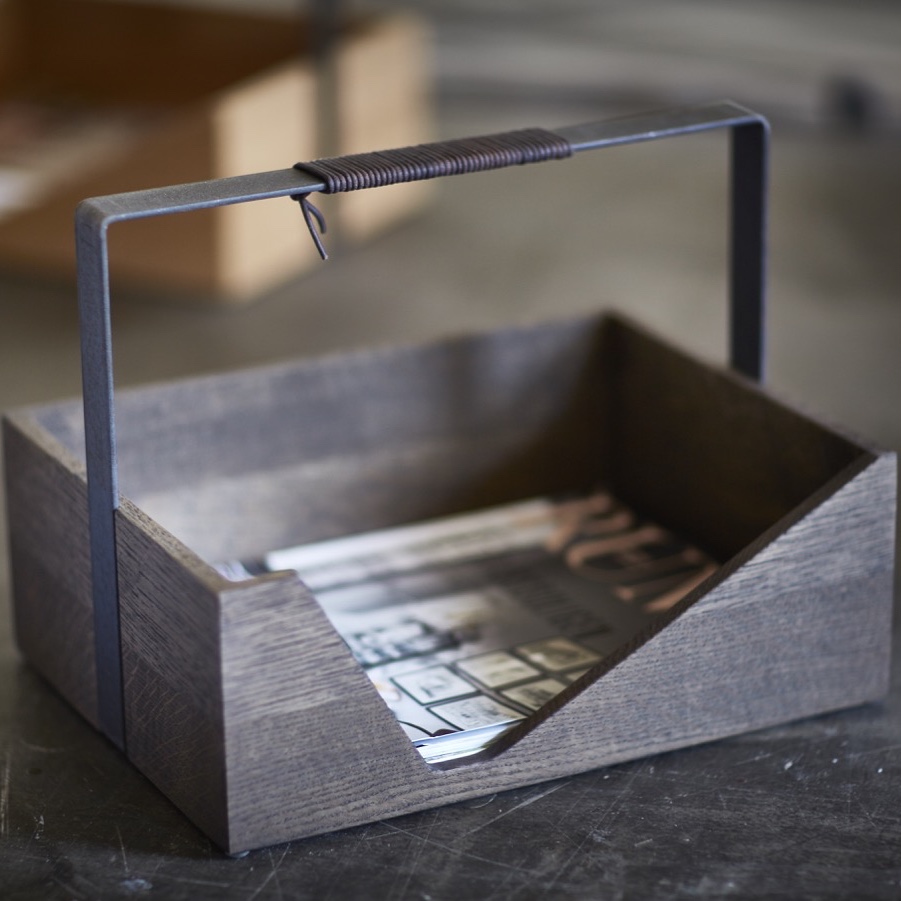 Carrie – black oiled oak.
Images © the_oak_men.
Lucie Kaas
Lucie Kaas is a small Danish company making a delightful splash in the design world, where it is reintroducing various midcentury Nordic design objects and adding its own designs to the genre. From Gunnar Flørning's wooden animals (a cat, baby elephant, sparrow and pelican) to the Bordfolk ménage of colourful wooden egg cups, Lucie Kaas is earnest in its quest to discover items that tell a story.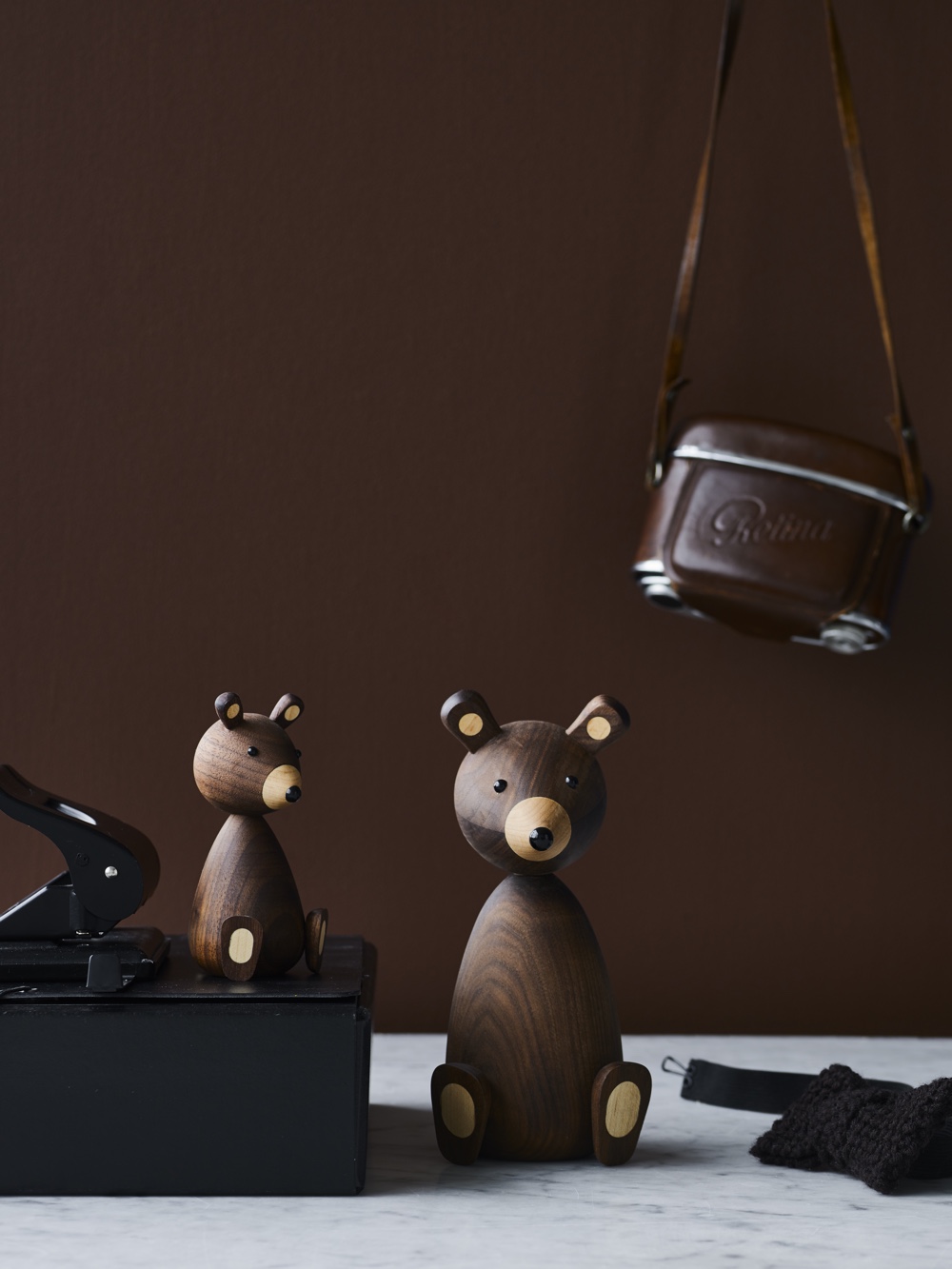 In its newest product venture, Lucie Kaas founder Esben Gravlev has designed three wooden bears: Mama, Papa and Baby. The handsome Bear Family exudes all of the charm and appeal of previous Lucie Kaas endeavours, with each bear emanating warmth along with a curious mien. The bears are made using a gorgeous dark American walnut, with lighter details on their ears, nose and feet.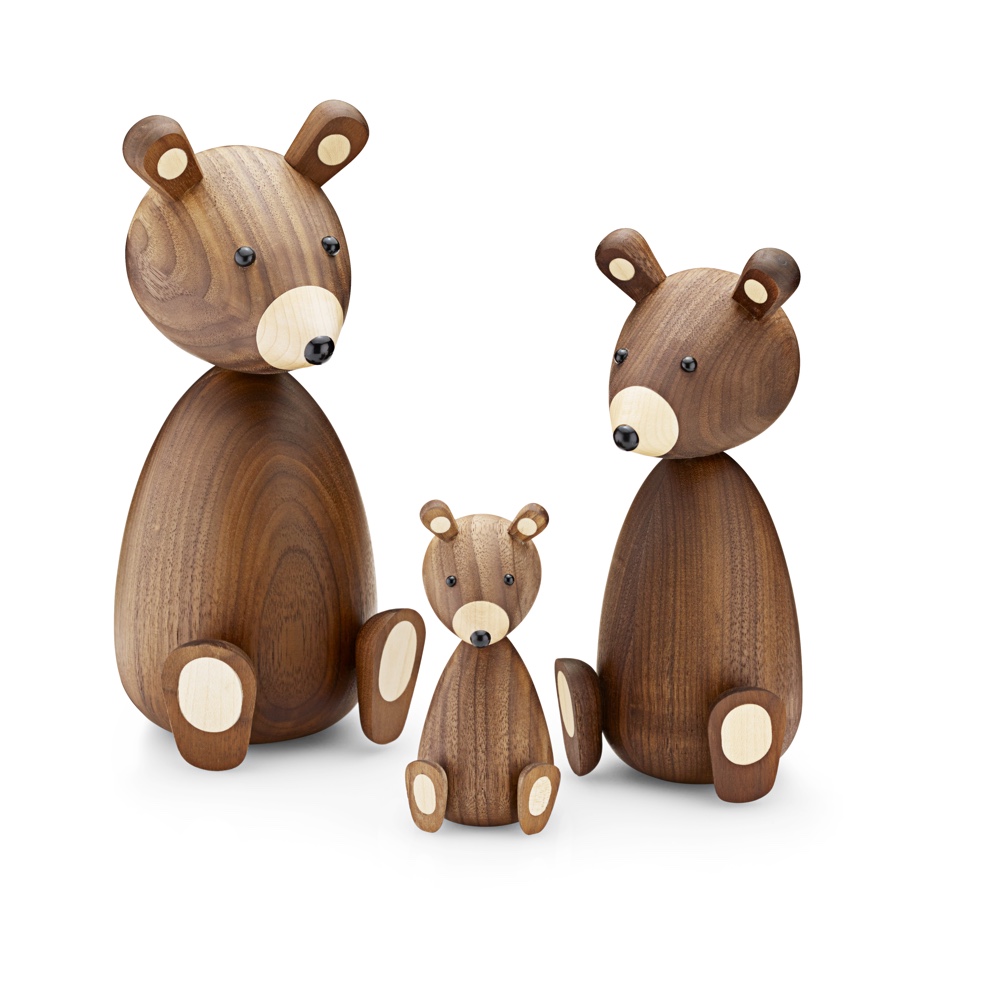 Images © Lucie Kaas.
When selecting pieces for our homes, it is best to pick out objects that combine good design with functionality. The objects we choose to surround ourselves with can impact upon our frame of mind, emotions and well-being. We should strive to approach design with an imaginative bent, an inquisitiveness for materials and an eye towards a sustainable future. That is the real luxury.